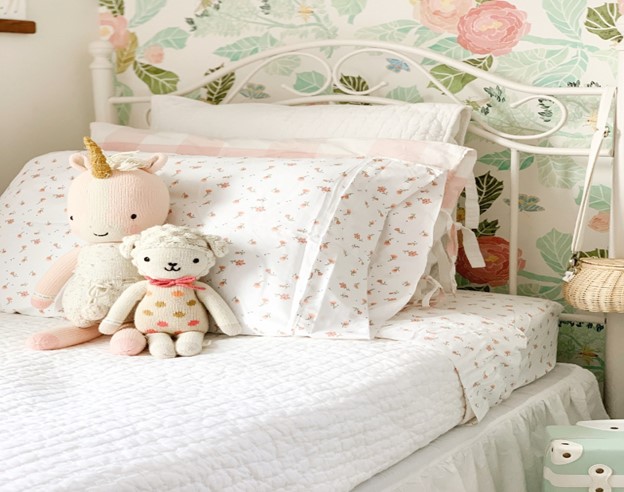 Some people are convinced that the main task of bedding is to be pleasant to the body and create comfort for sleep. However, to build a picture of the world, a person has several organs of perception, among which the visual can even be called the leading one. The body gets in touch with the bedding only during sleep, while eye contact occurs whenever you enter the bedroom. Therefore, the aesthetic component of bedding sets has an essential impact on the human psyche.
How Fashion Influences the Choice of Sheets
Certain popular trends may arise in relation to the materials from which the sheet is made, the forms of attaching it to the bed, the sheets pattern, and even colors:
For example, the advantages of bamboo fiber have created a fashion for sheets made from this eco-friendly material.
The convenience of attaching the sheet to the bed with an elastic band competes with the luxury of lace trim at the bottom of the sheet.
By changing the color of the bed linen, you change the accent in the bedroom and create a certain mood.
Sheet prints can also go up and down in popularity. At different times, designers and consumers are inspired by floral patterns, fauna, geometric patterns, and more.

Which Bed Sheet Patterns Are in Fashion in 2023?
To find out about the latest novelties in the bed linen market, it is best to contact one of the industry leaders, the Linens & Hutch online store. New collections for 2023 have long delighted regular customers of the store, setting a particular mood both before going to bed and after waking up:
Ethno-theme: the patterns of the peoples of the world, such as the Aztecs, the Irish, the Japanese, and others, will delight lovers of the original print.
Floral patterns for every taste: from luxurious large flowers to small cute ones.
Leaf pattern: designers offer both beautiful geometric leaf combinations and fantastic outlandish gardens.
Polka Dot sheets: This uncomplicated print is back in style and comes in a wide variety, from large polka dots to small dots on a rich background.

Wide Selection of Stylish Sheets at Linens & Hutch
When you choose Linens & Hutch sheets, you get a product made of high-quality natural material that will delight you for a very long time. But apart from that, any patterned sheet is some story that you decorate your bedroom with. Linens & Hutch has prepared for you many such stories in different colors and styles:
Urban arrow
Vines pattern
Scallops pattern
Spotted leaves
Soft bouquet, and much more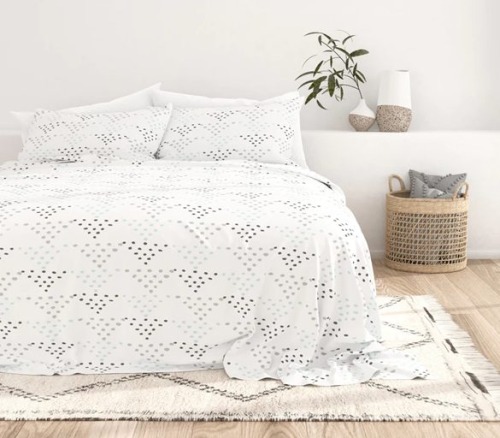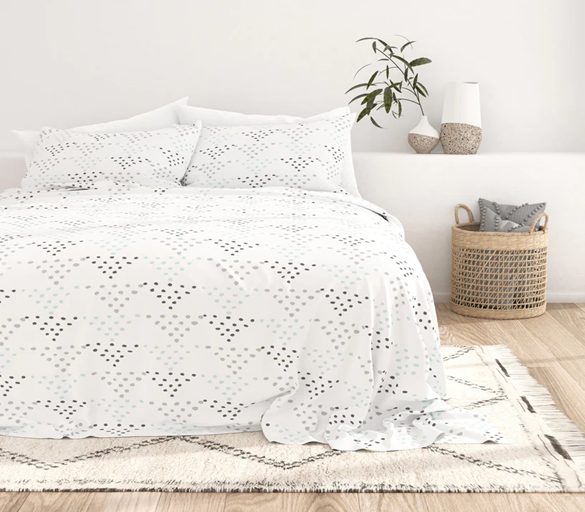 Check out the Linens & Hutch online store to choose an original bedding set for your family or to please your friends with stylish patterned sheets as a gift. You will want to see these patterned stories again and again, which means that every night will become a pleasant journey to the realm of dreams.