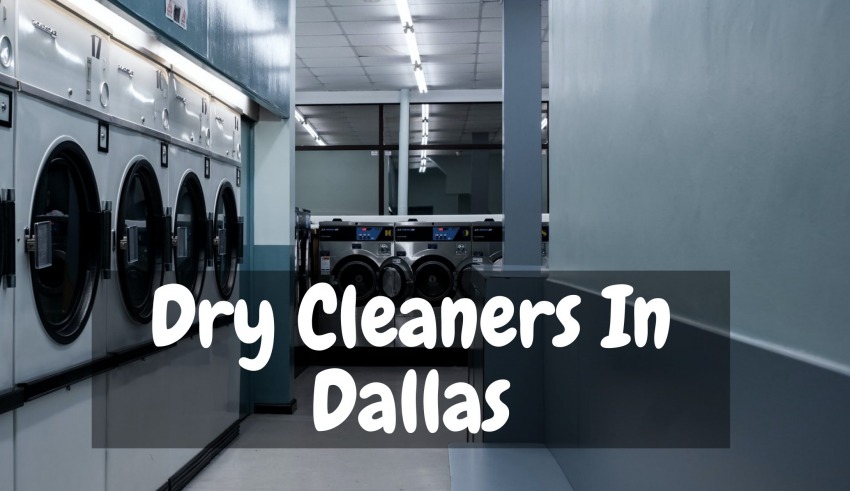 Dry cleaning has a long history, and many garments back then were made of wool. Which was known to shrink when exposed to water. Specialist cleaners utilized ammonia and lye as well as a sort of clay that was particularly good at absorbing dirt, perspiration, and grease stains. After Ancient times, people conducted several tests to establish which solvents were the most effective in removing grease stains. In this article, You will read about some of the Best Dry Cleaners in Dallas.
Clothing and textiles that cannot survive the hardships of a regular household washer and dryer are generally dry cleaned. Many textiles' attractive characteristics are preserved by this procedure, which also helps to avoid fading and sagging. It also removes the need for further time-consuming hand washing. 
Cleaning clothing and fabrics using a chemical solvent that includes little or no water is known as dry-cleaning in the United States. As a result, it does not enter the fibers as water does in a washing machine while cleaning the surface of clothes.
Here is the list of the 10 Best Dry Cleaners In Dallas.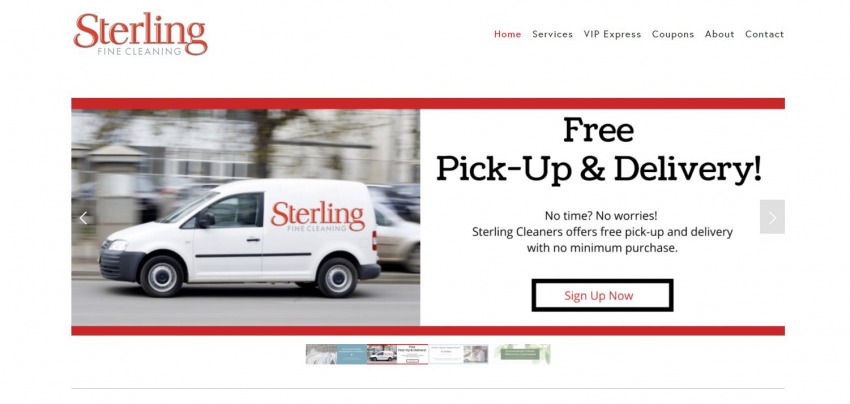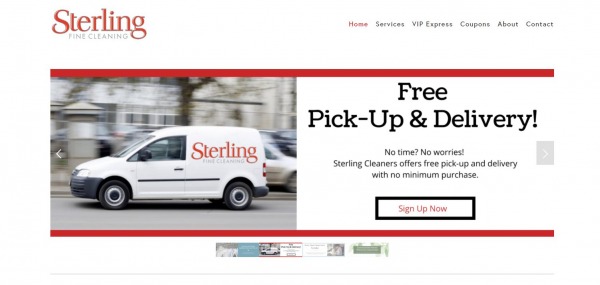 For almost thirty years, Sterling Dry Cleaners has been run by a household. They are a committed group to provide outstanding service to all of their valued clients. They will take care of your dry cleaning, washing, and tailoring needs while always going above and beyond to ensure you leave delighted. 
Their customers are treated like family and their satisfaction is their first concern. They would love for you to swing by one of their five convenient locations around Texas, including Dallas. So, they can provide you with the greatest service and demonstrate their commitment to going above and beyond in the dry cleaning business.
---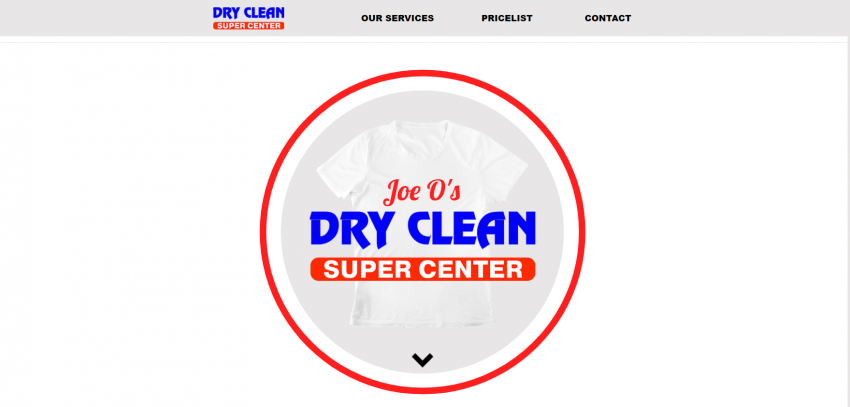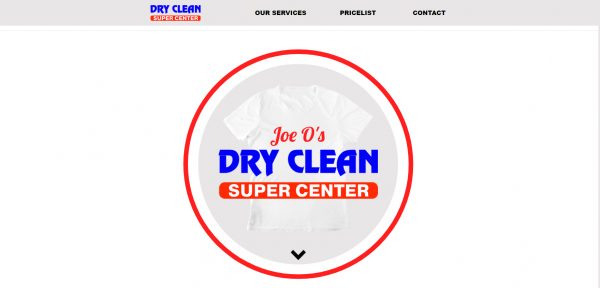 With professionally cleaned and pressed clothing that looks and smells great, you'll be able to go into any environment with confidence. The experience of putting on a dress shirt that has been properly cleaned and pressed by Dry Clean Super Center is difficult to top. You might start to wonder what other sorts of magic they can do for you after seeing the impact their cleaning procedure can make on your garments. Bring them curtains, bedspreads, and tablecloths, and they'll clean even your entire house. 
You don't have to linger in a massive queue at the dry cleaners in Dallas to drop off your items. Simply drop them off at Dry Clean Super Center 24 hours a day and use their expedite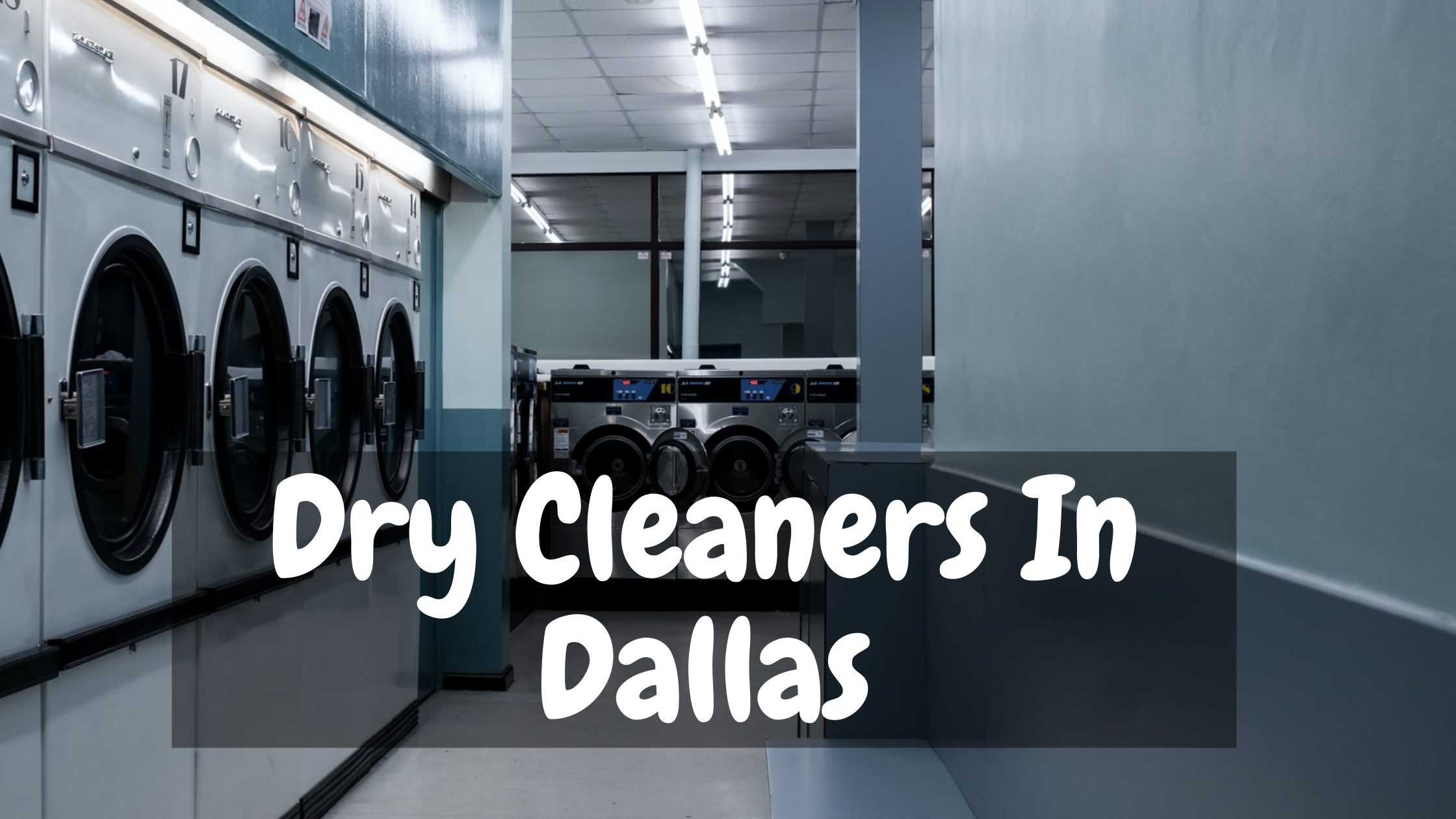 d bag service. The dry cleaning industry is all about convenience, and they strive to be the best at it. Customers are given bespoke express bags to conveniently collect their belongings and leave them at their location 24 hours a day. They also provide same-day cleaning and modifications with a two-day turnaround time.
---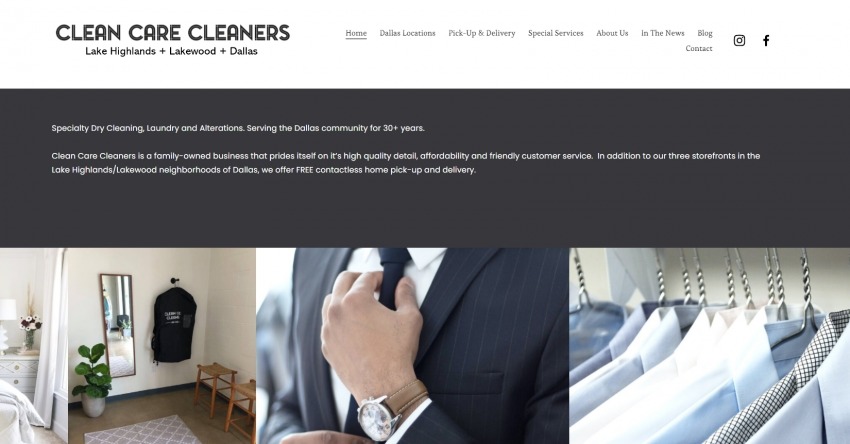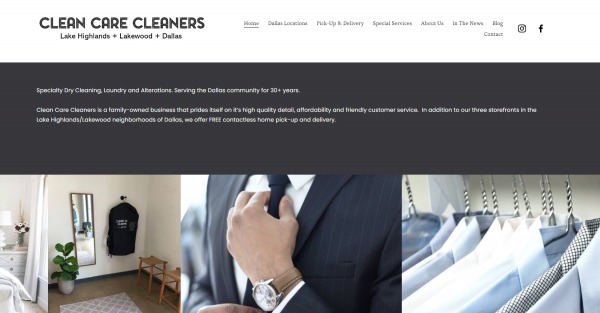 David and Kay Kim run Clean Care Cleaners as a family company. They opened their first business with nothing but desire after arriving from South Korea in 1990. They're still serving the same Dallas neighborhood that helped them achieve their American Dream thirty years and three shops later. With the aid of their three adult children, they're expanding the business to include new services for its loyal clients, such as pick-up and delivery.
Your wedding gowns need to be handled with the utmost care. They'll make sure you look your finest in wedding gowns, tuxes, and formal gowns. They also provide expert preservation boxes, so you can keep your treasure safe for the rest of your life. They're one of the best in the market since they specialize in delicate silk, beading, leather, and suede. Dallas residents and military personnel are eligible for discounted rates.
---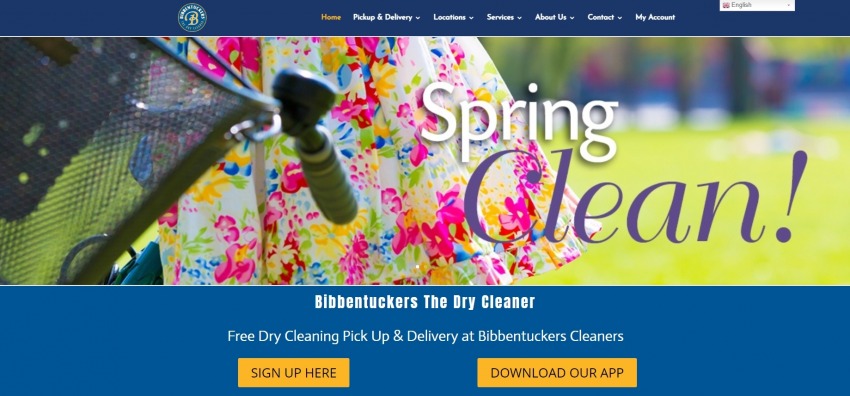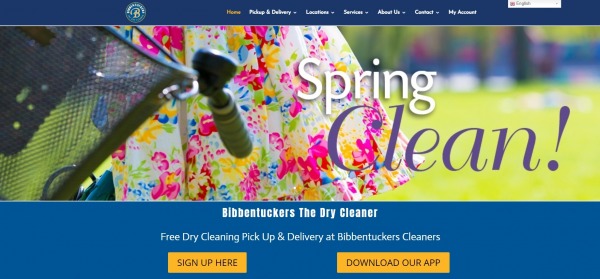 In the long run, finding a great dry cleaning, such as Bibbentuckers in Dallas, will save you money. One of your finest purchases is a high-quality cleaner that will keep your clothing looking great for a longer period of time. Clothes of good quality are costly, and they must be cleaned carefully each time to ensure that they last as long as possible. You've located a business that will assist in the preservation of your wardrobe when you find a dependable cleaner that delivers high-quality dry cleaning and laundry, and that company is Bibbentuckers.
Clothing affects not just how others see you, but also how you perceive yourself, thus selecting the appropriate dry cleaner, such as Bibbentuckers, is critical. Customers at Bibbentuckers receive coupons on a seasonal basis, and you may take advantage of their money-saving special offers. They employ ecologically friendly cleaning procedures and have always been considerate of the environment.
---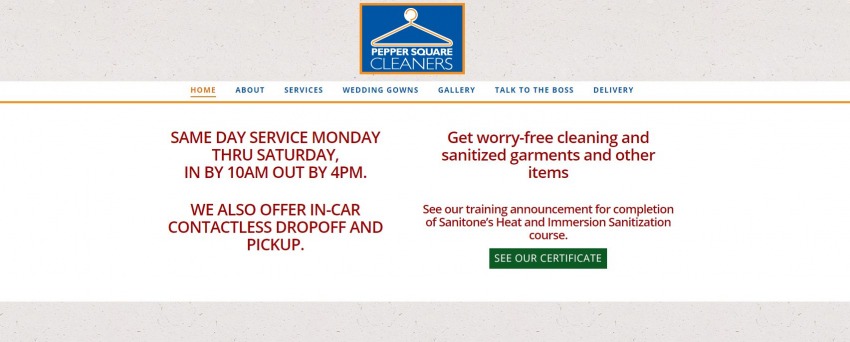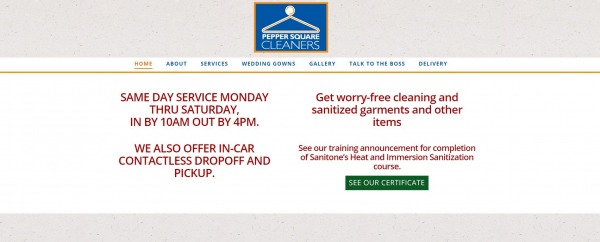 Pepper Square Cleaners has evolved into a world-class dry cleaner in Dallas, with enhanced procedures, processes, and systems, as well as a rich and colorful history. They are proud to be your dry cleaner of choice for premium materials such as fur, leather, suede, and linens, as well as for your clothes. By transitioning to an unobtrusive barcode system that recognizes barcodes at the bottom seam of each garment, they have eliminated paper tags, safety pins, and plastic fasteners from consumer apparel.
Pepper Square Cleaners offers a fully integrated dry cleaning system that uses heat pump technology to save energy and increase clothing quality. They've also implemented a semi-automatic automated order assembly system, resulting in the highest level of order accuracy ever. Because the bulk of the garment is completed using steam and compressed air, contact with any press head is eliminated by 90%.
---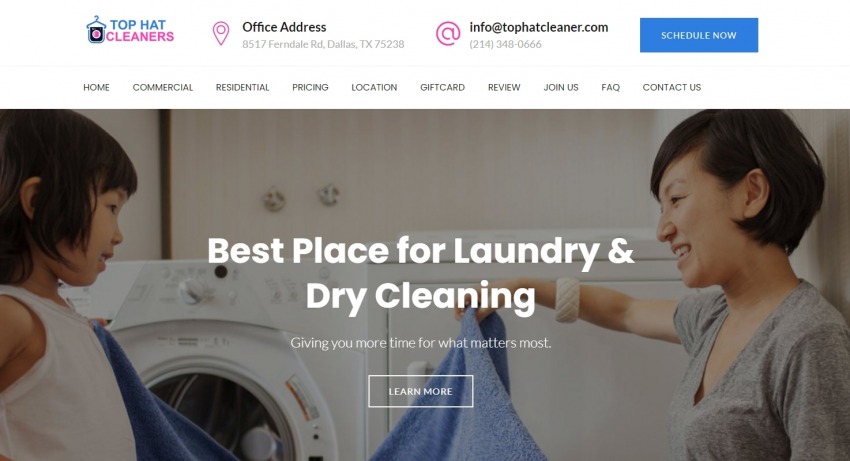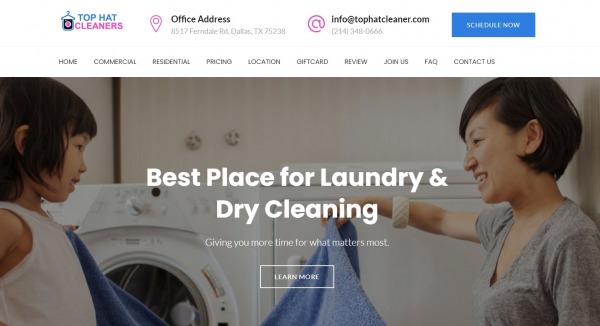 Top Hat Cleaners are experts in the laundry and dry cleaning industries, so they're always up to speed on the newest technology, cleaning procedures, and stain removal treatments. You will get a confirmation once you have completed your order. As a result, double-check that you've already scheduled your washing and dry cleaning. All of your belongings will be delivered to your home within 48 hours, and you will be kept updated at all times.
They understand that their clients are busy, and they allow you to modify your schedule at any moment. Every order comes with the option to choose the softener, detergent, and starch proportion. There is no subscription or signup cost, and you will only be charged when you receive your clean clothing. Their primary goal is to please their clients, therefore if your garments are still dirty, they will clean them again and bring them to you at no additional charge.
---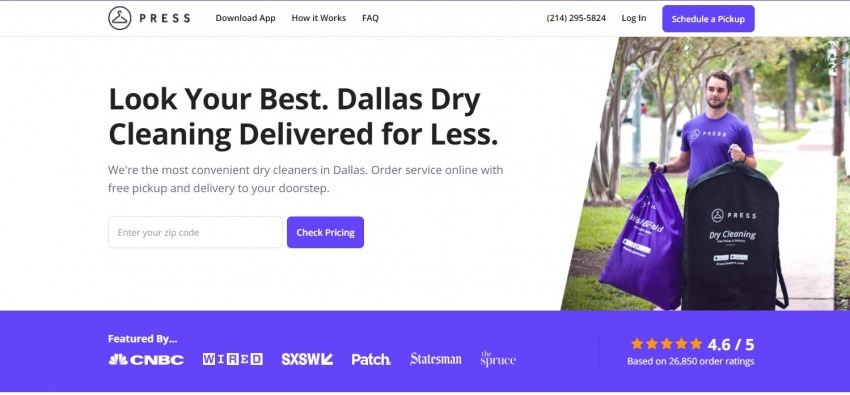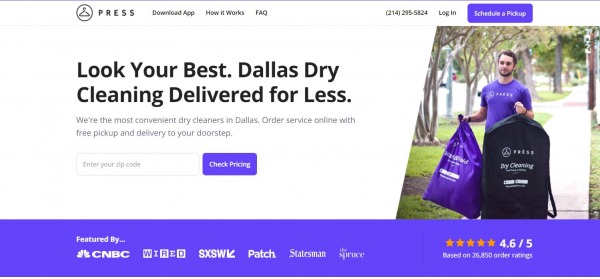 Press Cleaners takes a fresh approach to dry cleaning by offering an on-demand service similar to what you've come to expect from Uber and other similar services. They provide on-demand same-day pickup service with short turnaround times. Unlike typical dry cleaning delivery routes that run on a regular schedule once or twice a week. Simply create an account, select a service, then look for available pick-up hours in the "Schedule a Pickup" section. Dry cleaning and wash and fold clothes are two of the services they provide. Your first order will arrive undamaged in a Press-branded bag.
Only reputable, local dry cleaners in Dallas will handle your garments. Your clothing isn't passed between numerous hands like they are with other on-demand services. Your clothing is in the hands of professionals. Who knows everything there is to know about dry cleaning, from pick-up to delivery. Their goal is to give the greatest dry cleaning service in Dallas, and their reliable partners are ready to bring clean garments right to your home.
---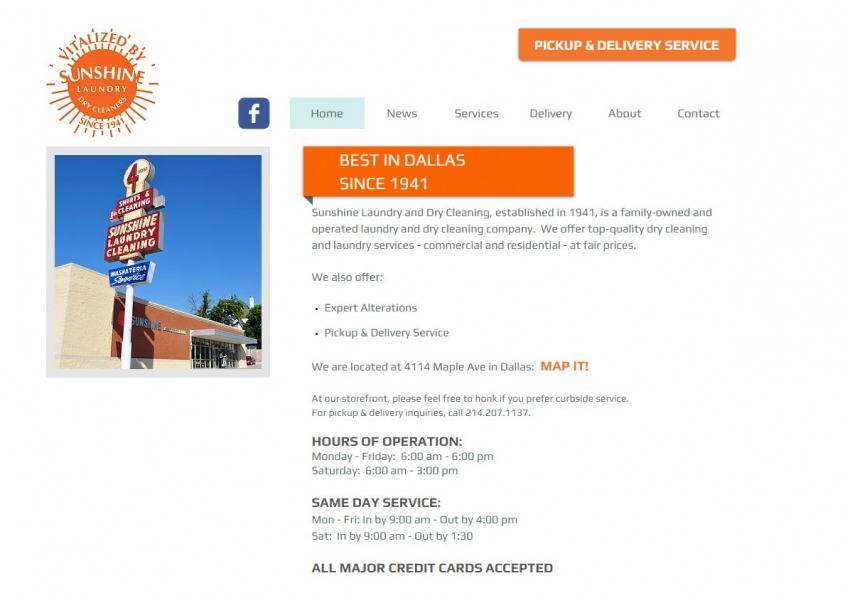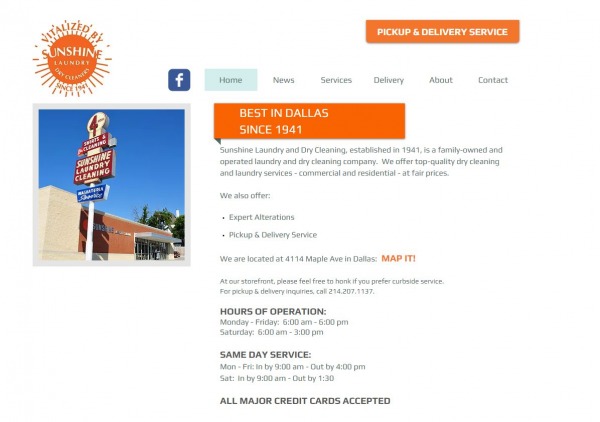 Since 1941, the Ashmore family has owned and managed Sunshine Laundry & Dry Cleaning. The practice of putting the consumer first began then and continues now. They provide high-quality business and domestic dry cleaning and laundry services at reasonable costs. They create your account, collect your service choices, and confirm any specific instructions you may have given. Their driver will provide you two labeled bags with their initial pickup, and you can always acquire additional if you need them.
Depending on your delivery schedule, your cleaned clothing and linens are returned in 2-3 days, together with your bag (s). They'll pick up your next bundle with each delivery and bill your credit card automatically. Each delivery will come with an invoice for the amount to be paid for dry cleaning.
---


Swiss Dry Cleaners in Dallas is a family-owned company that uses a groundbreaking GreenEarth cleaning method, making it the first dry cleaners in Dallas to do so. Their method is both effective and mild, which means that petroleum-based treatments are not suitable for your skin or clothing. Also, Their "green" dry cleaning is odor-free, allergy-free, non-irritating, and environmentally friendly. Their silicone-based dry cleaning method is non-toxic to water, dirt, and the environment. Fine silks, cashmere, wool, lace, beads, sequins, and even most clothes marked "Do Not Dry Clean" are safe to use.
They have no "dry cleaning" scent because they don't utilize petrochemicals. They are mild not only on your nose but also on your clothing. Perchloroethylene and hydrocarbon, both petroleum-based solvents, are used by the majority of dry cleaners. The Toxic Air Containment, or Perc, is classed as a Toxic Air Containment, and its usage and disposal are closely controlled by the Environmental Protection Agency.
---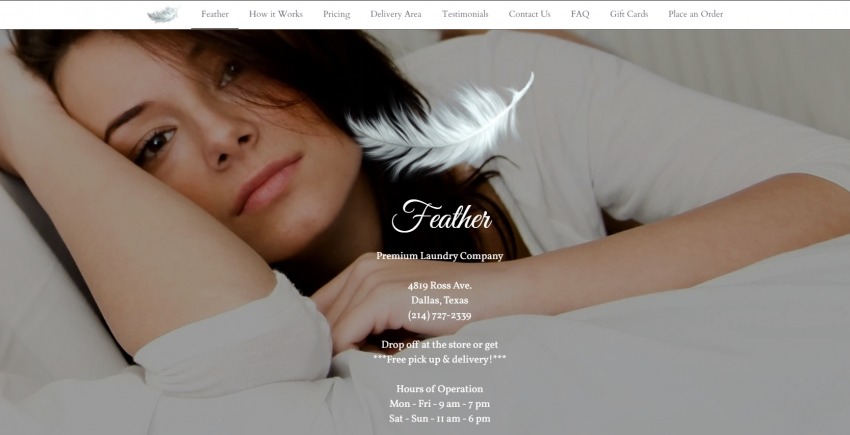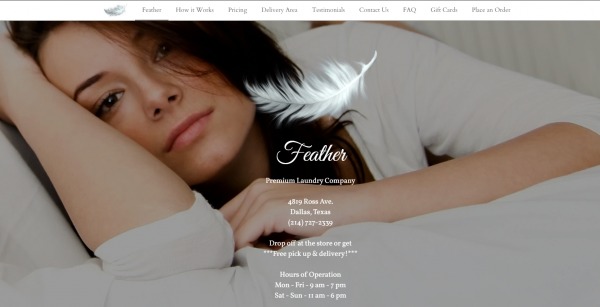 Simply tell them when and where you want your clothing picked up, and they'll take care of everything else. The order form takes less than two minutes to complete, and most items are delivered the next day. Your laundry will be picked up, washed, dried, folded, or hung, and delivered, and your dry cleaning will be handled as well. On the day of delivery, you can pay with cash or a credit card, or you can set up automatic payments. Venmo, Cash App, Zelle, and Apple Pay are among the payment options they accept.
They always text you before they leave to pick up your clothing, and you can simply reply to reschedule. They can come back later if you have to leave for an emergency. Also, They take great care of your belongings and insurance. If you're registered in Easy Pay, they can also drop clean clothing by the door or at the concierge, if your building has one.
---
Dry Cleaning is a Professional Setting
Whenever you leave your clothing off at the cleaners, the staff follows a routine that can be found in almost any modern dry-cleaning shop. Having machines at each drop-off point is more expensive than transporting your clothes to a central cleaning facility. When you take your clothing to a dry cleaner, they go through the following processes:
Labeling and examining apparel
Items left in pockets, rips, tears, and missing buttons are all checked before the garments are cleaned. Such commodities are returned to clients, and any faults that were discovered before cleaning are recorded.
A registration number is attached to every article. Paper tags, stapled or fastened to the clothing, are used by certain cleaners. For frequent clients, some businesses employ an iron-on strip with a permanent barcode. Identical dirty apparel from various clients is washed together, and tagging guarantees that you get your items back.
Preparation for Blemishes
Before the solvent cleaning procedure, the cleaner inspects the clothing for stains and remedies them as part of the inspection process. Once you identify what created a stain, telling the cleaner about it. It can help you achieve the best outcomes throughout the degreasing procedure. A competent cleaner will also remove or cover delicate buttons and trim them to avoid harm.
Dry Cleaning by Equipment
Stained garments are deposited in a huge roller washer and cleaned with a chemical solvent that does not require water. Dirt is loosening because the garments are gently stirred in the solvent. The solvent is then emptied, purified, and repurposed, followed by a treatment in a new solvent mixture to remove any remaining dirt.
Detection and Completion
Because of the chemical solvent, the dry cleaning technique is particularly effective in removing hydrocarbon stains. Other sorts of stains, on the other hand, are not always easily removed. As a result, all clothing is scanned for any residual stains. To eliminate any leftover residues, the stains are cleaned with steam, water, or even a vacuum.
Getting the item ready to wear is the final stretch. Steaming or pressing creases out, reattaching buttons, are all examples of this. The customer's items are then hung or folded before being returned to them. The plastic bags are just given to assist you in getting your items home without causing further stains. It's critical to remove them as soon as possible to avoid clothing damage caused by retained dampness.