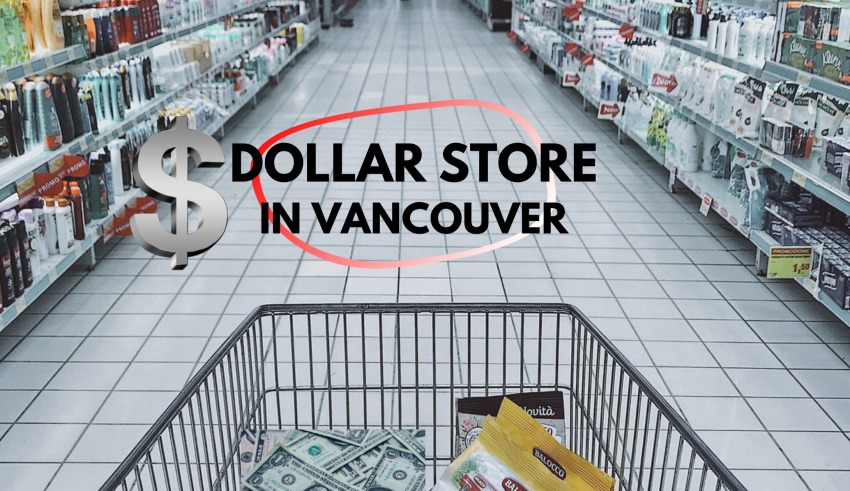 Despite warnings of a retail apocalypse in recent years, dollar stores have proven to be exceptionally durable. There are currently more dollar stores than there have ever been in the country. This is just incredible.  It has long been assumed that discount retailers thrive when the economy is in bad shape. But, with record-breaking stock market highs, the booming economy has thrown the adage on its head. The improved economy is having little effect on cheap retailers. Read on to know about some of the best dollar stores in Vancouver.
In Canada, Dollar shops sell products for C$1.25 or less. Extreme cheap retailers are classed as dollar stores. Between the conclusion of the Great Recession in 2011 and the end of 2018, 10,000 new dollar stores opened, representing a 50 percent increase in totality. As a resident of Vancouver, dollar stores may not be that difficult to locate. Read on to know about some of the best dollar stores in Vancouver.
Here is the list of the 10 Best Dollar Stores, Vancouver in 2021.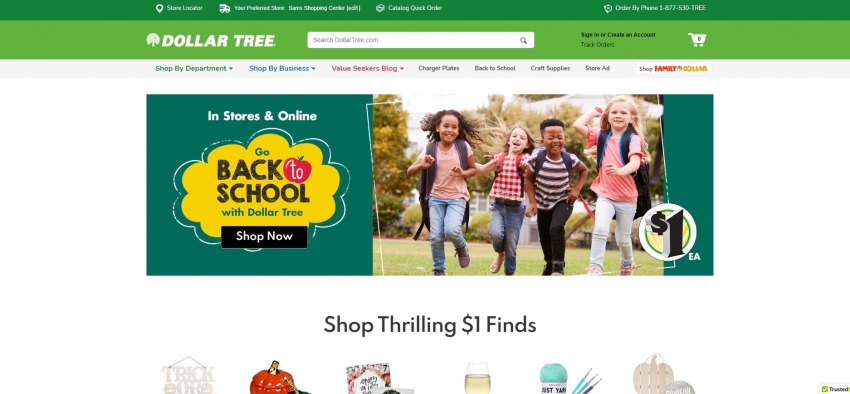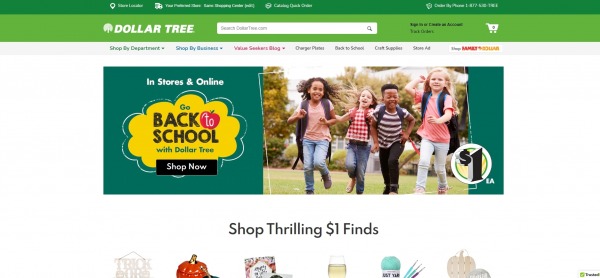 Over the previous decade, the development of bargain retailers has been a mostly unnoticed phenomenon. It remains to be seen what the long-term consequence of this expansion will be now that regulators and local politicians are paying attention to it. One thing is certain, however: discount retailers have devised a winning technique. Dollar Tree Canada is at the top of the game in this aspect. It restocks its store with new products every week. This lets its clients uncover new gems.
It is one of the most prominent dollar stores in Vancouver. Dollar Tree Canada thus markets its store and brand as a store where a complete family may have fun looking for unique trinkets and objects of fascination. All of that is brought to you in a well-structured bright, well-lit store that is clean and well-organized. Add that to the availability of it being loaded with the things you need! Quite a winner of a store in itself.
The discount and off-price categories are expected to continue to expand, with new shop expansion initiatives accounting for the majority of new store openings. When you don't want to spend a fortune but still need toothpaste, ice cream, pots and pans, and other necessities, dollar stores are the place to go.
It's always adding new locations, so it's easy to discover a Dollar Tree near you! With new goods arriving regularly, you may browse their incredible selection to discover new items regularly. Simply use the shop locator map on their website to find the closest store near you in Vancouver.
---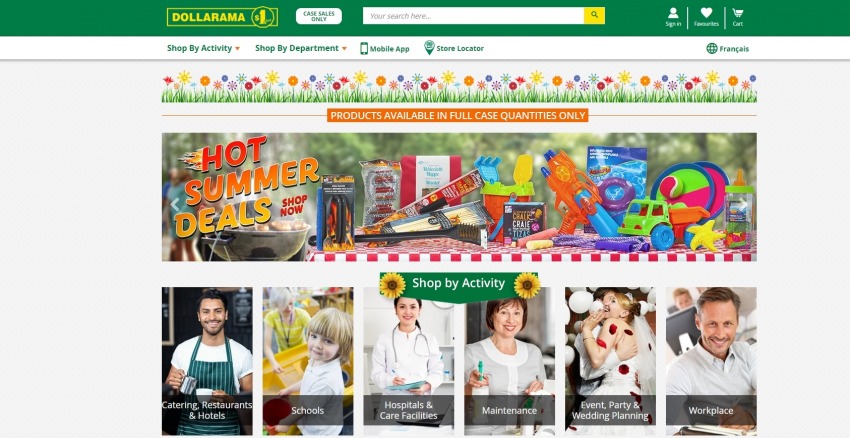 Dollarama recognizes that the rise of dollar stores demonstrates the necessity of paying attention to markets that others overlook. While everyone is talking about how profitable it is to target and recruit high-earning millennials, there are frequently less competitive sectors with enormous potential. Many items seen at convenience stores may be found for a much lower price at Dollarama. Even the name-brand items. It's a little like going on a treasure hunt here.
This Dollarama provides a huge assortment of anything you could ever want. The store's opening hours may have been temporarily altered due to COVID-19. Before visiting the business, please check their website for the most up-to-date information. 1450 Marine Dr. SW, Vancouver, BC V6P5Z9 is where you'll find Dollarama. With over 1,000 stores throughout Canada, Dollarama is the country's largest dollar shop chain. Dollar shops understand how to take a terrific offer and make it even better.
Everything in this dollar store costs around one dollar. However, in comparison, other stores have the majority of their products priced between $1 and $2.The goal of the business, according to its website, is to provide a consistent shopping experience by stocking a wide range of everyday consumer products, general stuff, and seasonal things. single or a grouped pack in units of products are available at various fixed price points that may go up to a price of $4.00.
---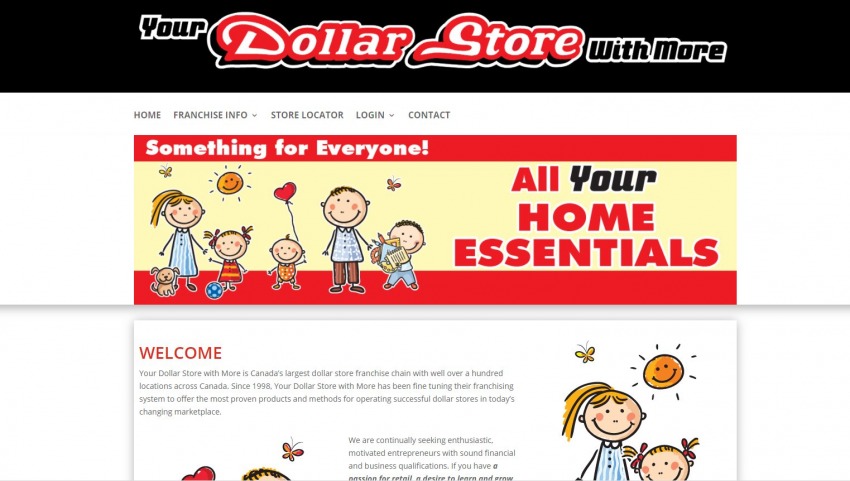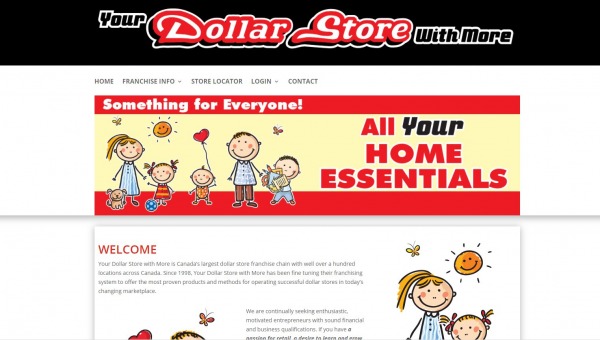 The President, Russ Meszaros, came up with the concept to open this shop with Sherry Meszaros to elevate the bar in the dollar store sector. The concept was that by creating a less crowded, well-stocked, brighter, and cleaner dollar store, people would be more inclined to shop. With over a hundred sites across the country, Your Dollar Store with More is Canada's largest dollar store franchise business.
It is one of the best dollar stores in Vancouver. Your Dollar Store with More has constantly been evaluating and making changes to the way it is franchising its system since 1998. This has been to provide the most proven items. It uses well-thought-out strategies for managing successful dollar shops in today's shifting industry. The shifting industry here is that the consumers have been more frugal in recent years.
Consumers cut back on their spending during the past recession and are continuing to do so today. Add to that an economic recovery in which salaries have not kept pace, resulting in consumers having less money to spend. This is also true for middle-income households.
Your Dollar Store With More incorporates this aspect and provides goods that are cheap yet reliable. When it comes to essential household things like kitchen equipment, hygiene products, and cleaning supplies, you're generally getting a fair bargain and an excellent product. 398 W Broadway, Vancouver, BC V5Y 1R2 is the location of the shop.
---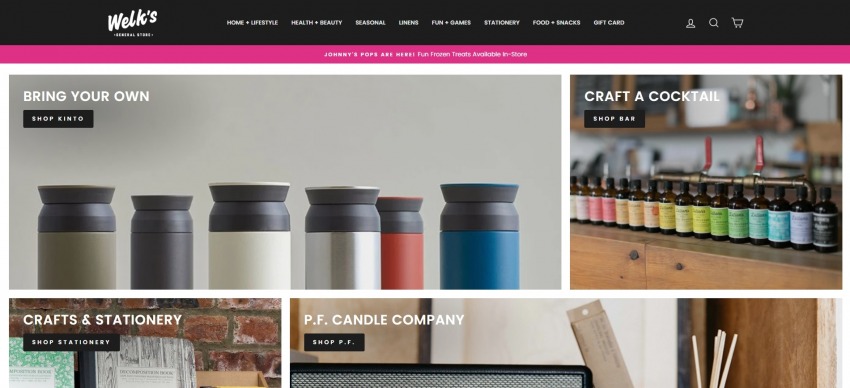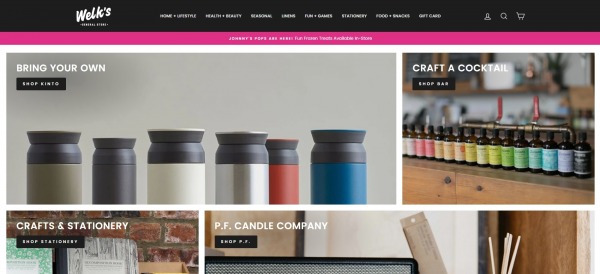 Many shoppers, whether shopping for fashion or ordinary products, prefer to buy from high and low stores. Everyone indeed enjoys a good bargain. Even when the cost of products rises, dollar stores have worked hard to position themselves as the best value in town. Welks general store goes back to a time when general stores supplied high-quality items that people truly needed.
It does position itself as a high-quality store. You can depend on the store to find essentials, as well as ever-changing frivolous stuff. The physical store can be found on Main Street in the lovely city of Vancouver, British Columbia. The exact address is Vancouver, BC V5V 3N4 3511 Main Street. The Broadway City Hall SkyTrain station is quite close by. This makes it an easy and convenient location to access.
The store is much larger on the inside than it seems on the outside, since it stretches all the way to 12th Street on the south side, and the inside also opens up to the west at a corner. It's rather large. And it's well-organized, with aisles and aisles dedicated to different departments. The prices are ridiculously low. Kitchen, bathroom, seasonal, cards, toys and games, school and craft materials, and so on are all covered.
Welks general store prides itself in being locally owned and run. It has been successfully reinventing and raising the bar for dollar stores since 2005.
---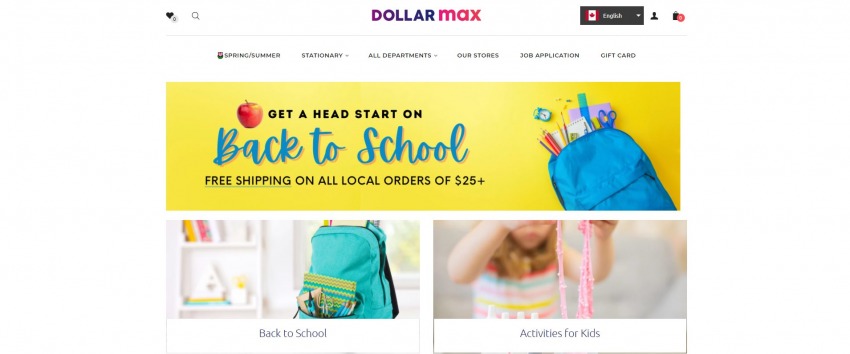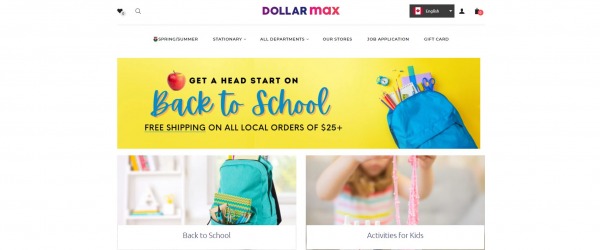 The number of groceries sold in dollar stores has gradually risen over time. Dollar max is a contributing factor to this. Located at Vancouver, BC V6M 1Y8 2090 West 41st Avenue, at Dollar max you can enjoy the infinite assortment of food items at Dollar Max in Vancouver. Dollar stores have emerged to meet demand in areas where basic retail services are lacking.
As dollar stores grow in popularity across Vancouver, they have spawned neighborhoods where dollar stores flourished but full-service grocery stores did not. If a shop can sell groceries, it may expect a consistent flow of customers into its stores every week. The store's success is due to this.
Dollar shops are influential, in the sense that they are making full-service grocery stores shut in rural communities and large areas alike. Their approach of flooding towns with many stores makes it hard for new grocers and other small companies to establish themselves. When you're out of groceries for the week, stop into Dollar Max for a fantastic variety. They also offer some fantastic containers for organizing closets! The added benefit here is that only a short walk from Dollar Max is excellent parking.
---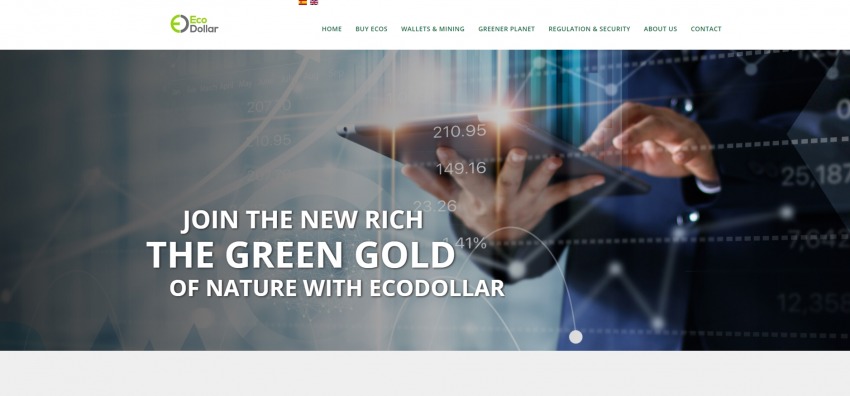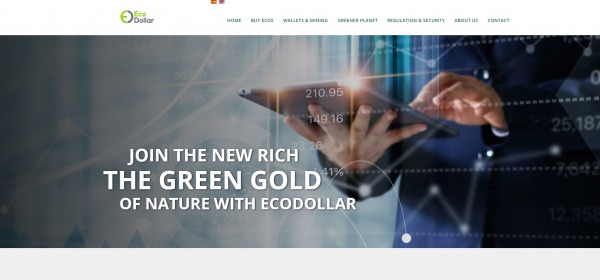 Dollar stores are seen more favorably by the general public, with more than six out of ten people believing they have a good influence on the community. Eco Dollar is one such enterprise that is making dollar stores a source of convenience for local visitors. General items, such as clothes, automobile parts, dry goods, hardware, home furnishings, and a variety of foodstuffs, are sold at Eco dollar, located at  240-2800 1st Ave E in Vancouver, British Columbia.
It generally offers goods at a reduced price, with one or more set price points. Oftentimes, dollar shop items are name-brand items that are just smaller. Many of the items sold at Eco dollar are the same as those sold in other retailers. Eco Dollar is a fantastic location to stock up on some of life's necessities for a low price. Whisks, cooking mitts, chocolate scoops, weighing cups, tablecloths, plastic containers, can openers, chopsticks, and other culinary utensils are also available.
All of them are excellent, low-cost gift options! It's also a location where you may simply go to purchase goods that fascinate you and don't specifically serve a purpose. That is entirely what makes these stores so fun!
---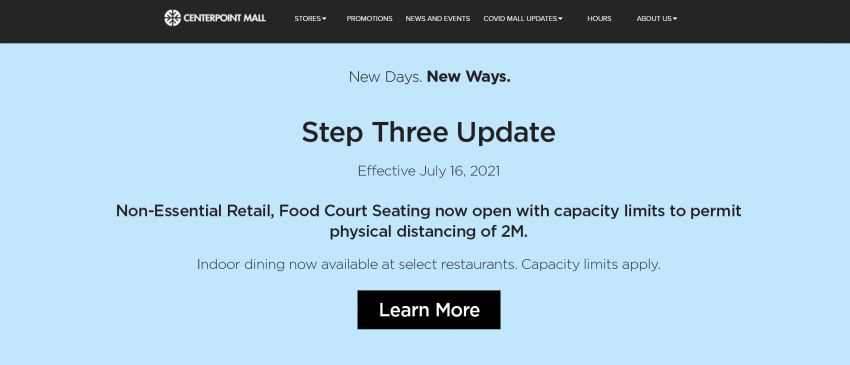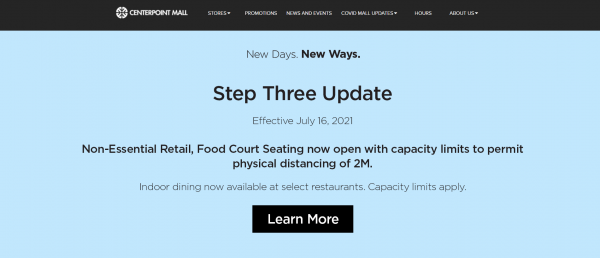 This store is located in Vancouver, BC V7Y 1E8, 700 W Georgia Street Everything you need for every day, holiday, and special event… and it's all only $1 maybe less! You may also shop for bigger quantities of the same goods available in the shops, as well as get craft and project ideas, take advantage of online exclusives and manufacturer closeouts, watch videos, and browse the store for even more fun and inexpensive ideas. The easiest method to do it is to go to the shop, compare prices, and locate the greatest bargain for you.
With this, the list of the best dollar stores in Vancouver can be concluded! Be sure to reach out to each of the stores and find which store works best for your convenience and requirements!
---
Amy's loonie toonie town
Despite the difficult economic circumstances, Amy's loonie toonie town is a dollar store that continues to provide its clients with the items they want at extremely low prices! They are continually adding to its ever-expanding product line, giving you new and exciting things.
Housewares, glassware, tableware, cleaning supplies, sweets, snacks, cuisine, health and beauty, toys, presents, and hygiene products are just a few of the product sections you'll discover at Amy's loonie toonie town. It was founded in 2008 and provides a large range of low-cost goods. As it should be,  sticking to the core concept of a dollar store. It appears to be a tiny, run-down business from the outside, yet it is surprisingly tidy and well-organized inside.
Parking is available for free at the shop. Amy's loonie toonie town is likely to have what you're searching for if other dollar stores don't. They contain batteries, electronic cords, and stationery, which are not available at most dollar stores. These items are significantly more expensive at ordinary retailers.
To use debit/credit, you must spend a minimum of $5. If the total is less than $5, there is a $0.25 surcharge.
The store is located in Vancouver, BC V6K 2G1, Canada 2582 W Broadway. You can also contact them by calling them up on +1 604-428-3321.
---
Bucks Power Dollar Store
This is a store that can be found at 980 W King Edward Ave, Vancouver, BC V5Z 2E2, Canada. This dollar store thrives because of its low costs. This business specializes in new items, while it also specializes in closeout merchandise purchased at a discount from other retailers. If the name includes the word "dollar," don't expect everything to be free. While $1 Tree sells everything for a dollar or less, The 99 shop and at least one $1.25 store are two further dollar store variants. Bucks Power Dollar Store is one of them.
While the shop may establish its own pricing, the businesses' idea is based on having a single retail price point for every product, independent of wholesale cost. The business dates back to 30/6/2000. It has been thriving and functional in business for 21 years now! How surprising is that?  The owner goes by the name Stella.
Its pricing is primarily intended to appeal to those in financial need, but it has also gained a following among more wealthy clients. Frozen meals and dairy items, such as milk, eggs, pizza, ice cream, frozen dinners, and pre-made baked goods, are available at most Dollar General stores.
The dollar store may feature a frozen food and drink area, as well as a section with fruits and vegetables, depending on the size. This makes it one of the best dollar stores in Vancouver. You can find out more details regarding the same by reaching out to the owner on (604) 731-8866.
---
Superior Dollar Store
Dollar shops, unlike other merchants, prefer to develop in clusters. It's another method for the company to make its products available to those who don't have access to their own vehicles while still keeping costs down. Clustering stores allows a merchant to cater to certain demographics in a given area. When trying to reflect its prices, a merchant that focuses on pulling from hundreds of miles away may incur significant expenditures.
This could be a possible explanation of the rates offered by Superior Dollar Store. Although the reviews may call it a bit expensive, it certainly has a variety and availability. Customers describe it as a fantastic dollar store with really nice and helpful owners. When they shop here, they have never failed to find what they seem to be searching for. It is a personalized store in the way that the owners appear to know where everything is. The best part is that they go out of their way to assist the customers.
There are a lot of goods that are identical to those offered for considerably greater. It is one of the most convenient dollar stores in Vancouver. The costs in supermarkets, pharmacies and other places can be found much cheaper here.
Some of the things that can be found here include helium balloons, art materials, home products, tiny tools, greeting cards, candles, gift bags and boxes, toys, stickers, and more may all be found here. Glassware, Cups, and Mugs are also available. Most dollar stores have a nice range of glassware that is absolutely safe for use in the house. It's a one-stop store for everything!