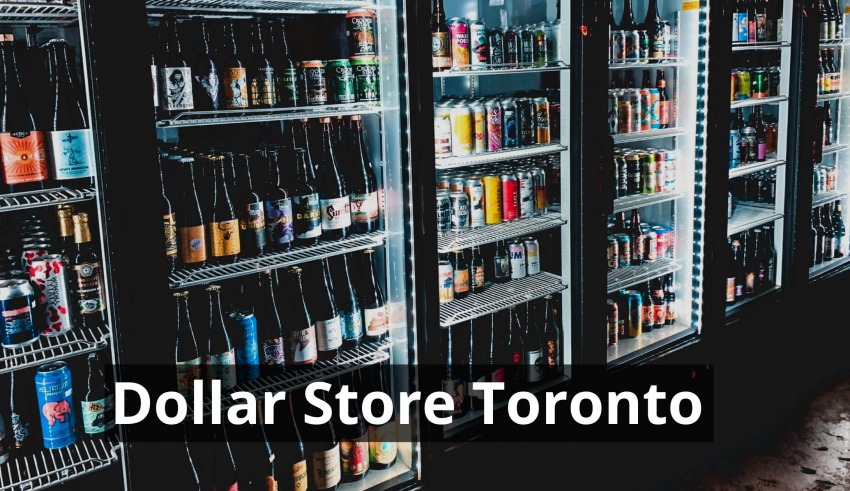 If you want to get stationaries, household items, or even some random toys and items for decoration look for a dollar store in Toronto. Such cheap prices of a single dollar or less will give a better buying experience. You can get the best quality products in bulk because it will not put a hole in your pocket. Party supplies, gifts, and unique toys for the kids are just a few. Many of the dollar stores have candies, food, and dining products.
From basics to the most unique items everything is available. Such attractive prices just induce people to go on a shopping spree. Variety is an essential part of the best dollar store. The best dollar store in and around Toronto has hundreds of shelves filled with the newest products. Spending a few dollars on so many items make it worth the money and time.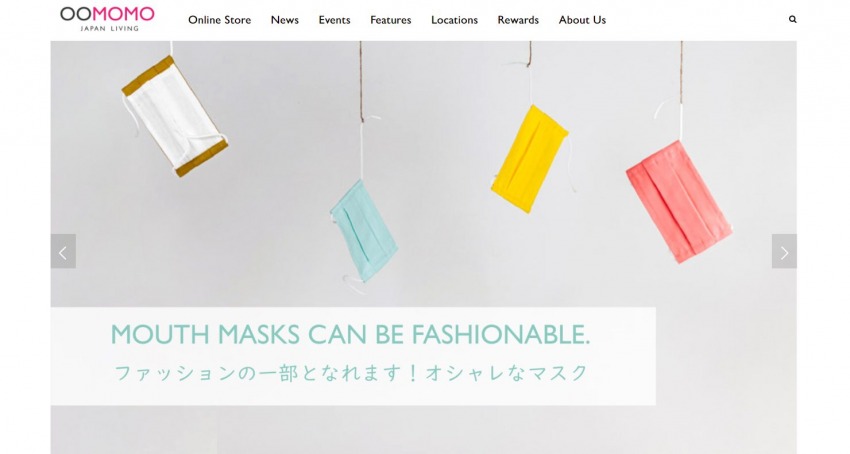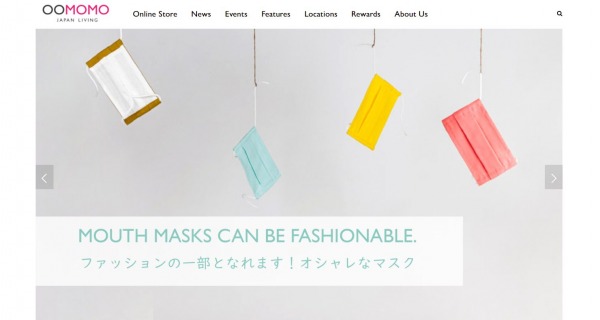 If you are from Toronto and are a fan of Japanese pop culture, you will definitely like Oomomo. Authentic Japanese snacks are available from different brands along with some great drinks like milk tea. Snacking option is just the start as there are art and craft supplies and stationaries for daily needs. If you are into origami, then their collection of origami is bound to attract you. But they do not stop there as electronics and toys are available on Oomomo. 
If you are going to buy from here then you must try out the rewards plan. Get a point card for membership and you can get attractive discounts on future purchases with collected points. They also conduct virtual workshops in their stationary weeks for members to attend. Due to the ongoing pandemic, they are offering services like in-store pickup. You can just order online, bring your identification and reference code and just get the order. 
Among the unique product the best-selected ones are ceramic and healthcare products. They have store shelves filled with such items. Above all this, household items and kitchenware are up for grabs throughout the year. Oomomo is presently going through a summer-time sale. So, summer products are available in store. The prices of most of these unique products range between $1 to $10. All the products have a touch of Japanese lifestyle and you are going to love the lovely styles.
---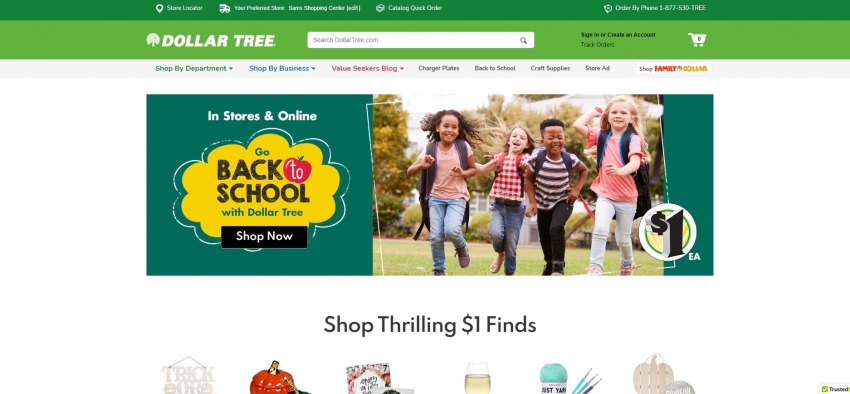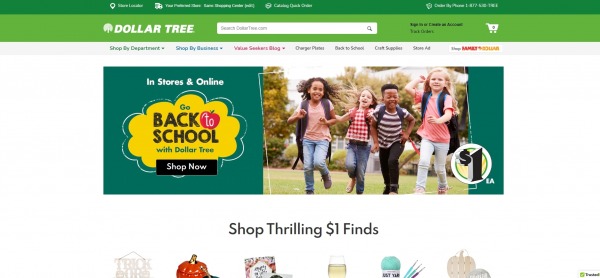 Dollar Tree is a famous name for crafting supplies, party decorations, and toys for kids. But they can offer way more than buyers think. If you are looking for the best prices even without bargaining, then this is the perfect store for you. From household supplies to gardening supplies they have their hands on everything possible. Every product is assured to be $1, so buying in bulk gets easier. Dollar Tree stays open for 11 hours on weekdays and 6-8 hours on weekends.
Dollar Tree has a famous value seeker blog for their buyers online. There is everything from cooking ideas to the best selections for decoration. Suggestions for different seasons and occasions help the buyers order the one which they actually need. But the special feature is the disaster relief supply list. They have an emergency checklist for all necessary items. People can download that checklist from their website. Emergency buying in bulk is possible from Dollar Tree at the least possible prices. 
Getting ready for the fall season has never been easier with the decorations and supplies. Shop for the college reunions and graduation parties here for this graduation season. Dollar Tree has the quickest customer service to help buyers with both online orders and store pickup. They are one of the best dollar store reaching all over Toronto. People can get the bulk orders at every $1 product they can get their hands on.
---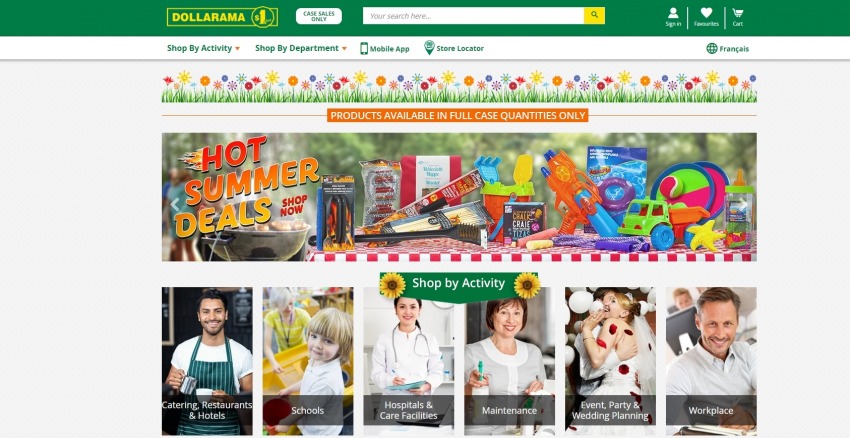 If you own a business and want fast services to your requirements, then buying on Dollarama saves both your time and money. Products are under shop by activity for businesses. As a general buyer, you can choose from categories. Choices begin with summer supplies for having a BBQ party or just basic household stuff. Right now, they are offering free shipping for all of July and August to people ordering within the free delivery zone from the nearest store. 
They have gift cards for loyal customers as well. People can just get to the nearest store and move through the extensive choices they have. They try keeping most products under $1. Mobile and laptop accessories for people working from home are perfect for working people. They buy for their home and kitchen too, along with some great food choices. Customer safety and priority is their first concern which they address all the time. 
Above all, there is no match for party supplies from here. They know what people need at a great party, so the products are ideally similar to that. They have a special dedicated category of personal protective equipment just for COVID-19 requirements. Pet supplies for people who want supplies in bulk to store for the season. Products for every occasion, steady discounts, and attractive choices make people choose Dollarama more.
---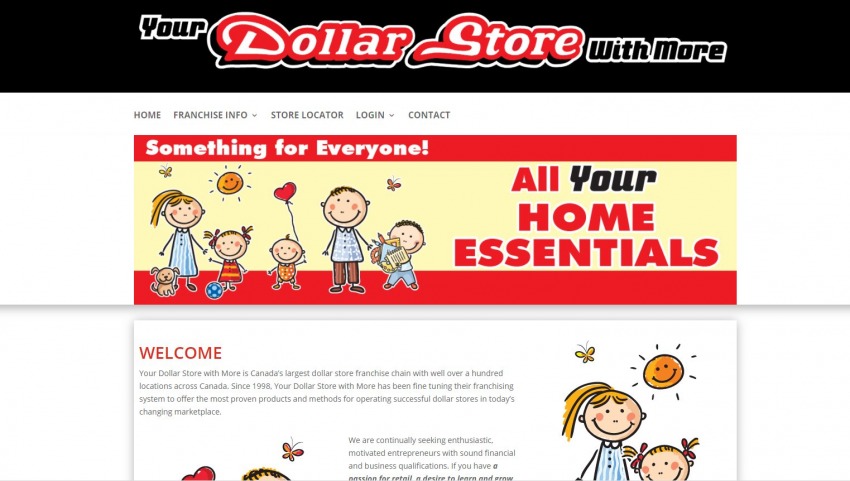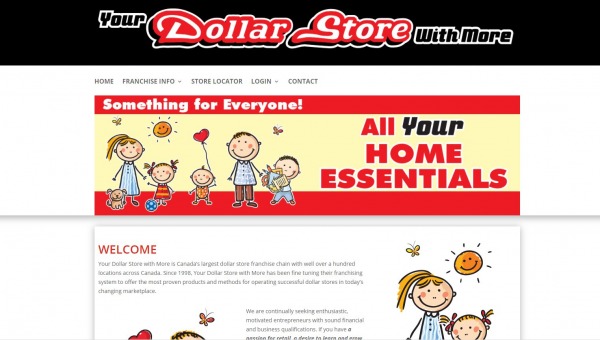 Ever heard of 100 helium balloons for $33? You can actually find this at Your Dollar Store with More. Starting with the products showing colors of Canada, they have all of the kitchenware, bedding, and gardening products. You rarely get varieties for gift boxes and gift bags in the dollar store Toronto. Things for daily needs come at the cheap price of one or just a few bucks. So, if you are on a home shopping spree, this is where you should be. 
The attraction of Your Dollar Store with More is the shelves filled with snacks. Bags of candy, chocolate bars, different types of beverages, and chips. You can choose any of these and even some of the rare beverages are there. There are gifting combos for every occasion. But the rare items at this dollar store are greeting cards and Pgynyatas. These things are perfect as gifts or celebrations for every type of occasion. 
A special aisle is now there for electronics and health products. In the wake of the pandemic, they have included items of the daily requirement. All the 12 hours they are functional starting from 9 AM (Closed on Sundays), the store stays buzzing as people keep looking for everything they want here. Aisles are always filled with products so that buyers never need to return another day. 
---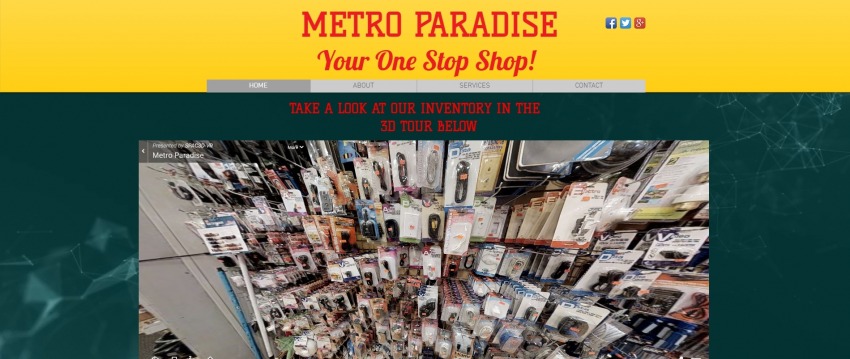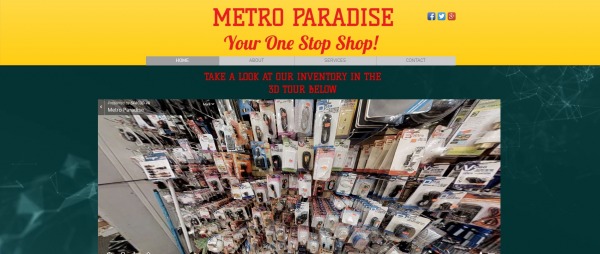 Dollar stores will a complete aisle of clothes is pretty rare. Metro Paradise is a place for all the clothes people like. There are jeans, hoodies, dresses, and shirts for a few bucks only. These are all products perfect for wearing daily. But it is not just the clothes but the home essentials as well. There are home appliances for home decoration and kitchen. There is a special block for the art and craft supplies as well. 
Metro Paradise is ideal for daily use products more than the unique stuff that other dollar stores offer. All products are available at the highest possible discount. Then stay open for 11 hours all weekdays and Saturdays. Carebears is all over every review for the store because it is an item like a blast from the past. Their clothing is perfect to deal with the cold, which is why even the tourist buys stuff from here. 
The three-storeyed store is filled with every item you are going to love. There is a special block for the occasions or the times of celebration. So, if you are going on a festive season be sure to check the items they have for the occasion. All the things that you need to spend your days in Toronto are available here. People like spending a few bucks for that many things because they get quality products throughout the year.
---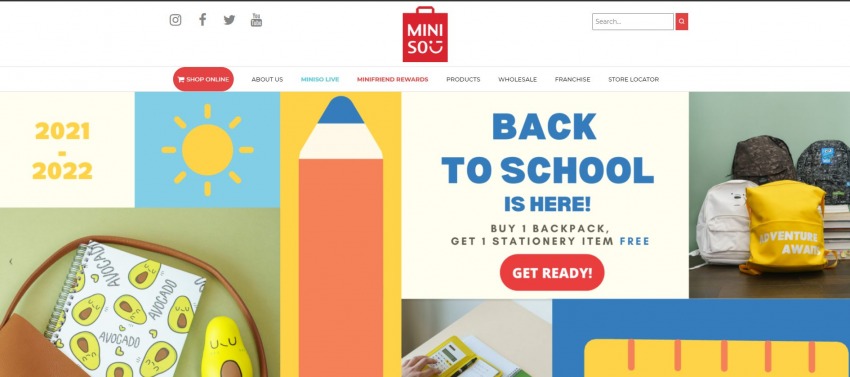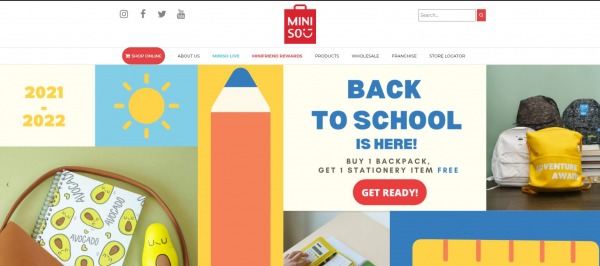 School time sale is now live on Miniso where you get stationery free with new backpacks. Miniso is studded with everything from pop culture. There are plush toys and school stationaries from famous cartoons like We Bare Bears and Marvel just for the kids. Miniso is a global wholesale brand offering its variant product to people all around the world. There are so many attractive things just for the kids. 
It is time for the summer sale at Miniso for getting huge discounts. By getting a membership you can easily get Minifriend rewards which are pretty special with every single order. Buy more from here and get more off on your future bills. They give points worth $3 for free at the start. Digital accessories, snacks, and fitness products see the most onlookers among all the products in-store. Quality products make the buying experience even better. 
With so many happy customers and positive reviews, Miniso is bound to get more attention. Customers find a great option and a welcoming atmosphere among the staff. This keeps bringing them back for more on the Yonge Street store. Staying open for 12 hours lets people get their thing at their best convenience. Miniso store is perfect for kids and adults because they get everything they want and at an unexpected price. 
---
Sanko Trading Co.
If you are a foodie and love the idea of a dollar store just for foods then Sanko Trading is the unique store for you. They offer the best Japanese food choices as it is dedicated to cooking appliances and dining combos with all those food and beverages. The most famous product right now is the Tokyo Banana which is a must-try while visiting this place. Kitchenware includes everything from a rice bowl to a rice cooker. 
When it comes to food, it is not just packeted food. They have freshly made onigiri, sushi, mochi, and many more options to choose from. Special KitKats from Japan, varieties of mushroom, milk tea, wasabi, and noodles are the options that you rarely find somewhere else. Sanko Trading Co. keeps up the Japanese culture with all the utensils to eat them the Japanese way. People like their promotion of the Japanese lifestyle and equally love their food. 
This place gets visited because of the humble behavior of people working there. Sanko Trading remains open from Wednesday to Sunday. All the offers that they have for products like rice cookers attract people. They have many happy customers who visit often. This place is just about food and so foodies who are visiting Queen Street, just have a few minutes to move around this place. Sanko Trading Co. keeps up with the hype for their unique food and keeps updating new things to the list. 
---
Dollar Smart Discount Store
This discount dollar store is available at two locations around Toronto. Hardware and cleaning supplies, stationery, and home décor are just a few pieces of the puzzle. Special seasonal supplies and products of health and beauty are perfect for every weather. All these are the same as the basic products available at any discount store in Toronto. But beyond all of this, there is always something unique that brings people here. 
Special bathing supplies are there which act on the body's wellness. Apart from all the aisles full of pet and party supplies, there are tobacco products and lotto. It stays open for more than 9 hours every single day and people stop there for anything and everything in particular. Those living around the area get the products and with the highest discounts. The staff is friendly and you can get everything at the easiest convenience. 
The best range of tobacco products is available here like no other dollar store in Toronto, and also at attractive discounts. This product range also includes Vype and Juul which are vapes for lovers of vaping. Even though it is a small store, there are aisles filled with variety for people. Dollar Smart Discount store offers all the products at the discounted price of a loonie or close to a toonie.
---
Ichiban Living
Ichiban Living is another place that has the touch of the Japanese lifestyle. Everything is about $2 here starting from stationary to basics for a household. Those who have been here suggesting that this place is really classy and they welcome the customers well. It is a heaven for anime lovers as all the products are based on that style. It is ideal for kids as loads of toys, snacks and school stationaries are all there to grab. 
Ichiban Living keeps offering discounts and freebies for buyers during special occasions. There are kitchenware and dishes perfect for home and daily use. Best buys are those attractive book holders, tiffin boxes, and designer chopsticks. People buy these products not just because they look perfect but even with these low prices, they offer quality. Ichiban Living is definitely one ideal place you can look for your favorites.
Two stories of the store are filled with products. They remain open every day straight 9 hours from 11 AM to 8 PM. The snacks and kitchen appliances see the highest footfalls because people love their packaged food. It is not every day that you find the chocolate molds at a dollar store. Ichiban has everything you are looking for; you need to just move through the shelves to get it. 
---
Absolute Dollar
Absolute Dollar is more famous as the place where people can buy decorations for their occasions. Birthday parties, anniversaries, reunions deserve the best decoration. Products like balloons, candles, party poppers, and even toys are all here. So, design the best birthday with the best decoration possible. All these different balloons are available for $1 or less. If you are from Toronto and you are planning a party, grab your things from here. Throwing a party has never been cheaper than this. 
Along with all this, they have shampoos and hand sanitizers for a loonie which is like a quarter of the price outside. Even soups, noodles, snacks are as cheap as this. So, they offer some of the daily need items as well. Moving around the store, you will get multiple options for your need. Absolute Dollar has a wide selection of everything and all for a buck or even less. Everyone at Gerrard Square in Toronto now knows about this and buys their requirements from here.
Do not hesitate to drop by and check out their stuff. Employees are customer friendly and they help you with all choices according to the party theme. Running continuously for 8 hours is good for people to pre-plan their parties. There is ample time to look around and get the best thing you need from one of the best dollar store in Toronto. 
---
Conclusion
Getting all of this just for a dollar is a steal for working people. The prices are such that every person can afford something they like from the store. The cheapest prices attract people towards the stores with the guarantee of the best quality. Among all the dollar store in Toronto, these are the best rated by buyers. So, people can be pretty sure that their buying experience will be seamless. Ranges of products with unreal discount all the time brings people back to the store every time they need something. Here is everything about Dollar Store in Toronto.