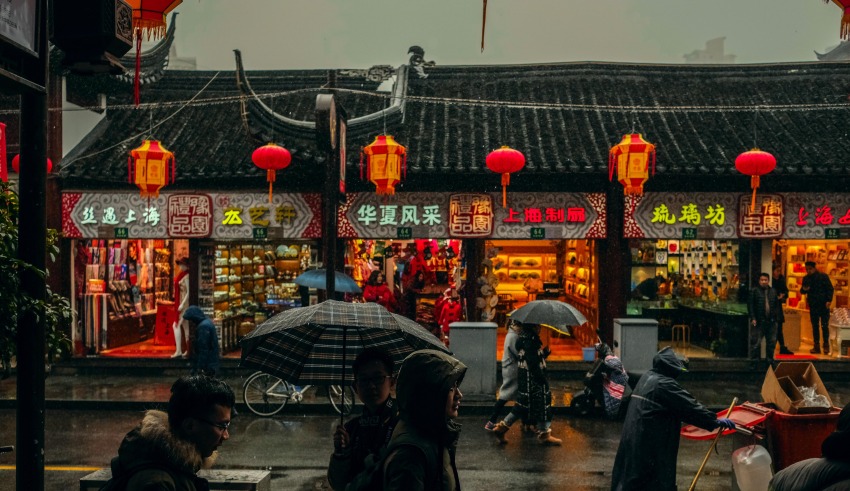 China is an interesting destination for many reasons. It is the most populous and one of the territorially biggest countries in the world. People often travel there just to explore amazing locations, objects, monuments, natural beauties, culture, cuisine and tradition.
However, many are also involved in different business operations. China has a fast progressive economy with rapid growth. Numerous factories are spread all over the country, and they produce all sorts of goods. It is well-known that Chinese products are popular all over the world, and you can find them virtually everywhere.
Great Brands
Many great brands are present in the country with offices and factories. That's indeed an excellent environment for many firms. The standard wage in China is very low, compared to Western standards. It affects the prices seriously. These are also lower than those in the United States and Europe, for example. That's why many companies have decided to transfer their operations to China. The country is great when it comes to reducing costs. With lower expenses, the firms and brands make higher incomes, and that's indeed beneficial for every business.
Excellent Location
China is definitely an ideal location for traders. The prices of the products are lower in their home country so a company can make a nice income by reselling them. Fortunately, it is quite easy to set up such a business these days. It is only necessary to have enough funds, depending on the type of goods the company wants to redistribute.
Use Online Opportunities
There are different online marketplaces, such as eBay, Amazon, Alibaba, and others that give a possibility to create a virtual store and resell the products entirely online. It is possible to use different dropshipping methods for the purpose, and the company needs just minimal logistics for successful trading.
Numerous companies from China take part in such a business, and many earn high incomes. Still, it is just the beginning when it comes to developing your business in that country. It is usually a profitable investment to start production in that location because of different opportunities. The salaries are ten times lower, compared to those in Western countries so your company can make great savings that way.
Low Costs
The most populous country can provide workers of all sorts so the companies generally do not have any kind of issues related to the lack of some professions. The taxes in China are also pretty low, and the country has pretty strict laws. That means the criminal activities are usually reduced to a minimum despite the enormous population. It is good for a new business because you do not need to worry about the safety of your investments. If you follow the rules, you would have no problems operating your business in China.
Good Business Support
The startup owners should know there are various agencies in the country that can help you perform the paperwork in an easy manner. These can help you register and establish your firm in a few simple steps. The professionals from the firms can finish the entire work for you. They can also help you with the accounting and other legal aspects when the business starts.
The prices of such services are usually affordable. There are different agencies that provide assistance of that kind, and these often offer various packages. Clients can, therefore, select the most appropriate one, according to their needs. They can also help you open a national bank account you can use for trading and all other business activities together with your newly established firm.
Consulting Agencies
The Chinese market might be quite a mystery for some foreign business persons, and that's quite a normal thing when you operate in unknown areas. However, it does not mean your firm is doomed to failure. The results might be entirely opposite, in fact. You just have to have the right approach.
There are, for example, many consulting agencies in China, and you can use their services such as China document authentication to improve any aspect of your business. They can help you develop necessary contacts, make the right moves, and find out more about rules and regulations in the country. All of these things are important because you can improve your business further with proper guidance.