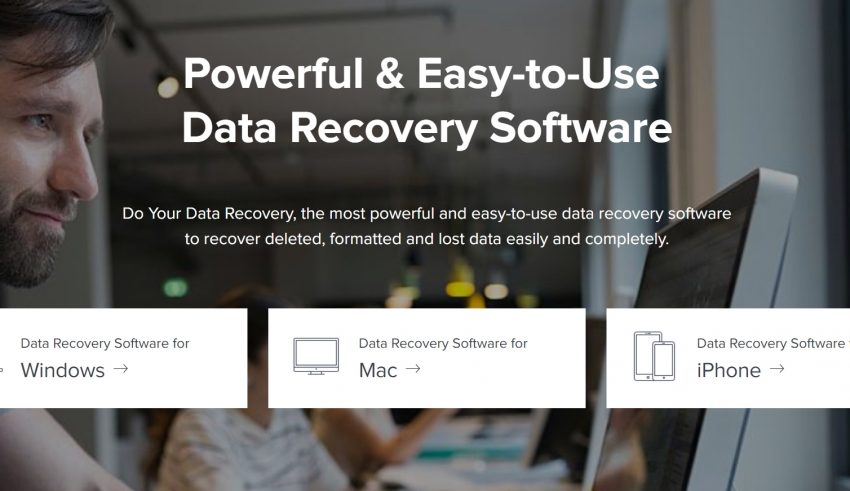 Most of us frequently share files and documents with our friends, relatives, officials, and many more to do our works in a speedy manner. Have you ever lost your important files? If you do so, then I hope that you might have faced several issues to recover them.
Have you ever imagined about a platform through which you can reclaim your lost data file? If you do not so, then you can know about it today. You can find a few data recovery software through which you can retrieve your lost data in a comfortable manner, and one such software is DoYourData. In today's article, we are going to about DoYourData Software. Let us get started.
Introduction To Do Your Data
Do Your Data is the most powerful software which helps you to recover deleted, formatted, or lost files from laptops, computers, hard drive, digital device, or storage media/device, HDD/SSD, USB, flash drive, memory card, digital camera, RAID, digital device, etc.  You can recover your original data in a fast and safe manner.
This program is accessible for the systems whose operating system incorporates Windows 10, 8.1, 8, 7, Vista, XP, 2000, and for a few Windows servers such as 2019, 2016, 2012, 2008, and 2003. The disk space should be at least 60MB. DoYourData MacClean 360 is all-in-one Mac cleaning and managing software which assists to wash stuff, speed up slow Mac and manage everything on Mac. Let us have a look at some of the steps to recover your last data.
How To Recover Your Last Data?
You can rever your deleted data with the help of three steps as follows.
Select a location Select the device/hard drive where you have lost your data. 
Select file types that you want to recover Select the files types and click on the Scan button to scan the selected hard drive/device to find the lost data.
Preview and regain lost files Preview and collect the last files after scanning.
These are the three key steps through which you can recover your last data in an effective and speedy manner.
---
Features of DoYourData
This software provides multiple benefits for business persons and for the people who especially work with different companies. Let us have a look at some of its interesting features.
Quick Scan: With this scan feature, you can examine your canceled files in a speedy and accurate manner.
Advanced Deep Scan: This scan helps to find the corrupted or damaged files. With the help of advanced deep scan the hard drive and be able to recover deleted file.
All-powerful Data Recovery Software: With this program you can recover all types of files such as photos, videos, emails, audio,     reports, wrappers, archives, and many other file types.
Deleted File Recovery: With the help of this software, you can get back your deleted files such as the files which     exist in the Recycle Bin, Shift+Delete button files, right-click delete files, and many more.
Raw Recovery: You can also recover degraded or damaged data that is generated by raw hard drives, file       system crash, logical failure, distribution loss, system initialization, and many more.
You can also regain data which is lost due to the attack of virus, human error, software crash, OS Installation issues, system crash, while updating software, etc.
You can be able to retrieve the data from erased storage media, formatted, or reformatted devices easily.
If you have purchased DoYourData software or products and do not want to use them, then you can go with 30-Day Money Back Guarantee Policy.
No damage to your files and no data overwriting.
DoYourData provides a free trial for all users which allows you to investigate your hard drive, preview all files which you have recovered before you acquire a license code.
DoYourData offers import/export data restoration result, pause/stop the look option, to discover your files and many more.
Salvage data from NTFS/+, FAT 12/16/32, exFAT, EXT 2/3/4, ReFS and other file systems.
No matter when you have eliminated your file, with Do Your Data you can be able to recollect them back in a speedy and effective manner.
With the help of a license code, you can save the retrieved data safely.
Produce 100% outcomes in a cheap manner.
You can use this program in various devices, to aid you all we are providing a brief view based on the categories as follows.
---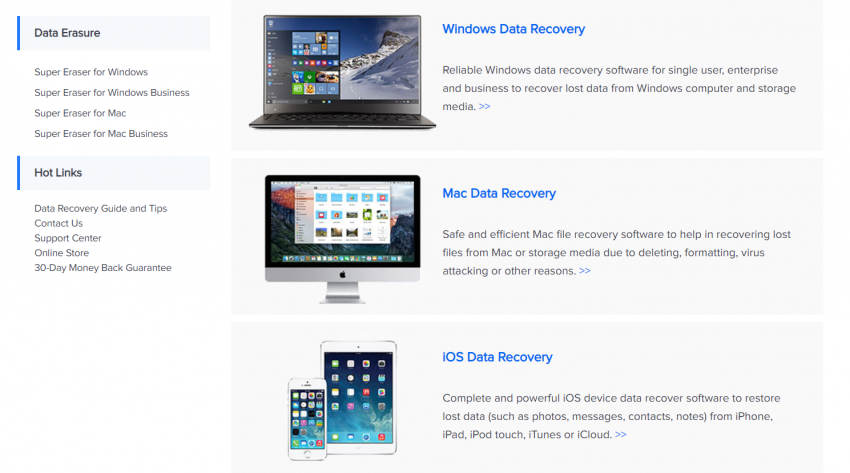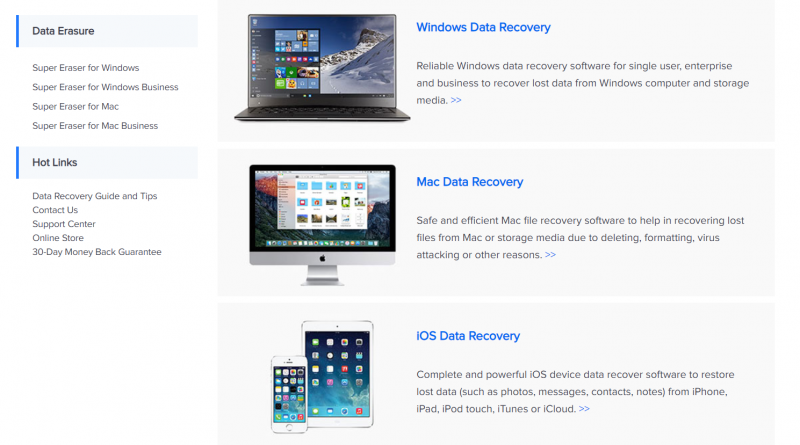 Computer
The device may be PC, Laptop, hard drive, SSD, etc.
Digital Device
The digital devices mainly include Digital Camera, Digital Camcorder, DV, MP3/4 Player, Music or Video Player, Cell Phone, etc.
Large Storage devices such as RAID, Windows Server, Large-Capacity Drive(which consists of more than 2TB space)
For card storage devices such as SD Card, Memory Card, CF Card, Smart Card, Compact Flash Card, SDHC Memory Card, etc.
Through storage media devices such as USB drive, Pen Drive, Floppy Disk, External Hard Disk, Memory Stick, Zip Drive, or other storage devices.
Summing-up
We often live in a busy world, in which most of the point we delete essential files, records, and photos in a rush. I hope that Do Your Data Recovery software aids us to get our memories with a few steps with its advanced features. If you wish to get back your favorite photos, files, personal documents, then opt for Do Your Data Recovery service. I hope that the article was helpful.