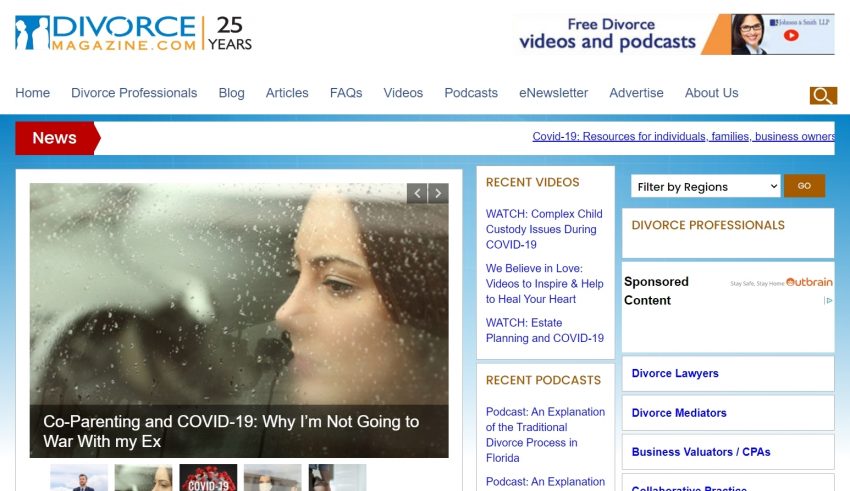 In the modern world, people have learned to cherish their time and their finances. This attitude also applies to legal and family matters, such as marriage dissolution. We will not dwell in this DivorceFiller review on the reasons and motives for the termination of the marital relationships. This article's task is to thoroughly analyze the service and find out if it is the best online divorce website.
In the United States, a marriage dissolution decree can only be obtained through the court system. The path to freedom can be arduous and challenging.  Even so, if the spouses decide to end their marriage, they want to do it quickly and efficiently.
Generally, there are two scenarios for conducting the procedure — peacefully or fighting it out in court. Through the first options, spouses manage to maintain respect for each other and their children by agreeing on key issues of their separation. The second option is an ugly one because the conflicts between the spouses make any negotiations merely impossible. The first scenario is undoubtedly more inexpensive, faster, and less painful in every sense.
When the spouses have discussed all the terms of marriage dissolution and are ready to have an amicable marriage dissolution, it is best to act in a civilized manner and turn to advanced technologies. One such widely used opportunity is a convenient and easy Internet divorce.
Through this DivorceFiller review, we will introduce you to what we believe is the best online divorce service.
Is online divorce legal?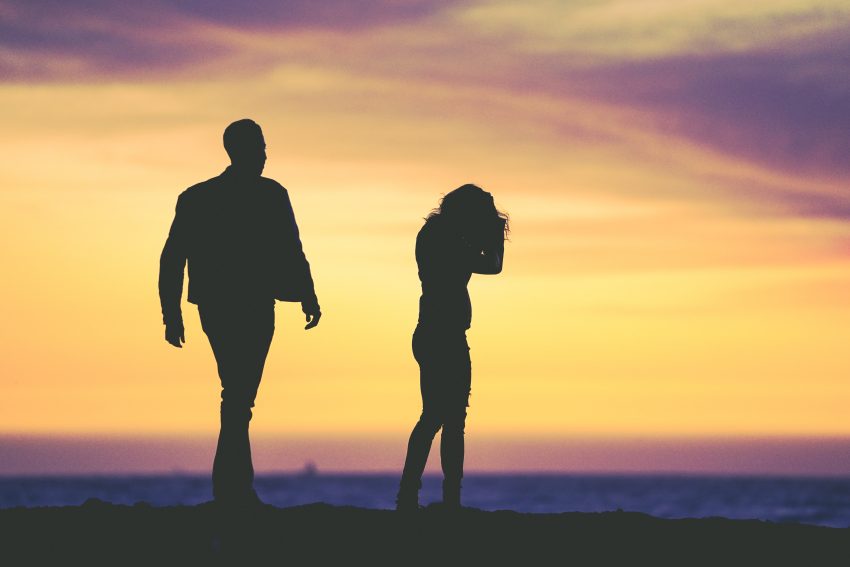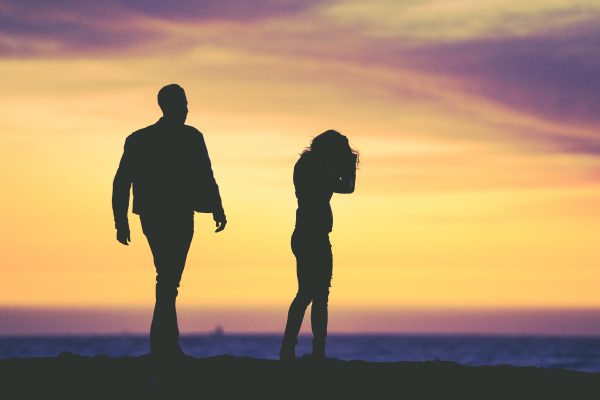 Online divorce is often confused with an electronic divorce filing, which is available in some states. The misunderstanding of the term leads to many misconceptions. Contrary to popular belief, online marriage dissolution is not the same as a traditional procedure that can be done over the Internet. The only thing you can count on from an online divorce service is the collection and preparation of documents that must be submitted to the court to begin the marriage dissolution proceedings. They don't provide you with a final decree.
It doesn't matter how you collected the necessary papers — you could do it yourself or pay someone for this service. When submitting the paperwork to your local court, the most important thing is that all forms are completed correctly and meet the standards of the state. Otherwise, they will not be accepted, and you'll have to start over again.
Websites such as DivorceFiller are totally legitimate. For a small price, they provide each customer with required online divorce papers filled out free of errors and instructions for filing them with the court.
---
Eligibility for an online divorce
There are some restrictions to this convenient divorce form preparation service. Not every marriage dissolution can be prepared over the Internet. The main requirement is full agreement between the spouses to end their marriage and peacefully solve all the issues that arise in the process.
If a married couple decides to split amicably, they are considered to have an uncontested divorce. This is more easily accomplished when spouses do not possess substantial property or debts and have no minor children. But any couple that can agree to all the terms of their divorce is a perfect candidate for online marriage dissolution.
DivorceFiller.com works with all kinds of circumstances as long as the case is uncontested. The agreement between spouses would include such key issues as division of property, allocation of parental responsibilities (child custody), and financial support (child support and alimony, if any). All of this should be discussed in advance. Usually, the terms of amicable marriage dissolution are written down in a settlement agreement.
Remember that you also need to meet your state residency requirements, or else your local court won't have justification over your case and it will get rejected. As a rule, you have to be a resident of the state where you want to start the action, so be sure to check your eligibility beforehand.
---
What is the cost?
Now let's proceed to the fun part — the price. As soon as you enter the main page, the first thing that stands out is the low cost of $139. Why so cheap? Does it include everything you need, or is it just the first payment? Surprisingly, this amount of money covers the entire procedure of the preparation of your documents. A basic DIY divorce kit also includes customer support and instructions on how to file your case.
This platform promises that there are no hidden payments, and they mean it. Just remember that, regardless of if you prepare your papers on your own or if you pay DivorceFiller $139 to do it for you, you will have to pay a filing fee when you bring the papers to your local court.
Now that we know the cost of this online service, let's compare it with the average price that would pay if you hire a lawyer. Even for the simplest marriage dissolution case, the cost of document preparation starts at around $1,500. And since you can get the same service for a much lower price, why pay so much?
---
Is DivorceFiller.com a good choice for you?
When deciding to dissolve a marriage, spouses are faced with the need to go through a specific legal procedure. The parties want to get out of this situation as soon as possible. But not everything is so simple: you will have to settle a lot of issues to avoid facing them in the future.
DivorceFiller is the perfect option for divorce document preparation for those couples who part amicably and do not have any disagreements over the division of property, custody of children, and spousal and child support. A married couple with a no-fault divorce (when the parties do not blame each other for their separation) can avoid tiresome litigation, a lengthy court trial, and divorce without a lawyer, allowing them to save a substantial amount of money.
DivorceFiller is the happy median between traditional and do-it-yourself divorce. Naturally, any spouse can try to collect the necessary papers on their own. But keep in mind that the set of documents differs from state to state and may contain many additional forms that you may not learn about until after you start the process. And if you submit any incorrectly completed documents to the court, you will have to start over again, wasting your valuable time.
If you apply for a divorce online, you will get the state-specific forms with the content and composition that correspond to your particular circumstances. DivorceFiller guarantees the perfect quality of its documents and 100% acceptance in court.
---
How does it work?
It's time to figure out how to work with the website. The very procedure includes several mandatory stages and is not difficult at all.
The first step is to check if you qualify for the service. On the main page, there is a particular section where you have to answer a few questions, such as whether you know your spouse's whereabouts and whether you have agreed on key issues of your separation. Before you start your application for divorce online, you must deal with such aspects as property division, child custody, and financial matters.
After your eligibility has been confirmed, you can proceed to the next stage. You will be asked to fill out a more extensive questionnaire to help the system adjust the set of documents to your case. Based on the state laws and your circumstances, the system chooses the forms which need to be completed.
The next step is to create your account by paying a $139 fee. After that, you'll only need to wait for two working days to receive your completed paperwork.
Print the documents, sign them, and file them with the court. The website also provides filing instructions to each customer.
As you can see, the process is very straightforward. If your marriage dissolution is genuinely uncontested, you have nothing to worry about. DivorceFiller will take care of you and your case.
---
Reasons to choose DivorceFiller.com:
The last part of our DivorceFiller.com review is dedicated to the advantages of this website. Currently, there are several reliable online resources. So why should we give preference to this particular platform? Let's dig deeper and find out the main benefits of this platform.
It's no secret that marriage dissolution, regardless of how simple it is, doesn't come cheap. Even uncontested cases with no minor children or substantial assets can be quite costly if you decide to pay a lawyer.
DivorceFiller offers to provide you with high-quality documents for the small price of $139 with no hidden fees. The deal also includes customer support and state-specific filing instructions. When compared to other similar platforms, none offer such a low price for such a quality service.
High quality of paperwork
Since none of us face legal matters on a daily basis, we cannot possibly be aware of all the laws and rules for the procedure. It is difficult for a person without a legal background to collect and correctly complete all the required forms.
When creating this website, the developers considered all the different state laws and specific nuances in each county. You can be sure that the paperwork you receive meets state standards and will be accepted in your local court.
Imagine how many people will have access to the details of your separation if you choose the traditional path. On the contrary, using this online service, you do not need to tell everyone the painful aspects of your life.
Moreover, a lot of attention is paid to the confidentiality and security of each customer's data. DivorceFiller uses the most modern and advanced security to ensure that no information falls into the hands of a third party. The website's safety and reliability are just more examples of the high-quality services you will receive.
DivorceFiller works with customers from all states. And unlike courts, the website is available 24 hours a day. You can start the registration process at any time, adjusting it to your working schedule instead of the other way around. There's no need to finish everything at once – you are free to come back to fill in the information about your case later.
The entire procedure can be done from the comfort of your home. It is especially convenient when spouses live far away from each other and commuting takes a lot of time. Going online keeps things time-efficient and straightforward.
Working in the familiar conditions of your living room helps reduce the nerves, worries, and stress often associated with a divorce. You don't have to explain your problems to a lot of strangers or repeatedly immerse yourself in unpleasant surroundings.
The whole procedure consists of several simple steps and does not require a lot of time. The website is very straightforward with clear instructions every step of the way and offers responsive customer service whenever you need it. The simplicity of the process reduces mental stress and helps you stay unaffected by the bureaucracy of the modern world.
---
Conclusion
Currently, DivorceFiller is one of the fastest and most popular websites to get the necessary documents for your divorce. This reliable and much-praised service can handle cases of any complexity as long as they are uncontested. The platform is user-friendly and easy to navigate.
Unlike court services, the site is available 24 hours a day. You can get help at any time of the day without changing your business schedule or postponing any personal affairs.
The website offers only reliable information, following applicable laws in all states. Templates for marriage dissolution documents are constantly updated and changes in the legal proceedings are also monitored to guide clients with necessary filing instructions and thereby facilitate their marriage dissolution process.
And although marriage dissolution is not the most fun event in a person's life, DivorceFiller provides maximum assistance so that the customer can complete their filing quickly and painlessly.