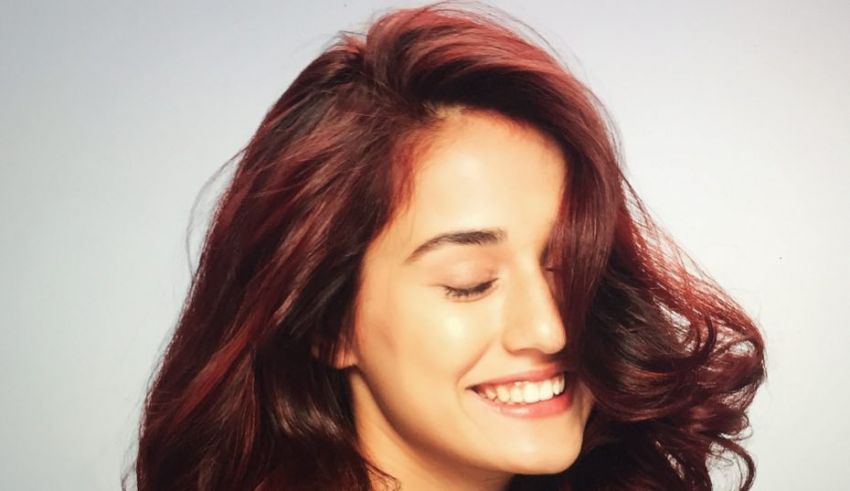 With the audience going gaga over this new style diva, Disha Patani is giving us some major style goals! When it comes to setting hearts on fire, Disha knows how to do it right! Her latest bikini shoot for Calvin Klein has made her the new heartthrob who will leave you gasping for air. The actress is under constant attention of the paparazzi for her highly publicised relationship with actor Tiger Shroff. The duo is always spotted hand in hand at airports, social events and dinner dates.
With a handful of hits under her name, Disha has a long way to go. Let's check out more about her below.
Age
Disha was born on 13 June 1992 in Bareilly, Uttar Pradesh, India. As of today she is 26 years of age.
Physical Appearance
Disha has been in headlines for her flawless curvaceous figure after she featured in Calvin Klein commercial. She is 5'7″ tall and weighs around 50 Kg. She has black hair and brown eyes.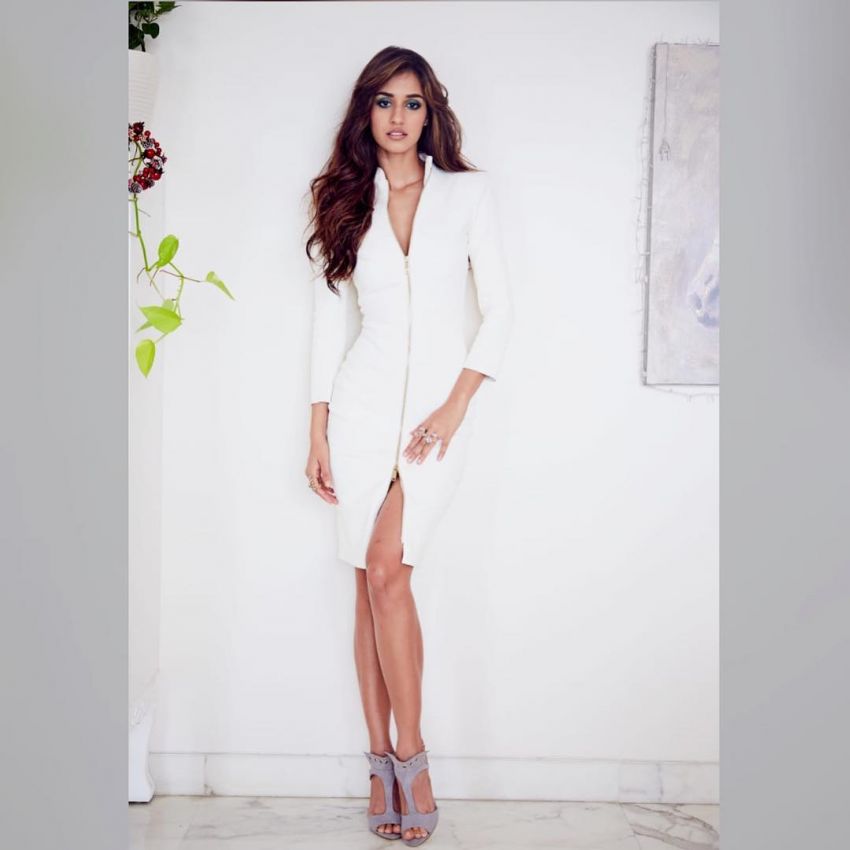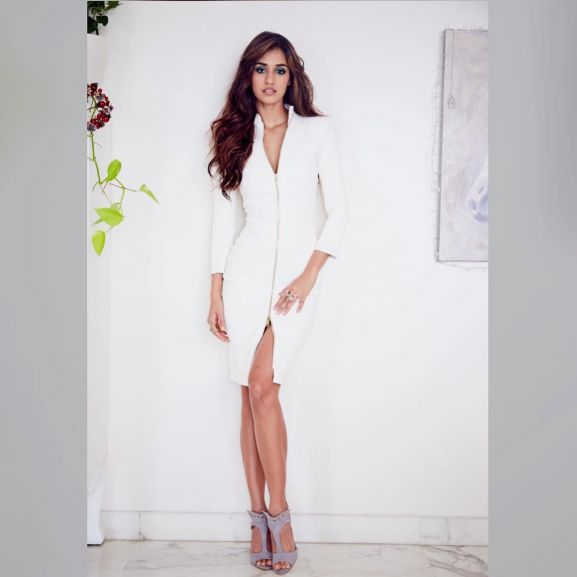 Disha is a fitness enthusiast and her social media is a mirror to her fitness routine. Her social media posts are full of her flaunting her abs and curves and she can be seen working out with the trainer regularly.
Family
Disha was born in an upper-middle class Rajput family. Her father, Jagdeesh Singh Patani is ACP, Uttar Pradesh Police while her mother is a house maker. Disha has one elder sister Khushboo Patani and one younger brother Suryansh Patani who is an Indian Army officer.
Disha comes from a family of civil servants and always wanted to get in the line of government service. When Disha told her parents about her acting dream, her parents were apprehensive but later supported her through thick and thin.
Education
Disha is a product of Amity University, Lucknow which she attended for her bachelor's in Computer Science and Engineering in hopes that one day she would become an Air Force pilot. Although, Disha dropped out of college in her second year to pursue her career in modelling. Throughout her initial years in Mumbai, Disha continued her studies vis distance learning programme.
Career
Before Disha's career took off as a Bollywood actress, she did a number of TV commercials and beauty pageants. In 2013, she dropped out of college to participate in Femina Miss India Indore where she finished as the first runner-up.
After her success at Femina Miss India Indore, Disha came to Mumbai to try her luck at acting. The actress stated in an interview, "I came to Mumbai with when I was 19 with just ₹500. And after a point I didn't have any money. I used to go for a lot of auditions, mostly for TV commercials in order to earn some money and pay my rent." The actress also stated that she is a very positive person which is what kept her going through her struggling years.
Soon Disha came to be known as the 'Cadbury girl' after she featured on the TV commercial for Cadbury Dairy Milk Silk.
From 2013 to 2015, Disha's life was all about doing TV commercials and soon she started enjoying acting. She got her first major breakthrough in 2015 with her debut in Telugu film Loafer,  directed by Puri Jagannadh. Disha starred alongside actor Varun Tej where she played his love interest, Parijatam. The movie received overall mixed reviews and Disha was appreciated for "bringing out the necessary glamour quotient to the film."
In the following year, Disha appeared in a music video, Befikra with actor Tiger Shroff which was produced under the banner of T-series. Disha was throughly praised for sporting a curvaceous athletic body and her commendable dancing skills in the music video.
Tables turned in favour of Disha after she made her Bollywood debut in the movie M.S Dhoni : The Untold Story (2016). Disha starred opposite heartthrob Sushant Singh Rajput where she played his love interest, Priyanka Jha. The movie became a hit and went on to collect ₹ 2.16 Billion, the highest ever grossing film for Disha.
In the same year, Patani starred in her first Indo-Chinese comedy film Kung Fu Yoga. Disha shared the screen with famous Hollywood actor Jackie Chan and Sonu Sood. It became Jackie Chan's highest-grossing film in China. Disha plays the character of Ashmita, an Indian professor from National Museum Institute, Rajasthan who goes to Tibet in order to look for Magadha treasure. The film was released on February 3 2017 in India and earned a whooping USD 254.2 million worldwide. Disha stated in an interview that working with Jackie Chan was the best thing that ever happened in her career. "He is a legend, but when you see him you will know how grounded he is." Disha stated in an interview. "Jackie is 64 and there isn't a bone in his body that he hasn't broken…". (Read more of what Disha has to say about Chan here.) Disha considers Jackie Chan to be the best storyteller on this planet because he would always tell his interesting stories on the sets of Kung Fu Yoga.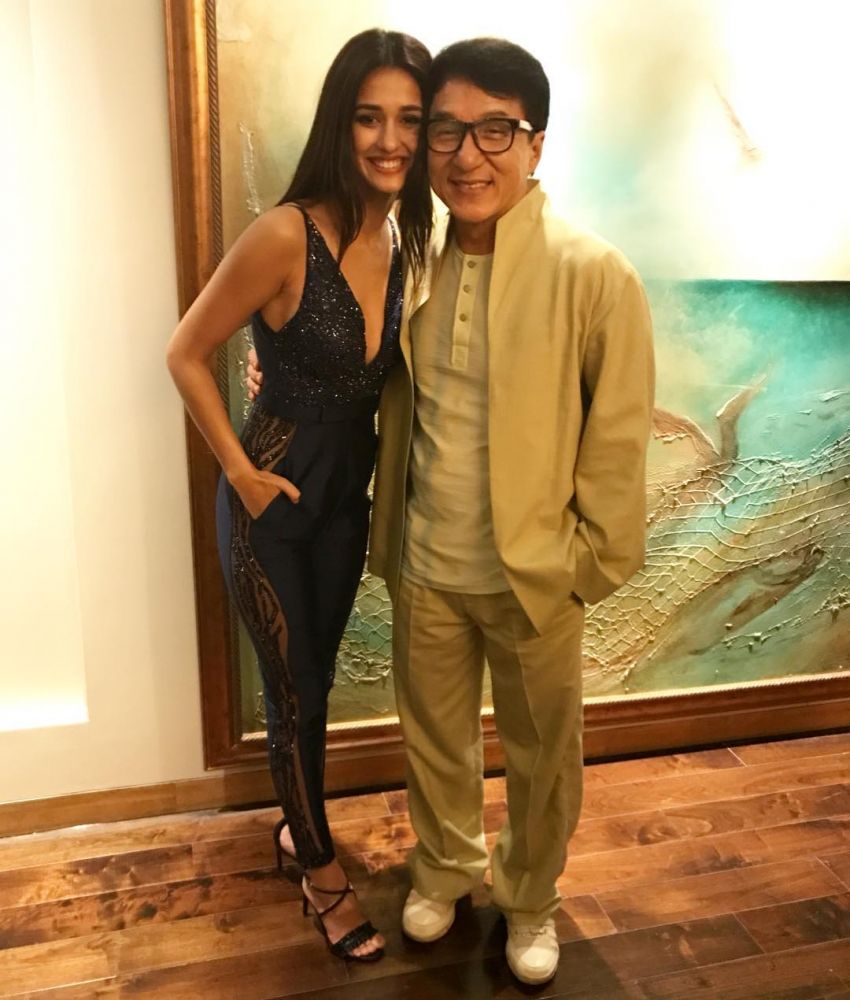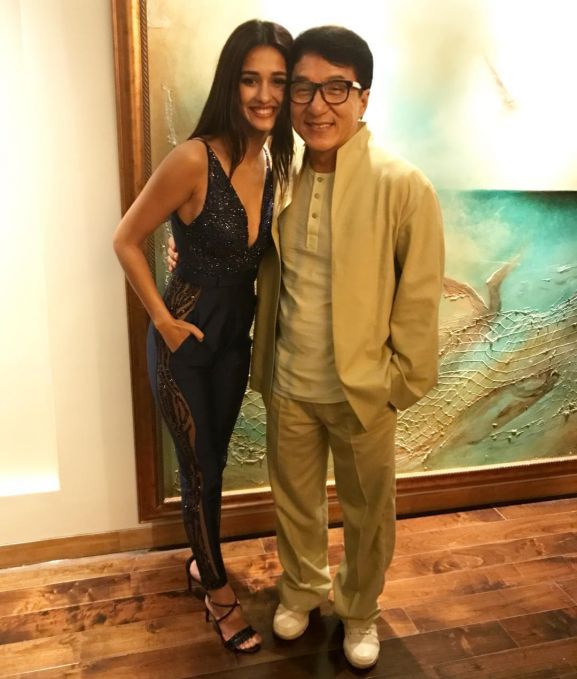 Patani's next blockbuster hit came with the success of Baaghi 2 where she played the lead opposite actor Tiger Shroff. Baaghi 2 was the sequel of 2016 hit Baaghi which also starred Tiger Shroff alongside Shraddha Kapoor. Patani played the role of Neha whose three-year old daughter gets kidnapped. When asked about her character portrayal, Disha said, "I had no idea what a mother goes through in such a situation. I never thought the film would be so lovingly accepted across India." She further added that she is grateful to producer Sajid Nadiawala for offering her a role is such a big franchise. The film was released on 30 March 2018 and earned a whooping  ₹243 crore.
As of now, Disha's got her hands laid on the upcoming 2019 drama film Bharat. Directed by Ali Abbas Zafar, the film will feature Salman Khan, Katrina Kaif and Disha Patani in lead role. Disha is working very hard for her role in the movie according to sources. While we've seen Katrina mesmerising curly-hair look, Disha's look from the movie is still under wraps.
Disha was very excited when Priyanka Chopra was playing one of the leads in the movie Bharat. She even exulted in one of the interviews that Priyanka is her idol and she was very thrilled when she got to know she'll be working with Chopra. Sadly, Priyanka pulled out of the movie and was eventually replaced with Katrina Kaif. We hope Disha gets to work with her "idol" someday!
Relationships
Disha is a very reclusive person when it comes to her personal life. The actress is always exclaiming in interview about her boring life."I am very boring. I can't even remember the last time that I partied; it was probably when I was 19," Disha stated in an interview.
However reclusive Disha could be as a person, one thing she cannot hide is going head over heels for Tiger. Whenever they are spotted together, Disha cannot keep her cheeks from going red. Although the couple has always denied their link ups vociferously but the pictures tell a different story altogether. The duo is often spotted at lunch and dinner dates and going by the blush on their faces, they seem to be enjoying each other's company. Their Instagram posts, dinner and lunch dates, casual outings together tell the story of the two alleged lovebirds. Recently, they were spotted leaving a restaurant after dinner with Tiger's mother, Ayesha Shroff. In another one of their lunch dates, Disha,Tiger and Ayesha were spotted leaving from a restaurant in Bandra while Disha and Ayesha held hands and seemed joyous. Reportedly, Disha is also very close to Tiger's sister Krishna Shroff. Things are getting sort of official now between Tiger and Disha. Are we hearing wedding bells already?!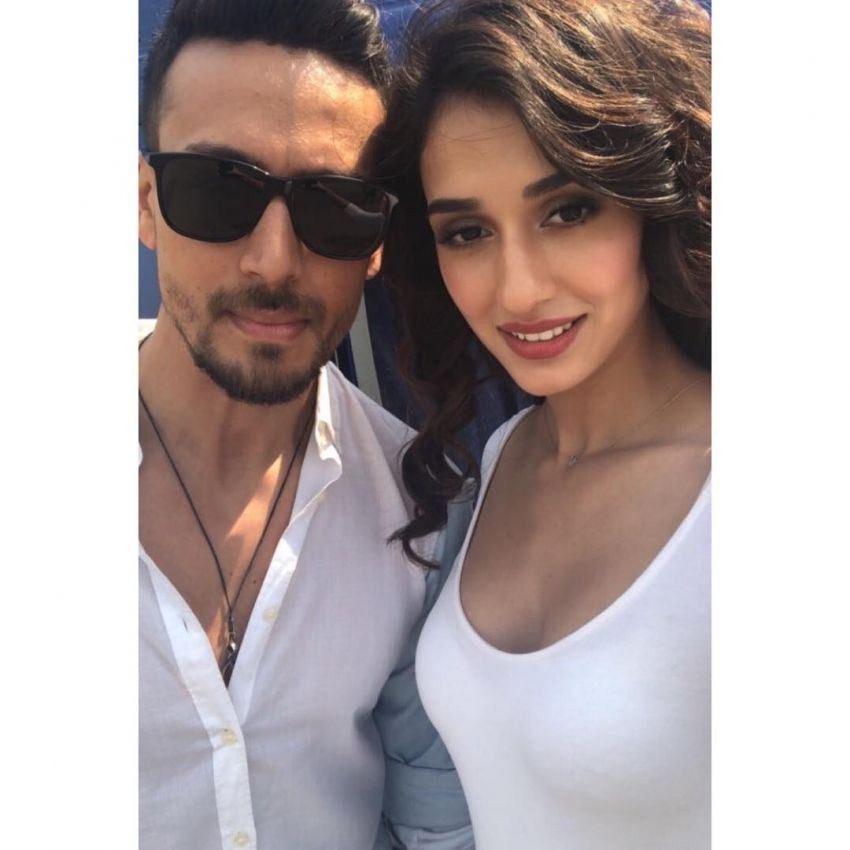 Awards
In 2016, Disha won the Screen Award for Best Female Debut, Stardust Award for Best Acting Debut, 2017 FA Award for Star Debut of the year, BIG Zee Entertainment Award for Most Entertaining Actor in Debut – all awards for her debut in MS Dhoni: The Untold Story.
Social Media
No matter how reclusive the actress is as a person, she is a sensation on social media platforms like Instagram and Twitter. With 16.1 million followers on Instagram and 2.44 million on Twitter, Disha's popularity on social media has shot up. This small town girl is turning heads and giving major fashion goals to her fans.
Favourites
She is fond of Indian and Chinese cuisine. Her favourite snacks are banana chocolate hazelnut pancakes, cookies and candies.
https://www.instagram.com/p/BR0HnWTg-9y/?utm_source=ig_web_button_share_sheet
Her favourite actresses are Katrina Kaif and Priyanka Chopra. She is also a huge fan of Ranbir Kapoor, Varun Dhawan, Madhuri Dixit, Leonardo DiCaprio and Jim Carrey.
Her favourite cricketer is MS Dhoni.
Her favourite colors are white and pink.
Disha's favourite destination is Australia and Europe.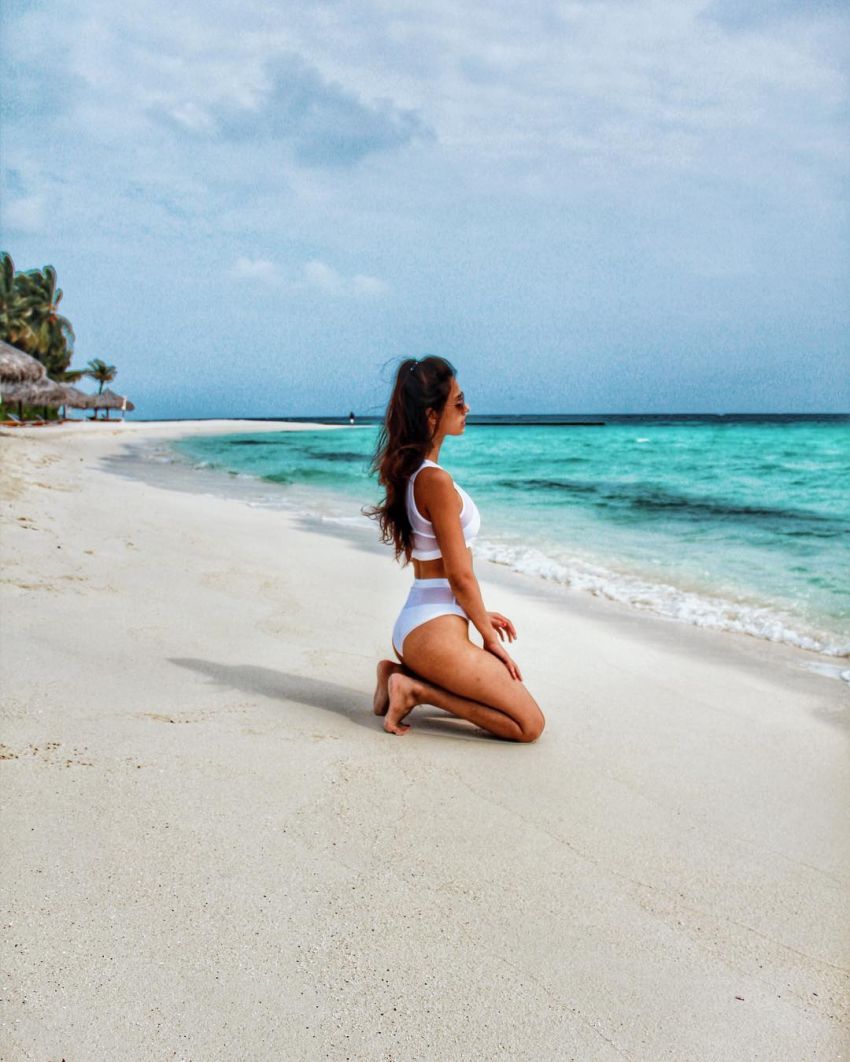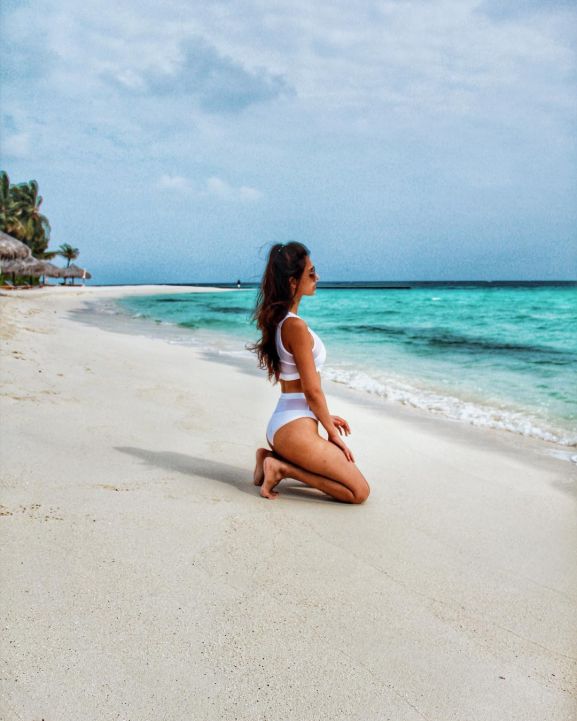 Her Favourite musician is AR Rahman.
Other Facts
Disha's net worth is  ₹50 crore.
She is an avid gymnast and trains for gymnastics in her free time.
She is an animal lover and has two dogs Bella and Goku and a cat Jasmine.
https://www.instagram.com/p/Bn50bC7FH1f/?utm_source=ig_web_button_share_sheet
She is close friends with actress Nora Fatehi.
She is an introvert and feels shy to talk to anyone. The only time when Disha isn't shy is infront of the camera. She feels in her skin infant of the camera.
She feels more comfortable dancing in front of the camera than in front of people. She doesn't like to dance in clubs with a lot of crowd.
Disha is a strong and her independent woman. Because her father is a police officer, she grew up in a strict environment and learnt to do everything on her own.
She considers herself to be a boring person who does not like to go to parties and drink alcohol.
She binge watches all Avengers movies whenever she gets the time. Her favourite Avenger is Thor and her favourite movies are all of Fast and Furious movies. Her favourite Bollywood movie is Barfi.
She believes in training hard and her motto is 'hardwork is the road to success'.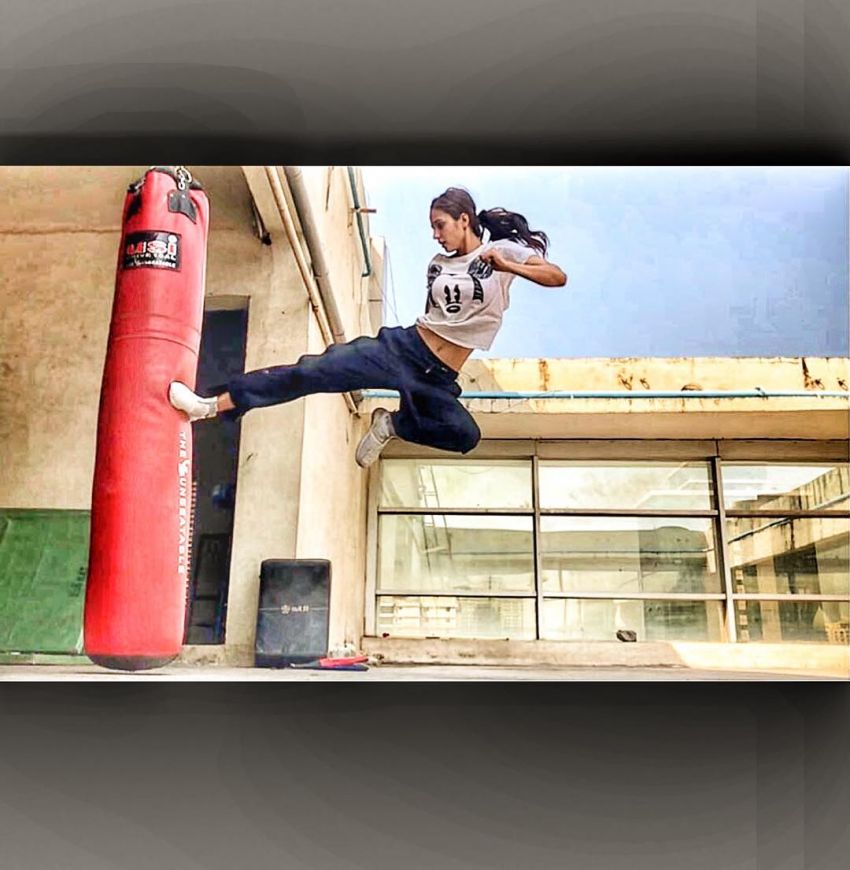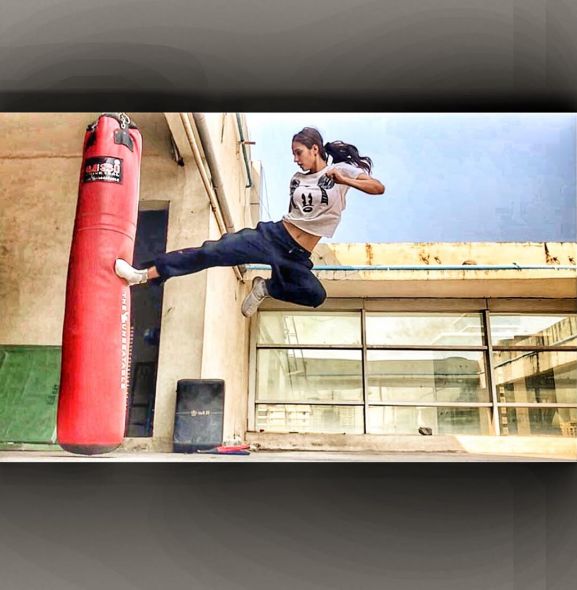 With perfect combination of beauty with talents, Disha is sure to make a long journey into her acting career. We wish her all the best!