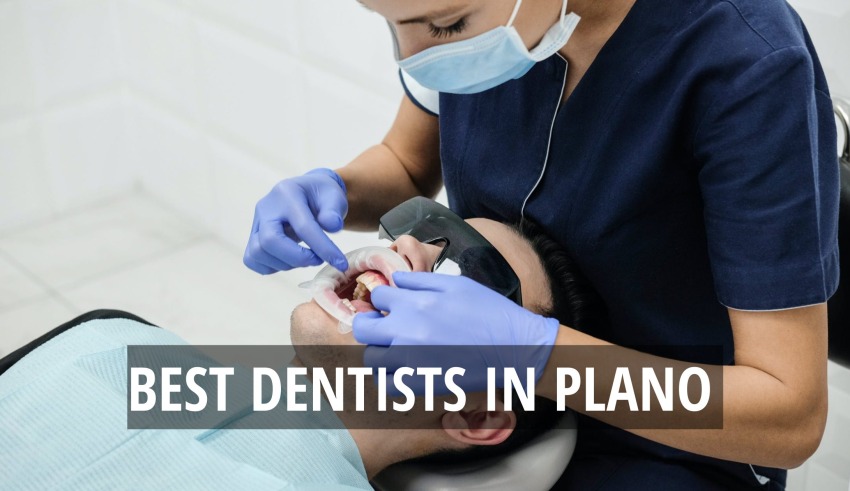 Having a healthy set of teeth is a blessing, and even more so is to maintain it. People struggle every day with their smiles because of one or two teeth problems, which is why there is such a huge demand for great dentists, now more than ever. If you are someone looking for the same, you have just bumped into the perfect article. Today, we're going to talk about the ten best dentists in Plano, Texas that are not only going to improve your dental health but will also help you smile better and more confidently. So without further ado, let's jump right in:-
Here is an Amazing List of the 10 Best Dentists In Plano, Tx.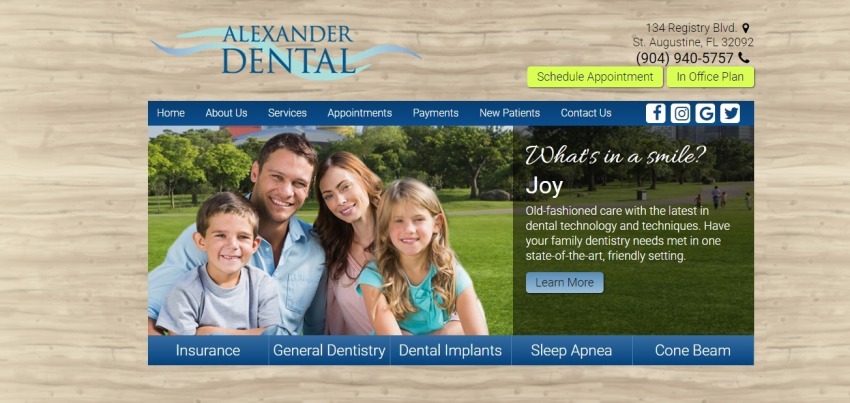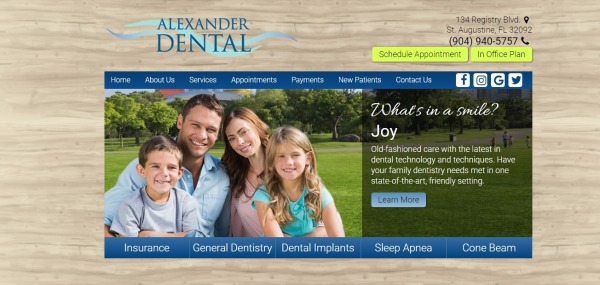 Alexander dental is probably the best Dentists in Plano, Texas. The doctor who runs this place, Dr. Alexander M. Kasiri has more than 20 years of experience in this industry and hence is one of the most qualified people, in Plano to take care of your dental health. Alexander dental has expertise in both basic and advanced dental solutions, including, cosmetic dentistry. Be it crooked teeth, or damaged jaw, alexander dental has a solution for them all.
They have a way of creating individualized treatments so you don't think that you're receiving generic diagnoses. This is why a lot of people have chosen alexander dental over a ton of other dental facilities and hence is the perfect place for you to check out if you want a good set of teeth. If you wish to check them out, then drive up to 3509 East Park Boulevard Plano, TX 75074 and we're sure you will find what you're looking for. 
---


Next on the list, we have yet other dentists in Plano that have made it to the top dental clinic in Texas, Avant dentistry. Run by experts, Avant dentistry is a place where you can get both preventive teeth treatments like cleaning, whitening, Invisalign, and more complicated and advanced procedures involving, partial or complete dentures as well.
Avant dentistry is one of the highest-rated dental clinics on yelp, which goes to lengths to show how good their services are. They have been in this business for quite a long time and their expertise still makes locals come to them to seek help. If you wish to get your teeth aligned, cleaned, or even bettered, then come up to 909 Legacy Drive Plano, TX 75023 and you'll be thanking us later. Also, their services are pretty affordable, which is great if you're not looking for something too heavy in your pocket. 
---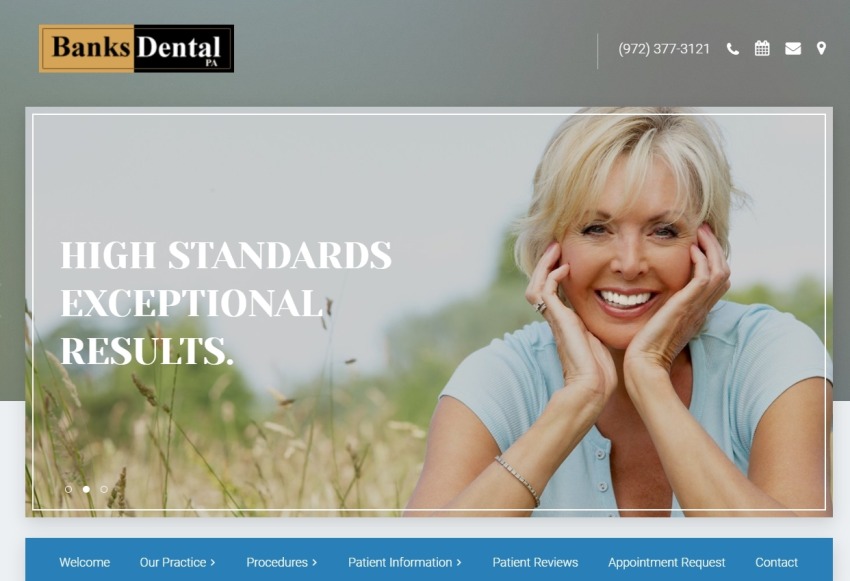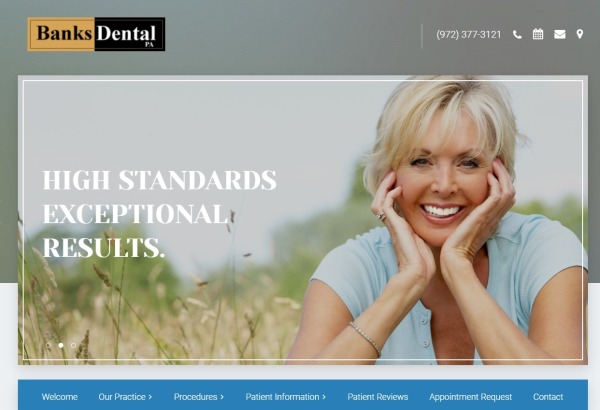 If you are looking for the best dental care in the area, then banks dental is probably the place to visit. Banks dental is a dental clinic in Plano, that is run by two, very famous doctors, namely, Deanna Banks and Juan Banks. They are also a part of the American dental association, which makes their dental clinic way ahead of others in experience and skill level.
Coming to the services they offer, banks dental has everything you can ask for. From small, basic procedures like cleaning to full mouth restorations, you name it and they have it. They also deal in cosmetic dental services like Invisalign, root canals, dentures, and much more.
Simply put, banks dental is a one-stop destination for all your dental needs, and you can take our word for it. Besides, they also have a tonne of positive customer reviews on yelp as well, which makes them even better so at their job. If you are looking to hit them up, then feel free to arrive at 4920 McDermott Road Plano, TX 75024 to avail of their services.
---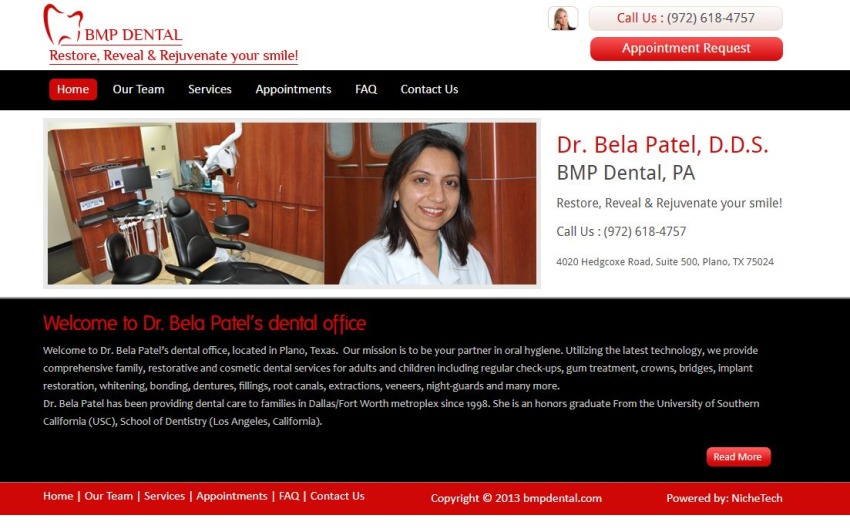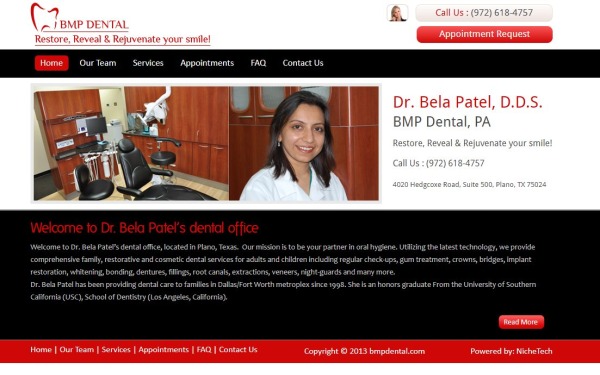 Owned and operated by Dr. Bela Patel, BMP dental has been the go-to dental clinic for people since it started. Speaking of which, BMP dental has been around the corner for more than 3 decades which is a very long time in the industry. This is what gives them the skill and experience to take care of both small and big dental health issues of the people nearby.
BMP dental has expertise in catering to basic procedures like cleaning, whitening, non-surgical gum treatments, and much more. They also have denture services, meaning they can help you get the perfect teeth you've always wanted. On top of being good at their job, BMP dental is also pretty affordable as compared to other dental clinics at the same experience level. So if you, wish to visit BMP dental, feel free to hit them at 4020 Hedgcoxe Road Plano, TX 75024.
---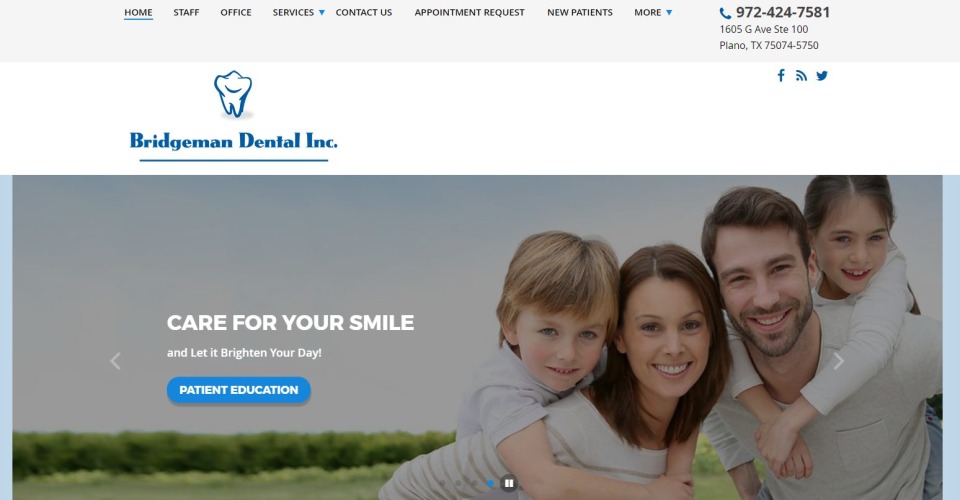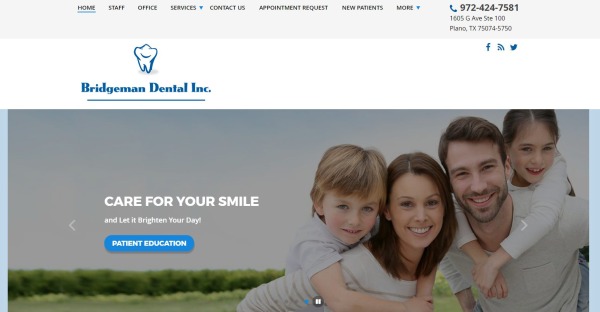 Bridgeman dental is yet another popular dental health care facility, where they tackle every kind of dental problem you might encounter. They have expertise in handling basic issues like cleaning, whitening, but they also perform advanced procedures like a root canal, dentures, and much more. Coming to the quality of their services, Bridgeman dental is operated by a team of dental experts that have more experience than most of the dentists in Plano.
This is why we highly recommend you to visit 605 G Avenu Plano, TX 75074 for the perfect dental care. They also work in different sedation techniques and will tell you about the pros and cons of each, so you can be worry-free of how good the treatment is going to be. This is why a lot of patients feel comfortable walking into their clinic and leave with a smile on their faces. 
---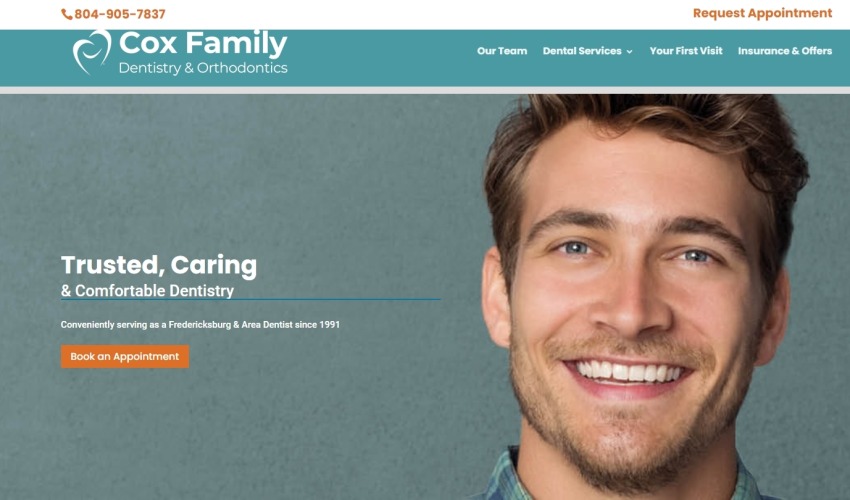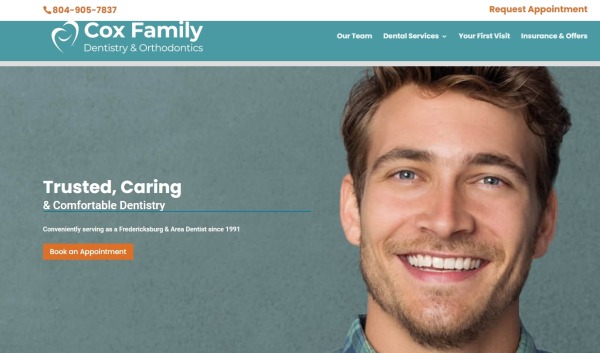 As the name suggests, cox family dentistry is a family-operated and owned dentists in Plano Texas that has been in the business for quite a long time now. They offer great, basic, cosmetic, advanced, and restorative procedures if you need them, which makes them the perfect place to visit.
Cox family dentistry has both the skills and expertise to perform the procedure and hence you have nothing to worry about. Unlike a lot of dental clinics out there, cox family dentistry does most procedures for very cheap and hence you should check them out. If you plan on booking an appointment, then do note that their clinic is located at 3105 West 15th Street Plano, TX 75075. Be it putting in braces, Invisalign, or any other type of cosmetic dental treatment, cox family dentistry has got you covered. 
---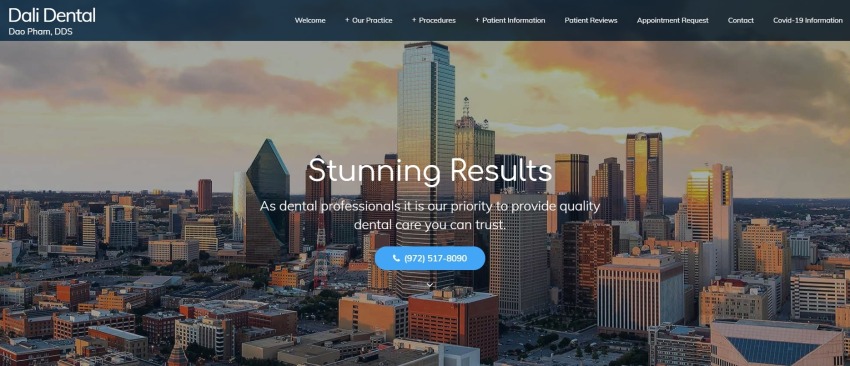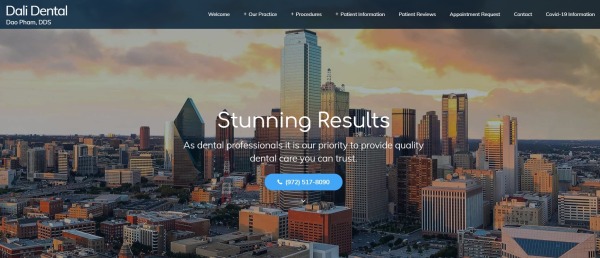 Dali dental is a not-so-famous dental clinic in Plano, that has been offering individuals great dental service. Being a small dental clinic, Dali dental is not too invested in appearances but is a quality place to get your dental health uplifted. The consumer ratings reveal that dali dental is a place that you can rely on to get great oral health care services.
The person who operates this place, Dr. Pham does an extraordinary and thorough job while performing procedures and makes sure, that there is no room for error. Speaking about their services, Dali dental has expertise in cosmetic and restorative procedures, which is perfect for people looking for emergency dental support.
But they also perform basic and general procedures like cleaning, whitening, root canal, and much more. If you haven't heard of them, then you're missing out on great dental care. So if you wish to book an appointment, then drive up to 7801 Alma Dr. Ste 123 Plano, TX 75025 and give yourself the best dental care.
---


Gentle dental care is one of the most modern and professional dental clinics in Plano. They have been working in the area for quite a long time now and hence have become the go-to dental clinic for people in the area. Gentle dental care has a clear motto of making their work and their patient's visit more efficient and quick by using cutting-edge technology, which is what sets them apart from most of the dentists out there in Plano.
Managed and owned by, Dr. Jay Rao, gentle dental care is a great place to get your teeth fixed. Be it general procedures like cleaning, whitening, root canal, or more advanced procedures like veneers, crowns, bridges, and bone grafting, you name it and gentle dental care has got it. They are affordable as well, which is what makes them the most relevant place to go when it comes to getting your dental health bettered. If you want to do the same, then visit them at 4105 Spring Creek Parkway Plano, TX 75024.
---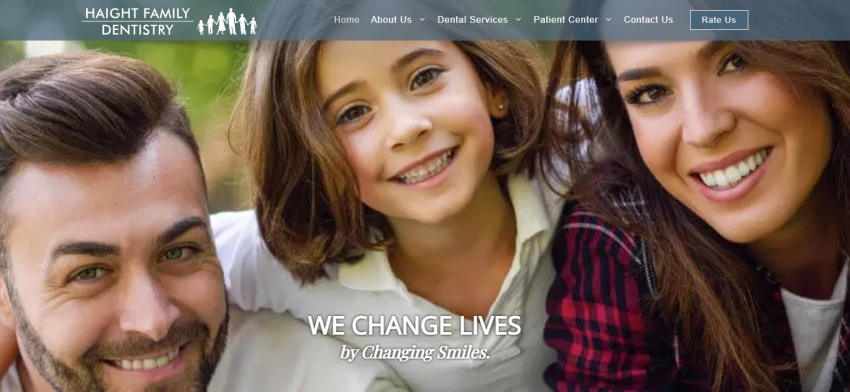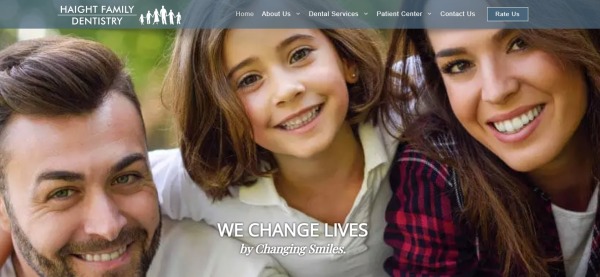 Haight family dentistry has been serving the plan area since 1995 which gives them enough experience and credibility to take care of your dental health. Being in the business for so long, they have earned themselves a name for their exceptional cosmetic procedures like teeth alignment, braces, Invisalign, and much more. They are also experts at extractions, root canals, cleaning, and whitening. They have got you covered for the most part. On top of that, Haight family dentistry is pretty affordable as well and hence is the perfect place for you to get your oral health improved.
---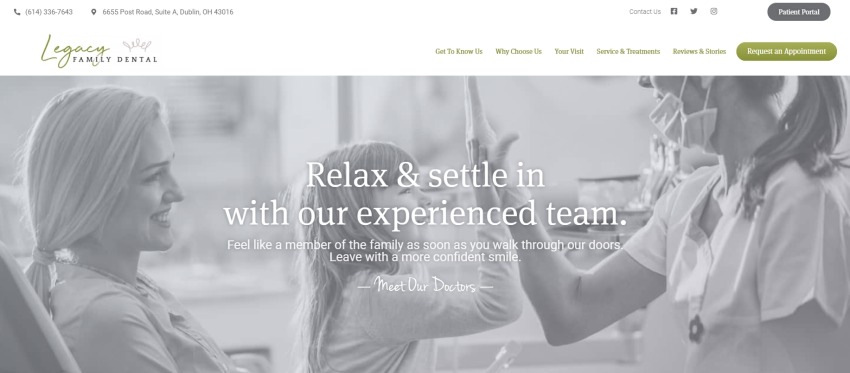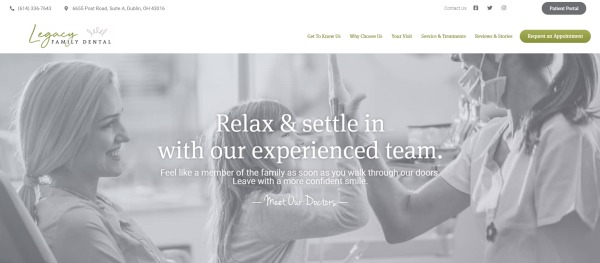 Legacy family dental is yet another professional when it comes to oral health care. It has been in the locality for a very long time, which is why they are reliable and trustworthy when it comes to taking care of your dental health. They have every kind of dental care service on the list including, general, cosmetic, and restorative services. On top of being skilled and experienced, they are also pretty modern with the technology they have which is why they have a lot of customers as well. The lead doctor, Todd McConnell wishes to implement modern methods of dentistry to improve efficiency. If you ever wish to make an appointment, then feel free to drive up to 3105 Legacy Drive Plano, TX 75023 to do so. 
Conclusion
The ten dental clinics mentioned above are the best available in Plano and hence you should go check them out. If you are in a state of emergency and are looking for the single best dentists, then just go to the closest one on the list, because each of these places is equally skilled and experienced. However, if you want a taste of modern dentistry, then we would highly recommend checking out gentle dental care. Till then, happy scrolling!