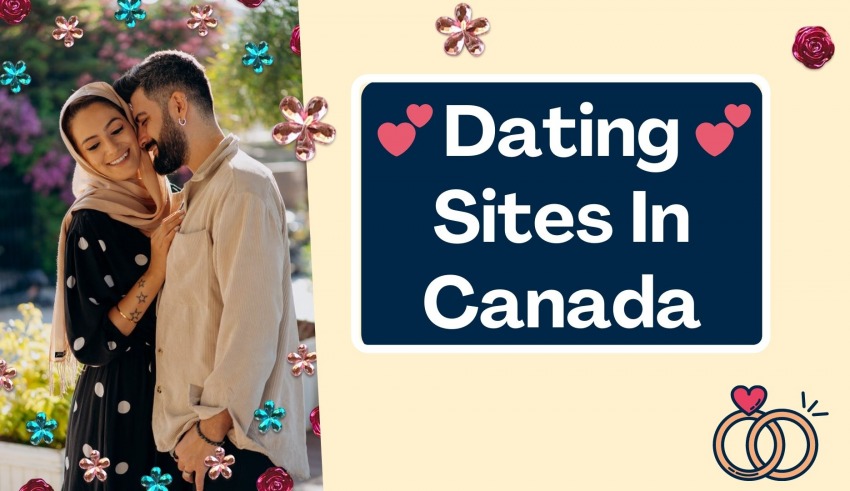 Dating – everyone deserves it but not everyone gets it. Today we will be focussing on the best dating sites in Canada.
Don't we all crave love? We deserve love not just now but always. Moreover, every relationship leaves its own experience with us. Something so innate, deep, and beautiful should be for everyone out there.
Dating websites across the globe tend to bring people together. However, the ones listed here have some of the best reviews on AppStore, PlayStore, various forum discussions, and other Trustpilot reviews.
Privacy and security are major concerns of people while using dating sites. Dating sites with better security and privacy features stand out for users. Moreover, people have different expectations when it comes to dating sites.
Some like dating sites to be simply converse-and-meet or video calling options, etc. While others may prefer filtering options, compatibility games, and more.
Without any further delay let's jump in find out the best dating sites in Canada:


This website is best for those who are working professionals. If you are looking for stimulating conversations, EliteSingles is the go-to platform for you. Moreover, gaining membership on this website depends on your educational qualification
Most members on EliteSingles are perfect for those having a higher educational qualification. And you know the best part about EliteSingles? This website is for those who need serious relationships. In a world filled with flings and pseudo-relationships, EliteSingles is a breath of fresh air.
According to the website, finding happiness that lasts long is the key to life. We completely agree with this notion. A compatible partner who genuinely fit your preferences and lifestyle is not only desirable but is also important.
EliteSingles can help you find the right partner for you because their success rate is quite high. Their constant efforts in fine-tuning the matchmaking algorithms are unparalleled. Moreover, if you are over the age of 50 and looking for the perfect partner, EliteSingles is the way ahead.
---


Are you looking for a stable relationship? Eharmony is your heaven then. Did you know that more than 400 people get married on this website every day? These figures speak for themselves. Eharmony has won many awards for gifting so many meaningful relationships to people.
Stable and meaningful relationships are so rare and hard to find. When it comes to dating, Eharmony specialises in community dating as well.
They have specifically divided segments for various communities like – Asian dating, Black dating, Christian dating, Senior citizens dating, free dating, Hispanic dating, lesbian dating, gay dating, and local dating.
Moreover, Eharmony is an expert in dating advice. That way it's not just a dating website anymore. Eharmony is more like your friend and guide. They have created a section called "Finding Yourself" which is meant for you. Unless you find yourself how do you expect to get the best relationship?
This website also gives you excellent advice for post-breakup life or post-divorce love.
---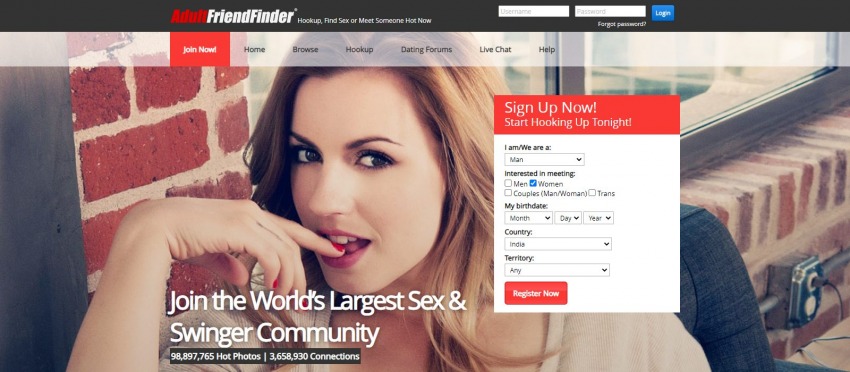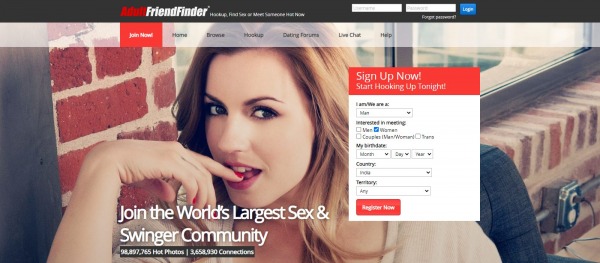 Enough of serious relationships, right? Well, here's AdultFriendFinder meant just for you. Are you looking for casual hookups? AdultFriendFinder is one of the dating sites in Canada for casual relationships and hookups.
This website is not meant for those who are looking for long term relationships. AdultFriendFinder provides you with two options only – one is for flirting and the other is for hooking up.
Online dating, community conversations, live feeds, video chatting are some of the best features of AFF or AdultFriendFinder.
As soon as you enter the website you realise that it's perfect for those who are looking for non-serious meetups. Casual flings are today's thing and youngsters love participating too! So why not?
AdultFriendFinder has taken online flings to a whole different level altogether. You can browse through a catalogue of men or women based on your orientation. Sign up for free and fling it anyway!
---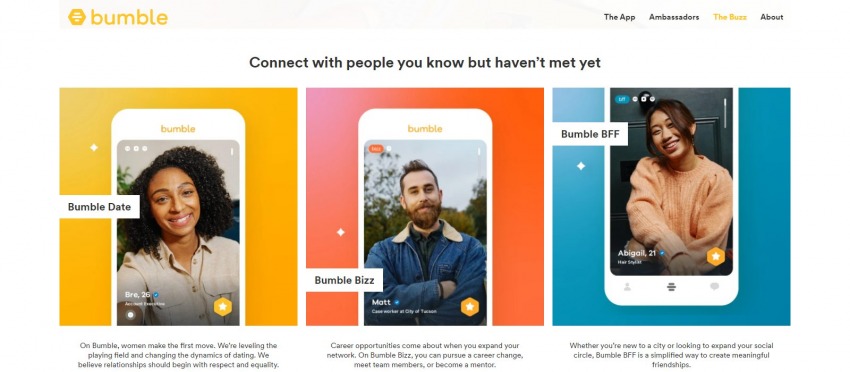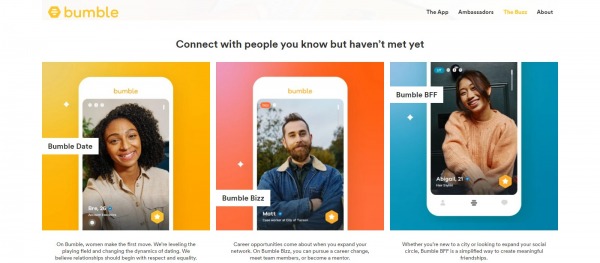 All you single ladies, put your hands up! Bumble is just perfect for so many single women out there. Women certainly enjoy the upper hand on Bumble. The features are made in such a way that they almost empower women to pick and choose what they want and what they do not want.
No man can communicate with you unless you initiate the chat yourself. Isn't that just wonderful for a dating site? Most women move out of dating websites or mobile phone applications because men keep popping up in their chatbox.
Immediate contact is what this website is after. You will get 24 hours to make contact, meet or hook up. If spontaneous flings or hookups is what you want, bumble is perfect for you.
Seamless syncing with other social media platforms are also available with bulletproof security to keep fake profiles away from you.
---


There is no age limit to freedom, expression, love, and respectful empathy in this world. SilverSingles is simply perfect when it comes to men or women above the age of 50. This website has been around for as long as 17 years and is a pioneer in matchmaking. They verify every one of their accounts.
This is why many over the age of 50 prefer SilverSingles. It's fast & effective, but it's more importantly verified and safe.
For the website's filter to work properly and find you the right partner, you need to fill out questionnaires. Once you answer these questions honestly, the algorithm will find the best possible connections to you.
And, ofcourse – all basic membership features comes completely free of cost.
---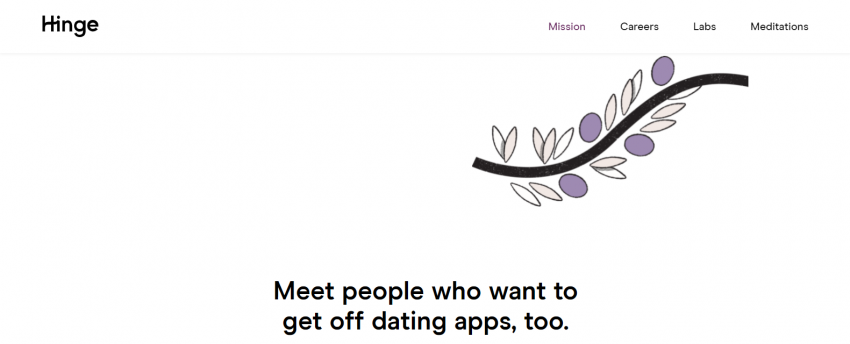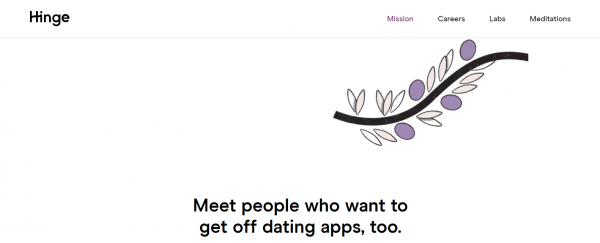 Hinge is probably one of the most innovative dating sites that there can be! Shortly after its relaunch in 2016, people serious about online dating has been talking about it.
We figured out that it's most likely because of their success rates. There are not many apps at hand where more than 75% of people go on a second date with people they meet online. Well, here you have Hinge, where people seem to connect well.
The matchmaking algorithms of Hinge is superfluid and flexible. The best part about their management is that they do not shy away from criticism.
Suppose you go on a date with someone you met from Hinge. You can come back and leave comments on the software. And you know what? The software automatically refines its search and algorithm based on your experiences.
Practically speaking, matchmaking on Hinge is evergrowing and is becoming better with every date.
---
Seeking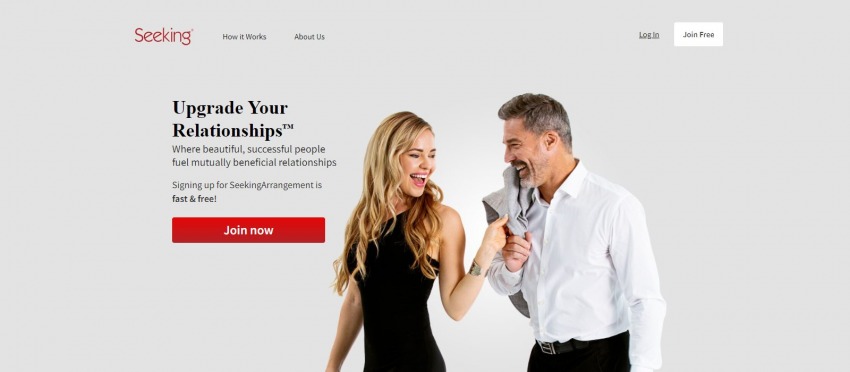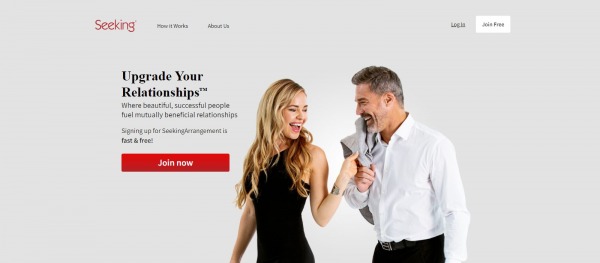 Do you prefer sugar daddies? Seeking is perfect for those who love being sugar daddies and sugar babies. If you like older and wealthier men, Seeking's platform is THE platform for you!
With over 10 million subscribers on display, the myths around sugar daddies just isn't a myth anymore. Every one of their members can specify their requirements before they connect through the site itself.
If you need an allowance from your sugar daddy or if you'd like to travel with one – specify everything before going on a date.
But let me break it out to you – there are more women here than men. That means that sugar babies need to compete with a hell of a lot of women before they get their perfect MAN.
Being the No.1 sugar daddy dating website it's been featured on international TV networks, newspapers, and magazines. Moreover, you can not log in unless you are a sugar daddy. Once you sign up you need to show your picture.
The AI used by this website is also pretty cool. If your email ID has a birth date that is different than the one you are using to enter, you will not be allowed in.
There's nothing more exciting than 'Mutually Beneficial Arrangements" and most literally so on this website.
---


If your parents prefer that you get yourself a Christian boy, then this is the right place for you. This website has the highest percentage of Christian users globally. This one-stop-shop website was created to cater for Christians to meet & "greet" other Christians.
ChristianMingle is based on reality and they believe in faith-based love because of their long term potential. In essence, this website encourages its users to get into fruitful and meaningfully long-term relationships.
If you are an atheist or fling kind of a person, this website may not be for you. You can choose either the free membership option or get yourself subscribed to it. Moreover, the subscription charges of this website are more or less inexpensive, only $30 a month.
Here's the best part though. This is the reason why ChristianMingle is one of the best dating sites in Canada. This offer stands for those who have selected and paid $30 per month for six months without finding their suitable partner.
So, if you do not find the right partner even after 6 months, the next 6 months is on the website. That means for the next 6 months you will not be charged a dime for your premium membership.
---


This is another community-based dating website meant for people who follow Judaism. For Jewish kids out there, JDate is perfect for many of you. Jewish people are usually a very closely held community.
Most Jewish born men and women prefer marrying someone with their community. And that's why JDate makes a lot more sense if you think about it.
Jdate's community-based interaction provides a unique opportunity to find not just a boy or a girl but maybe someone who can become your life partner. This means that this website does not believe in flings.
Believe it or not, this dating service was first launched back in 1997 and it is still running strong. Ever seen Jewish weddings around you? According to some credible estimates, around 50% of the Jewish wedlocks happen because of JDate.
This website is now accessible in over 100 countries and is available in 5 languages including Spanish, Hebrew, German, English and French.
---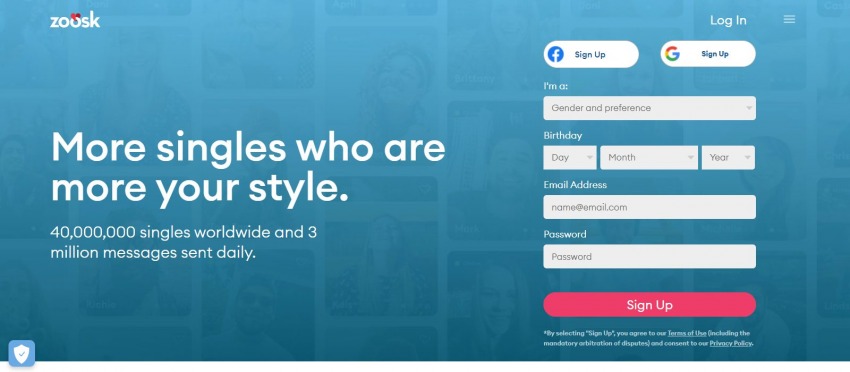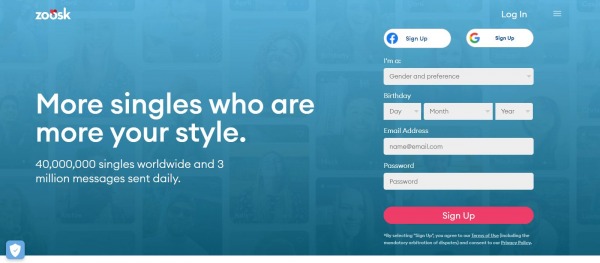 Zoosk is one of the largest dating websites to crawl globally. With over 40 million international subscribers, Zoosk is one of the better dating sites in Canada.
You can sign up for free and use it free of cost for a trial period. After the trial period, this site will cost you around $30 a month.
Zoosk is available in more than 80 countries and caters to a variety of people, ethnicity and communities. Every single day, Zoosk receives more than 3 million messages in 25 different languages. The vastness of the network in itself shows how successful their matchmaking techniques are.
Moreover, their "Behavioral Matchmaking Technology" helps singles find their perfect match across the globe.
---


This subreddit platform is ideal for Reddit users. R4R stands for "Redditor for Redditor".
Reddit R4R does not believe in matchmaking. They have this massive venue dedicated to personal ads. This is one of the best platforms for Reddit users to go ahead and find someone.
This site works more like any social media website or app. Your search criteria determine who will be shown to you. You can have friends, partners, long-term relationships or even a casual hookup. Everything depends on you.
Reddit has kept this site very open-ended in terms of its usage. But so far as NSFW posts are concerned you have got to label posts. You cannot break rules as to conduct, age, legality and privacy on this website.
---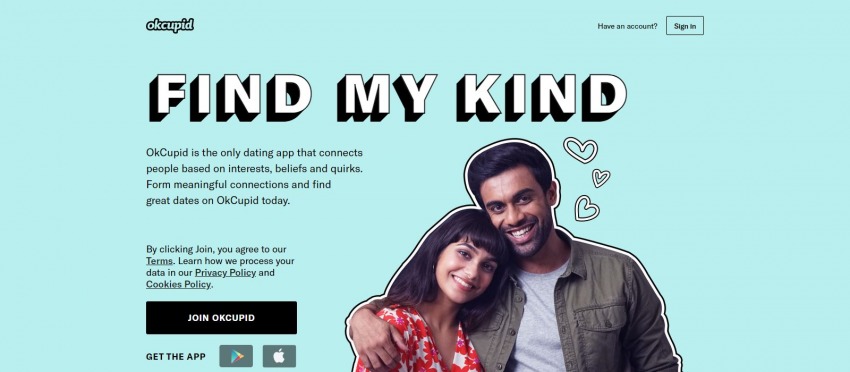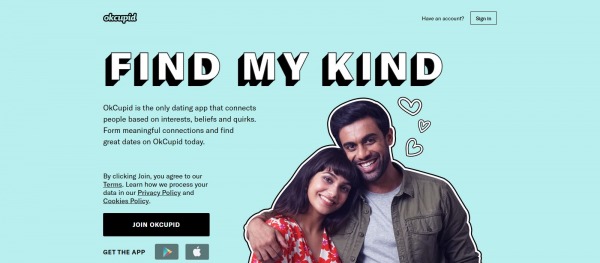 OkCupid is one of the most popular dating sites in Canada. It is the new-generation dating website where people can find their partner based on quirks, beliefs and interests. After all, we stay with a person based on these criteria.
Find your life's most fun dates and form the best of connections on OkCupid. They ask you questions about things you care about to get a better idea. Obviously, before connecting with someone you should know about their interests. Your compatibility with the other person depends on these interests.
OkCupid makes over 91 million connections every year and converts them into more than 50 thousand dates per week. According to the website, The New York Times mentions OkCupid more than any other service in their wedding section.
From 2004 to 2023, Ok Cupid is growing and so is their hunger for providing true connections back to people.
---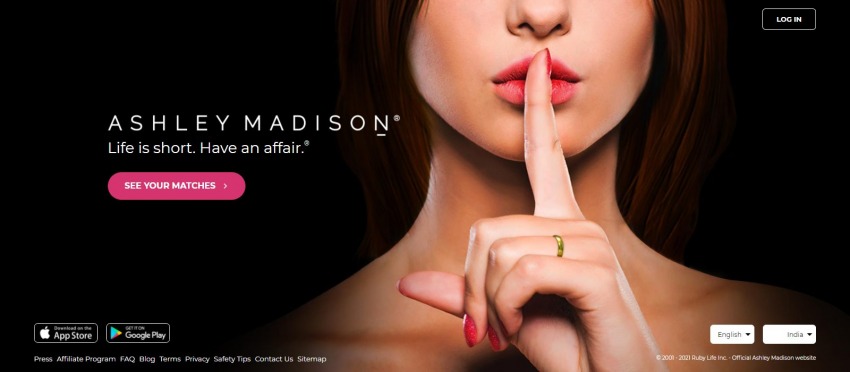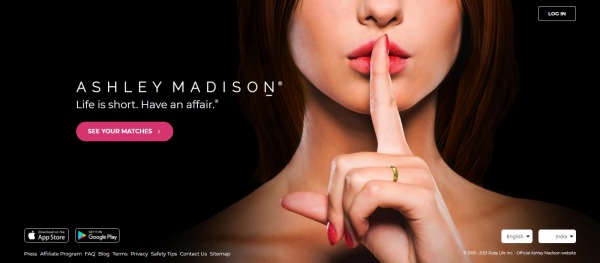 Are you looking for some fun outside of your wedlock? Well, not to worry! Ashley Madison is here to help you do exactly that.
It's a one-stop-shop for married individuals looking for private and confidential affairs. Moreover, Ashley Madison ensures that your private affairs remain private. This is why they never connect other social media accounts with this one.
Don't be afraid of getting or caught or something. This app is just perfect for you because it's completely anonymous. They openly claim to be better than Tinder on accounts of privacy. Moreover, their free-spirited web interface speaks volumes about their privacy settings.
Join a pool of 50 million+ user base of Ashley Madison and live your deepest desires!
---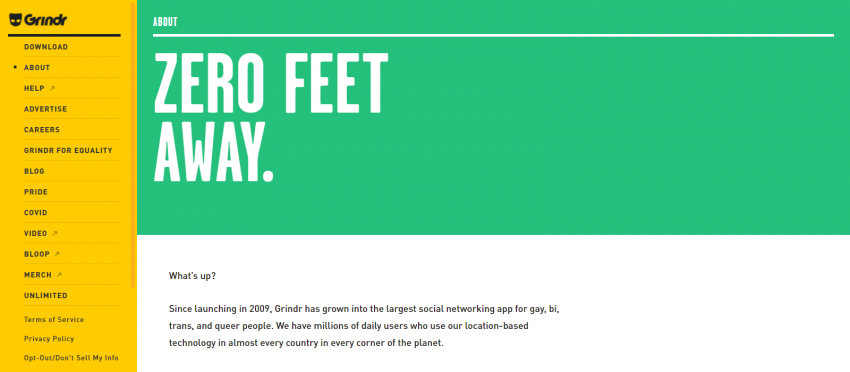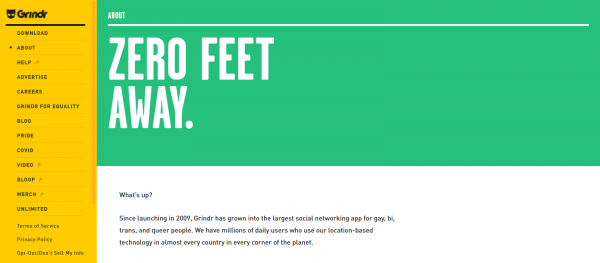 You cannot possibly go through a list of dating sites in Canada without talking about Grindr. It's one of the best sites so far as the LGBTQ community is concerned. Its exclusivity for Gay, Bi, Queer and Transgenders makes it so successful.
You can either work with the app free of cost or take your search for queer-friendly meets to the next level by upgrading your profile to Grindr Xtra.
If you wish to be discreet about using this app, you can certainly change the app icon to make it look like some other app. Grindr is so privacy-conscious that it provides you with 6 different ways of hiding the fact that you are on this app.
Moreover, Grindr shows you up to 600 people before they ask you for an upgrade.
---

This dating service is based in Canada and is meant for grown-up relationships. Every day approximately 3 million users on POF logs in and uses the platform. Being one of the better dating sites in Canada, POF has multiple ways for you to connect over their platform.
POF allows you to Livestream yourself so that you can enjoy all the attention you so deserve! With thousands of active users of POF, you are bound to get the one you need.
---
Also check: Best Dating Sites in India
---
Conclusion
Nobody is perfect without a partner. That's what these dating sites in Canada are all about. It's about how well you get to express yourselves. Hope you get someone who shares your bad and the good side equally well.
No matter what you are looking for – long relationships or quick flings, these websites are perfect for you.
Let us know about your experiences on dating websites. See you next time, and until then, adios amigo!