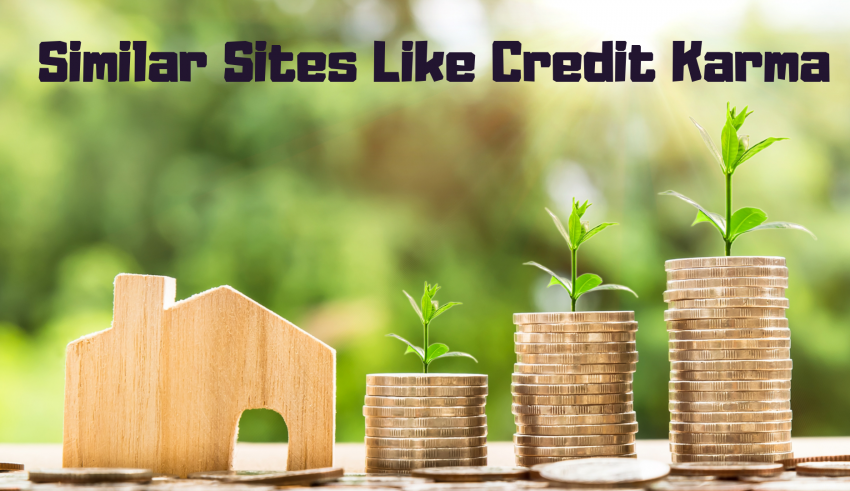 Credit Karma is a free online service which provides its customers with credit score. The credit score that the customers get from Credit Karma is calculated using information from two of the three major credit bureaus viz.
Equifax and TransUnion. They also tabulate the data using VantageScore which can be helpful to the customers. They also provide their customers with a way to e-file their taxes for free.
Here are a few sites which are similar to Credit Karma.
Discover provides credit scores to its users for free. The site is owned and run by Discover which is a cred card and banking company. However, this does not mean that you need to be a customer of the company to sign up. It is free to register to the site. It is one of the few sites which have access to data from Experian and thus can provide the users with FICO score. But still, since there are various scores offered by FICO there might be some disparity in scores when you get your FICO score from a potential creditor.
This does not mean that the score you get at Discover is of no use as it gives a pretty good estimation of your credit score from the knowledge and educational point of view. Every time there's an activity in your Experian credit report you get an alert on Discover. They also warn you if your Social Security number is being used on the dark web.
---
Credit Sesame is an online platform where you can manage your credit and loans. It is a free tool which you can use to monitor your credit score and reach the financial goal you have set. Once you sign-up for free you get lots of good services to let you keep a tab on your finances, credits and loans. For a free account, they pull vantage scores from TransUnion but if you decide to opt for the paid account you can get scores from Experian and Equifax.
They also provide other services like id theft protection, credit monitoring, credit report analysis, etc. They update your free credit score monthly and provide an analysis of the report. They boast of being able to help millions of customers.
---
WalletHub
WalletHub is one of the popular names when it comes to websites where one can check their credit score for free. The thing that made the website popular is that it provides daily updates on credits. This facility is not provided by other sites for free as they offer bi-monthly, monthly or yearly updates. They get their vantage score from TransUnion.
Users can get this service for free and does not need to have a credit card. They do provide you with credit reports and run an algorithm to determine the best way for you to improve your score.
---
Quizzle is another site where you can check your credit score for free. Their earlier data source used to be Experian but recently they have partnered with Equifax for the credit data. Quizzle is able to provide a full credit report complete with an analysis of the information every six months, unlike other sites which can only provide a partial credit report.
It also gives you targeted ads for financial products which will best suit your financial situation. They also have ties with big loan companies and can help their customers in that department too.
---
Credit.com
Credit.com is another place you can go if you want to take a look at your credit score for free. The site is free and draws relevant data from Experian calculates the score which is then tabulated using VantageScore. They do have paid plans which can help you get more detailed information about your credit score and will contain reports from Equifax and TransUnion.
The credit score is updated every two weeks. The site is free to use but if you want to get an idea about their paid plan you can sign up for a 7-day trial for $1.
---
Chase is a free website which provides its customers with Credit Journey services. It calculates your Vantage score based on data drawn from TransUnion. The site is free to use and provides weekly updates on your credit score.
Like Credit Karma, Chase provides its customers with a credit simulator which informs them about who certain financial decisions might affect their score. They keep the users informed via email alerts and also provide them with a basic credit history tracker.
---
NerWallet provides an online tool as well as a mobile app which makes it convenient for anyone looking for an easy way to get an idea about their credit score for free.
The site/app allows its customers to view their VantageScore 3.0 which as you know is generated using information from all the three major credit bureau. This score is updated every 7 days. You don't need to own a credit card to use the services of NerdWallet.
---
Though Identity Guard is free for only the first month of its use I still decided to include this in the list as it can provide very detailed information about credit score in that free trial period. You do need to sign up using a credit card and remember to cancel the subscription after a month so that you are not charged.
They provide credit scores from all the three major credit bureaus and also provides a detailed credit report mentioning the factors which might be affecting your score. The customer service is free 24×7 and they also provide $1 million identity theft insurance.
---
Like NerdWallet Lendingtree provides its customers with VantageScore 3.0. This means that the customers will get combined information about their score from all the three major credit bureaus. The services of LendingTree are free to use and you don't need a credit card to sign up for their services.
If you have a mortgage LendingTree us able to fetch the information about the potential interest rates and can also advise on refinancing so that the customers can save more.
---