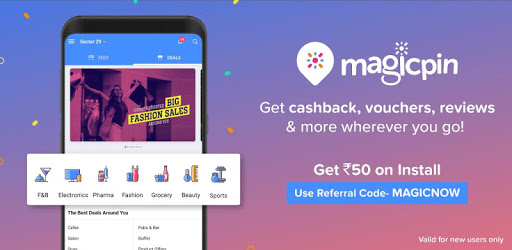 Ever since India went 'Cash-less' or might I say 'Digital', the entire outlook of payments changed drastically. Smartphones have made our lives easier and more comfortable with the introduction of e-commerce, e-wallets and probably everything starting with 'e'.
Nowadays, it's a bit harder to carry cash around keeping in mind the urgency of reaching to their jobs, school, colleges and etc. People have slowly started moving on towards digital payments. There are tons of options available ever since e-wallets were introduced.
Each and every one of us is trying to earn or save money by this means or the other. Among the ample amount of options out in the open, today we will be focusing on some of the best cashback apps and websites which are trustworthy and followed by thousands of people.
Keep in mind the list below is not in a chronological order so you can download any of these since we've choose it personally.
Here are the list of 10 Best Cashback Websites in India: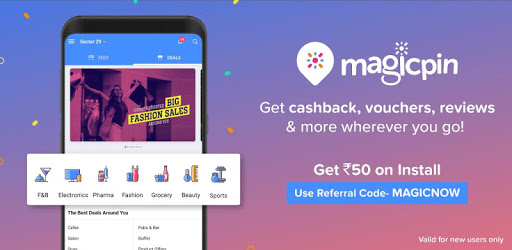 Click Here To Download For Android
MagicPin is mostly known for its points which can be withdrawn for vouchers and stuff. The app has been voted as the best cashback app for 2018. You can find deals on food, clothes, various types of vouchers, discounts on travel and etc. The app gives a lot to choose from hence it's a good option to go for.
The app UI is basic and very easy to understand for people of any age. You can receive MagicPin points which can give you cashback upto 100%. However, you have to do one thing. Share a selfie of yourself holding the bill from the store you just bought the product and you are eligible to receive the cashback.
The MagicPin points are very useful especially if you are looking to recharge your phone, book some tickets to roam around or even pay household bills. It has offers available for almost everything including, hotels, salons, restaurants, stores, malls and etc.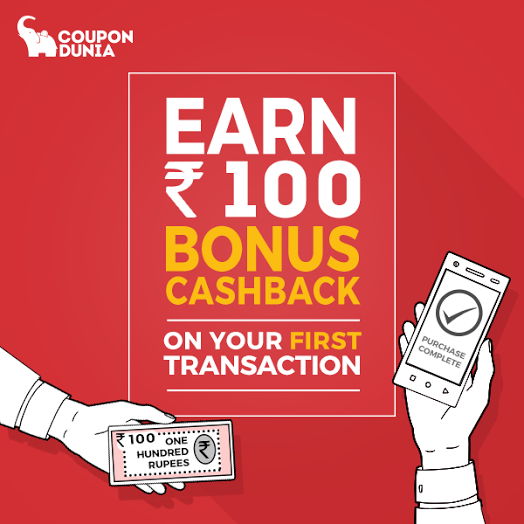 Click Here To Download For Android
The name itself suggests what the app is ready to provide you with. CouponDunia is one of the biggest websites dealing coupons and has a whopping traffic of over 9 million active users. The app is somewhat similar to the aforementioned, MagicPin. However, CouponDunia provides some more benefits which is one of the reasons why its on our list today.
The app is very useful to search for great deals on food, travel, fashion and etc. If you use CouponDunia at your nearest stores or in the above mentioned way, you are eligible to receive an assured amount of cashback. You decide what to do with the money that you receive.
You can use it to recharge your phone, or you can even transfer it into your wallet. Or, you can turn it into coupons, offers or avail various discounts at some places. There are tons of e-commerce stores available on the app including Flipkart, Amazon and etc. The app also provides a referral bonus that you'll receive if you successfully invite someone to use the services of CouponDunia
3. LafaLafa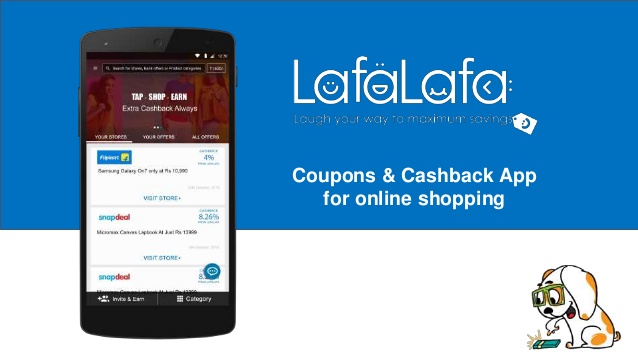 Even though the naming of the app is kind of weird, it is one of the most useful of them all. The app works with over 500 brands and masters in shopping, food, health care, travel, electronics, music, books and etc.
Some of the big names include Koovs, Flipkart, Paytm, Free charge, Faasos and etc. The app is very well maintained with enhanced search to help you figure out what you need across lakhs of products and categorized in a way that you get the most benefited one.
It also has debit/credit card payment option so you can get good deals directly from your bank. Also, it provides with great cash backs and coupon deals upon each purchase you make through Lafalafa.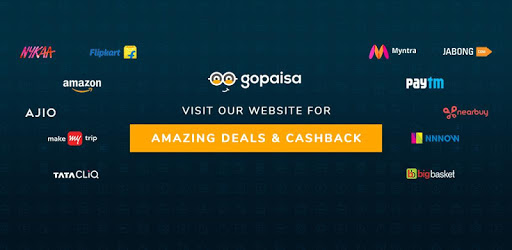 Click Here To Download For Android
GoPaisa is yet another cashback app which provides more than what it describes. The app categories in fashion, cab offers, hotels, baby products, bus tickets, travel tickets, electronics, food, clothing and more stuff. Some of the e-commerce companies have also tied hands with the app in order to provide its customers with the desired cashbacks.
One of the main highlight of thr GoPaisa app is that it delivers your cashback money to your doorstep. Yes, it's true, they bring the cash to your house or you can even redeem it by a bank cheque, online transfer. Or, you can choose to recharge your smartphone, TV or WiFi online. There are tons of coupons, deals and offers that you can find on the app.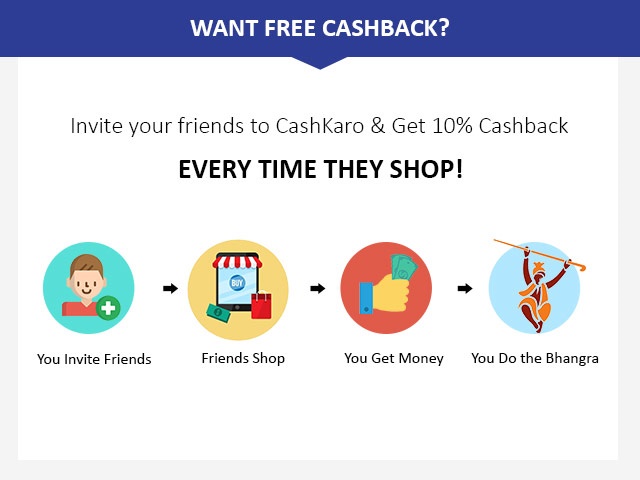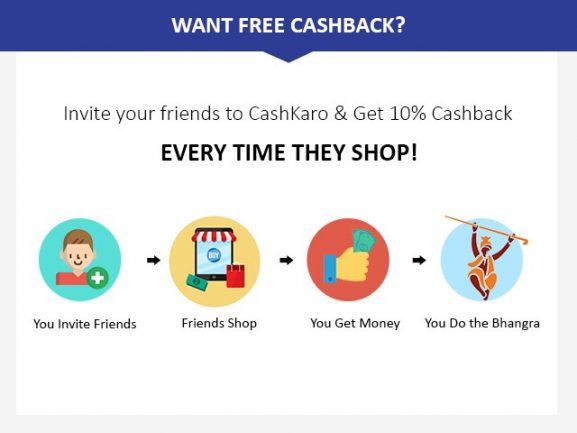 Click Here To Download For Android
One of the aspects of this app that separates it from other cashback sites and apps is that it trades in automotive accessories, sports and Industrial supplies as well as pet supplies.
This has proved to be one of the most important highlight of the app which plays as a deciding factor for some. CashKaro also partners up with  Amazon, Jabong, Myntra, Flipkart and more than 500 other brands.
The app provides decent cash backs and coupons and also provides instant discounts on more than hundred restaurants and hotels across Mumbai and Delhi. To request your cashback, you need to have at least Rs. 250 in order to request the transfer of funds directly to your bank account without any additional charges or tax deductions. If you wish to redeem the money earned as gift vouchers, there is an option for that too.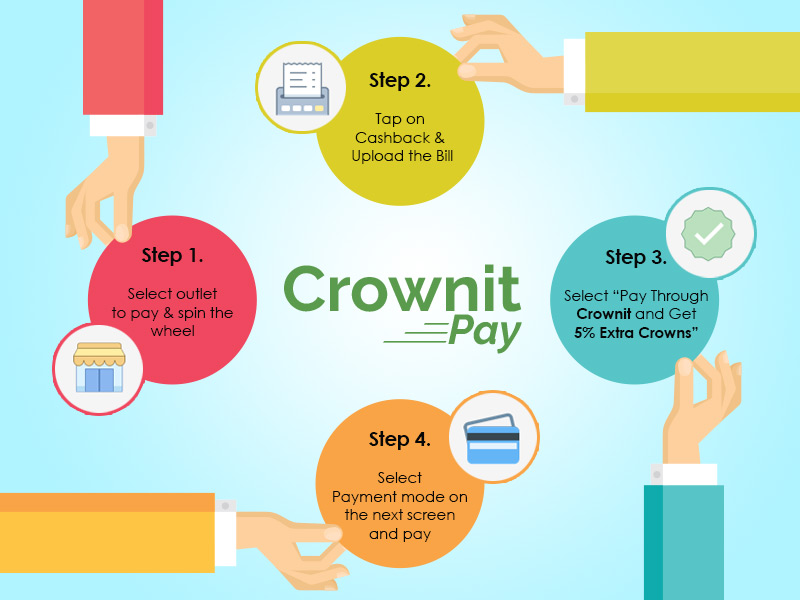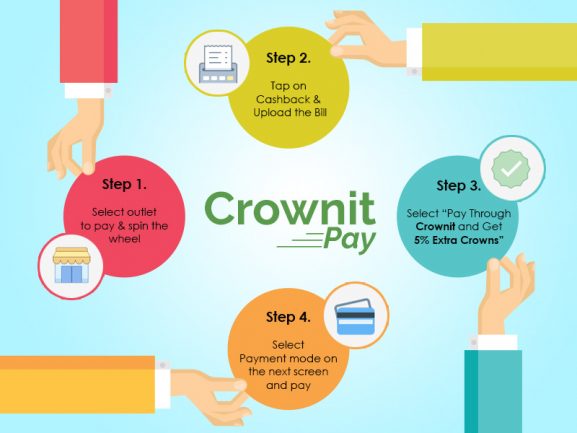 Click Here To Download For Android
Crown it is yet another app in this list which stands out amongst all others. Mainly for the reason that it is targeted towards the foodies. If you are someone who goes out a lot just for eating with your friends or sometimes even solo, this the app for you.
It basically works in a way that, whenever you go out to eat, search for the place in the app. After you've enjoyed your luscious meal just click a picture of the bill and upload it on the app.
After the executives have approved the bill you are eligible to get upto 50% cashback. After you've received the cashback, you can just spend the points by redeeming it while shopping later on.
7. Encash it
Encash it is one of the most growing app in the community as of now. If you are someone who is addicted to shopping and just cannot let go of any sale, then this is the app for you.
The app categories in recharge, food coupons, electronics. It majors in fashion as we mentioned earlier. It is associated with over 200 brands including Flipkart, Myntra, Snapdeal, Paytm and etc.
The app provides cash back along with some great discounts at selected outlets. If you use the app to make a purchase you'll be eligible to get amazing discounts along with upto 20% cashback on major stores.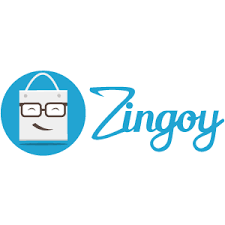 Click Here To Download For Android
Zingoy is yet another app which makes it to our list with the ability of providing its customers cash backs and amazing deals on various products. The app is associated with various brands out there including Paytm, Flipkart, Jabong, Myntra and etc.
The app let's you earn real money along with so many amazing deals. You can use the money earned to recharge your phone,gadgets,electronic devices, food, grocery, baby products and tons of other stuffs.
The next time you decide on getting any one of the above mentioned, make sure you make the purchase from Zingoy in order to enjoy deals, offers, cashback and especially vouchers which are very useful. It also has a referral program wherein you can invite someone to join the app and get paid.
So these were some of the apps we found very useful if you are someone who is trying to save up for a new smartphone, or just trying to balance your account. All the aforementioned apps are available on Android whereas some are available on iOS too.