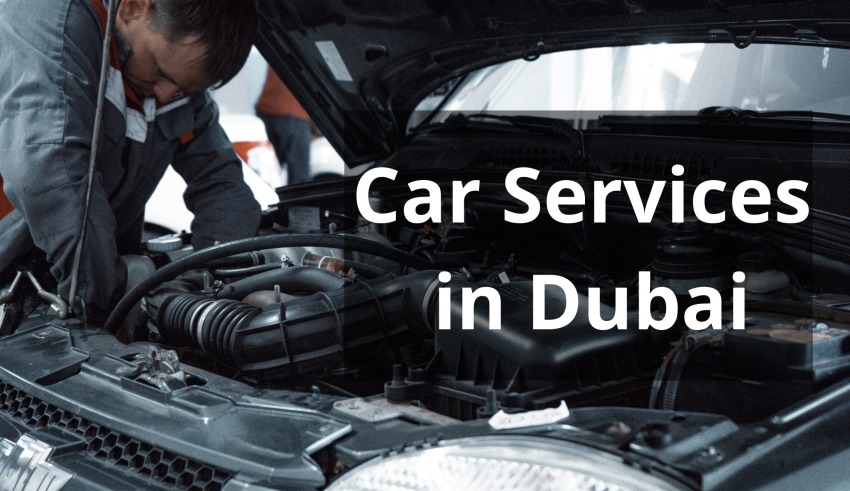 Buying cars is easy but maintaining such is very difficult. You need to get regular servicing of your cars to give them a long life. Every one of us wants the best quality and guaranteed services for our cars which will refrain our cars from frequent break-downs. In this digital era, getting good car maintenance service centers is quite rare that will treat our cars like their own. Getting good car service in Dubai or any other place at an affordable price range is very difficult.
If the center provides the services at an affordable price band, then the quality gets compromised. Again if the high quality is maintained then it jumps out of the budget. It is quite a task to get a one-stop car servicing center for all your car-related problems.
Considering such issues, after much research we tried to shortlist the 10 best car service centers in Dubai in this article that will master all the necessary features and will have the teams of the best professional technicians.
List of Top 10 Best Car Service Centers in Dubai.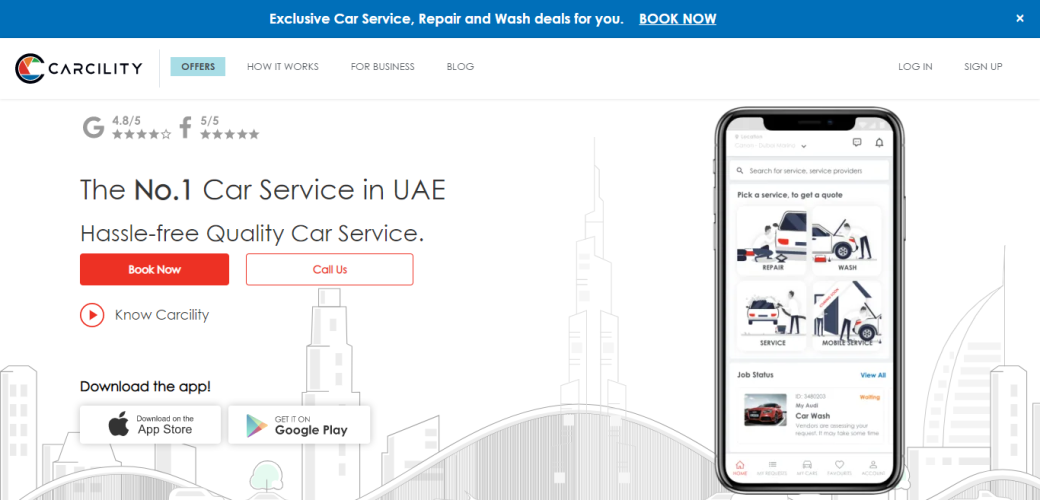 Carcility is a popular center for car services in Dubai-UAE. They believe in providing a hassle-free service to their customers at an affordable price. It is a one-stop destination where you can take your car for servicing, immediate repairing, or any parts recovery, and for car wash too. Carcility provides you the opportunity to select your car service hours by booking a prior appointment online.
Carcility guarantees you peace of mind by providing high-quality car repair and maintenance services. Satisfied users have reported that unlike other car recovery service centers in Dubai, Carcility charges no extra and hidden cost in their bill and keeps it transparent for their customers' better understanding.
Carcility maintains its blog where you will find all the latest updates and news regarding the motor and automotive world along with much other information about cars and their maintenance. In this car service center of Dubai, you will get all the necessary car-related services whether it is the normal and annual car maintenance services, steam wash, paint treatment, various detailing of your car, total wash, heating, and cooling services, or others.
---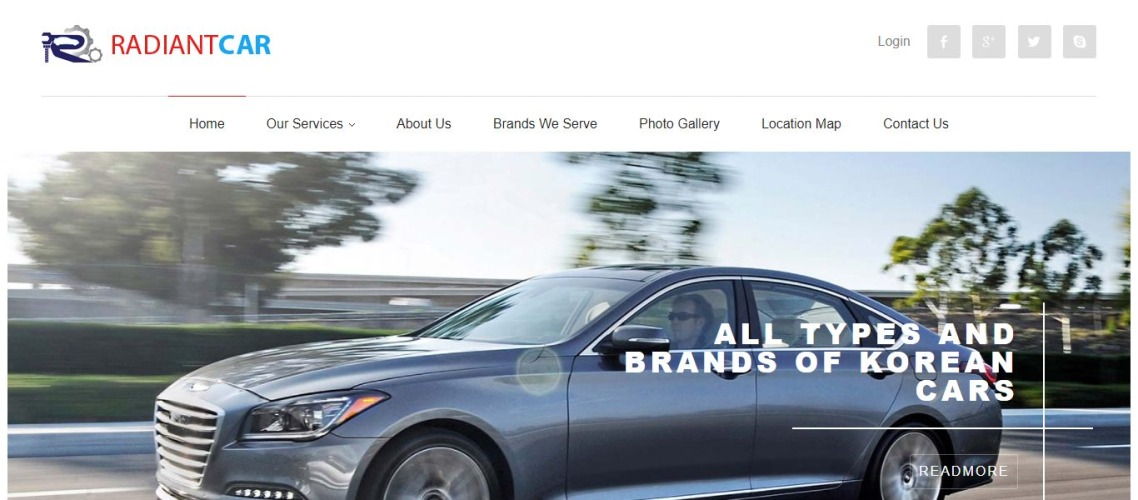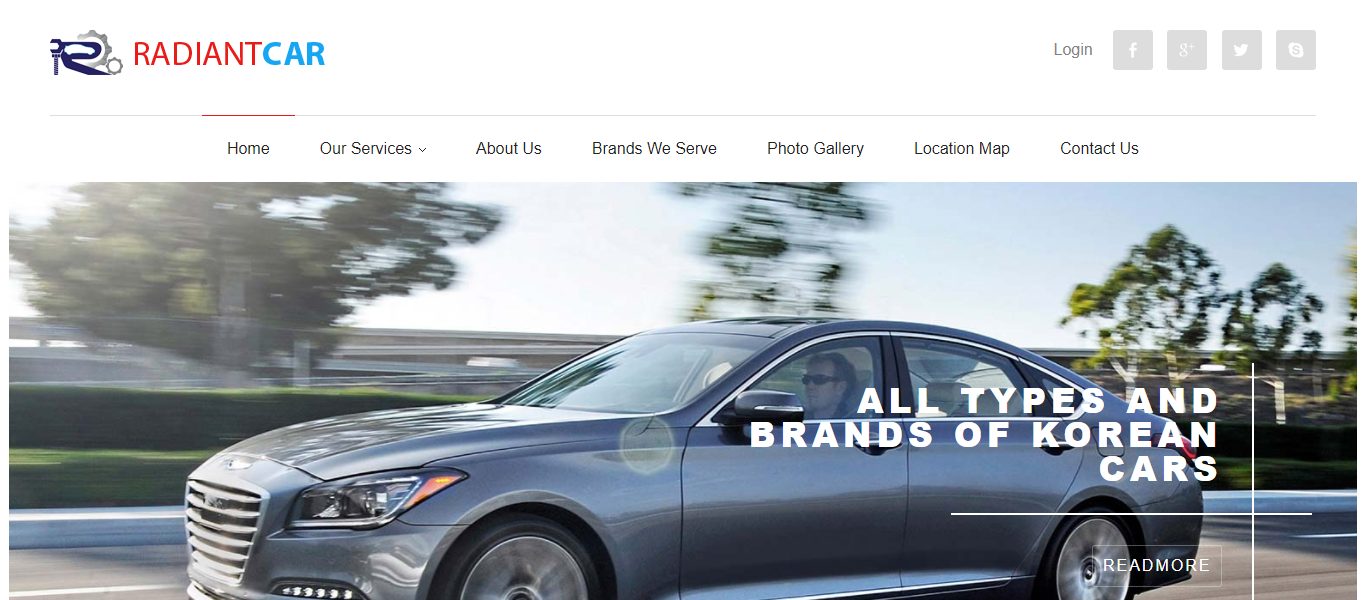 Another good center for car recovery service in Dubai is the Radiant Car Centre. Established in 1998 Radiant Car has been providing specialized repair and maintenance services to all their customers to date with utmost loyalty. All over Dubai, Radiant Car is well-known for its best professional behavior and qualified and experienced technicians who use specialized equipment for your car's service.
Since 1998 Radiant Car has tried to provide efficient and reliable service to their customers at the best available market price. Most of the customers have reviewed that Radiant Car is very reliable when it comes to the recovery service as they are always ready to send you the recovery truck no matter wherever you are stuck in the whole of Dubai and does not include any opportunity cost for the same.
They provide all kinds of services whether it is related to repair and maintenance, transmission repair, electric and diagnosis services, air conditioning services, providing any necessary spare parts for your car and also denting and painting services. Radiant Car regularly updates their services and you can get aware of all the details about these mentioned services from their website even before reaching the center.
---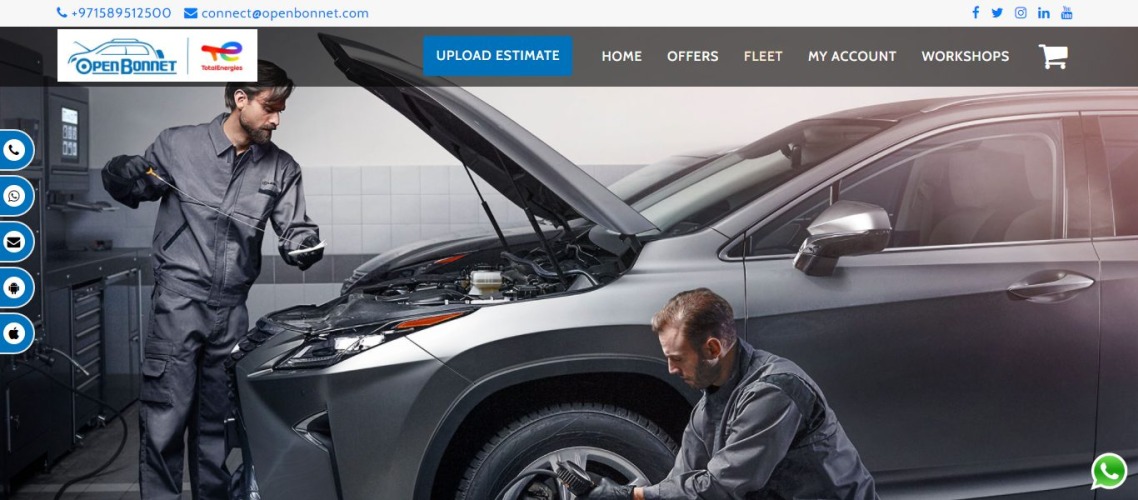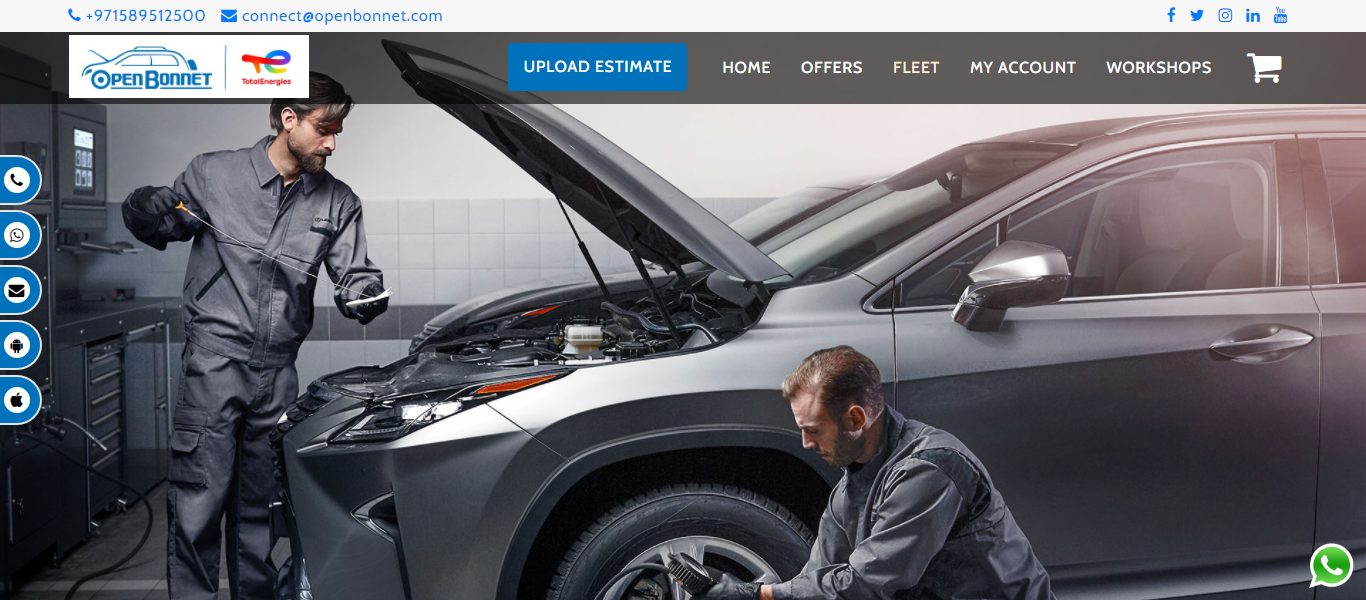 When it comes to the car service and their ancillary service in Dubai, Open Bonnet is not very far behind the others. You will get all kinds of repair services, battery support services, car inspection wash, and air conditioning services from this center. Open Bonnet also provides good quality tires and also necessary accessories that are required for your car. Open Bonnet is technically a one-stop shop for all car-related services.
It has been providing repair and garage services for more than 70 years now and has gained the loyalty of thousands of people who believe that it is one such place where they can get guaranteed car services at the best available prices. It has one of the biggest garage network links in the UAE and also provides many eye-catching offers to its customers during time intervals.
Open Bonnet has a high-functioning 24/7 helpline system and a popular blog where you can get all the updated and interesting worldwide information regarding cars and related services. Open Bonnet is well known for its pre-purchase inspection, at-home services, and fleet servicing solution that easily connects you with your drivers, employees, and the other related stuff. People find this system very reliable and simple in Open Bonnet compared to the other car service centers in Dubai.
---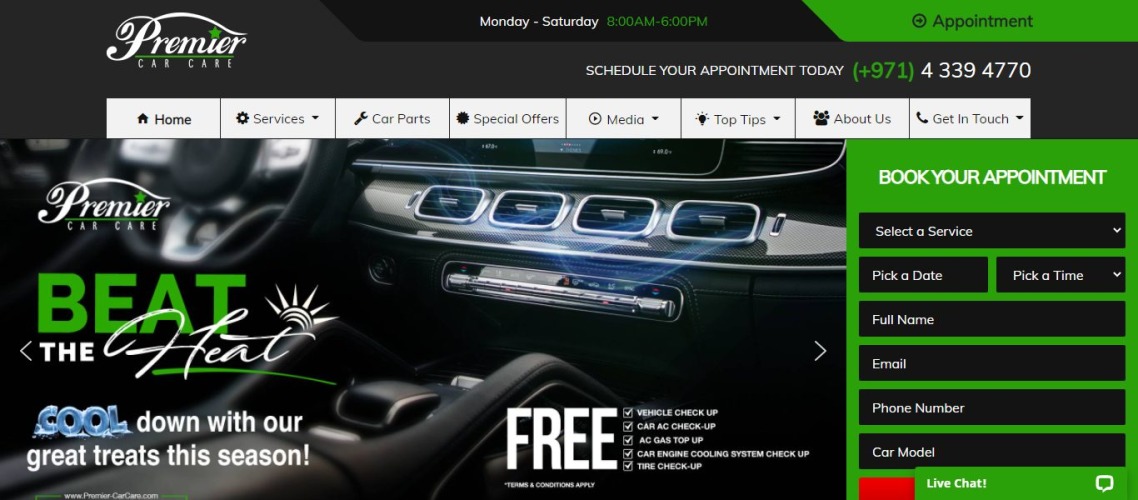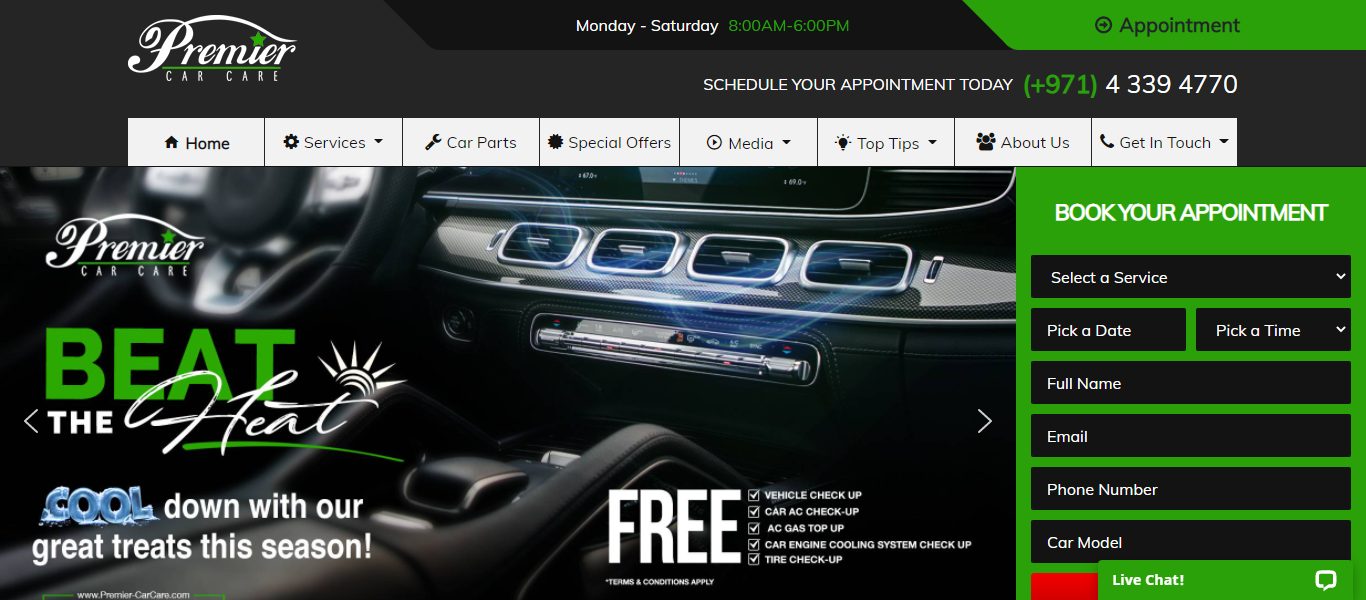 If you are worried about improving the performance of your car or styling your car, then Premier Car Care can become your next stop. They provide very high quality and performance improving care services to the residents of Dubai. For Premier Car Care, you are their priority and thus they always try to come up with different offers and improved services to take care of all your car-related problems. Most of the customers highly prefer budget-friendly and accurate estimate service which generally does not go wrong during the actual action.
You can also book your service hours appointment online so that you can invest your precious time in something more productive. Apart from the repair, maintenance, and air conditioning services, Premier Car Care also deals with different denting and window tinting services and provides various environmental-friendly packages utilizing which you can style and update your car quickly and reliably. Premier Car Care also has a live chat section where you can get the solution to all your problems 24/7.
---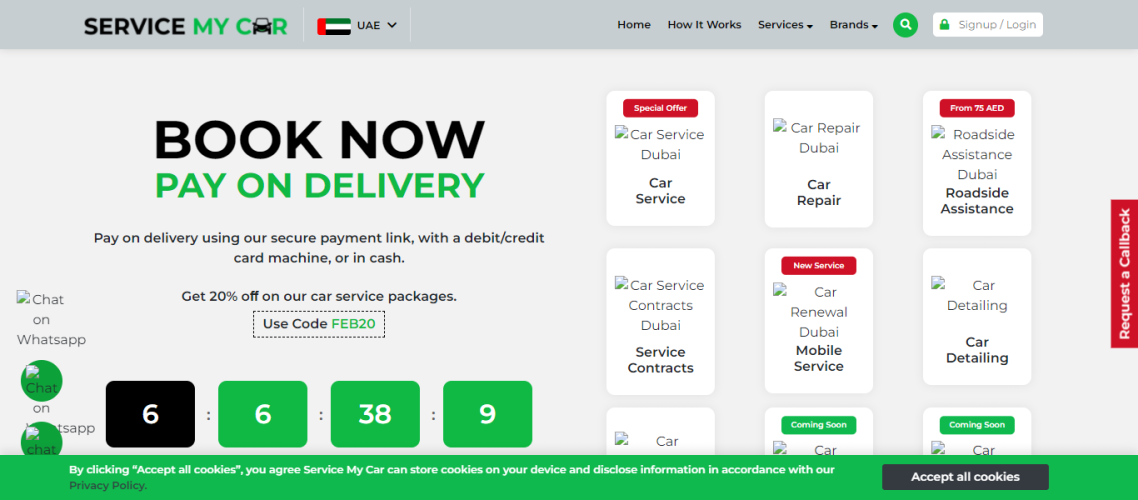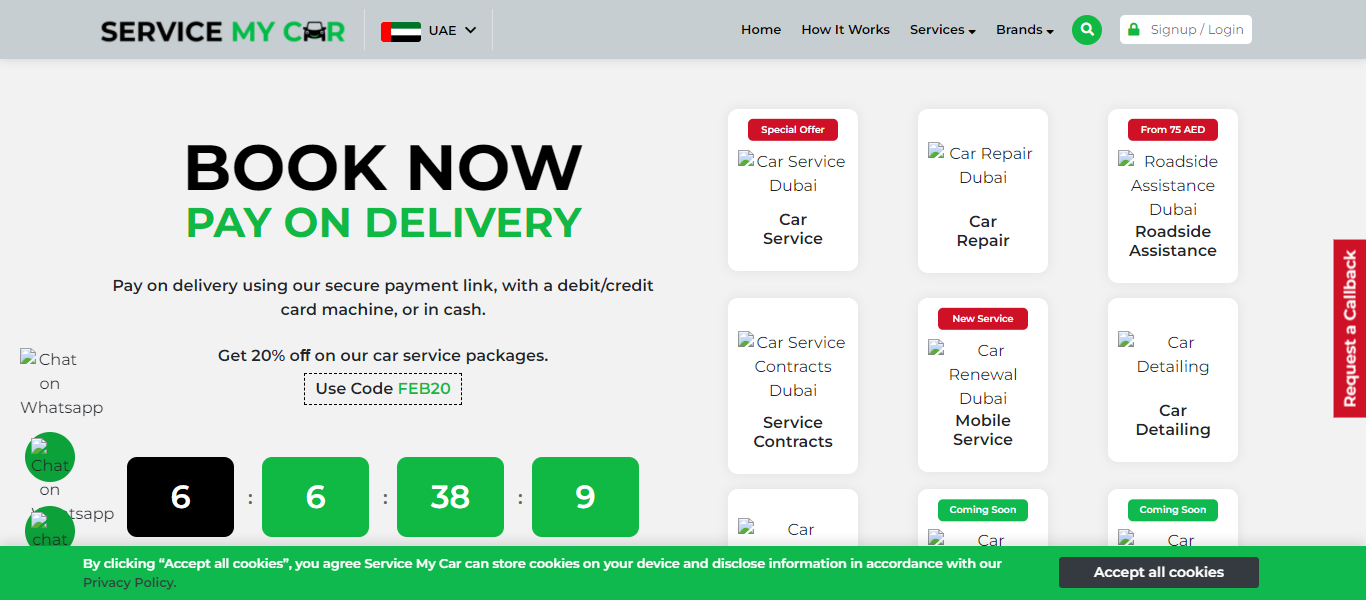 The next best center for car service in Dubai can be the Service My Car center. The company was established in the year 2019 and has been providing 24/7 authenticated services to its loyal customers since then. If you need annual maintenance, repair, design, or any other ancillary services for your car, you just need to contact Service My Car Center and they will collect your car from your place, provide necessary services, and will again deliver your car to your doorstep. They provide different kinds of offers on all your services at every time interval.
You can also get at least 40 to 50% off on the list rate of the service. You can get a complete health check-up of your car along with the free oil filter and the fluids top-up services within a very reasonable price band. Service My Car is highly popular for its high-quality car scanning, car recovery, car sanitization, car detailing, and pre-purchase inspection services. Along with such quality services, the company also provides 12 months service warranty to their customers and also good quality necessary car accessories. Furthermore, you can also download the application on your smartphone and place an order to get their services anytime and anywhere.
---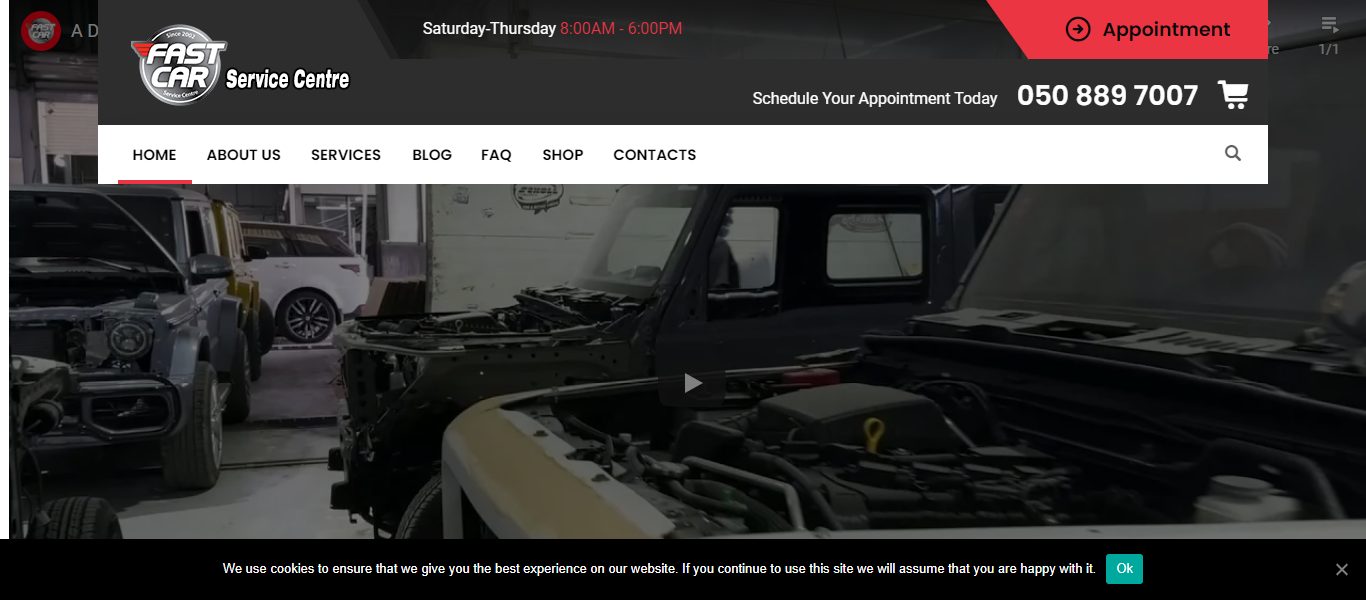 When it comes to loyalty and repair and maintenance of the car body parts, you can always include Fast Car Service Center in your list of car recovery service centers in Dubai. This service center is very efficient in fulfilling the expectations of its customers and provides the best car accessories in Dubai.
The fast car service center is quite popular for its exceptional detailing, mechanic, painting, and fiber services. The center provides more than 30 common repair services and excellent car brake continuity services. They believe in providing routine maintenance to your cars for your car to avoid frequent breakdowns shortly. Moreover, they also ensure a 100% guarantee for all their services along with various other discounted offers for many introduced maintenance packages.
They have a variety of repair services such as full system repair, exhaust system repair, wheel alignment, transmission repair services, auto repair services, computer diagnostic testing, and also engine cooling services. Unlike other car service centers in Dubai, Fast Car Service Center includes almost all the repair services in a single package which can save your cost to a certain extent.
---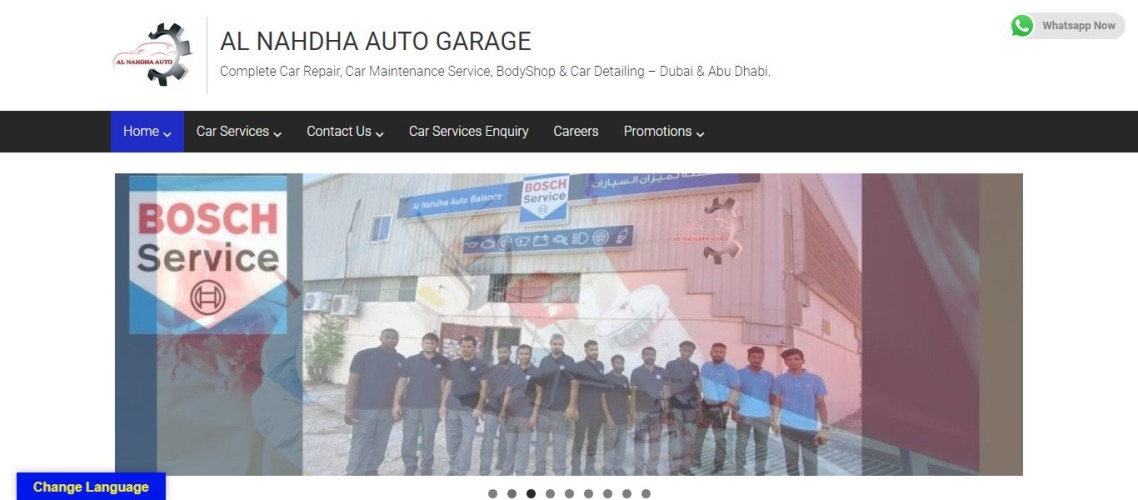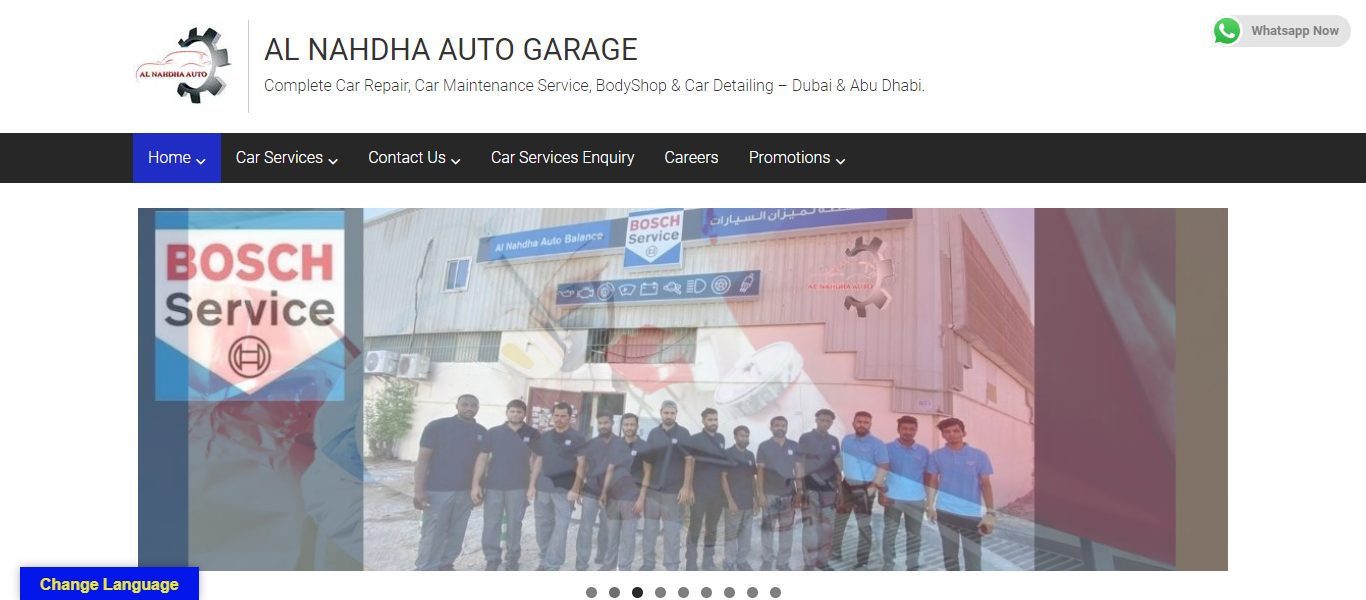 If you were looking for some quick car recovery service in Dubai, you can refer to AL Nahdha Auto Garage for the same. The USP of the center is its fastest service-providing system without compromising its quality. Since its establishment, the company has never disappointed its customers and has been gaining their trust by providing quick services with surety.
AL Nahdha Auto Garage majorly provides Car AC repair services, wheel alignment services, car tire repair services, electrical services, alternator repair, fuel injector cleaning services, car denting services, various polishing services, and many others. If you are looking for a good but budget-friendly car repairing and service center in Dubai, you can always reach up to the doors of AL Nahdha Auto Garage.
---
Auto Trust Multi-brand Car Service Center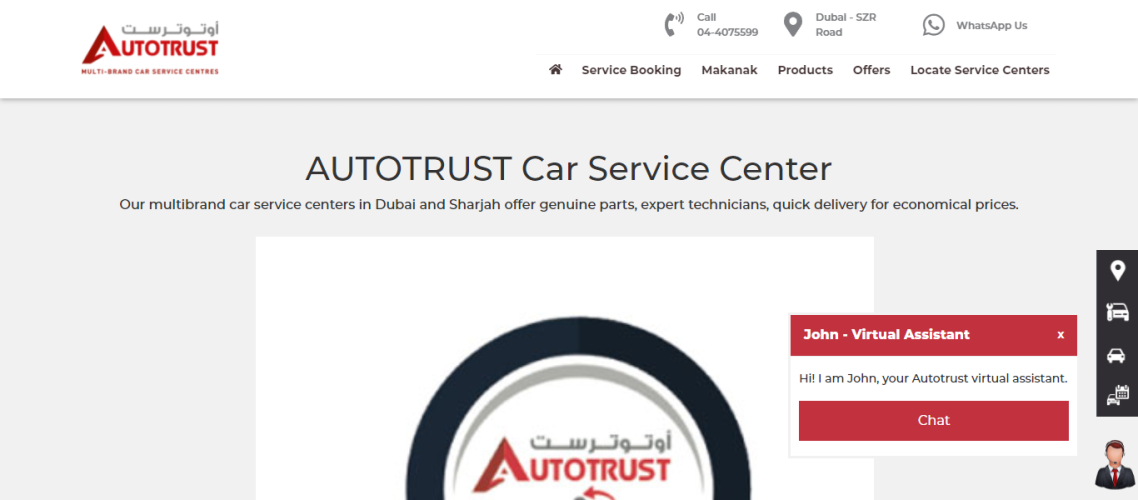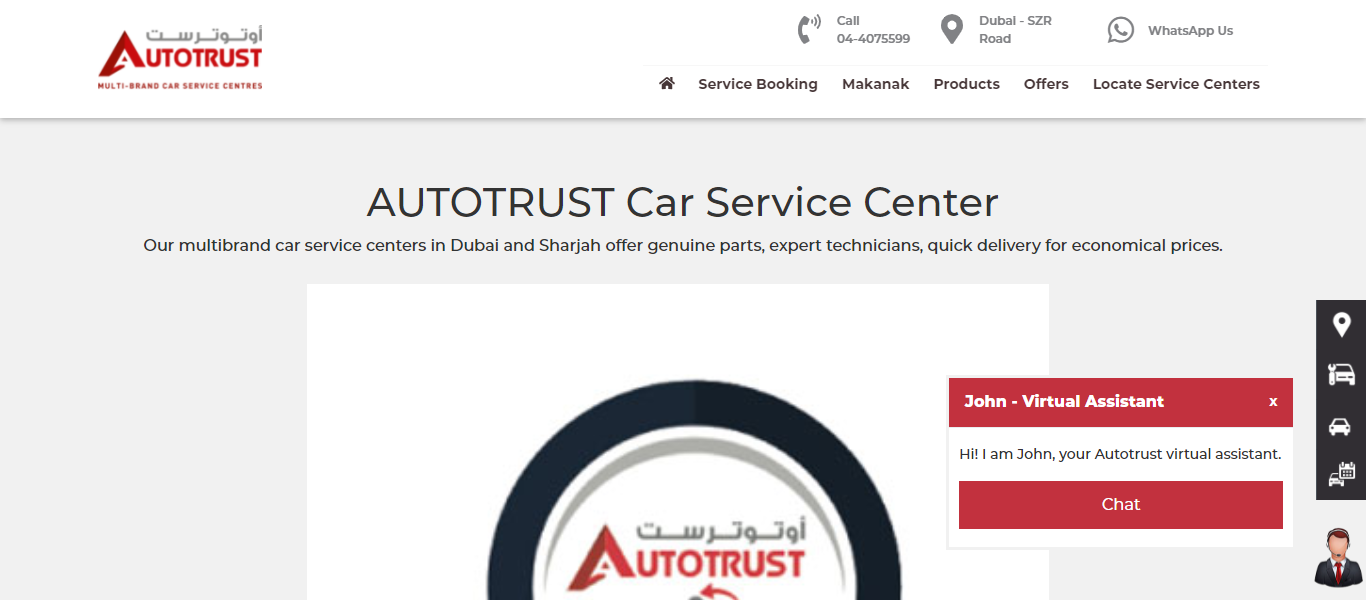 When it comes to the service and maintenance of any multi-brand car, you can always trust Auto Trust Multi-brand Car Service Center without any second thought. This center is very particular in maintaining its inspection standards, and competitive rates. They always focus on high customer satisfaction irrespective of the rates charged to their customers.
The company also deals with pre-owned cars and provides assured services on such without compromising their quality. The company believes that your time is precious and you might not be available during their office hours and thus have introduced a virtual assistant in their system wherein you will get all the answers to your queries anytime you want. They provide high-quality mechanical services car care services, feet management services, and various other car care services at an affordable price range.
You can also enjoy a minimum of 25% off on their labor charges and various repair and tire replacement services. This is one such center that provides the best brake maintenance services as they understand that safety comes first. If you need some trustworthy people to deal with your car parts at an economical price band, you can always reach out to Auto Trust Multi-brand Car Service Center- one of the best car service centers in Dubai.
---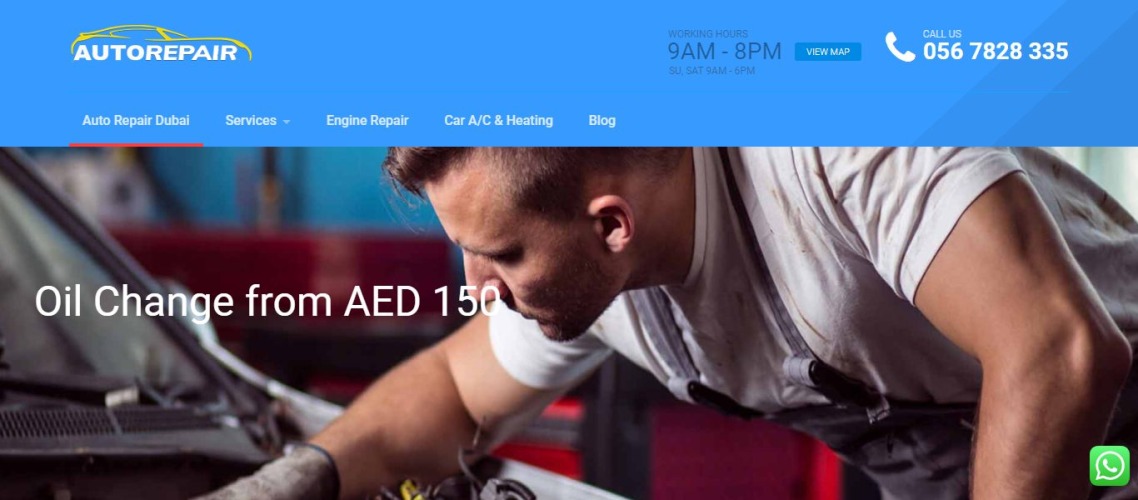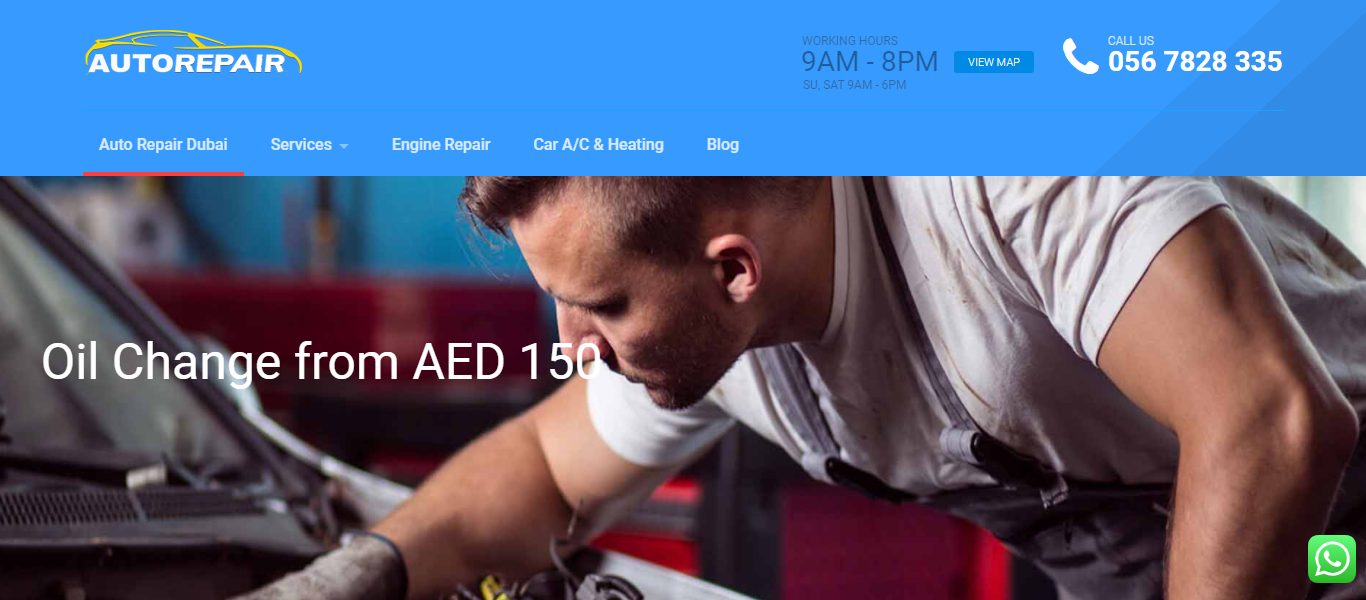 Auto Repair Dubai has been providing loyal car repair services to Dubai residents for the last 20 years without getting any crucial criticisms from their customers. They possesses a team of some best-certified professionals who can understand your car health better than anybody else. The existing customers have highly appreciated the professional behavior of such technicians along with the attitude of the back office agents. The company is highly efficient in providing car air-conditioning services, repair and diagnosis services, engine, electronics, suspension diagnostic services, and various other liquid change and filter replacement services.
Thereafter, the technician team decides the best service your car requires whether tearing the engine down or permanently replacing any car part or certain ancillary services so that your car does not break down shortly. If any of your car parts require multiple servicing, most of you must have thought of getting a new vehicle for yourself. Before deciding such, you must visit Auto Repair Dubai to get an alternative solution at a cheaper rate.
The center also provides high-quality car tuning services so that your car speed does not hamper the important parts of your car. They also provide efficient brake maintenance and diagnostic service that includes the replacement of worn hoses, brake fluids, loop components, and other brake pads.
If you are looking for such a car service center in Dubai that keeps its customers in the first place and provides you with all the transparent information about your car. Then no other center is better for you than the Auto Repair Center in Dubai.
---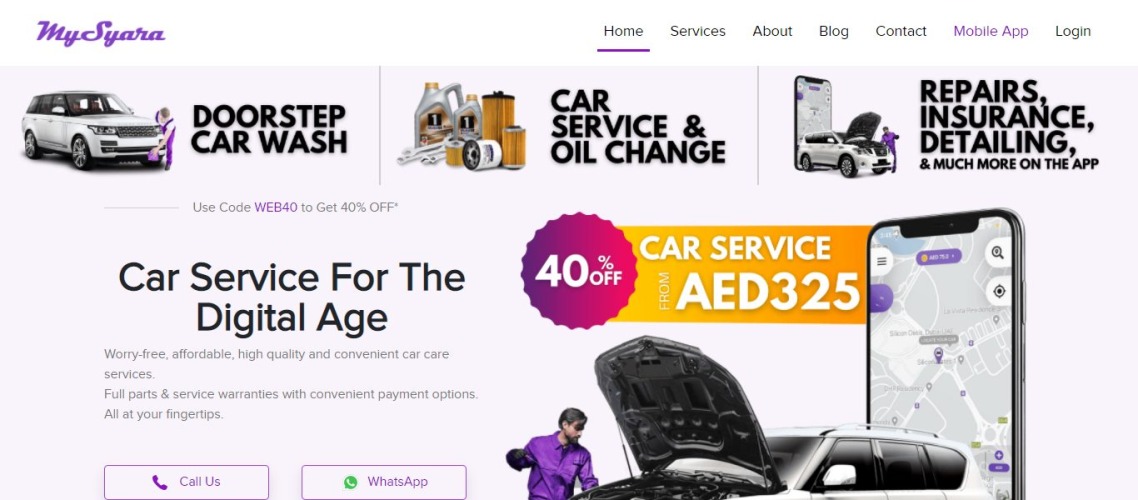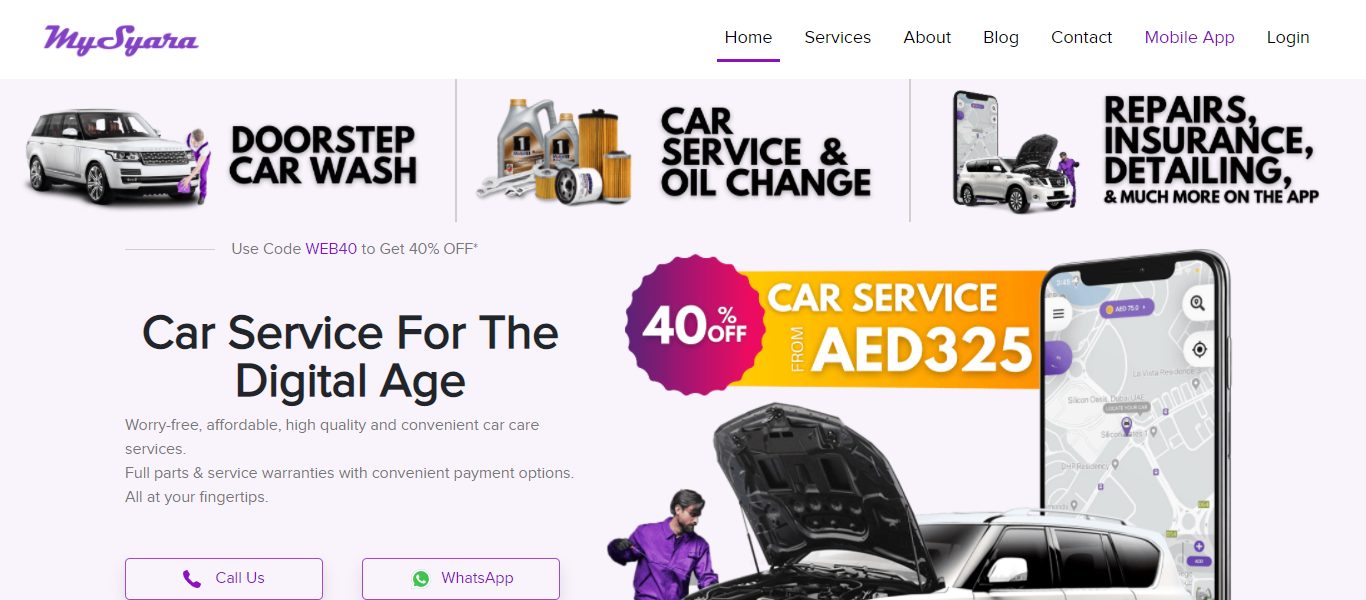 If you are looking for complete care for your car in Dubai, you can always reach the doors of My Syara Car Care and Technology Company in Dubai. Their USP is to provide total car care services at the best available prices. Again, unlike other car service centers in Dubai My Syara does not charge anything extra for the car pick and drop facility in Dubai. It falls amongst them the highest complemented car repairing service centers in Dubai.
With time, My Syara has also improved its services to stay at par with the digital world and the new technologies. They provide all sorts of car services such as car wash, mechanic, car detailing, window tinting, roadside assistance, and also oil change services. You can also get some best deals on getting car insurance from My Syara. Very often, the company comes up with many offers and you can also get a discount of up to 70% on the complete car service package.
The Company has also introduced a separate app that can easily be downloaded from your play store and you can place your order to get the online car services anytime you want. Furthermore, the company also has its blog wherein you will get to know about all the political and economic associations of the car companies and the regulations regarding different cars.
Conclusion
When it comes to car-related services or issues, we all get worried as we all want the best for our cars. Therefore, the above-mentioned car recovery service centers of Dubai have been curated, so that you face no confusion from now on before landing into any service centers in Dubai. One common feature that connects all the above centers is their loyalty towards their customers.
Every center differs from each other in terms of its packages and different services. But loyalty and trustworthiness are those common threads that connect all these 10 car service centers of Dubai in a single string. Therefore, you can choose any of the above car service centers in Dubai for getting the best services for your cars depending on your budget and requirements.