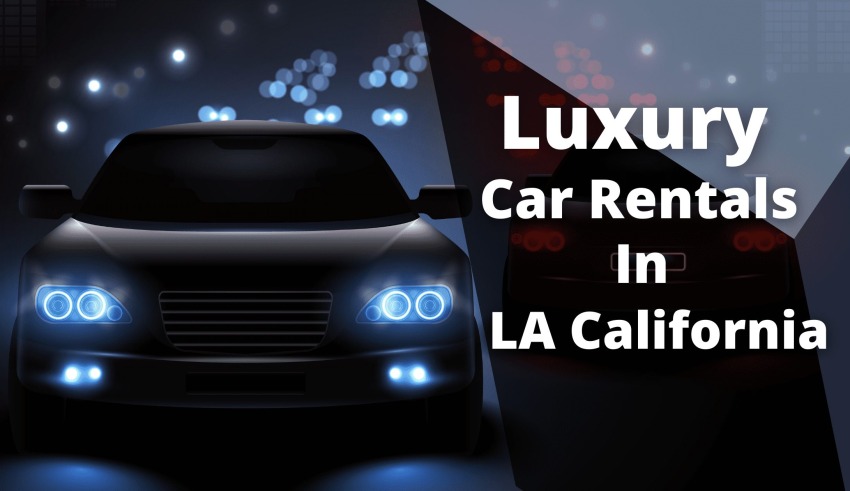 Car rentals are a leading business in Los Angeles CA. Often buying a car is not a feasible option for everyone. In such times, exotic car rentals in Los Angeles offer you the top model luxury cars at affordable rental rates. These luxury car rentals have a huge demand and experience high bookings. The rental agencies have cars from some of the best automobile brands in the world.
People living in this city have a high standard of living. They often require exotic car rentals for visiting parties or attending big events. However, the availability of many car rental options in the market can make the selection process a little difficult. You need not worry, as we bring you some of the best luxury car rentals in Los Angeles. If you are planning on renting a luxury car for yourself for a day, then you are at the right place.
Best Luxury Car Rentals in Los Angeles CA:


Falcon Car Rental is one of the best luxury car rental in Los Angeles CA. They can arrange absolutely any car from any brand. Their operation is based on customer demand and requirements. They will help you find the perfect exotic car rentals in Los Angeles that will fit within your budget.
Their collection includes brands like Ferrari, Lamborghini, Rolls Royce, Aston Martin, Bentley, McLaren, Porsche, Mercedes Benz, BMW, Audi, Cadillac, Maserati, Corvette, and Tesla. They have all types of cars including coupes, convertibles, SUVs, sedans, and supercars. The good part here is that all their rental cars are well-maintained and are in the best possible condition.
If you do not wish to drive the car yourself, they also have chauffeur cars available. They are one of the top-rated services and are highly efficient at their job. Renting a car at their place is simple. The paperwork and payment procedures are smooth. They ensure that you get the rental car as fast as possible.
Usually, they deliver it within hours after the completion of the booking. They are unarguably the best in the business and are one of the top exotic car rentals in Los Angeles.
Address: 499 N Canon Dr Suite 401, Beverly Hills, CA 90210, United States
Phone: +1 310-887-7005
---
Also Check: 10 Best Luxury Car Rentals in Texas
---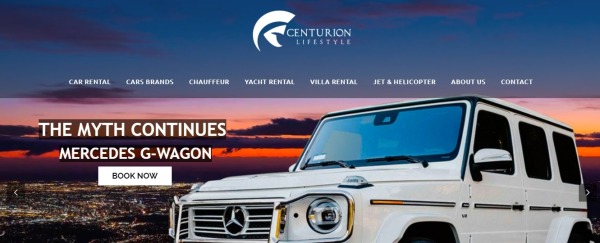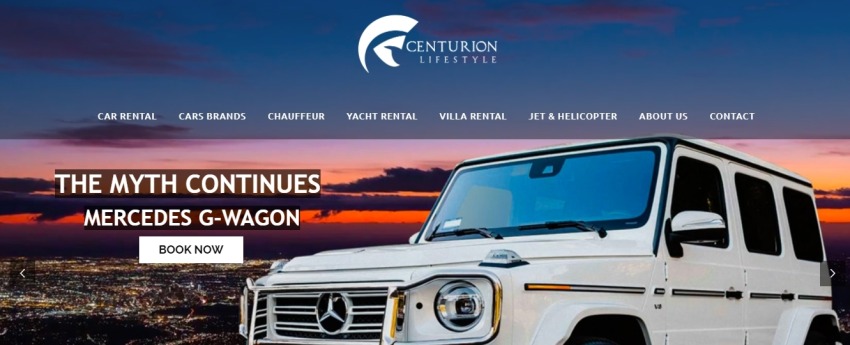 If you are thinking of renting any luxurious vehicle in Los Angeles, then consider going for Centurion Lifestyle. They have defined luxury and elegance in vehicles with great excellence. Starting from some of the best car rental brands to rental yachts, boats, helicopters, and jets they have it all. You will find Bentley, Rolls Royce, Ferrari, Mercedes, Porsche, BMW, Audi, Range Rover, Cadillac, and Jeep.
Be it a luxury sedan or a sports supercar, they will deliver it to you in the best possible condition. If you wish to have a chauffeur drive the car, they will arrange one for you. The cars are modified and have comfortable seats. All the facilities that will provide you with a luxurious driving experience have been installed. You will receive color varieties and model specifications in some of their cars.
They are the best in the exotic car rental business in Los Angeles and are a highly recommended service. They experience heavy bookings throughout the year. You will have to book your rental ride in advance. Make sure you ask them for a discount on the rental rates, as they always have something great to offer.
Their customers are extremely happy with their service and have given them five-star ratings. This makes Centurion Lifestyle one of the best places to rent luxury rental cars in Los Angeles.
Address: 8929 Sunset Blvd, Los Angeles, CA 90069, United States
Phone: +1 888-399-4356
---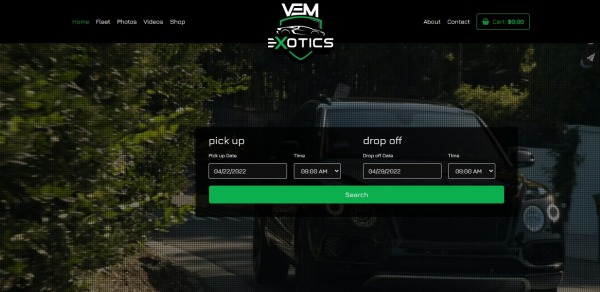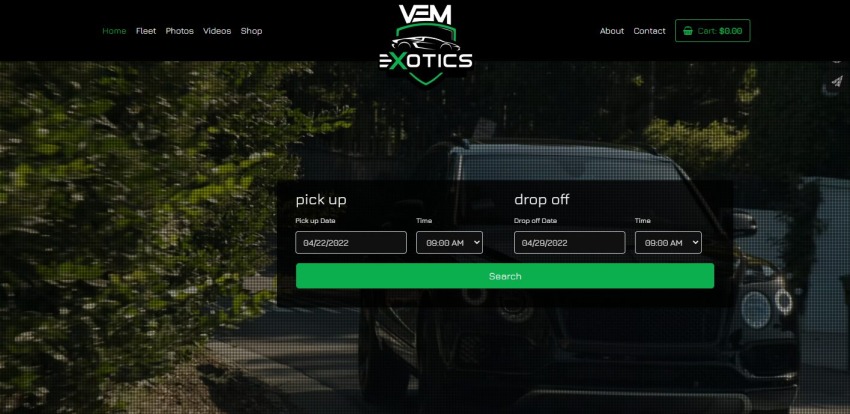 VEM Exotic Rentals will provide you with the best supercars in the city of Los Angeles. The best part about them is that they have all the latest models and versions of every car brand. Besides, here you will get a color variety in all models and customized versions as well. This will make your car stand out when you take it out on the streets.
They serve throughout California and have cheap rental rates. They are known for the best cars, best staff, and the best pricing. Also, they allow car rentals for different time durations. You can specify the pickup and drop-off dates of the car and rent it as per your requirement.
They have car brands like rolls Royce, Bentley, Lamborghini, BMW. Audi, Mercedes Benz, Porsche, and many more. Most of their vehicles are automatic and operate on gas. Hence, you need not worry about shifting gears and re-fuelling again and again.
Address: 11459 Ventura Blvd, Studio City, CA 91604, United States
Phone: +1 310-666-0130
---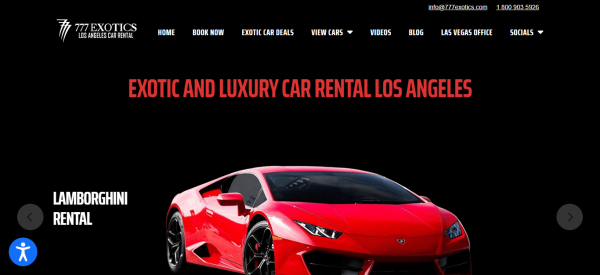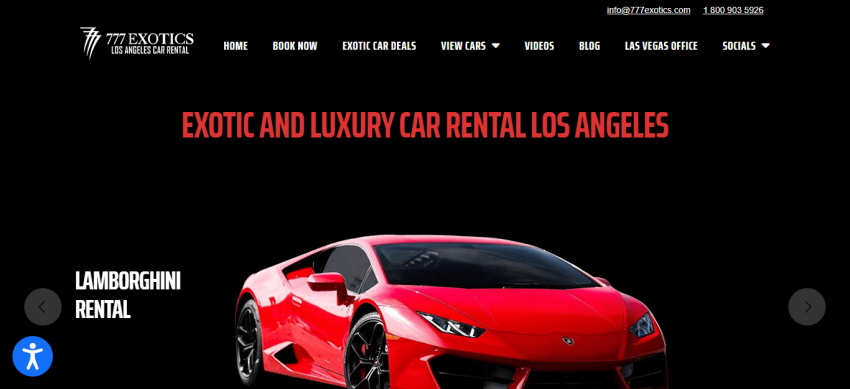 Next, we have 777 Exotics. They have some of the most exotic rental cars in Los Angeles. They offer you a wide range of car varieties to choose from. Starting from luxury cars to convertibles they have it all. They have Lamborghini, McLaren, Ferrari, Porsche, Rolls Royce, Bentley, and Jeep.
Unlike any other car service, they also offer classic vintage car rentals under their service. So, if you want to stand out and catch people's attention using a classic vintage Buick Electra, then get in touch with them for the rental details.
They have six to seven options available in these vintage cars segment. 777 Exotics offers the best rates and delivers the best possible customer service. They also give discounts to a lucky few. What are you waiting for? Go to their website and book your car now.
Address: 2900 S Robertson Blvd, Los Angeles, CA 90034, United States
Phone: +1 310-683-4777
---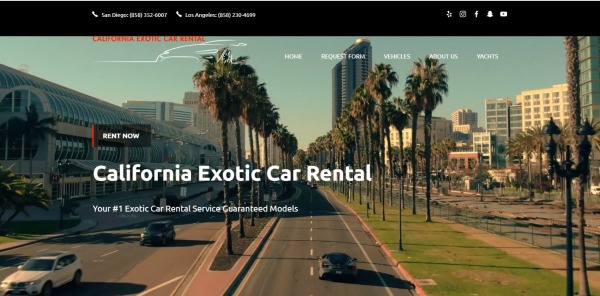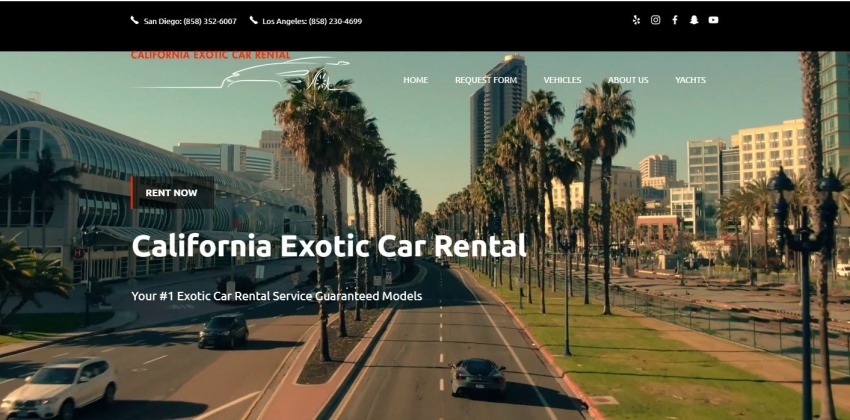 This is a San Diego based family-owned exotic car rental. They operate in Southern California and will offer you the cheapest rental rates. They have been providing car rentals for the past 15 years. If you want a highly experienced and knowledgeable service, then they will help you find the perfect supercar that will match your travel requirements.
Their clients include top celebrities, corporate workers, influencers, professional athletes, and other eminent faces. They provide service to anyone who seeks a memorable road trip experience. They have received excellent reviews for their customer service and cars quality.
Ferrari, Lamborghini, Bentley, BMW, Audi, Range Rover, and Mercedes are the rental car brands available at their agency. They are the leaders in luxury car rentals. They have received honorable mentions and great appreciation from the public. You can go to their website and check out their amazing luxury cars collection.
Address: 888 Prospect St Suite 200, La Jolla, CA 92037, United States
Phone: +1 858-352-6007
---


If you want to make someone, feel special or want to take them on a luxurious ride, then REX Luxury Car Rentals will help you find the perfect car rental option. They have a set client base, who is very loyal to them. They also deal in standard car rentals. However, their exotic luxury cars are worth giving a try. They have been providing quality for the past three decades and continue doing that even today.
Their staff is known to be friendly and super helpful. They will go out of the way and will help you book your car. You will get an instant delivery just within a few hours of booing the rental car. They also provide you with a private car driver if you ask them for one. Their collection includes Mercedes, Porsche, BMW, Cadillac, Range Rover, Land Rover, Maserati, Lexus, Chevrolet, and many more brands.
They have limited supercar options. All their cars are in the best shape and condition. Their rental rates are very affordable and will help you save money. The only part where they lack is that they do not have insurance options. However, they are committed to delivering quality services and have received the best customer reviews.
Address: 5250 W Century Blvd Suite 102, Los Angeles, CA 90045, United States
Phone: +1 310-665-9000
---
Also Check: Top 25 Luxury Car Rentals in Las Vegas
---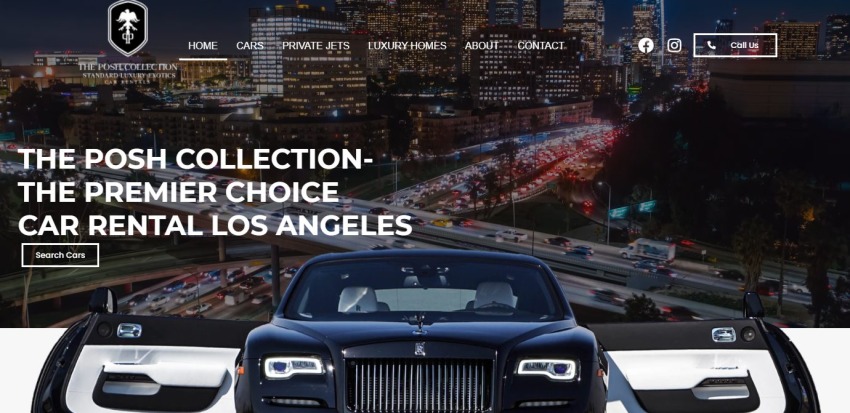 Next on our list, we have The Posh Collection. If you are searching for elegance, luxury, beauty, and premium quality, then this is the right place for you. Just looking at their car collection will make you feel like an elite. They operate in Los Angeles. All their car models are new and have high performance.
Their team is very professional, and all the members are passionate about cars. They have brands like Lotus, Lamborghini, BMW, Audi, Mercedes Benz, Bentley, Rolls Royce, Bugatti, McLaren, Aston Martin, Porsche, and Ferrari.
They give car rentals for long drives and deliver the car within 24 hours of order placement. Sometimes clients need luxury car rentals for a long-time duration. Therefore The Posh Collection now gives luxury car rentals in California for up to a month.
Address: 5550 W Manchester Ave, Los Angeles, CA 90045, United States
Phone: +1 424-332-2082
---
M Lux Car Rentals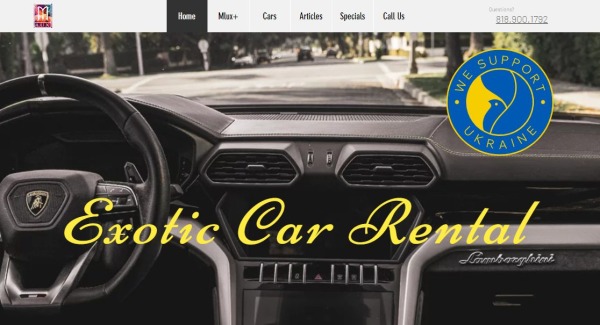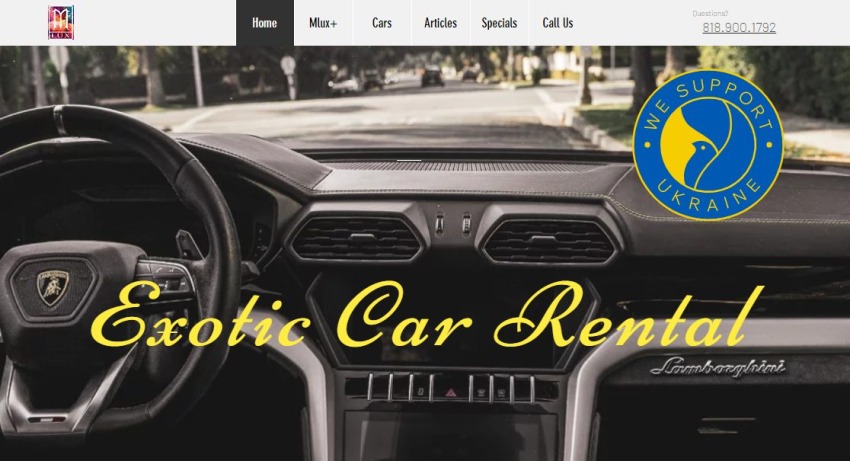 Lastly, we have M Lux Car Rentals. This service will provide you with rates that you will hardly believe. They have premium quality luxury segment cars. All of them are in the best possible condition and give good mileage. Their rental process and paperwork are fast and simple.
The good part is that they give free delivery. They have high bookings, and you will have to check for the availability of a certain car model. The only condition is that you need to be above 21 holding a driver's license. Despite being last on this list, they are a top-rated service and have huge demand in the market.
Address: 1919 S La Cienega Blvd, Los Angeles, CA 90034, United States
Phone: +1 818-900-1792
---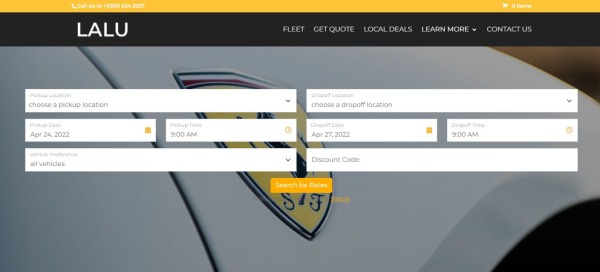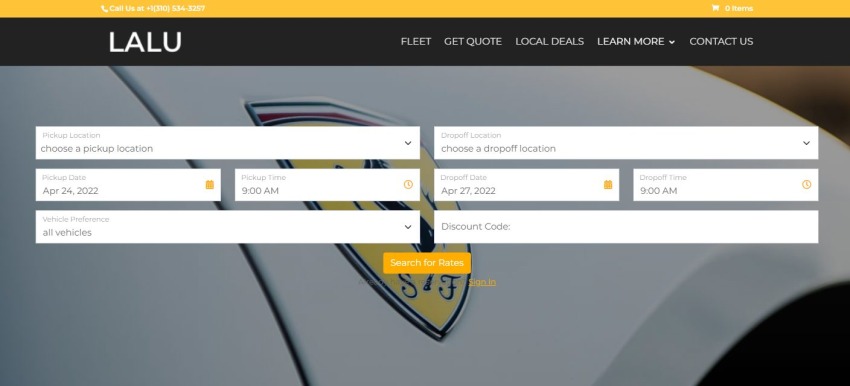 LA Luxury Car Rentals are known for the flexibility that they offer. You can pick up your luxury rental car anywhere in the state and drop it in another city. Their connectivity is amazing and operates throughout California. So, if you are planning a long-distance journey using a supercar, then you can rent the vehicle from them.
They have almost every model of the brands Audi, Mercedes, BMW, and Range Rover. Other than that, they provide you with Aston Martin, Corvette, Cadillac, Bentley, Ferrari, Porsche, and some other luxury car models. If you are interested, you can take a walkthrough of their car collection. All their cars are in great condition and undergo regular servicing quality checks.
They clean and fuel the car before delivering it to the customer. You can add extra miles and insurance waivers for your rental. They have completely digitalized their business. You can visit their website and get an all-tax inclusive rental quote. All that you must do is put pick-up and drop-off locations and choose the desired luxury car.
---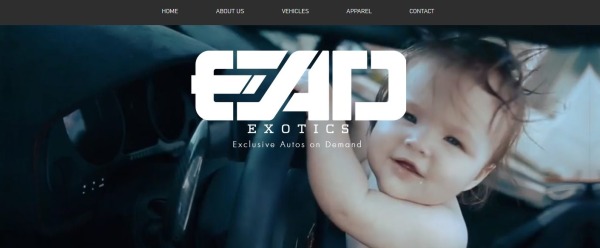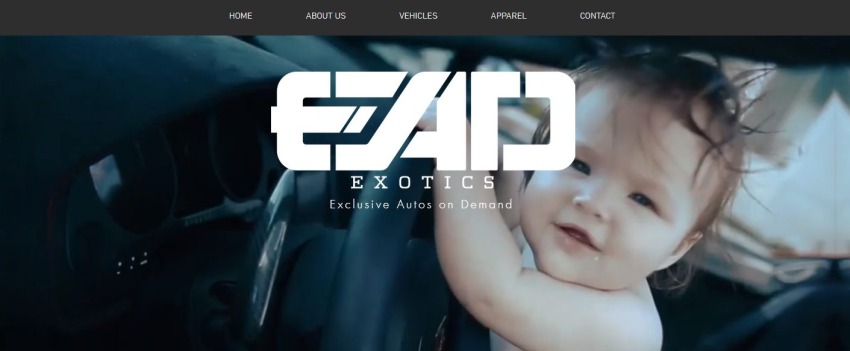 EAD Exotics is here to assist you with your dream car rental. They have great customer support. They respond to phone calls, messages, emails, and social media 24/7. Their goal is to help you ride your dream car by offering you affordable rental rates. Their collection has all the latest car models.
They will keep the car for renting, only if they feel that the car has good mileage and performance. Dropping the car to your doorstep is their key feature. They also arrange airport pick-ups and drops. The best part is that they offer competitive and custom pricing.
The owner himself is a car enthusiast and is passionate about luxury cars. All their cars work on fuel and have top-quality engines. So, if you are planning on renting your dream car, then EAD Exotics is one of the best exotic car rentals in Los Angeles.
Conclusion:
This brings us to the end of our best exotic car rentals list. The services listed above are the industry leaders in the Los Angeles luxury car rental business. They have an amazing luxury car rental collection and will offer you top-quality services.
Their rates are affordable and are trusted dealers in luxury car rental in Los Angeles CA. Without wasting any time, go to their websites and book your rental rides now. If you liked this list, then save it for future reference. Also, make sure you check out our website.