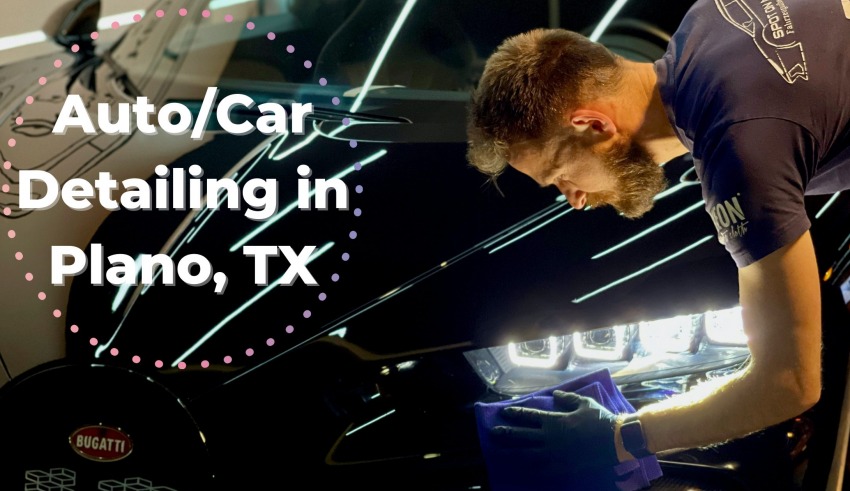 Everybody loves their cars, trucks, and whatever vehicles they ride; therefore, it is only proper to show your vehicle that love and how best to show it that love than to refine and clean it at least every once in a while. If you are in Plano, Texas, or want to go there and have been wondering where best to go for efficient car detailing, then this article is for you.
Here are some of the very best auto detailing car stores you can find in the Plano, TX location.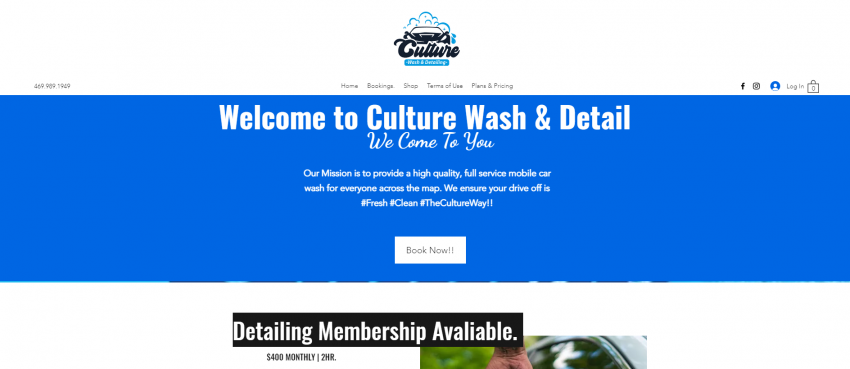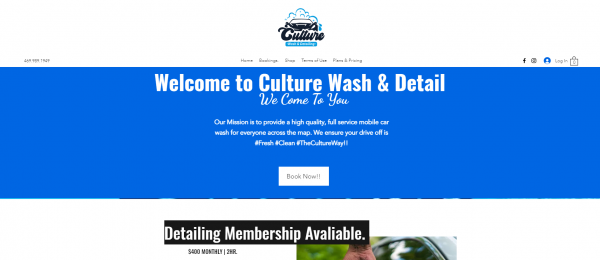 This is one of the first places you should think of if you are around Plano and you need quality auto detailing for your vehicle. The experts at Culture wash and Detail, also known as the Beam Team are without a doubt some of the best professionals you could leave your car job to. 
Other than excellent car detailing, these specialists also offer car waxing, car washing,  interior and upholstery cleaning, Engine cleaning, and so on, to make your car not just look as good as new but also feel as good as new. In addition, this car detailing service also comes with the option of mobility; this means that you could choose if you want them to come to meet with you, and with splendid customer service, you would have no problem at all.
To become a member, and enjoy two hours' worth of uninterrupted and flawless auto detailing service for a month, it costs $400. You could also choose any of their three packages; the Culture classic, the Culture ultimate, or the Culture supreme. They all have varying prices from $100 to $200 but the more the money, the more the services offered.
---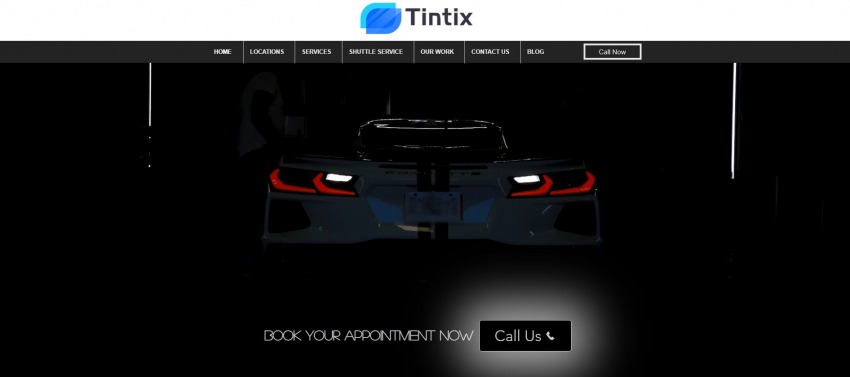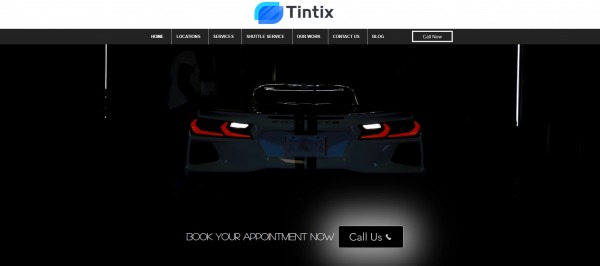 Although the main service which these people pride themselves in is tinting of vehicle windows, as is obvious from the name, they do, however, provide wonderful car detailing services so much so that it couldn't escape this list of the best car detailing in Plano, TX. 
With services ranging from Window tinting, ceramic tinting, car painting with the use of paint protection film and do on, these efficient and effective specialists would provide you with everything you could need, or better yet, everything your car could need, to make it look as spiffy and hip, like the day it was bought. You can also easily book an appointment through their very user-friendly website and decide what budget is most suitable for you.
---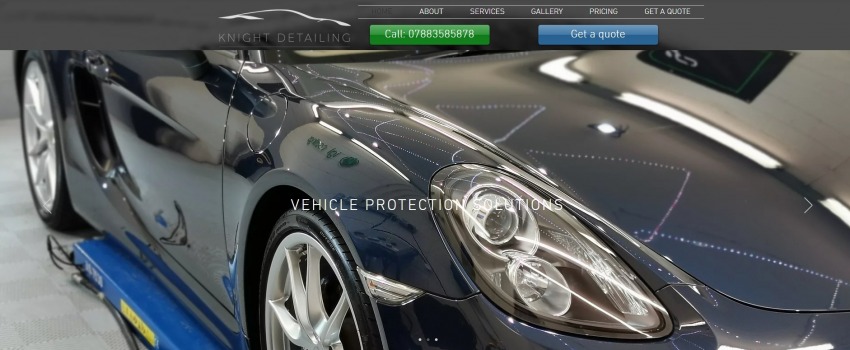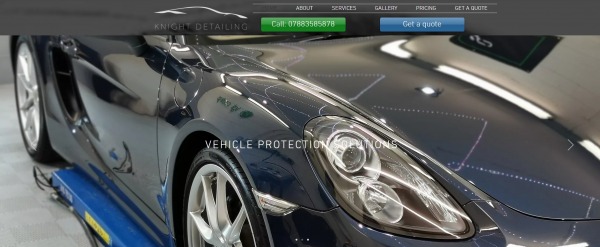 This car detailing service is one of the best you can get around Plano, TX. This is because of the dedicated staff and qualified professionals who do all the handling of your vehicle. You can go to their website to see for yourself, pictures of previous cars and trucks which they have used their expertise in car detailing, painting, waxing, and so on to transform. 
Moreover, on the Knight Detailing website, you can also see reviews from past customers and the number of satisfied customers is truly overwhelming, they also let you write a review after you have used their service which shows how legit the reviews on the site are. You can easily call them, or message them from the site to make inquiries and know all the must-knows. Finally, once you feel like your necessary questions have been asked,  you can book an appointment on the site which makes everything easier, and the best part, they are always open 24/7.
---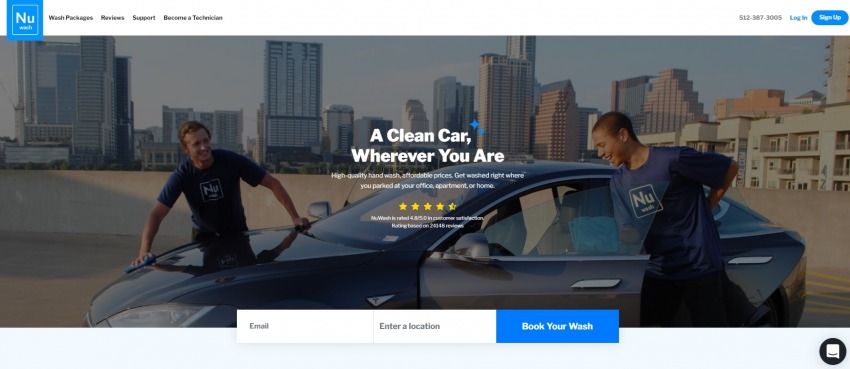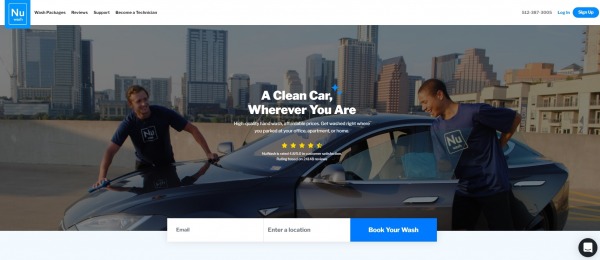 For a detailed detailing of your car, try Nuwash. This car wash provides a ton of services all aimed at satisfying the customer's wants perfectly. This car wash is specifically based in Plano but you don't have to move an inch so long as you are also in Plano, because they send an expert to meet you, to solve all your car detailing needs.
These mobile car wash specialists are always on time, the time which they arrive is solely decided by you as the Nuwash website provides the user with the option to book an appointment on the home page or you could use the app. You can as well contact them as their necessary contact information are made available on the user-friendly site.
This car wash and detailing service makes everything super easy as you can do everything from your mobile device which includes booking, contact, and payment, you can easily do all of this from the application which is available on the Google Play Store and the Apple App Store 
With scores of reviews from Plano residents who have not just tried their services but also recommend them, you can be certain  that your car would be getting the most appropriate care under the watch of expert professionals, so what are you waiting for, go book your appointment with Nuwash and get yourself a safe, secure and efficient service  
---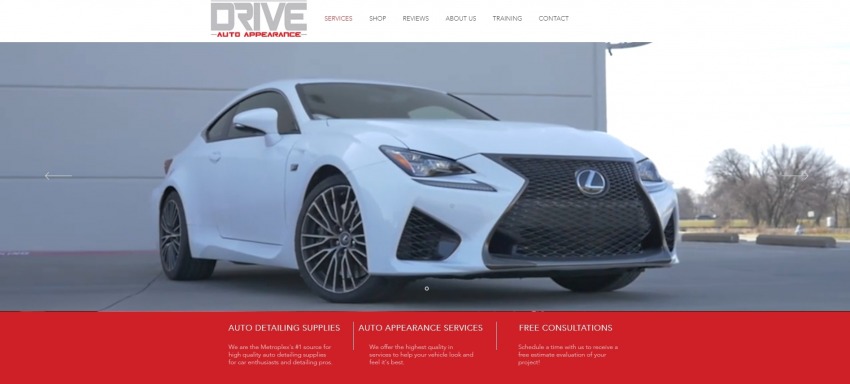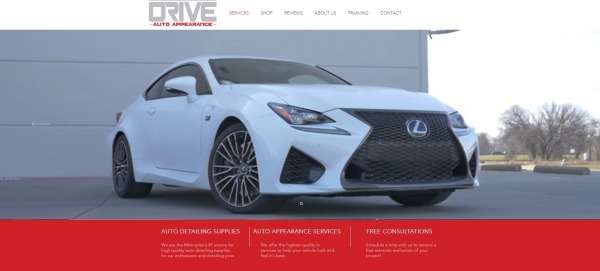 If you want to show your car some love and make it look its very best, then the auto detailing service rendered by Drive auto appearance is not too far off from the perfect choice.
If you are in the Plano, TX area and your car happens to need a bit of refining, you should consider yourself lucky as this car detailing service located in Ohio, in the city of Plano, Texas is not just one of the best in the city but perhaps the whole state. 
They render a ton of services which all put the customer's car as top priority including window tinting to protect you from the sun rays and add a bit of style to your car, they also offer ceramic coating installation which is not a really common service because it can't be done by just anybody.
These skilled professionals could also help you repaint your dents and put paint protection so lightening wouldn't strike twice. All this is done with environmentally conscious materials which makes this a total win if you care about the car and the earth.
However, if you feel like what you want to fix in your car is a minor issue which you can handle yourself, them Drive Auto Appearance also sells auto detailing materials as well as offer professional consultation, all these and more just do make your car look the very best.
---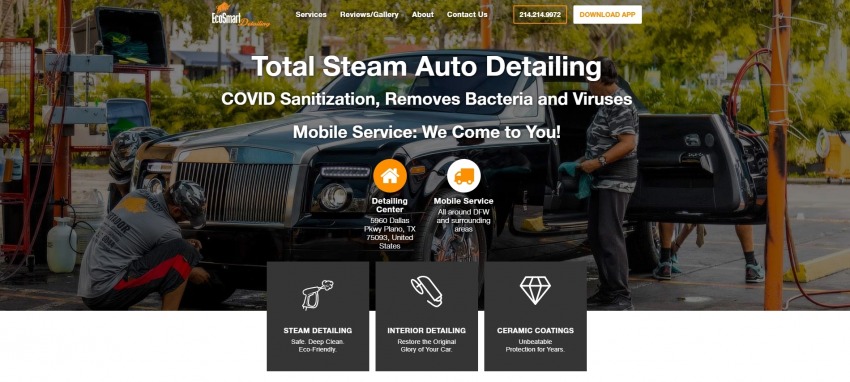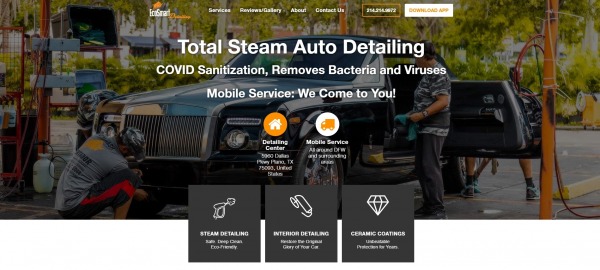 This auto detailing service located in Dallas, Plano, Texas is a sure-fire way to get your car on the very best look while on a budget, and to put the cherry on top, the entire process is environmentally friendly as you can easily tell from the name itself.
You can take your car to them or they can bring their professionals to you as this is both a mobile service as well as a detailing center which shows how responsive they ate to the coronavirus pandemic. In addition, they provide sanitization for your vehicles, to remove bacteria and basically make you, and the community at large much safer because you never really know how many viruses your automobile could be carrying along with you. 
They give steam detailing which is a comprehensive, potent, and environmentally friendly way to keep your car clean, this is a unique service that is not often given by car detailing shops. It saves water, is very effective, and would keep your car perfectly spotless. This is also a very good way to deal with viruses and bacteria which makes this very good, especially in the current state of the world, overall, the benefits of this feature cannot be overemphasized 
Among their services is also ceramic coating which after being finished, would make your vehicle more durable than you've ever known it to be. Their car detailing service would no doubt make your car look just like how it was when you first bought it, just ask the ton of satisfied customers who recommend this service on their website homepage.
---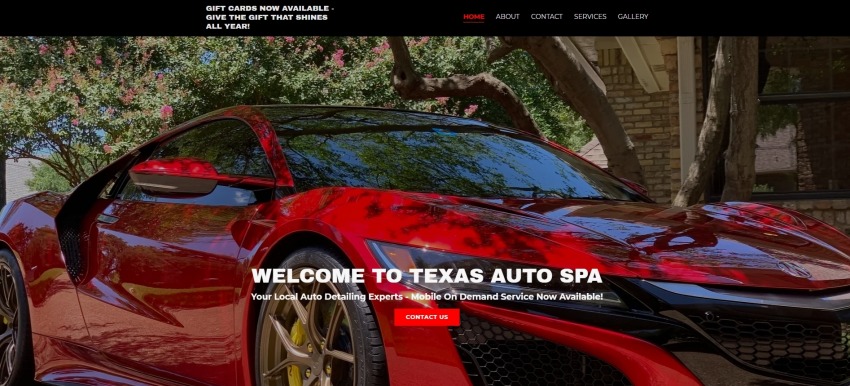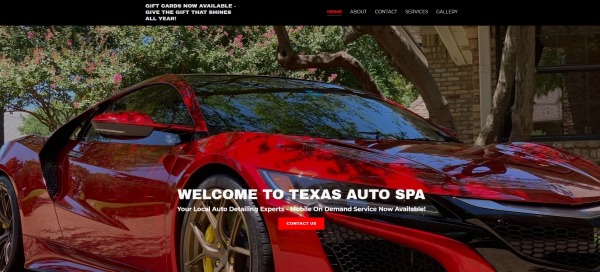 With more than 10 years of experience in detailing cars in North Texas, this automobile washing and detailing company is a great choice if you are looking for impeccable service from an experienced company. This car service, much like an actual spa, is indeed a spa for your car as it would provide it with all the treatment it needs to look as if it was brand new. 
You would get the full treatment for your car from hand washing in order to reach all the parts a machine can't, interior and exterior detailing to make the car look as good outside as it does on the inside, and ceramic coating among a bunch of other quality services.
This is not just an efficient means of enhancing the general look of your car, but is also pretty cheap, with services that start from $49.95. Texas auto spa has a website from which you can learn more about their services, see pictures of their previous works and contact them to make inquiries and/or book appointments.
---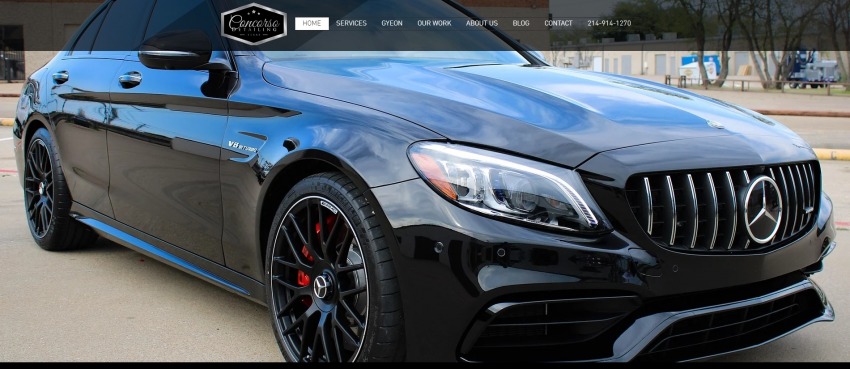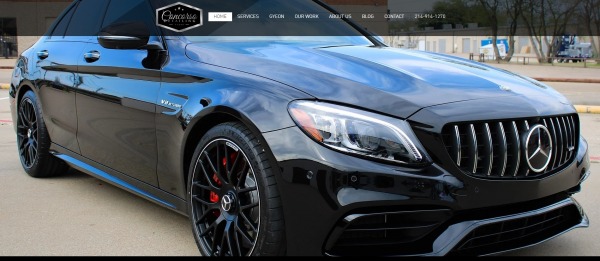 Add style and modernity to your car with this auto detailing service rendered by the group of experts at the Concorso Detailing of Texas located in Plano. 
This is a great service for cars no matter the brand, so don't worry about scratches and tiny accidents as this is a team of well-trained professionals. From the website, you can see lots of pictures of the cars which they have rendered their services to, from Lamborghinis, to Teslas and a whole bunch of sports cars as well, here, you have zero worries as your vehicle is in the best possible hands.
They have great customer service and it is really easy to get ahold of them. You can contact their phone, or e-mail, as is provided on their site, in order to book a session or you, can also subscribe to their newsletters and stay up to date about all there is to know about the service they render, discounts, and so on. They also accept various means of payments from PayPal, MasterCard, Visa, and so on.
With these people, detailing your car has never been more convenient.
---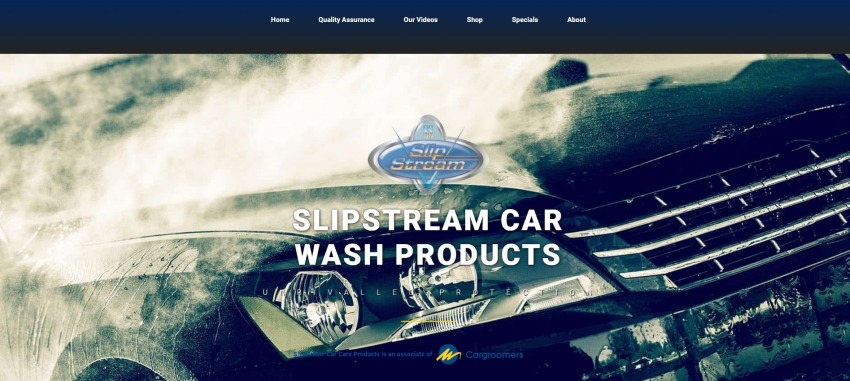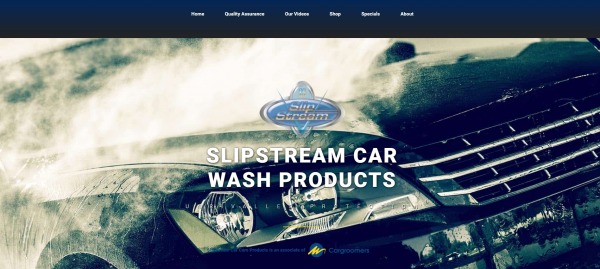 This is a one-stop shop to solve all your car detailing needs so long as you are in Plano, TX. They offer great services ranging from car waxing, ceramic coating, interior and exterior detailing, and so on, all at cheap and affordable prices. 
You may never have to visit the shop yourself as this shop is very flexible that they offer to pick up your car, do the wonders on it, and drop it back for you so you can do a bunch of other things while your car is getting touched up. They also have great customer service so you can be aware of everything there is to know about your car and the services they provide.
They also sell a bunch of useful products which are aimed at making sure your car stays in the same beautiful condition as it is when you come to pick it up from paint touch-up to a whole lot of other accessories, also at affordable prices!
The process of detailing your car is very modern as they make use of the most up-to-date tools in the car detailing business. In addition, if you are just trying them out for the first time and you need some reassurance that your car is in good hands, simply go to their website homepage, there, you would find tons of reviews from satisfied customers who often claim to reuse their service.
So go ahead and book an appointment or visit the shop yourself and see your car be as elegant and glamorous as ever.
---
Midway Carwash Detail
Although this car detailing and car wash seems to lack a website, it is still a very popular detailing and car wash shop among the residents of Plano. Located at 4020 Midway Rd, Plano, TX 75093, this car wash and car detailing service has gained the trust and love of the people as is seen from their numerous approving reviews from satisfied customers.
Generally, most reviews discussed how this was a cheap and efficient service run by expert professionals who put the customer's best interest at heart. Open Monday to Sunday, no matter the day you feel like touching up your car, these people are available. You can also contact them if you want to book a special appointment.
They put the customer's best interest at heart and make sure you are as comfortable as can be while they operate on your car. The location even has free Wi-Fi along with the friendly and helpful staff so you wouldn't even realize that you are waiting.
---
Conclusion 
Nevertheless, while you wait, these car detailing stores will render a ton of helpful services that would make your car look and feel like it was replaced with a brand new one. From exterior and interior washing, ceramic coating and so much more, they also offer state car emission inspection along with a gas station so you can basically satisfy all your car's needs at affordable prices. There you have it! Now you know where to take your car for detailing services in Plano. We hope that this compiled list of the best auto/car detailing in Plano helps you find the perfect match for your automobile.