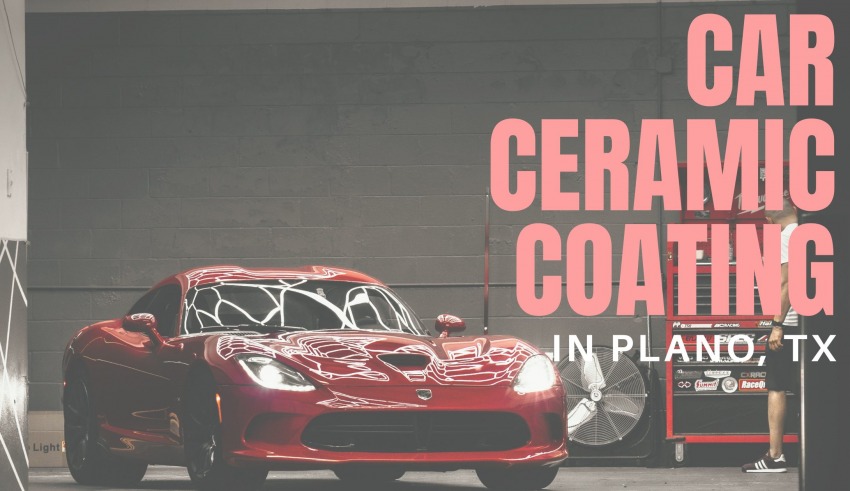 If you truly value your car, you should make sure the ceramic coating is an authentic one, it should be able to protect your car paint and make it last longer. After a quality ceramic coating job has been completed, your car also shines and looks like a brand new one. This, however, is a delicate job which cannot be done by just anyone, it needs to be done by a skilled and dedicated individual, there are numerous car service shops and mobile detailing services who claim to be able to offer you the very best in-car ceramic coating Plano, sadly, most of them end up over-promising leaving you to expect more than you end up receiving.
Nevertheless, if you happen to be in Plano, TX, or are on your way there and you want your car to have a cool ceramic coating job done on it, then you are in luck because this city is packed with well-equipped and qualified experts whose utmost aim is to make your car as awesome as it can get.
Here are 10 of the very best places you can do a great ceramic coating on your car in Plano, TX.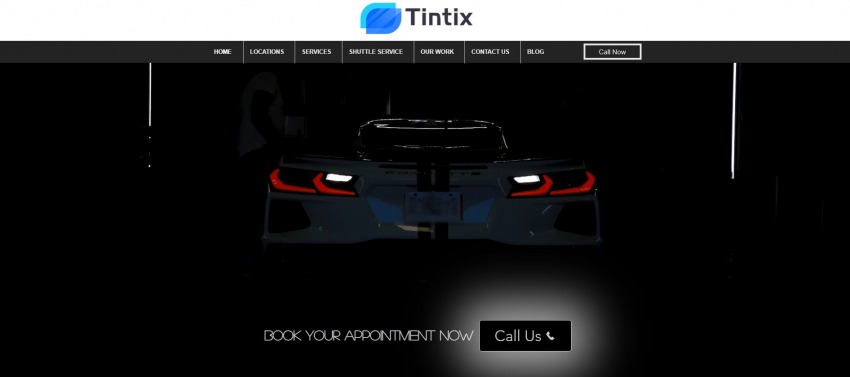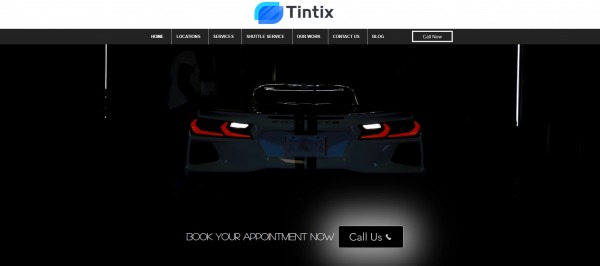 TinTix is a quite popular car service shop in Plano, TX. They offer a variety of services all intended at giving your car an even more terrific look. From their name you could easily tell what type of services they mostly offer, some of them are;  window tinting, ceramic tinting, and windshield tinting to make your car look cooler as well as protect you from the harmful UV rays of the sun, so it literally makes your car cooler.
Furthermore, the ceramic coating service which they offer is impeccable. It does not affect the paint on the car's surface, rather it protects it. The ceramic coating would not have any adverse reactions on the car and would guard the car against scratches, muck, and so on. This service is priced from $899, and you can hop right to their website and place a quick booking for your next visit.
---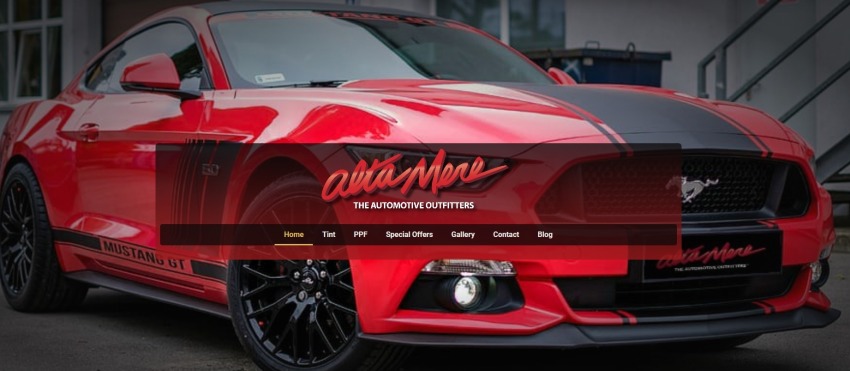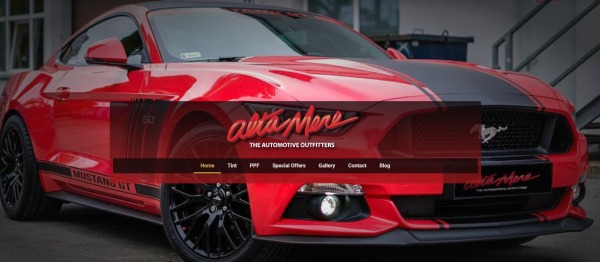 Rated five stars on Google and five stars on Yelp, in addition to numerous testaments from happy and contented customers, Alta Mere Plano Window Tint is a good choice if you are looking for a spot where you as the customer would be valued.
They offer services that are mainly centralized on tinting but this does not in any way hinder their efficiency in providing your car with a smacking car ceramic coating job Plano. The car ceramic coating which they use is no doubt a very effective one which explains why so many of their customers leave good reviews.
Your car would be protected from all vices which would ordinarily ruin the car paint and make your car quickly lose the shine which it had when you first bought it, but now you can preserve it for as long as you want while all at reasonable prices. 
All you have to do is go on to their website, scroll down to the bottom and choose from any of their contact details, the one most convenient for you and contact the shop. You can also go to their location at a time which they would be open to schedule an appointment.
---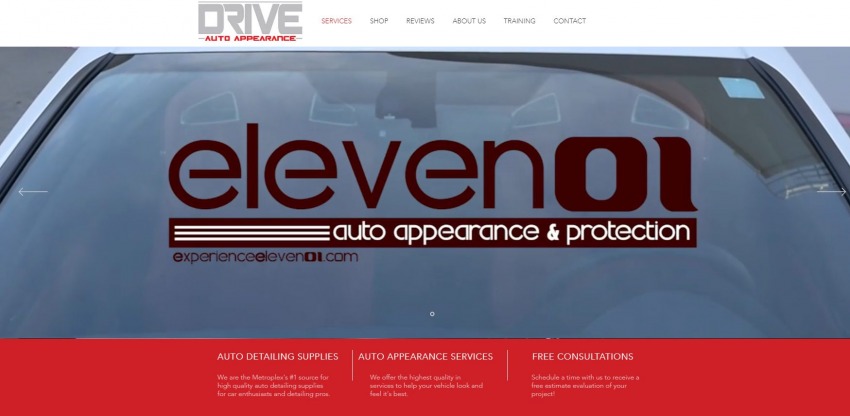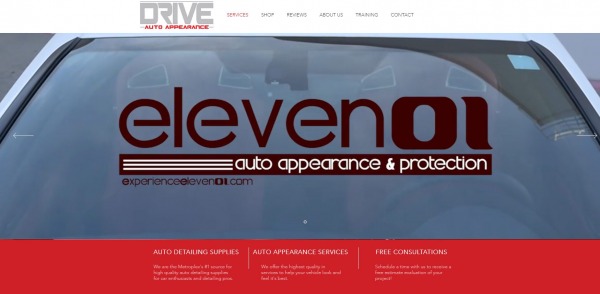 Other than the fact that they offer almost any car services that you can think of, their services also know no bounds in terms of efficiency.
Quality, value, and relationships are the foundation on which these professionals stand, this is why their services are so customer-centric, and environmentally conscious as well. They are the first and only officially certified green auto detailing business in North Texas, so if you love your car as much as you love the environment then this is your best car service store option.
The possibility of dents, scratches, and similar accidents happening to your car is very high but now, you can protect your car and give it a tough layer through ceramic coating. The customer-friendly car specialists at Drive Auto Appearance Center would waste no time in providing your car with the very best in ceramic coating services with products that are both car-friendly and environmentally friendly.
---


If there is anything you need to make your car look brand new for a really long time, then this shop offers that service, from car washing to car waxing, paint corrections, and auto detailing, there is no surprise that these experts are also well versed in everything ceramic coating.
Your car will be protected from dents, dirt, scratches, and so on making your car paint untouchable and your car looking brand new. They also pride themselves in providing their customers with the best most affordable rates on the market so go on ahead to their website book a session and see for yourself how qualitative their services are.
---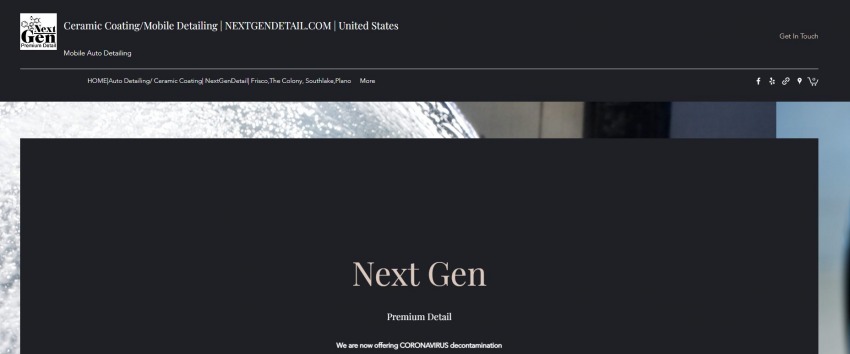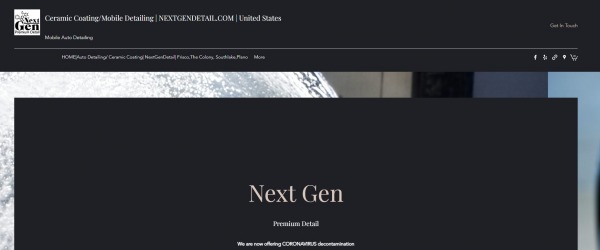 This mobile detailing service does not just provide services for just cars but also aircraft and boats as well, which shows you how good they are. Interior detail, Exterior detail, scratch removal, Glass polishing, Paint protection film, and of course Ceramic coatings are some of the many services that they offer.
These experts come to you whether at home, work, or at a recreational spot and save you the trouble of going down to their shop yourself but don't worry about supervision as the experts here work in the same efficient manner without any oversight needed. 
Your car would have an impenetrable surface along with scratch and chemical obstruction material, exterior detail, 1 step polish, or two-step polish depending on the type of car, all of which come with the ceramic coating. The process of ceramic coating for your car is a thorough one that requires attention to detail so why don't you leave this to the professionals.
They also offer warranties of three years,  four years and five years, depending on your package just to ensure that you would be very pleased with the results of the work.
---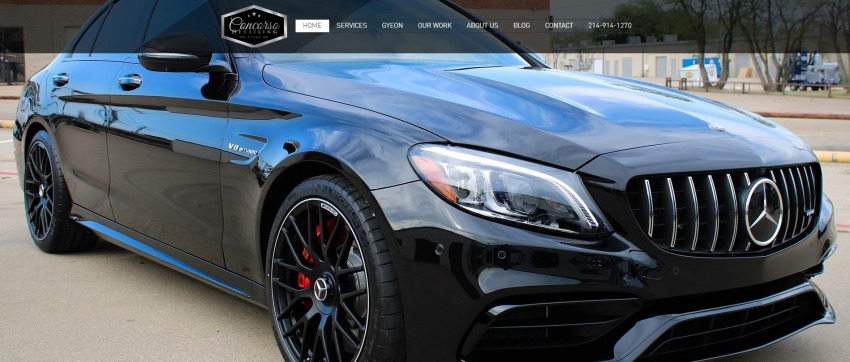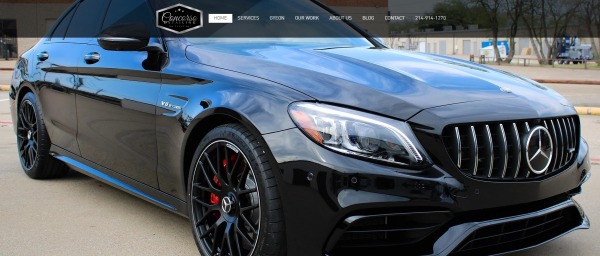 Here, the products which are used by the car detailing experts for your ceramic coating are the popular and effective Gyeon products. There is a limited number of retailers who are allowed to use the category of Gyeon products in the entire state of Texas, Concorso Detailing Service, however, happens to be one of those few retailers certified by Gyeon.
At Concorso Detailing Service, you can feel at ease that your car is in safe and good hands, the ceramic coating on the car would protect the car from spills, scratches, and dents which may ruin the car's perfect look. The Gyeon products are a really good option if you are on a budget that doesn't support a full wrap but you are seeking quality paint protection, and who better to implement this product than the professionals at Concorso.
Their ceramic coating services start at $1200 but not for other vehicles like boats and aircraft, but you could get a warranty of 5 years up to a lifetime depending on your package.
---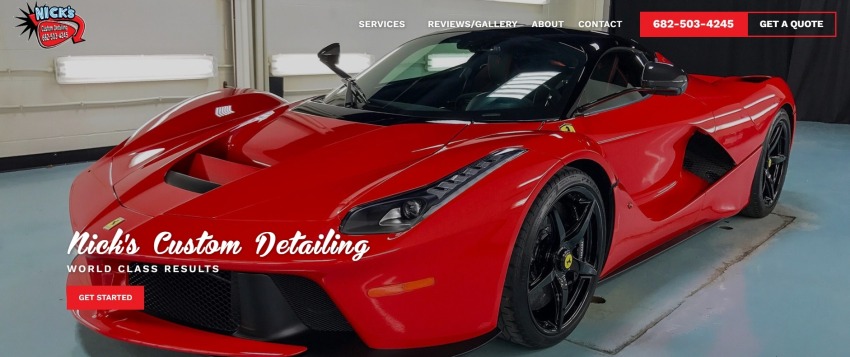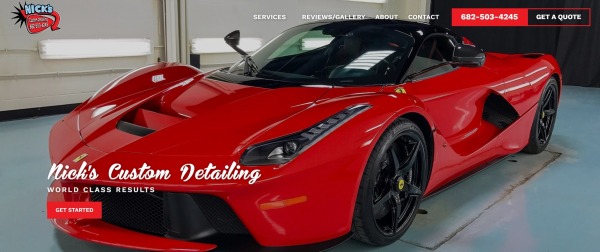 Through the use of top-notch products: CQuartz and Modesta, in addition to skilled expertise and a 10-  year protection assurance you can be very certain that your ceramic coating job is done in the most effective way which is possible. 
The installation process does not take too long and once complete, your car would look brand new, always. All you have to do is simply wash your car and everybody would be unable to unsee the beauty of your shiny car. The nanotechnology employed in the CQuartz and Modesta coating agents also provides your car with anti-stick features which means that you can finally be safe from the pigeons.
In addition, the materials are also made to resist water, this means any unwanted liquids which have been spilled on your car be it mud, chemicals, and the likes would be instantly staved off from the car, making the car paint easier to clean and harder to stain.
This is proven as a more authentic solution to making your car looking brand new for a longer period than car waxing or sealants, so your car would be looking brand new every day for the coming years.
---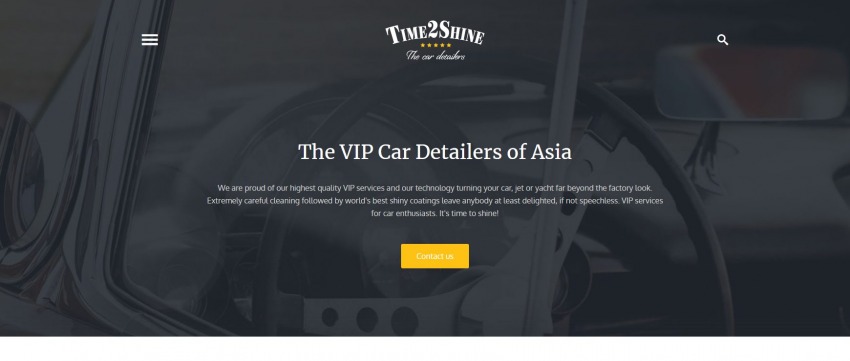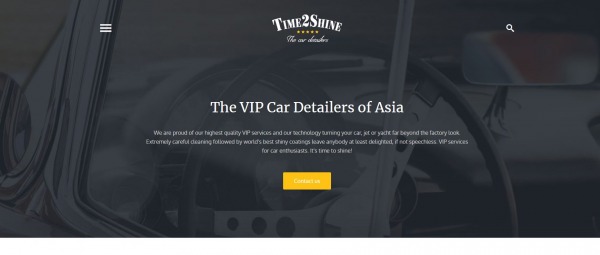 It is indeed a perfect time to shine and with the services that these experts provide your car would not just shine but would also stay shining for a long time.
Like most detailers, these engineers also happen to have a unique ceramic coating brand which they use and trust, theirs is a ceramic pro, ceramic pro is a material that is aimed at giving your car a glossy finish and durability as well.
The ceramic coating material has nanotechnology which is very critical in the protection of your car up to the last inch. It also has hydro repellent features which would protect your car from unwanted liquids whether mud, dirt, tree sap, or likewise, all you need to do is wash your car which would be really easy, and it would be looking as new as ever.
These experts aren't called detailers just for show, as they are very thorough in paying key attention to every inch of your car, making sure that the right amount of Ceramic Pro is applied to every surface area to give you a hundred percent car paint protection.
You also get a warranty from six months up to a lifetime, so what are you waiting for, this is you and your car's time to shine.
---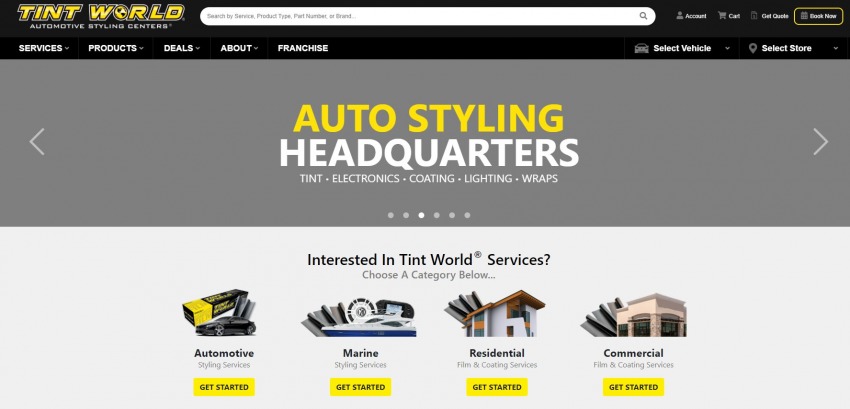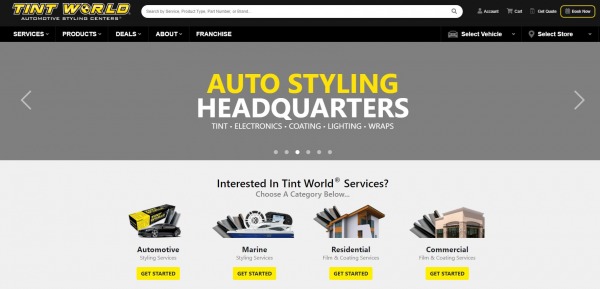 Yes, they are called tint world for a reason, everything you may ever need so long as it is tint related, them these geniuses can do it for you, perfectly, be it window tint, windshield timing, ceramic tinting, and so on, just know they have got it.
Nevertheless, they also provide ceramic coating services for your car to keep it looking new for a long time, so if you value your car's paint then don't think twice about giving this shop a visit. It is even a better option if you also want to protect yourself from harmful UV rays while driving a shiny car. This means you can go to this shop to upgrade the look of your car, by a lot.
The helpful team would put you through on what plans would be most suitable not just for your car but also for your budget, you can go to their user-friendly site to book a session, as well as call or contact them for any inquiries which you may have. On the site, you could also check reviews from numerous pleased customers and after a trial, you may just be adding to that figure.
---
A total solution to minor scratches, dirt, and chemical pollutants on your car paint, the experts at Park Cities Mobile Detail are well skilled in the fine arts of ceramic coating, your car would not just look as good as new but would look like so for a long time too.
They make use of the very best in nano-coating chemicals to ensure that the process is an authentic and long-lasting one. In addition to the car ceramic coating service, they also offer car polishing services, car detailing services, and more. You can go on to their user-friendly website to call their helpful customer service to make inquiries or just book an appointment right away.
You should have no problem handing over your vehicle to these professionals because they have about twenty years of experience doing what they do and ensuring maximum pleasure on the part of the customer. They also provide a warranty of four to six years to show that they are not all about the money but more about your pleasure.
---
Conclusion
These services of ceramic car coating in Plano will make your car look as good as a new one. Apart from the ceramic coating, they also offer services like exterior and interior washing, detailing, state car emission inspection and so much more.
We hope that this compiled list of the best ceramic car coating in Plano helps you find the best fit for your vehicle. These coating services are the best in town and now you know where to take your car to give it a brand-new look.