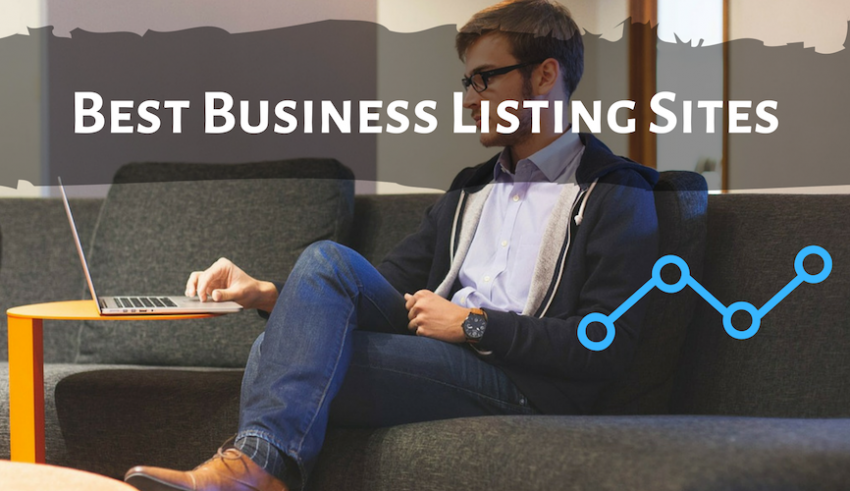 If you're a business owner or a service provider excelling in your niche and operating locally from your store, then local business listing sites are something that could be of great help to you.
The local listing and citations offer a commanding role in connecting with your probable customers and if used advantageously, these sites will not only enhance your domain's status, they will also up turn your proceeds. Other than offering referral traffic, these sites assist in digital marketing and optimum search engine ranking.
So if you're dreaming to take your venture or start-up to the next level and boost your sales, it's time to log on to these online business directory sites and start enlisting.
Local Business Listing Sites
If you're looking to improve the visibility and presence of your business, then the most obvious place to start with is the popular search engine Google. Google lets you list down your business information such as visiting hours, location, name, and more so that the customers can get a fairly good idea about the same every time they Google your name.
Listing your business with Google also helps customers find the directions to your office/store on Google maps. So what are you waiting for? Increase your search engine visibility for free and stand out amongst your competitors.
Related: Best Sites to Buy LinkedIn Connections
With over 500 million members, LinkedIn is a community of professionals used mainly for networking, posting job requirements and hunting for jobs.
Accessible via website and app, LinkedIn helps you build a strong presence in your professional radar. It is a huge platform to access easy business opportunities, achieve your career goals and build worthy connections.
For someone looking to find a reliable service expert in the neighbourhood on just one easy click, Sulekha is the go-to destination. Ranging from health & wellness, to home & office, education & training, properties & rentals and travel & transport, Sulekha connects you with the right individuals who will get your job done.
Sulekha offers its services in all the huge cities of India like Mumbai, Delhi, Pune, Noida, Hyderabad, Chennai, and Kolkata, to name a few. List your business with Sulekha to increase your business opportunities.
Launched in 1996, Justdial claims to be India's number 1 local search engine for services ranging from doctors and hospitals to restaurants, movies, travel, loans, automobiles, weddings, real estate and more. Justdial also offers on-demand services by professional electricians, carpenters, plumbers and more.
Everything you can name under the sun, you can find it on this efficient platform. What's more? The app also offers online transactions service under the name "Search Plus Service".
As the name suggests, Ask Laila is a local information service that helps you find the best of goods and services ranging from packers & movers, car dealers, car repairers, doctors, and bike dealers to colleges, book stores, schools, beauty salons, gyms, yoga classes and more.
You can easily list your local business on this site by creating a free account.
One of India's leading online marketplaces, India Mart offers a cutting-edge platform for traders, exporters and manufacturers to work with each other at reliable rates. Launched in 1996, the company has successfully connected millions of buyers to supplies and vice versa.
The expansive range of categories at this site vary from buildings & construction to machinery &equipments, industrial plants, electrical goods, apparels, food & beverages and more. All the top cities of the country like Jaipur, Delhi, Mumbai, Chennai, Surat, Pune, Bengaluru, Ahemdabad and Hyderabad come under India Mart's radar.
Known as Bing Maps Local Search API  is a simple-to-use REST API that allows you to query for businesses by name, category or free text. List any kind of local or small business with a store front, chain business with multiple locations or businesses offering services at customer locations on Bing Local with a simple 3-step procedure.
Whether it is for a quick after work drinks or planning a holiday trip, customers are always looking for the best nearby places to go to on Bing Local.
One of America's most used business locators, Yelp helps you create a powerful  backlinks strategy for your local business. This well-liked businesses and services directory is unique because it highly encourages business owners and users to connect about listed locations and share information about their personal experiences.
Just upload photos, respond to reviews, update your business information and get started.


InCityLife is a local global directory. Their aim is to provide you not only with a list of local businesses but also city guides written by locals or by travelers. With their World Traveler blog you can find information about different places around the world.
This includes where to visit, where do the locals hang out and what other things you can see or do that are not usually recommended on other platforms.
InCityLife is a unique directory which encourages social engagement. Anyone is welcome to write about their experience anywhere in the world. You can also share pictures and videos. The credit is all yours! Business owners, signup! Travelers, share your travel experience on our World Traveler Blog!
With more than two billion monthly active users, Facebook makes it extremely easier for people to discover and interact with your brand online. Get started by making a business profile on Facebook and invite your friends and family to be a part of it.
Share your Facebook Business profile to your Twitter or your personal website and start promoting it. Your friends and customers will be engaging a lot more with your business and can even add reviews about your product and services.
Over 50 million people use Foursquare to discover great businesses and share what they love about them with others. Its a global community that uses location intelligence and is dedicated towards localised search and discovery.
With over  2 million people who already have their business listings on Foursquare, you could be next.
Although Apple's wonky navigation app is largely lost, nonetheless, it offers some great options to add your local business listing. The biggest benefit for business owners is customers get delivered directly to your footsteps with the help of Apple Maps. If your company's location is already listed on Apple Maps, no worries, you can simply use Apple Maps Connect to edit and flesh out your existing listing. Apple Maps Connect users can also add their company's website URL, Facebook, Twitter and Yelp pages to their profiles.
Now available in India, Hotfrog is a US based commercial online dictionarywhich helps provide fruitful marketing and advertising strategies to conquer your business. The web directories of this site entails an array of over 69 million businesses in 38 countries.
Small scale companies and start-up ventures can avail great benefits by adding their business to the Hotfrog database to capture a following and secure networks and credits in the business world. Gear up with the latest vocabulary and a fun socio-professional circle in no time.
From fitness hacks to parenting tricks, Local helps you connect with the latest trends and events in your city especially in the fields of innovation, entertainment, fashion, food and travel. From learning about parenting tricks to visiting cute Italian restaurants in your vicinity, this website is a complete package in family entertainment for folks of every age and outlook.
Discover a treasure trove of local businesses and amenities, read consumer reviews, navigate through direction maps and much more on the Local app.
Are you organizing a party this weekend?  Do you need to find a seasoned DJ? Are you having trouble finding someone on such short notice? Look no further than this website. From reasonable plumbing services to luxurious hairdressers, Thumb Tack helps you navigate the journey of life with the bare minimum effort and stress.
All you need to do is search for the needed services in your locality, get in touch with them via the website and then sit back and watch theprofessionals handle your predicament.
With Google, Yelp and the 'Internet' itself, YellowPages is a thing of the past, Its nonetheless quite sought after when it comes to listing your local business. The YellowPages distributes books directly to residents in small geographic areas. Getting a listing in the Yellow Pages could be a free listing, a paid listing or ad or an online listing.
Reviews Websites List
An interactive portal for buyers and sellers, Consumer Affairs lets any local business owner become an accredited brand name. It also provides thousands of reviews about products and services offered by listed business owners to help buyers make well informed decisions.
Making your business profile at Pissed Consumer is absolutely no rocket science. Get done with your business listing and start building relationships to deliver personalised support to your customers. Their dedicated customer services team is always at your disposal and over 500 companies have claimed their businesses on Pissed Consumer so far.
Those businesses using ResellerRatings can even view their star ratings in the Google My Business listing. Customers on the go can gain trust in your local business by reading verified reviews and ratings on ResellerRatings. As a seller, their tools help you collect reviews and ratings, benchmarks, custom feedback and visual imagery for both your brand and product for a variety of channels.
MerchantCircle
MerchantCircle began back in 2005 as an online simplified platform. Today, it has grown into an engaging  platform with more than 1.7 million local business owners. Its one of the largest local business directories and helps connect customers with merchants. A business listing on MerchantCircle will help boost your visibility and ranking on Google, Bing and Yahoo.
A business listing on Trustpilot will get you; insights directly from those who matter the most-your customers, Make conversations with customers, receive feedback and improve upon them and get lots of successful customer stories to spike up your Trustpilot stars.
Sitejabber is the leading platform for reviews of online businesses used by consumers all over the world to find trustworthy businesses just like yours. It is also the only review platform that offers reviews and reputation management completely free to all businesses.
Getting more and more good reviews on Sitejabber means, likeliness of your name appearing on Google search results going higher and higher.
From grocery shopping online to net banking, this website provides you with honest reviews of various apps from its real life customers. Consumers comment on products, websites, apps,businesses and their quality, features, efficiency etc.
Founded by Faisal Farooqui with its origin in the Hollywood of India, this review based platform helps us compare the pros and cons of an item before making the right decision. Mouthshut.com is compatible with IOs, Android and Windows operating systems.
Travel Directories List
TripAdvisor
One of the world's largest travel sites, TripAdvisor has more than 50 million unique visitors a month, over 60 million reviews and opinions, and millions of business listings.
With your business listing on TripAdvisor, you'll be able to connect with customers and travelers from all over the world, generate unique new opportunities to build your brand and grow your business.
Branding Directories
About.Me is a social networking site which helps you build both personal and professional contacts online via an international platform of diverse opinions.
With particular ease in creating a profile with originality and quirk, you can upload all of your hobbies and skills as well to make an all-round portfolio. About.Me is essentially an exciting fusion of LinkedIn, Instagram and Facebook all wrapped in one pretty package.
The Business Journals
Angel List
AngelList is a start-up that also helps people apply to start-up companies, put up vacancies for a post, or invest in the start-up of your choice, all in one click of a button.
Made to your convenience, you can find the perfect choice for you using filters of location, company name, field of work, etc. Popular businesses like Uber, Tinder, and Facebook are all an arm's reach way on this website which doesn't even bother with the hassle of middlemen.
Living up to its tagline 'Discover innovative companies', Crunch Base was founded in 2007 with the sole aim of providing business information about public and private companies. It offers an expansive list of information comprising of funding, industry, investments, founding members, the core team, mergers and acquisitions, news, and business trends.
All the registrations on this site are subject to a review by a moderator and social validation to ensure that only the top companies are enlisted on the platform. If you're looking to go a step ahead of your competitors and leave your mark, then Crunch Base is the ideal platform for you.
We hope our compilation of business listing sites help you find the right platform to boost your sales, build your customer base, and improve your sources. Before listing your business, make sure the particular site is relevant to your niche area.
Furthermore, local listing sites are extremely effective so make sure you plan strategically.