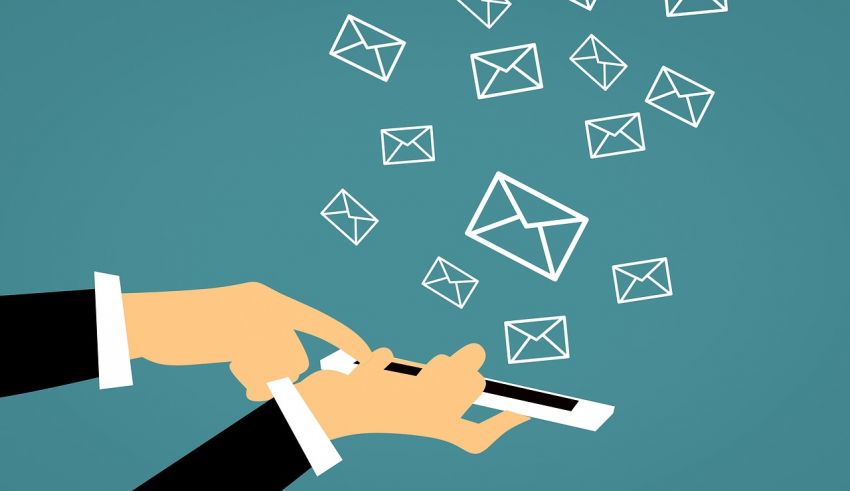 Bulk SMS messaging is a legacy description for application-to-person SMS messaging services. Today the application-to-person SMS messaging services have evolved to include bulk SMS messaging alongside the sending of single messages, interactive messaging, and incoming number services. 98% of all SMS messages are opened and read by the recipient, and on average within five seconds. That alone sounds impressive but when compared to the 20% average open rates of email it's even better.
Not to mention the fact that of those 20% of e-mails that are actually opened the average open time on these is about forty-eight hours. So if you want to make sure that your message is seen by the highest percentage of people in the marketing database – choose SMS every time.
Here are 9 best bulk SMS service providers in India for you to choose from:
1. SMS Horizon: 
Choosing an SMS vendor – whether it is for promotional bulk SMS or transactional SMS updates and OTPs – demands more rigor than a simple price comparison. The impact of your SMS campaigns depends on multiple factors including delivery rate, delivery speed, uptime, scalability, compliance, security, support, and campaign customization options. SMS Horizon provides bulk SMS with API, sender's IDs and delivery reports which gets updated almost instantly.
You can simply register with them and send bulk SMS online to several people within a fraction of a minute. They also offer software tools for sending messages to several people, all at once. It's a small company which takes great care of its customers unlike bigger companies with several services, products and support people.
Since bulk SMS services are much cheaper than advertising in TV or Radio for the same or even more amount of reach, bulk messaging is a great way to reach if you're looking to expand your business clientele.
2. Spring Edge: 
While it is tempting to save pennies by option for an inferior bulk SMS product, note that sloppy SMS delivery incurs insignificantly higher costs in the form of lost transactions or worse, lost customers! So, it is important to carefully evaluate all the factors that influence your campaign effectiveness.
The SMS providers that offer insanely low prices often fall short on most of these factors – in fact, their low pricing reflects a lack of investment in SMS gateway infrastructure, telecom partnerships, product features, and customer support. SMS platform built for developers by developers, Spring Edge has easy to integrate options to enable SMS functionality from code.
They have built-in code libraries available for almost all the popular languages and platforms. With bulk SMS, you don't have to laboriously send messages to every recipient. You can send messages to millions of people at once.
3. Text Local: 
With over a decade of experience in SMS communications and billions of SMS pushes, Text Local benefits from multiple telecom operator partnerships and an intelligent, fine-tuned SMS gateway technology. As a result, Text Local guarantees best-in-class delivery rates and ultra-low latencies for all your SMS messages, while being fully compliant to TRAI regulations.
Either send a handful of messages to a targeted group or send thousands of SMS messages to your entire list. A great SMS marketing service makes it easy to customize your text message campaigns to the needs of your SMS subscribers. A bulk SMS service such as that offered by Text Local, allows businesses to immediately respond to the events of the day or to a competitor's promotions almost instantaneously.
4. Solutions Infini: 
Newspaper ads, TV commercials and almost all forms of outdoor advertising are cost prohibitive for most small to medium sized businesses. Bulk SMS marketing on the other hand has such low set up and running costs that campaigns can be launched and executed for a tiny fraction of costs associated with the more traditional marketing methods.
Known for their branding and army of sales team, its notable to say that Solutions Infini have quite a lot of sales people around every city attempting to pitch their services. Solutions Infini ensures that SMS marketing is more effective for you. Due to the nature of the relationship people share with their phones, people can't resist checking their phones once there is a new notification.
The brevity ensures that the message is straight to the point for the consumer and reduces time spent on planning, deciding what message to send on the business's side.
Also Read: 7 Best Bulk SMS Service Providers In Delhi For Effective Marketing
5. Msg91: 
The days when business owners and marketing managers could send out marketing messages into the ether in the hope that they would land on their target audience are over. For any company with even one eye on costs, it's not essential that every marketing message is as highly targeted as possible.
As bulk SMS marketing is permission based everyone who received a message will already have a relationship with you, and have agreed to receive marketing messages from you. Msg91 ensures that though SMS marketing might not get your promotions to as many people as other traditional ways might have, but it will get your promotions directly to customers who are interested in your product.
Using Msg91 transaction SMS to invite people at your events, update guests with travel deals, flight delays, visa information and more is great to keep your customer updated about your business.
6. Bhash SMS: 
SMS messages can be personalised to the recipient and delivered to their pockets within seconds. They can also be personalised based on the customer's previous buying behaviour and demographics. They can even be location based as well as individually sculpted based on different stores and different regions of the country.
Small businesses can use Bhash SMS to establish a connection with their audience, real estate companies can use it to send their access to property listings and communicate with house hunters on setting up appointments and other requested information, bars and clubs can use it to send out passes, or entry tickets, retail shops can use it to send coupons and send out information on exclusive offers. SMS Marketing has no limits whatsoever.
7. BestBulksmsindia: 
With SMS, there is an incredibly high rate of subscriber action. Whatever you SMS is – promotions or contest – these is more action taken compared to any other marketing or promotional strategies. Also unlike email, SMS doesn't have to battle against spam or other email filters.
If anything, SMS is more of a direct connection to your customer base than any other marketing strategy, and there aren't any barriers. Be an established business or a starter, the very essence of getting across to your audience and knowing those interested in your product/service is to pass information, and so far SMS marketing has proven to be the most reliable means of achieving this goal.
Bestbulksmsindia is cost efficient and fast, helps you provide straight to the point messages, and build better relationship between the business and the audience.
8. SSD India: 
A large demographic of consumers have abandoned the email and have turned to text messages. Show your client list that you are keeping up with the technology by sending targeted promotions via text. It will give your company a head start in winning the battle for the next generation of shoppers.
This can be a great strategy for smaller businesses who are looking to create a buzz locally. SSD India helps provide a promotional SMS service that makes your marketing more effective, boost your client's experience and skyrocket your sales in a fast, user-friendly and cost-effective method.
With SSD India you can easy create personalised messages via merge fields, sending regional language texts, attaching files and images, or scheduling/staggering with pushes.
9. Kap System: 
Though this is a challenge for some businesses, the 160-character length of SMS is a boon for marketing. It forces you to be clear and concise. Instead of having your subscribers slog through content that isn't always relevant, SMS gets to the point immediately without anything that is unnecessary.
Kap System ensures that when done correctly, SMS marketing will be a major boost for the businesses that need to communicate with its customers, who wants to build a list of interested customers in receiving inquiries or get reminders.
The short codes are easy to remember so the customers can easily communicate with the business and this can help boost response rate. They provide specialized, reliable, high quality, hassle free sophisticated services with cost saving. A great deal if you ask us.