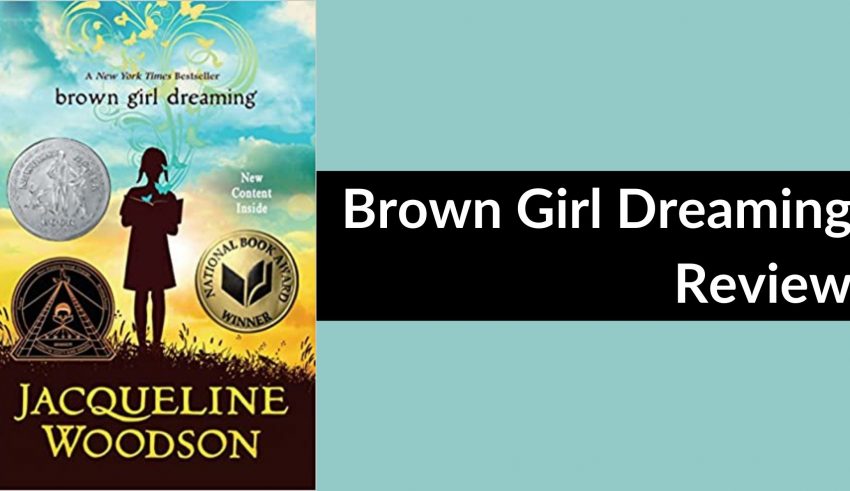 Whether you are an adult or a child, reading books is an activity for everyone alike. Not only does reading books relax the mind, but it also gives us new worlds to explore and inhabit. So, be it a science fiction thriller, a philosophical memoir, dystopian fantasy, romance, or children's literature, books are for every kind of person.
One can learn new things from reading books and even become a more open-minded person. This is why reading is an activity that many prefer to inculcate right from their childhood. Now, reading complex fiction can be challenging for children. So, children's novels or adolescent fiction is the best way for them to get into the world of reading books.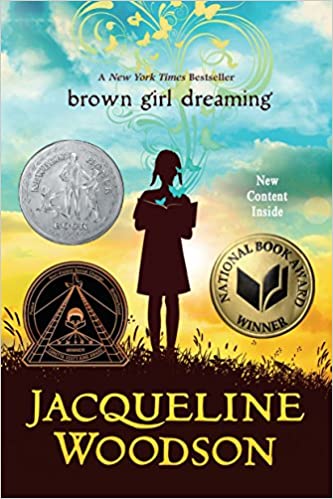 Brown Girl Dreaming is an award-winning autobiographical fiction and one of the best children's novels authored by Jacqueline Woodson. It is a powerful, moving memoir of the author, who is the "brown girl" of the title, as she recalls her childhood.
She describes in the novel, the tribulations of growing up as an African-American in the tumultuous times of the 1960s in South Carolina and New York. At this time, racism and remnants of segregationist laws were deadening the American society.   
The novel is composed in the form of vivid verse and an eloquent poetic narrative that records the consciousness of a child. It also deals with adolescent issues of self-discovery and is a mature exploration of coming to terms with one's identity.
Its fluid readability and simple, but not simplistic, subject makes it the perfect children's novel for young adults to read. Brown Girl Dreaming comes in a beautifully illustrated edition by Puffin Books, which makes the reading process more interesting. If you are not a fervent reader, you can also access this book in audio format.  
Read further into our complete Brown Girl Dreaming review to delve deeper into this amazing children's novel and one of the best books to read in 2021.  
---
What is the Story

?
At the outset, this novel appears to be a simple story about family and friendship. But, reading deeper into the novel, one realizes that it is a cherishable craft of a gifted writer. The story begins with the birth of Jacqueline or Jackie in Ohio in 1963.
Although she is born and lives in the North, Jackie frequents trips to the South to visit her maternal grandparents. After her parents' divorce, she along with her mother and two siblings comes to permanently live in Greenville with her grandparents.  
Now, this is a time in the American South when segregation is still in place. Also, there is a founding sense of a civil rights revolution. Jackie and her grandparents participate in peaceful protest marches. But her mother, Mary Ann wants them to move to New York.
Once in New York, Jackie finds it difficult to reconcile the simple pleasures of life with her grandparents. Here, she encounters the rapid, urban city life where she struggles to find a voice of her own. She finds warm friends and engages in the political movements of the time. Eventually, she discovers her calling as a writer as the novel comes to an end.  
---
Awards and Honors
This novel holds several awards and honors to its name. Firstly, it won the National Book Award for Young People's Literature and the Coretta Scott King Award. Then, it was also bestowed with the NAACP Image Award for Outstanding Literary Work in Young Adult Fiction. Further, it won the Newbery Honor Book for excellent contribution to American literature for children. 
Why You Should Read Brown Girl Dreaming?
Well, there can never be enough reasons to read any novel. Yet there are certain factors that make Brown Girl Dreaming an interesting read. Some of these factors are listed as follows: 
This children's novel can be read by both children and adults. This is because it has themes that all can resonate with. Some of these themes are – growing up, society, history and politics, family and friendship, and so on.

 

Reading this novel can help you learn about the cruel and violent history of America. The novel traces landscapes of the American North and South when Jim Crow segregation laws were still in place. It also talks about the theme of racism, visible remnants of which exist in America even today.

 

It is a unique novel, for it is written in verse form. If you or your child is a beginning reader, this book can keep you hooked. 

It's

 simple, yet evocative language further makes for great readability. Also, because it is in poetic form, it becomes easy to recite and follow. 

 

This novel can teach your child about the values of empathy for everyone regardless of color, race, and ethnicity. It also narrates how a young adolescent individual traverses the demands of the society in which she lives in. As a result, the story shall be of particular interest and great learning for children in the same state of mind.

 

Although it is an autobiography of the author, it creates worlds that we can call our own. The "brown girl" of the title becomes then, in a way, every girl who is reading the novel. This is because it is actually that relatable. 

 
---
Conclusion
So, thinking about picking your first book to read or giving your child their first novel? Then, believe us, that Brown Girl Dreaming is the best children's novel for you to pick up.
Written in simple verse and eloquent language, this novel is about everything that an adolescent can relate to. Be it family and friendship, self-exploration, or identifying one's uniqueness in a rough world. This novel is a perfect little world for a child to delve into and explore. So without further ado, bookmark your next read with one of the best children's novels of all time.