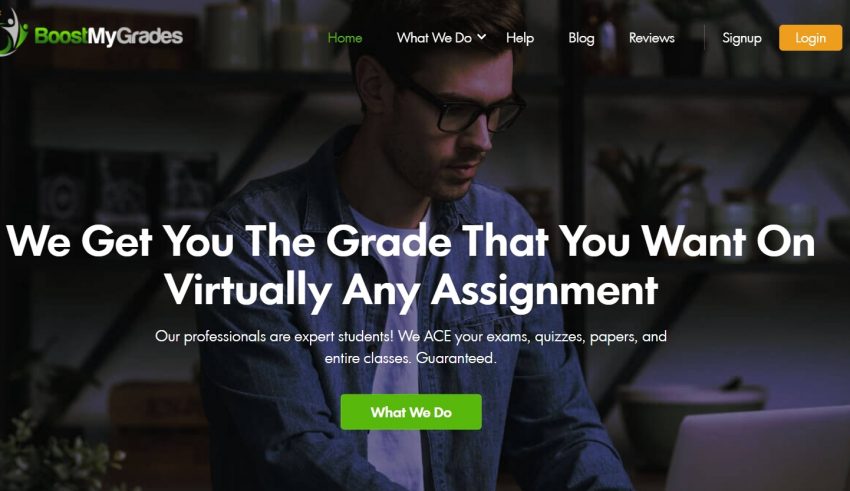 There is nothing more annoying about university life than writing assignments. After all, we all know how time-consuming and nerve-wracking assignments can be. Neither do the approaching deadlines make the process easier. Now while University life is not all about writing assignments and earning grades, they are crucial to steer forward in terms of a professional career.
This is why you can utilize online assignment writing services and get good grades without spending all of your time. By doing this, you will have more time to explore professional avenues apart from academics. It also enables you to get your assignments done by experts in the field. Therefore, you have a better chance of boosting your grades.  
About BoostMyGrade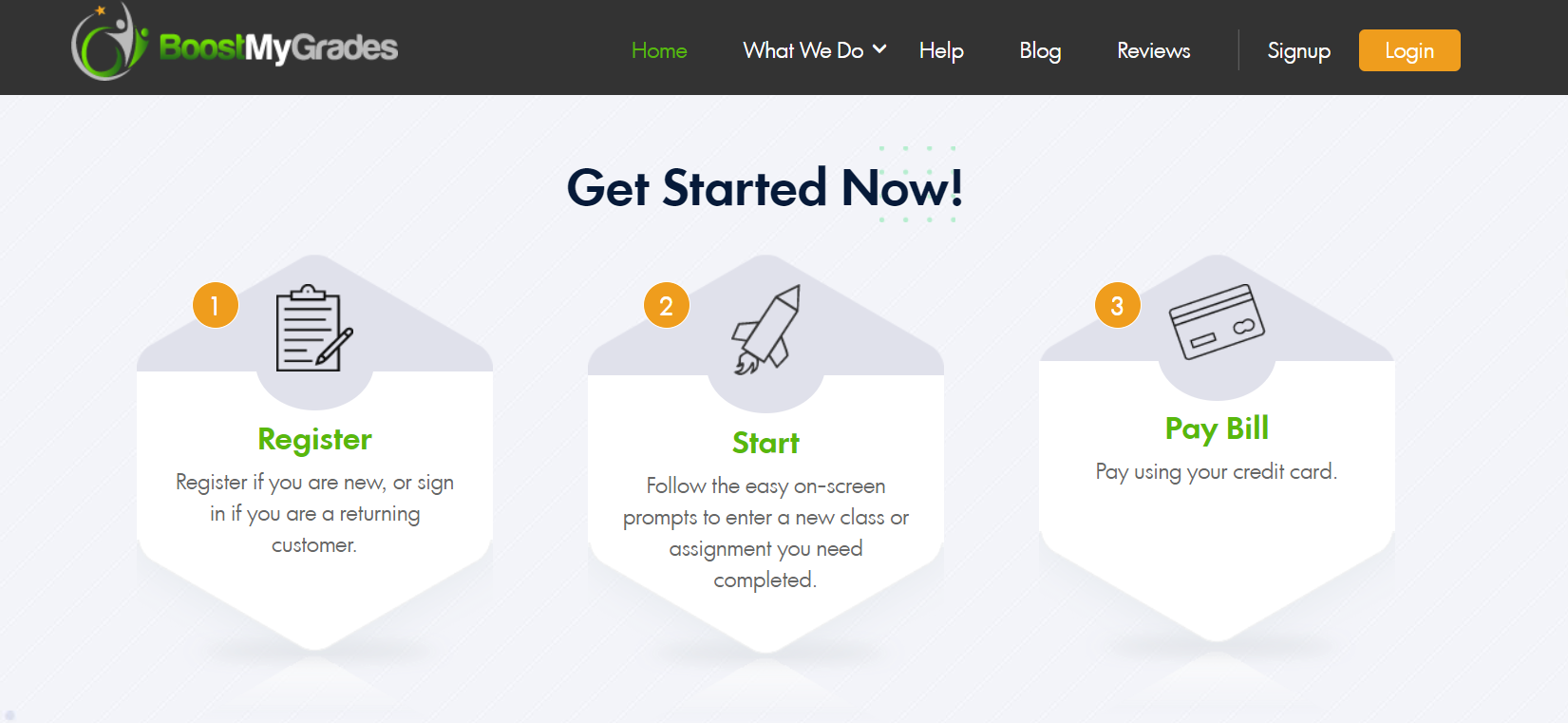 BoostMyGrade is one of such essay writing tools and assignment writing services. Whether it is those tedious physics numericals or the long literature essays that you just cannot start.
This assignment writing service does the task for you like a pro, so that you don't wreck your nerves. It is also an online tutoring service to improve your academic performance and get those concepts to your fingertips. Besides, users here can also take online tests and get homework help from experts in the field.  
As per what they claim on their website, BoostMyGrade supplies services backed by a 100% satisfaction guarantee. They will take your online classes for you and ease the burden of your coursework.
When you sign up with this assignment writing service and online tutoring provider, you are basically hiring a professional tutor to do all these tasks for you. This may include writing your assignments, taking your online class, completing your homework, and more.  
Read our complete BoostMyGrade Review to know whether this assignment writing service is worth giving a shot or not.  
---
Features of BoostMyGrade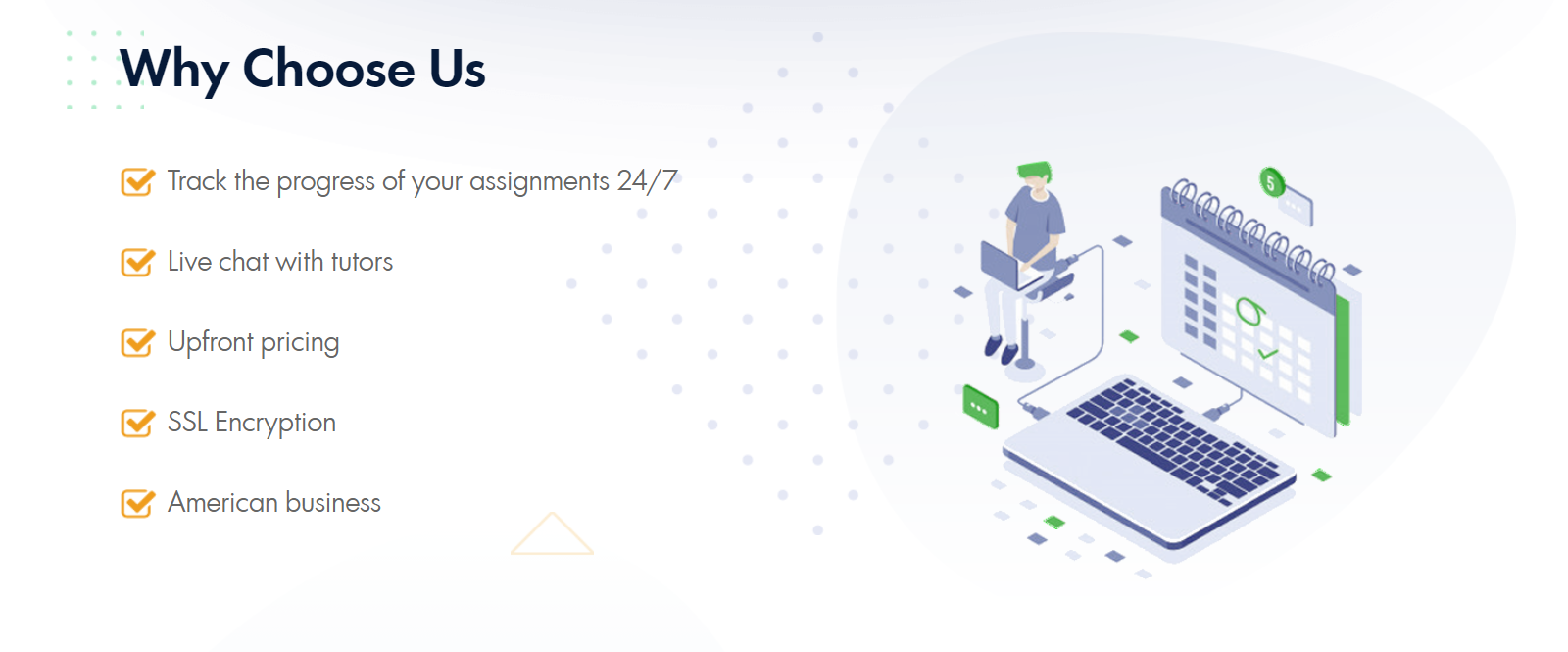 BoostMyGrade lists several features that can prove useful to boost your academic performance.
Some of these are as follows:   
Track Your Assignments
When you order for an assignment on BoostMyGrade, you can track its progress round the clock, through your personalized dashboard. Right from requesting a quote to the review stage to the final approval, you can track your assignments anytime conveniently.  
Live Chat with Tutors
Your professors might want your assignments to be in a particular way. With BoostMyGrade, you can easily communicate your individual assignment requirements to the tutor assigned to you. If your tutor is taking your online class, you can also live chat with them to clarify doubts and understand concepts.  
Competitive Prices
This is insider information! BoostMyGrade does not explicitly list prices on their website. So, to avail a package, you will have to request a quote. As per customer reviews, BoostMyGrade charges $150 for 800 words and the starting price is $75. Now this is quite huge as compared to other assignment writing services for students.  
Secured Payments
Paying your bill at BoostMyGrade is completely safe. This is because their payment gateway is protected by SSL encryption. What this means is that no third-party websites or hackers will be able to steal confidential information such as your card details while making a payment.  
American Business
BoostMyGrade is an American service provider. As such, most of their writers are native English speakers. This means that your assignments are done by people who are experts in the English language. Therefore, you get grammatically correct and proficient assignments that make sense.  
---
Services Offered 
Although BoostMyGrade is largely an assignment writing service to save time writing assignments, it also provides other services for students. The four main services that this provider offers are given below:  
Online Classes
Be it the start of the semester, or the mid-semester blues with a syllabus that seems to be piling up every moment. The despair is real! You can sign up with BoostMyGrade to ease the burden off your shoulders.
They will assist you with all your coursework in the online classes at your pace. When you purchase their service, you will be asked to share your syllabus with the tutor assigned to you. After this, your tutor will catch up on everything that is going up in your online classes. They will even assist you with assignments. You can communicate with your assigned tutor through live chat. 
Online Tests and Quizzes
With BoostMyGrade's unique services, you can bid farewell to late-night cramming of useless information and fretting over the exam the next morning. Designed exclusively for students, this provider helps you take your online exams without stressing. If you have an online exam that you do not wish to write, then a tutor at BoostMyGrade can do it for you.
Be it any subject – Business, accounts, literature, or physics, they have expert tutors in their domain for every specialization. After you fill the form on their website, you will be required to share your exam login credentials with them. This is necessary so that they can take the test, quiz, or exam on your behalf on the allotted day of the exam.  
Homework and Assignments
This is one of the popular services that BoostMyGrade offers. If your teacher has given you 100 odd derivations to complete, fret not! This provider of assignment writing services will do the task for you.
As mentioned before, they have tutors for every field. So, be it a programming assignment or questions about European history. These tutors will do your homework, quizzes or assignments at a fixed per word charge. This means that you can spare yourselves these time-consuming tasks. Instead, you can focus on other things that are more important for you, like a job, or your social life.  
Customized Essays
Long essays wreck your nerves and let us call that a fact. But it is also true that for most university students, the task is inescapable. So why not get your essays written by experts in the field? BoostMyGrades offers 100% plagiarism free essays for students of all specializations. They encourage their tutors to use plagiarism checker tools before they submit the essay to you or your professor.
Not only this, but they can also help you improve your essay writing skills and thereby, boost your grades significantly. Besides, they also create PowerPoint presentations and write long-form case studies on behalf of the students. As per their claim, their assignments and essays are substantial enough to make your professor's jaw drop.  
---
How to Get

Started?

 
Buying a service from BoostMyGrade involves a three-step procedure. Read further to know more about it.  
Register
If you are a first-time user, register and create an account on their website. For doing so, you will need to fill out your basic details including name, email, phone number, etc. 
Add Class or Assignments
Once registered, sign in to your account and request a quote for the service you want to avail yourself of. You can do so through their live chat system. Then, navigate through the intuitive prompts on their screen to add a class you want to be taken or an assignment that you want to get done.  
Pay The Bill
After selecting a service, all you need to do is pay the requisite amount. Simply follow the prompts and pay securely through your credit or debit card to complete the process. 
Is BoostMyGrade a Legit Service?
All said and done, the question of whether you should give BoostMyGrade a shot still remains debatable. No doubt, it is one of the most popular assignment writing services available in the industry. But according to several customer reviews about this provider, its popularity is highly questionable.  
The first thing which gives off their credibility is the fact that prices and packages are nowhere explicitly stated on their website. This means that you will have to request a quote stating your requirements in an email to them. Now as per customers, your inbox will be brutally spammed after requesting a quote. 

 

The other disadvantage of availing 

BoostMyGrade's

 assignment writing services is that you do not know who is writing your assignments. Although they claim that their tutors are expert students of the field, there is no way that you will know even if it is otherwise. 

 

Further, as mentioned above, their prices are comparatively higher than other essays or assignment writing providers. If you are coming to this website, chances are that you are a student. And this pricing can be way too high for a university student who is for the most part, broke or in debt.

 

According to popular reviews, the content offered in assignments from BoostMyGrade is not prolific either. Most of it is simply unthought paraphrases from sites like Wikipedia, etc.. This means that you cannot trust the quality of the work before you can actually purchase it. So, there are chances that your money will totally sink into the waters.

 
---
Conclusion
All in all, if you just want to get your assignments done or get back on the pace of your coursework. Then, BoostMyGrade is worth giving a shot. Not only will it help you get your work done on time, but also help you to focus on other things.
This might be your independent research, a part-time job or your social life. This assignment writing service can help take your online classes, take tests and quizzes on your behalf, and more. You can also get personalized essays at a competitive price here. That stated it is no place to get good quality write-ups. So, if you are an A+ grade student, then you might steer clear of this service altogether.