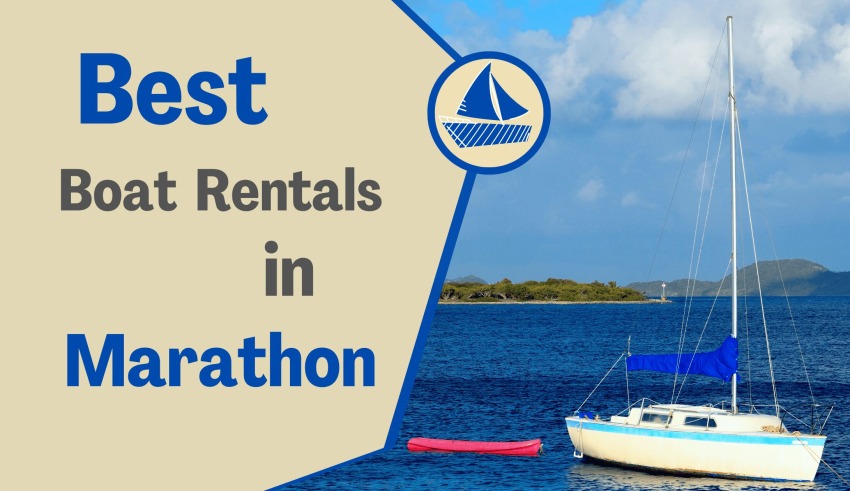 Most boating fanatics would know that buying a boat requires intense research, making it hard to decide. Moreover, the high cost of owning and maintaining a vessel might be too much. Thus, renting a boat to experience the boating lifestyle at nominal charges is reasonable. One thing to pay attention to is the activities you want to try out. For example, ski boat rentals should be your go-to for water skiing. Marathon, a group of 13 islands, offers several waterfront restaurants and the best boating activities. The pristine water makes it a popular boating place. The following article will discuss and list the best boat rental in Marathon, FL. Let us jump right into the write-up and start fulfilling your boating dreams.
Best Boat Rentals Marathon FL


Captain Pips is a resort in Marathon known for the atmosphere and its open water access to the ocean. Other than its mesmerizing vacation suites, Captain Pips is known as the Best Boat Rental Marathon FL. Famous personalities like Ernest Hemingway and Eddy Fischer have visited the vacation hideaway. The resort allows you to rent its boats on a daily, as well as, weekly basis.
Equipped with the latest technologies like GPS and the US Coast Guard Safety Equipments, these boats will surely help you experience the best time of your life. The resort also provides you with the safety guidelines and boat capacity to help you plan your boating trip.
You can reserve the "Here and Now", 19-ft Seabox Bimini for fishing, or the "Pirate Flag", 22-ft Bennington Bimini, to spend a relaxing day on the waters. Other than the rental boats, they also offer jet ski, paddleboard, bicycle, and kayak rentals. Thus, Captain Pips is one of the best Boat Rental in Marathon FL.
Phone: +1 305-743-4403

---
Related: 15 Best Key Largo Boat Rentals (Luxury Boat Rentals)
---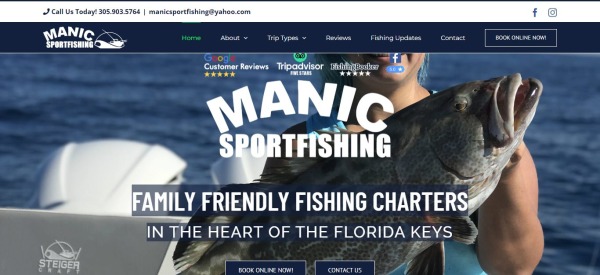 The Manic SportFishing is another reputed Boat Rental Marathon FL, Flmainly offering pontoon boat cruises and snorkel trips for recreational purposes. The boats are spacious, well-maintained, and come with air-conditioning for a luxurious and memorable trip. Moreover, Manic SportFishing's crew is professional and experienced and focuses on customer satisfaction.
The rental offers several trip options for Sightseeing and Snorkelling, Reef Fishing, Offshore Fishing, and Shark and Barracuda Fishing. You could also organize a Pontoon Boat Party for a day out with your family or your kid's birthday. Manic SportFishing's 26' Pontoon Boats are perfect for watching the sunset by the waters.
Phone: +1 305-903-5764

---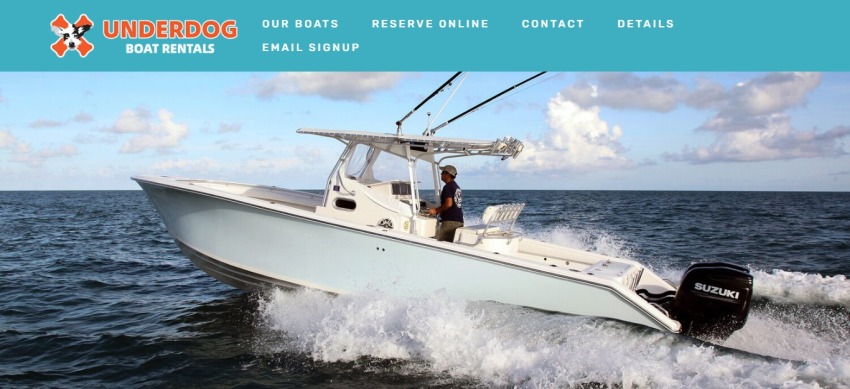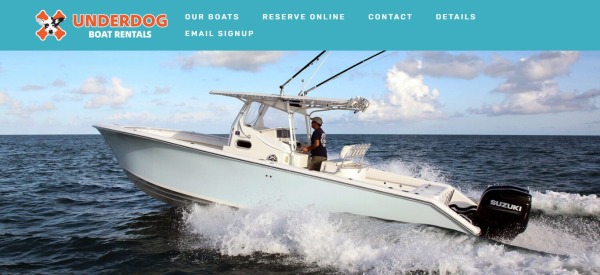 Underdog Boat Rentals is the cleanest Boat Rental Marathon, Florida with its boats equipped with state-of-the-art safety equipment. The agency also offers several complimentary items such as Audio Systems and the best gears available. Moreover, the location of the Rental is convenient and has over 60 years of experience in the industry.
The Keys are the dream tropical destination and what could be a better companion than Reel boats. The Rental has over six boats to choose from with extensive details for each on the website. Make sure to read the detailed terms and conditions before booking a boat for your vacation. Underdog Boat Rentals also offer docking details to help you outline your itinerary.
You can also sign up for their newsletter to get regular updates about water regulations, qualification tests, and fine print details.
Phone: +1 305-743-0445

---


The Vacation Boat Rentals is a Boat Rental Marathon, Florida, with years of experience and serves five locations – Stock Island, Marathon, Big Pine Key, Key West Florida, and Islamorada Florida. The rental agency offers boats for your fishing needs and equips them with the latest technologies.
Their rental boats can withstand bad climates and can help you navigate to places with pools of fish. Equipment like the GPS Chartplotter, Fish Finder, and many more, help you organize a fishing competition with your buddies or family. Another unique experience offered by the Vacation Boat Rentals is their Aqualodges, your floating home for the vacation.
These lodges come with furniture and TVs and stock the essentials needed. Choose from 22 boats available at Marathon for a great weekend with one of the top boat rentals in Marathon.
Phone: +1 866-420-1515

---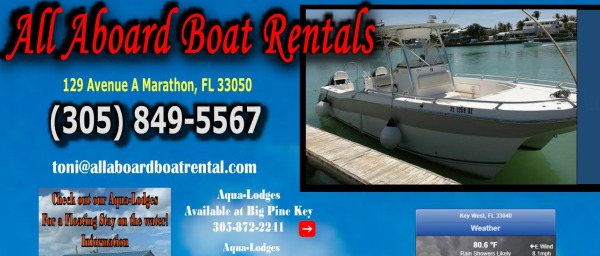 The All Aboard Boat Rentals services in five key locations to make it easier for you to rent and have a fun day out in the waters. The company also offers kayak rentals and fishing and snorkelling ones. All Aboard Boat Rentals provides you with a list of 19 rental boats equipped with safety gears for your protection.
You can go fishing with your friends, snorkel in the deep waters, and come back to stay at the Aqua Lodges. These lodges allow you to dock your boats, enabling you to take them out to the sea at your convenience. Trip Advisor awarded a Certificate of Excellence to the Rental in 2015, owing to the exceptional service they extended.
Phone: +1 305-849-5567
---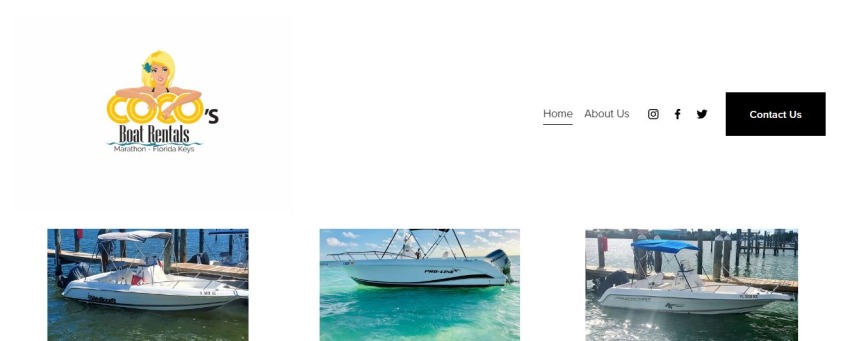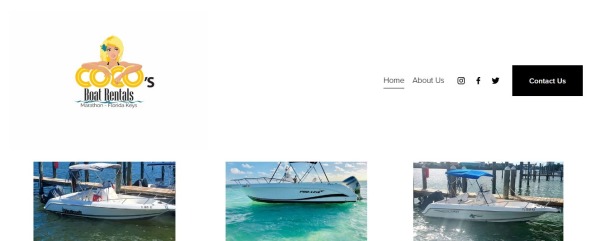 Coco's Boat Rentals is a top Boat Rental Marathon, FL, which is family-owned and offers a truly tropical vacation experience. The island has a unique ecosystem, full of wildlife, fascinating blue water, and amazing sunsets, making for a notable destination for boating. Their boats are equipped with GPS, the required safety gear, fish finder, depth sounders, and stereo equipment.
Moreover, the company offers a list of the local restaurants you can eat at to finish your day and all safety guidelines allowing you to enjoy your time. You can choose from 17 boats available with prices between $225 and $350 per day.
If you want to book the boats for more than a day, you need to book well in advance and reserve it for the period. Coco's Boat Rentals has over eight years of experience, making them one of the best Boat Rentals in Marathon.
Phone: +1 305-407-7721

---


Sea Livin' Yacht Charters is located in Islamorada, Florida, offering charter boats and private yachts to travel to the Islands of the Keys. The destination is full of natural reefs, water activities, renowned dining locations, and adventure sports, making for a great tropical vacation destination.
You can also watch the sunset with your family on the boat decks and gaze at the skyline with Sea Livin' Yacht Charters. The agency is one of the top yacht rentals in Marathon, FL, with an experienced crew to ensure you can enjoy exquisite food.
They also offer access to the cleanest private beaches for a magical experience. You can choose between an Overnight Cruise, a Day Cruise, and a Sunset Dinner Cruise for $4150, $3250, and $2650, respectively.
Phone: +1 305-321-7990

---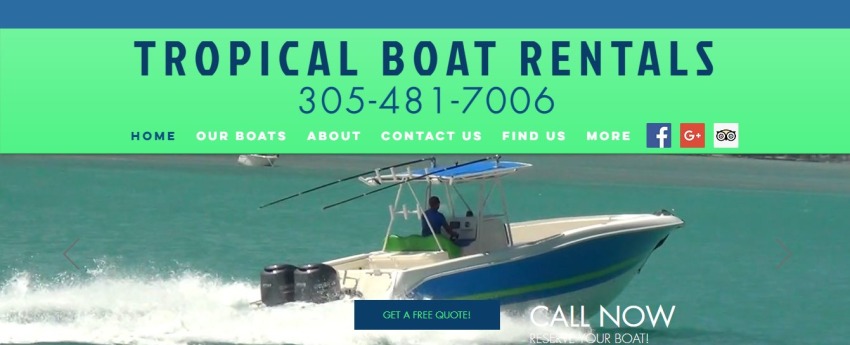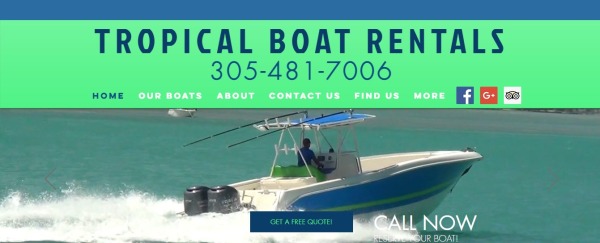 Tropical Boat Rentals have been industry experts since 2007 and know exactly what you need for your vacation. Their boats are well-maintained and come with safety equipment so that you can go boating on the gorgeous Florida Keys waters. You can also rent fishing rods and snorkelling equipment for a fresh dose of adventure sports.
The reason Tropical Boat Rentals are the best boat rentals in Marathon, FL, is that they provide a detailed list of all the places you can explore to come across coral reefs. You can fill out the enquiry form on their website to get a quote according to the boat, dates, and equipment you choose. We suggest you get in contact with Tropical Boat Rentals' customer support to plan your itinerary.
Phone: +1 305-481-7006
---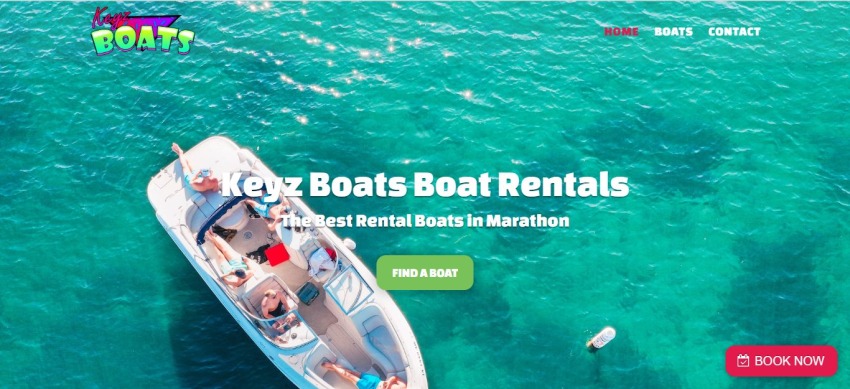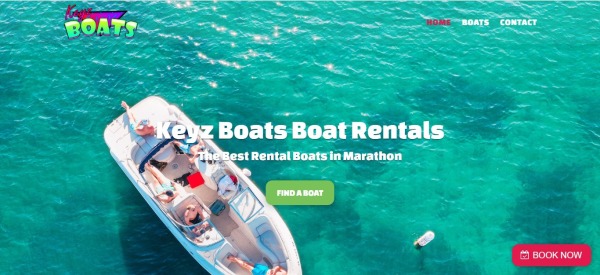 Planning to go snorkelling and diving? Well, the Keyz Boat Rental is the perfect Boat Rental for you. Their boats are affordable, available on a multi-day basis, and meet all Coast Guard set safety standards. Moreover, the Keyz Boat Rental's location makes it easier to rent boats and take them out in the waters.
The generous additional discounts helps you realize your dreams of the perfect boating vacation with your loved ones. You can also host parties on some of the boats and add excellence to the celebration of your special occasion.
The rental agency has their boats listed on their website along with the activities they are the most suitable for. We recommend you check with the company's policies and equipment list before renting any of the listed boats and yachts.
Phone: +1 305-923-4930
---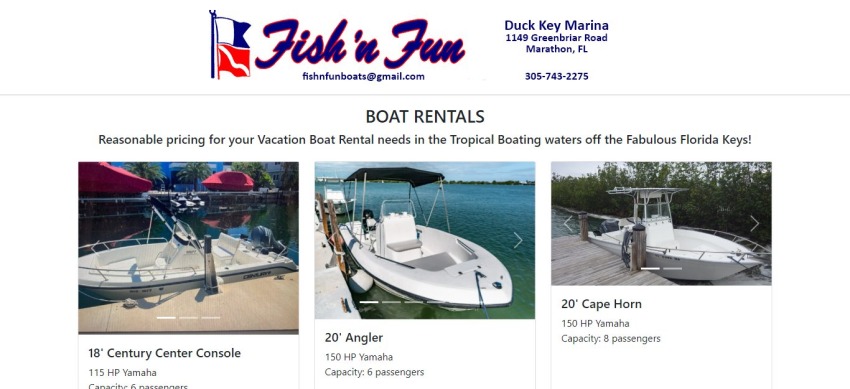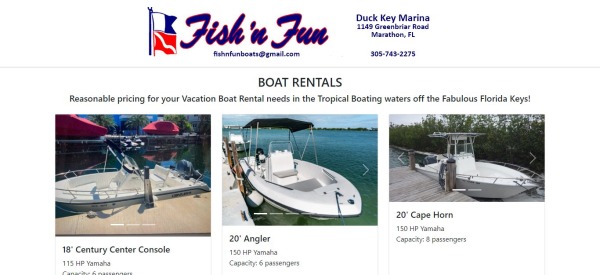 Fish n Fun Rentals is famous as one of the most affordable boat rentals in Marathon. However, the rental does not compromise on the quality and provides state-of-the-art safety equipment to help you stay safe while enjoying your day. Fish n Fun Rentals also supply a list of state guidelines and safety measures to ensure you are in the best hands.
You can rent a Yamaha or a Mercury Boat and choose between boats with capacities of 6, 7, 8, 10, and 12 passengers. The best part of Fish n Fun Rentals is that they offer flexibility and have a solid support team to help you plan the perfect tropical vacation. In case you need boats for longer durations, the Fish n Fun Rentals Team offers their deals at discounted prices.
Moreover, you can rent tubes, water boards, and other watersports equipment. Thus, you can rely on Fish n Fun Rentals and plan your vacation without worrying about any extra burden!
Phone: +1 305-743-2275
---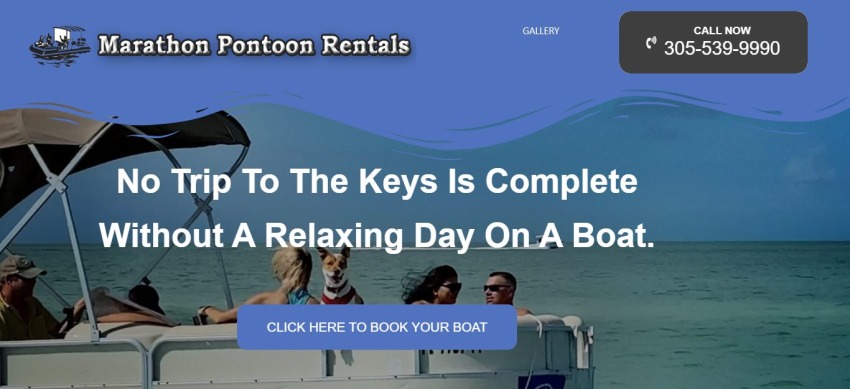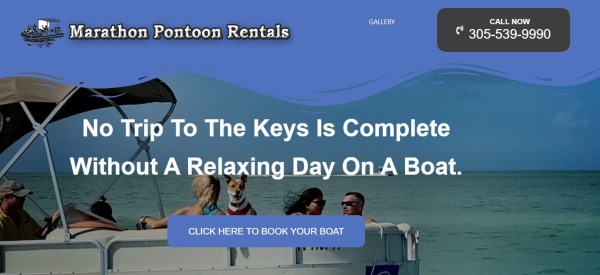 The Florida Keys are the tropical dream and vacation spot of America. The activities, like moonlit beach walks and fishing in turquoise waters, that are on your bucket list, will be checked off quite surely! Marathon Pontoon Rentals help you realize your dreams by offering vacation rentals, boat rentals, and quick bookings to the attractions in and around Marathon, FL.
The reason why it is one of the best boat rentals in Marathon is that it offers dog-friendly boats. Thus, you can take your cherished paw-friend on a vacation without hassle. Another advantage of choosing The Marathon Pontoon Rentals is that if you stay in a waterfront location accessible by the agency, you can keep the boat on a daily, weekly, or monthly basis.
Thus, you can enjoy the local life without the hassle of changing rentals and entering into contracts. Marathon Pontoon Rentals are also one of the best yacht rentals in Marathon, FL, and offer fully equipped party boat rentals too.
Phone: +1 305-539-9990

---
Related: 15 Best Boat Rentals in Dubai (Top Rated Services)

---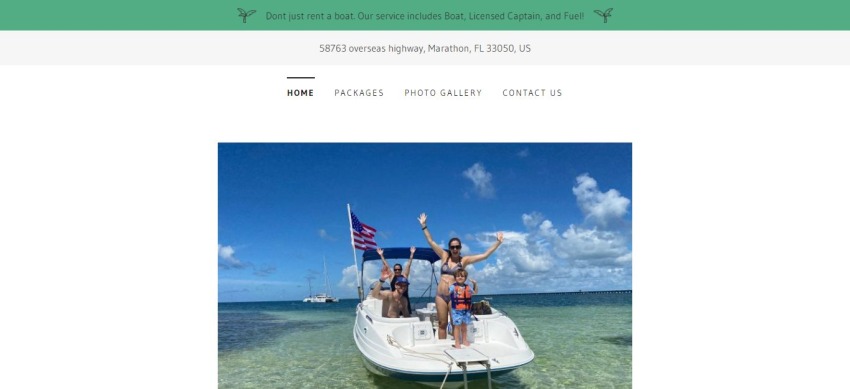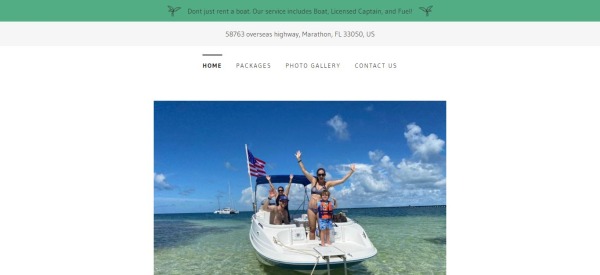 If you are looking for an experience of a lifetime along the shores of Florida Keys and Marathon Islands, Aqua Leisure Boat Tours is the partner you need. The agency has a well-maintained, clean, and spacious boat equipped with state-of-the-art facilities. Also, the boat is a 25-ft Cobia deck one with a stereo and fresh water supply and is powered by a 250 HP Yamaha Motor.
You can also get a licensed captain for your journey on the open waters and request the agency to accommodate special requests. Aqua Leisure Boat Tours offers Half-Day and Full-Day packages for greater flexibility.
Phone: +1 781-974-4795

---


Ski Rental Florida has several partners that curate experiences to offer a great vacation. You can check the Damage and Liability Waiver, and a basic water safety course to understand what is expected of you. For a guided ski experience, you can check out their hourly rides. However, if you want to go for a cruise experience or snorkelling, you can get in touch with the agency to relay the information to their partners.
Phone: +1 305-432-6739

---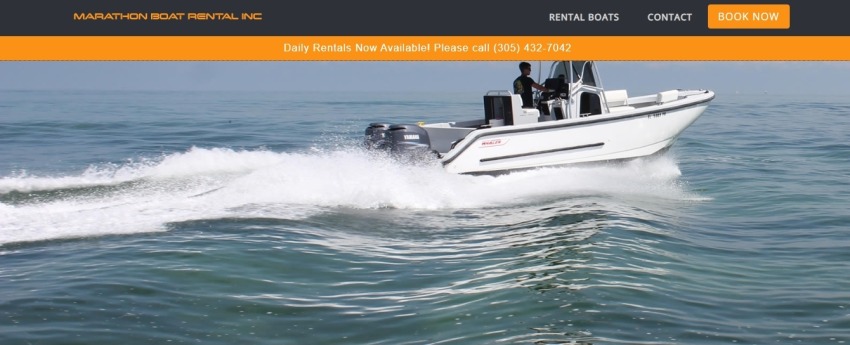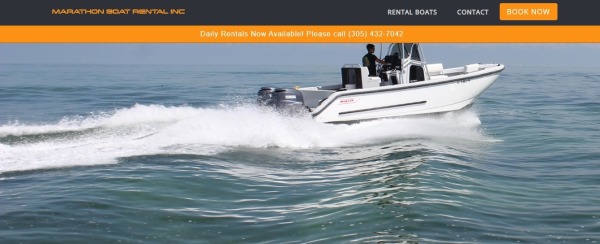 Marathon Boat Rentals are the perfect companion to choose from for the luxurious boating trip you have been planning for years! The agency provides a detailed description of the amenities and equipment each boat has and recommends the best fit according to your needs.
The best part of Marathon Boat Rentals Inc is that they value customer satisfaction over money and would never mislead you. Go fishing or diving in the most affordable and safest boats available in Marathon, Florida.
Their Single Engine Rental Boats are priced between $900 and $1150 per week, whereas the Twin Motor Ones are available for between $1400 and $1800 per week. Marathon Boat Rentals Inc offers a list of the best hotels and resorts you can stay at, to help you plan the perfect trip.
Phone: +1 305-432-7042
---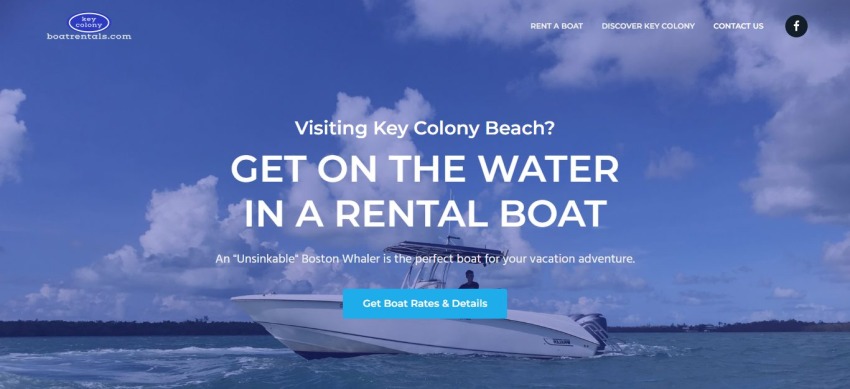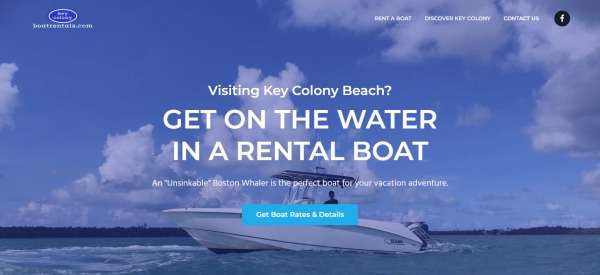 The Key Colony Rental Boats Agency is an Aqua Lodge Boat Rental Marathon, FL functioning across five locations – Islamorada, Key West, Marathon, Causeway Key Colony, and Big Pine Key.
They offer six boats to choose from for the perfect party and vacation you deserve. They have Single State Room and Double State Room aqua lodges for staying overnight on the trip. Thus, you can plan the perfect boating weekend with Key Colony Rental Boats.
Phone: +1 305-602-4500
Conclusion:
The Marathon and the Florida Keys are the perfect destinations for a tropical vacation close to home. You can choose the above agencies to ensure a hassle-free journey. We hope the article helped you get in touch with some of the best boat rentals in Marathon, FL.