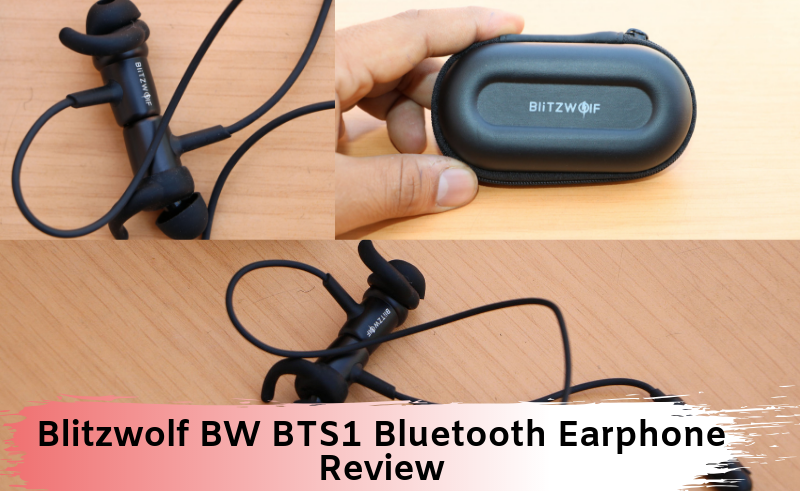 When it comes to wireless Bluetooth earphones, there are tons of options available in the market. With so many products, choosing the right one becomes a hectic task.
Even though the wired audio products are always better in terms of sound quality, I still prefer wireless because of all the mess and chance of breaking the wires.
It's true that almost all the other audio manufacturer is focussing towards the next-gen True Wireless products but not so true wireless earphones are still a super solid option for you.
Keeping that in mind, we're today going to talk about Bluetooth earphones from not so popular brand Blitzwolf. If you are the one looking for a budget wireless in-ear earphone in the market, here is a worthy contender to look at before buying anything.
Here is a full review of the Blitzwolf BW-BTS1 that boasts some attractive features coming at a friendly price tag of just 20-25$ (1700 Rs).
Interested in Buying This Amazing Sport Bluetooth Earphone – Click Here Now !
Get 30% off Use Code : 30bts
In-Box Content
Along with the premium looking BlitzWolf BW-BTS1 Bluetooth earphones, we also get a small & beautiful storage case with high-quality construction quality.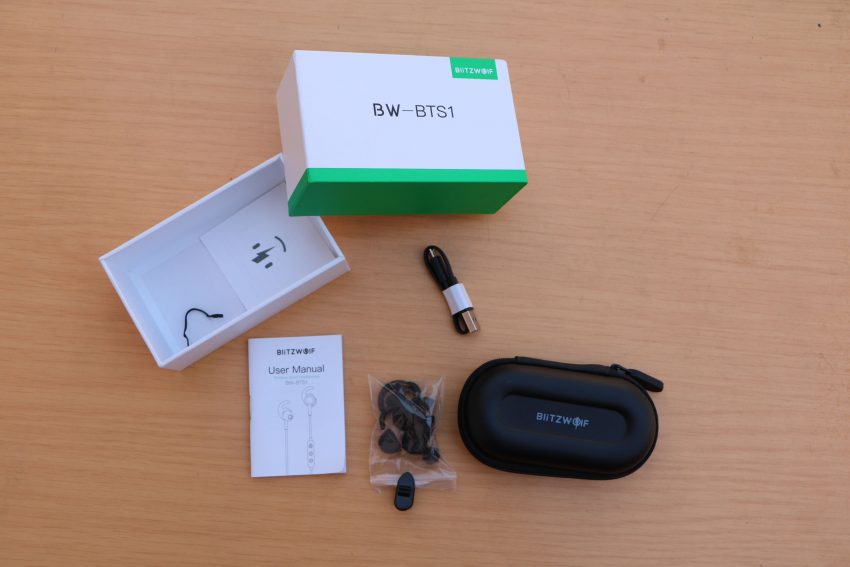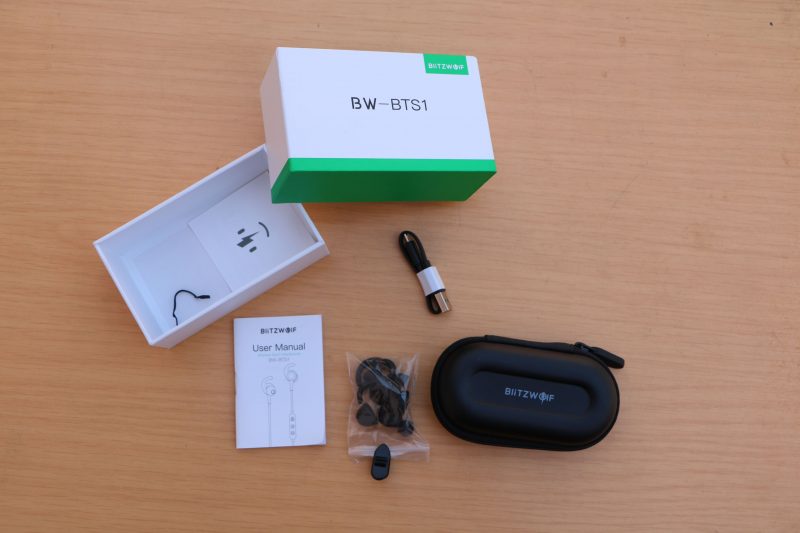 You'll find some other accessories like a micro USB charging cable, two different size earbud, two pairs of size shark fins, a cable clip and a user manual. That's pretty much it when it comes to the in-box content. Blitzwolf has given all the possible accessory for the earphone.
Design
At such a cheap price tag, finding decent looking Bluetooth earphones is a rare happening. That's where this product surprised me. Blitzwolf in-ear wireless earphones simply look amazing and feels premium too.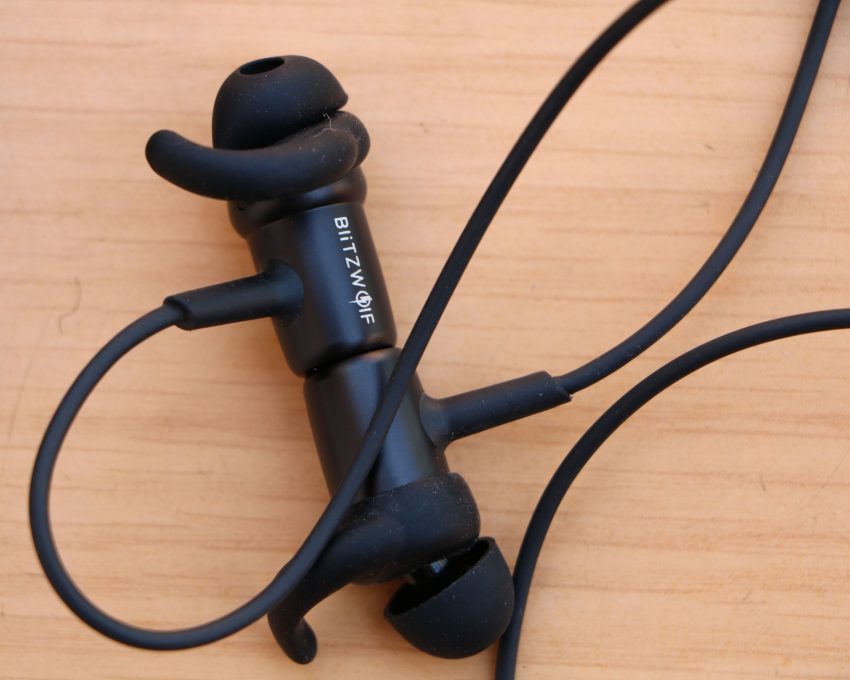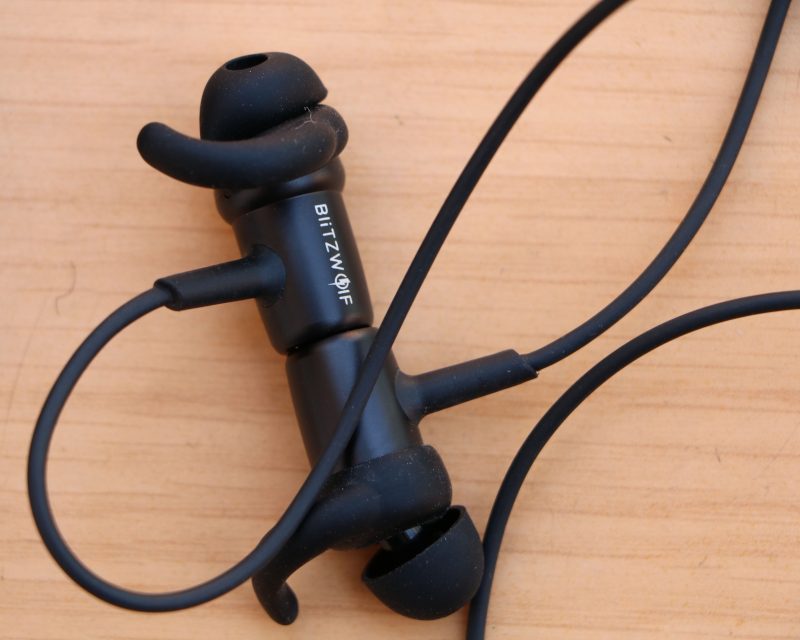 They come with a common but comfortable neckband style layout, which allows a safe and comfortable cable management around your neck. And if you're someone like me who loves to workout, then this can become your go-to earphones for gym activities and high intensive movements.
The oxidised black paint and polished finish look along with a solid build quality give a very sturdy feel in the hand. We also see the Blitzwolf branding in white along the sides of the body of the earphones which adds up to the overall design aesthetics. I found no issue with the cable quality and for most of my usage, the wires were tangle free.
You get all the basic controls on the right side just like most of the other Bluetooth earphones. The right side also houses the charging port,
microphone, LED indicator, micro-USB charging port and a set of three tactile and easy to use buttons. Here is the button layout for a smooth and user-friendly control for the earphones:
Basic controls:
Single press volume buttons to volume up/down.
 Press and hold volume up/down buttons to skip to next/previous song.
Long press and hold the middle button to power on/off and also to set to pairing mode
Music/calls controls:
Single press middle button to play/pause music.
Single press middle button to answer/end calls also.
Two-time press middle button to Redial number.
Double press and hold the middle button to reject calls.
Talking about the LED indicator located just above the Volume up button. The LED indicates:
1. Power On: Blue light
2. Pairing mode: Flashing red/blue light
3. Charging: Red light
Overall, the Blitzwolf BW BTS1 wireless earphones come with an entire metal body which both gives a robust and premium feel to the user. In terms of build quality, this audio product is impressive and we found no issues during our extensive usage.
Comfort
With a weight of just 16 grams (15.84 precisely), these in-ear earphones are very lightweight and comfortable for long use. We get rubberized pairs of earbuds that are not too hard or stiff which gives comfortable feel but does not compromise a secure anti-fall fit in your ears.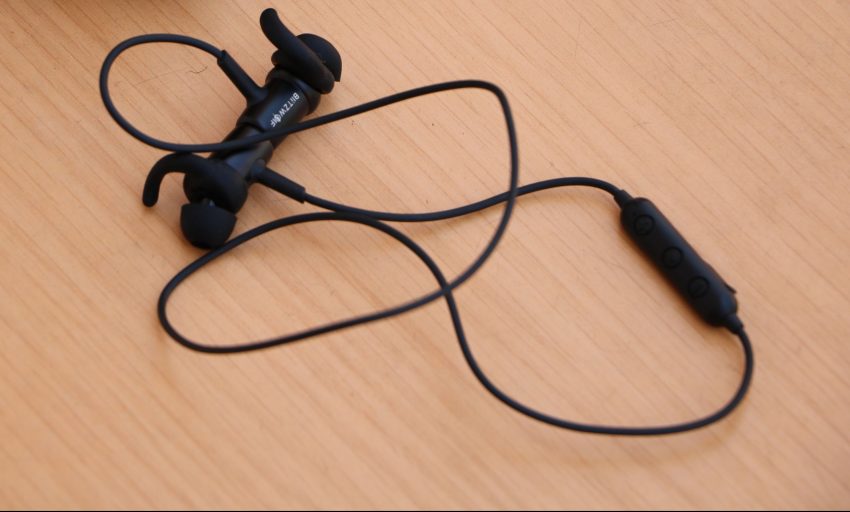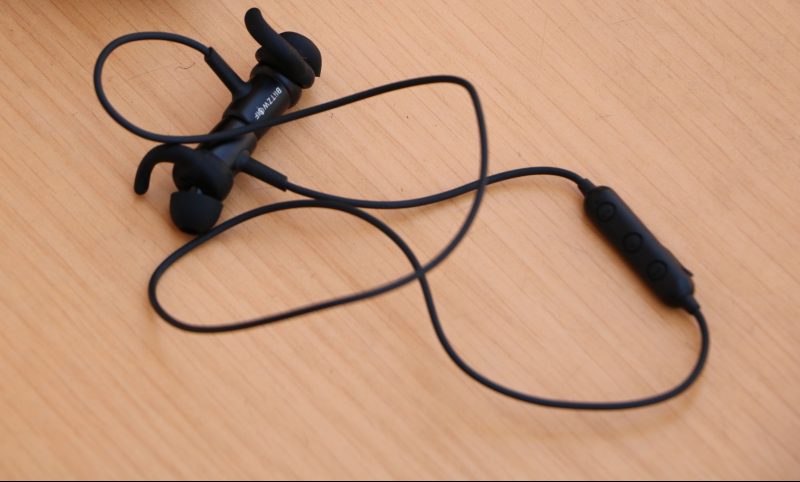 As said before, they are impressively comfortable and recommended for those who're into gym activities and high intensive movements. The pre-installed buds also work well, but you might want to try out other sizes to get the best experience.
Being sporty earphones, the Blitzwolf BW-BTS1 also comes with an IPX4 waterproof rating meaning you don't have to worry about accidental water splashes and sweats.
Now, Comfort is a thing which largely depends on the product quality but still a small percentage of this will depend on the user preference. For instance, my ears are small and most of the earphones don't fit right in. Most of the time it fells right out of my earhole. Although my colleagues find it quite comfortable.
Connectivity and Battery
The Blitzwolf BW-BTS1 comes with 110 mAH lithium-ion battery which gives it a juice for about 4-5 hours. The battery life is not that impressive, to be honest, but considering the price point, expecting more would be a selfish thing to do.
With the USB charging port, you can even charge it with any phone charger. The battery takes around 1.5 hours to fully charge which is acceptable.  The Blitzwolf BW-BTS1 support V4.1 Bluetooth version allowing seamless connection with any device. You also get aptX coding for excellent sound without signal loss.
You get a decent range of about 20ft and also receive voice commands about your connectivity status. The voice commands can give you information on connection status, pairing and current battery percentage.
The main highlight of these earphones is that you can use two Bluetooth devices at the same time. The earphones automatically switch to the second device once the first device stops or pause music.
Sound and Performance
The next deciding factor for a well performing audio product has to be the sound quality. Even though the earphones are very cheap but if the sound quality is not decent enough then there's not really a point in buying this. So, let's look at how well these earphones perform in the real-time.
Personally, I am very much happy with the overall sound quality considering how cheap these earphones actually are.  On comparing with other similarly priced Bluetooth earphones, Blitzwolf BW-BTS1 delivered impressive sound output.
Bass is well bodied, although not as deep as some might have liked. If you're like me who prefers more bass effect in an audio product, then I am afraid this right here is not a perfect option for you.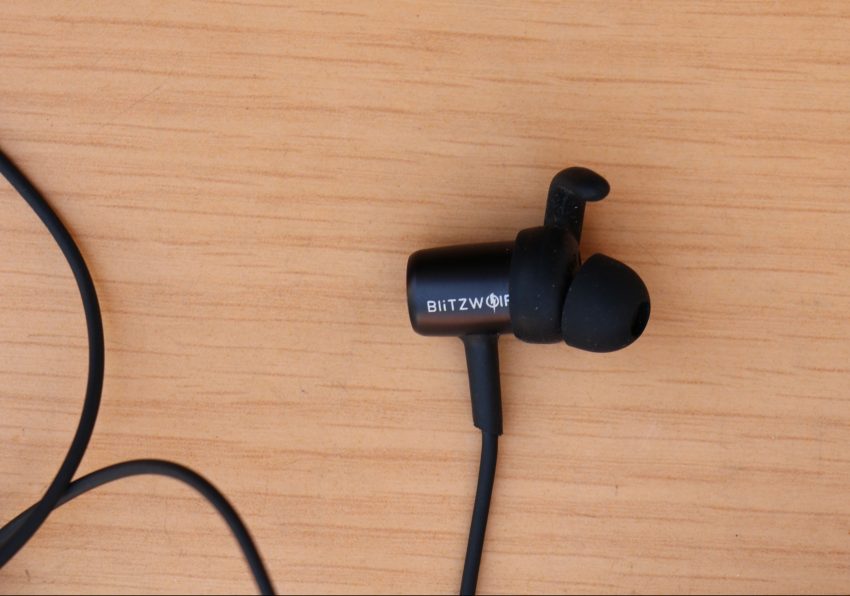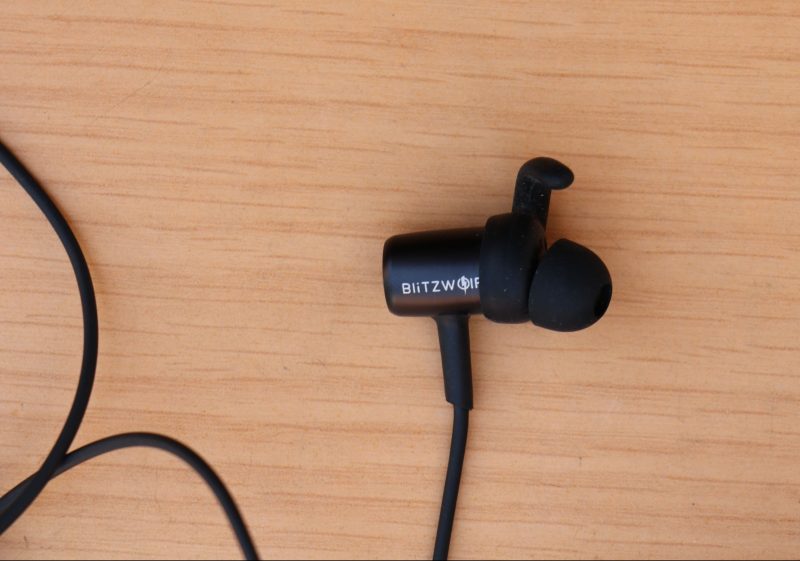 The treble noise is also great as per the price.  It's crisp enough to reveal some detail and provide clarity without any hint of sibilance or fatiguing brightness. The mid-range is well-tuned, but we do notice some bleed in the mids.
Overall the earphones give good clarity throughout which is fairly intimate and relaxed. The high end is also decent and as expected with earphones in this price range. The earphones do get distorted a little more easily especially at the high end.
Another very best part is it has pretty effective sound isolation. You're going to notice an impressive noise cancellation subduing noise perception of surroundings.
The earphones also sport aptX encoding which is a nice addition to give you an excellent and seamless sound experience without signal loss. In conclusion, this earphones manages to impress me a lot in its overall performance. I've used tons of Bluetooth earphones and no doubt this right now is on the first page of my book.
Conclusion
The Blitzwolf BW-BTS1 offers a smooth, bassy and non-harsh sound quality as compared to other Bluetooth earphones at this price tag. They boast a sleek and comfortable design.
Although the battery life is not too impressive, the earphones worths every penny you are spending from your pocket. At this price tag, this earphones are the best-in-class with impressive overall sound performance hands down. I would highly recommend this product to the fitness enthusiasts since neckband gives you a stable experience.
Even though this pair of earphones is not a true wireless option but it is definitely a true value for money option at this price tag.For those who're still looking for mind-blowing bass performance, then you might want to look somewhere else.