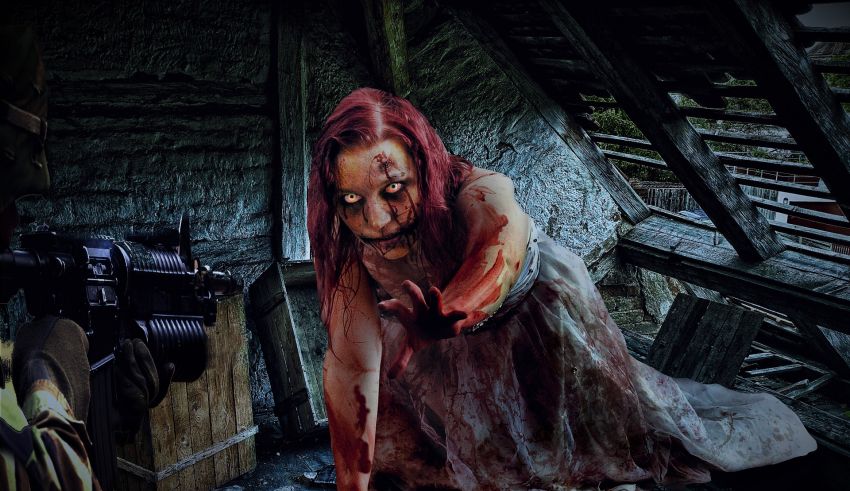 Xbox! Who doesn't know Xbox, right? Ever since the company was started, the consoles have quickly escalated to the top of the gaming chain. Microsoft has been at the foremost of technology in the 21st Century and has become a significant component of the gaming industry. Xbox, the gaming brand owned by Microsoft, has played a leading role in engaging enthusiastic gamers worldwide.
Xbox One S is the latest console launched by the company and has widely gained popularity for its refined design, voice recognition, and multimedia features. It is the talk of the town and every gamer, young or old, would love to get his/her hands on this gaming beast. Apart from gaming, the console caters to non-gaming audiences where users can utilize the console's high compatibility with Ultra HD televisions and screens to watching High-Definition movies and television.
By now, you should have gotten an idea of how big a deal, the Xbox gaming console is. What ups the ante is combining such a high-quality console with a true gamer's obsession – Zombies!
Let's use our imagination and picture this scenario: You are alone in an unknown location, most probably a graveyard (well, that's where all the fun is, right?). It is peace and quiet. You suddenly hear a tiny screeching sound that slowly grows louder and before you realize, a bony hand pops out from underneath the ground and tries to grab you. You start freaking out and start running. Before you know it, you realize that you are definitely not alone and a multitude of voices come after you. You can just feel that something supernatural is coming for you. And then, you see it – The Undead!
The dead have finally risen right before your eyes, and you know what, they're hungry! Consumed with an unyielding desire for human flesh, they are everywhere! All that they do is one job – Kill! What about the people that they kill? A normal person would think that that's the end of the story. No Sir, it's not! Just a few moments after they are killed, they get up and start killing everyone they see, infected with whatever causes the newly dead to rise up. You run and run, only to find yourself facing a crowd of the undead walking towards you! You scream and shout and then, you wake up!
Woof! That was quite a dream, wasn't? This is the obsession that every gamer has! As quoted by Dr. Kyle Bishop, Associate Professor at Southern Utah University and author of American Zombie Gothic: The Rise and Fall (and Rise) of the Walking Dead in Popular Culture, "People are still afraid of dying, getting sick, of social infrastructures falling apart. The collective nightmare.
And it poses the question of, 'What would you do? Would you survive?". It is this precise question that sparks a thrill amongst gamers today. Gaming companies have exploited this spark and along with combination with the Xbox consoles, have revolutionized the gaming world.
Let's have a look at some of the best Xbox one zombie games (2020) available right now: 
You would think that being on an island would be fun and games. Think again!
A scenic resort descends into utter chaos after a maddening outbreak of zombie lays claim to its once joyous atmosphere. However, four individuals find themselves to be immune and must use this power to protect the survivors, find out what's going on and eventually, find an escape route.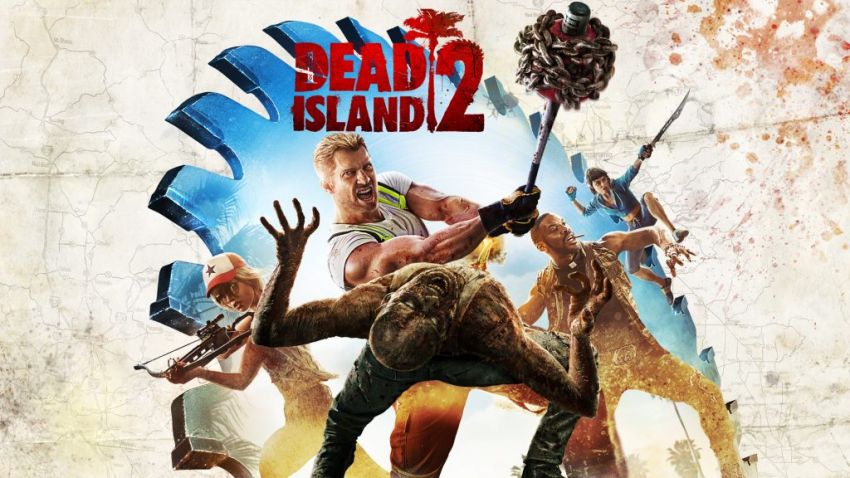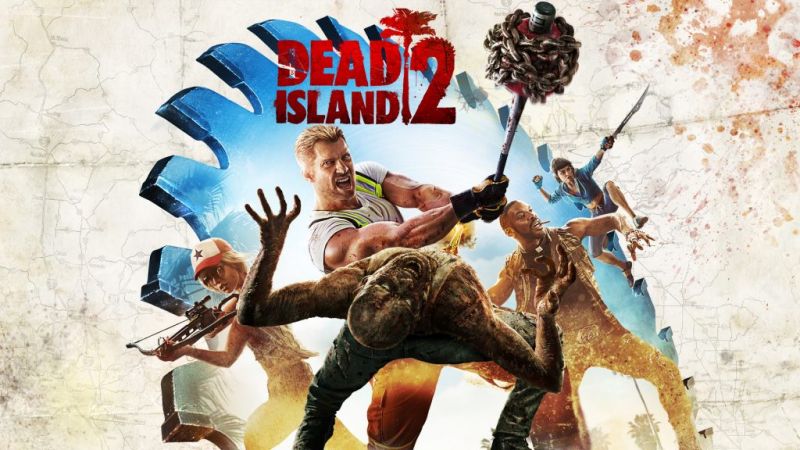 If a zombie apocalypse is your thing, then this is the game for you. It would not be completely correct to say that Dead Island is a perfect zombie game. However, we cannot say that it is flawed. This first-person experience and adventure in a tropical paradise that is full of rotting corpses, each of whom are waiting to have their heads smashed off by a bat or cut with a chainsaw. You'd have to create your own zombie killing machines, given that you find the parts for it.
At the end of the day, Dead Island is a role-playing game and is one of the best zombie games. This means that the main part of the fun lies in the fact that the level of weapons increases as the story goes on. You do need to upgrade your weapons regulars as they tend to degrade with time. On the other hand, Dead Island is one of the best games for killing zombies with melee attacks. This might sound cynical, but there is a really satisfying feeling when you drive your knife into a rotting skull to kill it off.
| | |
| --- | --- |
| Pros | Cons |
| Excellent Sound | Sporadic Storyline |
| A combat arrangement that needs thinking | Too many extra quests |
| The Zombies demand respect | Full of bugs |
| Hard-hitting Combat | The story and characters do not do justice to the graphics |
| Beautiful Environment | |
Minimum System Requirements:
CPU: Core 2 Duo 2.66 GHz
RAM: 1 GB
OS: Windows XP & Above
VIDEO CARD: ATI Radeon HD 2600 XT 512MB VRAM (NVIDIA GeForce 8600 GT)
FREE DISK SPACE: 7 GB
Related Releases:
Countryside, Cars and…. Zombies?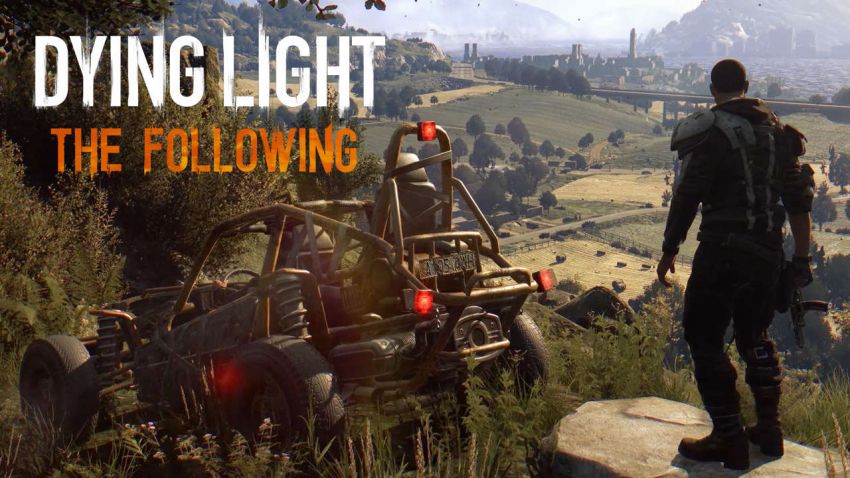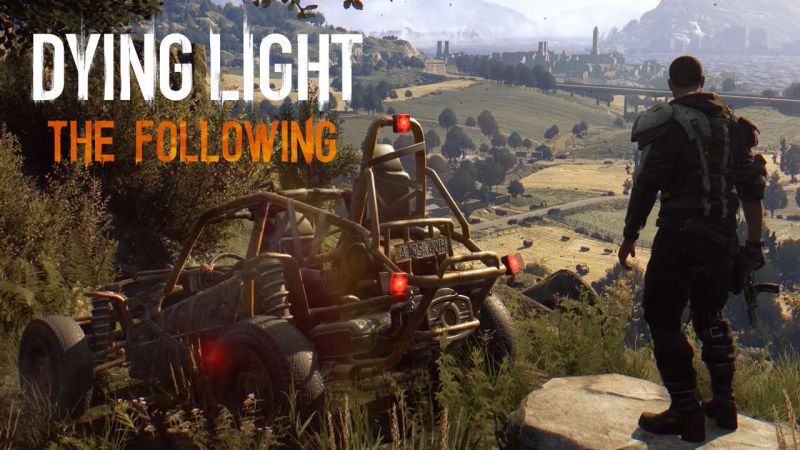 Yes, that's right. Running over the undead was never this much fun. Dying Light: The Following follows a different path from its predecessor and puts you behind a steering wheel in a gorgeous country scene. The only problem is, zombies.  Go splat over zombies into lumps of rotting flesh as you speed over the fields and leave tire-tracks in their guts as you do high-risk jumps, all with the guarantee of getting a zombie head caught in your windscreen wipers.
A zombie-driving game is a rare occurrence and there was a need to plug this hole, which Dying Light: The Following, has done masterfully. The game even includes a newer and deadlier version of the "Volatiles" (instant death zombies if you run into them).
Nevertheless, you need to avoid them as you drive around investigating a cult who appear to be immune to this zombie virus. The aided steering allows you to enjoy speeding down roads. However, do take caution as more the zombies you avoid, larger the horde you will run into.
Regardless, take your foot off the brake, sit back, and hammer that gas pedal and in the blink of an eye you'll comprehend why we cherish The Following.
| | |
| --- | --- |
| Pros | Cons |
| Zombies meet parkour is surprisingly good fun | Way too many side quests. It almost makes the game boring or frustrating. |
| Day/night cycle leads to palpable tension | The story is predictable and the characters are not worth it. |
Minimum System Requirements:
OS: Windows® 7 64-bit / Windows® 8 64-bit / Windows® 8.1 64-bit
Processor: Intel® Core™ i5-2500 @3.3 GHz / AMD FX-8320 @3.5 GHz
Ram: 4 GB DDR3
Hard Drive: 40 GB available space
Graphics: NVIDIA® GeForce® GTX 560 / AMD Radeon™ HD 6870 (1GB VRAM)
Related Versions:
 Watch Full Gameplay: 
When hell spills over, the dead will walk on earth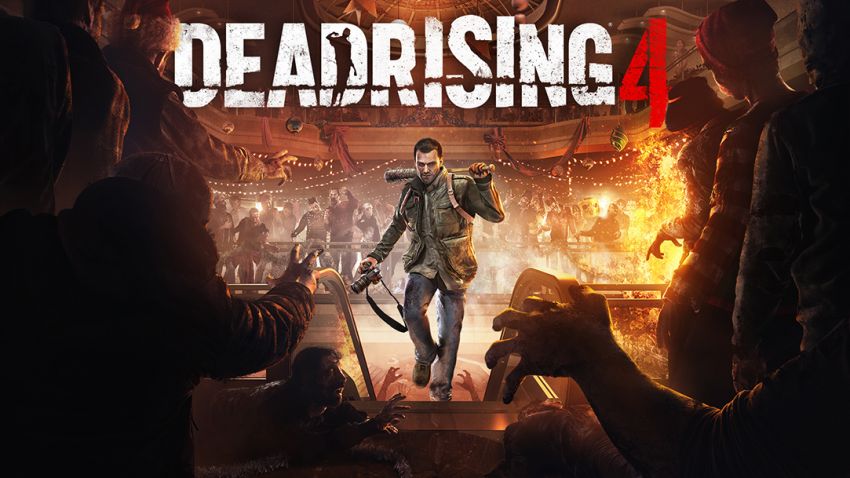 Back in the old times, we would be overwhelmed by the sheer number of walking dead that shown on-screen in the original Dead Rising. However, even in the present era, notwithstanding the huge amount of tech improvement as well as the diminishing numbers of zombie-freaks, this game manages to yet be one the most fun zombie-killing adventures that you can lay your hands on! Quite simply, it is a meat grinder game with non-stop zombie smashing with inventive weapons made from the unlikeliest of things.
Protagonist and photographer, Frank West are back in this story and this time, no 72-hour timer is going to stop you from smashing zombies using some of the craziest of weapons, one of whom is a machete laced with nitrogen.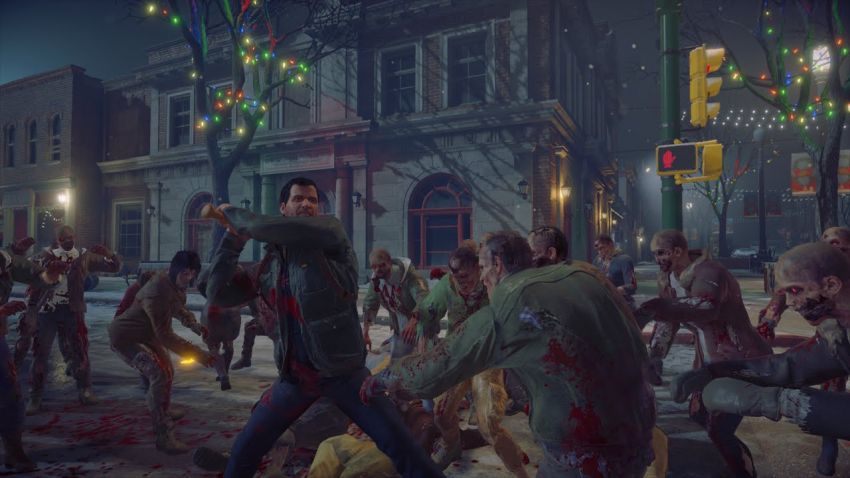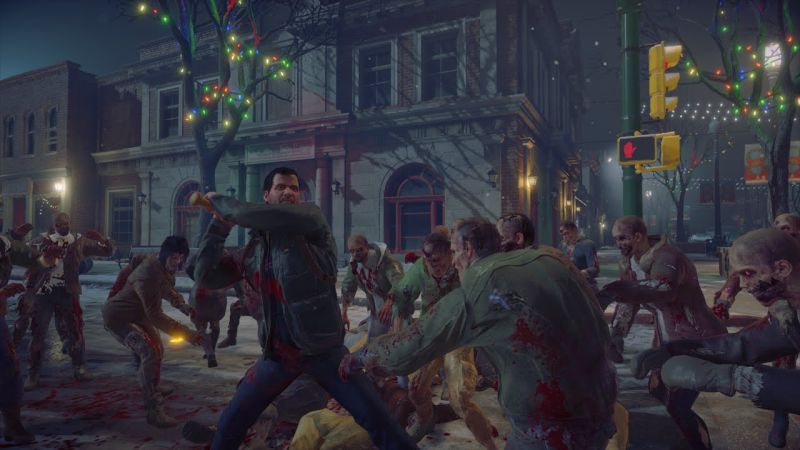 In spite of the ceaseless crowds of the undead remaining in his direction, and despite the fact that the bosses are indistinguishable from those in the first Dead Rising, the confounding assortment of weapons accessible will make smashing through guts and flesh through all the trouble, absolutely justifiable.
| | |
| --- | --- |
| Pros | Cons |
| The commentary from Frank is enjoyable and amusing | Way too many side quests. It almost makes the game boring or frustrating. |
| The weapons are stupid but fun | A large number of audio and visual problems |
Minimum System Requirements:
OS: Windows 10 64-bit.
CPU: Intel Core i5-2400 3.1 GHz or AMD FX-6300 3.5 GHz.
RAM: 6 GB System Memory.
GPU RAM: 2 GB Video Memory.
GPU: Nvidia GeForce GTX 760 2GB or AMD Radeon R9 270X.
DX: DirectX 12.
HDD: 50 GB Installation Size
Related Releases: 
And Other More Versions Are here
Click here to watch full Gameplay
Resident Evil: Revelations 2 is the exemplary expansion of the mighty repulsive zombie arrangement of all circumstances – The Resident Evil series.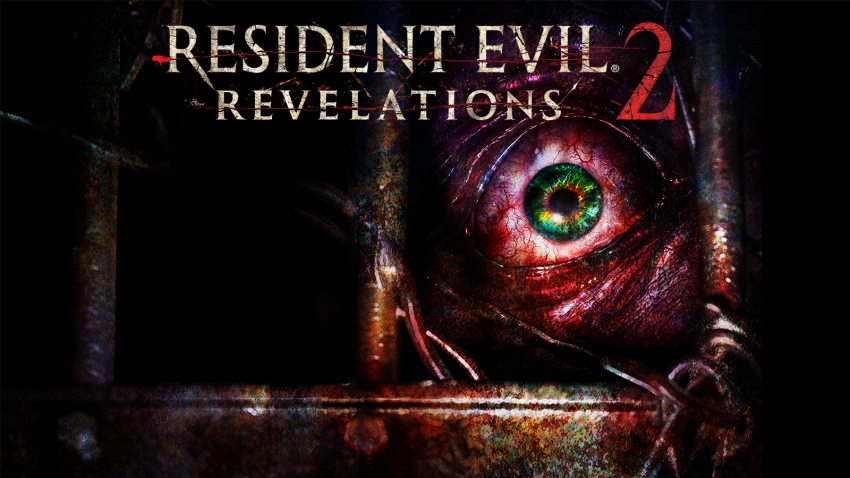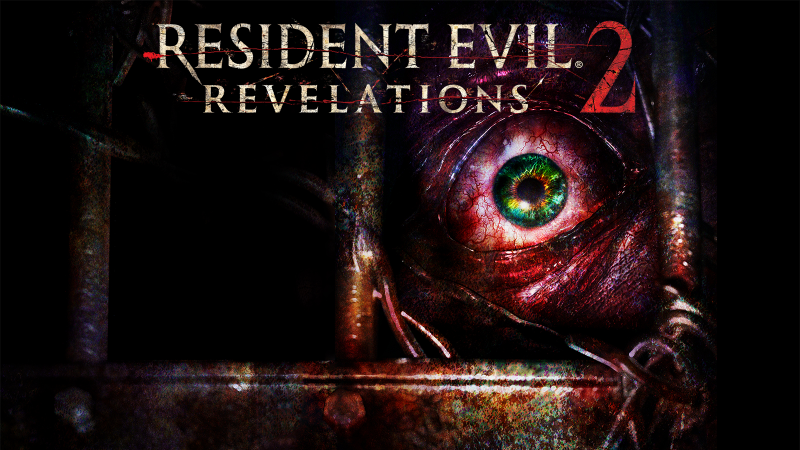 It simply does not get better as you get to be a part of the biggest zombie apocalypse where zombies lay siege to the Raccoon City. At every turn, there would be an insane twist and it would get crazier as the game goes on. The authenticity of the game ensures that you remain glued to your seat and wouldn't miss a thing.
The game comes in an episodic format, with the episodes being released in a timely manner. The game contains more than one conclusion. Therefore, you are required to perform a certain decisive action well in advance of the game's ending to decide the fate of the plot. Of course, the endings would either be one of BAD or GOOD. Quite cynical, isn't it?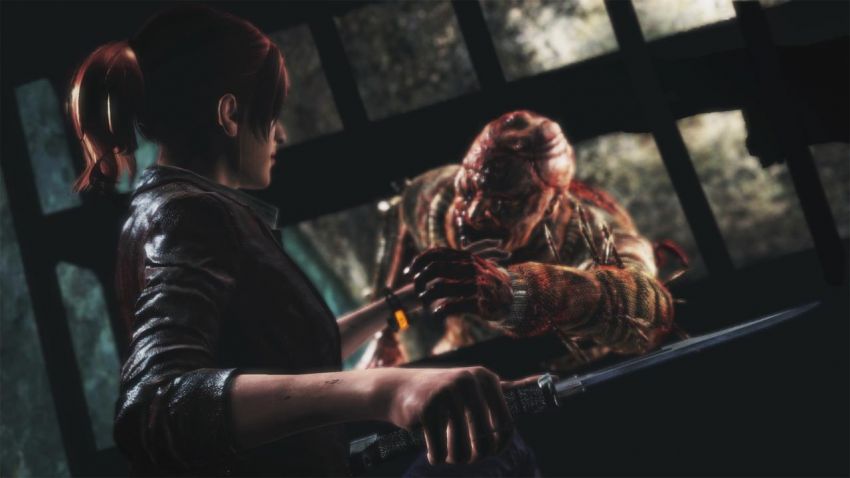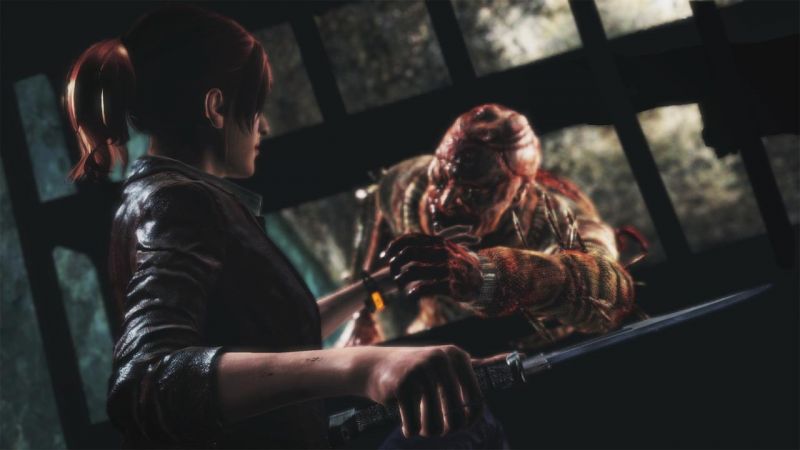 Some of the salient features of the game include the introduction of the newest type of zombies – The mindless ones. Aha! Who doesn't love an undead freak with no mind of its own? With a much enjoyable Raid Mode available, this game is sure to keep you hooked and give you an enjoyable experience.
| | |
| --- | --- |
| Pros | Cons |
| The storyline is engaging and the environment is really creepy! | No scope for online gaming |
| Compulsive Raid Mode | There is scope for improvement and polishing |
Minimum System Requirements:
CPU: Intel® Core™ 2 Duo E6700, AMD Athlon X2 2.8 GHz.
RAM: 2 GB RAM.
GPU: NVIDIA® GeForce® 8800 GTS, AMD Radeon HD 3850.
DX: Version 9.0c.
OS: Windows® 7.
Space: 23 GB available space
Related Releases: 
Click here to watch full Gameplay
The Evil Within has been developed by the creators of the Resident Evil series, Shinji Mikami and is regarded as one of the top Xbox zombie games around.  The game brings your worst fears to life as you enter the world of zombies and experience fear for what it truly is. The game allows you the real world experience of blood and death in its live-action play. The animations of the game are of its own class supported by a customized technology engine five.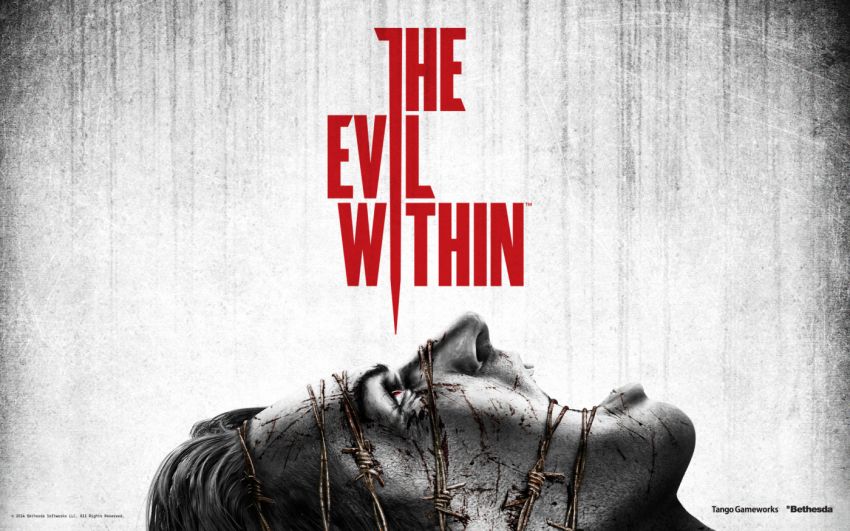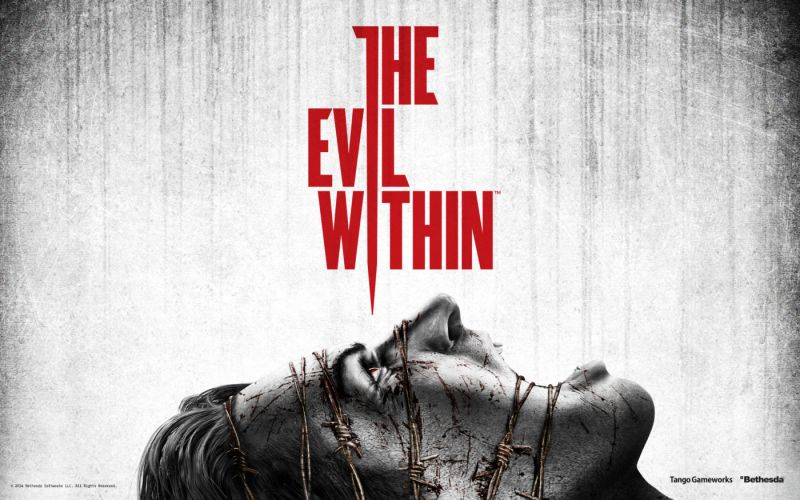 The game opens with a scene of a mass murder with Detective Sebastian and his team investigating the evidence and trails, oblivious to the ruthless zombies behind the merciless killings.
Prepare yourself to witness your worst zombie nightmare play itself out in front of your eyes and you're just left holding on for dear life!
| | |
| --- | --- |
| Pros | Cons |
| Terrifying Enemies | Not for everyone, especially the faint-hearted |
| Unforgiving and insane horror atmosphere. Very unsettling. | Convoluted Story |
| A commendable survival gameplay | Patchy visuals |
Minimum System Requirements:
OS: 64-bit Windows 7/Windows 8.
Processor: i7 with four plus cores.
Memory: 4 GB RAM.
Graphics: GeForce GTX 670 or equivalent with 4GBs of VRAM.
Hard Drive: 50 GB available space.
Related Releases:
Click here to watch full Gameplay
It is good to give credit where credit is due and credit is what the Call of Duty franchise deserves for indulging as far as they have in zombie modes.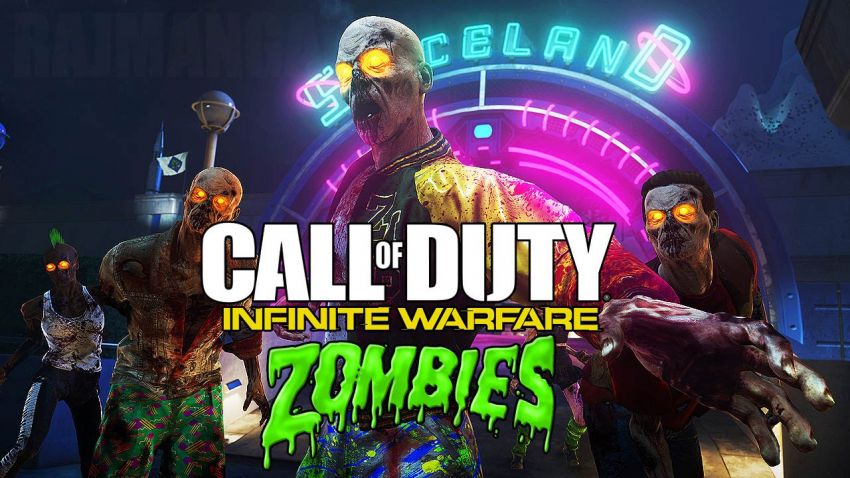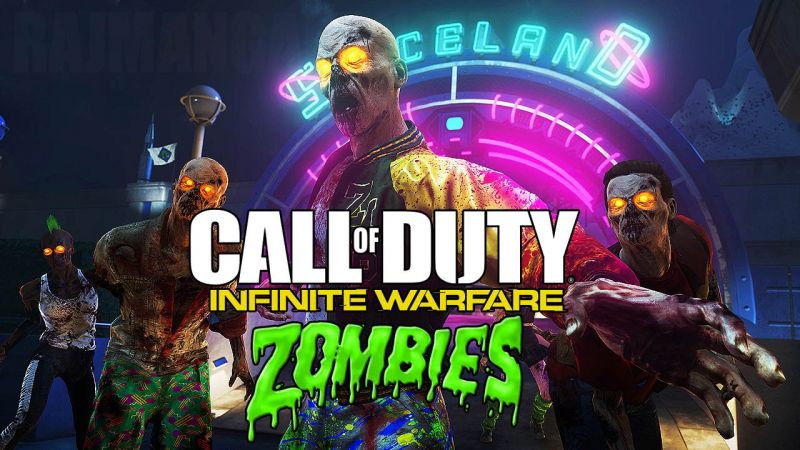 The few zombie modes have led to a full-fledged gaming staple known as Call of Duty: Infinite Warfare Zombies. The scene is set in a delightful theme-park of the 80's era, and full of leg warmers, neon lights, and boomboxes.This might sound a little weird, but zombies might be a good reason for a group of 3-4 people to team up and blow some zombies to smithereens!
| | |
| --- | --- |
| Pros | Cons |
| More realistic than some of the other games in this article | Some maps are too small for movement system |
| You can play in the Afterlife Arcade, ride a functioning roller coaster as well as shuffle your Fate & Fortune cards that help you choose your sidearm while you run rampant in the theme park | The servers are problematic and sometimes disconnects the game with no reason |
| There are a number of additional quests and challenges to complete along with a number of different types of guns to shoot down zombies with | |
Minimum System Requirements:
Processor: Intel Core i3-3225 @ 3.30GHz
Memory: 8 GB RAM.
Graphics: Nvidia GeForce GTX 660 2GB / AMD Radeon HD 7850 2GB.
Storage: 70 GB available space
Related Releases:
Click here to watch full Gameplay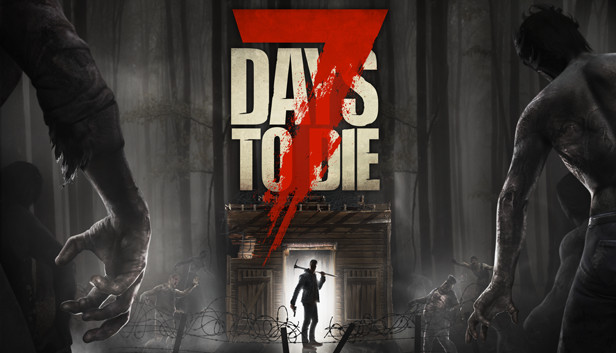 One of the best games for 2016,'Seven days to die' is a favorite among Xbox gamers.A compelling story on about a Zombieland apocalypse, set in the supernatural zone-, the gamer can play the hero to save the world within 7 days and prove himself successful, The upgrade made by the makers by elevating the game from a personal computer to an Xbox platform has worked wonders.
You are tasked with exploring the entire world, either alone or alongside friends and build weapons, tools and shelter against the horrors of the infected wildlife, reanimated dead, and even the planet itself.
Will you be able to survive this level of large-scale horrors and terrors? Moreover, will the fight against the grueling undead be worth all the trouble?
| | |
| --- | --- |
| Pros | Cons |
| The system is simplified.For example, the player can now use small stones instead of breaking bid stones down into small stones and then again into sharpened stones for bolts | Too much caves and fog |
| Escalated difficulty level | Lags a lot |
| | |
Minimum System Requirements:
OS: Windows XP (Service Pack 3)
Processor: 2.4 GHz Dual Core Cpu.
Memory: 6 GB RAM.
Graphics: 1 GB Dedicated Memory.
Direct X: Version 10.
Hard Drive: 4 GB available space.
Related Releases:
Click here to watch full Gameplay
Check Also: Top 5 Free Flash Games Free Play in 2019
Quite evident from the name itself, you are up against, not one, not two, but an army of the undead. The scene is set in the midst of World War 2 in 1945, where the Nazi attacks were taking place.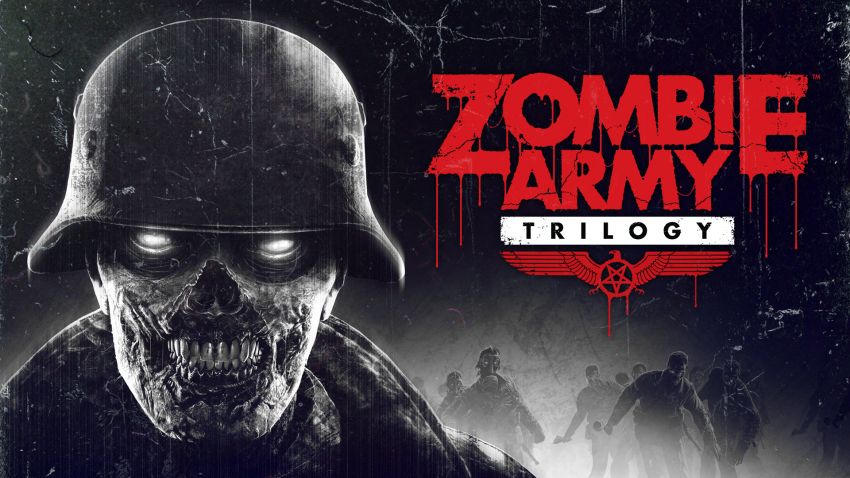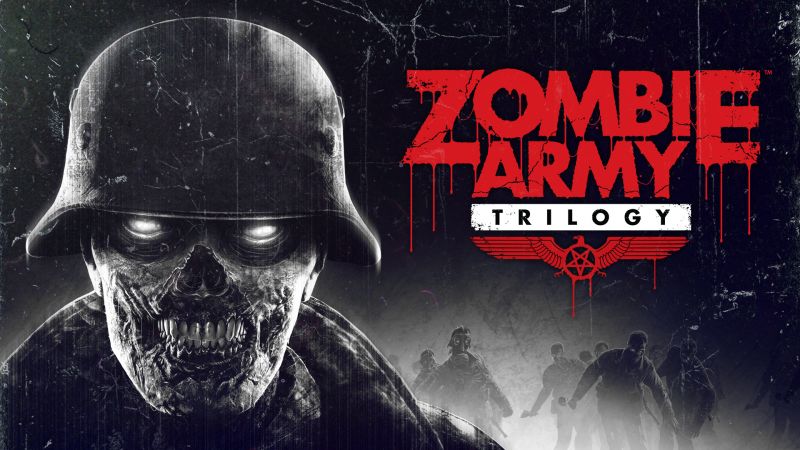 Hitler is concealing himself inside his Bunker as Berlin is being blown up by the enemy. As is obvious of tyrant dictators, Hitler executes an officer who tried to urge Hitler into surrendering, and makes an outrageous demand of initiating, "Plan Z". This causes the dead army of soldiers to rise up as Zombies.
The plan backfires, as Hitler's belief that he would remain protected and unharmed, due to his possession of a relic. However, it is learned three pieces of the relic are required to make it work. Hitler's own creations have overrun him. Now, apart from the other armada, Hitler's forces have to now face the deadly armies of the undead too. This would make it impossible for Hitler to win the war. However, are you capable of making it through the carnage, alive?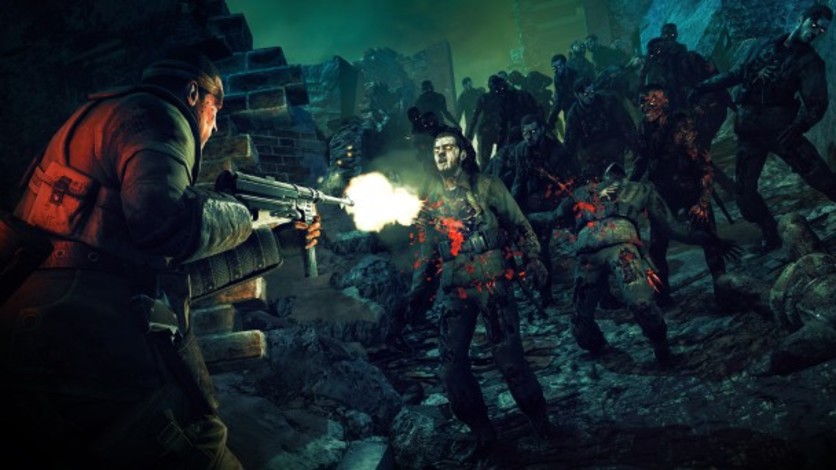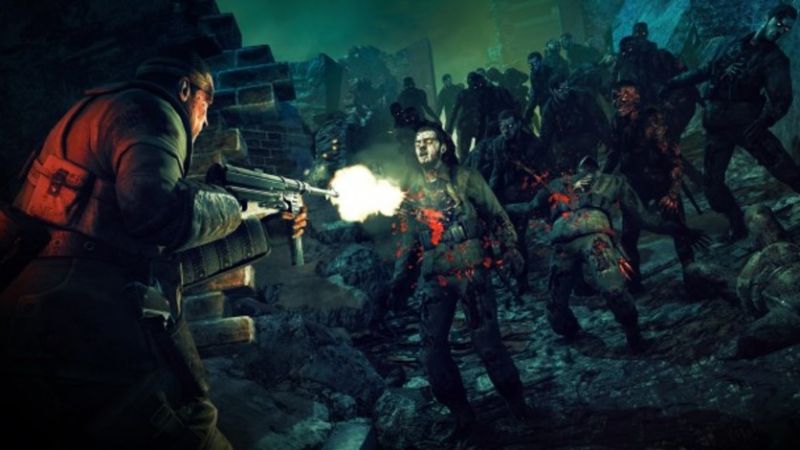 One of the most intriguing features of this game is that you do not need to be on the opposing team against the zombies to win. You can become a zombie yourself and play as a member of the zombie army. This fresh twist is unprecedented and the zombie gaming world hasn't seen something like for a long, long time.  This makes this game a favorite amongst all the zombie games released.
| | |
| --- | --- |
| Pros | Cons |
| The design of the game allows a single player or a group of a maximum of 4 players to team up and can choose their own armies | Weak short range combat |
| Plenty of content and the new episode is the best. | The Sniper Elite games are not known to be complicated themselves. However, this is purposefully made more simple. |
Minimum System Requirements:
CPU SPEED: Dual Core 2.0 GHz or equivalent processor
RAM: 2 GB
OS: Windows 7/Vista/XP PC (32 or 64 bit)
VIDEO CARD: DirectX 9.0c compliant video card
RAM – 512 MB | NVIDIA GeForce 7600 GT & ATI Radeon X1800.
SOUND CARD: Yes
FREE DISK SPACE: 6 GB
Click here to watch full Gameplay
For Marcus, it was a sudden end. Nobody knew why he was investigating a peculiar radio signal in the darkest of nights, searching the ruins that were located in close proximity to a horde of restless zombie. He snuck inside in search of the source, trying desperately not to be noticed by the horde; but all it took was one tiny slip. He tried his best to get away from the clutches of the horde that clawed mercilessly at his flesh and make it over the crumbling wall. But fell to his feet and was torn to pieces by the creatures who found their way to him.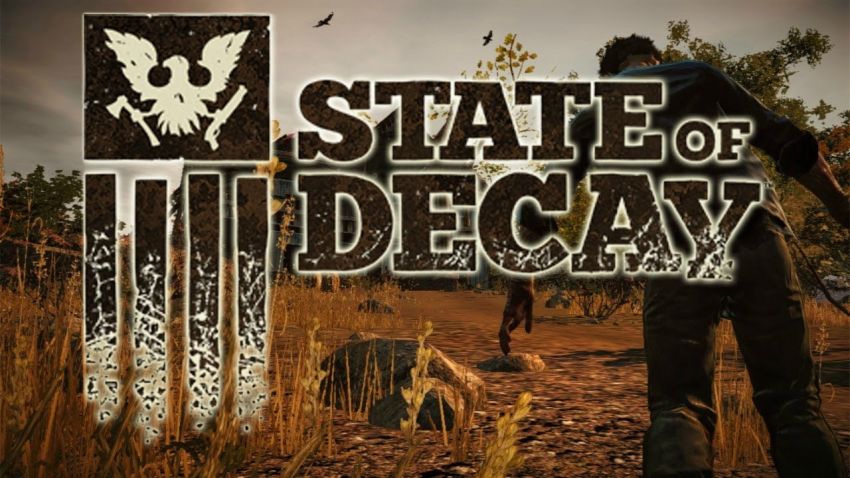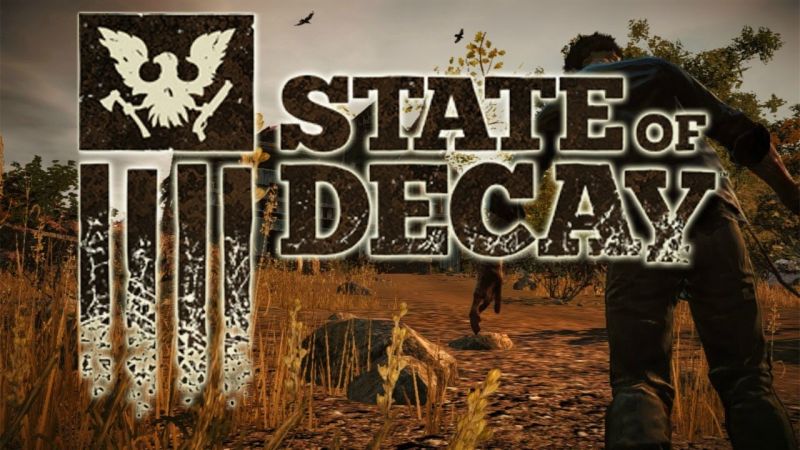 Maya met a similar fate. She made the terrible mistake of continuing the menacing mission without any backup weapon, which ultimately cost her life. Maya was ripped apart by the hungry army as soon as her machete was shattered trying to hold back the walking undead. Her impressive combat skills were no match in front of the humongous army.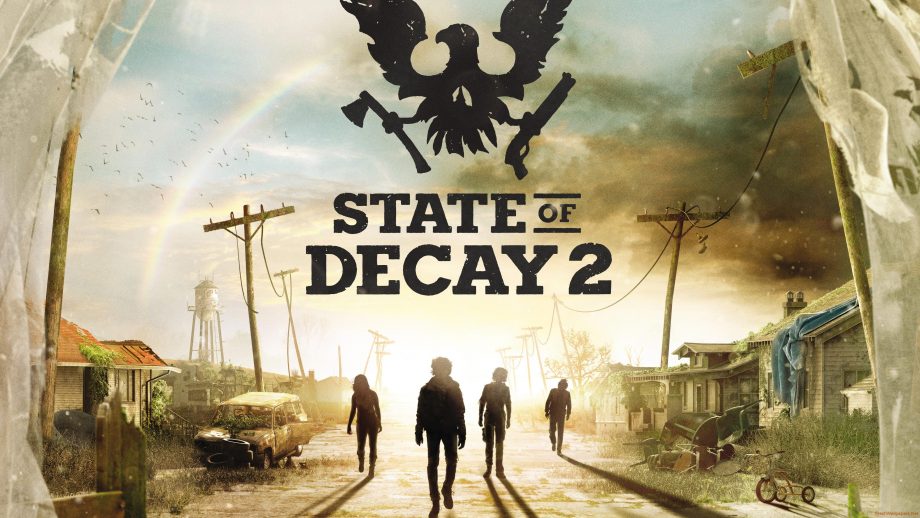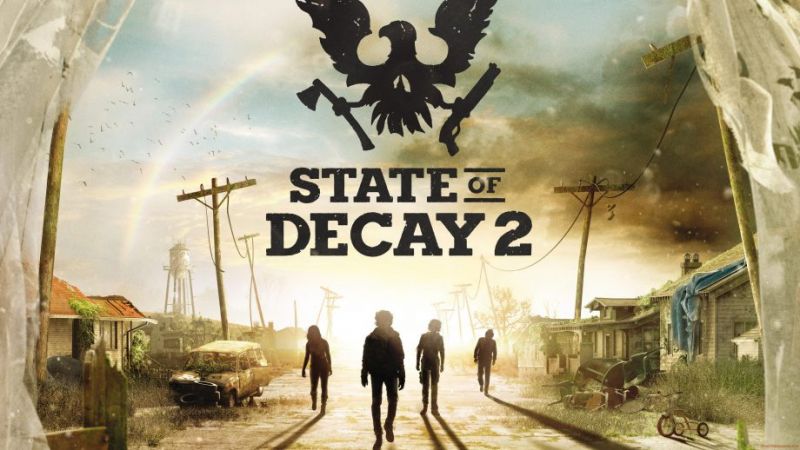 By now, you must have realized that the State of Decay is not your quintessential zombie video game. No tricks or shortcuts, no superpowers or ultimate weapons to destroy the army of the dead. There are no checkpoints to rectify your mistakes in the game.
Death is irreversible in this game. Even if it requires the introduction of new survivors to carry on the game. However, State of Decay isn't a hint at the nihilistic nature of human life – the game upholds the protection of the community, where saving each other is as necessary for survival as combat skills.
You will have to work on more than one situation simultaneously, where you have to keep the group stocked with resources and food, as well as maintain your progress in the story. Some of the missions are available for a limited time causing you to prioritize the crucial tasks.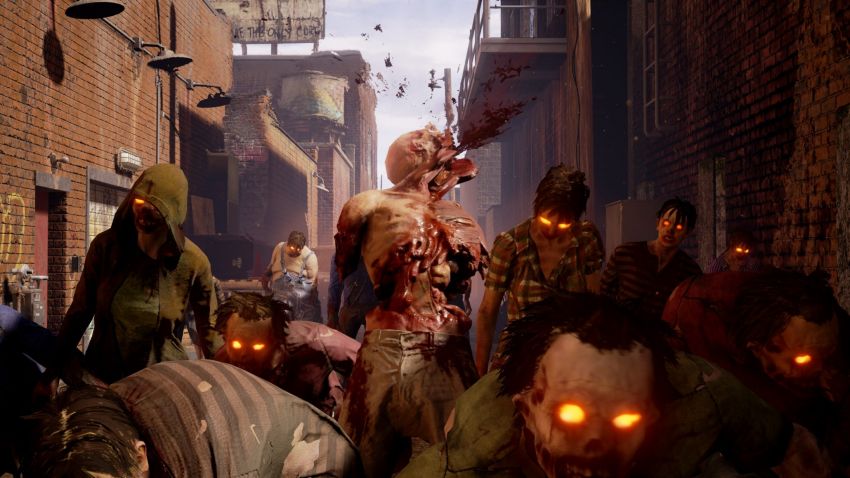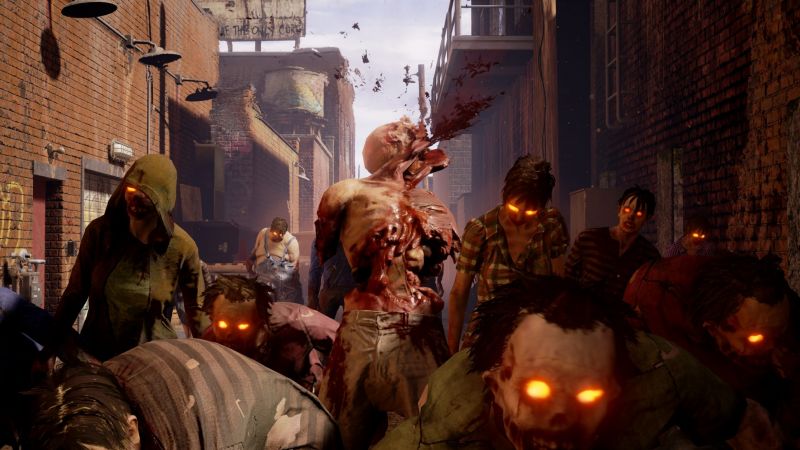 Most significantly, every action of yours involves a risky element.
The game brings the characters to life. Each time you perform an activity using a character, they level up in terms of stamina, combat, shooting, and leadership. They may get tired or hurt requiring enough resources to take rest and heal.
You will want the best characters out on the field, but the more they fight the weaker they become, thereby elevating their chances of death. Similarly, there a large number of factors to consider during this game.
State of Decay promises to give you a highly realistic experience of zombies, something I am sure that you will stay glued to.
| | |
| --- | --- |
| Pros | Cons |
| The reputation/influence mechanic is commendable | The character menu and associated tabs do not pause the game around you |
| Combating the Melee is enjoyable. | Problems with collision detection and frame rate |
| Dynamic structure results in moral decisions | Vehicle handling is awful |
Minimum System Requirements:
OS: XP SP3.
Processor: Core 2 Duo 2.4GHz (E6600) / Athlon X64 3400.
Memory: 2 GB RAM.
Graphics: Radeon HD 2600 XT / GeForce 9600 GSO / Intel HD 3000.
Storage: 3 GB available space.
Related Releases:
And Other More Versions Are here
Click here to watch full Gameplay
So what are you waiting for?
Get your lazy butt off your bed, pick up a gun and start shooting some zombies right in the head!
Good luck!