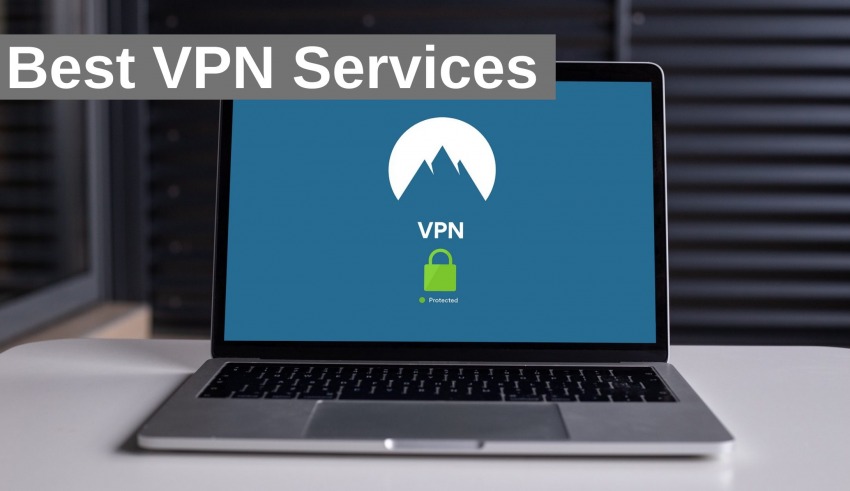 VPN is the mask that superheroes hide behind. Or supervillains. Take your take. On a serious note, privacy has become a major concern in recent times. The call for a safer internet increased after the discovery of the fact that some apps and websites store and share personal data. Due to the monopoly of these websites, giving them up is often not an option. That is where VPN services come in.
If you are looking for the best free VPN service in India, you are in luck. In this article, we are going to list the topmost VPN services, and also introduce them shortly. Right off the bat, let me tell you that the best VPN service in India. You can find a plethora of other websites that we will list below.
A quick tip: Do not get confused when you hear the words "best free VPN in India", or "best free VPN for Android in India" listed across malicious websites. Several apps on the Google Play Store write it in their descriptions. They are nothing but adware or malware. Stay safe.
So, what is VPN?
A VPN (Virtual Private Network) is a clever way of increasing security. Here is how it works: Someone, somewhere sets up a private network. This private network is virtually extended through the internet and you can then access it from your system. Thus, whichever website you visit sees you as a member of that private network, hiding your true location and data. This can come in handy, especially when you need to access content not available in your country.
The original idea behind the VPN was to provide access to corporate resources across the internet to employees and ensure secure transfer of data. Now, pretty much everyone can use a VPN. This is thanks to the enormous number of best VPN services that have sprung up over the last few years.
I am sure you can appreciate how powerful and useful this feature is, especially if you have family and friends in countries which have banned voice and video calls over the internet through WhatsApp and Skype. Your friends can connect to a VPN and call you like they normally would. The process can seem daunting at first, but most companies make it as simple as installing an app on your phone and turning it on.
How do I use a VPN?
You will first need to sign-up with a VPN service like the ones we are going to mention below. Once you have created an account and made your payment as per the plan, the process is simple. Visit the Apps Store of your platform or check out the company website for resources on how to download their app. Inside their app, sign-in and click on the big, fancy, "Connect" button.
The app experience may vary and depend upon the platform, you may need to give a few extra permissions to the app. But in most cases, companies design these apps to be as easy-to-use as possible, and you will be up and running in no time.
Here is a hot tip: If the app seems dodgy, or difficult to use, or is repeatedly displaying irrelevant ads, you might have installed adware or malware. Since this is a matter of your private data and security, do not take any chances. Only install trusted apps from official sources and do not forget to check out the reviews on your platforms' app store before downloading.
With the introductions out of the way, let me share a list of websites that offer the best VPN in India: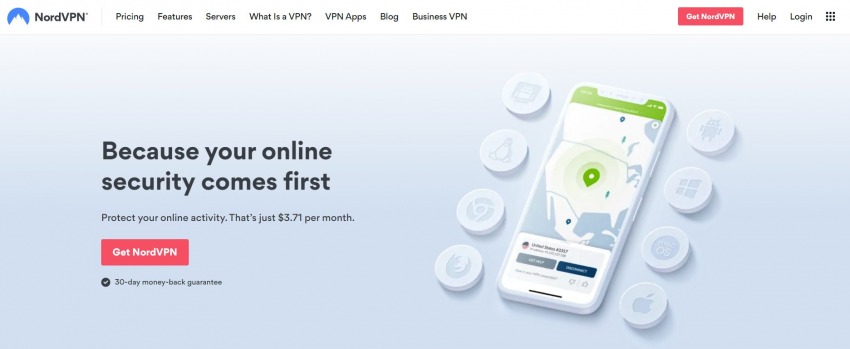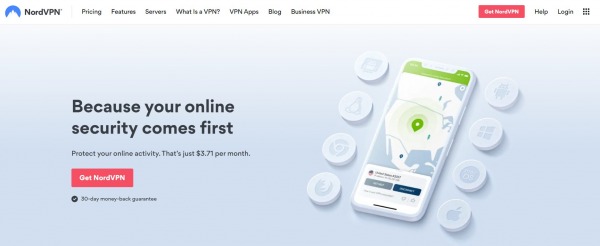 As previously mentioned, Nord VPN is the best VPN in India, bar none. Their website lists organizations like Wired, Forbes, BBC, TEDx, etc. as references so you can safely say that this is the best. A rough list of their features are as follows:
67K above Mbps speed.
Verified no-logs policy.
Customer support service through live chat.
However, the best comes at a cost. The last I checked; Nord VPN's basic plan came at a hefty sum of Rs. 300 per month, which was only applicable if you purchased a minimum two-year plan. The cost is four times that amount if you pay monthly, so this is not the option for you if you only want to dip your toes in the water.
---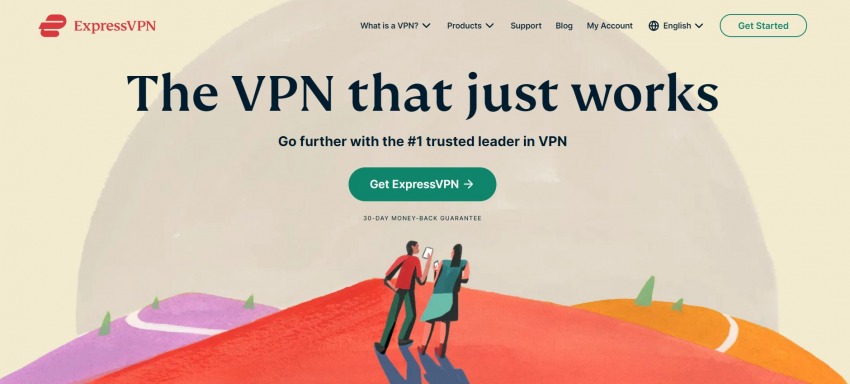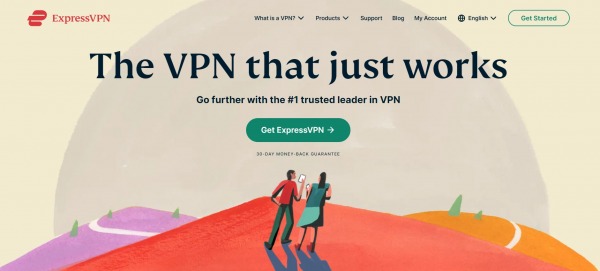 This time, the references also include The New York Times apart from BBC and Forbes. The feature set is also not too different from Nord VPN. You get 24×7 live customer support, 160 server locations, IP Address masking, and other such perks that any VPN worth it's salt should provide. Also, their servers are scattered across 94 countries, so you can easily stream or browse content from almost all major countries.
However, all this comes at a heftier cost this time around. You will need to shell out a minimum of around Rs. 650 per month if you make a commitment of one year. On the other hand, if you pay monthly, the cost jumps up to approximately Rs. 850.
That said, Express VPN is definitely worth a shot if you do not have qualms about cost and are looking for a robust feature set.

---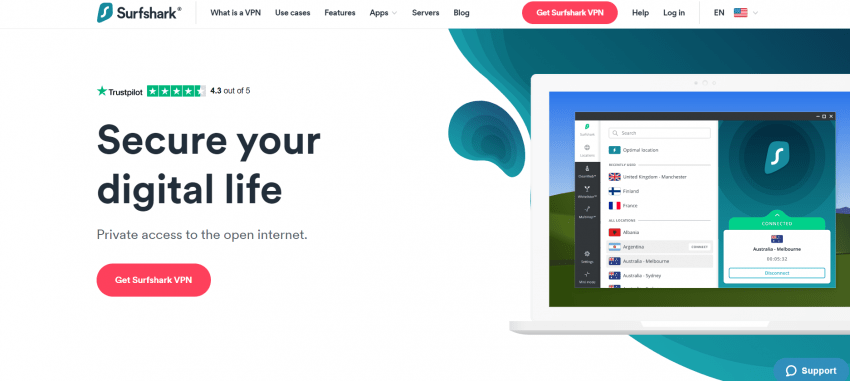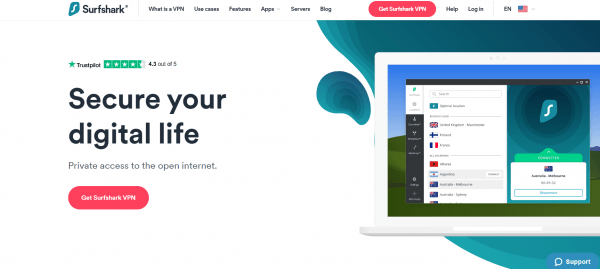 Surfshark is a budget-friendly alternative to the above-mentioned options. They have more than 3200 servers in 65 different countries. Quality is guaranteed here since the company has a Trustpilot rating of 4.3. As usual, it is available across all major platforms, and they even have a free DNS changer app named "Trust DNS". The app has more than a hundred different DNS servers available which help you block ads and protect against malware.
The best part about using Surfshark is their competitive prices. Although the monthly plan comes at a hefty Rs. 950 per month, but the two-year plan is priced at Rs. 181.55 per month. This is a ridiculously low rate, and you will not find so many features for such a wonderful pricing scheme.
---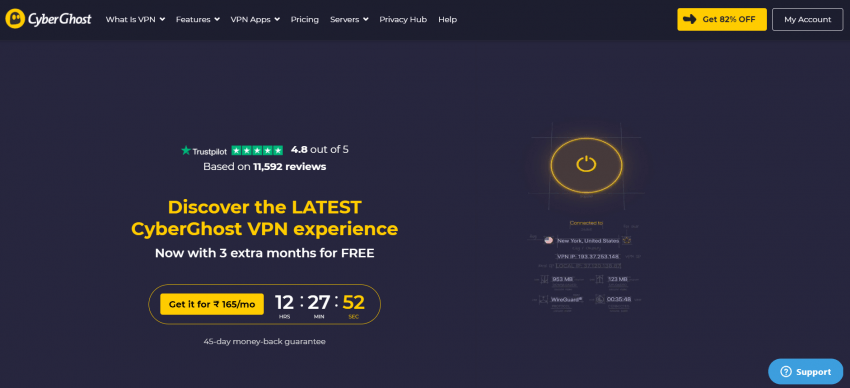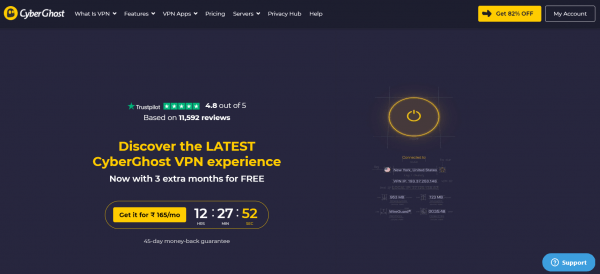 This is my personal favorite. Cyberghost comes with an insane five-star rating, availability for all major platforms, and you can install it on 7 devices simultaneously. The servers are scattered across 89 countries and have surpassed 6800 in number. That is a huge amount and very few services have expanded so far.
A killer deal that is often available on their website can procure you the whole shebang for 39 months at just Rs. 165/month. An added Rs. 105/month also gives you access to Antivirus software, a privacy guard, and a security updater. Talk about value!
Not only that, but there are "affiliates" and "refer a friend" programs you can participate in, and the customer service is available through live chat, though I did not test it out. In any case, the pricing is excellent, and the value offered is remarkable.
---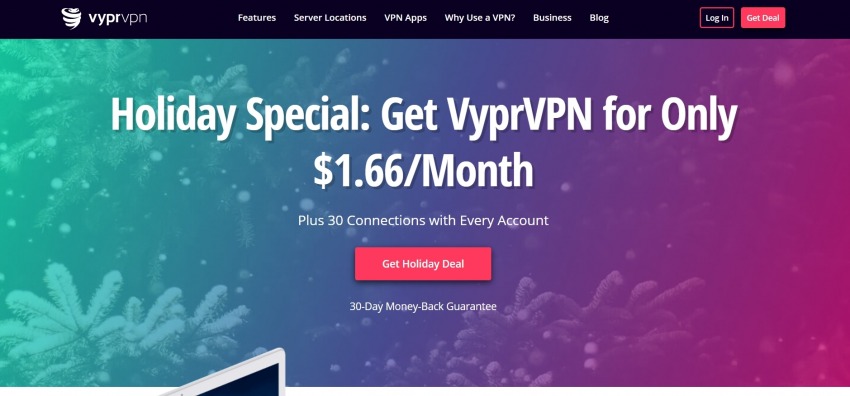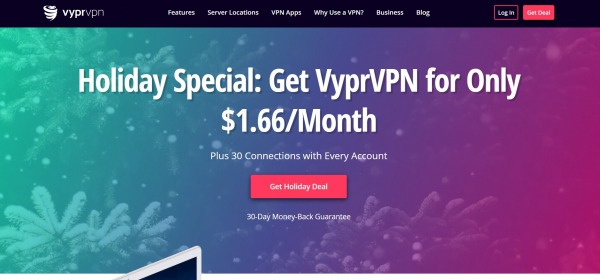 I am surprised that this name is not as well-known as the other ones on the list. Vyper VPN operates under the aegis of Golden Frog, an organization dedicated to the development of global solutions for a private, secure, and open Internet.
Though it is named with the wrong spelling, you cannot go wrong with Vyper VPN. Their website lists the names of The New York Times, Forbes, and Gizmodo, which are all reputed organizations. Their user count is estimated to be approximately 2 million. They have more than 70 servers set up such that browsing speeds do not get affected. And the pricing is also wonderful at Rs. 120 per month for the three-years plan. Each plan gets you to access to the VPN service and you can set it up on five devices simultaneously.
---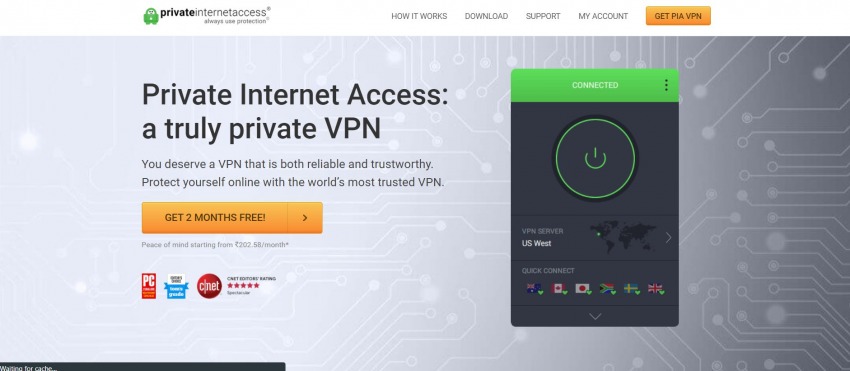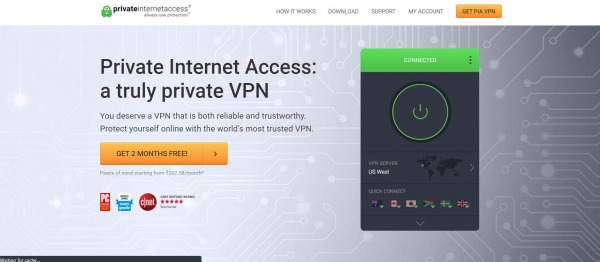 I know. The name does not even sound like an organization or website. Nevertheless, their feature set is so remarkably long that I cannot even include it here. Nevertheless, here is a rough idea:
Secure VPN Account
Encrypted Wi-Fi
P2P support
Support for 10 simultaneously connected devices
Unlimited bandwidth with multiple gateways
This does not begin to cover it and you can browse through their website to check the remaining features out. Private Internet Access' Trustpilot rating is 4 out of five stars. This is not that special compared to the other options I have previously mentioned. However, do note that they offer more than 25 thousand servers spanning 77 countries. That is huge! Further, it is supported on 39 major platforms, which is something I have not seen in too many services.
All that is yours for a meagre price of Rs. 202 per month if you buy the two years plan. The cost jumps to almost four times the amount if you pay monthly, so why would you?
---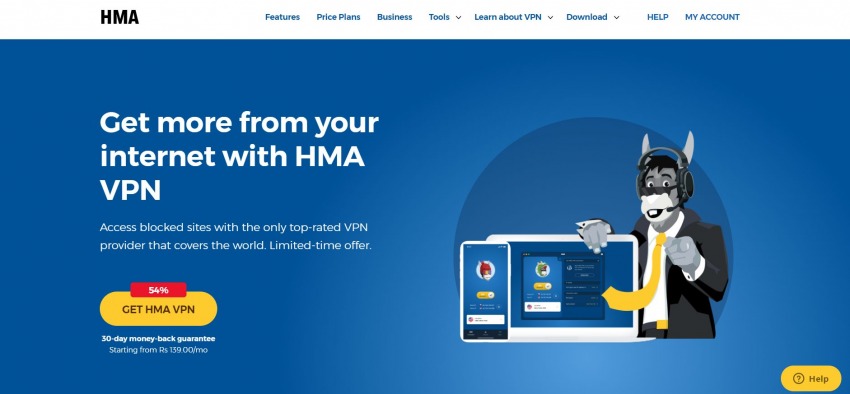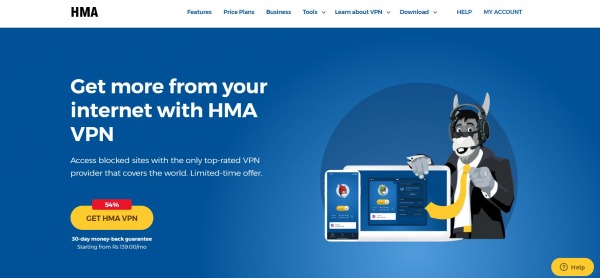 Well, here is a quirky name you might not have come across. HMA (Hide My Ass) knows what they are doing, their encryption technologies are top-notch, their servers are spread across 290 different locations in 190 countries, and the price is perfect at Rs. 139/month. Here is a list of features they offer. You will notice that these are highly consumer-focused:
Shuffling IP address whose frequency you can choose between every ten minutes to every 24 hours.
Split tunneling where you can choose which apps on your device access the internet through HMA, and which ones connect normally.
A smart kill switch that ensures zero data leaks when you stop your connection.
5 devices connected simultaneously. You can also add HMA to your router, which will secure every device that connects to your network automatically.
---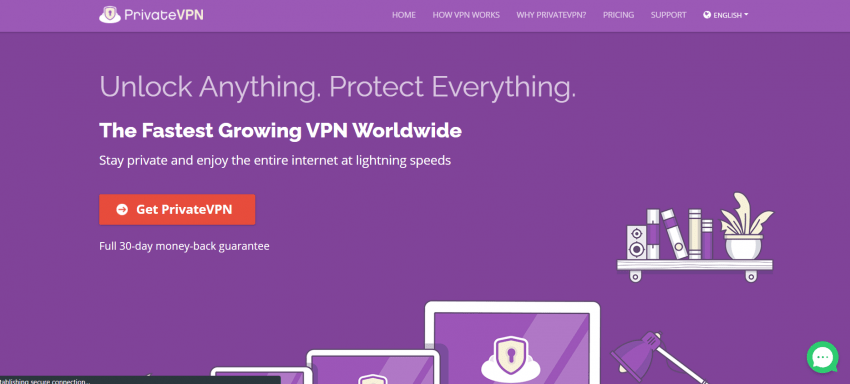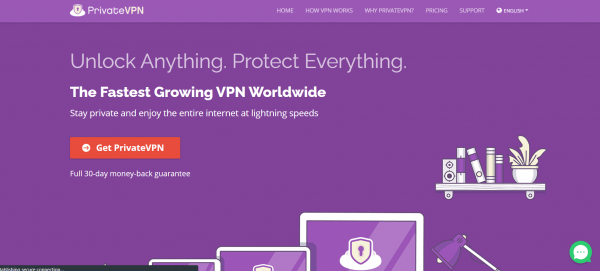 Private VPN spans 60 countries and has a hundred servers and is expanding rapidly. The list of devices they support is not that vast, but you can install it on a router, and that will protect all devices which connect to your network. Their network is fast, secure, and an important feature is their "One-click setup", available on all devices. You can install it on as many devices as you want, but connectivity is limited to six simultaneous connections.
Pricing starts at Rs. 600 per month for the monthly plan. You can save a bundle and pay a quarter of that amount if you buy the two-years plan.
---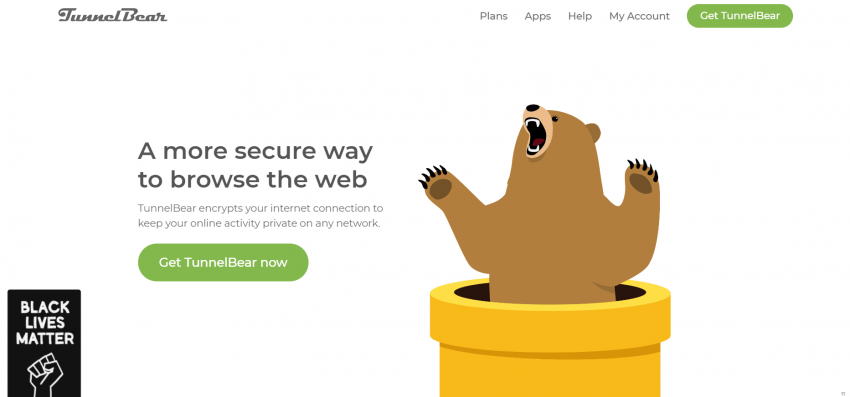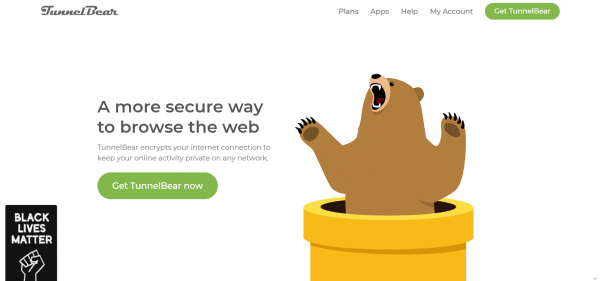 I like Tunnel Bear. It is different, beautiful, and quick. Further, their plans are easy to understand. Almost every single VPN service in the market is overly expensive if you pay monthly.
On the other hand, Tunnel Bear comes with just two plans: "Unlimited" and "Teams". The former of those is what you should be looking for. It is competitively priced at just Rs. 250 per month, can be installed on five devices simultaneously, and has priority customer service. The latter one is for businesses that allow you to provide a VPN connection for your employees.
Note that you can give Tunnel Bear a try with their free 500 MB plan. Most VPN services have a 30-day money-back guarantee. But with Tunnel Bear, you can dip your toes in the water without paying a cent.
---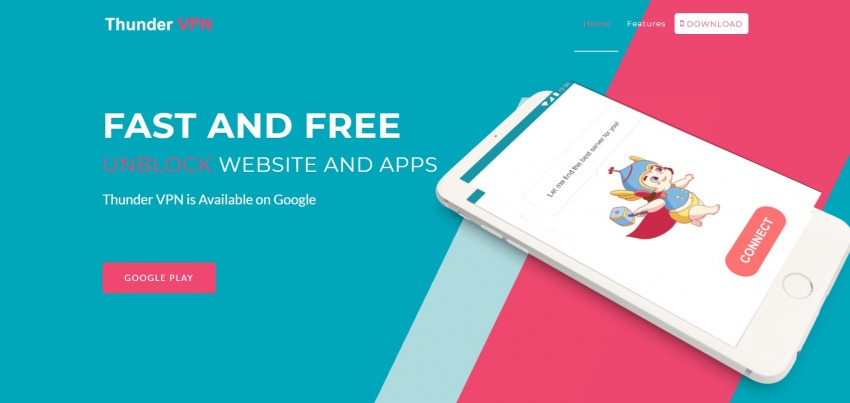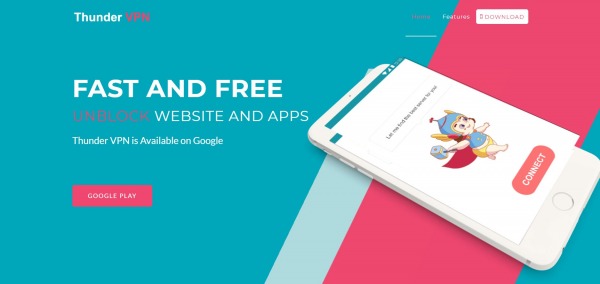 Lastly, we have the best free VPN service for Android in India. True to its name, Thunder VPN is free forever, provides unlimited bandwidth, and has servers all over the globe.
Unfortunately, it is only available on Android and thus, you will not be able to enjoy it on your PC directly. A quick workaround is installing it on your device and then using USB tethering to direct traffic through your handset.
---
Conclusion
There you have it: a list of the top best VPN services in India. An important reason why they are so popular is that they are available for almost every major platform out there. Thus, you may also consider this a list of the best VPN services for Android in India, as well as for Xbox, Linux, Windows, and other operating systems. Some of them even have support for Smart TVs.
Note that changing your IP Address does not mean you are not doing something illegal by accessing content banned in your country. Go through internet and cybersecurity laws in your area before you do something rash.
Further, you will often come across malicious advertisements, phishing scams, trojan horses, and other forms of viruses and malware on the internet. Stay safe by only downloading official and trusted applications, researching upon the VPN service you choose, and not providing sensitive data over public networks.
Lastly, VPN Services do not come cheap. However, we have tried to compile a list of providers that strike the perfect balance between affordability and features. If you know of better alternatives to the above-mentioned options, let us know in the comments below.