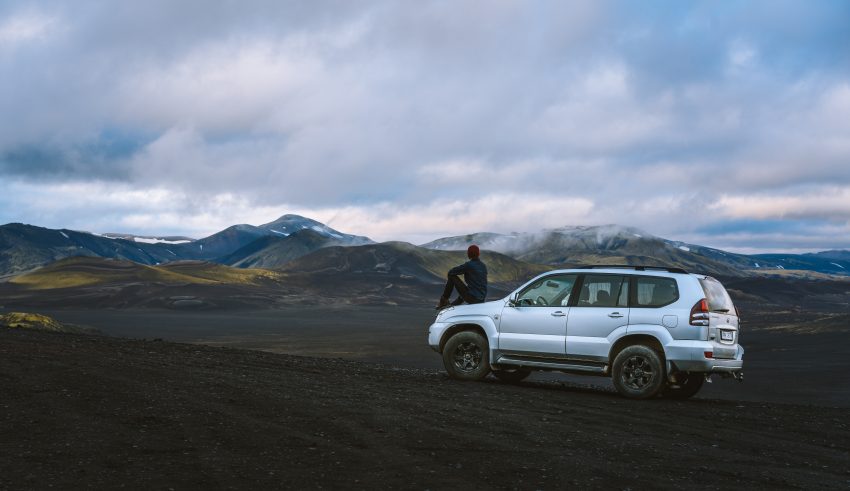 SUV's can be superb cars for people with large families because of how much space they can offer on the inside. However, there are many different models and types of SUV's that can lead to your search quickly becoming confusing and difficult trying to find the one that's best for your needs. 
This post includes what some of the best SUV cars to buy used have to offer. You may be surprised to find how affordable some of these models are, considering the number of features that they have to offer. 
Opting for a used SUV can be a great idea to help you save some money while still being able to have an enjoyable driving experience. 
Mazda CX-9 
Mazda's CX-9 is one of the smaller SUVs available but users like how it still provides them with a comfortable driving experience. It's also a very affordable SUV that features a range of technological features that many drivers make good use out of. The interface is also nice and simple to use. 
There's plenty of space within the Mazda CX-9, despite it being a smaller model. You're provided with three rows of seating which is ideal for people with families. In addition to this, the exterior of this SUV is very sleek and modern. 
Furthermore, the overall handling of this SUV is superb to ensure that you're able to navigate through curvy roads with no hassle. 
Honda CR-V
The Honda CR-V is another compact model that comes with plenty of space to ensure that you can fit family and friends inside with no trouble. We like how the interior of this SUV is spacious enough to also fit luggage and other items, along with people while allowing everyone to remain comfortable. 
If you come across a quality used Honda CR-V, on sites such as Gettacar.com, you can find lots of technological features, such as automatic braking, collision warning, lane assist, and rear camera features. 
In addition to this, the fuel efficiency of this SUV is pretty good which means you can be sure to get the most out of it while driving every day or when you're out on long trips.  
---
Kia Sorento
Kia's Sorento SUV has been redesigned and improved from its previous 2016 model to give it more room on the inside. Therefore, you can be sure to fit luggage and people inside with no issues. There's more capacity for items to be stored, without compromising on the legroom for passengers. 
Depending on the specific used model you find, the Kia Sorento can be found with either two or three rows of seats. There are also a lot of technological features included that drivers have been appreciating as it can make the driving experience more fun and easy.
There are adaptive cruise control and lane assist features that enable drivers to drive more easily and safely, especially when they're on the highway. 
---
Ford Edge
We like how the Ford Edge SUV range comes with a range of trimming options which provides you with three engines to choose from. Therefore, you're able to have more choice when it comes to selecting the type of engine that you'd prefer to drive with.
This SUV, however, comes with just two rows of seating which may initially seem disappointing for some. However, the interior is still very spacious to ensure that there's plenty of room for passengers to be comfortable. 
People have been mentioning how the Ford Edge also feels sporty to drive compared to other SUVs. This is especially if you manage to find a used Ford Edge with a V6 twin-turbo engine. This could be a great feature for people who are interested in driving a car that's spacious and fast. 
---
Mazda CX-9
The Mazda CX-9 is a luxurious model that isn't as expensive as it seems it should be. Your passengers can be comfortable as there are three rows of seating that enables people to have lots of space. 
We liked how the materials used to design the interior of this SUV make it look luxurious while also being comfortable. There are also many technological features that you can put to use to improve your driving experience. 
Users have mentioned how the overall interface of the Mazda CX-9 is simple to use so that you can enjoy going on drives while feeling confident with all of the features. The exterior of the car is modern and it's surprisingly agile when driving through windy roads. 
---
Conclusion
After checking out our post on what the best SUV cars to buy used have to offer, we hope that you're feeling more confident about the one that's right for you. Be sure to think about the main reasons you want to drive an SUV and try to find a model that ticks off most of the important requirements.