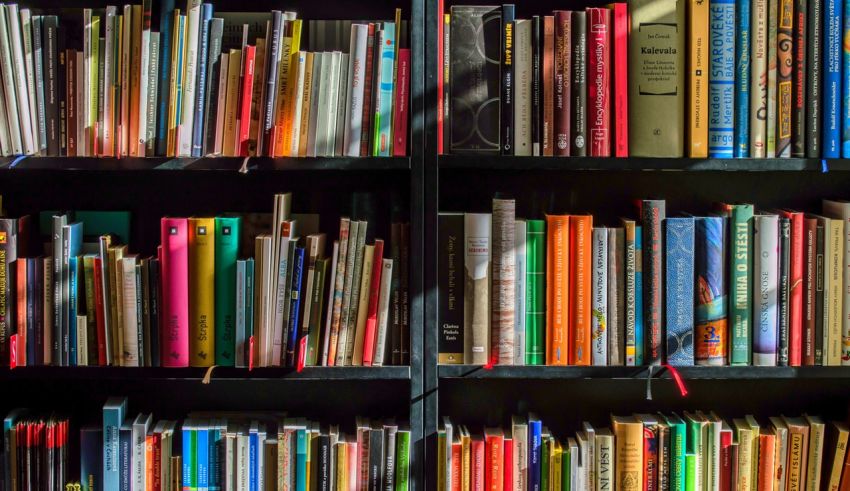 Are you looking for great stock market books which will give you insightful tips into the ever-changing landscape of the stock markets. As unpredictable as it may seem, there are formulas which you can tap into for some success. Investment books are a genre of their own, you might find it difficult to read one initially, but it's completely worth your time.
To Start off…
Stock market is quite literally like a bull, it's untamed and will pull the rug from under your feet if you're not prepared for the risks involved. People have both become millionaires overnight and completely bankrupt as well. You need to keep up with the stocks in your portfolio in every sense of speaking, any news about them, new product releases, press releases, etc.
Only if you're the most devotee of investors will you last in the game. You can mount the bull but if you're not prepared, it'll throw you of its back within minutes. Many investment books and experts will give you advise that confuses you more than it does good, avoid them. There is no short cut or easy money.
There are, however, people who are experts that are great at this stuff. Take the example of Warren Buffett – he literally started with pennies when he was merely a teenager and now he owns an empire worth 82 Billion only through his great investments. Influencers such as that can give you the right mantra to survive in the market. Following the advice of such successful people is the key to success in the cut throat stock trading business. That's why they write stock market books.
List…
In this list you will find the best share market books ever written. There are but many such stock market books authors who have written books which give meaningful insights into the world of stock trading which you won't find by yourself. After All, even Buffett was a big fan of investor and author Benjamin Graham (Both of these people are included on this list). He read everything about the work of his idol, advice and insights which made him who he is today. There were a lot of Investment books written by Mr. Graham.
With that aside, here is a list of the best stock market books that you can find online or in a book store near you which will really help you up your stock trading game.
Here's The list Of Ten Best Stock Trading Books:
Starting off the list is one of the best stock market books from the Benjamin Graham. The book is basically ancient history by now since its release in 1949. However, the investment insights and advice still holds up. Like in his many other share market books, Graham talks about a contemporary change in his approach to stock investment going from paying attention to individual stocks he was investing into to group investments.
A method that many investors have followed wholeheartedly since the release of the book and it still works. Investing in a group of stocks that fit into one single category with some semblance is the way to go.
A book named after a term coined by Alan Greenspan in his 1996 speech about markets inflation due to enthusiastic investors and the dot-com bubble. The term in itself means a excitation caused in the value of a particular stock due oversaturation of investments by traders, which is against the fundamentals.
This book by Nobel Prize winner Robert Shiller examines the economic bubbles in the early 1990s and 2000s, the very thing that Alan Greenspan's speech was hinting towards. One of the best stock market books of the 21st century, as it teaches you the value of disaster control in stock.
This is something that provides insights into market trends and habits which one can avoid, such inflations and deflations are root cause of investors losing cash in a matter of minutes. Check the 2007-08 financial crisis, which was among the worst since the 1930s great depression. This is one of the best share market books you can read about this topic in particular.
When it comes to stock market books, this is another gem from the golden era on investments, Phillip Fishers investment philosophies are considered to be one of the commandments for 21st century investments. This book by one of the most influential figures of the 1950s is now over 60 years old and still hold precedence in the investment world.
The ones you will find online are the updated version by the author's son Ken Fisher and while it still keeps the financial insights from the 1958 book, it has been slightly modified for the 21st century investor.
Read Also: 20 Best Gift Ideas for Book Lovers, Which Aren't Books in 2019
A New York Times Bestseller with over 300,000 copies sold in print alone, this Joel Greenblatt book explores ideas of outperforming the popular market averages by applying formulas and mantras from the book to gain good businesses at bargain prices. Dubbed as the 'The Magic Formula' is a simple piece of advice and formulas that help you make the best out of your investments. There have been several other share market books written about the same formula for years.
While he doesn't guarantee that it works in every situation or even brags about its perfection in every situation. It is damn near perfect and has shown to work under several circumstances. The author is more famous for his other stock market books but this one is one of the most important books of the 21st century.
A book that has nearly over 11 editions and sold over 1.5 million copies overall. It favours a random walk through the stock market approach over a more methodical approach to the market. Like mentioned in the beginning, the market is so unpredictable as other stock market books would argue, that outperforming market averages each times consistently is not a possibility.
The author of the book, Burton Gordon Malkiel is a Princeton economist and his work is cited as gospel many people working in the stock trading industry as of the moment. His share market books should be something you should gobble up if you're an avid stock market investor.
There have been many stock market books by Warren Buffett. A book about Warren Buffett that is not written about Warren Buffett, this book discusses the philosophies by the stock market giant and industry favourite. His philosophies are mantras are looked at vicariously and the validity of the same is tested against real life situations.
This book is far from a hit piece but rather only intermeshes Warrens real life experiences into the mix, making it not only a stock market book but also good read in general.
A relatively new entrant in the list, this book was originally published in 2009 but its philosophies combines the greatest of the greatest with the new and relevant. In his share market books , the author O'Neal introduces a seven step process to minimize risks and maximize gains while investing in the stock market.
Since its release, it has changed the lives of over 2 million investors who have bought the books from the influential author. William O'Neil is an American entrepreneur, author and stock market analyst who has given insights and mantras that has influenced pretty much the trends in the stock market.
8. Learn to Earn – Peter Lynch and John Rothchild 
One of the stock market books aimed towrds you teenages out there, it both seeks to educate and entertain its audience. It argues that people in schools are given the necessary financial education and most people start making important financial decisions when they're getting the first jobs, way past their college years.
In order for any individual to make a good and diverse portfolio, people need to start early. This is what this book strives to accomplish. Even if you are older than that, it is a good read for anyone who needs to learn the basics and the important for investing in stocks.
The author of the book was is a successful Fund manager who shares important case studies, information and important tools that can be used to even beat the best stock investors in the market. It is an incentive towards professionals like portfolio managers, business school professors to become marketing geniuses. Stock market books always see you as someone who cannot outperform a stock broker – this one doesn't.
Joel Greenblatt himself was quite a successful hedge fund manager and entrepreneur who spent a large part of his career being a academic in the field of stock market investments. He started many successful businesses and helped some of the best market investors build diverse and great stock portfolios. He has written like a thousand Share market books on similar topics.
Robert Kiyosaki is another advocate of financial literacy in schools and for young people. His written works are often written with the financially illiterate in mind. This book does the same, it tells you to make the right financial decisions in terms of your investments – build a solid portfolio, invest in real estate and increase your financial IQ (a term that he generously uses throughout all his stock market books).
A good read overall even if you're not a financial investment hound who looks to eat up all literature in that department. These insights will help you make good financial decisions even if its out of the stock market.