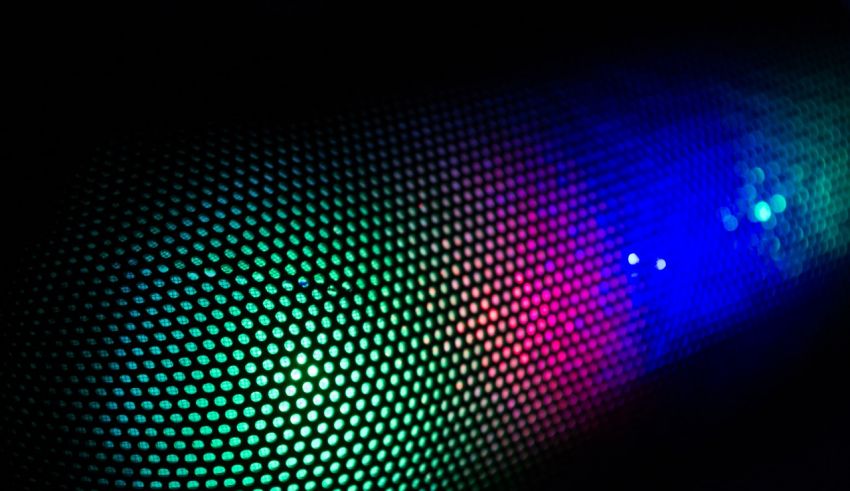 In all consumer electronics, there comes a price point where you start to hit a point of diminishing returns. Soundbars around the price-tag of $3000-$500 strike the sweet spot between best technology you can get for the price and features provided with the device. Anything more is simply excess (for the kings of excess, the sultans of swing!).
Talking about hitting the sweet-spots, these are some of the best soundbars that an audiophile can possibly imagine in their heavenly dreams of passion. If you're an entry level audiophile, a movie enthusiast or simply a sucker for a good pair of stereo drivers, this list is dedicated to you.
Here's The List Of Ten Best Soundbars Under 300 Dollars:
1. LG Electronics SH4 2.1 Channel 300W Soundbar
Starting off the list is LG, a consumer electronics heavy hitter. The design of this thing looks like it was ripped straight out of a Lamborghini's posterior (or a giant space harmonica). A beauty to behold, it even manages to break the curse of ugly subwoofers – which looks like the cute goth Spongebob Squarepants.
It's pointless to talk about the i/o on this thing, it has it all – HDMI 2.0, Optical-in, AUX, and 3.5mm line inputs. No RCA connections found here (sorry to all the time-travellers from 1900s who only use cathode ray tube TVs). All of the ports are slotted into hollowed out areas behind the soundbar. The remote included won't be passing a 5 star crash test any time soon but it is pretty sturdy and functional.  Subwoofer's pretty great. Representations for each frequency level (low, mid and high) is pretty decent.
Also, it pumps out a whooping 300W output. Listening to it at full volume is like trying to tenderly kiss a tornado. It won't give you any modern innovations since it's an older model (the newer models are barely any better, tbh.)
The Good:

Radical design and great build quality.
Rounded and clear audio – all frequency levels are separated and clear.
ASC adjusts voice levels dynamically for clearer dialogues.
Subwoofer is pretty good.
Spatial sound is good.
The Bad:
Design won't blend-in.
Control buttons are on the back of the device.
Cinema mode muffles dialogue audio.
Its footprint makes bigfoot jealous.
[ryvl video_url="https://www.youtube.com/watch?v=VUMdTHfQ_54″ auto_play="yes"] Watch LG Electronics SH4 2.1 Channel 300W Soundbar video review[/ryvl]
2. Samsung HW-K450 2.1 Channel 300W Wireless Soundbar
There is much at offer here (like most Samsung products). The design keeps it down-low and blends under your TV seamlessly, its build quality is very very good. The subwoofer looks okay but sounds great (build quality is like a wet piece of cardboard). It pumps out a loud and proud 300W of output. The size of the soundbar is surprising for the output (at a miniscule 35 inches).
The i/o is all there – HDMI, Optical, 3.5mm analog input and a USB-A input. It supports Dolby digital and DTS sound. The spatial sound is punch and rounded. It performs a lot better than its tiny construction and subwoofer's tupperware quality might suggest. Dialogues are clear, base is thumpy and it gives you plenty of options for your viewing preferences (Standard, music, clear, sports, movie and night).
The Good:

Sturdy build quality and compact design.
Punchy audio. (clear midtones and thunderous bass)
The small footprint.
SoundConnect – lets you make a true 4.1 system.
300W output – gets really loud.
Bluetooth streaming is quite good and lossless.
The Bad:
The subwoofer is flimsy.
Clear, sports, movie and night modes are practically useless.
Might sound harsh sometimes.
No remote, again.
[ryvl video_url="https://www.youtube.com/watch?v=lciVZbBhBJU" auto_play="yes"] Watch Samsung HW-K450 2.1 Channel 300W Wireless Soundbar video review[/ryvl]
3. Bose Solo 5 TV Sound System
Bose is commonly known for its sound engineering innovations and a premium price-tag – both of which seem to be missing here. Remember watching The New Hope in a theatre, when the Death Star has glorious explosion – you won't be hearing it here. In the case of the Solo, the design isn't bad, depending on which era you're from (80s-90s retro-lovers will appreciate).
Calling it tiny isn't fair, measuring it next to its remote for a size comparison is. Solo is a grotesque phablet middle child between a portable speaker and a soundbar. Criticisms aside, there's not much else to say. It is on the list because of the brand name and the sturdy quality. This however does have the best remote control on this list, period (also a universal mote). It's a premium brand experience for an entry price, even if it's not a premium sound experience. It comes with an Optical, Coaxial and analog audio inputs.
No HDMI, sorry peoples of the 21st century. There is next to no spatial sound or any other bells and whistles for that matter. This is the only option for those who are looking for tiny soundbars in this price range. This is Solo-ly for the brand loyalists.
The Good:

Compact design.
One of the best builds on the list.
Brand tag.
Dialogue clarity is pretty decent.
Universal remote control.
The Bad:
Everything sound.
No spatial sound.
The bass is So-Lo.
[ryvl video_url="https://www.youtube.com/watch?v=byob85v9RNc" auto_play="yes"] Watch Bose Solo 5 TV Sound System video review[/ryvl]
4. Yamaha YAS-207BL
Back in the day, when this came out, it was amongst the first few soundbars to have the DTS virtual X feature (for a better, rounded spatial sound). That tells you a lot about this device. If the sound pedigree of being Yamaha isn't convincing enough, nothing is. The Yamaha YAS-207BL sounds excellent in every possible dimension.
It excels in every aspect, except design. That cloth design is sure to collect dust like a vacuum and the subwoofer with its giant hole will stare you right into your soul. The i/o has everything except RCA and coaxial connections.
The subwoofer sounds good, the soundbar sounds great. The stereo drivers are quite powerful (4 speakers, 2 tweeters & a subwoofer) and provide you with a few inbuilt presets (movies, music, etc). Finally, the companion app helps you configure the sound profiles and EQ on the fly. This is the best possible union of hardware and firmware in any soundbar of this price range.
The Good:

DTS virtual X – great spatial sounds.
The Bass is good.
HDCP 2.2 – High quality decoding on the digital audio.
The representation of all audio ranges (mid, low and high).
The subwoofer is HUGE.
Decompression of bluetooth signals is quite nifty.
The Bad:
Ugly subwoofer.
Bad remote – wet piece of cardboard is more ergonomic.
Design isn't the best – dust magnet.
[ryvl video_url="https://www.youtube.com/watch?v=YwPsvO26TpI" auto_play="yes"] Watch Yamaha YAS-207BL video review[/ryvl]
5. VIZIO SB3851-C0 38-Inch 5.1 Channel Soundbar
Vizio probably hold a special place when it comes to developing soundbars. This soundbar is not an exception to their winning streak. It makes up a true 5.1 surround system by using two external satellite speakers and a pretty good subwoofer. The idea here is to give the more rounded and cinematic surround sound experience not the loudest or the heaviest or even the most innovative.
Comparing the design of this soundbar with other Vizio soundbars wouldn't be fair – because it's the same design. The same minimalistic black rectangular bar as before. The added satellite speakers and subwoofer do a good job at creating an overall, well tied aesthetic. It comes with every possible Dolby digital and surround sound certification possible.
The remote is intuitive, features rich and well designed – has a LCD display as a bonus. The soundbar puts out 100db of audio alone. Vizio went all out with this soundbar by putting every possible certification as a point of credibility here. It might be the best choice for watching films on this list.
The Good:

True 5.1 surround sound.
Wireless satellite speakers and a subwoofer.
All Dolby certifications – True sound, surround sound, circle sound, etc.
Lossless, noiseless audio even at high volumes.
Good intuitive remote control.
The Bad:
Same design as most other models.
Not loud enough for the price-tag.
Same soundbar unit with a different package.
The whole set-up is too bulky and boxy.
[ryvl video_url="https://www.youtube.com/watch?v=e4U9m1Z53H0″ auto_play="yes"] Watch VIZIO SB3851-C0 38-Inch 5.1 Channel Soundbar video review[/ryvl]
6. ZVOX SoundBase 570 30 inch Sound Bar
This might be the least aesthetically appealing sound device on this list (or any other). It doesn't even look like a soundbar. It doesn't look like it even belongs in your living area, under your telly. It looks like an audio amplifier unit. However, there is more to this book (or a textbook in this case) than its cover.
This is also probably the best sounding soundbar on the list, if you're a bass-head that is. It outperforms industry giants like Yamaha and Vizio with ease when it comes to its frequency (mid, low and high) reproduction and spatial sounds. It has clear and crisp mid tones (dialogues) even in bass heavy scenes. Somehow it manages to match its cinema and musical audio performances.
On the back, there are more connections than you'll probably ever use (the obvious ones are coaxial, AUX, optical and four channel analog inputs). The remote is a piece of garbage, an expensive piece of garbage nonetheless.
The Good:

Sounds great.
i/o is quite rich and varied.
Digital and analog audio decoding is masterclass.
Bass is the best on the list.
Dialogue clarity.
The Bad:
Not pleasing to the eyes.
Remote is garbage.
No HDMI or Dolby digital.
Too pricey.
[ryvl video_url="https://www.youtube.com/watch?v=honDfMnDCyw" auto_play="yes"] Watch ZVOX SoundBase 570 30 inch Sound Bar video review[/ryvl]
7. Klipsch RSB-3 Surround Soundbar
The Klipsch RSB-3 is the only soundbar on this list that fits the minimalist aesthetic and having a decent bass without an external unit. The only reason to buy a soundbar is that they take up very little space and don't have a mess of wires around them. Klipsch RSB-3 (just like the pronunciation of its name) lacks in the bass department.
It provides you with everything else you'd expect at its $299 price-tag. It has a good i/o (Optical-in, 3.5mm analog, USB-A, etc) that keeps it simple. The bass is pretty decent for an inbuilt system, but is amongst the weakest links on the list. The design of the soundbar is also quite unique, a black matte look with chrome accents and an opening on the left side for the in-built subwoofer.
The virtual surround sound is also pretty decent. The core idea is to keep everything housed into this small footprint to keep a minimalistic look. It has everything from spatial sound, digital audio decoding, dedicated subwoofer and in-built sound profiles. However, its doesn't excel at any of them, it tries to tie it all up into this small package.
The Good:

Good design.
Small package; contains everything.
Two drivers, two tweeters and one subwoofer.
Digital audio decoding.
In-built subwoofer; decent bass.
The Bad:
Bassline is flat
I/o options are limited.
For the price, it could have Dolby Tru sound, surround sound, circle sound i.e., more options.
[ryvl video_url="https://www.youtube.com/watch?v=fjuS0qj0mS8″ auto_play="yes"] Watch Klipsch RSB-3 Surround Soundbar video review[/ryvl]
Minimalist design.
Whooping 320W output - neighbours will not sleep, ever again.
ASC and LG sound sync.
Lossless audio decoding.
Subwoofer is punchy.
[/su_list]
The Bad:
For the price, remote could've been better.
Design is not a standout.
Bass is punchy but often overwhelming.
The audio is not radically great for the price.
9. VIZIO SB4021M-B1 40-Inch 2.1 Home Theater Soundbar 
Hello there old-friend, another entry from friend of the show VIZIO. The SB4021M-B1 is a slightly different approach from the usual similar VIZIO approach, at least in terms of design. Starting off with the good things, everything sound. It will provide you with a pretty good movie experience with a spaced out surround sound system (good software and hardware integration).
The subwoofer in the package will take up all the space and is in no way going to blend in, it's a beast. Which is both a boon and a bane, it gives unparalleled low range audio but it has the stealthy sensibilities of an ottoman stool. The design is a more vertical, front firing speaker. The remote goes above and beyond what most would even dare to provide.
The soundbar itself isn't blending-in in any shape or form, its a gargantuan 42-inch. It's tall and lengthier than most soundbars as well. There is a clear compromise in terms of blending into the environment, a simple inconvenience compared to the sound quality at offer here. It's among the master-class of 2013 soundbars. Don't expect modern features in it. And yeah, the bad – no bluetooth connection.
The Good:

The design is different.
The audio quality of the soundbar and the subwoofer are unparalleled.
Remote is better than most.
The inches – a 42 inch gargantuan.
Tiny LED indicator display.
The Bad:
When it comes to blending-in, not exactly a ninja.
No digital decoding options (Dolby, DTS, etc).
Gets loud and messy.
No bluetooth – like why?
[ryvl video_url="https://www.youtube.com/watch?v=MI38pwvw2Bw" auto_play="yes"] Watch VIZIO SB4021M-B1 40-Inch 2.1 Home Theater Soundbar video review[/ryvl]
10. Samsung HW-H450 2.1 Channel 290W Wireless Soundbar
It's similar to the earlier entry, the HW-K450 (2014 model) in terms of a lot of its design and hardware sensibilities. The best way to explain this soundbar is to pull a comparison, this soundbar is to HW-K450 (2016) what diet coke is to regular coke – no one likes it. Jokes aside, this is a good option to dabble into if you're looking for the very same design, features and hardware but for a cheaper price, because cheaper it is. Granted, they're both below the $200 price-tag but that is only because they are older designs.
However, quality never goes out of style and both the designs drip wet with quality. The build quality is unfairly good for the price, the subwoofer provides a very good performance for the price. If you are a millennial who doesn't like parent era technology, you should stick to one of the other models on the list. This is totally worth the buck if you ask me. If you squint hard enough, you won't be able to tell the difference between this and the 2016 model, trust me.
The Good:

Value for money.
Fairly decent sound quality.
Good design.
Small footprint.
Big soundbar – 37 inches.
LED indicator display.
The Bad:
Older model – won't have 2018 technology.
Subwoofer build quality is dangerously questionable.
Low frequencies muffle mid-tones in certain areas.
[ryvl video_url="hhttps://www.youtube.com/watch?v=sm8u4mDvEAQ" auto_play="yes"] Watch Samsung HW-H450 2.1 Channel 290W Wireless Soundbar video review[/ryvl]
Comments are closed.