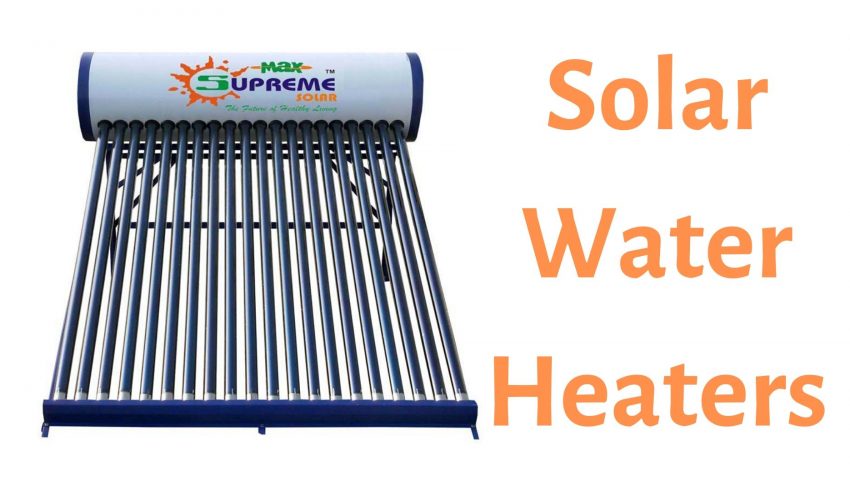 The Solar water heaters are a new innovative way to generate water in your home. It is also called the solar domestic water heating system where it uses the sunlight energy to absorb Sundays and use it for heating water.
It includes a whole pump system where it circulates the whole water into the household. It has low cost and is favorable for eco-friendly living and it promotes environmental protection and conversion.
Here are the Best Solar Water Heaters in India in 2021 are as follows: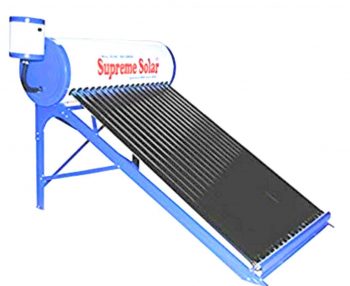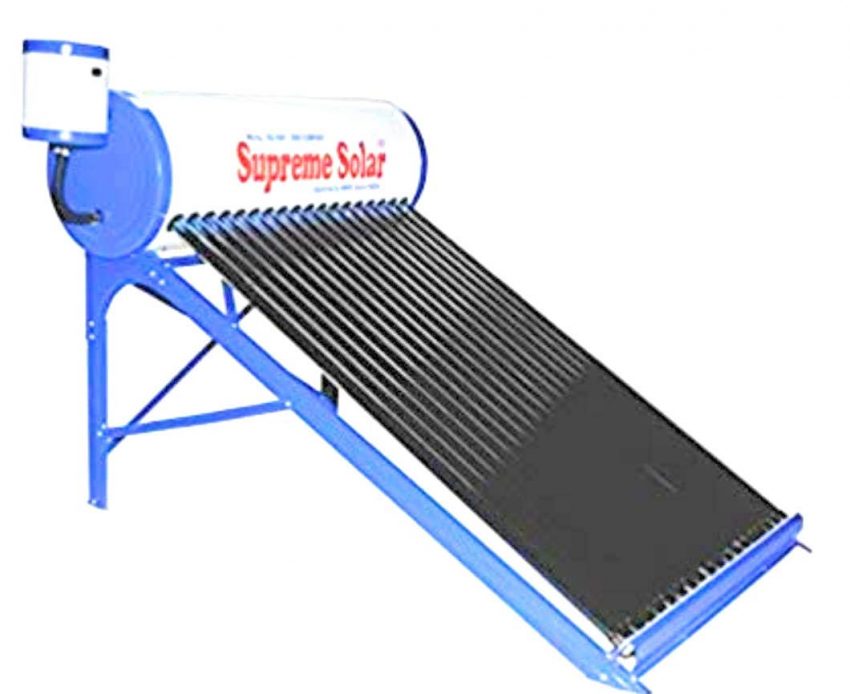 The Supreme Solar's solar water Heater is made of highly effective solar power cells which convert the Sunrays into solar energy which used for warming the water in your house.
It has 200 LPD and has multi crystalline solar cells which make it quite productive. 
---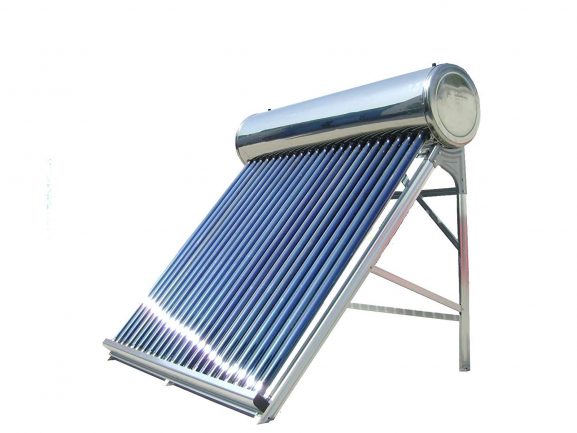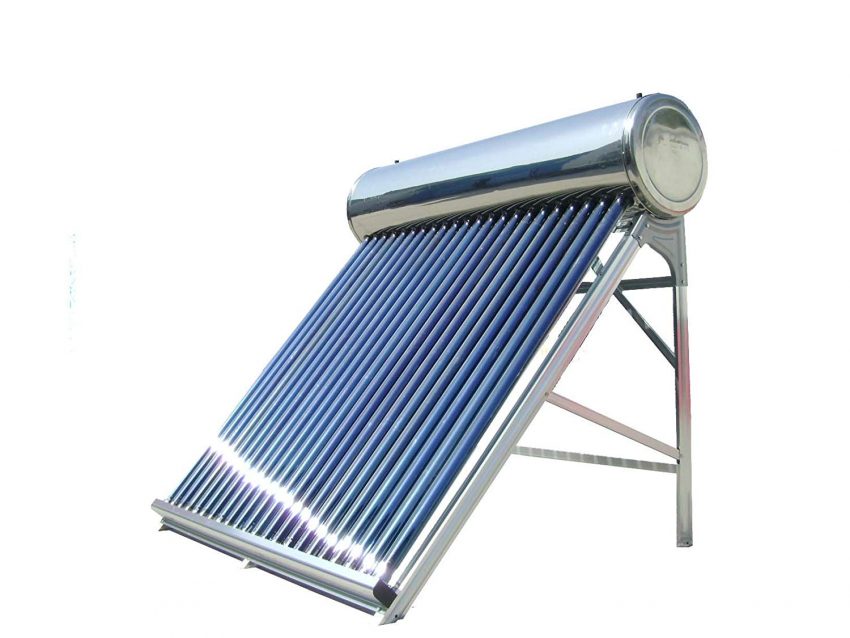 The V-Guard solar water heater is a strong and powerful water heater which provides you with hot water in your household. It has a silver and blue silicone body and consumes 200 watt of power.
It is highly effective and powerful as it has 220 to 240 volts of voltage rating. It is durable and safe. It can be used for a long time.
---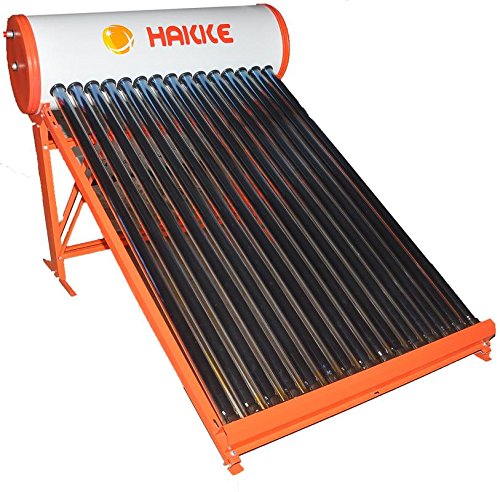 The Hakke Industries Solar Water Heater is a long lasting and efficient water heater. Its storage tanks are suited for the Indian hard water type system. 
For tank mounting it has a angle stand so as to angle it in the right way. It has specially designed PUFF insulated SS and MS hot dip galvanized tanks for storage of hot water.
---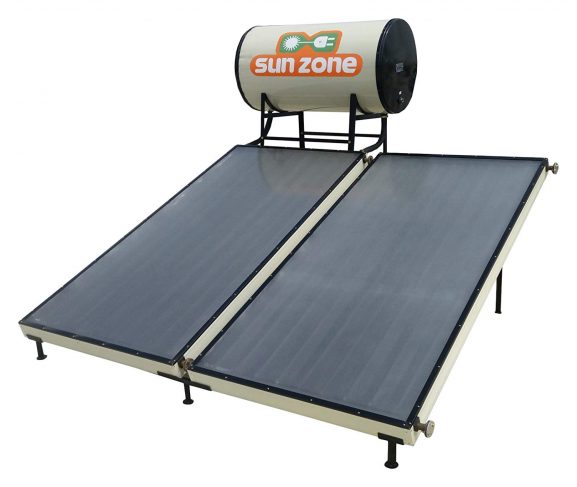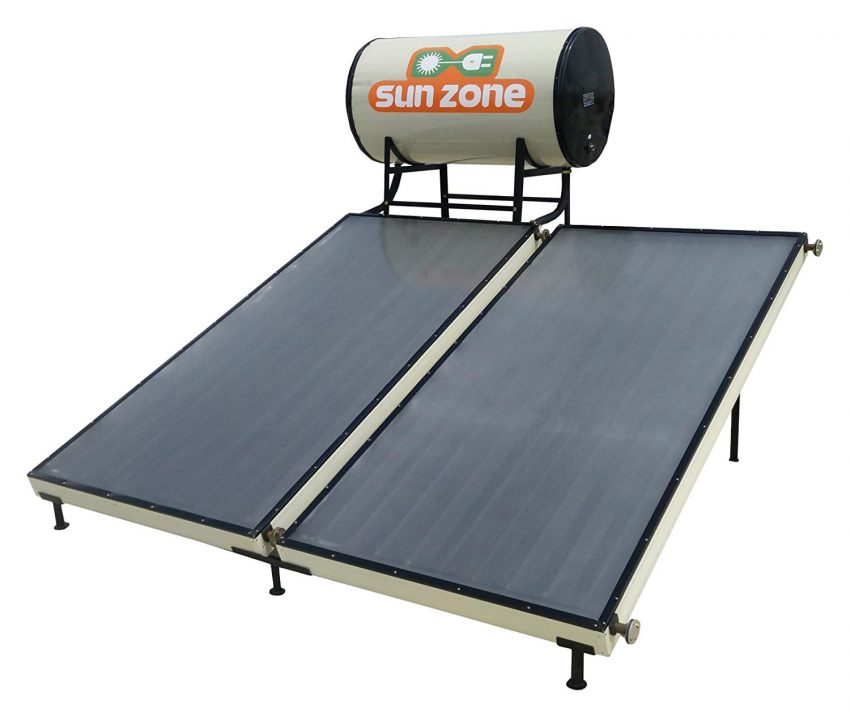 The Sun Zone Solar Water Heater has a stainless steel off-white body. It has a 100 LPD flat plate and has 120 kg weight. It is powered by the sunlight which gives hot water to your whole household which is warmed through the solar energy.
---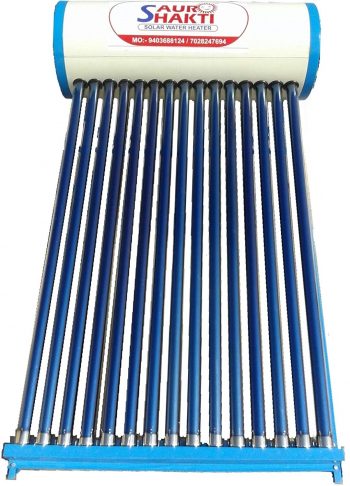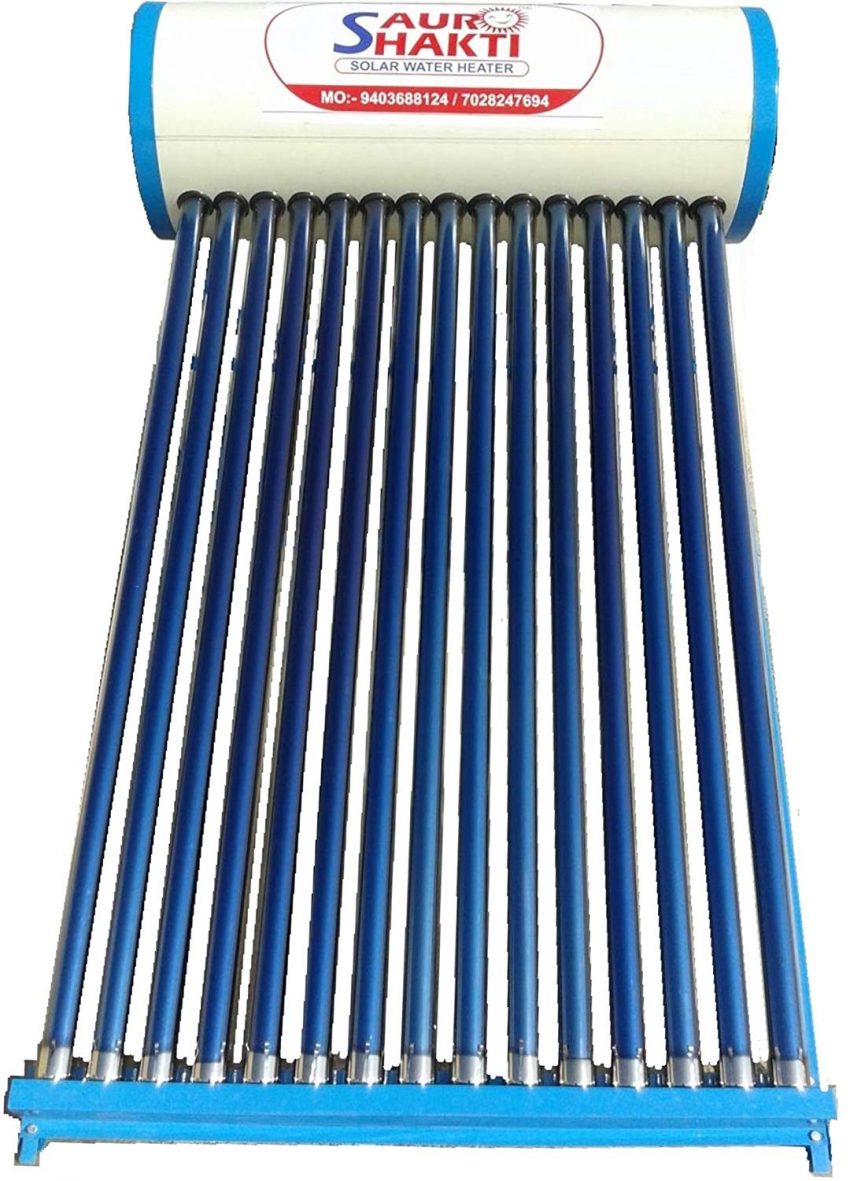 The Saur Shakti solar water heater is a stainless steel blue colored water heater. The outer tank is 0.5 mm thick and has powdered coating. The inner tank is 2 mm thick which has a glossy coating and tube is 58 mm thick and is 1.8 metres in length.
This is a good product to save excess monetary cost and it has powerful galvanized iron which makes it free from rusting.
---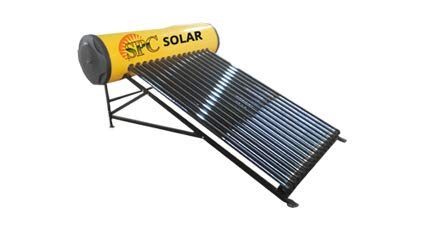 The TN Energy Solar Water Heater is powerful solar water heater. The capacity of the tanks which store the water is 202 litres. The solar water heater's  is made up of steel which doesn't cause corrosion and rusting. It is moulded in such a way that is is UV rays resistant solar water heater.
---

The ADDI. POWER LIMITED solar power heater is a 100 LPD solar power heater. The inner tank is 2.5 mm thick and the outer tank is 0.5 mm thick. Both the tanks are galvanized and therefore are free from corrosion and rusting.
This product also has 10 vacuum tubes with the length of 1800 mm and has 58 mm diameter. It has a electric backup of 2 kilowatts and 3 kilowatts each. 
---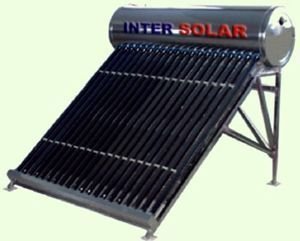 The Intersolar's Solar powered water heater has the capacity to store 100 litres of warm water which can be circulated throughout the entire household. It is a powerful water heater and promotes the use of solar energy and the notion of eco-friendly living.
The inner tank of this solar water heater is made up of stainless steel. The tube has a three later coating and 40 to 45 mm of puff insulation.
---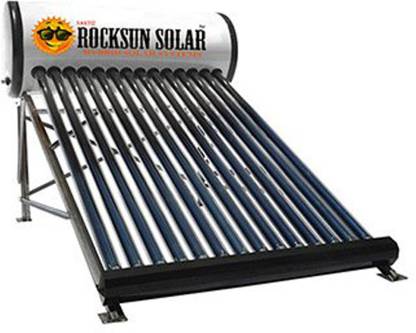 The ROCKSUN solar powered water heater is very powerful water heater  which has 14 solar panels.
It has BIS and MNRE standard which makes it suitable for various climates and the needs of the customers.  It has puff insulation and it is coated of pure polyester powder.  
---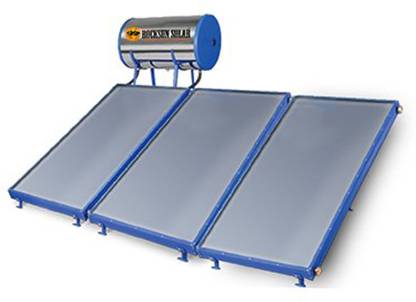 The ROCKSUN solar water heater has a MNRE approved design which makes it suitable for the difference climatic conditions and the needs of the buyers. 
It is constructed of stainless steel which makes it that free and free from corrosion and this product has 3 solar panels. It has outer cladding of aluminum and coating of pure polyester powder. 
---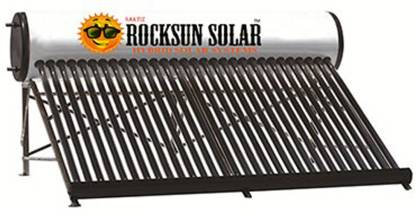 The ROCKSUN solar water heater is of the model ETC_250L. It is a durable product and it has 34 solar panels.  It is suitable for the household and has a MNRE standard approved design which makes it suitable for use in various weather and for any type of people's needs.
It is made of stainless steel and has outer cladding of aluminum and pure polyester powder coating. It has 250 solar cells which give output voltage of 35 volts. 
---
The solar water heater is an upcoming sustainable way of living in this new environmentally conscious world. It promotes the use of solar energy which is a renewable source of energy which we directly get from the Sun rays.
The setup of these water heaters is easy too since it is free of electric wires. The solar water heaters give warm water supply for the whole household in all the climatic conditions. It is step further towards eco-friendly living and environmental protection.