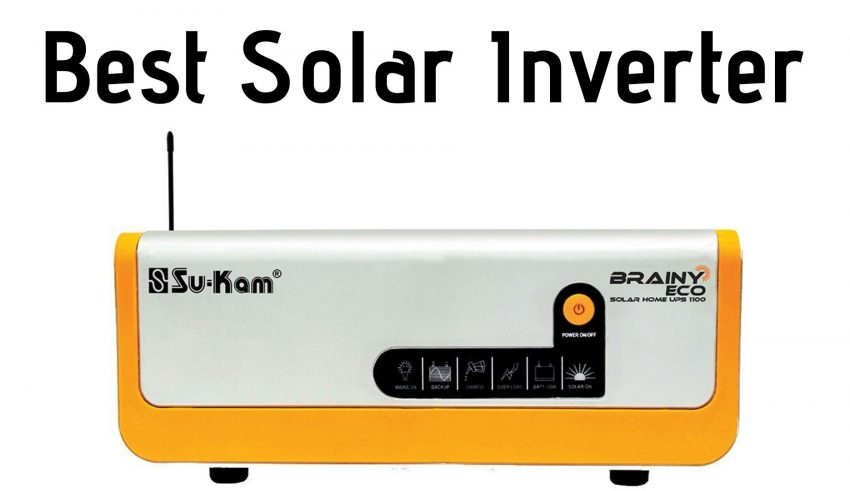 A solar inverter can help maximize the production of solar energy production. Whether you plan to install a solar inverter for the residential, commercial or utility-scale project, you are bound to get confused.
This is unavoidable because of the multitude of available options. To help you with selecting the right inverter, we have put together a list of top 10 solar inverters in India.
Let's take a look at them one by one: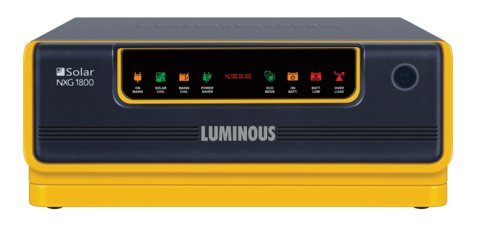 Thus powerful hybrid inverter is the most intelligent solar system of the country. Not only does it have a 40 amp inbuilt charge controller, but it also gives priority to solar power use. For charging the inverter, both solar power and battery from the grid can be used. The selection will depend on the availability of sonar.
If there is enough solar generation, solar power will be supplied to the connected load. The inbuilt PWM charge controller can run 5 ceiling fans, 5 lights, 1 water cooler, and 1 television.
Here are the key features of the Luminous Solar NXG Hybrid Inverter 1800/24V UPS:
Intelligent fuzzy location to maximize the utilization of solar energy
Pure sine wave output providing safety and better performance of up to 85% efficiency
10-12 hrs of full battery recharge time
---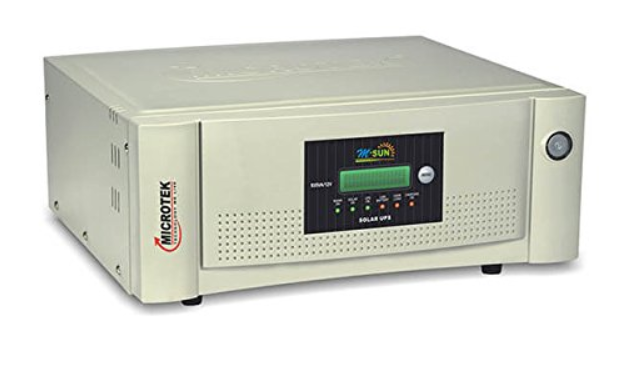 This solar inverter from the Microtek has an ergonomic and elegant design with an advanced seven-segment digital display indicating input and output voltage. The inverter works on solar mode, meaning that if there is sunlight, it will use solar power and not the Main power.
Thanks to its save-power technology, the stabilizer is not only able to provide high performance but also be energy efficient. During fluctuations and power cuts 9low and high cut off), it cuts the grid supply automatically. This long-lasting and durable inverter has a normal mode as well as a smart mode.
In the normal mode, when there is enough solar power, it disconnects the main automatically and starts running the load on Solar. In the smart mode, it continues working as a normal inverter when the power is running on the road. If you need to run the heavy load, it starts to charge from the grid as well as solar.
Some of the common features of MICROTEK Digital Solar UPS M-SUN-1135 VA 12V:
Pure Sine Wave Inverter
PV+grid charging
Dip switch that can disable grid charging
---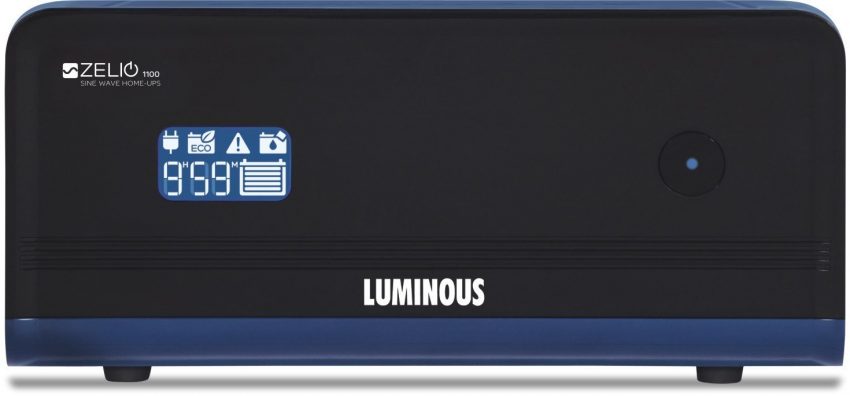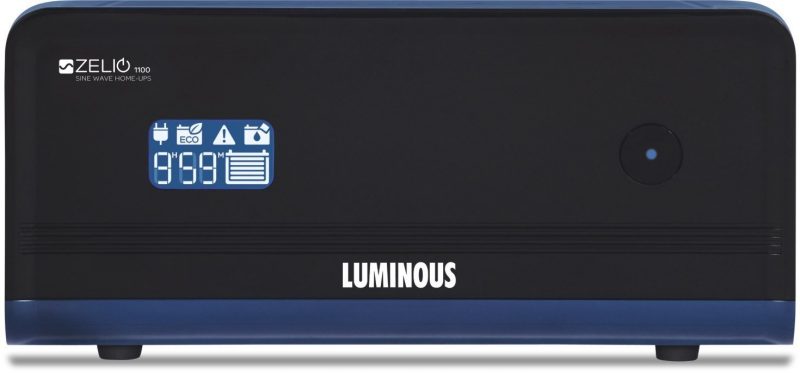 Luminous Zelio Home is definitely one of the most intelligent Home UPS systems in India. It has features like hassle-free maintenance of battery water level, battery/power back-up charging time displayed in hours and minutes, MCB protection. The inverter also has a bypass switch that supplies output from the grid even if the Home UPS faults.
Thanks to the low harmonic distortion, the inverter is almost noiseless. It provides protection from short-circuit, overload, reverse polarity, deep discharge, etc. Also, the pure sine wave output makes the inverter save on electricity bills while being highly efficient.
The inverter comes with a 24 months warranty of pure sine wave output. Also, there is MCB protection that is easy to use and interface. The 32 Bit Processor provides a hassle-free maintenance experience.
Here are some more features of Luminous Zelio inverter:
Supports multiple batteries like Tubular & VRLA (SMF) and Flat Plate
Input mains protection by MCB
Battery Electrolyte Level Indicator starts glowing when the battery needs a water top-up
32 bit DSP Processor
---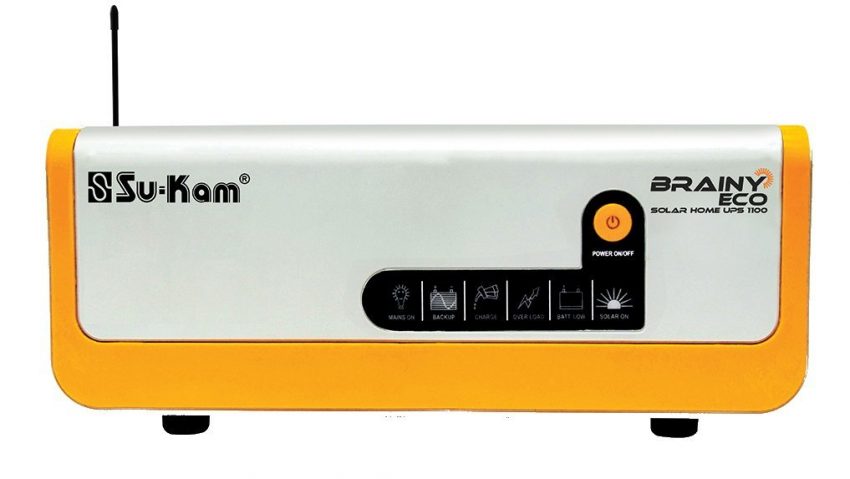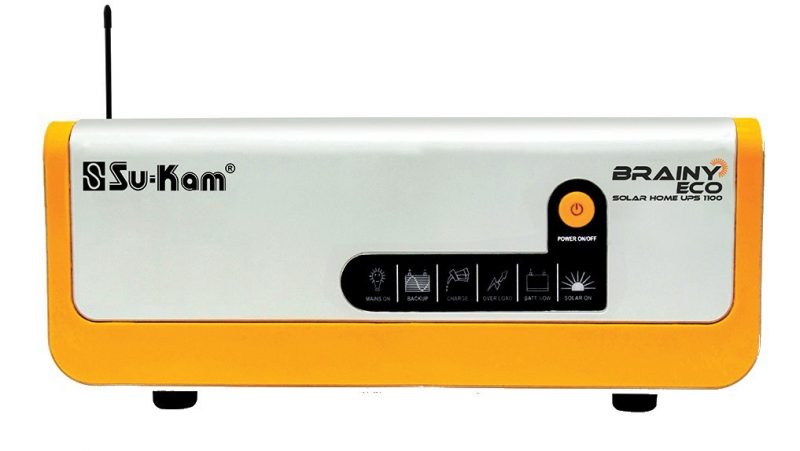 Brainy Eco is one of the most intelligent solar home inverters in the country.  It is a hybrid solo inverter, meaning that it can act as an off-grid solar system as well as a normal inverter. Basically, this home solar UPS is best in everything – style, features, design, and performance.
Also, the company employs thousands of care staff and engineers who are willing to help you with any issues that you are encountering related to the brainy eco.
Overall, this inverter is the perfect one for your home. Also, with a pro-warranty of 2 years, we will be able to help you face any problem related to our product.
Here are some other features of the Su-Kam Brainy Eco inverter:
Pure sine wave inverter voltage
Low voltage disconnect
Grid/solar priority switch output
95% efficiency
Battery selection switch
Ups/inverter mode selection
---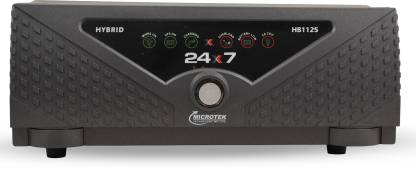 This UPS Inverter from Microtek ensures that all your electrical appliances work properly. When there is a power outage, it switches on automatically for delivering constant power after the mains fail. There is a feature in the inverter that allows switching between the standard and the narrow voltage range. The standard range is between 100v and 300v, while the narrow range is between 180v and 260v. Using this inverter will also help in keeping your electrical appliances safe. It does it through its built-in circuit breaker and Smart Overload Sense.
The inverter also has an LED display for system faults and status. When the main power supply is on, features like charging, USP on, will be displayed. It also indicates when there is a low battery.
Some other features of this UPS Inverter from Microtek are as follows:
1-battery system
CCRC technology
Auto-trickle mode
Pure Sine Wave Inverter
---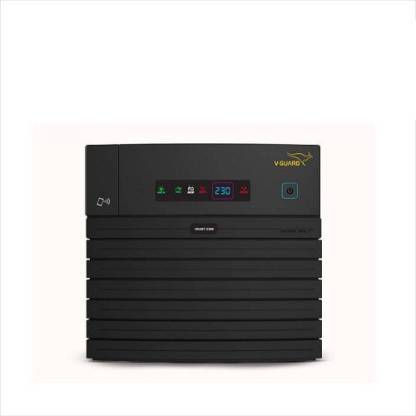 This inverter from V-Guard comes with a ton of features that can help in keeping your home running when the power is playing spoilsport. It is a smart, digital inverter that comes with different modes. For example, the Appliance Mode allows you to charge high-intensity appliances.  Also, you can use this appliance for charging your phone in case of emergencies, even if it has run out of battery.
Another feature of this inverter is the smart app. Available for Android as well as iOS, the app allows you to control the inverter according to your inconvenience. The app can be used for monitoring the inverter status, backup time, and load usage. You can even control the appliances connected to the inverter. You won't have to worry about power cuts, as the inverted will be using the Appliance Mode for handling high-intensity appliances as well.
There is another mode in the inverter named the Holiday mode. You can switch the inverted to this mode through the V-Guard Smart app. This saves energy while ensuring that when you get back, your inverter is fully charged. There is also a built-in sensor that will be sending a reminder whenever the battery water level is low. So, no more last-minute hurdles. Turbo Charge is another mode that is used during long power cuts. It makes the inverter charge quickly to ensure a reliable power backup.
Here are some more features of the V-Guard SMART Inverter:
Emergency power for charging your phone
Pure sine wave inverter
---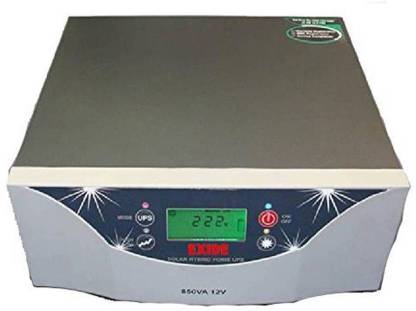 This is a solar power inverter from Exide that offers low self-consumption. If solar power is present, it will be drawing zero current from the input. The inverter comes with several features including Solar PV Reverse voltage protection, intelligent battery-charging algorithm, electronic overcharging current protection, and fully regulated charge controller.
The inverter is equipped with all necessary electrical protection, charging current selection, LCD display with a different color for different protection or operation. This is a complete auto hybrid system that has been rated for continuous operation at a full load.
Here are some of the features of the Exide Hybrid Solar UPS Inverter:
Pure Sine Wave Inverter
In-built electrical protections that are highly efficient
Increased battery protection
95% solar charger efficiency
Long and consistent backup
Preferential charging from solar for reducing the usage of commercial mains
---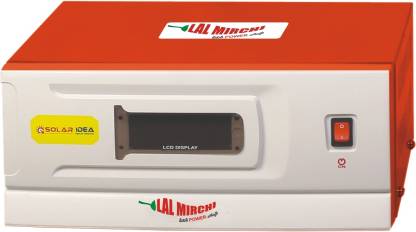 This inverter from the Solar Idea is based on Pure Sine Wave. Weighing about 7.35kg, the inverter works on 85% efficiency.
Here are some more features of the Solar Idea CLASS500VA.12V Pure Sine Wave Inverter:
85% efficiency
On-site replacement warranty
1-year manufacturer's warranty
220V output voltage
---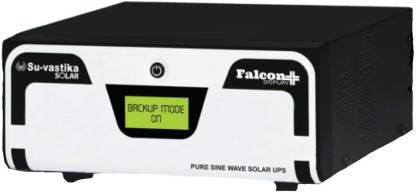 This inverter from Su-vastica comes with an automatic temperature compensation technology that can increase the life of your battery up to 6 months.
Some of the features of the Su-vastika Solar FALCON+DISPLAY 1250 Pure Sine Wave Inverter:
Digital Display
6-Stage Microprocessor-based charging
Desulphation – released the buildup of sulfate
Soft-start charging
Powerful charging even with low voltage
Float – charges the battery in small intervals
Increases battery life while reducing charging time
---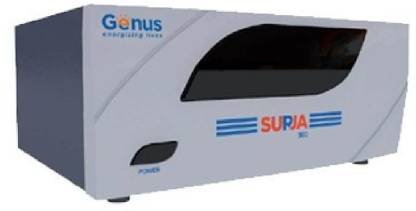 This is an intelligent Solar Inverter and UPS that can harness the solar energy into electricity. Designed for prioritizing solar energy first and then using mains as a secondary option.
The UPS will convert your house into a small power plant. It will reduce your electricity bills and make sure that you are using the greenest energy for powering your home and office.
Here are some features of GENUS GGS025 1500 SW SOLAR PCU SURJA Pure Sine Wave Inverter:
85% efficiency
Automatic switch
Sine wave technology
220V Output voltage
8 hr recharge time
---
Conclusion
When you pick the right solar inverter, you will be able to enjoy several benefits. A powerful inverter system provides smooth functioning in emergency power blackouts and doesn't trip because of overuse.
You need to select a solar inverter that has good specifications, features, and an affordable price. All the above-mentioned inverters have a simple installation process and are easy to use. They also have better features than the other solar inverters in the market. So, what are you waiting for? Buy the right solar power and ensure a blackout-free season.