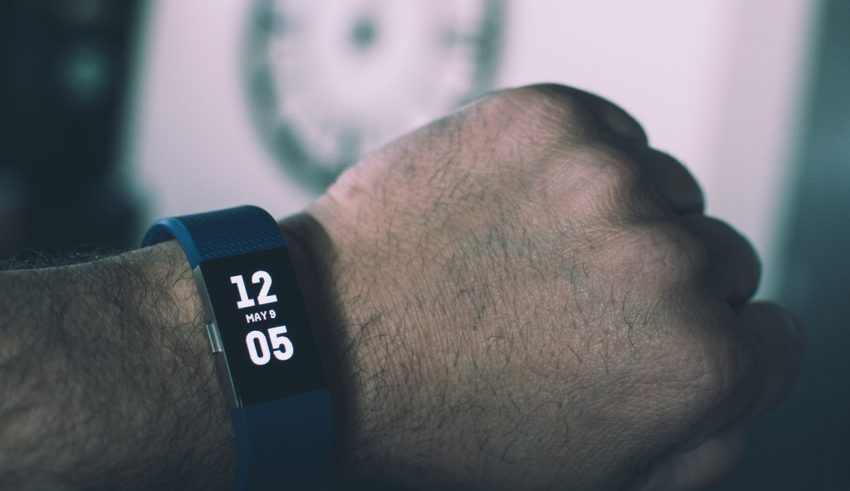 Fitness freaks are everywhere. People have started to realise the importance of fitness in one's life and thus some want to overcome obese and some just want to grow muscles. Fitness bands aka smart bands are trending nowadays. These bands allow tracking your steps, calories burned, distance walked or run. Some also allow sleep monitoring and automatic activity detection such as gyming, cycling, jogging etc. With technology growing all around us, people have started to strap these bands in their waists in order to get in shape.
Earlier fitness bands were quite costly, but as we are being introduced to so many Chinese brands, you can think of getting a variety of fitness bands in the price tag of Rs. 2000. Most of the consumers get confused in choosing the right fitness band for themselves due to such a large variety of products. This article would cover the best fitness bands under the price tag of Rs. 2000 and would help you decide the best one that suits all your purposes.
So, Here is the list of Seven Best Smart Wearable Bands:
Specifications:
Ideal For: Unisex
Notifications: Incoming Call and Message Alerts
Battery Life: 20Days
Warranty: 1Year(s)
Dial Shape: Rectangle
Indicator Type: Vibration
Compatible OS: Android, iOS
Sensor Type: Accelerometer, Heart Rate Tracker
Bluetooth Version: 4.0
Coming from the country's most powerful smartphone brand, Xiaomi, the Mi Band 3 is a pocket-friendly fitness band priced at Rs. 1999. It boasts a touch-sensitive 3D curved glass and a touch capacitive button at the bottom. Unlike the Mi band 2, it allows the users to switch between watch faces also. Housing a 0.78-inch OLED display, it weighs just 7 grams. The Mi Band 3 allows reading messages and alerts users about an incoming call or message.
The touch button at the bottom also allows declining calls. With IP67 Waterproof Rating, Xiaomi says that it is water-resistant up to 50m. It comes with features such as sleep monitoring and a pedometer to calculate steps walked. You also get a stopwatch, find your phone, alarm, heart rate monitor and other statistics such as speed, calories etc with can be analysed in-depth via the app. It comes with a 110mAh rechargeable battery. It is one of the most popular smart wearables under this price tag and it for sure offers great price to performance value.
---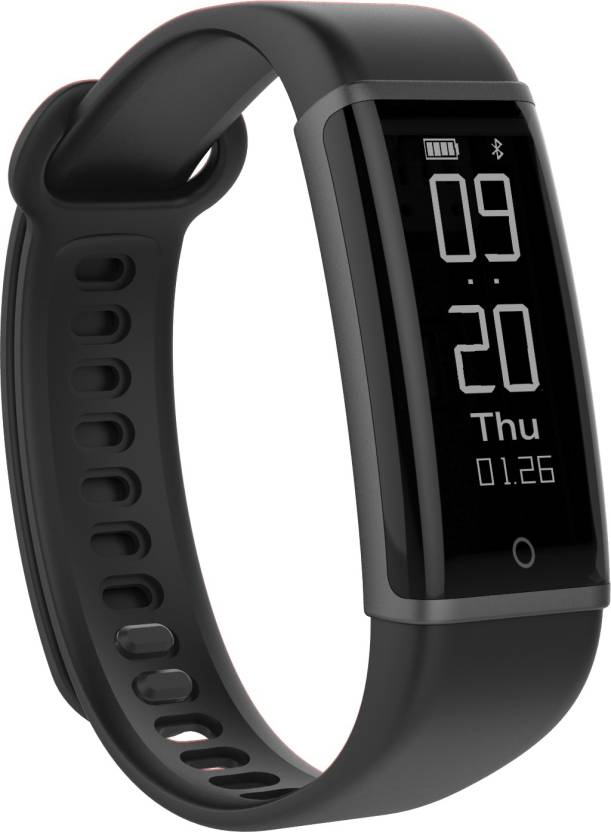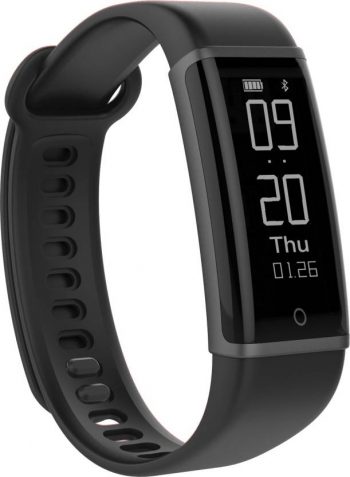 Specifications:
Ideal For: Unisex
Battery Life: 10Days
Battery Capacity: 85mAH
Warranty: 1Year(s)
Dial Shape: Rectangle
Indicator Type: Vibration
Compatible OS: Android, iOS
Sensor Type: Accelerometer, Heart Rate Tracker
Bluetooth Version: 4.2
Other Features: Alarm
Resolution: 32 x 128 pixels
Priced at Rs. 1799, the HX03 is the latest fitness band from Lenovo. Claimed with a battery life of about 10 days, the band is IP68 Water Resistant. It houses comes a big 0.96 inch OLED display as compared to a 0.78-inch display in Mi Band 3. With an accuracy of 90%, we also get an Active Heart Rate Sensor which tracks pulse at an interval of 15 minutes. It also provides an impressive sleep monitoring tracking how deep you slept.
Similar to a reminder, the smart band also has a motion sensor which helps and encourages to go out and exercise when it detects no activity for a specific interval of time. This device can be charged directly via a USB port.  The only con with the smart band is its TFT display rather than an OLED one which is not much bright to be seen clearly in direct sunlight.
---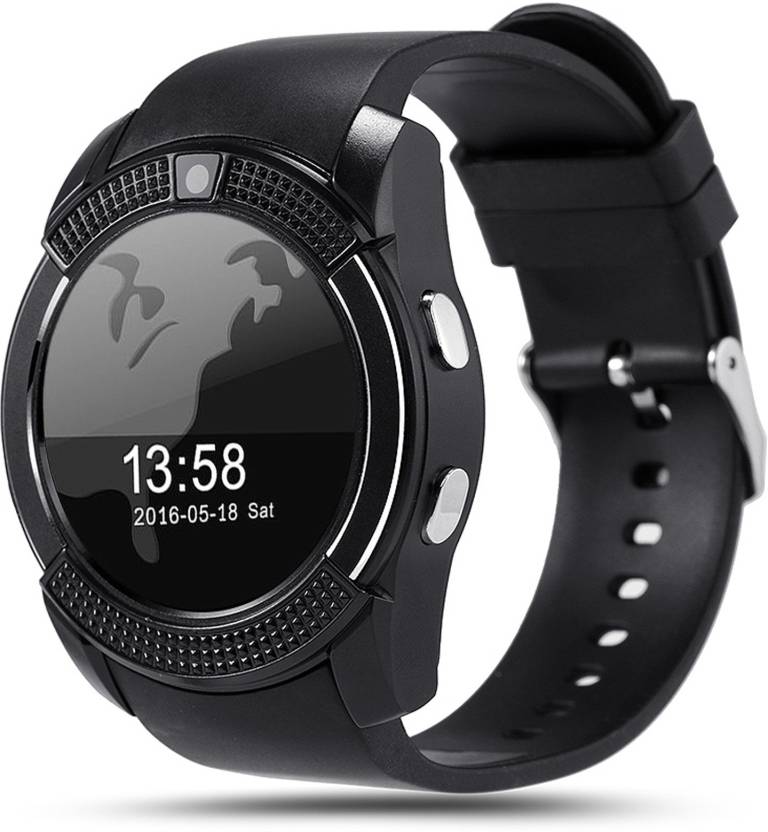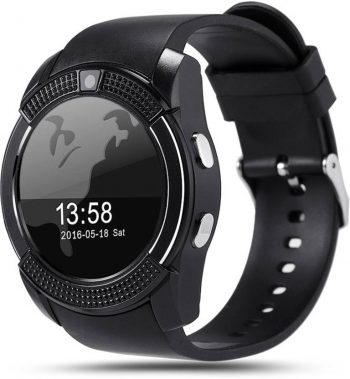 Screen Size: 1.2 inch
Shape: Circular
Card Slot: Up to 32 GB
Material: Plastic
SIM Support: Single, Micro
Wireless Connectivity: Bluetooth
Voice Calling: Make Call
Strap Material: Rubber
Charging Method: Proprietary Cable, MicroUSB
For someone who wants a fitness band disguised in the look of a watch, he can get the Noise turbo smartwatch. As compared to other fitness bands, it boasts a circular, 1.22-inch IPS HD full touch screen display. It is basically a budget smartwatch with fitness related features too. The watch is splash resistant and comes with a SIM card slot/ T-Flash card slot allowing you to use the watch as a phone. You can make/receive calls, check the phone book, call history, read messages and other tons of things.
The smartphone has a dedicated speaker, a vibrating module for alerts, alarms, reminders etc. You can even set alarms, use the calculator, check the calendar, read messages, Email and even Facebook and WhatsApp alerts. You also get an Anti-lost function in the smartwatch. Like its competitors, it also features activity tracking such as recording your steps, distance, calories. It also features heart rate monitoring. You even get a 0.3MP camera take a picture anytime. You can also use your watch to control applications such as music player, camera etc on your smartphone.
---
Bluetooth Version: Bluetooth 4.2
Waterproof: Yes
Alert type: Vibration
Anti-lost: Yes
Bluetooth distance: W/O obstacles 10m – 15m
Find phone: Yes
Health tracker: Heart rate monitor,Pedometer,Sleep monitor
Messaging: Message reminder
Other Function: GPS,Siri
Remote control function: Remote Camera
Battery Capacity: 77mAh
Charging Time: About 2hours
Standby time: 14 Days
The Huawei Band 3E Smart Band Activity Tracker costs Rs. 1699 and comes with a 0.5 inches PMOLED (Passive matrix OLED) display. With a battery life of about 14 days, you can charge it via USB Type-A port. It supports both wrist mode and foot mode.
This allows you to wear it either in your wrist or your foot. The main display shows the time and battery life, but you can cycle through the different screens to see steps, distance, calories burned, and sleep. Like other fitness bands, you get smart motion tracking, sleep monitoring and telephone-connected alerts along with "locate my phone" feature too.
---

Syncing: Bluetooth Syncing
Activity Tracking: Steps Tracking
Battery: Upto 10 Days battery life
Bluetooth: Yes v4.0, BLE
Compatible Os: Android & iOS
Water Resistance: Yes IP Certified IPX6
Incoming Call: Yes
Alarm: Yes
Clock: Digital
Shape: Rectangular, Curved
Colours: Electric Blue, Neon Green and Charcoal Black
A successor to the original Fastrack Reflex fitness band, the Fastrack Reflex is IPX6 Water Resistance. It also comes with a rectangle OLED display just like the Mi band 3. It comes with a silicone strap with a battery life of about 10 days. It also has a pedometer allowing you to track the number of steps you have taken, the total distance travelled and the number of calories burnt.
You also get incoming call alerts and allows you to read SMS and WhatsApp messages. You can also control applications such as camera, music player etc. It also gets the find my device feature. It can be used with both Android and iOS via the Huawei health app.
---
Ideal For: Unisex
Dial Shape: Rectangle
Sensor Type: Accelerometer, Vibration Motor
Indicator Type: Vibration
Compatible OS: Android, iOS
Heart Rate Monitoring: No
WiFi Enabled: No
Bluetooth Version: 4.0
Battery Type: Lithium Polymer
Battery Life: 20Days
Warranty: 1Year(s)
Although launched back in September 2017, the Mi Band HRX edition is still a worthy contender at a price tag of about Rs. 1300. Mi Band HRX edition uses a 0.42-inch OLED display and is also Water resistant with IP67 certification. Coming to the battery life, you can get an impressive battery life of 15-20 days. It provides Call & Notification Alerts from applications such as UBER and WhatsApp too.
It can also monitor users' steps, calories burnt and sleep patterns with the high-speed accelerometer. Users having Android 5.0 or above can also unlock their phone, when kept close to the band. The major difference between the Mi Band HRX Edition and Mi Band 2 is the heart rate sensor. The HRX edition does not have any heart rate sensor and hence the cheap price tag. It is still a perfect smart band for those who moderately workout and want to see notifications on their band.
---
Compatible Os: Android v4.4, iOS
Screen Size: 0.95 Inch
Touch Screen: Yes
Clock Face: Digital
Shape Surface: Rectangular, Curved
Colours: Black, Blue, Pink
Bluetooth: Yes v4.2
Activity Tracking: Steps, Heart Rate Tracking
Battery: 100 mAh battery capacity
Although this fitness tracker does not fall under the said price limit, I still wanted to talk about it because of how much interesting stuff this product is offering. If you can somehow manage to increase your budget, then this would be the best possible option right now in the Indian market. Honor Band 4 comes with a 0.95-inch AMOLED colour display with a 2.5 D curved glass on top. No other company is offering a colour OLED panel right now. The band is very light and weighs just 23g with 43 x 17.2 x 11.5mm dimensions. It has both NFC as well as Bluetooth v4.2 for connectivity purposes. It runs on a decent 100 mAh battery which can last you for 6 days on a single charge.
For tracking, the band comes with various features like TruSeen 2.0 technology which measures your heartbeat in a real-time. This feature becomes perfect for those who workout on a regular basis and wants to keep track of their heartbeat. Another interesting feature is Huawei's TruSleep monitoring technology which not only tracks your sleep data but also identifies various sleeping issues and gives the possible solution for the same. Since it is waterproof up to 50 m, the company decided to add the ability to track swim strokes. As mentioned earlier, if you can manage to bump up your budget, then Honor Band 4 is a perfect smart fitness tracker in the market right now.
---
Related: 12 Sites Like GearBest To Buy Best Gadgets Online
---