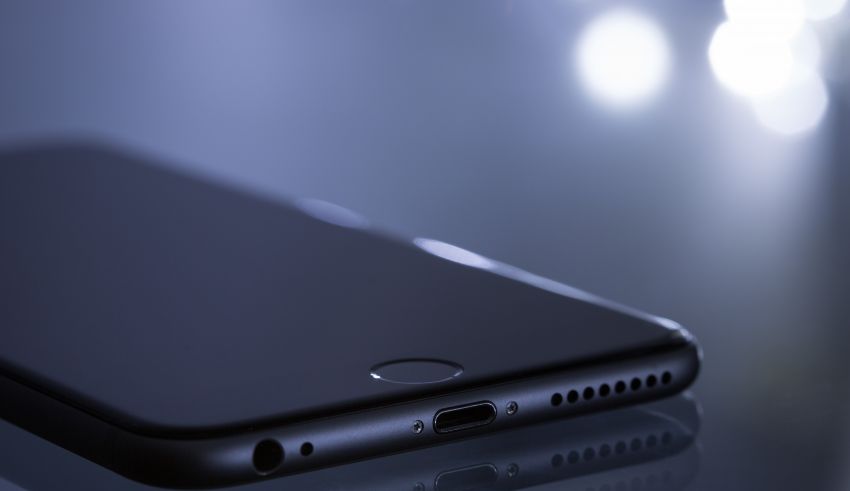 As you consume more and more content over social media these days, a great smartphone is not a luxury but a necessity. Increasingly, as video content gets more important and as people themselves become content creators, a state-of-the-art smartphone becomes an indispensable lifeline.
For those who are always on the go and need to stay connected, there are some wonderful options in the smartphones under ₹35,000 range. While many tech reviewers might claim that high-end phones are too expensive, the fact remains that's there are some excellent flagship smartphones under the ₹35,000 price bracket.
This category includes some top-range models from brands like Apple and OnePlus which provide all the power and features you need without having to burn a hole in your pocket.
Here is a list of top 10 mobile phones under 35000 in Indian for 2018:
 #10. Sony Xperia Z5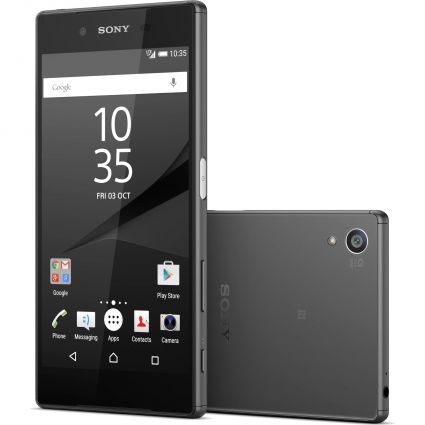 Internal Storage : 32 GB
RAM : 3 GB
Primary Camera : 23 MP
Secondary Camera : 5.1 MP
Display Size : 6 Inch
Battery Capacity : 4000 mAh
Pros:
Stunning Camera
Good glass design
Good Speaker
Fast charging
Cons:
#9. Apple iPhone 6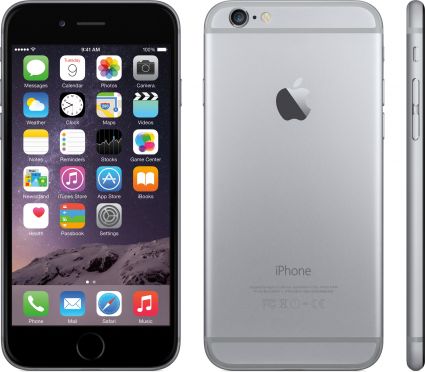 Internal Storage : 64 GB
RAM : 2 GB
Primary Camera : 12 MP
Secondary Camera : 5 MP
Display Size : 4.7 Inch
Battery Capacity : 1715 mAh
Pros:
Superb build quality
Sunlight Brightness
Innovative 3D Touch
Extreme performance
Cons:
No mcc
Camera lens makes the phone wobble
#8. Samsung Galaxy A9 Pro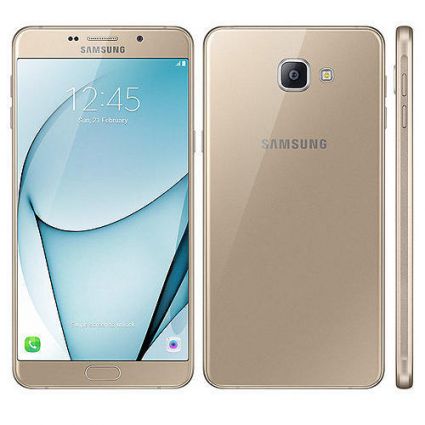 Internal Storage : 32 GB
RAM : 4 GB
Primary Camera : 16 MP
Secondary Camera : 8 MP
Display Size : 6 Inch
Battery Capacity : 5000 mAh
Pros:
Attractive Metal body
AMOLED Display
Decent Camera performance
5000mAh battery
Dedicated memory slot
Cons:
#7. Nokia 8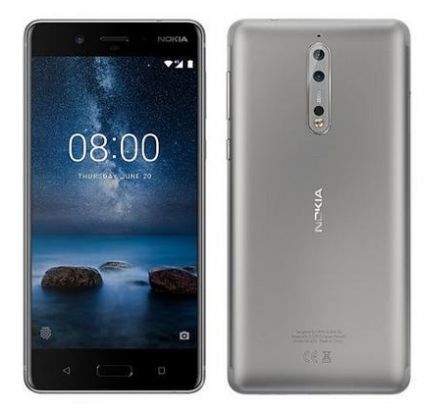 Internal Storage : 64 GB
RAM : 4 GB
Primary Camera : 13 MP
Secondary Camera : 13 MP
Display Size : 6 Inch
Battery Capacity : 3090 mAh
Pros:
Great price
Smooth performance
Fast chargering
Solid battery life
Cons:
Camera is average
No water proofing
Fingerprint is not accurate
#6. LG G6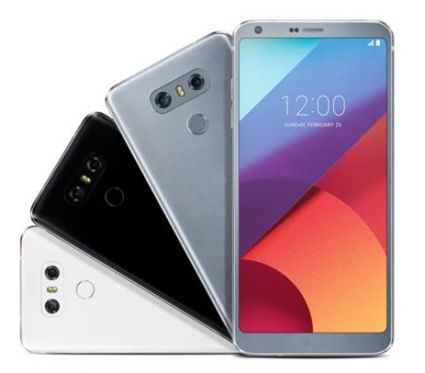 Internal Storage : 64 GB
RAM : 4 GB
Primary Camera : 13 MP
Secondary Camera : 5 MP
Display Size : 5.7 Inch
Battery Capacity : 3300 mAh
Pros:
Great Bulid Quality
Solid battery life
Good camera
Cons:
#5. Motorola Moto Z2 Force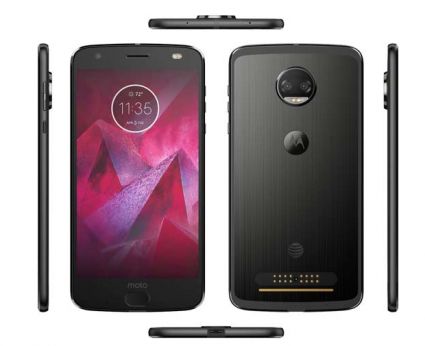 Internal Storage : 64 GB
RAM : 6 GB
Primary Camera : 12 MP
Secondary Camera : 5 MP
Display Size : 5.5 Inch
Battery Capacity : 2730 mAh
Pros:
Sharp display
Decent performance
Good networks
More storage
Cons:
#4. OnePlus 5T
Internal Storage : 64 GB
RAM : 6 GB
Primary Camera : 20+16 MP
Secondary Camera : 16 MP
Display Size : 6.01 Inch
Battery Capacity : 3300 mAh
Pros:
Appealing design
Powerful Hardware
Dash Charging
Best Display Quality
Smooth performance
Cons:
#3. Huawei Honor 10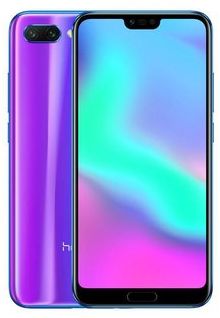 Internal Storage : 128 GB
RAM : 6 GB
Primary Camera : 24 MP
Secondary Camera : 24 MP
Display Size : 5.84 Inch
Battery Capacity : 3400 mAh
Pros:
Phantom Blue Design
Great performance
Strong Internal Hardware
AI-Powered Camera System
Cons:
#2. OnePlus 6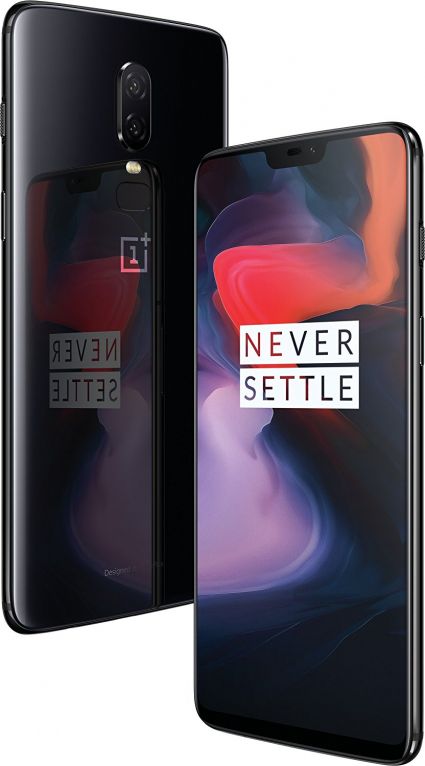 Internal Storage : 64 GB
RAM : 6 GB
Primary Camera : 16 MP
Secondary Camera : 16 MP
Display Size : 6 Inch
Battery Capacity : 3300 mAh
Pros:
Fast Performance
New Design
High Processor
Fingerprint Scanner
Cons:
No wireless charging
No microSD slot
Wide Camera
#1. Asus ZenFone 5Z
Internal Storage : 64 GB
RAM : 6 GB
Primary Camera : 12 MP
Secondary Camera : 8 MP
Display Size : 6.2 Inch
Battery Capacity : 3300 mAh
Pros:
Great design
Best dual-camera
Quality images
Good battery life
Cons:
Other Helpful Guides:
Reasons You Should NOT buy an iPhone
Owning an Apple iPhone has always been more like a fascination than need. Although the smartphone comes loaded with latest and smartest of features every time a new model is launched, iPhone still has some major drawbacks for which you should NOT be buying it. Unlike other smartphones in the market with some other Operating System, the iPhone simply doesn't let the user take control over single detail in the device. Let's take a look at a few major reasons that justify the point of not buying an iPhone.
Exorbitant Price:
iPhone has always been overpriced ever since it has been launched in the market. If compared with other smartphones running on Android OS, the price of an iPhone to its technical specifications is always on the higher side. Depending on the choice of specifications, there is a gamut of companies offering cheaper Android-operated smartphones against the models of iPhones available that can be counted on fingertips.
Different Charger to Other Phones:
If you own an iPhone and you somehow forgot to carry its charger in your backpack while traveling outstation, you will realize the problems it can create.  Apple opted for making their iPhone devices look cool and different from others with its 'lightning' cables. However, it isn't actually as cool to one's wallet as it actually appears to be. The iPhone 'lightning' cable can actually cost as much as $25, while the micro USB cables for Android smartphones come at a third of the price. It actually seems that Apple really loves it when its users keep on buying chargers and cables for their smartphones every time they forget to carry it along with them.
Almost Frozen Design and UI:
iPhone is something that has carried over the same design and layout of the device over past decade. Unlike other Android smartphones, iPhone didn't improvise on its design over time, other than an increase in the size of the smartphone.  If User Interface is talked about, iPhone still possesses the same old UI that it had years back; while on the other hand, Android smartphones have and still improvising with more appealing UI as days are passing by. Apart from this, Apple's iPhone doesn't easily allow customization of the UI, fonts or even the overall look, while the same for an Android smartphone can easily be done.
Tedious App Checking Process:
Apple App Store will certainly be a big turn-off for you in case you like developing mobile applications and want it to be available for others as well. Well, making an app available for others on Apple App Store isn't an easy task for anyone. Unlike Google Play Store, Apple carries out a tedious process to check the app you developed, followed by ensuring compliance with its guidelines. Even the silliest of mistakes can bar you from making your app available on the App Store. Apart from this, Apple doesn't allow download of an application from any third-party source to its iPhone, as it is available with Android smartphones.
Unavailability of Storage Expansion:
Although the technical specifications of an iPhone have sufficient storage available, it turns out to be a turn-off when it comes to expansion of the memory. Unlike cheaper Android smartphones in the market which allows expansion of memory to up to 64 or 128 GB, iPhone is still stuck built-in memory only.
Lack of Service Centers:
The first constraint is that AppleCare isn't available in abundance in the market as compared to other smartphones' service centers. Apart from this, there had been cases where iPhone users were denied free servicing under warranty, without any further explanation from AppleCare. This, in turn, paves the way to paid servicing (even under warranty); trust me that cost a lot. While on the other hand, authorized service centers of other smartphone manufacturers are available at almost every nook and corner in a city. So once you own an iPhone, be prepared to be hassled once it comes to getting the devices serviced, be it within or out of warranty period.
Lack of convenient buttons:
The presence of only 'Home' button on the device has always been iPhone's signature design. Unlike other smartphones, the unavailability of 'Back' button sometimes leaves a new user frustrated. Eventually, Googling is the only way to learn how to go back to the previous task at the first place conveniently. It takes a bit of getting used to.
Lower Screen resolution Compared to the Competitions:
When it comes to the screen resolution, the iPhone is partially behind the competition. The iPhone 6S was the first model which came up with full HD display feature two years after the first 1080p Android handset had launched.  Today iPhone X is still at 2436×1125 pixels at 458ppi and iPhone 8Plus at 1080×1920 pixels at 401ppi. In contrast, Samsung Galaxy 9 Plus has 1440×2960 pixels with 531ppi. Several other recently launched Android phones like Sony Xperia XZ2 premium with 5.8-inch display has 2160×3840 pixels and LG G5 with 5.3-inch display offers 2560×1440 pixels which make them better suited for gaming, reading and for viewing high-resolution videos.
Lack of Headphone Jacks:
The iPhone launched its Bluetooth speakers and 3.5mm 'lightning' adapter by removing its 3.5mm audio jack in iPhone7 and iPhone 7 Plus. The iPhone 8 and iPhone 8 plus continue with this change. Though the latest launches have an Ear pod with Lightning connector and a lightning to 3.5mm headphone jack adaptor. Considering the removed space of headphone jack, it has used for other high-tech features. The quality of the earphones and lightning cable are not good as compared to other Android Smartphone's. The repairing of these accessories can cost you a lot if the warranty is over.
Difficult File Transfer Process:
Transferring your files from your iPhone to your personal computer is not an easy task. You cannot transfer your media files without installing iTunes and setting up an account. The iTunes has a known reputation for running slowly, particularly on windows software. It also consumes a great amount of system RAM. On the other hand, it is quite simpler in Android to transfer your files to PC. It instantly mounts an external drive to transfer your media files. You can also download file system apps such as ES file manager or Astro file manager to navigate through the file system on the phone. Apart from this, unlike the availability of Bluetooth sharing option available with all other devices, iPhone doesn't support this sharing methodology. File transfer from or to any other device is such a complicated process.
The iPhone does have flaws like many other smartphone devices. They are costly but they can hold a lot of data and most high-end Android phones are also as expensive as iPhone. It all depends on your opinion on cell phones and what are you looking for in a smartphone while planning to buy.
Why You Should Buy an iPhone
It can become immensely difficult to buy a smartphone when the smartphone market is dominated by newest Apple's iOS and Google's Android smartphones with far-reaching options. But many companies in the tech sector wish to compete with Apple's iPhone. When it comes to the security of a smartphone user, iPhone has always topped the list with its unparalleled security and keeping every application under scanner; ensuring no malware creeps into the system.
Apple gives the core software experience to its iPhone users, builds great hardware, optimizes it with in-house developed OS for the hardware, then equips it with web services and finally sells them through its own retail stores. On the other hand, most of the other smartphone companies build the hardware, load the devices with commonly available Android OS and finally sell them through online and retail stores.
Today's smartphone market scenario is simple; there stands the iPhone alone on one side and all other Android smartphones on the other side together. That is why everyone's head turns towards the iPhone. It screams class and status along with brand value. Let's take a brief look at the distinct features of the iPhone which will make the choice clear why the device should be bought.
Better Hardware and Software integration:
The hardware and software of the devices are both controlled and optimized by Apple to keep a control over their smooth working. The smart 3D touch display allows taking quick action from the home screen pressing on the app icon. The Taptic engine technology in the new iPhone is super efficient and smooth. The specifications of iPhone might look weak on paper, but trust me it works better than its Android counterparts with the same specs. Face recognition, Siri, Wireless charging, fast charging and true-tone display are a few eye-catching hardware features of the iPhone.
Mobile application security:
Mobile applications are the heart of a smartphone's overall user experience. When it comes to the security of the device and the user, nothing else can beat the way that Apple takes care of the apps available at the Apple App Store. Apple makes sure that every application available on the App Store has complied with its guidelines before they appear there; ensuring no security breach to the iPhone users. Apart from this, iPhone doesn't allow installation of any third-party software or third-party applications. That's why all iPhone apps are 100 percent malware free.
Smooth system updates for all:
The Android updates can take months to reach all devices while all the iPhone owners enjoy quick and latest iOS updates for all iPhone devices all at the same time no matter how old the smartphone is. For example, iOS 11 includes full support for the iPhone 5S launched in 2013. On the other hand, the older Android handsets usually are barred from getting the latest Android OS updates after a predefined update level for OS.
Easy integration with other Apple devices:
People using iPad, Mac book, and Apple watch can easily sync their contents such as documents, photos or music to all devices, answer phone calls on iPad, check e-mails and send text messages from other devices through Apple's deep iCloud integration. The handoff feature allows starting a task on the iPhone and continue it on iPad or Mac.
AppleCare Services:
Apple ensures the reliability of its devices by keeping every service it offers under control. For example, when it comes to servicing of an iPhone, the one-stop solution to all the problems of the device is the AppleCare. The company ensures replacement of faulty components with genuine spares and authorized services; ensuring the reliability of the device. While on the other hand, there are gamuts of unauthorized service centers brimming in the market for other smartphones, who are just not trustworthy. This is turn deteriorates the predefined life of a smartphone. In fact, this is one of the major reasons why people are usually observed to be replacing their existing Android smartphones frequently. I have hardly seen any iPhone user changing his smartphone over years. You can also get help through live chat and can make scheduled appointments for troubleshooting.
Camera & Image quality:
iPhones are nowadays loaded with dual primary cameras with face detection, autofocus and better flash capabilities, which altogether make iPhone one of the best camera smartphones across the spectrum. Images captured with an iPhone can easily be distinguished from other smartphones.
Peripheral Compatibility:
The Android smartphones feature micro USB ports to connect to other devices which are mostly available everywhere. Whereas, Apple uses its proprietary Lightning port to connect to accessories, which in turn, gives a quality assurance of the accessories of the devices. In fact, the reason behind lightning cable is to ensure usage of genuine parts by the users so as to ensure no potential damage to the iPhone over a period of time. It is very evident how firm Apple is on maintaining quality and reliability of its devices.
Storage:
iPhones come with up to 256 GB ROM capacity nowadays. Does anyone really require an additional or expandable storage capacity? Well, I personally don't think so. Your iPhone can itself be a portable data bank for all your business and service requirements. Android smartphones require expandable memory because of the constraint of distinctively lower internal ROM.
iCloud family sharing:
The family sharing on the iPhone is the unique feature of the iPhone. You can share purchases from the App Store, iTunes, and iBooks with up to six family members. You can also share photo albums and share a calendar. With the 'find my iPhone' feature, you can find another member's missing device.
At last, if you are planning to buy a smartphone and not concerned about the money, I would recommend buying an iPhone. Considering the storage capacity, camera, accessories, hardware & software features, and after-sales service, iPhone is really worth the money shelled out.