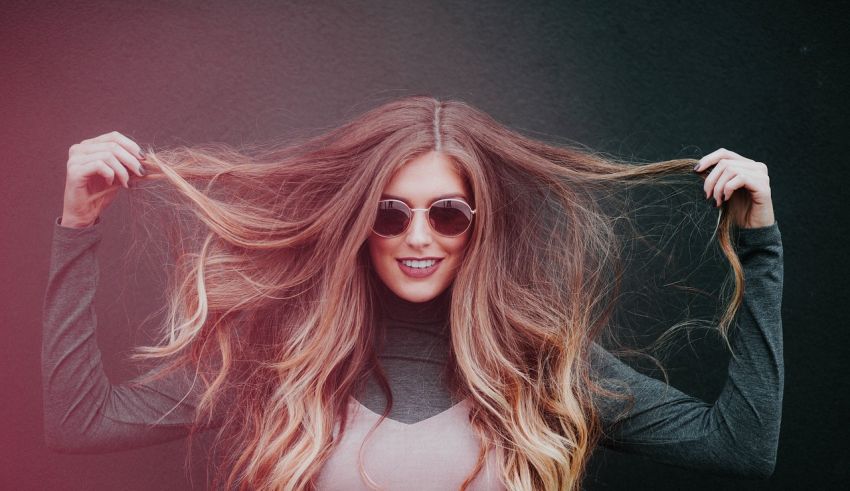 We all dream of Rapunzel-esque luscious locks that look like straight out of a magazine cover. The great thing about healthy, nourished hair is that they are super easy to style; throw them open or tie them in a high ponytail and you're good to go.
However, not all of us are blessed with naturally healthy hair. A multitude of factors like age, product changes, poor diet, changes in hairstyle style, stress, and illness lead to thinning and breakage of hair.
However, there's every reason for you to not get disheartened. Whether you're eagerly waiting to grow out a bad haircut or simply desire longer locks in general, learning how to make your hair grow faster will always help you and shampoos are a great place to start.
An ideal shampoo for hair growth will not only extend your length but also stimulate the growth of hair follicles, adding volume to your mane. To provide all this, your shampoo must come packed with some essential ingredients like shikakai, hibiscus, almond oil, soy, amla, B12 vitamins, coconut, and biotin, to name a few. To help you choose the right shampoo for hair growth,
we've rounded up a list of 10 Best Shampoos Available in India:
1. Kiierr DHT Blocking Shampoo To Fight Hair Loss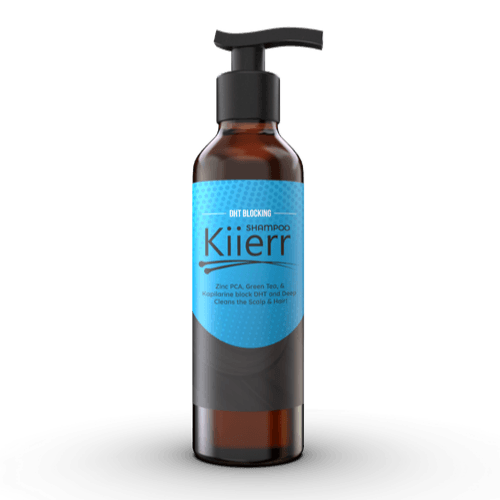 Kiierr Hair Growth Shampoo contains Zinc PCA, Green Tea, & Kapilarine to block DHT (the most common cause of hair thinning) which Helps Stop Hair Loss & thicken hair. Possibly the most popular hair loss shampoo in the beauty sector, Kiierr DHT Blocking Shampoo works by inhibiting the frustrating conversion of 5-alpha reductase enzymes to DHT.
Stopping the conversion to DHT is VERY important and as this is likely the leading cause of hair loss and thinning (especially among men). This beneficial shampoo also Includes multiple proteins for hair health, Pro-Vitamin B5, Vitamin E, Jojoba Oil, Keratin and Collagen Amino Acids.
Key Kiierr Hair Growth Shampoo Active Ingredients:
Zinc PCA to regulate sebaceous glands & block conversion to DHT
Green Tea – which further reduces DHT & Cholesterol blockage
Kapilarine – this stimulates thicker/healthier hair and also increases strength
What are you waiting for? Try Kiierr Hair Growth shampoo & other Kiierr products (like their industry-leading laser caps) today to stop your hair loss.
---
Price: Rs.99 for 120ml
Rating:3.5/5
Biotique Walnut Bark Hair shampoo comes loaded with the goodness of amla, soap nut and musk root, all of which help in controlling hair fall, while providing nourishment to your nutrition-hungry hair. Furthermore, this shampooalso serves as a natural dye for hair by darkening them. Adding strength to your shafts, this shampoo also reduces dullness and helps combat dandruff.
Pros: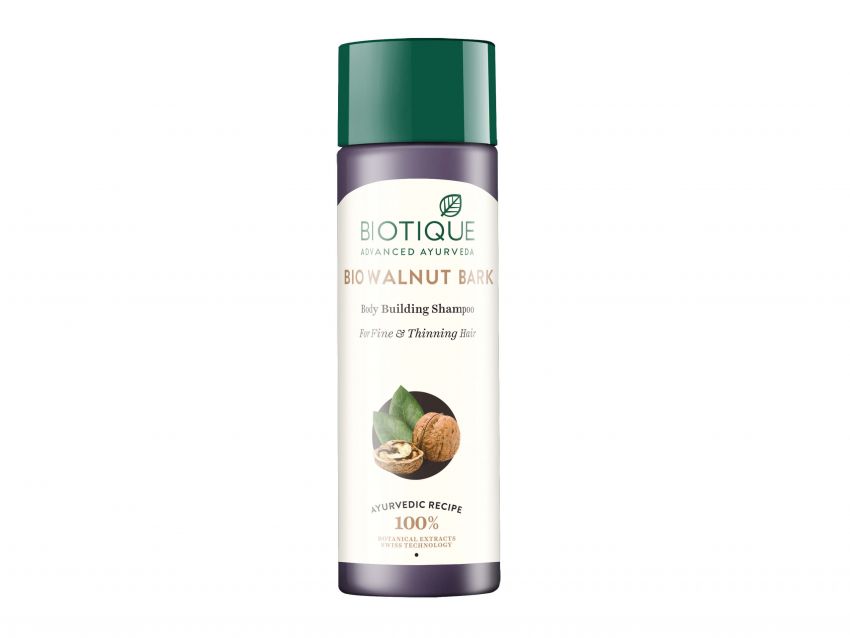 Suitable for all hair types
Contains herbal ingredients
Works best against flat and thin hair
Makes your hair silky and soft
Dermatologically tested
Vegan
Keeps your hair fragrant for days
Economical
Cons:
May contain Sodium LaurethSulphate(SLS)
Not very beneficial for dry hair
Price:Rs.115 for 220ml
Rating:3.5/5
Curated from completely natural ingredients, Aroma Magic shampoo comes packed with amla, shikakai and reetha, all of which provide deep cleansing and remove the oil and dirt from the scalp. This product nourishes your hair follicles and effectively controls hair fall with dedicated use.
Pros: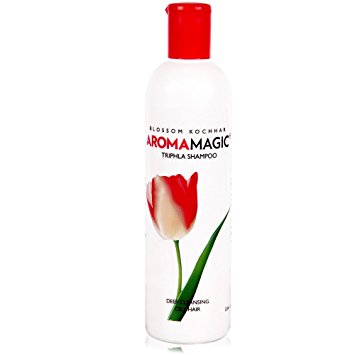 Contains herbal extracts and essential oils
Travel-friendly packaging
Affordable
Mildly fragrant
Adds volume to the hair
Great consistency
 Cons:
Not very suitable for dry hair
Does not reveal the complete list of ingredients
Not suitable for use in winter season
Has to be followed by a conditioner
Price: Rs.105 for 200ml
Rating: 3.7/5
 Containing the benefits of Aloe Vera and vitamin B12, Trichup shampoo is super effective in hydrating the scalp and in encouraging hair growth. It is also effective in controlling hair fall, this promising you thick and gorgeous tresses.
Pros: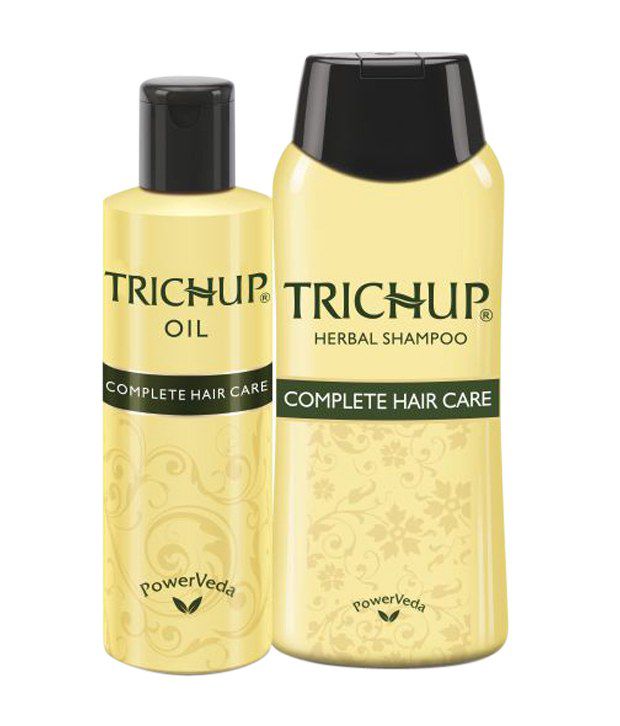 Very mild
Has a soothing fragrance
Very effective against dry and itchy scalp
Contains herbal ingredients
Rich in proteins, which strengthen your hair
Contains no chemicals
No side-effects on coloured hair
Lathers well
Easily available
 Cons:
Not very effective for damaged and dry hair
Has to be preceded by an oil or hair tonic, otherwise it will make your hair frizzy
Also Check: Patanjali Kesh Kanti Reetha Hair Cleanser Review
Price: Rs.575 for 250ml
Rating:3.6/5
 This product comes from one of the most popular and trusted brands in the business, L'Oreal. Loaded with some magic ingredients like Omega 6 acids, PP, Keratin and Vitamin B6, this formula offers deep conditioning and nourishment to dry hair. It aims at spreading lipids in your hair so as to control fall and damage to help you achieve your hair goals.
Pros: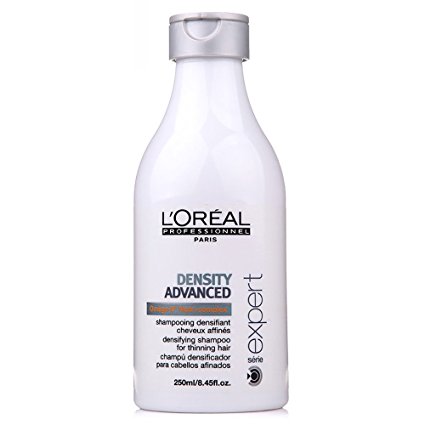 Attractive packaging
Soothing fragrance
Increases the volume of your hair
Smooth texture
Adds a lot of vitamins to your hair
Salon exclusive shampoo
Controls hair fall
Cons:
Very expensive
Contains chemicals
Does not lather well
Price: Rs.270 for 200ml
Rating:4.3/5
The unique hair fall repair formula of this shampoo has made it one of the most reputed and trusted products ever. It claims to reduce dandruff and hair fall with gentle cleansing of the scalp. Furthermore, it will fit into your budget.
Pros: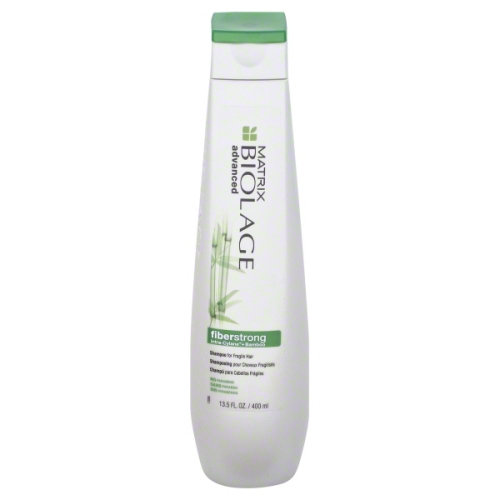 Pocket-friendly
Provides mild and gentle cleansing
Does no chemical damage to the scalp
Controls hair fall
Adds shine to the hair
Paraben-free
Lathers well
Pleasant fragrance
 Cons:
Has to be followed by a conditioner
Not suitable for dry hair
Not effective in fighting against frizzy hair
Not suitable for men
Contains SLES
Also Read: Himalaya All Products List with Price & Reviews (2018)
 Price: Rs.185 for 190ml
 Rating: 3.8/5
Another innovative hair care product by Tresseme, this formula claims to improve the appearance of your hair in such a way that they will look salon-styled. It is formulated with an array of ingredients aimed at reinforcing your hair's natural protection.
 Pros: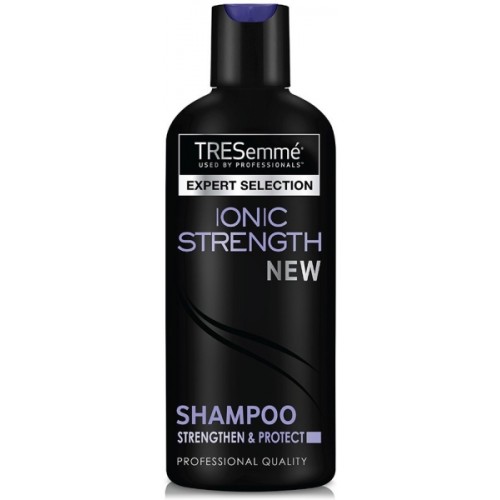 Smoothens the hair
Controls hair damage
Lathers well
Removes fizziness
No conditioner required
Pocket-friendly
Keeps your hair shiny and untangled
Soothing fragrance that lasts the entire day post use
Smooth texture
Gets rinsed off very quickly
 Cons:
Does not control dandruff
Not very effective against hair fall
Does not reduce itching in the scalp
Price:Rs.103 for 210ml
Rating: 3.5/5
If you are looking for herbal products for hair care, then search no further. This product comes loaded with neem and tulsi extracts, both of which have anti-bacterial properties that will keep your hair strong and nourished.
Pros: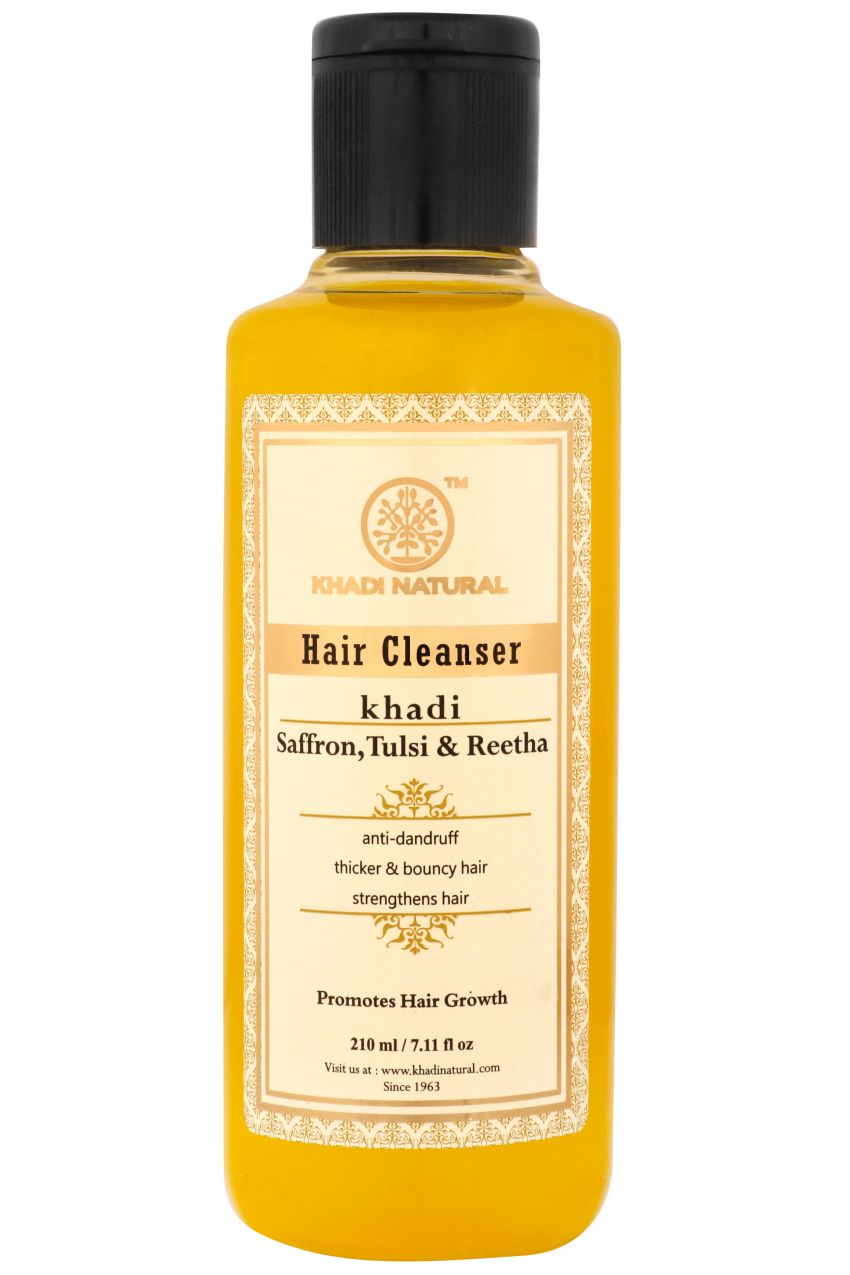 Reduces dullness
Reduces itchiness and irritation in the scalp
Cleanses the scalp well by removing oil and dirt
Lathers well
A little amount is sufficient for every wash
Sulfate free
Sturdy packaging
Suitable for oily hair
 Cons:
Makes your hair dry frizzy and dry
Very strong smell
Runny consistency
Has to be followed by a conditioner
Unsuitable for dry hair
Does not control hair fall
Tangles your hair
Not as herbal as it claims
Price:Rs.140 for 200ml
Rating:3.6/5
VLCC Natural Sciences Soya Protein shampoo has two key ingredients- almond oil and soya protein, both of which nourish and enrich your hair with vitamins and proteins to quicken hair growth. It also contains turmeric which contains antiseptic and anti-bacterial properties. This formula is very effective improving the health of your hair roots and gently cleansing your scalp.
 Pros: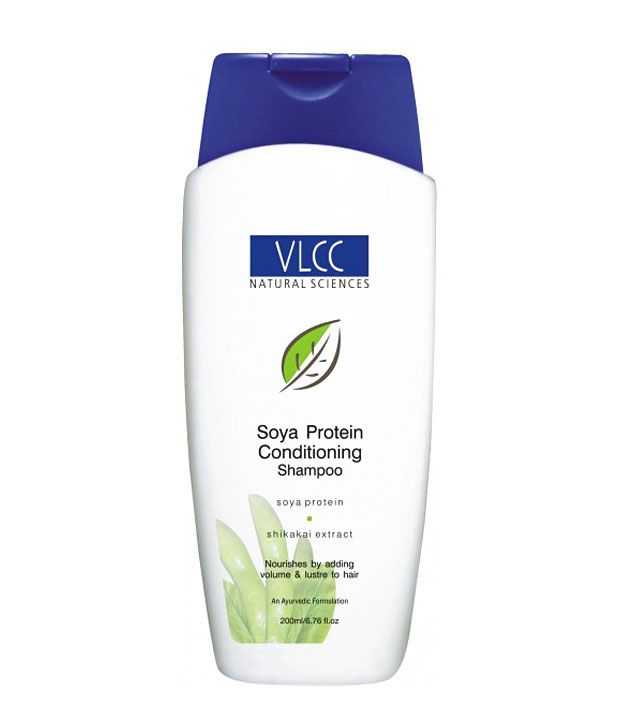 Reasonably priced
Stands true to its claims
Contains natural ingredients
Mildly fragrant
Does not make your hair frizzy and dry
Lathers well
Adds shine to your hair
Suitable for all hair types
Controls hair fall and hair damage
Provides conditioning to the hair
 Cons:
Packaging is not travel-friendly
May not cure dandruff
Price:Rs.725 for 325ml
Rating:5/5
This product will infuse Provitamin B and Vitamin B5 in your hair to nourish every strand. It offers deep cleansing and repairs damaged areas to make your tresses nourished and healthy. Besides, it will help you to fight a wide array of hair problems like dryness, breakage and hair fall.
Pros: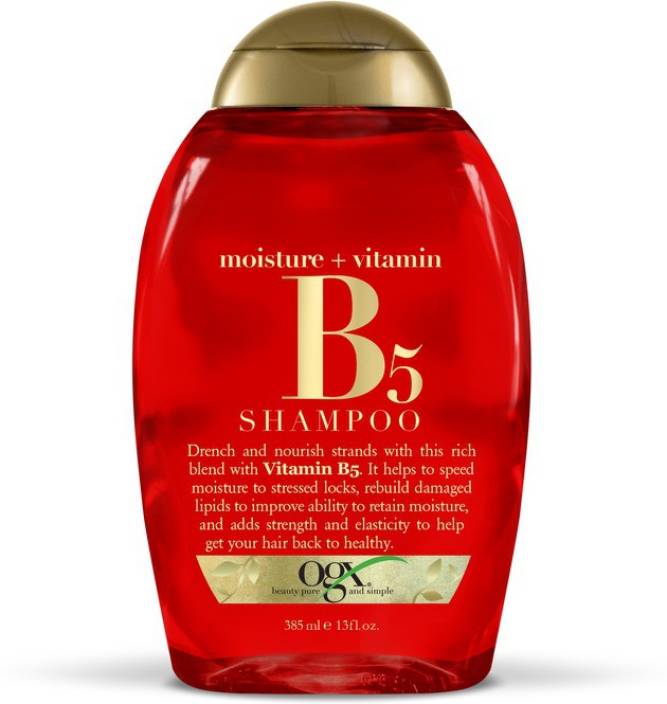 Attractive packaging
Contains no SLES or SLS
Pleasant fragrance
Suitable for all hair types
A little amount is sufficient for every wash
Travel-friendly packaging
Does not strip off moisture from your scalp
Controls hair damage
Keeps hair fizz-free
 Cons:
Takes time to show the results
Exorbitant price
Not easily available
Price:Rs.800 for 250ml
Rating:3.4/5
Schwarzkopf BC Bonacure Hair Activator Shampoo contains the magic ingredient amino cells which boost hair growth and make your hair thick and strong. The rich formula activates the roots of thinning hair and reduces hair loss. It also contains carnitine tartrate, Echinacea and Taurine which stimulate hair growth and increase the density of hair.
 Pros: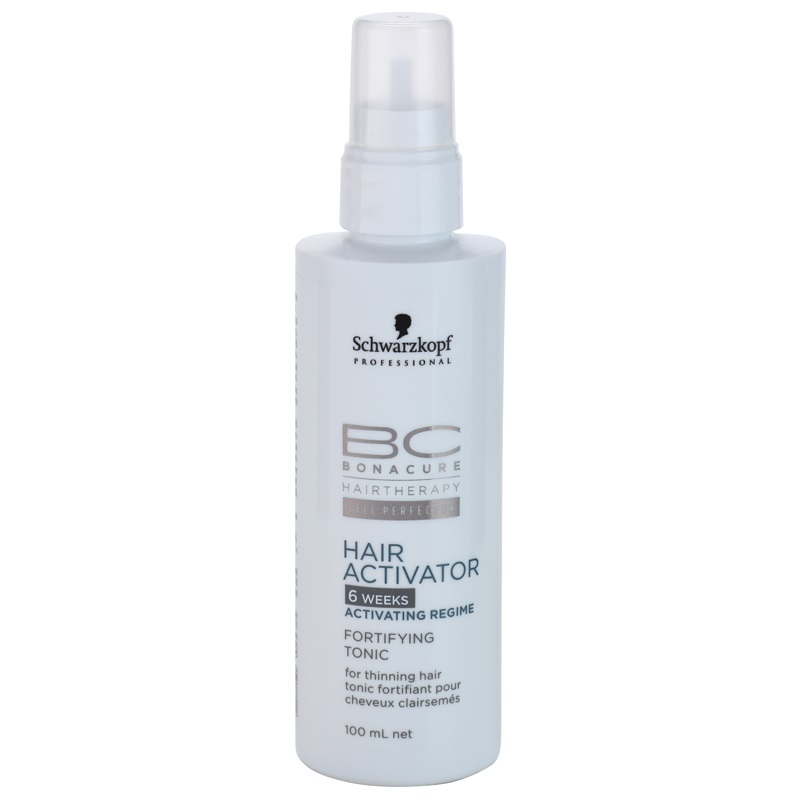 Mild and gentle on the scalp
Controls hair fall
Makes the hair soft and silky
Increases hair density
Promotes hair growth
Cons:
Irritating smell
Does not stand true to its claims
Flimsy flip cover
Does not remove oil effectively
Priced on the higher end
Also Check: VLCC All Products List with Price, Images & Reviews (2018)
With our expansive guide, you can now rest assured and say goodbye to dull, damaged and dry hair.
So what are you waiting for? Pick your favorites and let every day be a good hair day for you!