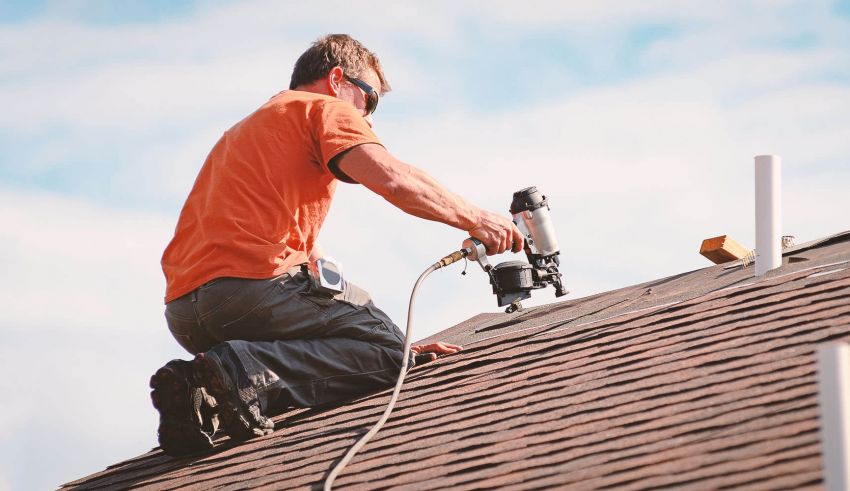 One thing many people don't consider during renovations just might be amongst the most fundamental parts of the house, the part as important as the very foundation it is built on – the roof. In a recent article about roofing, a veteran roof leak repair company revealed some important information about a few things that people don't take seriously regarding poor quality roofs – they cost you in more than one way.
A shabby roof construction done by an average quality roofing contractor can make your house inefficient in its energy intake. A low-quality roof makes your house lose temperature and costs you more in air conditioning and heating.
Bad roofing solutions can (sooner than you think) lead to cracks, water leaks and even breakage of the roof in your house. Good roofing solutions may not be as aesthetic as a new coat of paint or wallpaper but will mitigate onset issues you might face, in more ways than you can imagine.
Southern states like Texas receive the brunt of the unstable and unpredictable weather. The winds, rains, hail storms, extreme heat and (in rare cases) tornadoes. A quality roof can end up paying for itself with years or even decades of use.
If you are looking for best roofers in Fort Worth TX and want roofing services that are worth your money (both short term and long),
Here is a list of top 10 Roofing Companies in Fort Worth:
1. Lon Smith Roofing
No matter how good we are…we can always do better. Words said by the founder of this roofing company 40 years ago, today it is their motto. A company with its humble beginnings in Fort Worth, TX itself. Lon Smith roofing company has an extremely positive reception from all their customers for their roofing services, work ethic and their positive customer-centric behavior. As far as roofing contractors Fort Worth TX goes, this one can be trusted with your eyes closed.
Pros:

Personalised, customer centric service.
Years of expertise.
Professionalism and good results.
Among the best roofers in Fort Worth TX
Cons:
Sometimes very busy due to high demand.
Personalised i.e. might take more time.
2. City Roofing Company
Another one among many other roofing companies Fort Worth Texas with a long history based in Fort Worth, The City Roofing Company with a Work First, Bill Later philosophy – it is a breath of fresh air, as described by one of their customers.
This roofing services contractor goes out of its way to help you claim your insurance, process your claims checks and give you reliable and expert roof leak repair. Top 10 Roofing Companies in Fort Worth, this ones among the top.
Pros:

Work philosophy.
Quality of work.
Assistance insurance claim and checks claim.
Old is gold.
Assurance – long warranty periods.
Cons:
Roofing Installation delays – All good things happen slowly.
Not as many options as some.
3. Old Pro Roofing
A family-owned business formed on the principles of treating their customers and employees fair – that has been their mantra for success. Amongst the most successful and well-renowned roofing contractors, Old Pro has years of expertise in residential and commercial roofing.
They keep their customers close in the loop about every little step of the process of roofing, giving them good advice and acting transparently throughout the process . To know more about these roofing contractors in Fort Worth TX, reading the testimonials page on their website is enough.
You will come to realise that they have confidence in their work, it is that good. Only a few companies send quality control specialists to verify and test their own work.
Pros:

Customer centric.
Quality control assurance.
Services and results – great.
History of experience.
Cons:
Not much to complain about here.
4. Pitts Roofing Company
This multi-award  winning roofing contractor is among the top 3% of all roofing companies Fort Worth Texas. Although they are more corporate than other companies on this list, it is not necessarily a bad thing.
They believe in doing their work – as professionally and quick as possible. Found in more than 9 counties across TX they have built a reputation for their work. Best commercial roofing companies in Fort Worth TX? count this one in.

Pros:

Amongst top 3% of all companies.
Quick and sturdy work.
Awards and certifications.
Present in more than 9 counties.
Cons:
Personal touch is lost.
Service related reliability issues in some cases.
5. Ramon Roofing
Ramon Roofing is more about the finer details in life, such as: what kind of roofing materials do you want – premium ? Slate roof? Wooden shingles?
It is about designing an experience around roofing solutions. It is a premium services roofing company. With a premium tag comes a premium cost. However, if you are someone who is more about functional things instead of qualitative things, Ramon Roofing is not for you.
Pros:

Quality work.
Premium materials for roofing available.
Cons:
Your wallet will become slightly lighter.
Customers complain about cert
Also Read: List of 10 Best Cement Companies in India (2019)
6. CLC Roofing
CLC Roofing company believes in making your roof as secure as possible while making it look good. They provide you a lot of options in roofing materials and styles – the end results as the customers suggest, are impeccable.
While looking for commercial roofing companies in Fort Worth TX, if expensive prices and premium roofing solutions are not your thing, this is not your Cup of Joe. (Not the best roofing company in Fort Worth Texas but if they meet your needs, they'll do great)
Pros:

Quick work.
Open about transactions, information and services.
Good looking work.
Cons:
Their customer reviews….errr.
The only leaking roof left would be the top of your wallet.
7. Compass Roofing
Providing their services in more than 7 different cities (Dallas, Fort Worth, etc.,) may feel like they lack a personal touch. While that fact is disputable, what is not is that they offer you a helluva roofing diagnostics, roof replacement, consultation and roof leak repair.
It is because of their sheer size that they are able to service customers as fast as they do. They also analyse your roof for its energy efficiency (electricity bills reduce when conditioning systems have to do less work in keeping the house cooler). Roof work leads to a more efficient house and a more intelligent you.
Pros:

Their reputation.
Energy efficiency rating.
Diagnostics, consultation, services.
Cons:
Services may lack a personal touch
8. Ferris Roofing
Their website might be an Error 403: Access Denied but their services surely aren't (as of yet). They are known for their rapid response in repairs, rework and replacing roofs for their customers.
Another roofing company with a more corporate approach to their working model, Ferris Roofing started in 1992 and while they might not be as old as other companies on this list, they understand one thing – customers want their roofs repaired or replaced and they want it now.
That is what Ferris Roofing races to meet in demand. Your leaking roof is no longer leaking before you can even disconnect the call with them. Whether it be metal roofing or slate roofing, no other roofing companies Fort Worth Texas can do what they do.
Pros:

Quick response. (if you can reach them)
Clear and fair price estimates.
Cons:
Broken website.
Not much info. about company found online.
9. Brotherhood Roofing
If you put aside all cult-like vibes that you get when you hear or read their name, you will notice a company that prides themselves on two things: Staying ready to make repairs even before the storm hits and causing the least amount of inconvenience while doing so.
With 24 years under their belt, the brotherhood is the one you need when the roof comes crashing down. These home roofing experts will be there when you need them the most.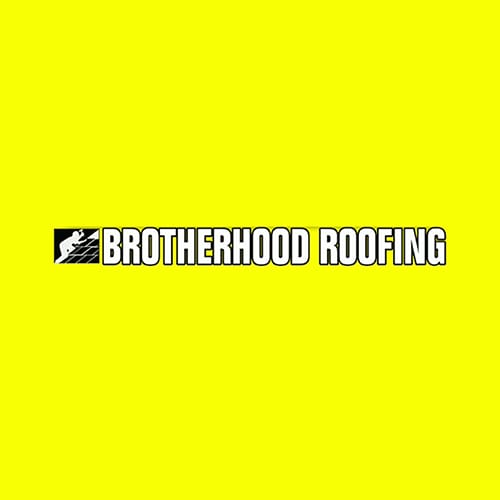 Pros:

Experience and reputation.
Quick and reliable work.
Cause very little inconvenience.
CRM – customer relationship management.
Cons:
Not much to complain about.
10. Charon Roofing
Getting back to what we started with, Charon Roofing is a roofing company that believes in their professional workmanship and being there for the customer.
The way they do work is by being involved every step of the way for the customer. They help in insurance claims, warranty transfers during transfer of property and even have very fair and transparent work practices. All this reflected in their customer reviews where they score perfect 5/5 by every loyal customers.
Even their website reflects this by mentioning their three uncompromising ethics: Reliability, workmanship and satisfaction. Seeing how well received they are, seems very plausible that they follow up to those ethical values.

Pros:

Customer testimonials.
Services, professional ethics, quality of work.
Transparency at each step.
Assistance in insurance claims.
Warranty transfers.
Among the best roofers in Fort Worth TX.
Cons:
Roofing companies – Here were some of the best that Fort Worth, TX has to offer. A good mix of what kind of services you would expect (detailed, quick, personalised, etc.). Picking one of these is your choice. Regardless of the choice, any one of these companies will make sure that the roof above your heads, stays intact.