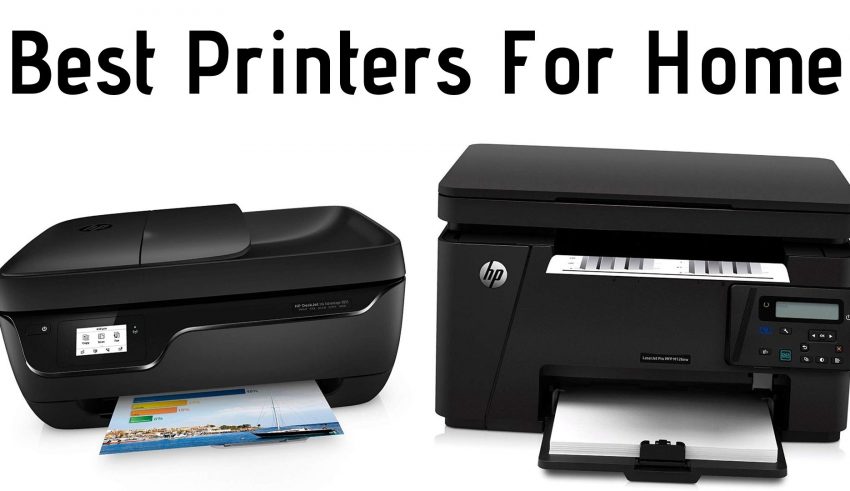 Today, the world is going digital, thanks to the rapid development in technological alternatives which are simplifying all aspects of living with each passing day. The world, however, has not turned completely paperless; be it school projects, ceremonial invitations, greeting cards or even certain professional/official documents, they are all most accessible when printed.
The need of printers for home use has therefore, not completely eluded us. Having printers at home not only saves time and money but also help you to avoid last-minute hassle and worry of having to go to a cyber-cafe, which in fact, would be quite a weight on the pocket. Besides, printing documents at home is far more secure as compared to printing them cafes open to public.
Moreover, recent developments have made printers multi-functional – apart from printing, one can also use them for other computer operations such as scanning and photocopying. The best part is that most printers from top technology brands will allow to go completely wireless. With inbuilt WiFi systems, printer devices of today, are designed to help you to quality print documents and photographs right from the convenience of your mobile devices. 
The following is a list of the best printers in India, suitable for use at homes along with their basic description and technical specifications to help you select the premium among the several printer choices available for purchase in the present day market: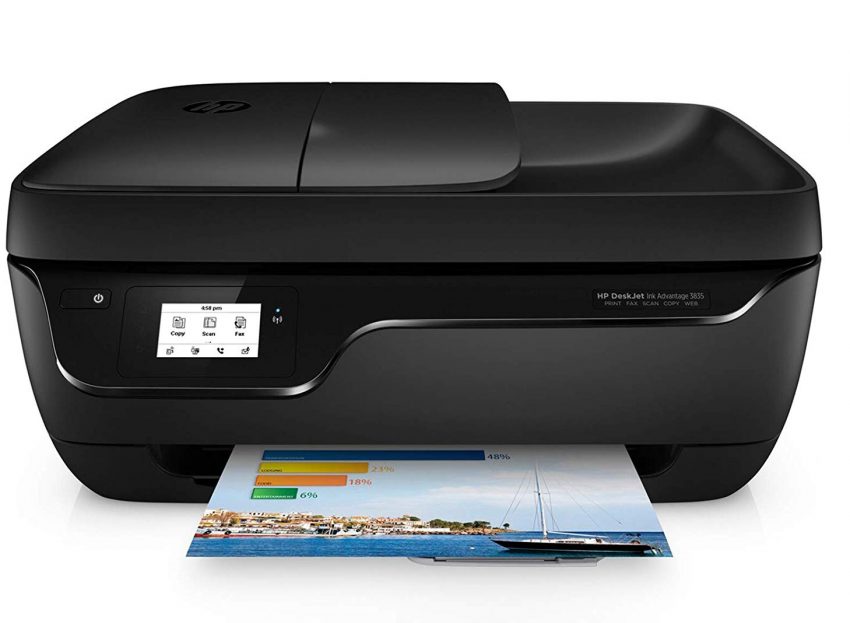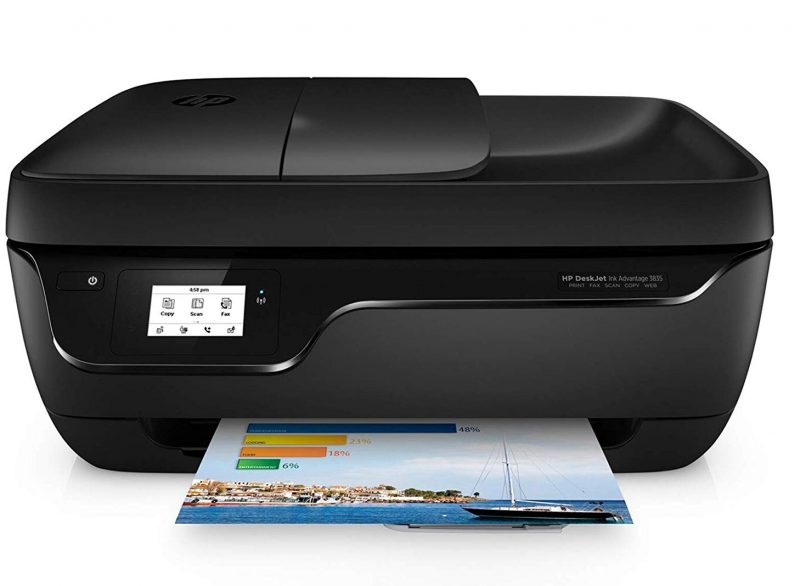 Like its name suggests, this printer is a multi-tasker. It can print, scan, copy and fax and still ensures high-quality, smooth performance and is power efficient. It can print in both black and white (with the resolution of 1200 x 1200 dpi) and in colour (with the resolution of 4800 x 1200 dpi).
It has an inbuilt flatbed scanner and inbuilt wireless connectivity that allows you to print documents directly from mobile devices, tablets or computers. The per-page printing cost approximates to around 1.15 for black and 3.66 for colour and the printer has a duty cycle of 1000 A4 pages per month.
Moreover, you can manage all your printer tasks using the HP printer remote mobile app such as for uploading scanned documents to cloud storage, checking ink status etc.. Other features include Automatic Document Feeder. 5.5 cm Mono-LCD display, Apple AirPrint and Scan to PDF. Plus, it is cost-effective which makes it one of the best printers under 10,000 as investment money. 
---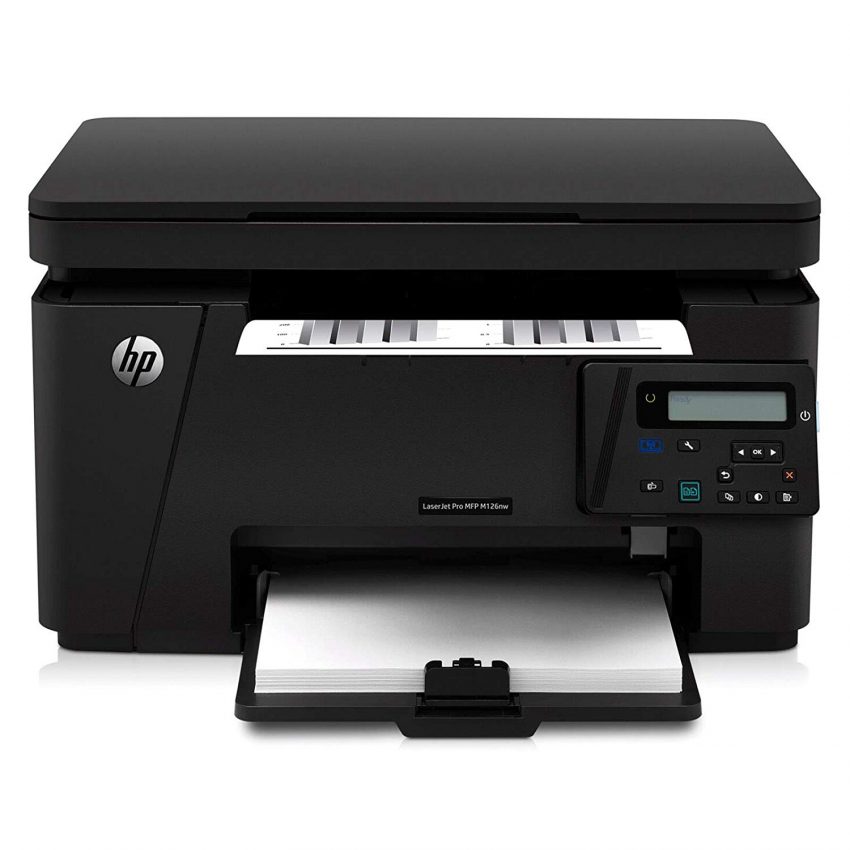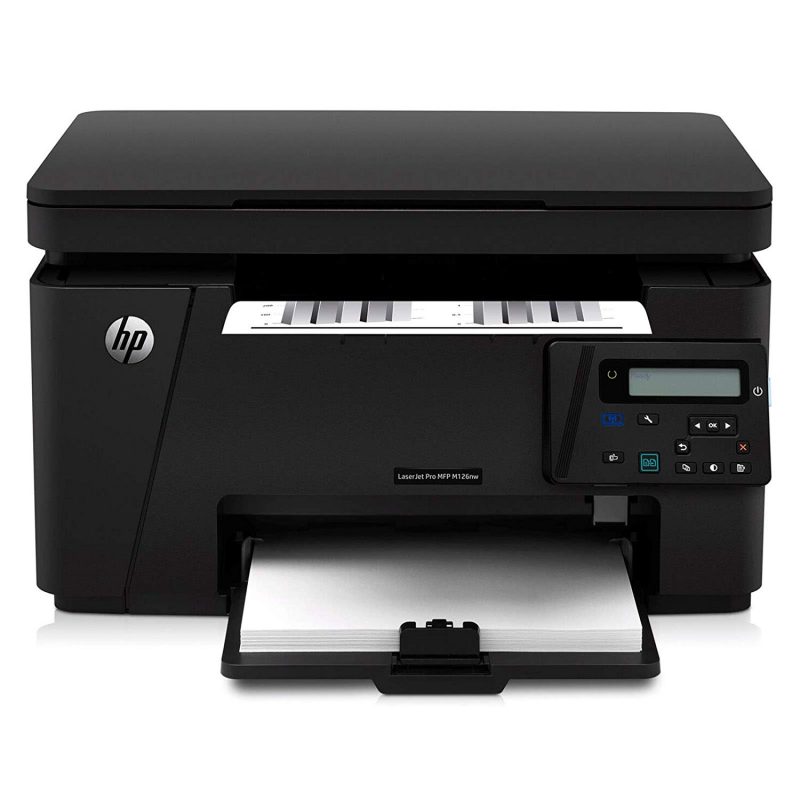 This printer quite literally, works like a pro! It supports black and white printing with a resolution of up to 1200 x 1200 dpi. It is easy to install and consistently produces clear, crisp printouts.
This printer is also multi-functional in that it can print, copy and scan documents. It has a print speed of 20 pages per minute(excluding test documents) and has a duty cycle of 8000 pages per month. It supports multiple page sizes, mainly A4, A5, B5, postcard and envelope. Other features include wireless printing, Apple AirPrint and two-line LCD display.
---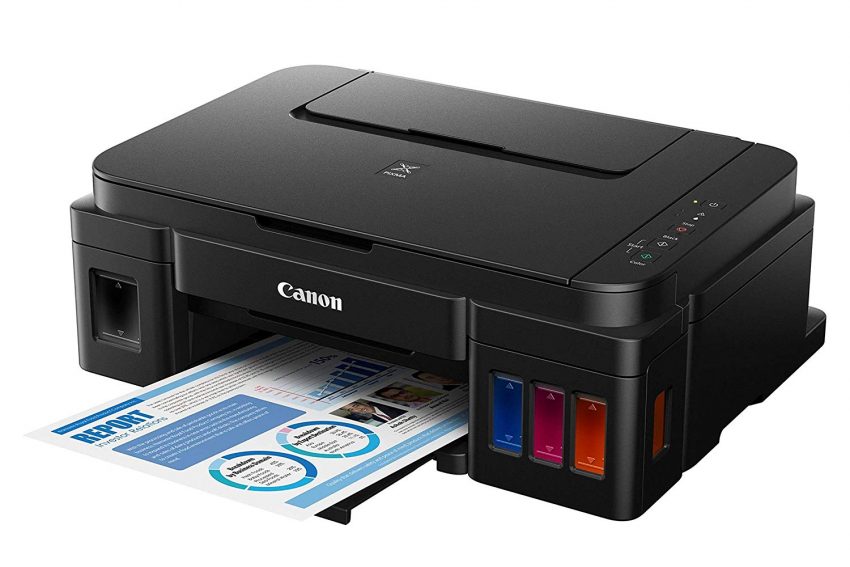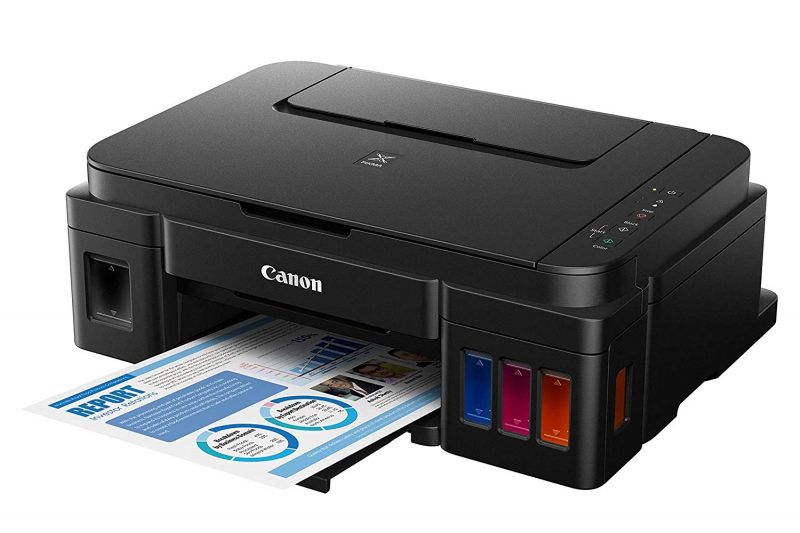 Specifically designed for high-volume printing, this printer from Canon combines the functions of printing, scanning and copying. It has integrated ink tanks that makes it compact, occupying less space in the home environment. The ink bottles have a high page yield of about 7000 pages which makes it ink-efficient and cost-effective, without having to replace cartridges very often.
It delivers both colour and black and white printouts up to a resolution of 4800 x 1200 dpi. It can print borderless A4 photos in about 60 seconds and is competent in printing several other page sizes with an average speed ranging from 8.8 to 5 pages per minute which makes it an ideal fit for usage at home.
---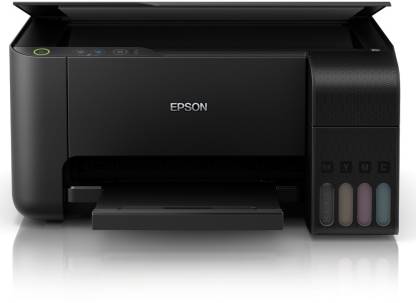 This 3-in-1 multi-purpose printer/scanner/copier from Epson is unmatchable in its style and efficiency. It enables cartridge-free printing with up to three years' worth of ink included in its 82 cartridges that can print approximately 8100 pages in monochrome and 6500 pages in colour.
It gives a printing resolution as high as 5760 x 1440 dpi, which means your documents would appear clear and impressive. It supports wireless connectivity and WiFi-Direct and comes with an easy-to-operate control panel.
---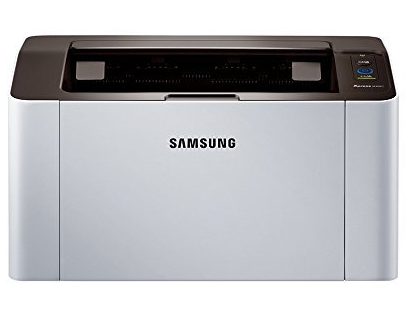 It is a user-effective, single-function, monochrome Laser printer ideal for homes and small-scale professional spaces. It has a print speed of 20 pages per minute and has a duty cycle of up to 10,000 A4 pages per month, which makes it less time consuming and highly cost-effective. It gives a maximum display resolution of 1200 x 1200 dpi.
The printer comes with a massive memory space of 64 MB and page yield of 10,000 pages which makes it a long lasting solution for all your printing needs. Duplex printing is not inbuilt, but can be enabled manually.
---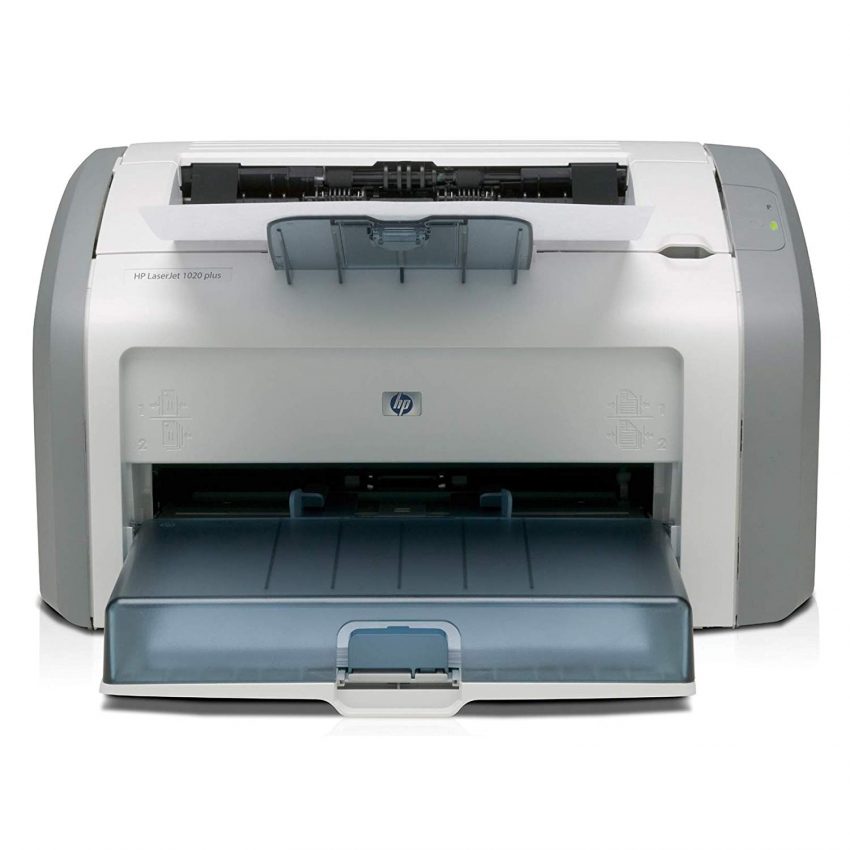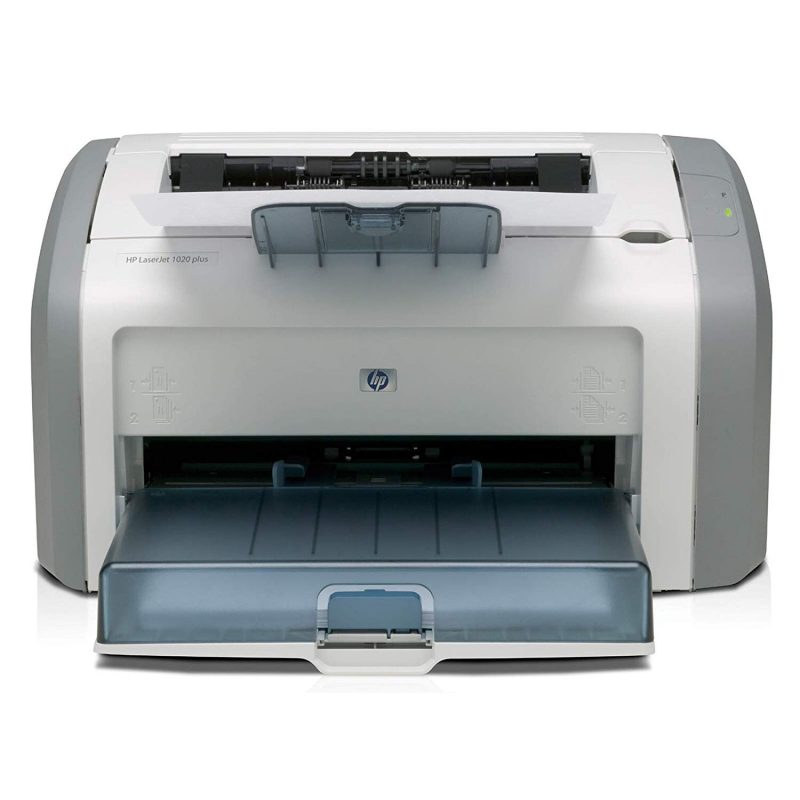 This printer is another exclusive alternative from the range of printers from HP. Simplicity is the key and this printer testifies to it with its effective features such as compactness, sharpness in print and efficiency in performance. It has an internal RAM space of 2 MB, which ensures a simplified print experience.
It has Hi-speed USB connectivity and gives a print speed of upto 14 pages per minute. The printer has a duty cycle of 5000 monochrome A4 pages per month and a resolution that goes up to 600 x 600 dpi. This printer is also equipped with an automatic on/off system which reduces power consumption and makes it energy effective. You can print several paper sizes including A4, A5, B5 and postcard-sized sheets on this printer. 
---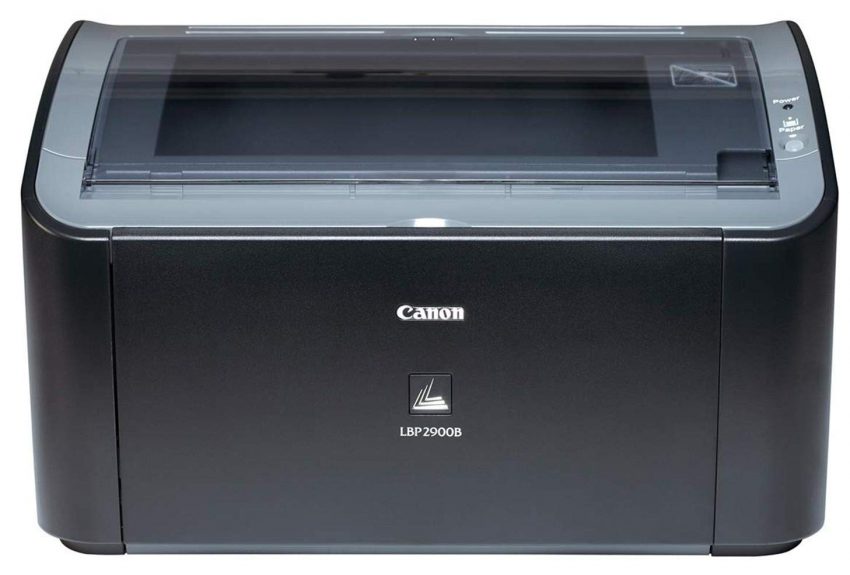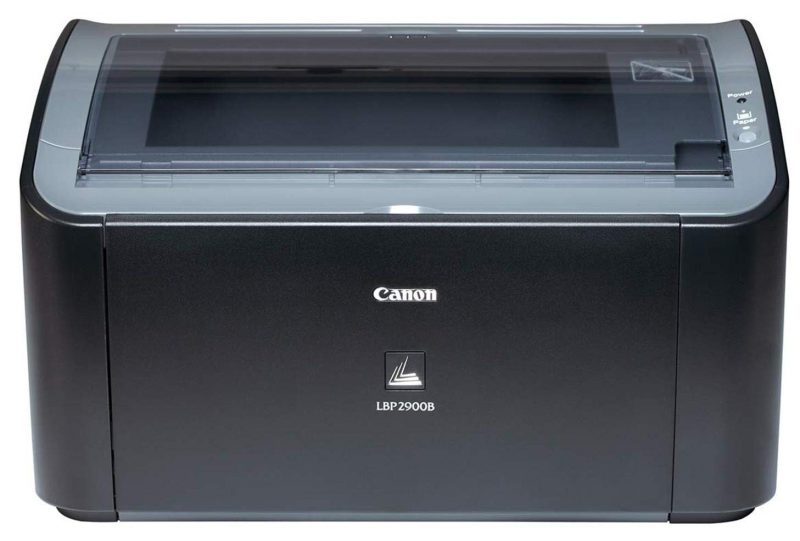 This is one of the best alternatives for printers under 10,000 and is a single function, monochrome laser printer that prints up to 12 pages per minute and reduces the per page cost to 2.80. This printer is equipped with the Automatic Image Refinement cutting-edge technology, which smoothes out any rough edges, lines or imperfections in the graphic or textual prints and evens it up to a resolution of 2400 x 600 dpi.
It is easy to use and gives a hassle free experience of printing documents, which makes it ideal for usage at home or small offices. The printer also features Canon's Advanced High Speed Printing Technology that makes the printer process data faster and therefore, deliver quick and crisp documents. 
---
This printer uses proven HP LaserJet technology and is therefore, reliable and efficient for long-term usage. It is a versatile multi-tasker that can perform three functions, namely printing, copying and scanning the documents. It supports only black and white printing and can easily be connected to your Personal computers through USB 2.0 connectivity.
Some of its features include a 2 inch LCD display for ease of access, easy paper handling, HP FastRes 1200 technology and power consumption of about 200 watts. It has a duty cycle of 5000 A4 sized pages in a month and can print to a resolution of 600 x 600 dpi. Duplex print system can be enabled manually. 
---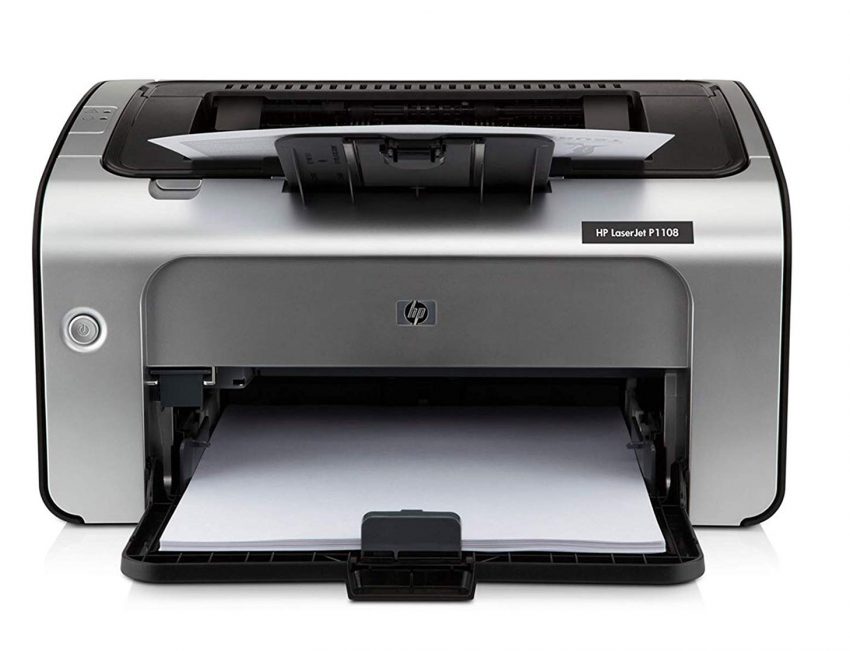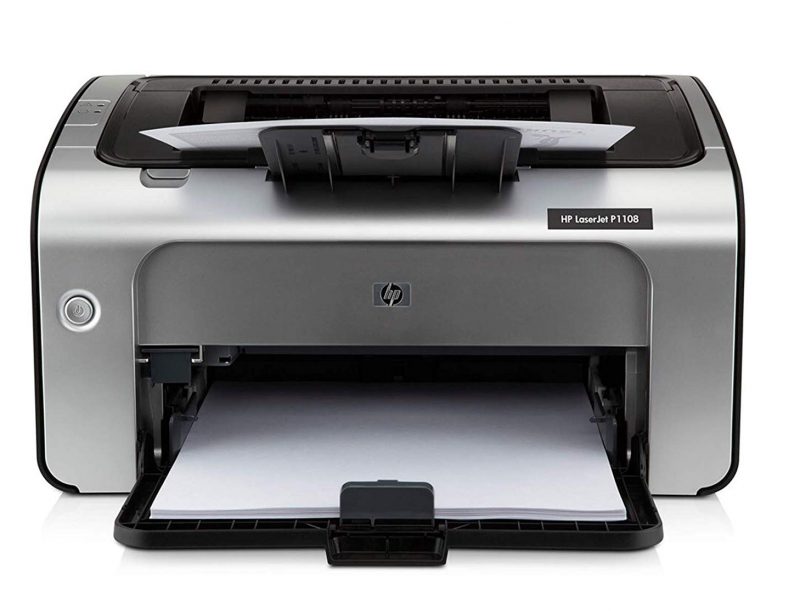 This is yet another cost-effective, single function laser printer from HP under 10,000 that delivers only black and white printouts. It is equipped with original HP toner cartridges, powered by JetIntelligence that reduce ink consumption. It has a Hi-speed USB connectivity that finishes the task quickly.
The printer has an automatic power system of switching on/off which makes the device energy-efficient and ensures a faster output. The print speed is 18 pages per minute but the test page take only 8.5 seconds! It gives a resolution of 600 x 600 dpi with a duty cycle of 5000 pages per month. It promises long-term printability solutions for your everyday requirements.
---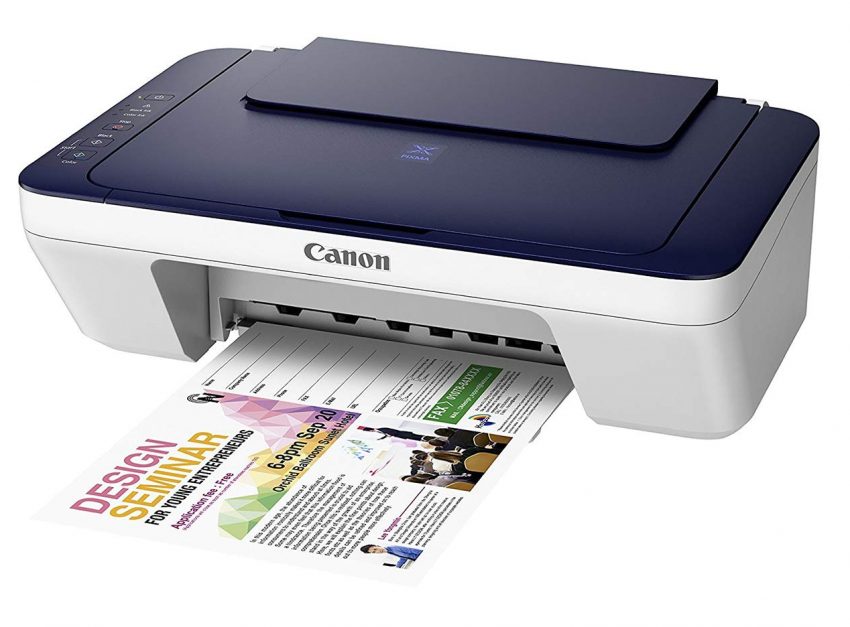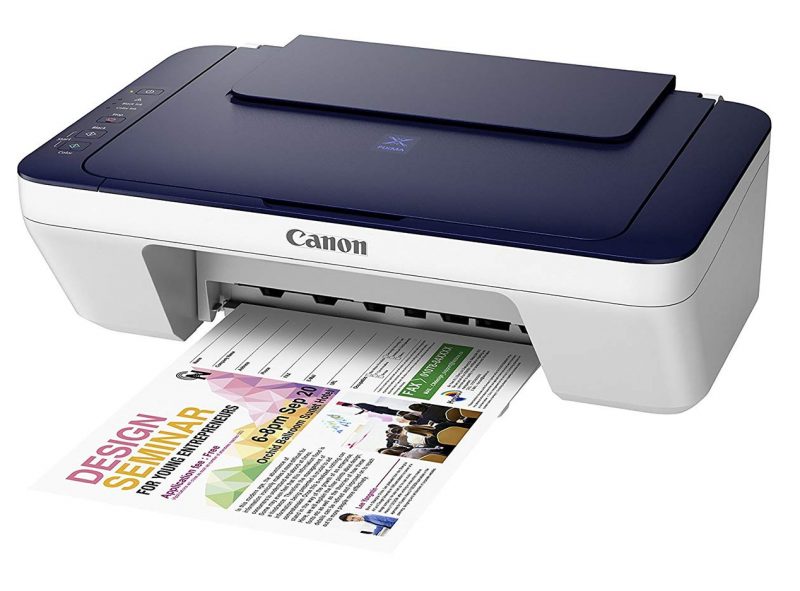 This one is a compact, all-in-one Inkjet printer which can also perform the functions of scanning and copying documents. This printer comes with an automatic power on/off which detects the print command and the printer turns on itself. It supports both black and colour printing and functions on USB connectivity.
Compatible with both Windows and Mac versions, this printer reduces the per page cost to Rs. 5.3 for black and white and Rs. 7.8 for colour. It has a maximum printing resolution of 4600 x 600 dpi and is also equipped for bordered printing. It is highly cost-effective among printers under five thousand, but requires frequent refilling of ink cartridges.
---
Conclusion
The aforementioned listicle would help you with your next printer purchase. However, before making a purchase, you must understand your specific requirements and then, consider the printer device specifications and features like resolution, colour, print speed, refilling of ink cartridges, connectivity and so on, so that your printer device becomes a long lasting and affordable investment worth the money spent.