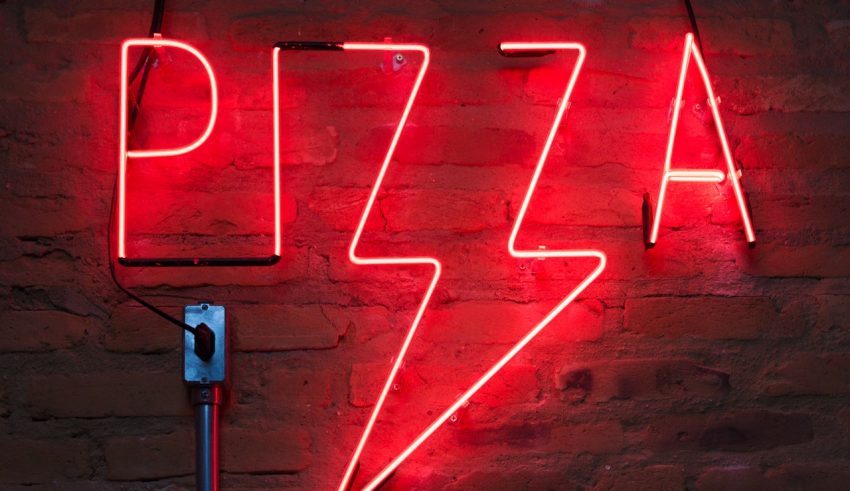 After dogs, pizzas are definitely man's best friend. Be it late night cravings or hanging out with your squad, there is hardly anything better than pizzas to fill your stomach and satiate your heart. If you are living in Bengaluru, there are hundreds of pizza places in every budget range that will give you foodgasm anytime.
So, whether you are a student or a working professional, there is always an option for you to grab some great pizzas in and around the city. From authentic wood oven pizzas to the American version of this delight, try all of these varieties and arouse the pizza lover in you.
Check out the top 20 best pizza places in Bangalore to explore with your group.
Chianti
Chianti has six outlets in Bangalore, in Koramangala, Bannerghatta Road, MG Road, Indiranagar, Bellandur, and Whitefield. This Italian restaurant chain serves great pizza, pasta, and Italian desserts. Accompanied with their wide range of wine, you can turn your casual meal into a fine dining experience. Chianti has the reputation of having great ambience and friendly staff.
From their classic Margarita pizza to exotic varieties like Amanti Di Maiale and Salumi Misto Con Funghi, you will not be disappointed with their authentic flavors and revolutionary taste. Try their risotto, pastas, starters, and classic Italian main courses too. Top off your meal with the heavenly Tiramisu or chocolate brownie.
---
Little Italy
Little Italy is a popular name in Bangalore, Hyderabad, Jaipur, Nasik, and Chennai. This pizza place has some of the best pizzas in Bangalore, with authentic Italian herbs and seasoning. There are four outlets in the city, in Indiranagar, Sarjapur Road, Kalyan Nagar, and Sadashiv Nagar. This pizzeria is purely vegetarian, so for the veggie lovers out there, this is the destination for you.
They have all the regular delights, like pasta, pizzas, salads, lasagne, risotto, etc. Their wood burn pizzas are delectable, with toppings like hummus, pickled, roasted, or minced vegetables, caramelized onions, etc. Their contemporary menu is also to die for. After you've had your fill of pizza, don't forget to check out their gelato flavors.
---
Brik Oven
This extraordinary pizza place has its outlets in Church Street and Indiranagar. Known for their exquisite pizzas and waffles, it attracts both kids and adults with its great menu and greater quality of food. Alcohol is also served in this restaurant, to give your pizza an extra kick. Be it starters, main courses, or desserts, Brik Oven exceeds expectations in every category.
Their classic Margherita and Pepperoni pizzas are super delicious, followed by varieties like marinara, white funghi, shrooms, smokey Marzano, mad cow, diavola, wolf wolf, bird in hand, streaking pigs, etc. From veg to beef, all sorts of pizzas are available here. Try their waffles, shakes, or desserts for a sweet ending to your meal.
---
Vinny's
Vinny's is a heart-warming pizzeria located in Garuda Mall (Magrath Road), Banashankari, Domlur, and New BEL Road. They serve Italian and Continental cuisine, with their specialty being pizzas. If you happen to be visiting their outlet, start with fun Mozzarella sticks or nachos to build your appetite.
Their thin crust pizza varieties include veg options like paneer tikka, pesto 3 veg topping, fresh mozzarella and basil, etc., as well as non veg options like BBQ chicken, pepperoni, sausage, chicken pesto, etc. You can also build your own pizza with customized toppings. They also have salads, pastas, and soups. Dessert options include caramel custard, brownies, ice creams and milkshakes.
---
Toscano
This premium Italian restaurant chain has been making its presence felt in Bengaluru with its great ambience and delicious food. Currently, it has outlets in Koramangala Forum, Forum Neighborhood Mall (Whitefield), UB City, Jayanagar, VR Whitefield and Orion Mall, Malleshwaram. Your pizza cravings will be appeased at these restaurants.
They have more than 15 different kinds of pizza, with the crust just as you like it. Their salad range is also must-try, along with their lasagna and pasta. Accompany your meal with world-class beverages or wines. And do not forget to check out their pears and mint dessert line for a unique experience.
---
Onesta
Onesta is a reputed restaurant chain in Bangalore, known for its Italian delicacies. They also have buffet options for lunch and dinner, which means you can grab as many pizza slices you can eat for a fixed prices.
Onesta outlets in Bangalore are located in HSR, Koramangala, Marathalli, JP Nagar, Indiranagar, Banashankari, Basaveshara Nagar, Electronic City, New BEL Road, Brookefield, Yelahanka, Basavanagudi, Rajarajeshwari Nagar, Whitefield, and Kammanahalli.
You will definitely find an Onesta outlet near your house or workplace. At 379 rupees per person, you can grab unlimited pizzas, one beverage and one dessert. They have about 50 different varieties of pizza, along with pastas, calzones, starters, and desserts.
---
Ovenstory Pizza
Ovenstory Pizza has over 40 outlets in Bengaluru, which is a testimony to their popularity and demand. They deliver pizzas to your doorstep all over the city and have their own website for orders as well, which also gives many attractive offers and discounts. Ovenstory is known for its pizzas, mac and cheese, and desserts.
Their menu specialties include four kinds of cheese, like tandoori, el classico, smoky chipotle, and 4 pepper. They have many varieties of vegetarian and non-vegetarian pizzas in different crusts. You can also grab chicken salami bruschetta and desserts here.
---
The Pizza Bakery
The Pizza Bakery is a café and pizzeria in Indiranagar that has some of the best pizzas in this city. They also serve beer and have a great ambience to hang out with friends and family. You can grab a craft beer along with one of India's best sourdough and woodfired pizzas.
You will get a lot of vegetarian options here, along with non-vegetarian delights like pork belly pizza and bacon pizza. Their smokey fish pizza is also a new offering. Our recommendation is their creamy chicken pizza and The Hellboy. Try out their new varieties each time, with starters and other dishes to cleanse your pizza palette. They also have authentic Italian pasta and desserts to satisfy your foodie cravings.
---
Fenny's Lounge and Kitchen
Located in Koramangala 7th Block, Fenny's Lounge and Kitchen is a bar and casual dining restaurant that has great ambience. If you want to go on a date and your partner is also a pizza lover, this is the perfect destination for you. With beautiful trees, balcony, and staircases, this place is a joy to look at.
Fenny's has a big menu and lots of options for the food lover in you. Their pizzas are exquisite, with flavors such as paneer picante, Roman chicken, lamb sundried tomato, beef chilli corn, etc. You can add on a wide range of toppings on your thin crust wood fire pizza to make it even more delicious. Their homemade desserts are to die for, like orange crème brulee, baked oreo cheesecake, etc.
---
Lazy Suzy
Lazy Suzy is one of the prettiest cafes in Bangalore. Located in Indiranagar, this place is perfect for an outing with your girl gang and taking your partner out for a memorable meal. It is known for its pizzas, burgers, European and Continental food. There is both indoor and outdoor seating, although alcohol is not served in this café.
You can try out their all day breakfast menu and the variety of egg dishes they offer. They also have yummy sandwiches and burgers for a wholesome feel. Coming to their pizzas, they have the sourdough kind, with varieties like diavolo, chicken, bacon, etc. Vegetarian options include Genovese, primarole, paneer tikka, margarita, etc. Their pastries and desserts are awesome.
---
Pasta Street
Pasta Street is a reputed Italian restaurant chain in Bangalore. Its outlets are located in Indiranagar, Whitefield, Koramangala, and Cunningham Road. Known for its Italian cuisine, pizzas, and salads, Pasta Street offers a wide range of options on the menu.
Their calzones and antipasti platters are heavenly, so are their soups and salads. Their pizzas are of the thin crust variety. Vegetarian options include 20 different flavors, including the infamous pineapple pizza. You can also opt for their non-veg pizzas, which have chicken, lamb, and sea food, and come in 14 varieties. There are pastas, raviolis, and other grilled delights for your meal, along with desserts such as Death by Chocolate, Tiramisu and baked cheesecakes.
---
Koel's Pizzeria
If you have not heard of Koel's Pizzeria, you are missing out on one of the best pizzas in the Garden City of India. This restaurant has two branches, one in Hennur and the other in Jakkur. If you live or travel anywhere close to these places, do give this pizzeria a visit.
Only thin crust pizzas are available here. They have a simple process of placing your order. Select the pizza size and base sauces. After that, add as many toppings as you want to make your pizza extra special. You can also add extra cheese to your pizza. The available options for pizza are veg, paneer, chicken and tuna. What else do you need?
---
Stoked!
Stoked! is an Italian café in Koramangala 4th Block that serves authentic pizzas in several varieties. It is known for its kid friendly and pet friendly ambience. You can enjoy a wholesome meal with your entire family and also your fur babies in this café. They also have a breakfast menu and outdoor seating for guests.
Their wood oven pizzas are delectable and can be had in different flavors and varieties. They have some unique names for their dishes, especially pizzas, like The Sailor Man, Pineapple Express, Blue Eyed Boys, Staple Naples, Rocket Banger, Hammered, Uncle Porkster, etc. Also try their garlic breads and pastas, along with some good old pancakes or crepes.
---
Café Mangii
This casual dining restaurant on Lavelle Road is known for its delicious pizzas. It is located in UB City and has featured constantly among the best pizza places in the IT Capital of India. Visit this place with your friends or family for a delicious pizza meal with world-class wine or opt for their buffet option.
Once you have had a fill of their soups, salads, or starters, move on to their pizza menu. Here, you will get about 20 choices, with toppings ranging from paneer to chicken, bacon, sausages, ham, shallots, etc. They also have super delicious pastas, deli sandwiches, risotto, main courses, and fondue. Don't forget to give their desserts a try, especially the 34 layers chocolate cake.
---
As On Fire
As On Fire in HSR Layout has great pizzas and quick bite options for students and professionals alike. It is the perfect destination to grab a snack any time during the day. This restaurant has outdoor seating and is extremely family friendly. Its range of pizzas is very tasty and has become the favorite of localites across the years.
Their pizzas include options such as veggie on top, masala madness, mushy mushy, sweet romance, hot & spicy, two timing, fantastic four, hot affair, Indian ishtyle, Chinese affair, awesome threesome, etc. Toppings include olives, pineapple, sweet corn, chicken strips, bell peppers, chilli chicken, etc. You can also design your own pizza or opt for side-dishes like chicken wings, magic mushrooms, drumsticks, etc.
---
Pizza Stop
Pizza Stop is a popular pizza outlet in Bangalore, with over 14 outlets in the city, including Koramangala, Marathalli, Lavelle Road, JP Nagar, Banashankari, Domlur, etc. It is reasonably priced and perfect of your end-of-the-month hunger pangs. Just order food online and get delicious pizzas at your doorstep within your budget.
They have classic and supreme Italian pizzas with many different combination of toppings, along with garlic bread and nachos. They also have options for Jain customers. You can also try their classic and supreme pastas. Our recommendation is the chicken supreme pizza and barbecue pizza. Do not forget to check for the Dessert of the Day when you order from here.
---
Bologna
Bologna is a casual dining restaurant in Indiranagar known for its authentic Italian cuisine. You will get wine, indoor and outdoor seating, as well as valet parking here. The ambience is great in this place and the food is even better. It is also recognized for its extremely hygienic standards.
The pizza menu here includes all the Italian classics in both vegetarian and non-vegetarian forms. Their pepperoni pizza is a customer favorite. They also have pastas, salads, starters, risottos, and many other authentic dishes from this cuisine. Their dessert menu is quite unique and bowls you over with its burst of taste. Try out their chocolate bomb with vanilla ice cream to top off your pizza with some sweetness.
---
Caffe Pascucci
Caffe Pascucci has two outlets in the city, in JP Nagar and HSR. It has Continental, Italian, and American cuisine and a great ambience for your day out with the squad. Their starters are a must-try, with basics from garlic bread to potato wedges and specialties like pesto prawn skewers, devilled eggs, chicken bruschetta, etc.
Their pizzas have both Italian and Indian flavors, with ample options for vegetarians and otherwise. You will find toppings like vegetables, mushrooms, chicken, shrimp, squid, sausages, etc. They also have great pasta, sandwiches, burgers, pancakes, waffles, and beverages. Dessert options include almond biscotti, macaroons, tarts, chocolate cakes, gulab jamun cheesecake, etc.
---
Go Italia
As the name suggests, Go Italia is an Italian restaurant brand that serves great authentic cuisine. It is located in Electronic City, HSR, and Koramangala. This casual dining restaurant has good ambience and delicious food, ticking all the correct boxes for a foodie.
This place is extremely pocket friendly and a meal for two only costs about 500 rupees. They have pizzas in margharita, fiamma, spinach and corn, fungi, Americana, pepperoni, deep pan fish, Manhattan spicy chicken, and four seasons varieties. Also available are pastas, sandwiches, rice bowls, starters, panines, burgers, juices, and desserts. Fill your stomach at reasonable rates at these Go Italia restaurants.
---
Midnight Mania
For most of the people in Bangalore, the mantra is work hard and party harder. Midnight Mania has got you covered in all your late night parties or midnight hunger pangs. If you have to stay up at night, do not worry about the unavailability of food anymore. This chain has outlets in Koramangala, BTM, and Marathalli, and delivers food from 11 AM to 5 AM.
Their pizzas are very delicious. Vegetarian pizzas come in Margherita, chilli garlic, mushroom punch, rainbow, sweet corn delight, Thai spicy, paneer tikka, veggie overloaded, and other varieties. If you prefer meat, go for their bell pepper chicken, sausage delight, desi murgi, Hawaiian chicken treat, mutton peri peri, and American feast pizzas. There are many other varieties to try. They also deliver 11 different kinds of pasta dishes.
---
This is just the tip of the iceberg. If you are living in Bangalore and are bored with the usual pizzas from Domino's and Pizza Hut, there are hundreds of other great options on every street. A special mention for the pizzas of Toit Micro Brewery and Truffles for their great taste and filling value. Check out all these pizza places and let us know which one is your favorite.