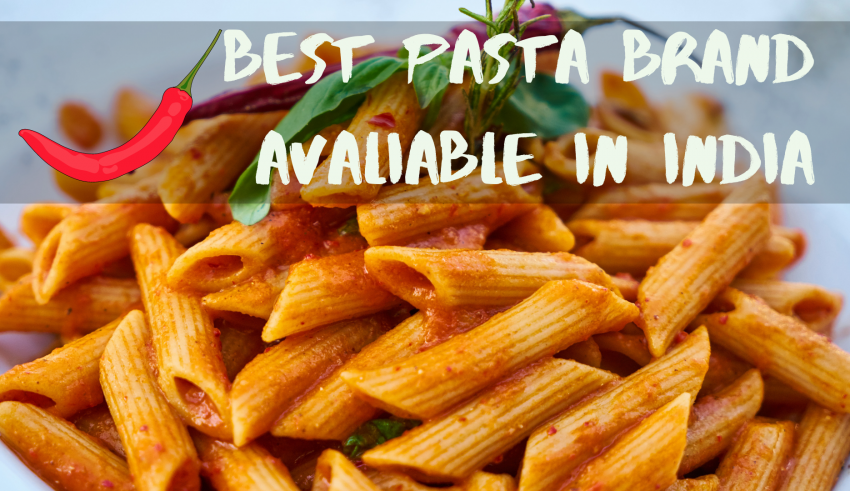 It is impossible not to mention "pasta" when gossip is about Italian cuisine! Pasta is a staple food of Italian cuisine and has its variations around the globe. It is typically made from wheat flour. Pasta is generally served with a different type of sauce, the sauce and type of pasta are usually matched based on the consistency of pasta and its ease of eating.
In India three most popular pasta are penne, spaghetti and macaroni. Pasta can be served in many different ways. It can be stirred into soups or stews, it can be baked, or it can also be mixed with a sauce.
Continue reading to find the list of top 10 pasta brand available in India.
Maggi Pazzta Masala
Price – INR 25
I don't love Maggi said no one ever! We have all been Maggi fans since our childhood, and the new category of Maggi pazzta masala has taken the bond a step ahead. People who love Italian cuisine have a new reason to cherish their love for Maggi. The best thing about this Maggi pazzta is that it is ready-to-cook and it includes tastemaker in it. You just need to do is to boil the pasta and add tastemaker in it to serve the best mouth-watering pasta.
Sunfeast Pasta Cheese
Price – INR 25

Sunfeast has been a name popular for different products but the introduction of pasta has made it an inch above the current position. Variants such as tomato cheese, pizza style and many more have made people excited and interested in new brand available for pasta. It's easy to make and takes very less time.
Weikfield Penne Pasta
Price – INR 63
This pasta is rated as the yummiest pasta by the reviewers. The speciality is that it is not made up of maida. It is claimed that it is made from durum wheat semolina. If you do not like the sticky pasta then this one is for you only. Apart from this, it comes in various shapes as well. It seems like it's worth trying.
Yippie Tricolour Pasta
Price – INR 24

If you love colourful food, then this pasta is specially meant for you. Sunfeast yippee is giving your eyes a colourful appetite in the form of tricolour pasta. It's not only colour but also two flavours viz masala and creamy corn that are here to satisfy your taste buds.
Disano Wheat Pasta
Price – INR 99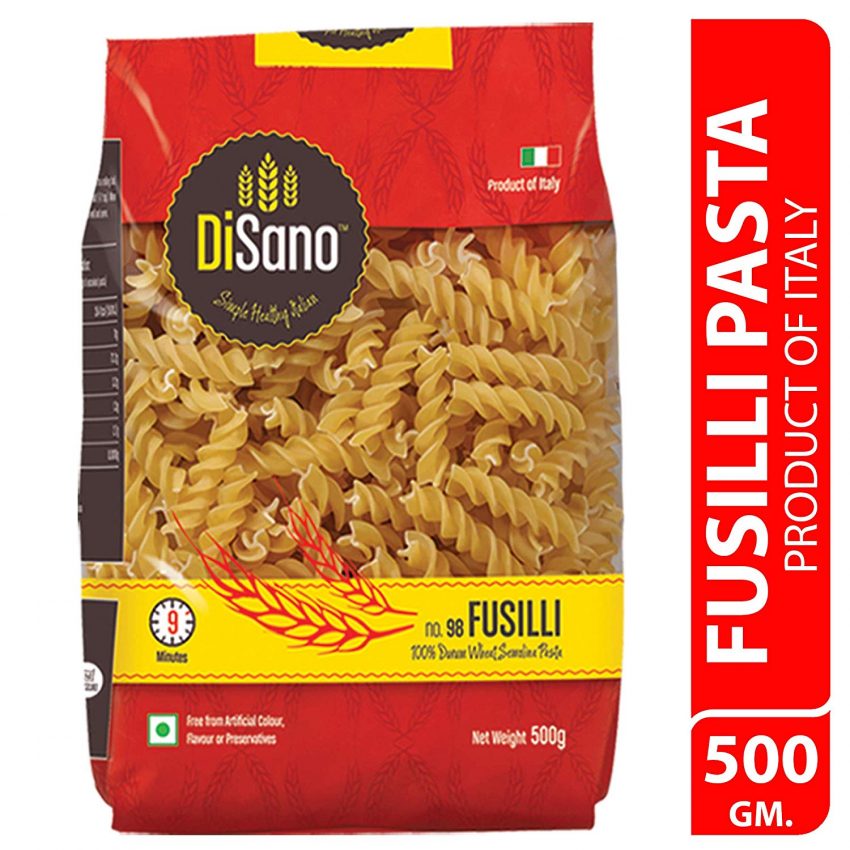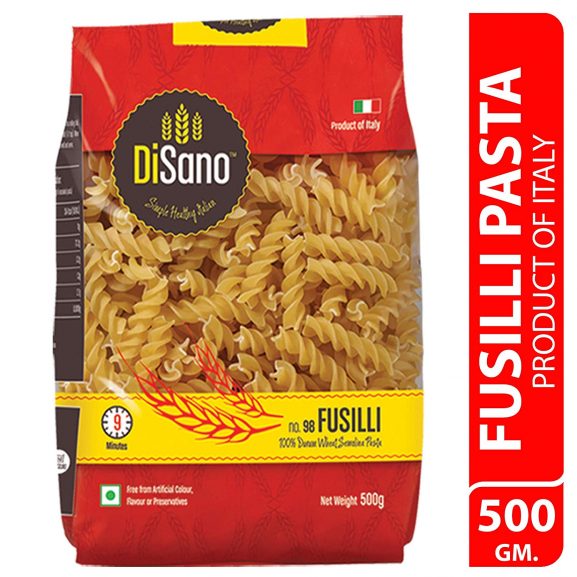 This is another option available to you if you are concerned about health with the taste of the food. It is also made of durum semolina. It also comes in various sizes and different flavours.
Borges Penne Durum Wheat Pasta
Price – INR 136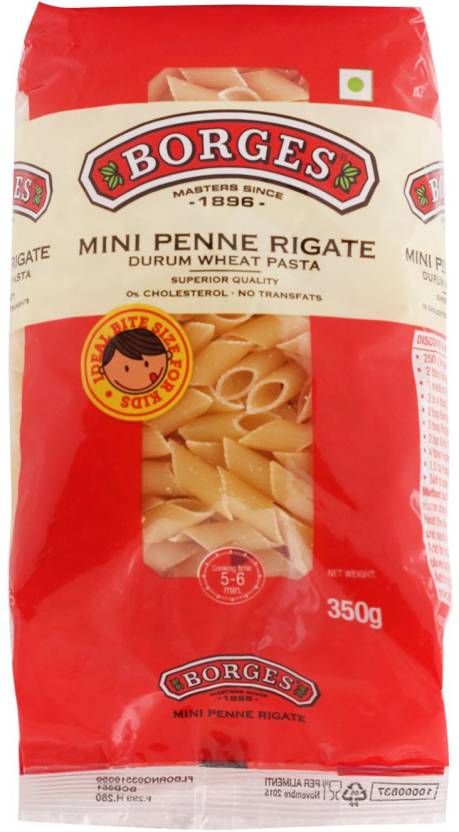 Are you a health conscious? Borges Penne Durum wheat pasta is the right choice for you! This pasta is made up of 100% wheat, and it has high protein content. In addition to that, it contains zero trans fat. Borges Penne is made by using the purest form of natural products. It is advised to add many vegetables to increase the healthiness of the product.
Borges Penne Durum wheat pasta is a good snack option!
Chef's Basket Pasta Box 
Price – INR 195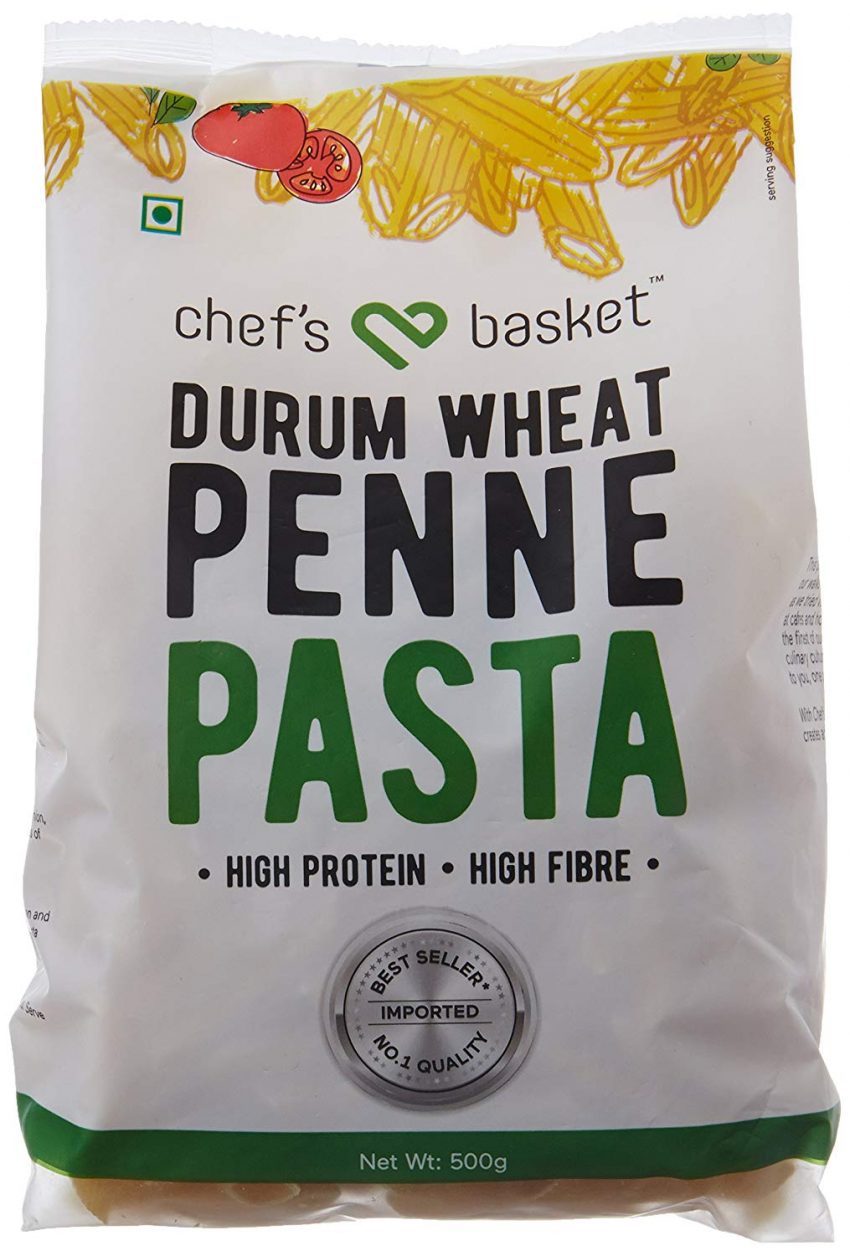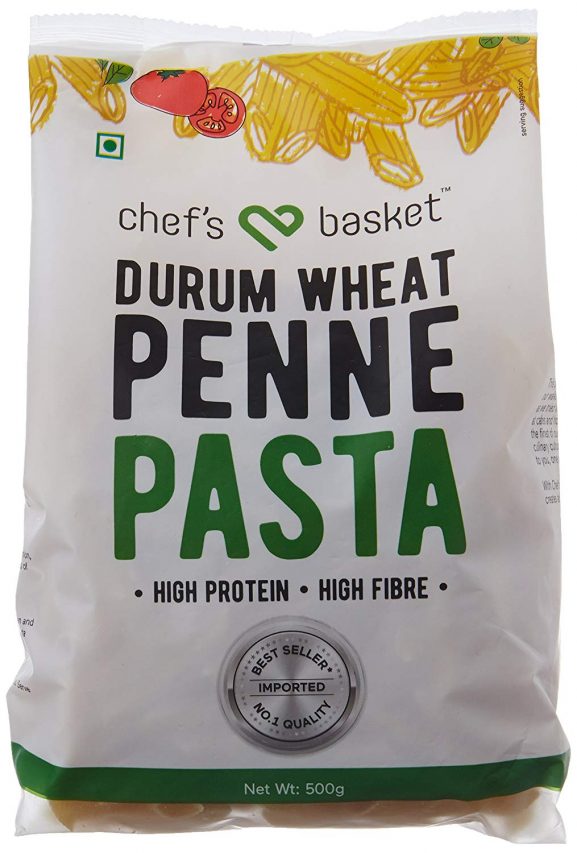 Chef's Basket Pasta Box is a healthy and delicious pasta option available in India. It just takes 10 minutes to cook. In addition to that, it comes with tastemaker, sauce and seasoning. Ingredient of Chef's Basket pasta box is 100% vegetarian and natural. It is a healthy food option for all.
Di Martino Farfalle Pasta
Price – 299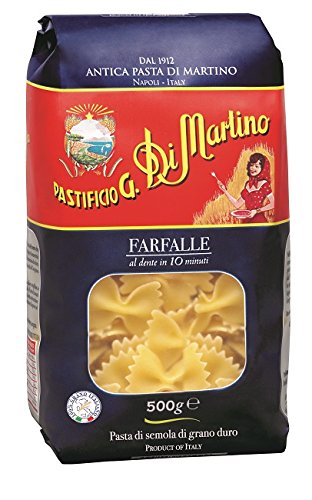 Di Martino Farfalle Pasta is made using 100% Italian grain. It is hand-made pasta cut in squares and pinched in the middle to form a perfect butterfly shape. The difference between the substantialially central part and the thinner end of the wings delights the palate. With cherry tomatoes and vegetables, basil, mint, and a lot of fresh cheeses make it a perfect evening snack.