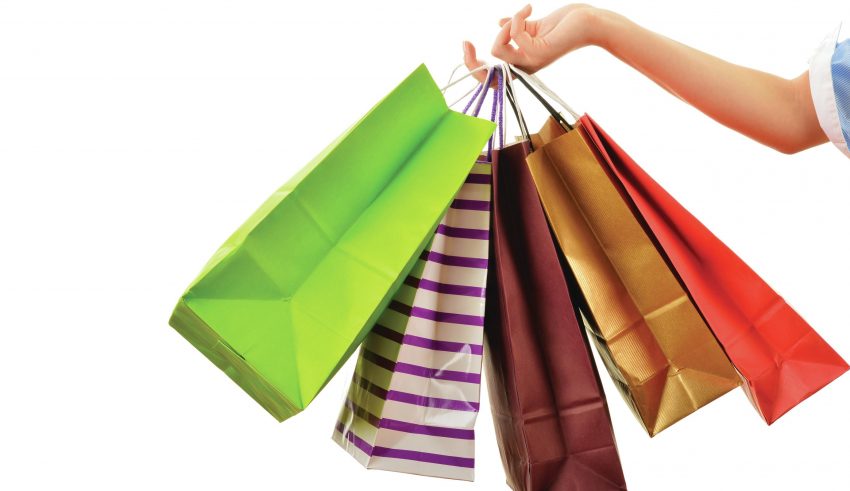 Where would you actually get the liberty to shop for fashion, electronics, or anything for the matter in your pajamas with your hair undone? The only answer is: online shopping destinations. We all crave for comfort and convenience. And when it comes to shopping, we want everything to fall right into our laps, without us having to leave the warmth and luxury of our homes.
In Japan, checking into the online stores is the it way of shopping and rightfully challenging conventional way of shopping in the physical stores. Japanese millennia prefer the comfort of their home, and trust me it is totally understandable. Apart from convenience, you also get to enjoy better deals and multiple varieties without burning the fuel of your vehicle. And if you are like me and many others who hate big crowds or waiting in a long queue, these online shopping stores are the perfect saviour.
So, bid adieu to the conventional method of shopping. It's time to be a little lazy in your shopping approach. Here are the exclusive lists of online shopping sites in Japan to make your comfortable life even more comfortable. Have a look.
Multi-product websites 
All of us must have encountered a situation or two- when we wanted fashion items and then we wanted the electronic items and so on. This actually meant running from one end of the street to another, right?
Well, those days are gone now. Here are some of the top e-commerce websites in Japan which offer multiple products under the same virtual roof.
Electronic Gadgets 
The world demands you to be electronically updated with the latest gadgets that hit the market almost in a blink of your eyes. From trendy smartphones and laptops to washing machines and dishwashers, these online websites let you be synchronized with the pace of updated counterparts of yours.
Buy electronic items of your choice at affordable and the best prices that you could ever get from these websites.
Automobile and Related Products 
If you own a car or any sort of vehicle, you must be fully aware of how much maintenance they demand. It almost becomes a tedious work to run to automobile stores every now and then.
So, why bother yourself when you can actually get all the stuff of your machinery needs right to your front door in only a few clicks? Some of the best online shopping sites in Japan are listed below.
Refurbished and Overstock Products
Some things we always crave to buy, but somehow our restricted finances come in the way, don't they?
If you are interested in buying the products that you always wanted to buy and don't care if it's brand new or not, you can always look up in these online websites to get refurbished, second-hand, and overstocked products of your interest.
Fashion Accessories 
Online fashion websites are gaining immense popularity, especially among Japanese youth and rightfully so. Fashion is the flick, and being trendy is not just a choice now but sort of a necessity.
Forget your sartorial issues, and shop for fashionables, the latest and swanky apparels and accessories from these online websites.
Beauty 
Girls love their foundation and makeup brush and everything that swirls around beauty. From daily essentials such as beauty soaps to special event beauty items such as bronzer or primer, buy your must-have beauty products from these trusted e-commerce websites.
Many of these Japanese e-commerce websites offer best prices on beauty products, which you are unlikely to find in a store near to you. Trust us!
Only for Girls 
There are some things better preferred to be done in the privacy of one's home. Buying lingerie products comes under this preference. If you are in a mood of purchasing designer lingerie, bridal underwear, or any sort of undergarments in as discrete a way as possible, try these online websites and enjoy a wide range of varieties and colours.
Another perk is that if the product you bought didn't fit you right, you can exchange or return them online itself, which means no ride back to the store.
Kids & Babies 
Ran out of their diapers and shampoos? Buy an exclusive range of baby products. Want to make them happy? Buy their favourite Barbie or sports car.
As much a blessing as kids and babies are, they come with their own sets of challenges. Try these famous Japanese e-commerce websites and keep your parental needs at bay.
Health & Fitness 
It has become incumbent to induce the pinch of health and fitness in our sedentary lifestyle. From clinical electronic items to general medicines, you can buy anything and everything that relates to your health and fitness from these websites. However, make sure you do have a prescription with you before you make a purchase.
Event Booking 
Your best friend told you that your favourite pop star hit your town to perform, but unfortunately, you had no idea. Happened before?
If yes, then make your way through these famous online Japanese e-commerce websites. They provide you with an extensive list of all Interesting events that are happening around you so that you don't have to be sorry that you missed them.
Travel 
So, you needed an urgent reservation in flight or train to your desired destination, but it is already midnight and you cannot go out.
What should you do now? Well, you need to try these top e-commerce websites in Japan for your travel bookings. Additionally, you can also compare and contrast for a better deal and earlier journey or shortest route.
So, say bye-bye to long waiting hours.
Offices Supplies 
Running out of office supplies when you really need them is a universal truth.
Whether you want to print a new set of visiting cards that needs an update or any stationery items, these online web stores are there to cater your office demands; and that too at a cheaper price and better varieties.
Home & Kitchen 
No matter how stressed you are, as soon as you get home, somehow you become the happiest person in this whole wide world, isn't it?
So, why not define your warmly home with some exquisite décor items and become the talk of your neighbourhood. These websites offer kitchenware, bathroom furnishings, and everything that will beautify your home in an instant.
Handicrafts 
The famous adage "old is gold" fits perfect these days when it comes to home décor. Give your house a high-end touch with some exquisite handicrafts that are sure to reflect your culture and ethnicity.
These online stores sell a huge range of handicrafts that are affordable, inexpensive, and ethnic.
Pets & All 
Your cute pet, which is watching you as you read this article, loves you unconditionally. And being a pet owner, you also care and treat them like your family member. So if you own a dog, cat, or any hairy ball of fun, scroll through these websites to find the best and exclusive pet range for your lovely bones
Books & All 
The good-fine smell of books is enough to refresh a book lover. If you are book lover like me, why not buy some bestsellers and good reads! One benefit of buying books online is that you get to know which book belongs to which genre and which book is burning the bookshelves these days.
These e-commerce websites sell books for all ages and of all genres. Why not try them!
Sports 
Gone are the days when indulgence in sports endows your personality with a hint of recklessness. Today, the case is otherwise. So, if you are not into any sports, then take one up asap.
With just a few clicks on your smartphones, order the sports items from these websites and get yourself out on the field already.
Gifts 
A thoughtful gift enhances the quality of your relationships and brings you closer to your loved ones. So, don't think twice. Make your gift shopping experience a rewarding one by purchasing something from these websites that your dear ones will surely adore.
Groceries & Food 
Buying groceries and food items is sort of an everyday affair. And often we have friction and fights among ourselves on who will go and buy groceries this time or the next time, right? Well, not anymore.
Shop from these online shopping apps in Japan, and get your groceries delivered right to your home in a few taps of your fingers.
---
Conclusion
It's true that online shopping is fun and comfortable. From electronic online shops to fashion online stores and others, these websites surely make you feel like shopping all day. But before you jump into online shopping and scroll through any online e-commerce websites, make sure you ask yourself these questions?
Does this website allow private and confidential purchasing?
Do they have their website policy listed out in a section for you to read?
Do they allow user reviews and ratings? If yes, are they authentic reviews and ratings?
How old are these sellers and websites? Remember the older their business is, the most used and safe they would be.
How is their return, exchange, and refund policy? Are they customer-centric or distributor-centric?
Have you compared and contrasted the prices and varieties available in this website with another? If yes, are you getting the best deal out of all?
If you are satisfied with the answers to these questions you asked yourself, proceed and enjoy your online shopping experience from this aforementioned list of online websites in Japan exclusively selected for you.
Have a happy shopping!