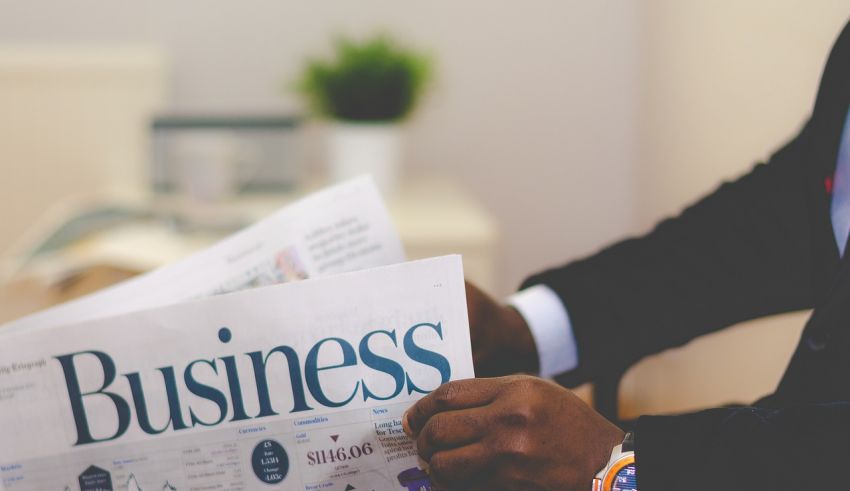 As an Indian, one's day is incomplete without flipping through the pages of the newspaper in the morning, while sipping on hot morning tea.
Newspapers can be described as one of the oldest ways of print media communication. It is not only a mean of information but, it also equips readers with gainful knowledge pertaining to education, entertainment, health, lifestyle, finance and real estate. Not to forget, it also functions as a 'watchdog' of the Indian society. Do you know?
The first Indian newspaper was published under the colonial rule on 29 January 1780 by James Augustus Hicky. It was called 'The Bengal Gazette'. It only had two very small sheets and was filled with lots of advertisements.
Since then the nation has come a long way, India has emerged as the second-largest newspaper market in the world, with over 100 million copies of newspapers sold per day.
Below are the Best English, Hindi and Punjabi Newspapers in India.
English Newspapers
It is one of the most popular Indian English-language daily newspaper. The newspaper was founded by philanthropist, Sardar Dyal Singh Majithia on 2nd February 1881, at Lahore. Majority of its readership comprises
North Indian population belonging to the states of Punjab, Himachal, Haryana, and Chandigarh. At present, the newspaper is published from the following cities- Chandigarh, New Delhi, Jalandhar, Dehradun, and Bathinda.
The organization functions as a trust with five persons as trustees. Justice S. S. Sodhi is the President of the Tribune Trust. The newspaper is available offline as well as online mode, too.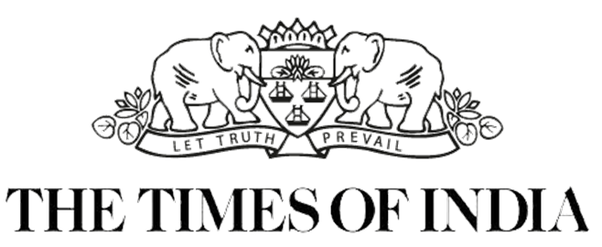 Undoubtedly, one of the most sensational English-language daily paper. A holding of The Times Group, this news daily is the fourth-biggest paper in India in terms of rotation and highest selling English-language daily in the whole world. (Source: Audit Bureau of Circulation) The publication marked its debut in the year 1838 and has become one of the earliest English-language newspaper existing in the country.
It is lead by the Mumbai-based media company, Bennett Coleman & Co Ltd (BCCL) and is published from over thirty-six cities across the nation. Jaideep Bose is the current editor-in-chief of the daily and earned an impressive net income of $190 million dollars (2016)


Grabbing the third spot on this list of the best English newspapers of India is The Indian Express. The newspaper was founded some 87 years ago by Ramnath Goenka in the year 1931. Post Goenka's d the organization was divided among the family members.
The southern publications started using the name 'The New Indian Express' whereas the other editions, headed by Mumbai office kept the initial Indian Express name but added 'The' as a prefix to the title. As per Indian Readership Survey, it emerged as the third most popular English daily in the country. Currently, the newspaper is published from ten cities and mentions Mumbai as its head office.

Another leading English daily is The Hindu. It enjoys a large amount of readership across south India. Its headquarters are located in Chennai, Tamil Nadu. The newspaper initially started out as a weekly in September 1978 and later on, went on to become a daily publication in 1889.
The leading newspaper is owned by a family-held firm, Kasturi and Sons Ltd. Also, it was one of the very first publications that rolled out its digital edition in 1995. As per a 2017 survey, it is next in line to TOI as one of the most widely sold English newspaper of the country, with a declared sale of over 1.2 million copies per day.


It is another newspaper which was founded during the pre-independence era. Roots dating back to 1924, it was started by the founder of Shiromani Akali Dal, Sunder Singh Lyallpuri, in Punjab. At present, the daily is headed by Congress Rajya Sabha M.P. Shobhana Bhartia and is, therefore, known for taking a pro-Congress stand.
The newspaper is a part of HT Media, which is further managed by the famous Birla group. Sukumar Ranganathan is its present editor-in-chief. It also features weekly columns from renowned journalists like Barkha Dutt, Karan Thapar, Indrajit Hazra and many more. Its offices are spread across many locations like New Delhi, Chandigarh, Mumbai, Kolkata, Lucknow, Patna and Ranchi.

Ranking sixth on our list is The Statesman. This broadsheet leading daily started its publication back in the year, 1875. Its headquarters are located in Kolkatta, whereas the editorial office is situated in Connaught Place, New Delhi. The newspaper has an average weekday flow of around 180,000, and the weekend version has a flow of 230,000.
Undoubtedly, it is one of the most well-renowned newspaper in the North-eastern region of the country. Also, it is one of the few Indian newspapers who are a part of the prestigious Asia News Network (ANN). Presently, the leading English-daily publishes simultaneously from New Delhi, Bhubaneswar, and Siliguri.


When it comes to the English business newspapers, Economic Times is one of the second-most widely read newspaper worldwide. It boasts a readership of over 800,000. It shares its headquarters with The Times of India. It is published simultaneously from twelve locations.
The content of the daily mainly focuses on the Indian economy, share market, prices of goods as well as government policies related to the investment and financial sector. It was founded by P.S. Hariharan in 1961. Bodhisattva Ganguli is its current editor. The newspaper publishes on salmon-pink paper. The newspaper now also own a financial tv news channel called ET Now.

Another major business newspaper in India is Business Standard. It was started by ABP – Ananda Bazar Patrika Group on 26th March 1975. It is published in both Hindi as well as English. It covers issues concerning Indian economy, international market, and financial sector issues and reforms.
The English version is simultaneously published across twelves regional location centers. It claims to have a reach to 1,000 cities and towns across the nation. It is owned by Kotak Mahindra Bank. At present, Shyamal Majumdar is the editor. The daily features contributions from experts like Bimal Jalan, Deepak Lal, Arvind Subramanian and many more.
Hindi Newspaper (हिन्दी समाचार पत्र)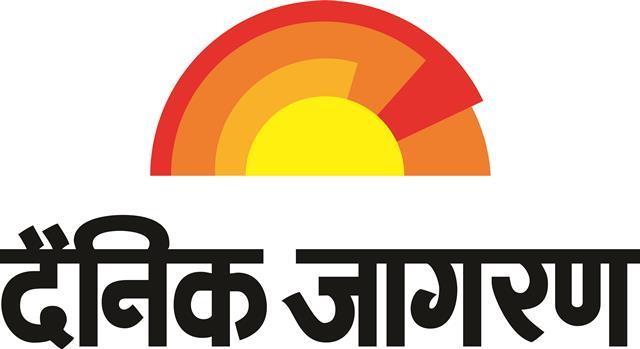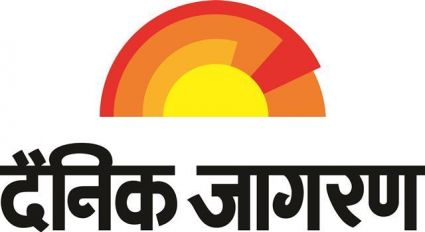 Positioned as number one on the list, Dainik Jagran is one of the most widely read newspaper in the country and the biggest newspaper circulated in India according to the Audit Bureau of Circulations. Its roots date back to the colonial period and was founded by a three-member team of -Shri Puran Chandra Gupta, JC Arya, and Shri Gurudev Gupta.
Its first publication dates back to 1942 in Jhansi. It has gained recognition at the global level and has been announced as one of the most read newspapers by World Association of Newspapers (WAN) and also, as the most trustworthy newspaper in a survey by BBC.


It is the second-highest circulated Indian Hindi-language daily newspaper. Founded in 1948 as Subah Savere in Bhopal and a decade later, it was renamed to Dainik Bhaskar.
The newspapers headquarters are located in Bhopal and is headed by Dainik Bhaskar Group (D B Corp Ltd), the biggest print media company in the country. It's regional publication houses are present in fourteen states, sixty-three editions in languages like Hindi, English, Marathi, and Gujarati. Last year in June 2017, the broadsheet newspaper introduced it's Hindi News Apps for three different operating systems i.e. Android, iPhone, and Windows.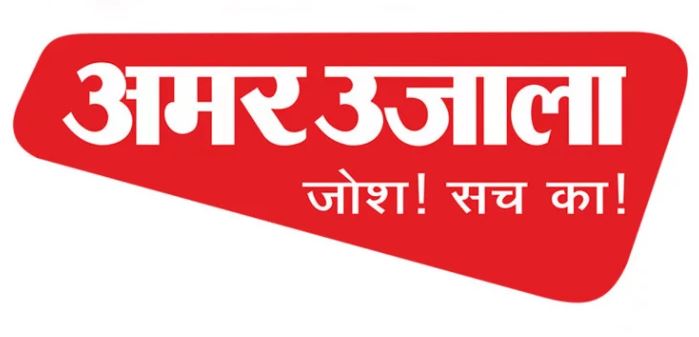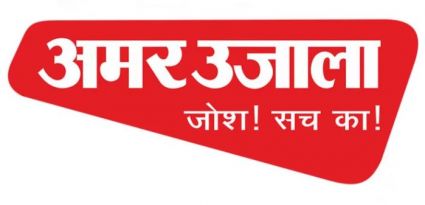 It is another leading Hindi-language daily newspaper published in the country. The broadsheet newspaper was founded in Agra in the year 1948. It boasts of nineteen editions reaching out to 167 districts, seven states, and one union territory. It also revealed a rotation of around two million copies.
Its daily issues often comprise a 16- to 18-page issue with additional supplements pertaining to areas like jobs, careers, lifestyle, entertainment, and women related areas. It is lead by Rajul Maheshwari. The newspaper has its headquarters at Noida and is also, available in digital format.

"Sach Kahoon Hindi" is a prominent national newspaper in North India. This newspaper is in the panel of important media bodies, DAVP, DIPR and INS.
It is pertinent to tell that this Newspaper is considered one among most read newspapers in the states of Punjab and Haryana. It is run and managed by Sajag Media Publication and its head office is located in Sirsa (Haryana).
It publishes several editions in Punjabi and Hindi languages.
The Media House boasts that its daily Print and Digital (Online) version garners more than 10 lakh readership around the globe against rotation of 3.40 lakh odd copies (readers from several Indian states such as Punjab, Haryana, Rajasthan, Uttar Pradesh, Uttarakhand, Delhi, Chandigarh and overseas nations includes Canada, Australia, New Zealand and Middle East).
Follow the below mentioned web links for its Hindi & Punjabi languages, Epaper: http://epaper.sachkahoon.com/
Popularly known as Hindustan Dainik, it is the third-largest Hindi-language daily newspaper in India. It started on 26th April 1936 and is known for its centrist political alignment. In locations like Delhi and NCR, it has grabbed the second rank in terms of readership.
Earlier, it was a division of HT Media Ltd group, which turned its Hindi venture into another company called Hindustan Media Ventures Limited in December 2009. It has twenty-one editions and boasts of 2,399,086 copies daily. All its editions are available online.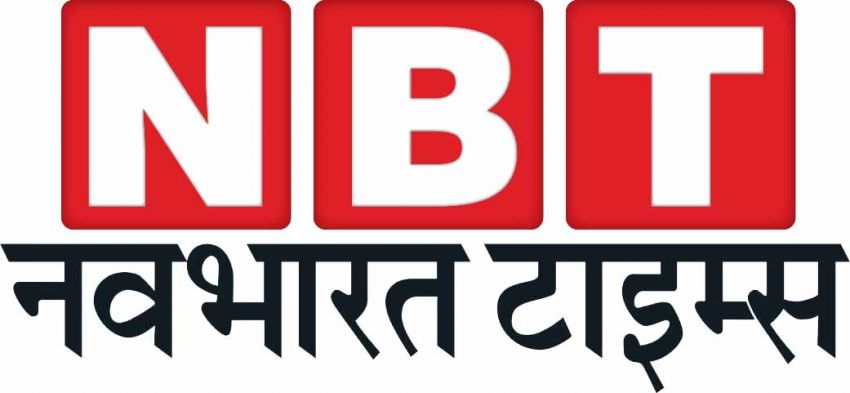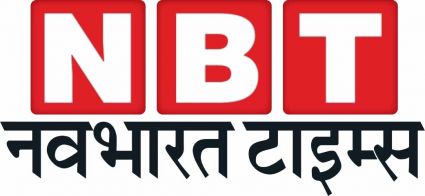 It is one of the most widely circulated and read newspaper in Delhi, Lucknow, and Mumbai. It boasts of 19.7 lakh readers and rotation of 4.23 lakh odd copies.
It is a venture of the Bennett Coleman & Co. Ltd (BCCL), which also heads other dailies like The Times of India, Economic Times, Maharashtra Times and also publications like Filmfare and Femina. It is one of the earliest product of the parent company. It also comes with additional supplements which focus on entertainment, Real Estate as well as education. The newspaper is also available in digital format, too.


This broadsheet newspaper is a venture of the group- The Hindsamachar Ltd. The newspaper was established during the period of terrorism in Punjab by Lala Jagat Narain. The publication of Punjab Kesari daily started on 13 June 1965. At present, it circulates 7,43,000 copies. It is circulated from various regional locations like Jalandhar, Palampur, Chandigarh, Ludhiana, Jammu, Panipat, Shimla, Hisar, and Rohtak.
The newspaper also features weekly columns from prominent personalities like Balbir Punj, Karan Thapar, Maneka Gandhi, Mahmood Shaam and many more. The headquarters of the group is located in Jalandhar as well as New Delhi. The political alignment of the newspaper is known to be liberal.


This newspaper started out as a weekly on 5th September 1996 and a year later, got turned into a daily newspaper published in the state of Haryana. It claims to circulate 6,53,618 copies every day.
It enjoys the position of No.1 in the state of Chattisgarh. It also publishes additional reading supplements like Saheli for women, Balabhumi for children, Manzil for youth, Ravivar Bharti for families, Rangarang for entertainment and Choupal, a cultural magazine. It has six editions and is published in regional locations like Delhi, Jabalpur, Bilaspur, Rohtak, Raipur, and Raigarh.


Punjabi Newspaper (ਪੰਜਾਬੀ ਅਖਬਾਰ)


One of the oldest Punjabi newspaper, it was founded in 1941 as a weekly periodical in Urdu by Shaheed Sikh Missionary College Amritsar. But, in 1942 it converted into a regular newspaper and was published from Lahore. Post Independence, it moved to Jalandhar and in 1955, changed its language from Urdu to Punjabi.
The present editor of the paper is Barjinder Singh Hamdard and now the newspaper has also introduced its Hindi version called 'Ajit Samachar'. As per 2008, it declared a circulation of over more than 3.33 Lakh.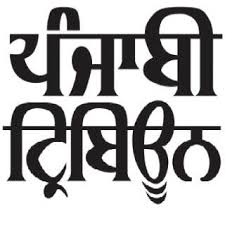 Punjabi Tribune, another Punjabi language newspaper is headed by The Tribune Trust's regional office in Chandigarh, India. S. Dayal Singh Majithia was the founder of this newspaper. Tribune Punjabi is leading Punjabi newspaper from Punjab. It started on 15th August 1978.
The newspaper presents all current news of Punjabi culture or any other news related to Punjab's society. The Punjabi Tribune Epaper is also available online. Harish Khare is its current editor-in-chief.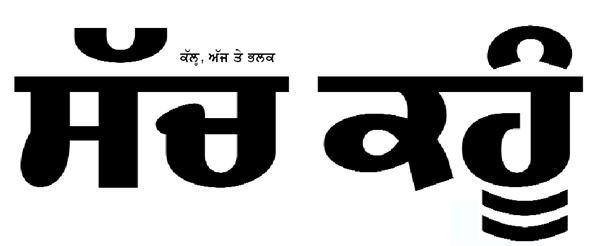 Like its Hindi vernacular "Sach Kahoon Punjabi" Newspaper is also one of the most read national newspapers in Punjab and its bordering areas. This is also in the panel of important media bodies such as DAVP (BOC), DIPR and INS.
The newspaper is owned by Sajag Media Publication. It is important to inform that this Newspaper is considered one among the most read newspapers in rural Punjab and dominates Malwa region.
It publishes many sub-editions in Punjabi language respectively.
As per the Media House its daily Hindi and Punjabi languages Print and Digital editions garner 10 lakh plus readership worldwide against rotation of 3.40 lakh daily odd copies.
Follow the below mentioned web links for its Hindi & Punjabi languages, Epaper: http://epaper.sachkahoon.com/
---