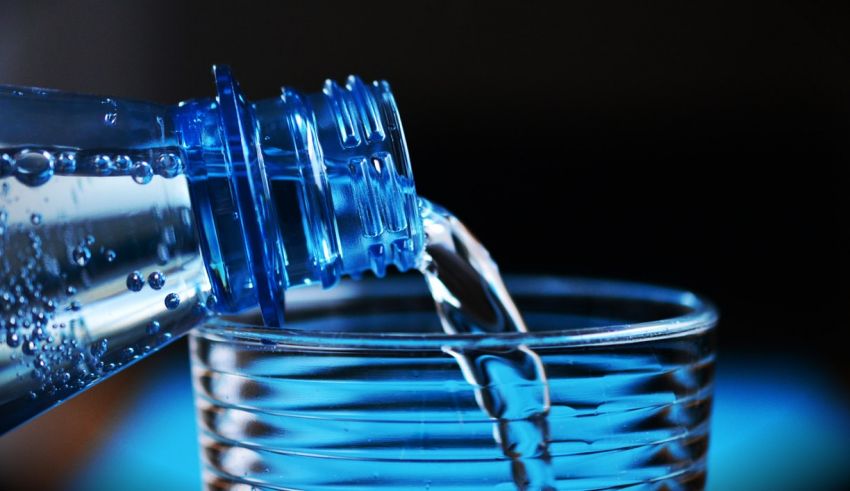 If you are on the go, then what makes to the top of your list of bare essentials? Without a shadow of the doubt, the answer would be mineral water. This life saving natural liquid replenishes your body, regulates body temperature and infuses essential minerals to keep your body active and healthy.
Hence, it is not surprising that the consciousness of drinking hygienic water has grown rapidly amongst people from all walks of life. The market for pristine packaged drinking water has been soaring high. However, in the middle of such fierce competition, some brands have managed to stand out.
Here is a roundup of the best mineral water brands in India:

Price: Rs.15/litre
Bisleri is unquestionably the Duke of best mineral water brands. This brand rules about 70% of the mineral water industry in India. Right from its inception, Bisleri has set the bar very high with its uncompromised quality.
Bisleri undergoes a six-step long distillation process which makes it germ-free and healthy for your consumption.
Price: Rs.20/litre
Kinley is a high-quality product of the Coca-Cola Company. It is manufactured by the reverse osmosis process and is loaded with minerals like sodium and magnesium.
Kinley undergoes a highly advanced purification process which safeguards the product quality and makes it a very healthy beverage for your body.
Read Also: Top 10 Healthy Green Tea Brands Available to Buy in India (2018)
Price: Rs.20/litre
Aquafina is one of the best mineral water brands which has given its rivals a run for their money. Aquafina by PepsiCo undergoes a five-step purification test making it safe and healthy for your consumption. Furthermore, its makers have used a very effective promotional campaign for Aquafina which has only enhanced its popularity.
Presently, Aquafina has 19 manufacturing plants and over a million outlets across the country to serve you a blend of perfect taste and purity.
Bailey
Price: Rs.20/litre
Bailey was launched by the Parle Agro Group in the year 1993 and since then it has been one of the best mineral water brands. Bailey is the first to come up with packaged mineral water in India and over the years it has become a favourite even in the smallest towns of the country.
It comes in varied volumes, at very economical prices and ensures high standards of purity which is why it stands apart from it key competitors. 
Price: Rs.55/litre
Himalayan mineral water is a product of a joint venture between PepsiCo India and Tata Global Beverages. Himalayan mineral water has achieved global accreditation because of its unmatchable standards of purity.
It remains unprocessed, untouched and is extracted directly from the lap of nature which makes it extremely pure and natural. It is packed with nutrients which ensure the proper functioning of your body. 
Kingfisher      
Price: Rs.15/litre
Kingfisher will truly be the companion of your "good times". Kingfisher adheres to all the BIS safety parameters which make it one of the best mineral water brands.
Kingfisher takes special care in removing all the biological contaminants and unwanted dissolved gases before packaging one of the cleanest mineral water bottles for your consumption.
Price: Rs.60/litre
Qua, by the Narang Group, is sure to bowl you over with its unique and attractive bottling design. Qua has emerged as one of the best mineral water brands which have grown rapidly in terms of its market presence, especially in North India.  Qua mineral water is extracted from the Himalayas and then packed to perfection without a human touch at any stage of its processing.
Furthermore, Qua is packed with electrolytes and is very high in bicarbonates as well as minerals. Furthermore, this brand stands true to its claim of being 100% organic and natural.  
Tata Water Plus


Price: Rs.20/litre
If the latest market trends are anything to go by, then the purity factor of Tata water Plus is the highest which makes it one of the best mineral water brands of India.  Tata Water Plus comes with a copper coloured label which highlights the ancient Indian tradition of drinking water in copper vessels.
This packaged mineral water is loaded with magnesium, zinc and copper that not only hydrates you but also improves your immune system. This brand has also come up with small pouches of mineral water which cost Rs.2 only.   
Price: Rs.20/litre
Manikchand Oxyrich by Dhariwal Group used to be an underdog in this industry but recently it has been successful in carving its niche as one of the best mineral water brands.
Manikchand Oxyrich comes with 300% more dissolved oxygen and a unique coconut essence. Furthermore, it is easily available even in the remote areas of India at a very economical price.
READ: 15 Best RO+/UV Water Purifiers in India With Reviews (2018)
Price: Rs.20/litre
Pure Life by the Nestle Group has taken long strides in the mineral water industry in India. Pure Life has been laboriously tested by a qualified group of experts for its supreme quality and purity. With Pure Life, Nestle has truly become one of the best mineral water brands which offer a perfect combination of consumer convenience and purity.
With so many mineral water brands out there, you now know who your saviour is when you step out of the household. So in order to quench your thirst, grab the purest mineralized form of this life-saving liquid.