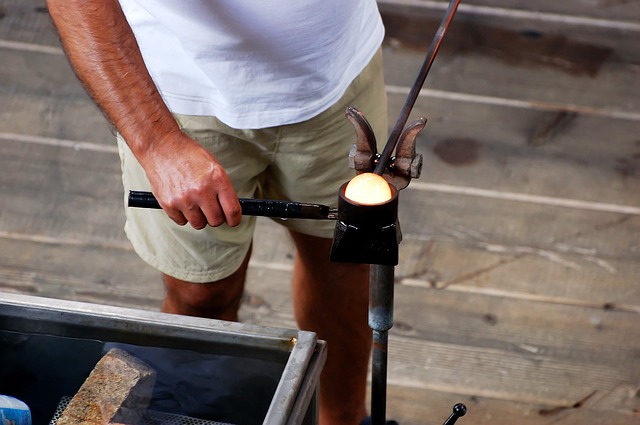 Stemming from the idea of 'running your own business,'entrepreneurship has definitely tugged at our heartstrings at some point or the other.
After all, who would not dream of doing business their way, be in charge and most importantly, be their own boss? However, being an entrepreneur also has its own drawbacks – it requires a lot more time, no more nine-to-five work hours, it is risky, may not pay well initially and you are faced with a new challenge each day.
Being a manufacturer is very similar to being an entrepreneur. Since both domains are high on risk, yet allow the creator to take his own decisions,they are brilliant options for those who love to live their life on their own terms.
Managing your own business requires skill, ability to foresee the future and utmost belief in yourself.
Keep these tips in mind to help you become a better, wiser manufacturer:
Always source the best quality ingredients / raw material.
Deal with people whom you trust, even if it may sometimes mean earning a buck or two less.
Ensure you are satisfied with every single product that leaves your warehouse.
Pay attention to quality, never quantity.
Learn from your mistakes each step of the way.
Seek long-term business goals and work every day to achieve them.
Download Hand-Picked Business Ideas
Slowly, manufacturers are becoming scarce since people often find that selling ready products is a much better and hassle-free way of doing business. However, being the first person in the chain of production, a manufacturer is essential in the entire cycle and gets to dictate the result of the final product.
Best (& New) Manufacturing Business ideas in India:
1.

Bakery Products
Since we are past the 'go to the nearest bakery and pick up some goodies' phase and instead prefer getting exclusive stuff as accompaniments with afternoon tea or simply as a token of appreciation when visiting someone, our concept of food has definitely come a long way. Bakery goodies have a major significance, especially with tea or as an add-on with breakfast. Over the years, the concept of 'eating clean and eating right' has made us change our thoughts on most food products, including bakery treats.
As a manufacturer, one can try completely reframing the concept of bakery treats. Use healthy ingredients like whole-wheat flour, low-calorie butter and skimmed milk, natural sugar and dark chocolate instead of sugary additions to introduce deliciousness without the guilt. Though such raw materials can be a bit more expensive, with the right marketing and educate individuals about the benefits of consuming good quality food, you can create a separate market for your products altogether. Also, offer healthy alternatives for cookies, cakes and bakery favorites. Focus on premium ingredients, hygienic methods, and consistency in production.
Pro Tip: Start small with common bakery supplies and work your way up to exclusive ones.
2.

Organic Farming 
India is slowly learning and growing with the trends introduced around the globe. Be it food, fashion, lifestyle, clothing, beauty or technology, we are slowly paving our way to become more digitalized and modernized in a way to keep up with the rest. One such aspect concerning food is the concept of using organic ingredients. These ingredients are cultivated without the use of harmful chemicals, fertilizers or artificial additions. The result is fruits and vegetables that are healthy, cleaner and harmless to the human body.
As a manufacturer, you can tie-up with local farmers to produce fruits and vegetables grown in an organic way. Since organic farming is completely natural and devoid of any artificial additions, it is time-consuming, costly and requires more efforts. However, with the right marketing, it is possible to make more people aware of such ingredients, which will in turn also help the farmer. Once procured, you can make provisions for transporting and delivering them to the clients' doorstep.
Pro Tip: You may choose to go a step further by creating finished products using organic ingredients to make it easy to use by the end client.
Also Read: How to start organic farming business in India?
3.

Designer Clothes
With film stars, television personalities and celebrities are often sporting the best of designer clothes, it has become a growing fad for individuals to flaunt them too. New trends, designs and fashion statements surface almost every other day and designers work to deliver these to their clients before they hit the stores.
To get into the field of creating and designing apparels, you should first start by understanding how designs work together to create an outfit. A good option is to learn under an established designer who has made their mark in the field and have considerable experience. Going forward, look up for newer and trendier styles you can incorporate into designs to make them stand out.
Experiment with different colors, textures, styles, patterns, and prints. To target your audience, along with the right marketing it is also essential to reach out to them through pop-up stores, exhibitions, renting small places for a day event, at hotels etc.
So, designer clothes can be the best manufacturing business in India.
Pro Tip: After creating a market for your brand, tie-up with designers and opt for collaborations, promotions, and events together.
4.

Shoes for Women: 
A saying goes that a girl can never have too many shoes! It is also the very first thing that people notice about you. Today, there are different styles, patterns, colors and even shoes customized for different occasions. Be it for bridal wear, trekking, a swanky party or a casual day out with friends; women always focus on getting the perfect pair for different events and occasions.
As a shoe manufacturer, first, start by doing your research. Try to identify the different styles of shoes, type of material used and get familiar with the cut, style, and design.
A good shoe designer may be able to give you a deeper insight into the industry and introduce you to newer styles and aspects in the domain. As a manufacturer, one does not need to worry about setting up his own store or boutique but can easily tie up with reputed ones across the city and distribute his products. Talk to a few boutique owners to get an idea of customers' expectations and try to meet them through your styles.
Pro Tip: Start by catering to a particular segment and explore wider markets once you get a hang of it.
5.

Crockery and Cutlery: 
Often reserved for occasions and festivals, crockery and cutlery sets are some of the most treasured assets in every Indian home. They also make for perfect gifts to newlyweds, for anniversaries and festive celebrations. One can choose complete sets depending on the requirement and budget. Today, cutlery and crockery sets are available in a range of different layouts and colors.
To become a manufacturer of crockery and cutlery sets, one should first gain knowledge about the industry. Learn about the various metals used, usages, advantages, and disadvantages. One can also try to focus on one particular type of crockery and cutlery set like glass, crystal or melamine to help concentrate on a single aspect in the beginning. Create designs that are not very common in the market, come up with beautifully designed gift sets and focus on keeping them trendy and light-weight.
Pro Tip: Come up with a section of budget crockery and cutlery sets for those who do not wish to splurge, since most of them available in shops today are highly priced. One can then supply them to shops and malls for sale.
6.Ready-to-eat Meals:
While we may constantly rave about all the health benefits and how easy it is to put together meals when it comes to non-Indian food, it is a known fact that we all secretly crave for Indian favorites.
This battle becomes even difficult for those who stay abroad due to lack of proper ingredients and time-consuming cooking methods. The best solution, in this case, is to pick up ready-to-eat meals that simply require you to heat the packets in a microwave oven and have hot, delicious food ready in minutes.
With thousands of Indian traveling to foreign countries every day, one can only imagine how well an Indian catering company will do abroad. An easier and fuss-free alternative is, however, to create ready-to-eat meal packets for such individuals to carry with them on their journey. As a manufacturer, focus on healthy ingredients, ease of usage and limited or no preservatives. The portion size should be kept to minimum two so it can be shared. You can then supply to stores, malls, and food outlets for sale.
Pro Tip: Target on Indian favorites and create combination packs like a curry, rice, and vegetable side dish.
7.

Candle Making: 
Be it festivals, birthdays, special occasions or an intimate dinner by the beach, there are sheer beauty and soothing calmness that comes from using candles as a source of light instead of using LED bulbs and lights. It is also more economical, you can reuse the wax several times to make more candles and the heat offers comfort during nights and winters. Although candles have been around for centuries, it is only recently then people have started using a lot of them in weddings, spa therapies.
For a business in candle making, start by researching about types of wax, molds, melting and setting procedures, caution to prevent scalding and storage and distribution. Ensure you target event management specialists, wedding planners, salon, spas, restaurants, and hotels. Since candle making is easy and not too time-consuming, one can experiment with different shapes, aromas, and colors for fancy candles. Candles are widely used for therapies too, that often require scented candles made with ingredients like lemongrass, chamomile, rose, sandalwood, lavender etc.
Pro Tip: Candle making workshops are also very popular as many people are keen to learn the art.
8.

Dairy-free Milk Production:

 
An essential dietary product, milk is one of the first foods introduced in our lives. A source of calcium and protein, milk provides nutrition, strengthens bones and teeth and is important for nourishment. However, some individuals face issues with lactose, a disaccharide sugar naturally found in milk. Its intake in such conditions can lead to bloating, nausea and even cramps.
Hence, they resort to consuming substitutes of this dairy product, preferably milk obtained from nuts and seeds. Research also reveals that non-daily milk is more healthy and nutritious that regular milk, causing more people to make the switch.
This creates a fantastic market for a manufacturer to produce and sell non-daily milk in the market to cater to the needs of several lactose-intolerant individuals. Pricewise, non-dairy milk is slightly on the higher side than its counterpart is; has a better shelf live, can be used for cooking and has many alternatives to choose from. You can manufacture non-dairy milk from soy, almonds, coconuts, cashew nuts, etc.
Pro Tip: You can introduce different flavors to attract youngsters. Supply non-dairy milk to gourmet food stores, hotels, cafes, restaurants, etc.
9.

Fresh Cut Fruits and Vegetables:

 
With 'convenience' becoming the key to every aspect of life, folks often look out for ways and means to make daily chores less time-consuming, efficient and easy for themselves. Cooking every day often poses as an issue for singles, in nuclear families where the husband and wife both work and those who have shifted to other cities for studies or to work. Sometimes, cooking a small meal for one or two individuals becomes very tedious after a long day at work.
An effective solution to the problem is coming up with a way to ensure the process of cooking becomes easy and efficient by eliminating some tiresome chores. First things first, cooking requires fresh ingredients that need to be procured, clean, washed, chopped and then used. By providing vegetables, which have already gone through the process and ready at the final stage to use in your dish or fruits to consume directly, make the process a breeze.
Pro Tip: Deliver hygienically sourced ingredients thatare individual packed and ready-to-use to customers' homes. Customers can opt for a weekly or monthly delivery structures to make the process easy.
10.

Nut Oil Manufacturing: 
Oil has been in use for centuries for various purposes. Though initially, they were only used for cooking, skin and hair care, today the pool has broadened with spa using massage oils, oil for therapies, treatments,etc. While new benefits of oils constantly surface, we have also moved past using regular coconut, groundnuts or sunflower seeds for extracting oil.
Today, a number of seeds and grains and are used to extract oil. In fact, by using various dry fruits like almonds, walnuts, cashews to brazil nuts, chestnuts and pine nuts, extraction of nut oils is very common. Doctors also recommend certain seed oils for health benefits. As a manufacturer, it is first critical to research which seeds, grains and dry fruits you can use to produce oil.Since the shelf life and benefits are different for different oils, it is critical to consider all essential information before starting.
Harvesting some dry fruits like brazil nuts and pine nuts is no possible in India and need to be imported, adding to the cost factor of the final product. In such cases, one should choose the right market to target them like gourmet stores, health and beauty institutes, spas, salons etc.
Pro Tip: Educate customers through right channels of marketing on the benefits of nut oils.
11.

Frozen Foods:

 
Although, planning major meals a couple of days in advance can be timesaving and folks often recourse to preparing and freezing them too, doing the same for in-between munchies and snacks is a hassle. However, it is often that snacks and quick bites come to the rescue for teatime cravings and help satiate the 'post-school' hunger pangs of your kids. They also make for a quick side dish after a long day.
As a manufacturer of frozen foods, it is important to know people's needs. Quick, easy to make products that are prepared hygienically and available in different options are preferred. Frozen foods are fantastic as a redeeming feature to any meal. Use fresh ingredients, natural flavors and ensure on hygiene and storage factors. While many companies manufacture frozen food, few focus on quality, taste, and health. Target the products at customers in supermarkets, stores, and malls.
Pro Tip: Create a range of products where baking is an option instead of frying and focus on preserving as much natural flavor as possible since freezing for longer durations often causes the flavors to leech.
http://smallbusiness.chron.com/frozen-food-business-plan-67119.html
12.

Hand-Made Soaps: 
A must for gifting at occasions and celebrations and for everyday use, too, soaps are now available in different color, aromas, textures, and shapes. The market has become so diverse that many companies also create custom soaps using healthy ingredients for customers. In addition, many also launch soap gift packs and designer soaps.
A wide market and certainly a growing one, soaps have undergone a revolution over the last few years. Although several alternatives like soap strips and hand and body washes are available today, people often prefer personalized and unique gift options, and that is exactly where soaps appear. As a soap manufacturer, you can focus on creating different shapes of soaps made with natural ingredients.
In-depth research can reveal how certain natural ingredients benefit those with acne-prone, oily, dry or sensitive skin. Go natural without using any sulfates or parabens in your products. Glycerin, nut oils, essence, and herbs are soothing on the skin and preferred than soaps loaded with harmful ingredients.
Pro Tip: Make customization an option with special hampers using soaps and other natural products for clients.
https://yourstory.com/2013/05/an-entrepreneur-is-one-who-follows-her-passion-like-ishween-anand-did-to-startup-nyassa/
13.

Chocolate Making:

 
Chocolates are symbolic of love, affection, friendship, a new relationship, new beginnings, as a congratulatory token, for occasions, festivities, wedding gift and the list goes on. A product seldom disliked by someone, chocolates is a versatile option when it comes to gifting and celebration. Today, India boasts of many different varieties of chocolates, some even imported. Chocolate also playsa key importance in restaurants, pastry shops and as a part of gourmet stores.
As a manufacturer, learn about various processes involved in making chocolates – tempering, molding, finishing, decorating,etc.
Definitely not limited by choices, you can also try combining chocolate with various unusual flavors and making it in different shapes. Another good idea is making liqueur and center-filled chocolates.
Pro Tip: Work on customization for various events and corporate gatherings.
14.

Card Printing: 
With digitalization, slowly taking over our lives, often the smallest and simplest things make a difference. Simple handmade cards are much preferred over bulk emails as an invitation since it adds a personalized touch!
As a card printing manufacturer, start with different types of papers with simple words for weddings, birthdays and party invitations. Handmade paper, though slightly expensive, offers a creative touch. Play with colors, themes and sizes to create beautiful paper cards that can then be printed and paired with matching envelopes. Another great option for small parties is to pen down the words using beautiful calligraphy that makes it customized as opposed to bulk printing using standard fonts.
Pro Tip: Hand painted and personalized cards are preferred over bulk produced ones.
15.

Jam/Jelly/Pickle Making: 
All enjoy preserved goodies. Pair jams and jellies with toast or sandwiches and pickles and preserves with simple, homemade meals. They are a wonderful option to have at hands reach when you are staying alone or traveling, as they make for delicious accompaniments with just any main course.
As a manufacturer of preserved foods, research details about the various ways of preserving, the shelf life of ingredients, ways to increase the shelf life of products with high moisture content,etc. Start with seasonal ingredients that are cheap and readily available.
Pro Tip: Ensure you always procure the best ingredients to work with and focus on taste and premium quality. Going ahead, experiment with different ingredients and flavors.
http://smallbusiness.chron.com/start-small-jams-jellies-business-15809.html
Though competitive and challenging, manufacturing is a great option for entrepreneurs who wish to do things their own way instead of purely providing finished products to the end consumer. Try to experiment with different ways and means to see which works out best, calculate risks and profits, ask for advice, however, go with your own gut instinct and have confidence in what you do.
Being a successful and well-known manufacturer along with creating a market for your products can be difficult but not impossible.
Take small steps, focus on few products and slowly work your way up.
Also, experiment with different products and processes to see what works best and makes the final product truly stand apart from others.