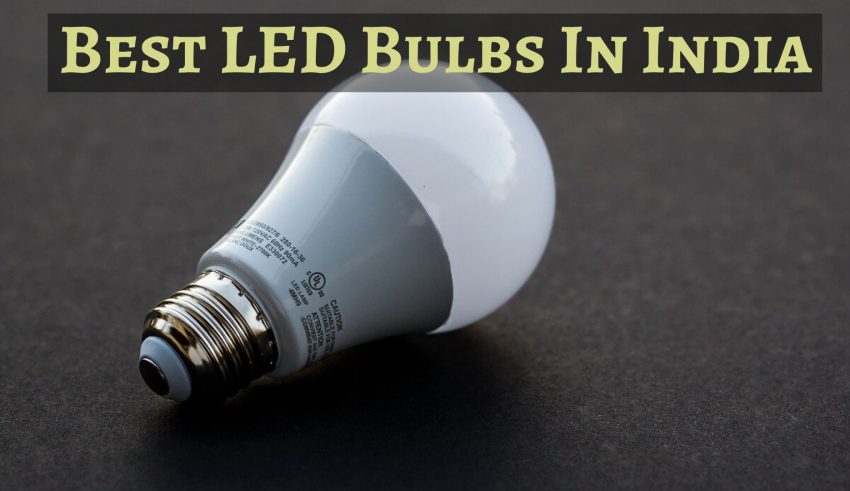 Smart LED Bulbs are a great way to go if you are thinking about upgrading your home decor. You might have used several good LED bulbs like Eveready LED Bulbs or Philips LED Bulbs. Some of you might have even gone for cheap LED bulbs to save a few bucks on the electricity bill. But if you want to bling while you save electricity then why not do it with some of the best smart LED bulbs out there. Yes, they do cost a bit at first but it is a good investment if you want to change the way your home feels. These e smart LED light bulbs will be a perfect fit if you like having multicoloured bulbs and have wanted to control them from wherever you are in your home.
Technology has advanced a lot when it comes to these Bluetooth smart LED bulbs or the smart wifi LED bulbs as they can now be controlled with your smartphone. Many of these bulbs support latest virtual assistants like the Google Assistant or Alexa and thus can be voice-controlled. You can group multiple bulbs together and shine your house according to your mood.
Here are some of the smart LED bulbs out there that you might want to check out:
One can choose to make there night time at home colourful with the new Syska LED smart bulb. It is a B-22 pin type socket and is compatible with Alexa. This bulb is wifi enabled which is a great feature to have if you are buying a smart bulb. The bulb, lets you set alarms and thus enabling you to set daily routines. This bulb is currently going for Rs. 799 on Amazon. The box contains one Syska smart LED bulb which is of 7 watts and is of 8*8*13.2 in dimension.
The bulb is compatible with any Wi-fi router and thus the user does not have to worry about getting a separate router or a separate hub. It comes with support for 16 million colours and tones and lets you manually set the colour which you can set according to your mood. It has a lifespan of around 25,000 hours. The bulb gives you full autonomy over controlling the colour. The bulb is compatible with Android Smartphones and iPhones. It supports Android OS 4.3 and above and iOS 6 and above and if you have an Alexa this device can be voice-controlled.
---
Halonix one of the leading manufacturers of LED bulbs. So, it might be a good idea to check out their collection of LED bulbs if you are looking to get one. For a user looking for a smart LED bulb which gives them a nice control over the settings should check out the Halonix Prime Prizm LED bulb. It is a smart LED bulb compatible with the latest virtual assistant technologies. It is compatible with Alexa and Google Assistant. So, if you have access to a device which supports either of those two you can have voice control over this LED. The Halonix Prime Prizm costs Rs. 699 on Amazon.
The box contains one 12 Watt smart LED bulb with a B-22 type pin socket. It has the ability to display over 16 million colours and comes with a warranty of 2 years. To operate the bulb you need to download the Halonix Wifi app and install it. It is supported in all android device running an OS version 4.3 and above. It is also available for iPhones and supports iOS 6 and above. The user needs to register in the app and verify their mobile number. Then just follow the instructions and enjoy setting the light according to their mood.
---
Wipro is one of the most famous Indian companies. It has been producing multiple electronic devices. One field that they have ventured in is the LED bulb market. The Wipro Wifi Enabled Smart LED bulb is an RGB bulb which can be controlled using smartphones. As with many of the other smart LED bulbs, the Wipro Smart LED bulb is wifi enabled and can be controlled using the latest virtual assistants like Alexa and Google Assistant.
The 9 watt variant of this bulb costs Rs. 599 on Amazon. It is capable of displaying 16 million colours as well as three shades of whites which means you have to never worry about changing the light of the house according to your mood. The bulb comes with a warranty of 2 years from the day of the invoice. This bulb requires a 2.4 GHz wifi network connection. To have full control over the bulb you just need to download the Wipro Smarthome App and install it on your Android Smartphone or iPhone. As said before the app is compatible with virtual assistants so you can control the lighting with your voice.
---
Over the last few years, Xiaomi has emerged as one of the leading names in the electronics business. Their smartphones have already become the talk of the town but there are a bunch of other electronic products that they manufacture. One such product is the smart LED bulbs. The Mi LED Wi-Fi Smart Bulb is currently priced at Rs. 1,299 on Amazon. The bulb is a bit expensive but if you have the budget then you should definitely give this a try as it looks good and has a long life. Like many other good Smart LED bulbs, the Mi LED Wi-Fi Smart Bulb is compatible with two of the most popular virtual assistants viz.
Alexa and Google Assistant. The box comes with one 10 Watts Smart LED bulb with an E27 base. You might need to get a B22 adapter to use this one in your home. This might be a bummer for many people as the adapter is not included in the package. But still, the features and the working of this bulb is great. It can accurately display 16 million colours so that you do not run out of colours for your mood. To use the device you need to download the Mi Home app and follow the instructions to register and add the device. You do need to be connected to a 2.4 GHz Wi-fi router for this to work.
---
If you are not interested in small led bulbs maybe a batten is more your thing. So, why not check out the Smart LED Batten by Wipro which is compatible with the popular virtual assistants like Google Assistant and Alexa. The price of this Smart LED Batten is Rs. 1,168 on Amazon. The box contains one 20 Watt LED Batten which can be connected to the WiFi. You have to download and install the Wipro Smart home app to use this device and have complete control over the settings.
You can obviously control the colour and intensity of the lighting and set it according to your mood. If you choose to buy three or four of these you can group them together and control them. You can also schedule the lights to switch on or off or even change colour or become dim. Since it supports the virtual assistants it can be controlled using your voice. To get started as mentioned above you need to download the app and register your mobile number and other login details. Once you are done with this you need to add the batten as a smart device in the app.
---
This product is for those who are well acquainted with Philips Smart LED Bulbs and have certain accessories which are going to be required for a fully immersive experience. This bulb lets you choose from a plethora of options when it comes to colours and even lets you pick up different shades of white to perfectly fit your setting or mood. The product is compatible with Google Assistant, Alexa, and Apple Homekit. But to get the full experience you need to have a Philips Hue bridge which is sold separately.
This might be a bummer for many since it needs additional device but still, if you can go the extra mile in terms of spending you can have a good smart LED lighting system at your residence. The Hue Gen 2 is preferable if you want to connect all the Philips Hue devices and sync them so that they act according to your mood and schedule. You can even sync them to your games and music which can be pretty cool for parties. This Philps Hue Smart Bulb costs Rs. 1459 on Amazon and has an E27 base. The device comes with a warranty of 2 years.
---
The last Smart LED Bulb on this list is the TP-Link LB120 Wi-Fi Smartlight LED Bulb. The bulb is currently going for Rs. 1,699 on Amazon. It supports multiple brightness settings so you can change it according to your mood. You can obviously remote control it with your phone by connecting it to your phone. It does need a Wi-fi router to be connected to but does not require any separate hub.
To have a hands free experience you can connect it to your virtual assistants as it supports Alexa, Google Assitant, and Microsoft Cortana.
---