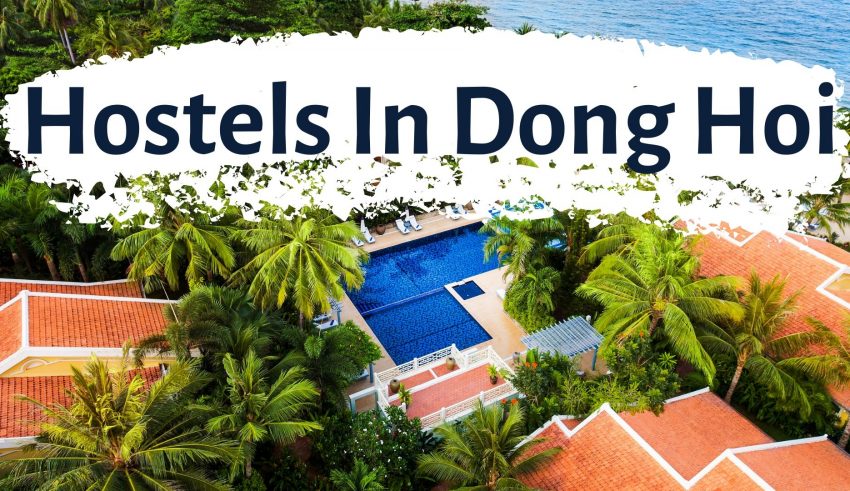 Dong Hoi is a vibrant little city; the capital of the Quang Binh Province. While many people overlook this little area with a small population during their trips to Vietnam, the beautiful beaches, the colourful markets, the lovely locals and the famous caves definitely make it worth a 2-day trip from Hanoi! And for all the backpackers and travellers out there,
We've compiled a list of the best hostels in Dong Hoi that you can stay at during your little getaway!
Buffalo Pub And Hostel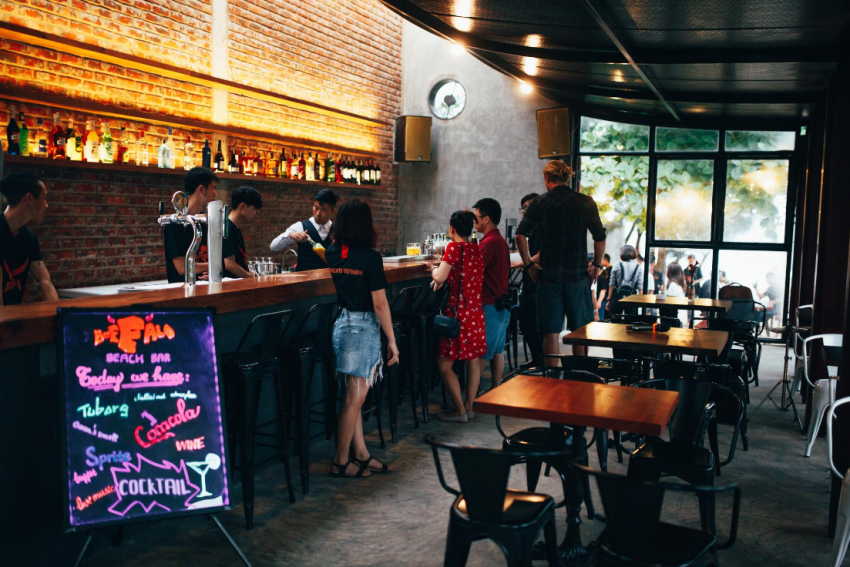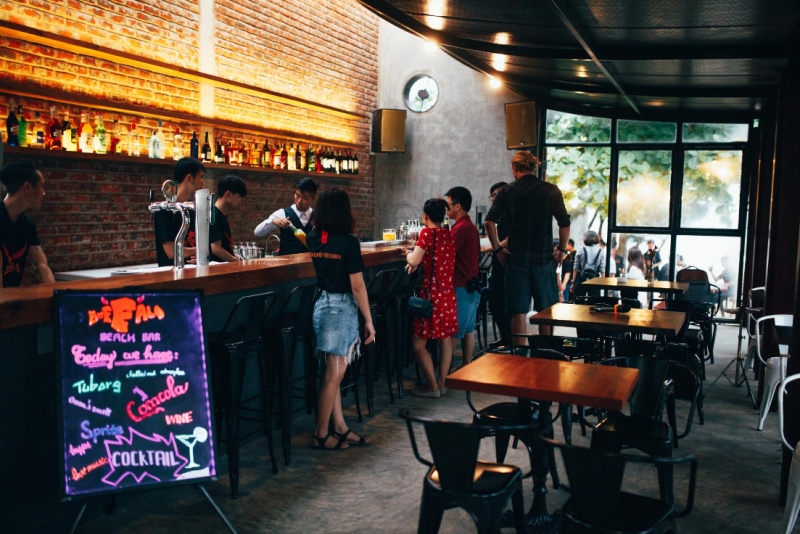 First on our list is Buffalo Pub and Hostel, one of the highest rated hostels in Dong Hoi because of the wonderful atmosphere it provides to its guests! Located right by the Nhat Le river, it gives you a whole lot of natural beauty to explore during your time here!
They offer the options of a 6-bed-dormitory, a double bed room with a private bathroom, and a double bed room a shared one (all air conditioned), so you can take your pick depending on the level of privacy you need.
Their common area features a pub with a fun, hippie aesthetic with a pool table, darts, and a library where you can meet your fellow backpackers and enjoy some down time! Their in-house restaurant serves a variety of local dishes that round off the authentic experience.
The staff, too, are absolutely lovely and help you in any way you need, and even rent out cycles and bikes for your travels around the area. 10/10 recommend, for sure!
Address: 4 Nguyễn Du, Đồng An, Đồng Hới, Quảng Bình
Phone: +84 81 373 7373
---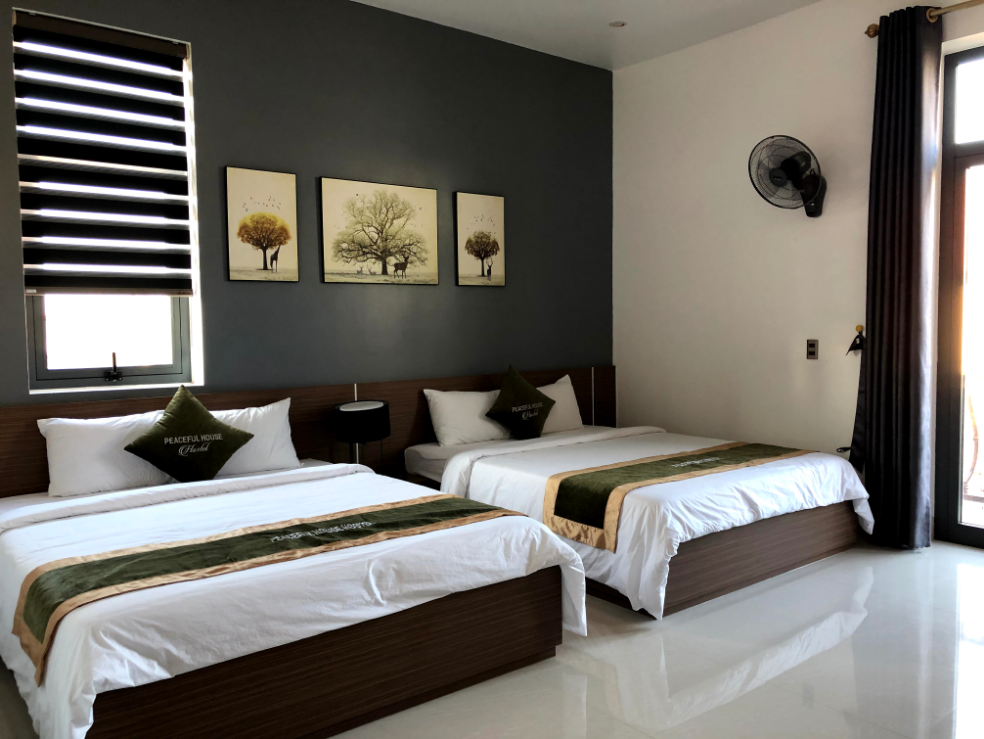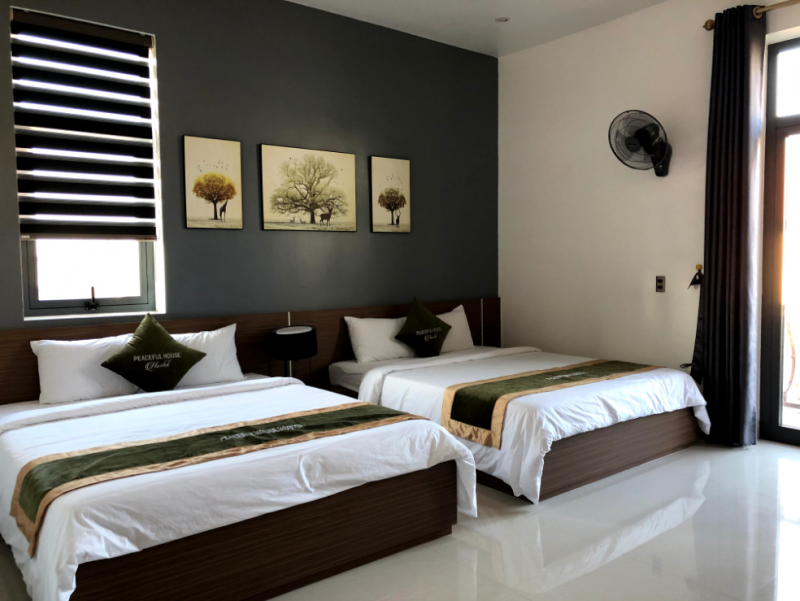 If a pub isn't your type of vibe, Peaceful House Homestay will definitely meet your needs. Made and decorated with a more modern, minimalist design, Peaceful House Homestay definitely lives up to its name by offering you a very calm haven to come back to after going around the very vibrant Dong Hoi.
They offer shared dormitories for 8 people, double rooms, and quad rooms; all spick and span, in calming neutral tones that soothe your mind immediately, so take your pick! Their common areas feature a clean-cut dining room, a very cosy lounge, and even a games room with a pool table, a play station, and board games.
They even have a super fun, colourful rooftop area where you can hang out and see the glowing lights of the city for miles. The staff helps you to rent yourselves cycles and bikes, and even conducts tours to loads of famous spots every day, which is super convenient!
Address: ngõ 99 Lê Thành Đồng, Bắc Lý, Đồng Hới, Quảng Bình
Phone: +84 98 116 12 88
---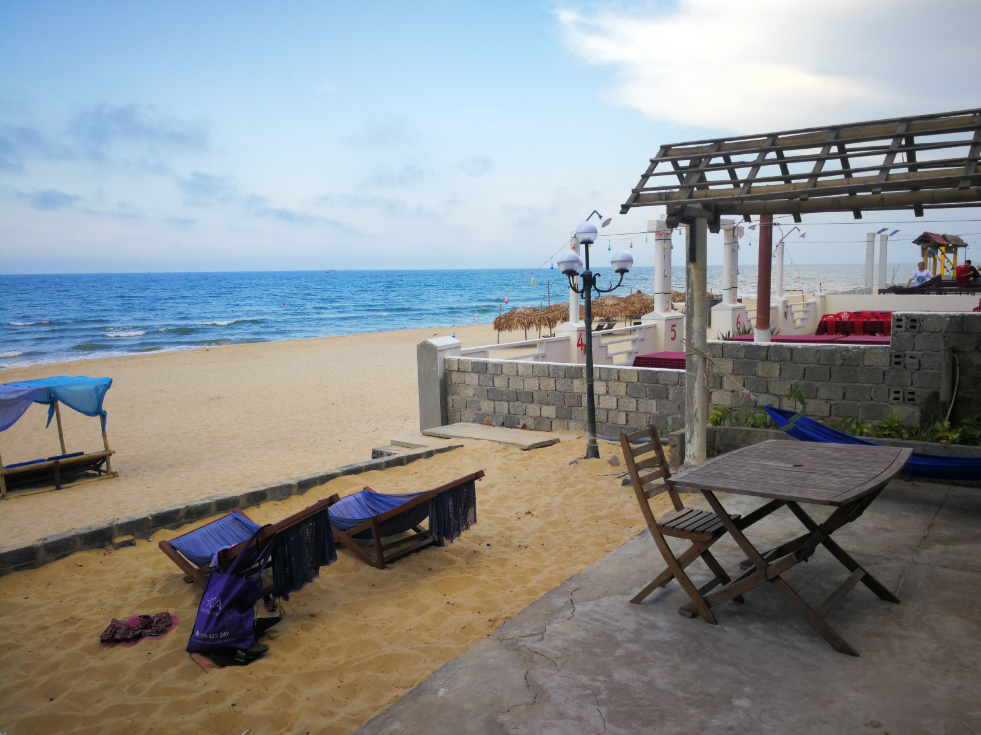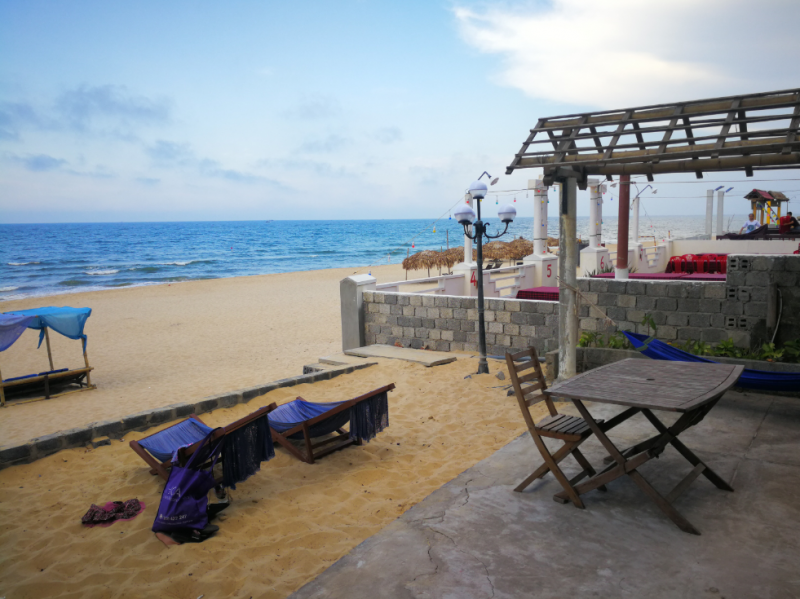 If you're looking for a good time in the sun and sand, and don't want to be too far away from the prospect of catching some waves, Beachside Backpackers is one of the best options for you! Situated on the Nhat Le beach, with their own private beach area, Beachside Backpackers gives you a fun, surfer vibe, with their colourful rooms and beachside bar.
They feature family rooms (with a double bed + a bunk bed), an 8-bed dorm, a double room, and even triple room. All their rooms are air conditioned to beat the humidity and come with their own private bathroom.
The common area features a pool table as well as a foosball table, and loads of canopy beach beds for you to relax under the sun, watch the waves, and get that beautiful beach tan!
Address: Trương Pháp, Đồng Hới, Quảng Bình
Phone: +84 843 242 628
---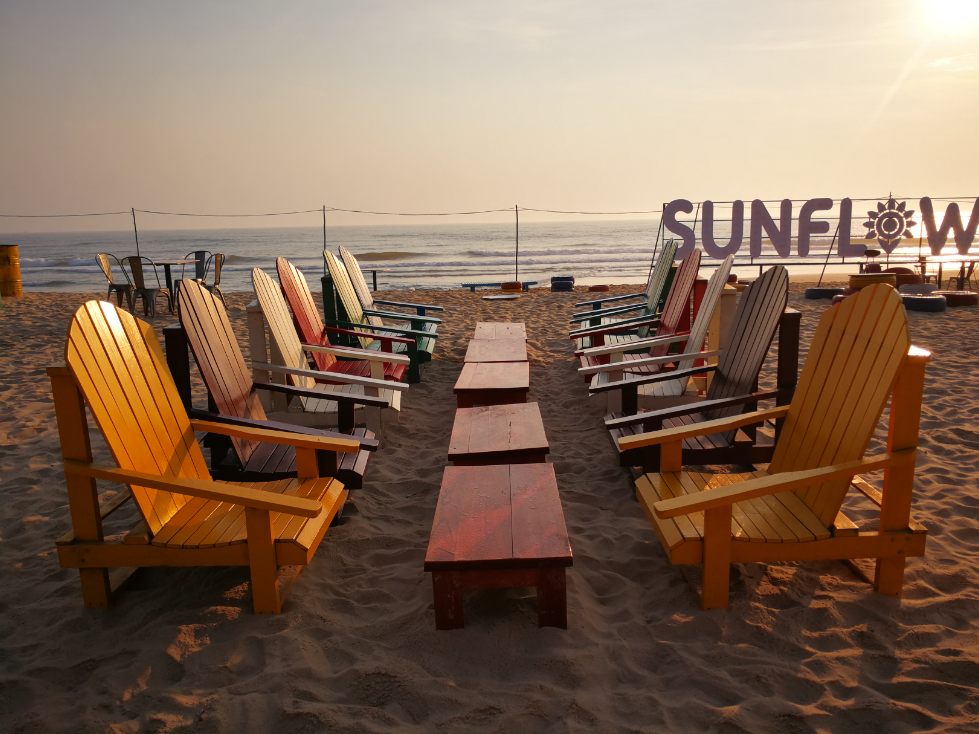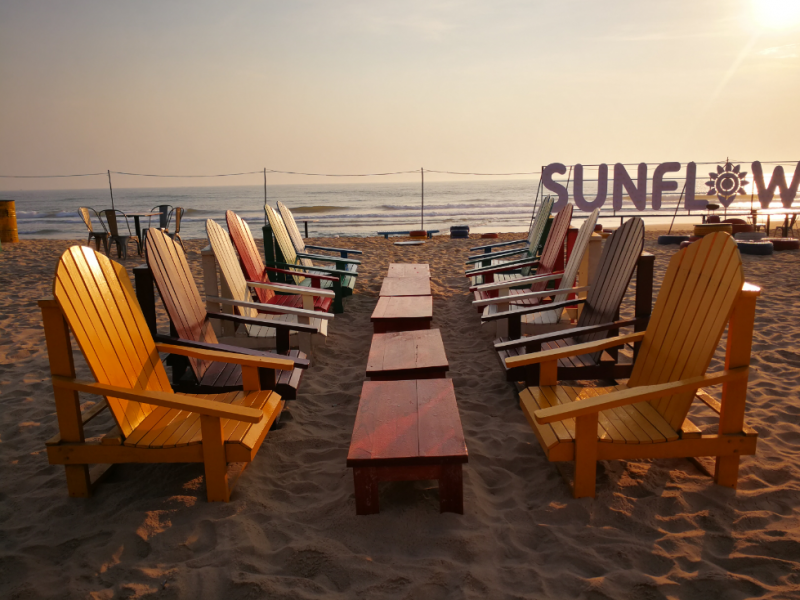 Another great option for all you beach lovers out there is Sunflower Nhat Le. As the name suggests, it is situated on the sands of Nhat Le beach, with Dong Hoi Airport being a convenient 3.5 kilometres away.
In their really cute, playful aesthetic, they offer the options of a twin room with a private bathroom, a 6-bed dorm, a double room with a private bathroom (which sleeps 2 people, while the twin sleeps 4), and a family room with a private bathroom, so depending on how many of your squad you're showing up with, there's a fitting room for you.
To really round off the vibe, they have a DJ in the house so you can party right on the beach, and hit it off with new people while you're at it! Another plus point that warms us to Sunflower Nhat Le is that you can bring your pets at no extra charge, and your furry friend can enjoy a vacation by the waves with you!
Address: Trương Pháp, Đồng Hới, Quảng Bình
Phone: +84 843 242 628
---
Nam Long Hotel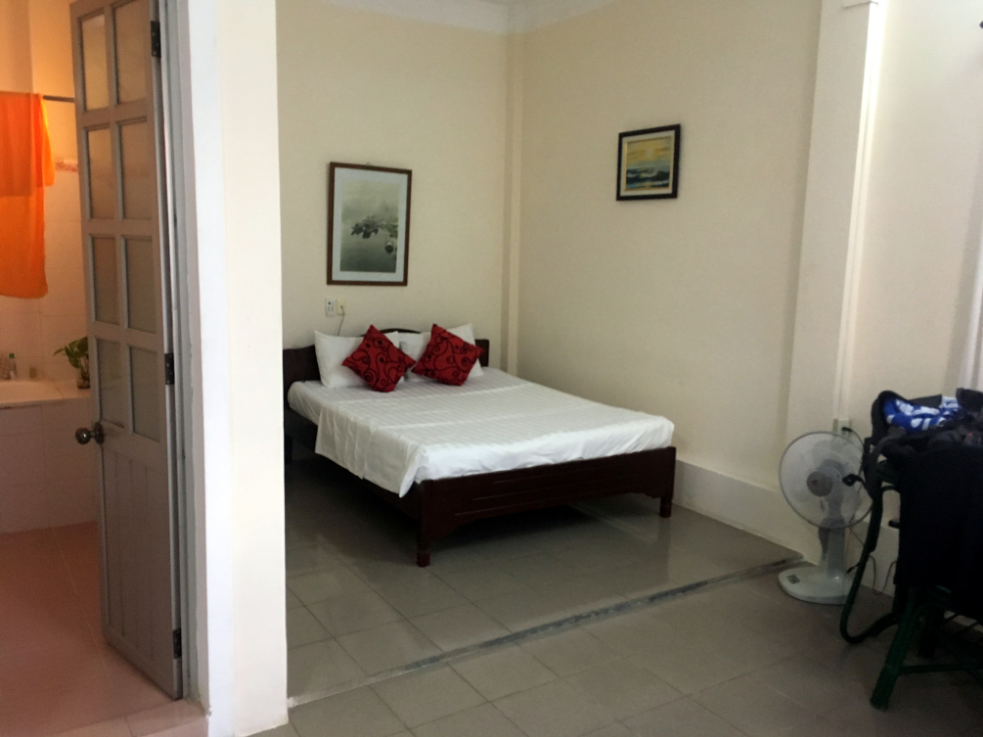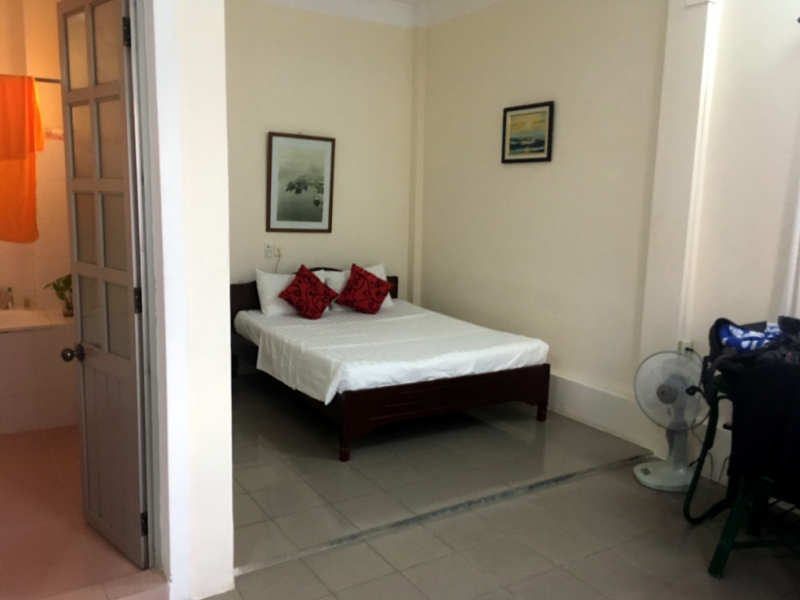 With a great rating among the hostels in Dong Hoi, Nam Long Hotel is next on our list. Located in the centre of the city, right off the Nhat Le river, and a little walk away from some gorgeous white sand beaches, Nam Long Hotel is a wonderful living option for you while on your visit to Dong Hoi.
Their homely rooms range from quad sharing rooms to 8-bed dorms to family rooms to single rooms too; all with super comfy beds so you can catch up on some much-needed rest after a tiring day of site-seeing. Each room is air conditioned, with an en-suite bathroom. Added to this, some rooms even have balconies with a beautiful view of the river, or overlooking the sprawling city.
You are more than welcome to approach the heart-warming staff with your queries, and they'll help you get local tours rich with culture, that include visiting rice fields and local rice farmers, river boating, and spots in the city (breweries, markets, beaches, and more)!
Address: 22 Hồ Xuân Hương, Đồng Mỹ, Đồng Hới, Quảng Bình
Phone: +84 232 3826 926
---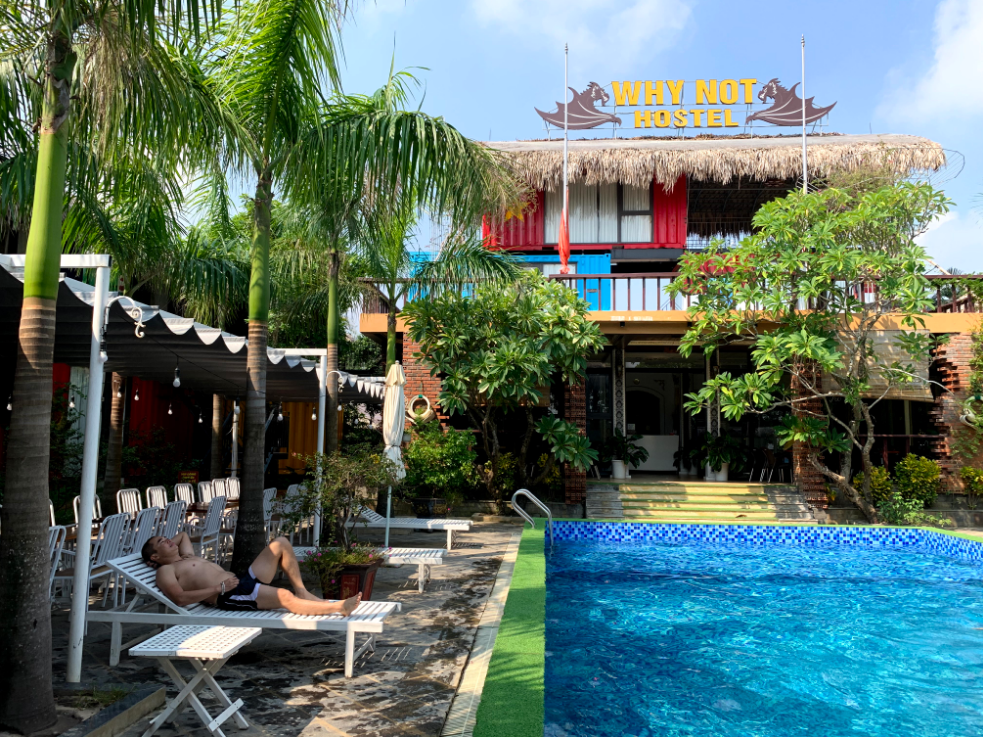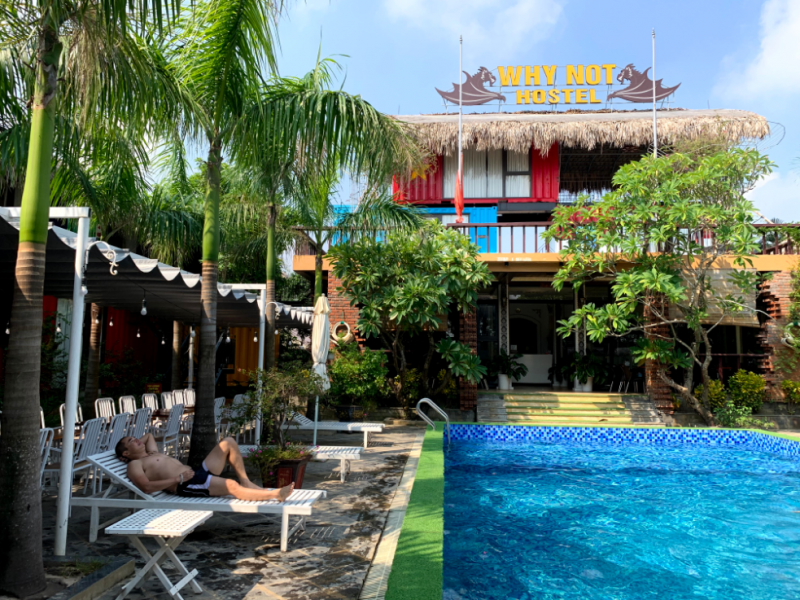 If you're looking for a fun, family-oriented living option, Why Not Hostel is the way to go. Located just over a kilometre from the Nhat Le River, and Dong Hoi's beaches, Why Not Hostel is super conveniently located. Their unique stay offers rooms made from recycled shipping containers that, apart from being an interesting place to live in, are really cute and cozy!
They offer a wide range of air-conditioned rooms so you can get the one that is the perfect fit for you! Another great addition is the pool around which all the shipping-container-rooms are arranged so you can have a relaxing dip after your day, or play around with your kids!
The hostel provides tours if you need a little help planning your days, or if you're someone who prefers going solo, the hostel has cycles and bikes that you can rent out for your site-seeing!
Address: 181 Trương Pháp, Bắc Lý, Đồng Hới, Quảng Bình
Phone: +84 93 491 96 66
---
Bamboo's House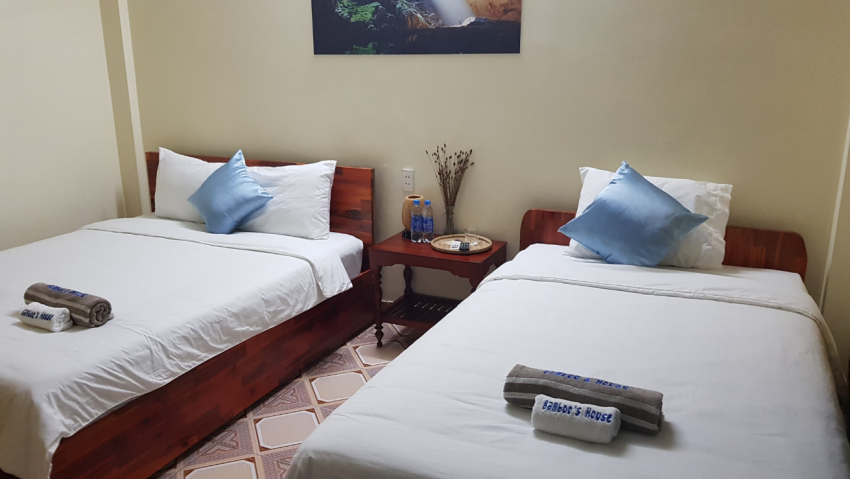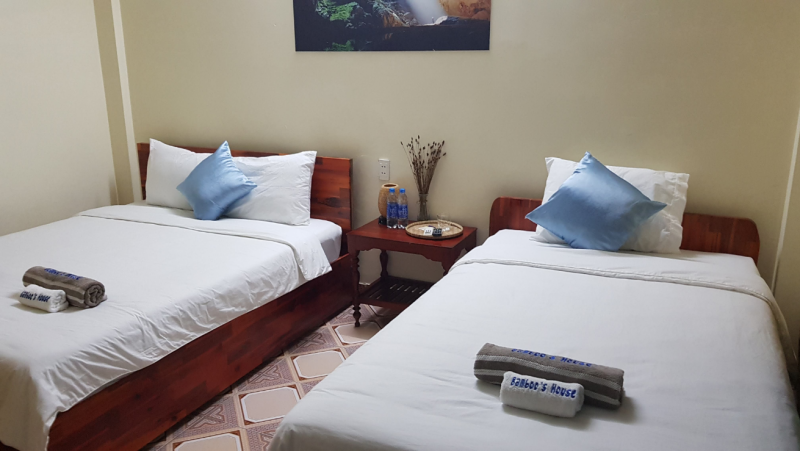 A mere 3-minute walk from both, Bao Ninh beach and Nhat Le beach, Bamboo's House is another great hostel that you can pick you for your stay. Their main aim is to provide you with a home away from home where you have a warm, comfortable experience that will leave you with a smile on your face!
They offer 12 rooms, including a double room, a triple room, a family room, and a 6-bed dorm. You'll be provided with free towels and toiletries for your stay which really adds that extra bit of luxury for a backpacker. With daily housekeeping, they really ensure that your living space is clean and welcoming. The laundry and dry-cleaning service is an added bonus at only a little extra price.
The staff is really helpful and earnest and will help you get a tour to explore the Quang Binh Province and have an authentic experience. You can even rent out cycles, scooters, and moped on-site to explore the region on your own.
Address: 143 Trương Pháp, Bắc Lý, Đồng Hới, Quảng Bình
Phone: +84 93 327 07 26
---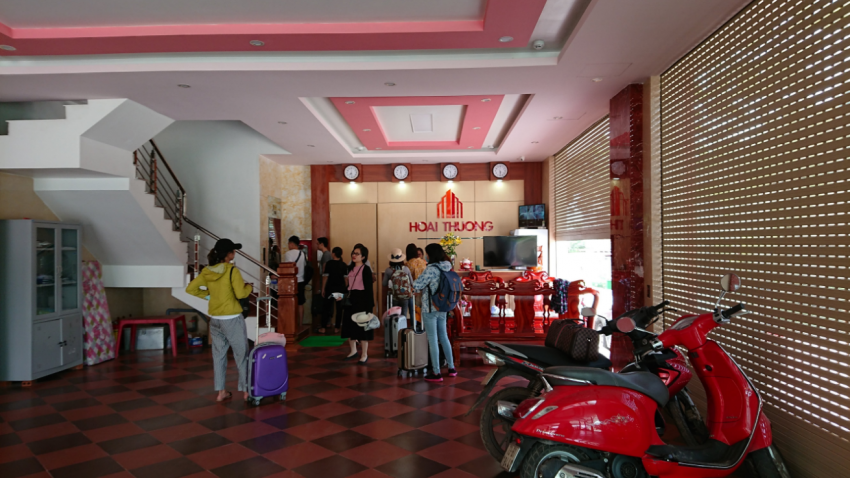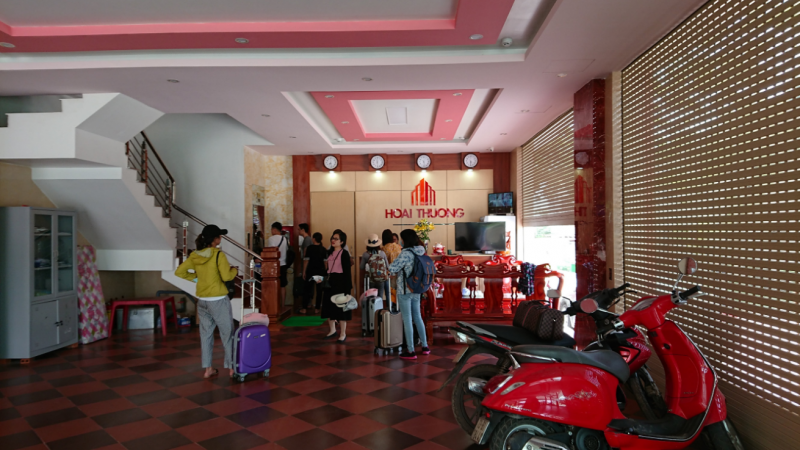 With what their guests describe as a perfect location, Hoai Thuong Hostel is a few minutes' walk from the train station, which is a big plus point for all the backpackers out there. The locality also has a number of restaurants, cafes, and markets ensuring that all your needs are met.
The hostel itself offers a variety of rooms (although, no dorms), with private bathrooms. A lot of these rooms feature private balconies which offer a lovely view of the city underneath. The rooms are simply and clean, allowing you to relax without any cluster or hustle and bustle of items.
While the owners and staff speak little to no English, they are super helpful, and generally lovely people, and the guests have no problem navigating around conversations and receiving help from them. They help in organising tours to the famous caves, pinpointing the best eating places, and if you're lucky, you can even have a drink with them!
Address: Street, 02 Hoàng Diệu, Nam Lý, Đồng Hới, Quảng Bình
Phone: +84 98 521 35 75
---
That brings us to the end of our list! If you feel we've missed out on any good hostels, or if you simply want to share your experience living at any of these, feel free to contact us, we'd love to hear from you.