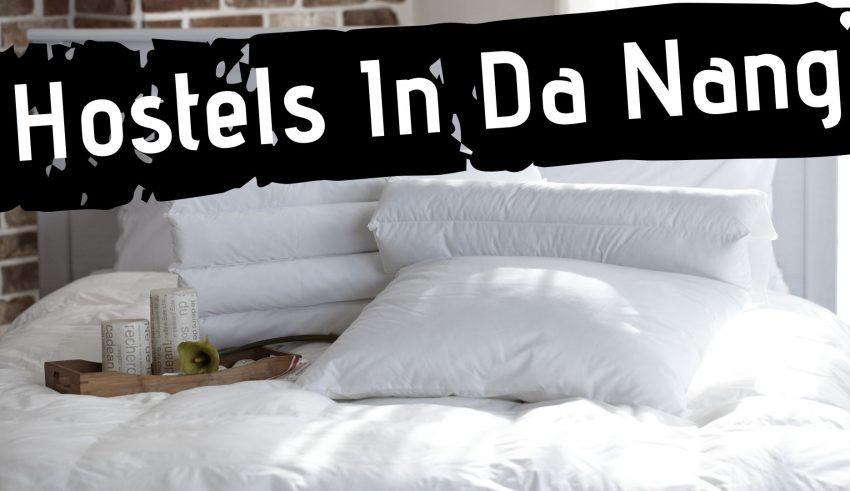 Da Nang in Vietnam is one of the best, lesser-known, budget beach destination in the world, and attracts a whole lot of tourists and travellers from all over the globe. While it isn't as known as the bigger destinated of Ho Chi Minh city, and Hoi Ann, thereby being less crowded, it is definitely a place worth a visit. Everyone who visits Da Nang is taken by surprise with how underestimated it is.
Da Nang is home to China Beach which was the site for American troops during the Vietnam War, but the gorgeous sandy beaches hold none of those memories, having fully regained their beauty over time.
So, if you ever find yourself on a trip to Vietnam, don't even think about leaving Da Nang out of your itinerary. And while you're there, pick from any of these hostels for your stay!
Here are the Top Ranked Hostels In Da Nang, Vietnam:
The Memory Hostel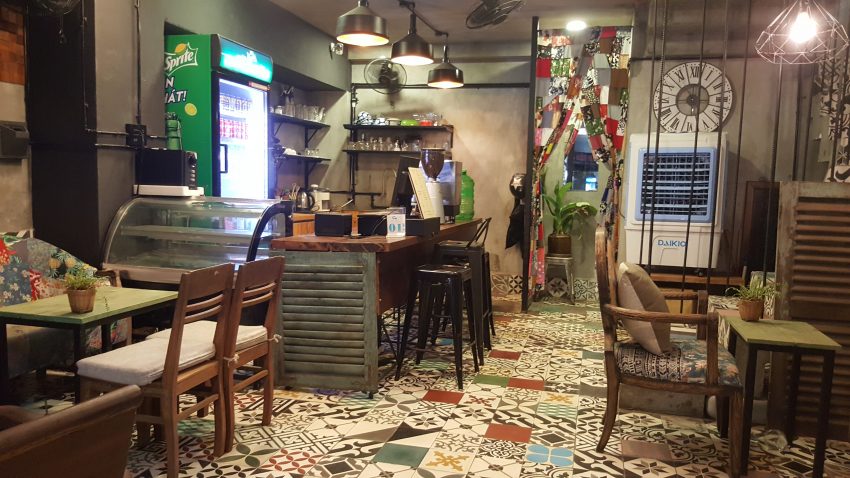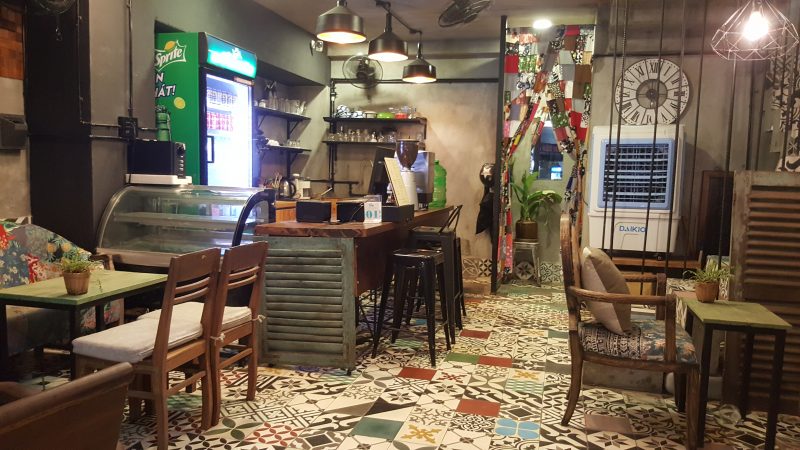 One of the most popular hostels in Da Nang, Vietnam, The Memory Hostel is a unique stay located in the centre of Da Nang. With the Cham Museum and Song Han Bridge less than a kilometre from the property, and the nearest international airport (Da Nang International Airport) being only 4 kilometres away, its location is extremely convenient for all you travellers out there.
It's unique appearance too, an amalgamation of traditional Vietnamese stone tiles, and wood gives it the aesthetic charm you don't even know you need! They also offer tickets to public transport, and other shows and events which makes your experience in Da Nang all the more convenient and comfortable (because, trust me, in an unknown city, finding these necessities is a huge pain, especially if you don't speak the language!).
Attracting tourists and travellers from around the world, The Memory Hostel has made itself a name among the top hostels in the city, repeatedly earning itself top reviews and happy customers who find themselves returning to experience their hospitality again! Maybe if you check them out, you'll be one of them too!
Oh and, they make some excellent coffee.
Address: 03 Tran Quoc Toan Street, Hai Chau District , Da Nang, Vietnam
Phone: +84 236 3747 797
---
Rom Casa Hostel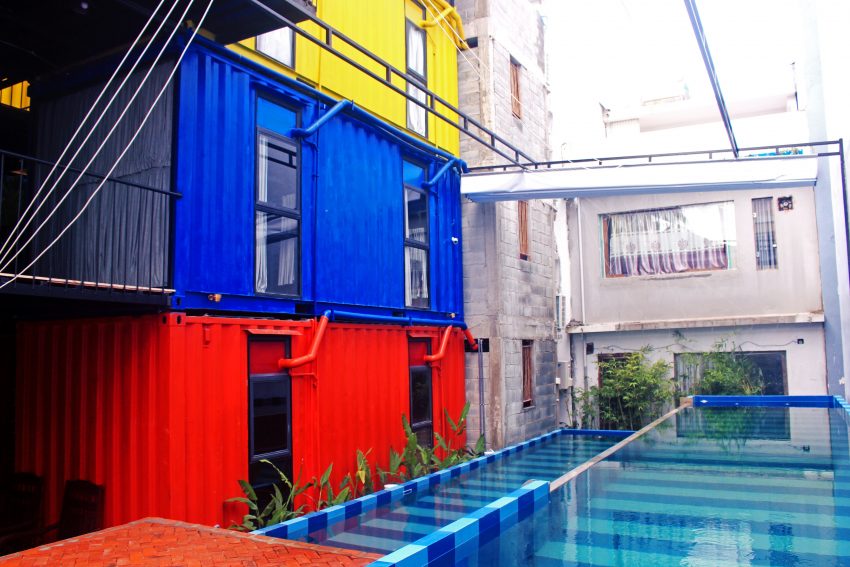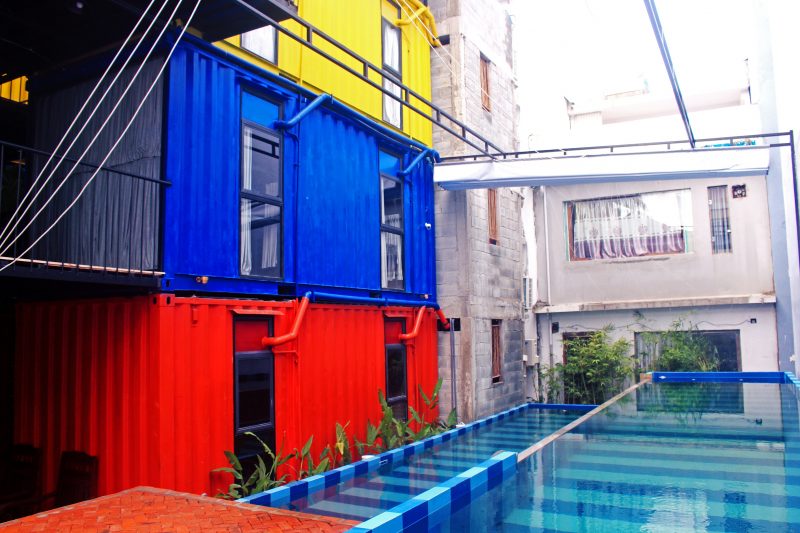 Before we say anything about this hostel, can we just mention that this extremely unique hostel offers you rooms and a pool made of old shipping containers! How cool is that?! Despite their unusual yet adventurous living spaces, their main aim is to make their customers feel at ease and at home, aptly expressed in their name; Casa is a Spanish word meaning home!
With a great location, it has multiple famous Da Nang sites along with two beaches, all within a 3.5-kilometre radius, with Da Nang international airport being 5 kilometres away.
One thing that stands out to guests apart from the amazing living-in-a-container concept, is the spick and span environment. The staff is extremely efficient in their cleaning, offering fresh towels and hairdryers and any other amenities you could possibly need. The one downside is the cost of the food, which is a tad too high for the usual backpacker budget, but the overall atmosphere can easily make one overlook that little tweak.
Their shared common room offers loads of games and puzzles, musical instruments, and even a foosball table to keep their guests entertained. On top of all of this, The Rom Casa Hostel is also a beachfront hostel, giving it that many more brownie points! Living here will definitely round off your trip perfectly!
Address: 26 An Thuong 4 , Da Nang, Vietnam
Phone: +84 90 196 93 73
---
The Glomad Hostel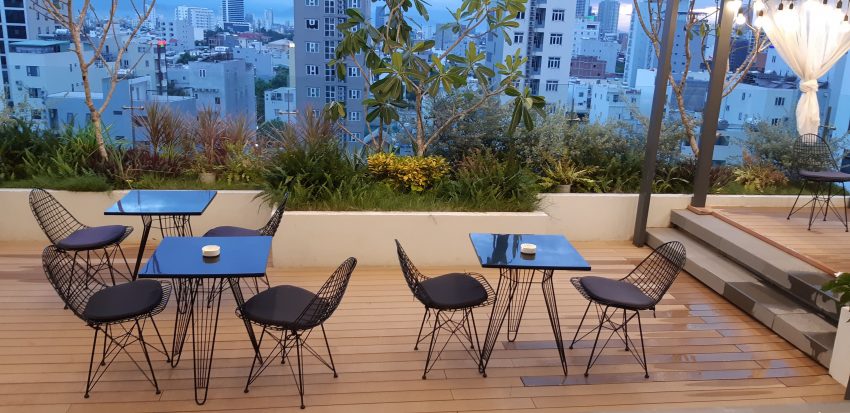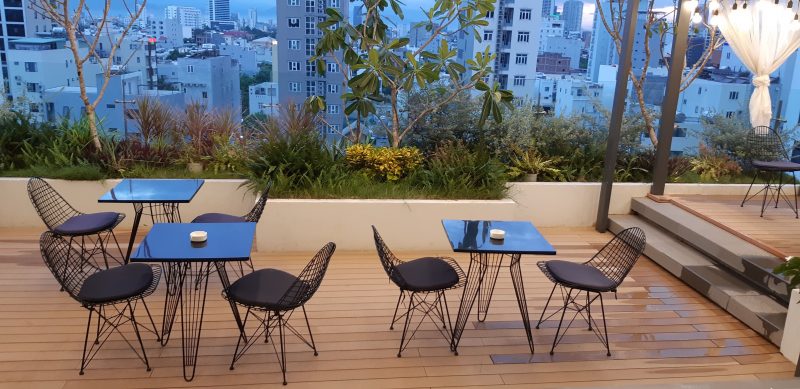 Next on our list, we have The Glomad Da Nang, which offers you both, hotel and hostel living spaces. As one of the top picks on multiple websites, it is yet another beachfront hotel, having access to one of the most beautiful beaches in the area, My Khe Beach! A mere ten minutes' drive from the city centre, and surrounded by multiple famous cafes and restaurants offering authentic Vietnamese delicacies, it has an undeniably great location.
Coming to the interior, The Glomad offers you an atmosphere of warmth and serenity with its warm hues of wood, and clean-cut edges, immediately coming across as an inviting space. The design is definitely one of the aspects of the hostel which makes it such a hit among its customers. The peaceful aesthetic of the swimming pool is only increased when you realise it offers you a beautiful view of the blue ocean beyond.
On the list of the top hostels in Da Nang, it certainly can be categorised as a luxury hostel for not that much of a change in the prices, making it an unbeatable living experience. So, if you're ever planning on visiting Da Nang, don't even think twice before booking yourself a bunk, or a room in The Glomad, because you're going to have an amazing time for sure!
Address: 41 Ha Bong, Da Nang, Vietnam
Phone: +84 236 3654 888
---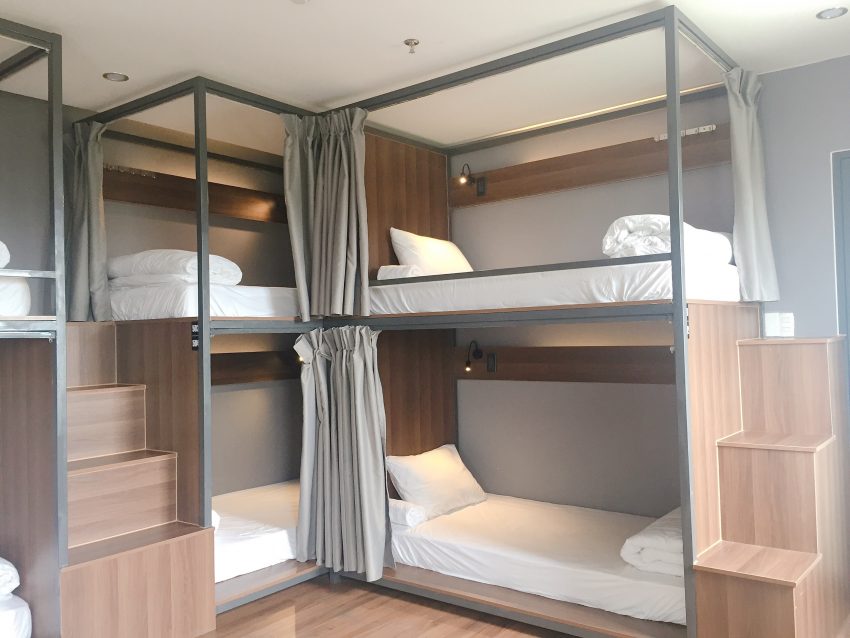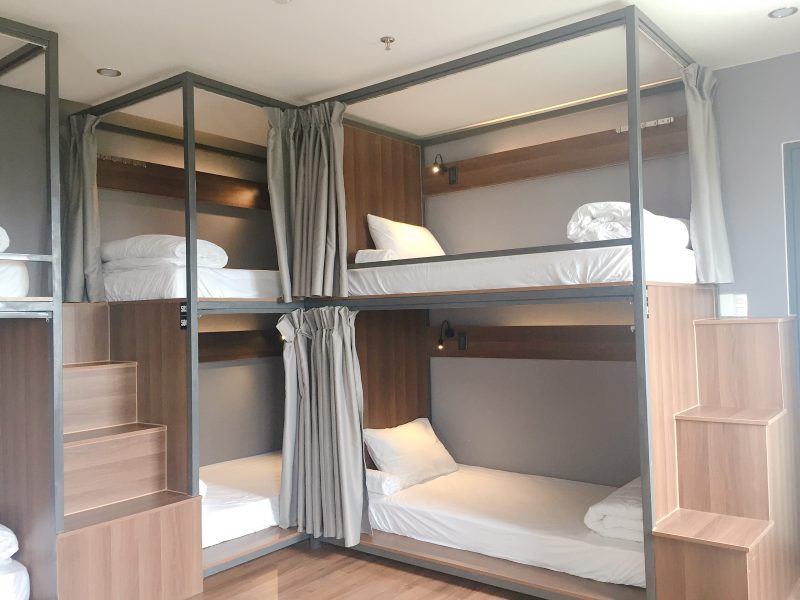 The Lighthouse hostel in Da Nang is a wonderful living option situated on a 20-kilometre stretch of a pristine, white sand beach immediately makes it a top pick among travellers heading to Da Nang, Vietnam. With Da Nang international airport being round five kilometres away, they even offer an airport shuttle to and from the airport at no extra charge!
Apart from private rooms, their hostel space just has the option of the 6-bed dormitory, the only variation being a co-ed dorm, and an all-female dorm.
An added bonus is that a lot of their rooms have a terrace overlooking the sea, and also a private bathroom which caters to the privacy needs of their guests. The free wi-fi they offer is excellent (as rated by many of their happy customers), allowing you to easily post that vacation content on your Instagram!
With extremely high ratings not venturing below a solid 9 on multiple websites, the Lighthouse is definitely a place with many recurring customers, eager to live in the comfort and hospitality that the friendly and efficient staff have to offer!
Address: An Thượng 2, Da Nang, Vietnam
Phone: +84 93 491 69 11
---
The Vietnam Hostel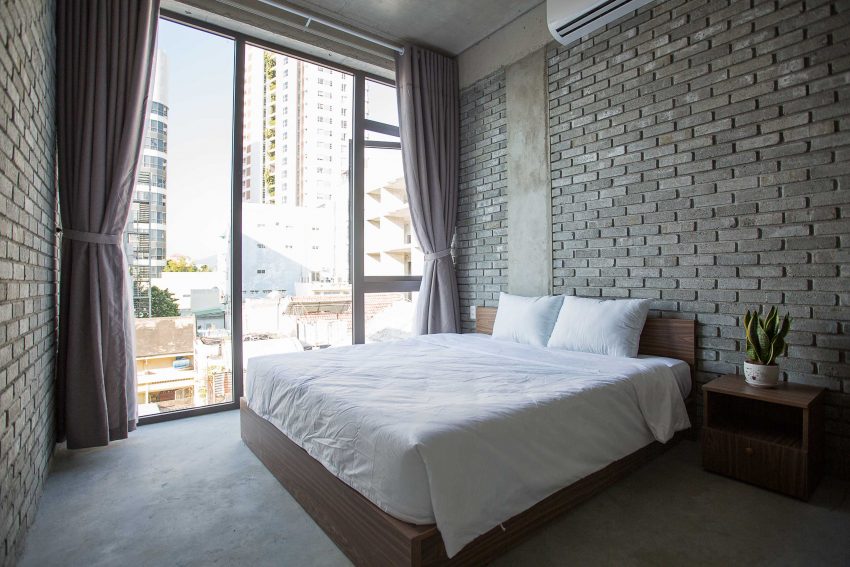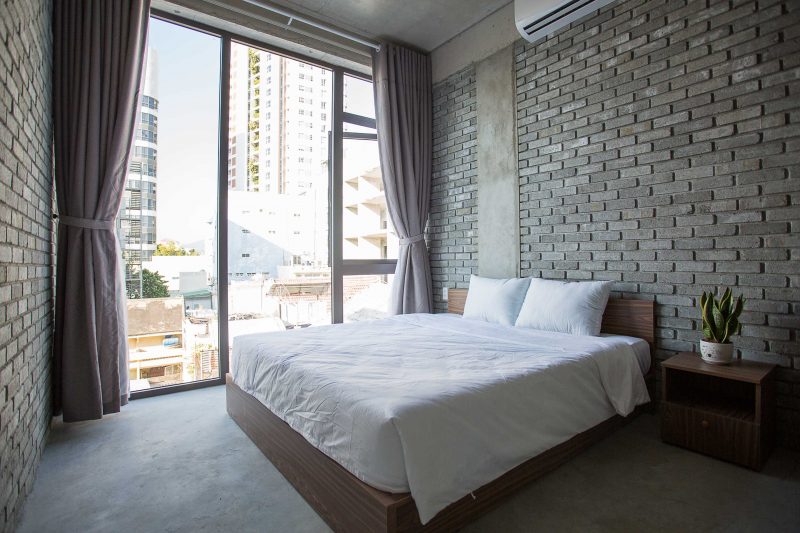 And last on our list we have the Vietnam Hostel, one of the bestselling hostels in Da Nang. With an excellent location well in the centre of the city, The Vietnam Hostel is a lovely boutique hostel with a welcoming, modern aesthetic. Apart from the hotel option (which features very private, cubicle-like bunks) they also offer hotel rooms, and fully furnished apartments with two bedrooms in case you need that extra bit of privacy.
While the dorms do pack in a lot of people (12 for the all-female dorms, and 14 for the co-ed), the spacious cubicles help in maintaining your privacy and keeping your personal space unevaded. All of this at extremely affordable rates ranging between Rs. 340-380 (talk about a steal)!
Having teamed up with a walking tour agency, they also offer the same to their clients completely free of charge! However, keep in mind that while the vibes are great, the hostel isn't the most social. So, if you're looking to have a nice chat and make new friends, this might not be the best pick for you, but on the other hand, if you're someone who likes your peace, this is the perfect option for you to get away and have your own down time!
Address: 22-24-26 Hung Vuong Street, Hai Chau District , Da Nang, Vietnam
Phone: +84 236 7109 228
---
And there you have it! Our list of the top hostels in Da Nang, Vietnam! If you feel like we missed out on any, or if you want to share an experience you had, feel free to contact us, because we'd love to hear from you!