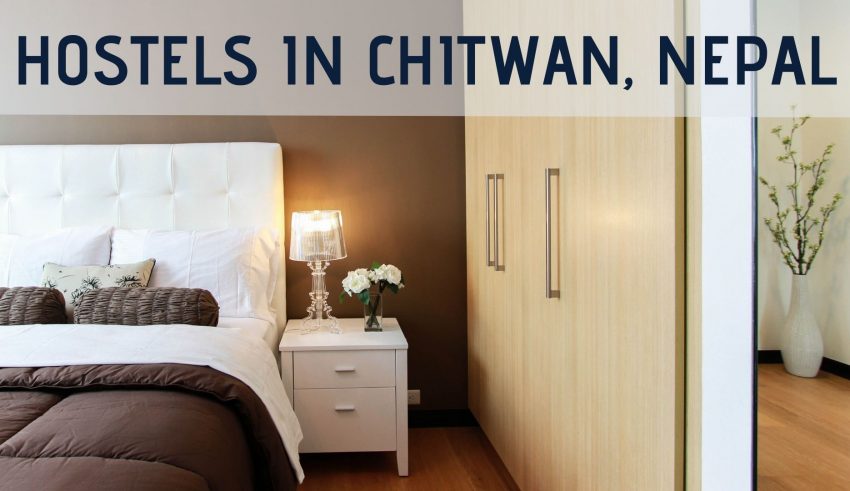 Chitwan, in Nepal is a district around 160 kilometres from the country's capital of Kathmandu. The 4 hour long drive will get you to Sauraha, a village in the district that's only a short distance from Chitwan's main attraction: Chitwan National Park, known for its biodiversity, home to rare mammals such as the One Horned Rhinoceros, the Gharial Crocodile, and the Bengal Tiger among 65 other species.
There are a multitude of things you can enjoy among the green beauty of Chitwan National Park. The elephant safari where you might catch a glimpse of the rare Bengal Tiger, the elephant breeding centres where you can play with baby elephants, museums, and souvenir shops run by local women selling intricate handicraft items and local produce.
So, if you're planning on visiting Chitwan for some once-in-a-lifetime experiences,
Here are the Top Rated hostels in Chitwan, Nepal you could stay in on your backpacking travels:
Happy Lemon Tree Lodge, Sauraha

For any peaceful getaway, the Happy Lemon Tree Lodge in Sauraha in the ideal place for you! Featuring their own private beach at the lake, every room in this lodge comes with its own balcony overlooking the garden. Plus, if the location itself does not make you feel green enough, the bamboo-walled rooms are bound to give you that feel!
Offering free wi-fi so you're not completely disconnected as well, each room also has a special seating area, and the shared bathroom in the hostel is fitted with showers checking off all your needs. The simplicity the lodge offers is all the comfort you really need.
With the peace it offers, Happy Lemon Tree Lodge has attracted travellers from all over the globe, with the owners doing their best and succeeding to win the hearts of everyone who stays with them, earning itself a stellar rating on multiple sites. So, don't hesitate before making your booking here, and while you're there don't forget to ask for their coffee; it's excellent!
Address: Badreni Road, 44200, Nepal
Phone: +977 984-5500576
---
River View Jungle Camp, Chitwan

Situated on the bed of the Rapti river, at the very border of Chitwan National Park, River View Jungle Camp is one of the highest rated stays in the area. With a sprawling property, the hostel offers you as much luxury as possible right in the middle of the jungle.
Each room comes with its own attached bathroom with free toiletries, giving you the comfort of a hotel on a hostel budget. With vast gardens filled with excessive flora and fauna, beauty surrounds you both inside and outside the hostel. The rhinos that make an appearance at the periphery of the hostel only add to the excitement in the air!
A favourite with traveller couples, the River View Jungle Camp has earned itself high ratings on multiple websites, ranging between 8.7 and 9.5; a truly excellent stay!
Be sure to visit their website and book yourself a room if you plan on visiting Chitwan!
Address: Sauraha main road, Sauraha 44200, Nepal
Phone: +977 56-580096
---
Riverside Bamboo Resort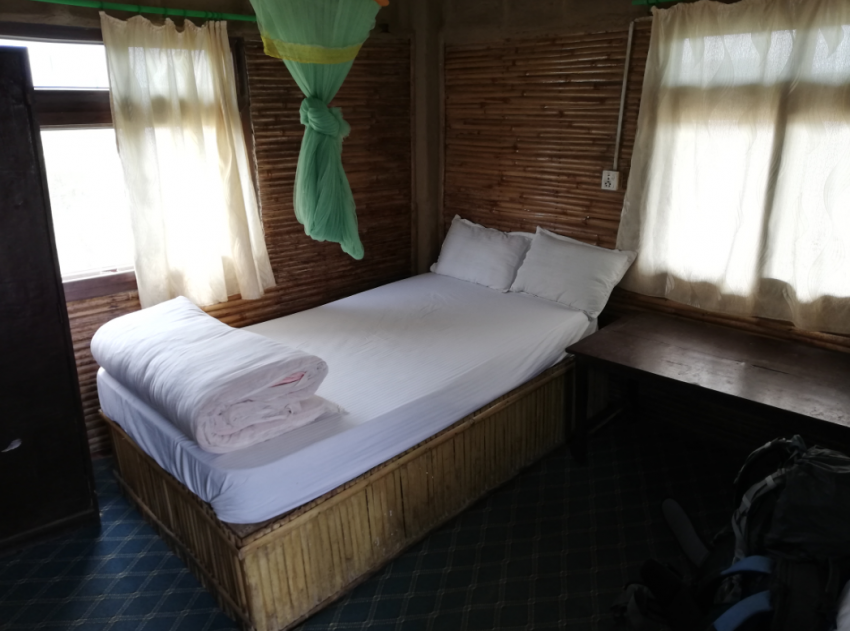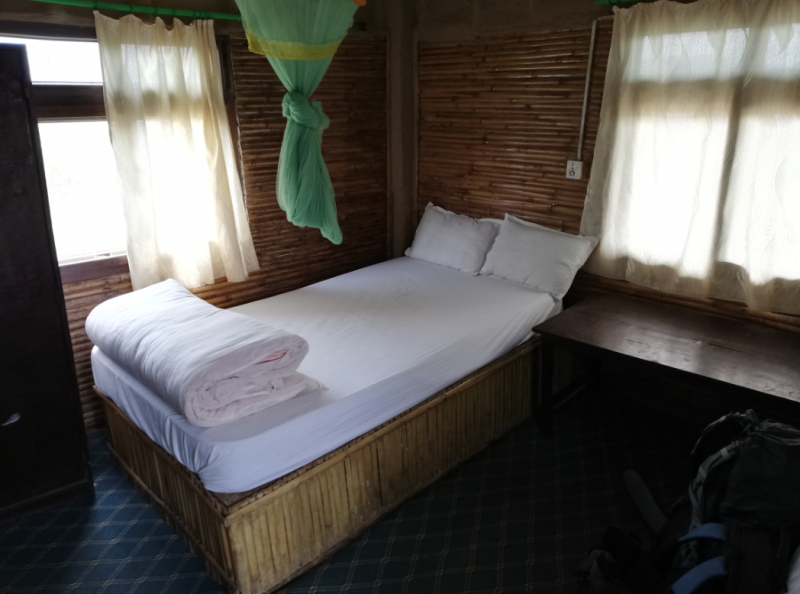 A mere 300 metres from the national park, Riverside Bamboo Resort is situated right at the banks of the river where rhinos make an appearance every evening! Featuring quaint little cottages and family rooms too, Riverside Bamboo Resort will meet any needs you may have. With a shared kitchen, the resort also offers barbeque facilities, a bonfire, a picnic area, accessible parking (which is usually hard to come by in riverside sites), free wi-fi that actually works really well, and a bar for all the drinkers out there (happy hours, too)!
The one thing that makes this place as unique as it is, is definitely the regular sightings of rhinos that come right up to your rooms. With a great rating, and visitors from all around the world, the resort also offers a variety of activities such as cooking classes, biking tours, walking tours, canoeing, cycling, hiking, and many more.
Address: Sauraha Road, Ratnanagar 44200, Nepal
---
Sauraha Backpackers Hostel, Chitwan

If right-smack-in-nature isn't your ideal zone, next, we have Sauraha Backpacker's Hostel which is one of the highest-rated budget options in the area. One of the few hostels which offers air-conditioned rooms, this hostel has dormitories, and deluxe double-bed rooms too, so you can have your pick.
Another plus point is the airport shuttle service they offer, which does come at an additional charge, but a small price to pay to avoid a lot of hassle (especially if you're not familiar with the resident languages).
The close proximity to a restaurants and bars, along with supermarkets, and the Rapti river make it just that much more ideal. The on-site restaurant offers food of a variety of cuisines to cater to every palate, ensuring that their guests are as comfortable as possible.
Address: Ratnanagar-6,Riverside,Sauraha, 44203, Nepal
Phone: +977 56-580318
---
River Park Retreat Centre, Chitwan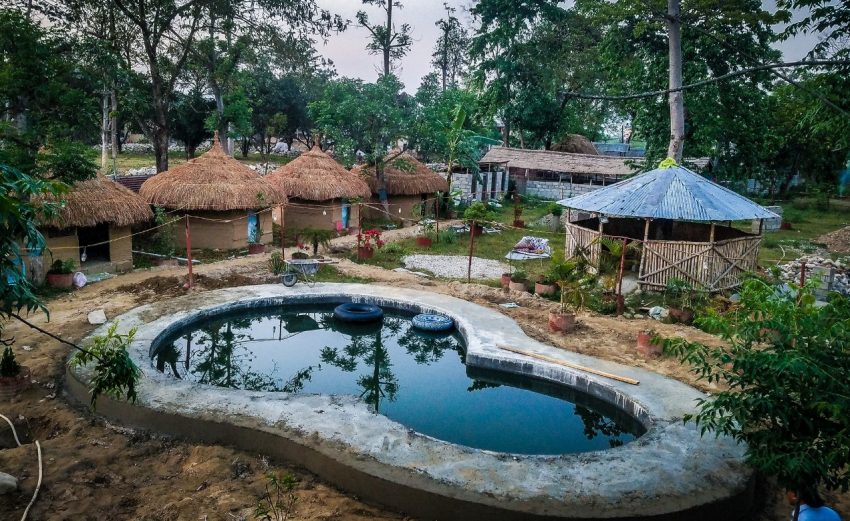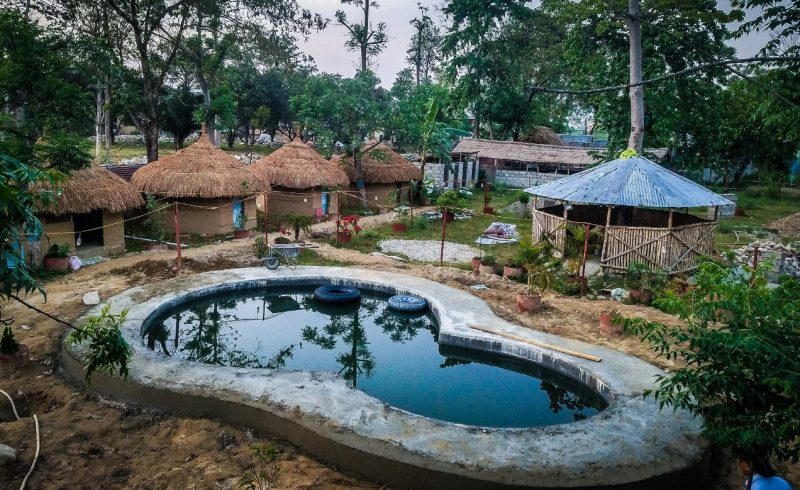 Located a mere 300 or so metres from the elephant breeding stations, River Park Retreat Centre is yet another hostel amidst the elements. While the stays are simple, it's probably one of the very few hostels that can boast of a pool, as well as a riverside view of the Rapti river!
While known mainly for the tranquil stay it offers, you can also have some of the most delicious Nepali delicacies here, cooked by the extremely friendly and efficient staff. The simplicity and positivity in the atmosphere truly ensure that you have an authentic Nepali experience complete with evening entertainment! The wonderful staff even provide packed lunches on request and nothing gets more homely than that!
Staying here you even get a tour and class about the local culture, bikes for free, and an airport shuttle with a small additional charge. Popular with guests around the world for it's great value for money, the River Park Retreat Centre will also be great for you.
Address: Baadreni Road, Ratnanagar 44204, Nepal
Phone: +977 984-5240253
---
Conclusion
So that concludes our list on the best hostels in Chitwan, Nepal! If you think we've missed out on any, or if you want to share your thoughts on any of these places, feel free to contact us, we'd absolutely love to hear from you.
And if you want a small getaway from your mundane schedule, or if you want to check another location off your list on your journey, or if you simply want to learn more about some of the rarest species on the planet, make your way to Chitwan, and stay in one of these lovely hostels. And don't forget to get back to us about your experience!