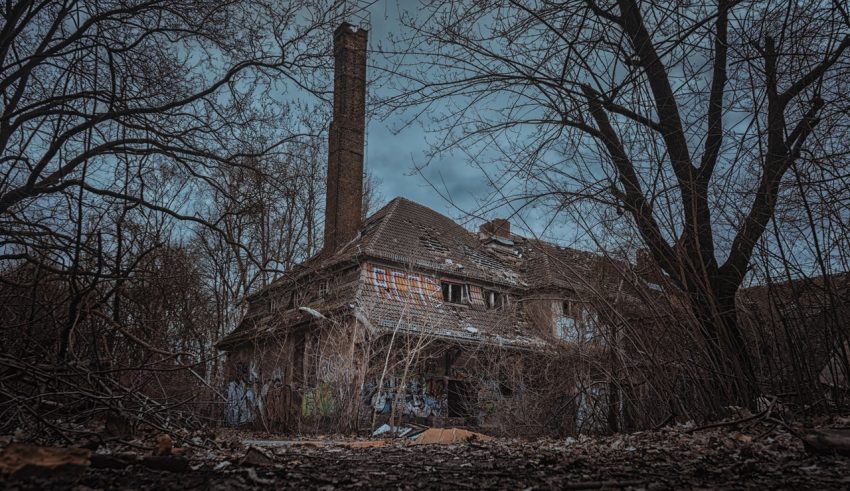 Watching movies no longer requires going to the theater and spending a lot of money. With your regular subscription of Netflix, Amazon Prime, Hotstar, and more, you can sit back in the comfort of your home and catch your favorite movies at no extra charge. So, if you are wondering which movies to watch online on Netflix or other streaming sites, we are here to help you.
From Hollywood blockbusters to original movies, you can get a lot of options online if you have planned a movie night at home. Be it horror, thriller, comedy, or romance, there are brilliant works of entertainment online which you might not know about yet. But when it comes to planning a movie night at home, there is nothing better than enjoying a good old horror flick.
Check out the best horror movies to watch or stream online on Netflix, Amazon Prime, Hulu, Hotstar, and more. Thank us later!
Mother! is a psychological horror movie that stars Javier Bardem, Jennifer Lawrence, Michelle Pfeiffer and Ed Harris. It is a symbolic satire about God, religion and nature. Released in 2017, this movie is now available to be streamed on Amazon Prime and Hulu. It is a must-watch for its depiction of man and the inherent violence in him.
A young couple living in a country house is forced to face mysterious circumstances when another older couple comes to stay with them. The dynamics between Him, Mother, Man, and Woman will take you on a journey of the surreal and make you see some realities about the world we are living in. It has been said that every plot point in the movie is related to the Bible or religion, which would be a very compelling watch.
2. Veronica
Veronica is a Spanish horror movie on Netflix that has been critically acclaimed worldwide and stars Sandra Escacena, Bruna Gonzalez, Claudia Placer and Ivan Chavero. The movie has received appreciation about its genuine scares and spine-chilling moments that will keep you on the edge of a seat. Veronica has been inspired by real events when a Spanish schoolgirl suffered hallucinations and seizures after using an Ouija board to call her friend's deceased boyfriend's spirit.
Veronica, a 15-year-old girl in Madrid, is in charge of two younger siblings after their dad's death and mom's long working hours. On the day of a solar eclipse, she decides to conduct a séance with an Ouija board with two friends, Lucia and Irene. Something goes wrong and Veronica starts suffering from paranormal occurrences. After learning that a dark spirit has attached herself to her, she goes to every length to protect her siblings.
Cam is a psychological horror film based on writer Isa Mazzel's own experiences as a camgirl. It stars Madeline Brewer, Devin Druid, Melora Walters, Patch Darragh and Michael Dempsey. This movie is a Netflix original that will take you on a crazy journey of doppelgangers and violence.
Alice Ackerman broadcasts live as a cam girl and also does nude shows sometimes under the name Lola_Lola. She works hard to increase her rank on the cam site, while hiding her profession from her mother. In a largely popular show, she fakes her own suicide by slitting her throat and gains a much higher rank. Soon afterwards, she is locked out of her account and another Lola takes over the live streams. To defeat her doppelganger, Alice has to resort to extreme violence and claim her account back.
This 2018 American movie is a science fiction horror flick that deals with a post-apocalyptic world where humans are struggling to save themselves from terrifying extra terrestrial creatures. Directed by John Krasinski, it stars Krasinski himself, his wife Emily Blunt, Noah Jupe and Millicent Simmonds. It is set in the near future of 2021 when the world has completely changed.
Most of the planet's population has been wiped out after a massive meteor shower, which also brought blind terrestrial creatures to earth, which prey on people based on their sense of sound. These creatures have hypersensitive hearing and indestructible skin. To save themselves, humans have to live soundlessly. Evelyn and Lee Abbott struggle to survive in a deserted town with their three children. After their son is killed by a creature, they go on the run to protect what is left of them.
Bird Box is a post-apocalyptic horror movie on Netflix that stars Sandra Bullock and Sarah Paulson, along with Trevante Rhodes, Jacki Weaver, John Malkovich, Rosa Salazar, etc. It has been from the novel of the same name by Josh Malerman. In this movie, Malorie is left to protect herself and her children from supernatural creatures who drive humans to insanity and suicide.
Malorie Hayes and her two children, Boy and Girl, attempt to reach a safe place by rowing down the river with blindfolds to protect themselves from the creatures who can affect human minds when they look at them. The story shifts between the present and past, where a pregnant Malorie witnesses her sister Jessica committing suicide after looking at the creatures. The survivors band together and try to reach the safe community while trying their best to remain blindfolded and safe.
6. The Neon Demon
Another brilliant psychological horror film, The Neon Demon is available on Amazon Prime. It deals with the themes of occult, black magic, cannibalism and narcissism. It stars Elle Fanning, Jena Malone, Karl Glusman, Abbey Lee, Bella Heathcote, Christina Hendricks, Keanu Reeves and Desmond Harrington. The movie is based on the world of modeling and Hollywood and the lengths people go to become successful.
Jesse, a 16-year-old model, moves to LA from Georgia to make it big. There she meets photographer Dean and makeup artist Ruby, who introduce her to two other models, Sarah and Gigi. The older models are jealous of Jesse's youth and beauty and a strange equation develops among them. Soon, Jesse's narcissistic side takes over and her world degrades into violence. If you are a fan of gore and drama, this movie is a must-watch for you.
The Silence is a horror movie on Netflix starring Kiernan Shipka, Stanley Tucci, John Corbett, Miranda Otto and Kate Trotter. It is based on a novel of the same name by Tim Lebbon. This is another apocalyptic horror flick where humans are being chased and slaughtered by horrific creatures who hunt by their sense of sound.
A research team accidentally comes across a blind pterosaur like creature called vesps in a cave. They kill the researchers and are let loose on the world, making humans flee from their terror. Teenager Ally, who becomes deaf after an automobile accident, lives with her parents and grandmother, along with her brother and pet dog. They decide to head to the countryside after a nationwide emergency is declared. The rest of the movie follows how they struggle to survive against overwhelming odds.
8. The Witch: A New England Folktale
The Witch is a period horror movie on Netflix that stars Anya Taylor-Roy, Kate Dickie, Ralph Ineson, Ellie Grainger, Lucas Dawson and Harvey Scrimshaw. It follows the events of a Separatist family on New England as they try to deal with dark forces while living in their farm beside the woods. The movie has an atmosphere of horror and darkness that you will love.
In the 1630s, William, his wife Katherine and their children, Thomasin, Caleb, and twins Mercy and Jonas, are thrown out of a Puritan Plymouth Colony over religious differences. After they build a farm and have another child Samuel, he gets stolen by a witch who uses his remains to make a flying ointment. After tragedies continue to befall on the family, they are forced to encounter foes that are beyond their control and want something from them.
Hush is a slasher horror movie on Netflix starring Kate Siegel, John Gallagher Jr., Samantha Sloyan, Michael Trucco and Emilia Graves. The movie has been directed by Mike Flanagan and co-written by Kate Siegel. It tells the story of Madison "Maddie" Young, a deaf and mute woman who lives alone in a house by the woods with her cat.
Maddie is a writer whose neighbor Sarah praises her book and vision. One day a masked intruder follows Sarah to Maddie's house and kills her gruesomely. Finding out about Maddie's disabilities, the killer makes his presence known to her and cuts off her power and internet. Then begins a spine-chilling game of cat and mouse between the two as Maddie thinks of all possible ways to save herself in this situation.
10. XX
XX is an anthology horror stories having four parts that you can stream online on Netflix. The stories have been directed by Annie Clark, Jovanka Vuckovic, Karyn Kusama and Roxanne Benjamin. XX stars Natalie Brown, Breeda Wool, Christina Kirk and Melanie Lynskey. Each story will give you a unique horror experience.
The first story, The Box, tells the story of a family with parents Susan and Robert and their kids, Danny and Jenny. Danny comes across an old man with a red box on a train. After looking inside the box, he stops eating and his strange behavior spreads in the family. Second comes The Birthday Party, in which a woman finds her husband's dead body during her daughter's birthday party and decides to hide it instead of calling the police.
Don't Fall, the third part, is based on four friends who are attacked by an evil creature in the middle of the desert. The fourth story, Her Only Living Son, is an ode to Rosemary's Baby and features a boy slowly revealing himself as the spawn of Satan.
Hereditary is an American horror film directed by Ari Aster and featuring Toni Collette, Alex Wolff, Gabriel Byrne and Milly Shapiro. It is based on a family who are dealing with hauntings after the death of their mysterious grandmother.
Annie Graham, a miniatures artist, lives in Utah with her husband and two teenage children. A week after her mother's death, she comes to know that her grave has been desecrated. Soon after, she starts seeing visions and figures that have no rational explanation. As more tragedies afflict the family, they are forced to come to terms with the reality of the situation and their family history.
12. The Autopsy of Jane Doe
The Autopsy of Jane Doe is a 2016 horror movie starring Emile Hirsch, Ophelia Lovibond, Brian Cox, Michael McElhatton, Olwen Kelly and Parker Sawyers. It details the strange and unnatural events that occur while two coroners try to perform autopsy on the body of an unidentified woman, hence referred to as Jane Doe. The movie explores horror, witchcraft and supernatural occurrences expertly.
A mysterious corpse is discovered at a violent homicide site and brought to Tommy and his son Austin, both of whom are coroners. Austin's girlfriend Emma visits him the same night. In a hurry to find the cause of death, they see that the body has no external injuries or blemishes. But on further inspection, they find several broken bones and other internal damages like burning. Unnatural events start occurring as they probe further.
This period horror film on Netflix is the amalgamation of several horror genres and has been directed by Gareth Evans. It stars Dan Stevens, Mark Lewis Jones, Lucy Boynton, Kristine Froseth, Paul Higgins and Michael Sheen. It has received extremely positive reviews after being released in 2018.
In the year 1905, Thomas Richardson goes to a Welsh island after his sister Jennifer is kidnapped and held for ransom by a mysterious cult. Thomas poses as a cult member and meets the leader Malcolm Howe in a bid to save his sister. There he discovers their strange practices and blood sacrifice rituals and slowly comes to know about all the other occult stuff they are hiding.
This is a Persian horror film released in 2016. It stars Narges Rashidi, Bobby Naderi, Avin Manshadi, Arash Marandi and Ray Haratian. It is available to be streamed on Netflix. The story is based on the experiences of a mother and daughter who are haunted by an evil force during the War of the Cities. It is set in Tehran during the 1980s.
Shideh is a former medical student in Tehran who is banned from studying further due to her leftist inclination. She stays in the city with daughter Dorsa, despite her husband Iraj having an objection to it. A new neighborhood boy gives Dorsa a charm to fight evil spirits and tells her the legend of Djinn, a mythical beast in folklore who possesses humans and steals things dear to them. Strange occurrences happen around them and Shideh is left all alone to protect her daughter.
15. The Boy
This 2016 horror film stars Lauren Cohan, Rupert Evans, Jim Norton, Diana Hardcastle and Ben Robson. It is available to be streamed on Netflix. The movie is a combination of psychological and what appears to be supernatural horror to blow the minds of the viewers.
Greta Evans is a young girl from Montana who is appointed as a nanny for the child of the Heelshires who live in a small town in the United Kingdom. After arriving there, she realizes that her charge is not a child but a porcelain doll whom the couples call their son Brahms. The couple provides Greta with a list of instructions to take care of him and leave for a vacation. Greta ignores them at first and goes on with her life, but soon strange events force her to rethink the doll's reality and wonder if Brahms spirit resides inside it.
This 2017 American horror movie stars Brianna Hildebrand, Alexandra Shipp, Josh Hutcherson, Craig Robinson, Jack Quaid and Kevin Durand. It has a strange mixture of horror and comedy, which is rare to find the entertainment industry. It is based on two friends McKayla and Sadie.
The two girls run a blog named Tragedy Girls where they write and post anything sad, tragic, sadistic or gruesome. In a quest to gain new followers, they start murdering people and featuring it on the blog. As their popularity increases, so does their bloodlust. Soon, they start enjoying the fact that they have become real life horror icons in the city.
Afflicted is a found footage Canadian horror movie that can be streamed on Amazon Prime. It has been directed by Derek Lee and Cliff Prowse, who also star as the protagonists. The movie is based on two friends who run a travel blog and plan to travel the whole world to get content for their business.
In the course of their travel, Derek contracts a strange disease and wakes up foaming in the mouth and eyeballs rolling back after he spends the night with a woman named Audrey. He starts running faster than a speeding car and craves blood. He also gets burned in the sun, leading to the belief that he has become a vampire. Cliff tries his best to get animal blood for his friend, but soon realizes that only human blood will do the trick. They set out to be cured and make new revelations.
V/H/S is an anthology horror movie in which four criminals are instructed to break into a home and steal a VHS tape. As they discover the tape and find that there are more, they play the tapes and watch the horror movies in them. These movies are the ones the viewers get to watch as well.
This movie has a brand new concept and captures the attention of the viewers and has two sequels and a spin off as well. It has a huge star cast including Calvin Reeder, Lane Hughes, Hannah Fierman, Mike Donlan, Joe Swanberg and many more. There are six short horror movies in this offering.
This Hollywood horror film was released on Netflix in 2018 and stars Dylan Minnette, Sharif Atkins, Piercey Dalton, Aaron Abrams and Patricia Bethune. It tells the story of a family and their encounter with a masked slasher/killer who chases them for their life. It mixes horror and psychology in a way that you will love to experience.
After the father is killed in a car accident, teenager Logan moves with his mother Naomi to her sister's secluded mountain chalet. They have an elderly neighbor Martha and a store clerk Chris near them. After returning to the house on an open house Sunday, they find objects missing and get blank calls. Gradually, it becomes clear that there is someone else hiding in the house, someone with a sinister motive to kill them all.
The Ritual is based on the horror novel of the same name by Adam Nevill. It combines occultism, human sacrifice and supernatural horror in the same story. The movie stars Rafe Spall, Robert James-Collier, Sam Troughton and Arsher Ali. It tells the story of four friends who are trapped in a horrifying reality after experiencing a series of unfortunate events.
Five friends Phil, Dom, Hutch, Rob and Luke discuss plans for a group trip, where Rob suggests a hike in Sweden. The group rejects this idea initially but decides to do it after Rob is killed soon after in a store robbery. On their hike trail, they come across many strange occurrences and symbols carved on trees and other things. After seeking shelter in a cabin, they are dragged into a world of horror and human sacrifice.
21. The Invitation
The Invitation is a horror and thriller movie starring Logan Marshall-Green, Tammy Blanchard, Michiel Huisman and Emayatzy Corinealdi. It tells the story of man who has been invited to his ex wife's house for a dinner party. He brings his girlfriend there and recounts the events of his son's tragic death.
Will and Kira drive to the Hollywood Hills home of Will's ex wife Eden for a dinner party where a few other people are also invited. Soon it becomes clear to him that Eden and her new husband David have some ulterior motive behind this party. He realizes that they are part of a cult and want to find peace through death, leading to his belief that they are going to kill all the guests present in the party.
22. Honeymoon
Honeymoon is a science fiction horror movie starring Rose Leslie, Harry Treadaway, Ben Huber and Hanna Brown. It tells the story of a loving couple who go to a secluded cabin in the middle of the woods for their honeymoon, hoping to spend some alone time there.
Bea and Paul visit a small restaurant near the woods where they meet Will, Bea's childhood friend, and his wife Annie. Soon after, Paul finds Bea naked and disoriented in the middle of the woods with no explanation of how she got there. Brushing it off as sleepwalking, they continue with their honeymoon. But Bea's behavior becomes strange and erratic after this, leading to the suspicion that something major happened that night. Injury marks appear on her skin and Paul tries to find out what is wrong with his wife, leading to horrific circumstances.
Apart from these, you will find hundreds of other horror movies that you can sit back and enjoy at your leisure. All genres like supernatural, gore, slasher, thriller, etc, are covered in these online streaming sites and you can take your pick among a million options. If you have already watched the classic horror movies and want new options, you will not be disappointed.