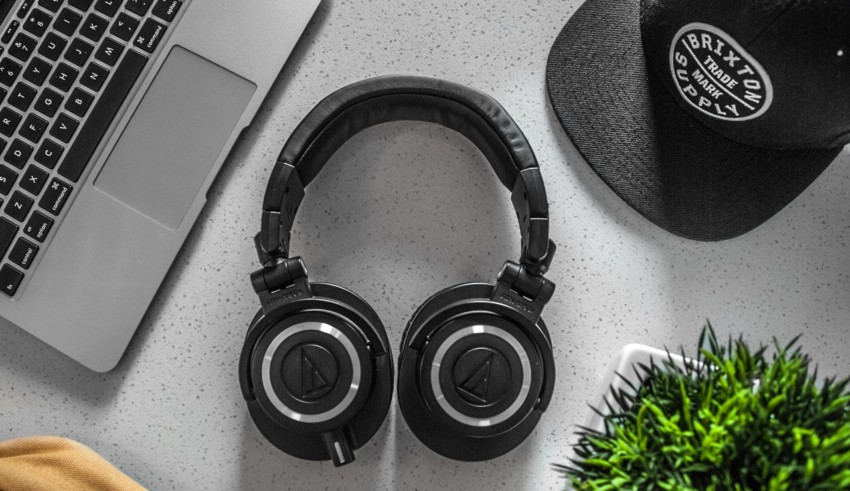 A right pair of headphones can be your best pal. They enable you to be in your own comfort zone without disturbing those around you.
Although there are a plethora of choices available in the market, mid-range headphones under $300 are one of the most popular since a lot of premium offerings lie in the range.
Let's look at the best headphones under $300 that you can buy today.
Best Headphones with Microphone for Easy Calling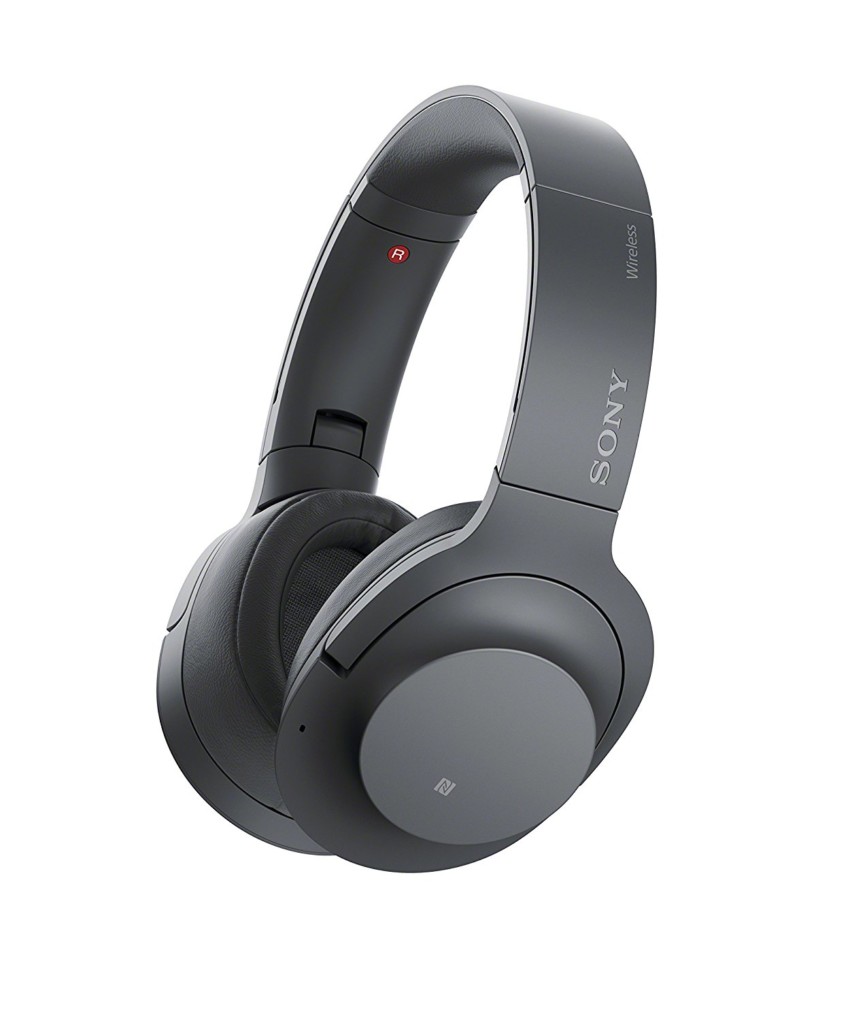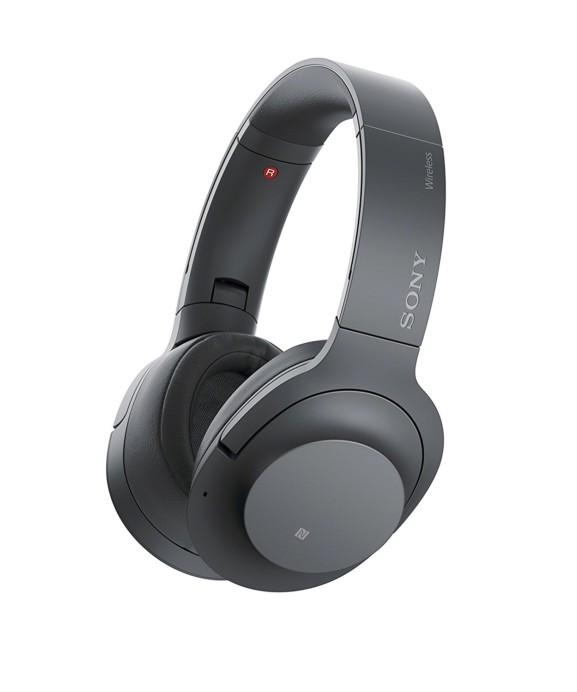 The Sony H900N is of the best headphones with a mic in the price range. They are available in 3 colors and come with digital noise canceling and ambient sound modes that gives you complete control over your music.
The Sony Connect App makes it easier for you to fine tune your music according to your taste. The headphones are also compatible with high resolution audio. Two microphones help you to manage calls seamlessly.
Pros
Noise canceling feature that shuns out all unwanted sounds that might hinder your music experience.
Mic makes it easy to receive calls on the go
Touch sensor controls gives you full control on your device.
Cons
A bit expensive
Micro USB port for charging instead of USB type C port
Here's a Complete review:
The Beats Studio is another great option in the category that offers amazing quality acoustic sound effects for a seamless music experience. All types of music can be listened to with enhanced quality, especially in Apple devices.
Moreover, the headphones are designed in a way that makes them durable with a streamlined and lightweight design. Useful features like a microphone and being wireless make them an amazing choice for any type use, whether indoors or outdoors.
Here's a detailed review:
Pros
Available in many vibrant colors including blue, titanium, gold and metallic sky.
Wireless and Bluetooth enabled with active noise cancellation.
Foldable design to store easily while traveling.
Up to 12 hours of wireless runtime on a single charge.
Cons
The integrated battery that is rechargeable and runs the wireless headphones cannot be changed once it dies. Hence, the life of the headphones comes down to the life of the battery.
A power-packed headphone for music lovers of all genres, the B&O offers a balanced natural listening experience that justifies its price tag. The body of the headphone is covered with authentic leather and the lambskin ear pads provide extended support to the ears.
A mic is included in the design and the headphones are extremely lightweight to blaze for long hours. A unique feature is the Daisy chain function that allows users to plug in 2 headphones at the same time to make sharing easy.
Watch the video for a complete review:
Pros
Great design and overall look give it a premium aura.
Amazing sound quality.
Adjustable fit for all types of ears and heads.
One of the best and largest portable headphones.
Cons
Premium quality comes with a premium price tag
No effective noise cancellation even after all the features.
Top Headphones with Wireless Feature
With an impressive rating of 4.4/5 even after more than 1000 reviews, the Bose SoundLink is surely a popular choice among the users. Available in two basic colors of black and white, the headphones offer a deep and immerse music sound.
Apart from being completely wireless, they can also be paired with two devices at the same time. The design is extremely lightweight and they can run up to 15 hours on a single charge.
Watch the review by CNET :
Pros
High-quality audio for music lovers
Wireless and Bluetooth connection for hands-free usage
Extremely comfortable to wear. Fit for both indoor and outdoor use.
Amazing battery life of 15 hours for prolonged usage and easy maintenance
Carrying case included in the package
Cons
Not fit for users who want loud music
A bit lacking on the bass (average level)
Not completely soundproof with some sound leakage. 
Beats Solo3 are another pair of high performing and powerful headphones that are available in an amazing range of vibrant colors. They connect to any device via Bluetooth to offer a seamless wireless experience. The ear cups are cushioned and offer both comfort and noise cancellation facilities for a dedicated music experience.
Beats has also provided a Fast Fuel technology that provides 3 hours of playtime with just a 5-minute charge, and 40 hours of uptime on a full charge.
Watch the review here:
Pros
Dual sound modes of both wired and wireless so that you never run out of juice.
Comfortable on-ear design for prolonged use.
Best battery life in the market in this range.
Remote controls provided in the right ear cup.
Embedded with the new W1 chip to facilitate easy pairing with Apple devices.
Cons
Bit expensive. Not suitable for people who are looking for cheaper options.
The best wireless headphones from Sony, these offer amazing Hi-Resolution Audio compatibility that makes digital music come to life. Wireless feature keeps you away from the hassles of tangled wires.
In addition to this, the noise canceling feature deploys an AI that analyzes your surroundings for ambient sound components and reacts by selecting the most apt noise canceling mode. Built-in mic and hands-free mode helps to you receive calls from your smartphone with just the flick of a button.
Watch the following video for a full review:
Pros
Comes packed with Beat Response Control technology which delivers a deep bass.
Perfect option for low-end music styles.
Makes use of air-vent to maximize airflow and optimize the efficiency of the diaphragm, thus offering a powerful bass.
Excellent in design and available in multiple color range.
Cons
The hands-free mode is only compatible with selected smart phones.
Somewhat bulky to carry even when folded and stored in the accompanying carrying case.
Top Noise-Canceling Headphones for Music Lovers
One of the top noise-canceling headphones in the price range, the Bose Quiet Comfort 25 offers powerful noise reduction feature, especially when you are traveling. The sound quality is premium and the bass deep and powerful to make you fall in love with music.
They work best with Apple products since they have been specifically designed for the purpose, though they are fit to be used and is compatible with most Windows, Android, and Blackberry headphones. Quite lightweight to use, they are perfect to be used throughout the day with a comfortable feel.
Watch the full review below:
Pros
Clearer and dynamic sound for music lovers
Effective Noise Canceling circuitry
Foldable design that makes them fit a carrying case for hassle-free travel
21-30 day risk-free trial period
Cons
Price a bit on the higher end
The material used does not feel premium or durable
Considerable noise leakage to the ones around you
One of the best noise-canceling headphones from Sennheiser, the PXC 450 comes with amazing sound and adaptive baffle damping that produces Hi-Res music.
It also deploys a patented diaphragm that cannot be found in other products. And what's more, it blocks 90% of outside noise through its dedicated NoiseGrad technology. It is also equipped with a microphone which can be deployed via the Talk-through function so that you can talk without using your phone.
Here's a detailed review:
Pros
The parts that make up the headphones are user replaceable, including the ear pads and cable.
The hard case included in the package makes it easy to carry while traveling.
Fold-flat design gives it a compact feature.
Cons
Bass lovers may find the headphones to be lacking in bass.
Noise-canceling bypass switch has been provided instead of an automatic feature of cut-off.
The Denon AHGC20 Globe Cruiser headphones come with the latest Bluetooth technology of Advanced Audio Coding (AAC) and are also wireless. The noise canceling system is Denon's proprietary and can eliminate ambient noise coming from the surroundings.
Each cup of the headphones is fit with dual microphones that help to provide premium sound clarity while on a call. Although it is wireless, it also comes with a headphone plug adapter for connecting to devices that lack Bluetooth.
Watch the following videos for more details:
Pros
No hassle of tangled cords with the wireless facility
Active Noise Cancellation is a boon for music lovers
Natural tonal balance for a seamless audio experience
Runs for up to 20 hours of audio on a single charge of 3 hours
Comes with the Denon Travel Smartphone app to give control on your fingertips
Cons
A lot of sound is leaked and neighbors may feel disturbed
Best Lightweight Headphones for Comfortable Long Usage
With an outstanding rating of 4.8/5 with about 500 reviews, the Sennheiser HD 600 is one of the best lightweight headphones that come with aluminum voice coils to ensure excellent quality transfer of audio. The design also makes use of ferrous magnets that maintain excellent sound dynamics as well as sensitivity.
The ear cups are covered with high-quality open metal meshes that are extremely durable and long-lasting. The cable is made of oxygen-free copper that is kevlar enforced and offer very low handling noise.
Watch this video review:
Pros
Bass lovers are in for a ride with deep and powerful bass levels
Padded ear cups give a luxurious feel and protect the ears during long hours of usage
The cord is replaceable
Affordable option as compared to their flagship product
Cons
Not best for users who are looking for portable headphones
Gray and plastic headphone body make them look low-end
The Beat Solo2 On-Ear Headphones come in an amazing range of more than 10 vibrant colors. They are equipped with some fine-tuned acoustics for clarity, breadth, and balance.
The design is sleek and streamlined for a custom fit and the headphones can also be folded so that they can be stored easily for traveling. In addition, the RemoteTalk cable helps you to receive calls and control your music on the go. The lightweight design makes sure that you don't tire yourself of using them!
Pros
Powerful and balanced bass with crystal clear and smooth treble
A huge upgrade on the Solo 1 series
Inline remote and mic to make calls on the go
Carrying case included in the package for frequent travelers
Cons
The fitting of the headphones has been known to be a bit tight by users
A little on the expensive end of the market
With a rating of 4.6/5 after more than 3000 reviews, the Sennheiser HD 598 is definitely a choice that has passed the market test. These are extremely lightweight and come with luxurious velour earpads for a comfortable wear.
A detachable 3.5mm cable has also been included in the package, along with a 2-year warranty. The design is open back, meaning that it allows the entry of ambient noise for a natural sound experience.
Watch the video below for a detailed review:
Pros
Premium black metal mesh finish
Amazing tonal balance and exceptional sound quality
All components used for manufacturing are highly premium
A.R. technology channels every component of the audio directly into your ear
Lightweight German design with 3.5mm headphone adapter
Cons
No storage case has been included in the package, unlike other similar headphones in the range
Best Headphones for Workout and Sports Lovers
The ROC Sport is one of the best headphones for those morning workout sessions and comes with swipe controls like play/pause and volume controls. The ear cups are perfectly shaped and come with sufficient soft padding.
Since they are designed for sports, they are wireless with Apt-x Bluetooth technology. In addition to these, the headphones are completely noise canceling and have a built-in high intelligibility microphone to have hands-free control over your headphones for crystal clear calling.
Here's the video review:
Pros
Amazing design that looks super premium
Highly compatible and easily pairs with all Apple devices
Offer high quality sound
Tests show up to 10-11 hours of battery life
Water and sweat resistant. Useful feature for sports headphones
Cons
Some users might find the headphone to be too loud
Equalization is geared to deeper bass. This might not work for all users
The BlueAnt Pump Zone HD Headphones are available in 4 colors – black, blue, green and black rose gold. They are an efficient pair of sports headphones with outstanding HD audio and a deep and accurate bass.
They have been specially manufactured with a high-quality aluminum alloy that that is both durable and lightweight. Accompanied by Bluetooth 4.1 chipset, the headphones are completely wireless, but can also be used in wired mode if you run out of battery.
Pros
One-touch controls for easy handling
Built-in microphone to take calls without using your phone
Hard carry case included for easy storing and travel
The ear cups are sufficiently padded and sweat proof
30+ hours of battery life
Cons
Not for users with large heads or ears
Mic quality is average
STREET by 50 On-Ear Wireless Sport Headphones
Street by 50 is another set of leading headphones for athletes and gym enthusiasts that come with a special 40U rubberized coating which has the ability to resist all kinds of chipping and scratches, thus making the headphones extremely durable.
The ear cups are covered by a patented Oval-Fit leather memory foam that provides a comfortable cushion to the ears. Moreover, dedicated controls are provided over the ears that help to easily change the tracks and adjust the volume.
Here's a full review:
Pros
The wireless headphone keeps away the hassle of tangled cords while working out
12-month warranty provided by the manufacturer
Water and sweat-proof
Cons
Some users have reported that the headphones are not as loud as they would have liked
A bit bulky to use for prolonged periods
Conclusion
This completes our list of the best headphones under $300 that are available in the market today. Make sure that you also watch the reviews along with the descriptions so as to take a well-informed decision about your purchase.
Did we miss out on any of your favorite headphones? Share your views in the comment section below!