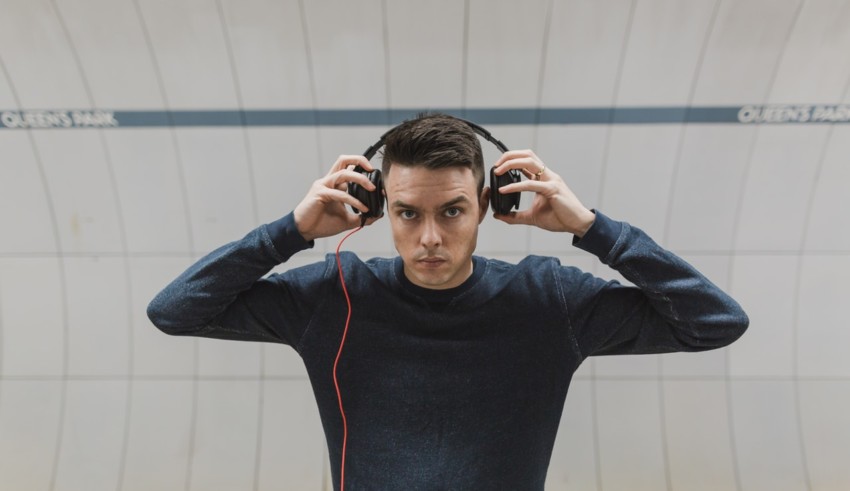 Headphones today are just not about listening to music and brands understand this fact perfectly.
People have different needs based upon their lifestyle and preferences; they would need the right kind of headphones for various day to day activities like running, workout, gaming, commuting etc. and all renowned brands have come up with offerings catering to varying needs of target customers.
The segment between $100-200 is quite tricky as headsets start acquiring some high-end features yet maintain acceptable performance for budget level devices. And you are probably reading this article because search engine would have thrown up this compilation along with thousands of other results to your search query.
We understand that you have been looking out for headphones which offer good sound as well as built quality at a price which doesn't break the bank. So we decided to dig & dive little deeper to find out the best budget headphones for you.
And the fruit of our labor is this exhaustive list of best headphones under $150 for those audiophiles who need a good set of headphones to be able to immerse into soundtracks of their choice.
Active Lifestyle Headphones for $150
Sennheiser HD 25 Headphones

Sennheiser HD 25 is one of the default choices for DJs and sound studios around the world. They look very basic but capable of doing the job really well. Rotating ear cuffs lend a lot of flexibility and split headband provided good grip over the head which makes it a perfect choice for workout or jogging. Sound quality is fairly consistent across lows, mids, and highs.
Pros:
Headphones are lightweight and portable.
Built quality is quite sturdy, yet flexible design provides enough comfort for quality listening.
Bass is really good and sound output is consistent across different genres of music.
Cons:
The design is very basic and kind of outdated.
The plastic used for construction feels cheap to hold.
Watch Sennheiser HD 25 Headphones Full Review
V Moda Cross Fade M 80 Headphones

V Moda Crossfade M-80 is possibly the sturdiest headset and the market today across all price segments. According to the brand, a headset is practically indestructible as it is capable of surviving 70 plus drops from 6 feet height and 10 plus flat headset bends. This attribute makes it an apt choice for those long running sessions or even marathons.
Sound quality is quite excellent with good bass. The headset comes with 2 years warranty and very unique 'Immortal Life Program' which enables a buyer to get 50% on new headset anytime after purchase.
Pros:
The headset looks beautiful and comes with the premium packaging.
Multi-device connector which works well with Android, iOS and Kindle devices.
One of the rare headsets to get phenomenal military grade built quality.
Comes in array vibrant colors and option to get initials customized on the headset.
Cons:
A headset isn't very comfortable for prolonged usage.
It provides decent noise isolation but doesn't feature auto noise cancellation
Watch V Moda Cross Fade M 80 Full Review
Skullcandy Hesh 3 Wireless Bluetooth Headphone

Skullcandy Hesh 3 is a wireless headphone model from the renowned brand. The overall design of headphone stands out with simplicity and neat layout. Ear cups turn by around 90 degrees and it is foldable which makes them perfect choice for a fueled up session at the gym. Sound quality is punchy and tight. Audiophiles who love bass will like the performance and sound output comes out really well for electronic or hip hop genres.
Pros:
This pair of headphone stands out courtesy its simple and uncomplicated design.
Delivers 20 plus hours of battery life which is good enough or few days of running or gym sessions.
Quick charge feature ensures that individual is always accompanied by his favorite music all the time i.e 5 minutes of charge gives 90 minutes of playback time.
Cons:
Skullcandy could have provided a pouch or case to carry them in the gym back or backpack safely.
Bluetooth reception becomes little weak across the walls.
Watch Skullcandy Hesh 3 Wireless Bluetooth Headphone
Full Review
Wireless Headphones (for hhassle-free listening)
BOHM B76 Bluetooth Headphones

BOHM B76 is one of the rare wireless headphones which come with top notch Auto Noise Cancellation (ANC) in this price range. They are quite lightweight weighing barely 1.4 pounds and being foldable lends lot of flexibility to them for storage and transfer using enclosed hard shell case. Sound quality is quite outstanding with measured output at all noise levels.
Pros:
Headphone boasts all aluminum design which lends premium finish and sturdiness to it.
Fit is really great and comfortable on ears and head.
ANC makes it an amazing value for money product at under $150.
Cons:
A very small battery which lasts only 4-6 hours which is too low in comparison to the competition.
Watch BOHM B76 Bluetooth Headphones Full Review
Sennheiser HD 4.40 Bluetooth Headphone

Sennheiser HD 4.40 is one of the few models which manage to tick all the boxes when it comes to performance, utility, and comfort. A headphone is lightweight and quite comfortable on the ears. It comes with fabric travel pouch and NFC for quick pairing with other devices. Battery backup is decent at 25 hours approximately which is neither too high nor too low. Bass is emphasized nicely and output is clear on mids and highs.
Pros:
Built-in microphone is very good for phone calls.
Headphone delivers consistent sound performance across all genres of music.
Built quality is nice as good quality plastic has been used which makes it a durable headset.
Cons:
Oval shaped earplugs might not be suitable for people with big ears. They tend to get warm also after prolonged usage.
Watch Sennheiser HD 4.40 Bluetooth Headphone Full Review
Sony MDRXB950BT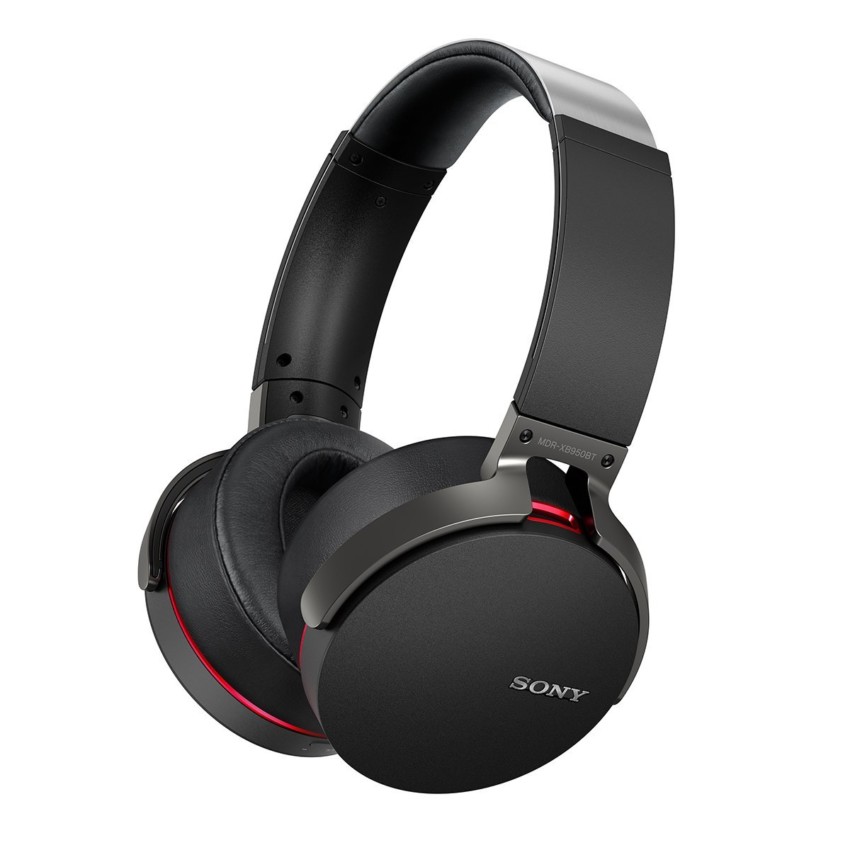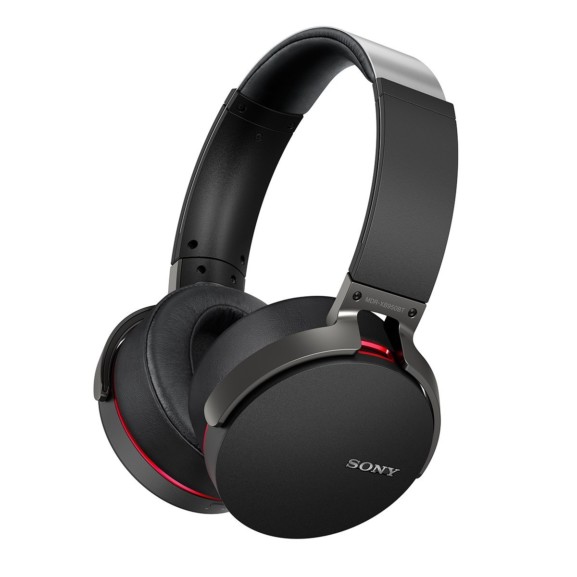 Sony has been building XB (Extra Bass) line of headphone primarily for the bass lovers. And this model is the Bluetooth rendition of the same range. Ear cups are quite big and would be comfortable for an individual with all ear sizes. A headphone made for bass lovers has to deliver on that front and it doesn't disappoint at all with clear vocals and great bass. The headphone also features NFC for quick pairing with music source and bass boost feature which can be enabled by a separate button on the device.
Pros:
Combination of metal and plastic give a durable and neat finish to the product.
Clearly delivers a delightful experience for bass lovers.
Cons:
Bass boost features distorts the sound quality.
Watch Sony MDRXB950BT Full Review
Headphones for Immersive Gaming Experience
Lucid Sound LS30 Universal Gaming Headset

LS30 from Lucid Sound can be hailed as an all-rounder headphone which is primarily designed for gamers but can serve other functions also pretty well. It has neat minimalistic yet classy design which will suit the taste of gamers of all age groups including teenagers. It comes with cables for connectivity with both major gaming consoles (Play station & Xbox) and provides 15 hours of battery backup.
Pros:
Provides rich luxurious deep sound for best gaming experience.
Extremely comfortable to wear and delivers crisp n clear bass.
Very little sound leakage for an immersive gaming experience.
Cons:
Microphone sound quality suffers after removing cable.
Watch Lucid Sound LS30 Universal Gaming Full Review
Razer ManO'War Surround Sound Gaming Headset

Razer has created quite a name for themselves in the market of gaming headsets. This one comes on the lines of previous good models but unlike them, this is a wireless version. The headset has a medium heavy built but it fits amazingly well on the head, mainly thanks to an excellent gripping mechanism. A microphone is one of the most important components of a gaming headset and this one performs really well and doesn't allow any ambient noises. Sound quality is really amazing and sounds quite natural.
Pros:
Amazingly comfortable fit for long gaming hours.
Sound quality is quite excellent for gaming needs.
Cons:
Built quality is average; feels little brittle on a headband and earcup swivel.
Wireless receiver (after ejecting) leaves an awkward hole in the headset.
Watch Razer ManO'War Surround Sound Gaming Headset Full Review
Hyper S Cloud Revolver Gaming Headset

Surround Sound is the buzzword which defines and comes first to mind when we see the Hyper S Cloud Revolver gaming headset. This feature is the USP of this headphone and is a vanity at sub $150 price point. It provides surreal immersive surround sound experience and makes the shooting games lot of fun as lends accuracy to shots. Music also sounds nice and rich as highs and lows with crystal clear vocals.
Pros:
Only budget headset to provide the amazing Dolby surrounds sound experience.
The detachable microphone provides good sound and removes ambient noise effectively.
Built quality is a good and apt usage of rubberized material which lends it premium finish.
Cons:
Reverberation through headset can be felt in spite usage of rubber on a headband.
Watch Hyper S Cloud Revolver Gaming Headset Full Review
Travel/Daily Commute Headphones
Audio Technica ATH M50X

Audio Technical's M50 model has been around for a while and this new iteration is bound to take ahead the legacy of very popular headphone. A device has excellent built quality and lot of attention to detail has been given while adding utilitarian features. A headphone is very flexible and easily portable which makes it a perfect choice for daily commute or airplane travel. Delivers excellent sound quality at all levels i.e lows are rich, mids are balanced and highs are quite detailed.
Pros:
Noise isolation is phenomenal which makes it an excellent choice for traveling.
Great choice of materials and very comfortable ear cups.
An overall sound output is brilliant across multiple genres.
Cons:
Proprietary detachable sound cables make the experience slightly clumsy.
Available in just 3 color options.
Watch Audio Technica ATH M50X Full Review
AKG 550 Closed-Back Reference Class Headphones

This is one of the most well-known closed back headphones which has been quite popular among regular audiophiles for day to day usage. Built quality is quite exceptional with mostly metal parts making it up. Sturdily built and light weightiness of headphone makes it an ideal option for people who want to listen to music during daily commute or travel. Sound quality is excellent but it's more of a lean and neutral side.
Pros:
A headphone is well built and light which makes it ideal for travel.
Ear cups are exceptionally soft and feel very comfortable to wear.
Audio quality is neutral and very consistent across genres.
Cons:
Fitting isn't ideal for people with small heads.
Sound quality might not appeal to people who like slightly warm sound experience.
Watch AKG 550 Closed-Back Reference Class Headphones Full Review
Ultrasone HFI 780 S-Logic
One of the biggest plus points of Ultrasone HFI 780 headphones is the natural surround sound they provide with their proprietary S Logic Technology. The aluminum based casing provides durable and sturdy built quality to the headphone. Bass sounds quite amazing while mids and highs are at acceptable levels. Flexible nature of headphone with excellent sound isolation make them a good choice for travelers and daily commuters.
Pros:
Exceptionally high-frequency response varying from 10-30Khz.
The strong and flexible build makes them portable.
Natural surround sound with S Logic provides warm immersive music output in a noisy environment.
Cons:
Cable is little thick and stiff for storage and transportation.
No extension adaptor for 3.5mm jack.
Watch Ultrasone HFI 780 S-Logic Full Review
Comfortable Headphones for Prolonged Usage
Bose Soundtrue II Headphone

Bose has been the most renowned name in the industry and any headphone coming from them is bound to some quintessential positives attached to it. Sound True II is very lightweight and phenomenally comfortable to wear. Improvised oval-shaped ear cups ensure that they can be used for prolonged hours of music listening. Sound quality is exceptional at lows as vocals come across clean and crystal clear while sound output at mids and highs is an acceptable level.
Pros:
Headphones are feather lightweight and amazingly comfortable over the ears.
They come in multiple vibrant eye catchy colors.
The microphone is excellent for phone calls and lends good crisp sound over long conversations.
According to SeaWallaLife this works Best for iPhone 12 Devices.
Cons:
Plastic used for device feels cheap.
They perform relatively better on iOS devices which is disappointing for Android users.
Watch Bose Soundtrue II Headphone Full Review
Sennheiser PX 200-II Super Aural Headphones

PX 200-II from Sennheiser is a feather-light headphone which presents itself as the perfect choice for long hours of listening. This particular model folds quite nicely and can be just dropped into the backpack. Steel reinforced headband lends a lot of durability to this super flexible device. It feels very comfortable over the head and its almost negligible weight ensures that one doesn't even realize that they are wearing a headphone. Overall sound quality is excellent except for slightly low bass.
Pros:
The headphone can be carried around with great ease thanks to its lightweight design.
The device has sturdy durable built thanks to the materials used.
Excellent noise isolation along with consistent sound quality across multiple sound genres.
Cons:
Bass output is on weaker side.
Watch Sennheiser PX 200-II Super Aural Headphones Full Review
Beats Solo 2 On-Ear Headphones

Beats Solo 2.0 have incorporated the new design and sound philosophy which beats have been incorporating in their headphones. The device boasts foldable design which can be carried in accompanying pouch. A curve on the headband is perfect for varying head sizes and ear cups are amazingly comfortable. Sound quality is polished with great bass which is the USP of Beats headphones.
Pros:
Grip on head and fit over ears is perfect for long duration usage.
The model comes in a lot of vibrant colors to suit everyone's taste and preference.
Cons:
Glass finish of device acts as a fingerprint magnet.
Feels little weak and brittle on the hinges.
All features of cable like call button and volume control work only on iOS devices.
Watch Beats Solo 2 On-Ear Headphones Full Review
Noise Cancellation Headphones
Sennheiser HD558 Headphones

Sennheiser HD 558 headphones are very comfortable and lightweight and they provide very balanced sound output across all genres. The model provides just enough punchy bass with clear mids and highs. Its neutral sound signature provides consistent sound experience and noise isolation levels are quite amazing i.e. there is absolutely negligible sound leakage. The large soundstage of headphone provides crystal clear instrument separation during gaming also.
Pros:
Fits comfortably over all head sizes.
A detachable chord can be replaced after wear n tear.
Sound isolation works perfectly to provide immersive music listening experience.
Cons:
Plastic used for construction feels cheap.
Hinges feel little brittle; they could have been metallic.
Watch Sennheiser HD558 Headphones Full Review
Sennheiser HD 380 Pro

Sennheiser HD 380 comes across as a headphone with one of the most ergonomic designs in the segment. They are very flexible and great ear cups ensure that one can wear them all day long without feeling uncomfortable. This is possibly the best pair in a market when it comes to noise isolation capabilities i.e moment one puts them on, they take a listener to another world. Sound quality is consistently good across lows, mids, and highs.
Pros:
Sound isolation works phenomenally well as headphone provides consistent performance across multiple genres.
The design is pleasing to eyes, sturdy and flexible for all head sizes.
The headphone comes with a nice carrying case which makes it easier to store and transport them.
Cons:
Quality of proprietary connector could have been better.
Watch Sennheiser HD 380 Pro Full Review
V Moda Cross Fade LP2

V Moda has created a good name for themselves with a phenomenal quality of military grade headphones. Usage of Kevlar and rubberized plastic lends a lot of sturdiness to the device. Overall, sound output is tilted towards bass; lows are deep & clear, mids are slightly muffled and murky while highs are sparkly and detailed. Noise cancellation works really well and there is barely any sound leakage.
Pros:
Headphone lives up to the reputation of the brand by providing consistent sound quality across various genres.
The soundstage is good and wide for the design and provides great listening experience.
Hexagon shaped case provides excellent protection for the headphone.
Cons:
Sound performance over mids is mediocre, could have been better.
Watch V Moda Cross Fade LP2 Full Review
Conclusion
As we have figured out by now, there are ample of choices in the market from some of the most well-known and legendary brands. In the end, it boils down to the individual about which feature or product attribute would be their top priority.
Our recommendation for active lifestyle headphones would be V Moda Crossfade M80 for their sound performance and built quality while BOHM B76 will be our preferred choice for Bluetooth headphones for the comfort and sound quality.
Individuals who use headphones for extended durations can choose Bose Soundtrue II for the comfort it provides for long hours and Ultrasone HFI 780 is perfect for people who want to listen to music while commuting or traveling.
Gaming enthusiasts would thrive on Hyper S Cloud Revolver for the astounding sound experience while V Moda crossfade LP2 will be our recommendation for noise cancellation budget headphones. Overall, each headphone has its pros and cons and final choice would depend upon individual's preference in terms of design, comfort, sound quality, and brand.