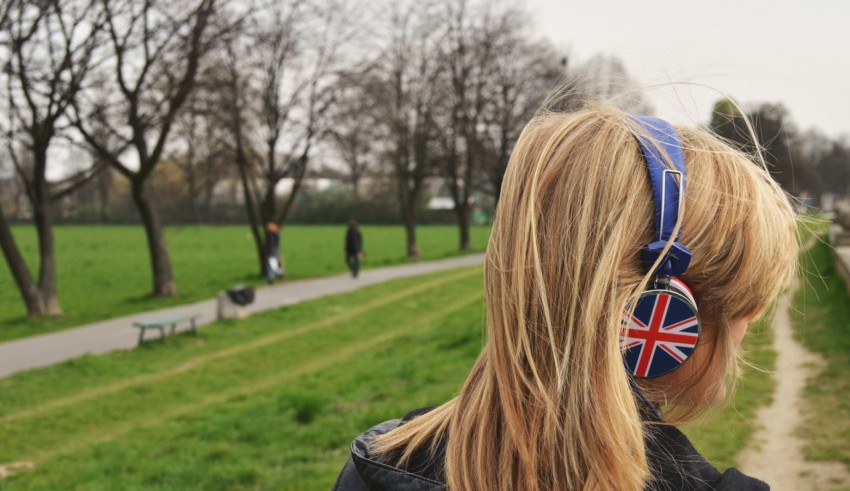 When it comes to headphones, market is filled up with numerous choices. Especially when we talk about budget headphones, they are being offered from everybody including famous electronics brands, high end speaker manufacturers and start-ups who are trying to break the clutter with their innovative offerings.
Basically, every brand worth its salt is trying to grab market share in the humungous budget headphone segment.
And you are probably reading this article because search engine would have thrown up this compilation along with thousands of other results to your search query. We understand that you have been looking out for headphones which offer good sound as well as built quality at a price which doesn't break the bank.
So we decided to dig & dive little deeper to find out the best budget headphones for you.
And fruit of our labor is this exhaustive list of best headphones under $100 for those audiophiles who need a good set of headphones to be able to immerse into soundtracks of their choice.
Over-The-Ear Headphones for Comfortable Listening
Grado is one of the few brands in the market which has purely relied upon word of mouth advertising for its products and this particular model SR80E is one of the best entry level headphones. It has very neat retro looking design and sound quality is excellent and open back design gives it better sound stage. This headset works best for connoisseurs of acoustic based genre like Jazz or Classical.
Review:
Pros:
SR 80E has eye catchy retro design which is bound to grab lot of attention.
Headsets are very light weight which makes them easy to carry/pack.
Excellent sound quality at this price point.
Cons:
Lot of sound leak happens which makes them not so ideal for usage during commute or workplace.
They don't have built in microphone which limits their utility when plugged with mobile phone.
Built quality is quite average.
Audio Technica has some pretty good offerings in the budget segment headphones. M40X is the entry level model from them which offers great sound quality. Overall built quality is nice and mids sound really great on these headphones. It comes with detachable proprietary cables which provide more flexibility to the headphone.
Review:
Pros:
Fits very comfortably overhead and seals up ears nicely to reduce sound leakage.
Detachable cables increases life of headset as cable is generally fragile and detachable ones can be replaced if they stop working.
Cons:
Tight gripping around ears stops air flow around ears which makes ears warm after prolonged listening.
Cables aren't universal as Audio Technica uses proprietary jacks across all models.
Shure is one of the most renowned brands in headphones segment and SRH440 Professional Headphones by them have been a revelation in under $100 price segment. Sound quality of these headphones can be compared with some offerings from Beats or Sony at thrice the price point. Design is neat and minimalistic while built quality is sturdy.
Review:
Pros:
Headsets are foldable which makes them easy to pack and carry.
Sound quality is quite extra ordinary.
Overall design is quite good and excellent manufacturing quality makes them durable.
Cons:
Relatively on heavier side in terms of weight.
Head band has plastic feel to it and ear padding is extremely thin which leads to sound leakage.
Bass punch is on relatively weaker side.
Philips has been making wide range of in-ear and over-ear headphones since very long time. But this particular model Philips Downtown Citiscape has managed to grab lot of attention from customers and reviewers alike. Model has an elegant design which comes in vibrant funky colors. Sound quality is quite good and noise cancellation is almost perfect for an entry level headphone.
Review:
Pros:
Mid-range sound and treble sound great which makes it ideal for day to day usage.
Literally no sound leakage which makes it perfect for travel or office usage.
Design is eye catchy yet minimalistic in nature.
Cons:
Build quality 3.5mm jack is very low which makes it prone to breakage.
Cables aren't detachable which is usually norm in good quality headsets.
Bass punch is on relatively lower side.
Under $100 price bracket has many contenders which provide excellent sound quality but Creative Aurvana Live! 2 is the model which comes close to perfection and can be considered as contender for top slot in this segment. It has a unique elegant design; nice mid-range of sound; enough bass for Trans or rap and least amount of sound leakage.
Review: https://www.youtube.com/watch?v=BG0TuHe-_wk
Pros:
Design is very aesthetic and it feels very comfortable on ears and head.
Amazing sound quality especially on mid-range.
Quality of detachable cable is phenomenal. It also hasremote to receive/reject calls along with volume control.
Cons:
Mids and highs are slightly dialed backi.e theycould have been on crisper side.
Sony MDR7506 have created quite name for themselves in the market and as on today, they are the default standard at sound studios around the world. They come in a beautiful packaging; ears cups are flexible and provide phenomenal sound quality across all genres of music. All these qualities at sub $100 pricing – literally makes them a must have pair for all audiophiles and music enthusiasts.
Review: https://www.youtube.com/watch?v=ER6exuVB5Sk
Pros:
Built and design is possibly best among all the options in this price range.
Amazing sound isolation – literally no sound leakage or external sound interference.
Sound quality is unbelievable i.e MDR 7506 is one of the rare budget headsetswhich provides crystal clear highs, mids and lows.
Golden 3.5mm jack with adaptor looks very classy.
Cons:
Coiled hard cable is quite hard.
Headset is on relatively heavier side and less flexible.
 AKG K240 is one of the legendary headphone models with cult fan following since the 1970s. This model has been living up to its legacy and still continues to enthrall music aficionados around the world. Headphone has classy look and feel courtesy smart use of golden color. Sounds quality is excellent but overall bass and treble are on lower side.
Review: https://www.youtube.com/watch?v=mC9sh4eCcfQ
Pros:
Headsets are feather light and very flexible.
Deep Ear pads lend comfort to ears and clear sound.
Groovy Sound quality makes them cut above the rest in the category.
Cons:
Built quality is average and they do feel little brittle while holding.
Sound leakage happens at high volume and sound is relativelyon lower side at all frequencies.
Sennheiser HD201 is an entry level headphone which covers all the bases for a regular audiophile. Built quality is decent for the price bracket it comes at; ear padding is flexible and soft which makes overall experience very comfortable. Head cover is soft and doesn't really hurt the head.  Headphone gives overall excellent volume output with nice bass.
Review: https://www.youtube.com/watch?v=zzLwTCzi3kE
Pros:
Overall design is excellent which makes headset very comfortable for long usage.
Works flawlessly at high volume.
Cons:
Cable which is approximately 10 feet is too long for travel or commute.
Sound quality at lows is kind of ok but not really great.
This is one of the few entry level headphones which scores phenomenally well on comfort. They boast swivel spring based ear pads which add to the comfort. Audiophiles can easily wear them for hours without breaking any sweat or getting pain points. Bass and highs come out really nicely and sound neutral overall which works well for users.
Review:  https://www.youtube.com/watch?v=Ds6cph2n5kA
Pros:
Sound quality is exceptionally good.
Scores high on comfort on ears and head.
Cons:
Build quality and material choices are quite average i.ecan be drastically improved.
Skullcandy understands the inclination music aficionados have for bass and they came with this model to cater to them. Crusher provides enough bass for a headphone and depending on personal taste allows users to customize it. Highs are crisp and clear on this headphone and it comes with a pouch which makes it easy to store or transport it in the luggage.
Review:  https://www.youtube.com/watch?v=kfVSX2FWwoM
Pros:
Headset is really comfortable over ears and head for long hours of listening.
Good build quality and comes in wide range of vibrant funky colors.
Exceptionally good bass for bass lovers.
Cons:
Design is very outdated and boring.
Sound quality on mids and lows is very average.
Bluetooth Wireless Headphones for Active Audiophiles
Hesh 2 is the first ever pair of Bluetooth headphones from Skullcandy and they have managed to create a sturdy good looking wireless headset. Built quality of headphone is quite good, it uses smart combination of rubber and plastic which contributes to tensile strength and cool looks of headphone.Bass quality of headset is really good; and icing on the cake, it comes with lifetime warranty from Skullcandy.
Review: https://www.youtube.com/watch?v=vCJiYDmQmis
Pros:
Bass quality is quite excellent which is any day given for a Skullcandy headphone.
Headphone is really flexible and sturdy.
Having microphone in a wireless headphone is always a bonus.
Cons:
Sound output could have been on crisper side.
A well-known brand like Skullcandy can make use of better materials for more premium finish.
This pair of Bluetooth headphones from Bluedio is an exceptionally good looking pair from the brand. Surprisingly, it comes with a hard case which can be used to store or transport the headset safely. Bass is quite smooth and noise cancellation kicks in very effectively when one chooses to switch it on.
Review: https://www.youtube.com/watch?v=Gf_P3X5n1qY
Pros:
Beautiful aesthetic design makes it one of the best looking wireless headphones in the market.
Choice of materials used is excellent which lends premium finish to the headphone.
They are very comfortable to wear and sturdy built acts as bonus point.
Cons:
Bass output could have been punchier.
CB3 Hush Wireless Bluetooth Headphones are perfect bang for buck for anyone who is looking for entry level Bluetooth headphone. This pair provides 15 hours of playback time at an average on a fully charges battery. Sound quality is decent with acceptable bass and treble output.
Review:https://www.youtube.com/watch?v=xSjhmW4nNNY
Pros:
Active noise cancellation works quite perfectly.
Beautiful design makes them very eye catchy and also contributes to comfort factor of the headset.
Cons:
Choice of materials could have been better – feels cheap
Bass punch is on lower side.
 Plantronics has few other offerings in premium segment but with his model they have created waves in budget Bluetooth headset segment. Backbeat 500 comes in three colorsand provides decent bass output and sound quality on mids. They claim to provide 18 hours of playback time on fully charges battery which is quite good. Packaging also includes pouch and headphone cable.
Review:  https://www.youtube.com/watch?v=odTRF64s8Zo
Pros:
Lot of value for money features.
Headset is very lightweight and comfortable on ears and head.
Cons:
Sound quality is quiteInconsistent.
Design is outdated and boring.
JBL has a rich history of creating amazing speakers and they have successfully managed to translate same expertise into headphones too. E45BT is the entry level Bluetooth wireless headphone from the brand which boasts superior sound quality to many of costlier headsets. Sound quality is absolutely astonishing; mids and treble also come out quite clearly along with punchy bass.
Review: https://www.youtube.com/watch?v=4M9vd6BCxKw
Pros:
Headset has foldable design which comes in bright range of colors.
Sound quality is really phenomenal.
15 plus hours of battery life is good enough to get through couple of days without charging.
Cons:
Ear pads could have been wider and deeper for better comfort.
Avantree has created this light weight Bluetooth headphone which provides astonishing sound clarity. Bluetooth has 30 feet range and provides balanced sound for all kind of music genres. Build quality is solid and packaging also comes with hard shell case for the headphone.
Review: https://www.youtube.com/watch?v=RyAyQ2USs_w
Pros:
Headphone is foldable which makes it easier to store and carry.
Sound quality is crisp and clear while bass boost button is a delight for bass aficionados.
Exceptionally good battery life of 40 plus hours.
Cons:
Microphone performs poorly over phone calls.
Symphonized Wrath Premium headphones are one of the best looking headphones one would ever come across. Brand has left no stone unturned in terms usage of premium materials including wood and aluminum. Build quality is quite amazing and sound performance is equally good too.
Review: https://www.youtube.com/watch?v=vISZQ80_Lts
Pros:
Unique aesthetic design makes it stand apart amid competition.
Phenomenal premium build quality lends long life to the headphone along with great resell value.
Sound output provides crystal clear mids and very balanced sub bass frequencies.
Cons:
Headphone is slight uncomfortable to wear.
Separate detachable cables for both sides make managing headphone a clumsy affair.
Sound output strangely requires high quality audio source.
PawwWavesoundhas a very premium kinda metal clad finish, though it doesn't really boast any metallic parts. Overall design is beautiful and ear padding is very comfortable for long hours of listening. Sound performance is average with clear high tones and rich mids. Battery life is 10 hours plus and headphone also comes with cable as connectivity option.
Review: https://www.youtube.com/watch?v=4SS7C2IsAB0
Pros:
Metal based design and built philosophy makes the headphone very beautiful and sturdy.
Extremely comfortable to wear over long periods of listening.
Cons:
Auto Noise Cancellation doesn't work well for high pitch music.
Sound output lacks punch across low bass levels.
Conclusion
As we have figured out by now, there are ample of choices in the market from some of the most well-known and legendary brands. In the end, it boils down to the individual about which feature or product attribute would be theirtop priority.
Our recommendation would be Creative Aurvana Live! 2 and Sony MDR7506 Professional Headphones as they both are very comfortable to use and provide excellent sound quality for all kind of music genres.
While JBL E45 Bluetooth Wireless Headphone would be our pick in wireless headphones category as it offers good design along with phenomenal sound quality.
Overall, each headphone has its pros and cons and final choice would depend upon individual's preference in terms of design, comfort, sound quality and brand.