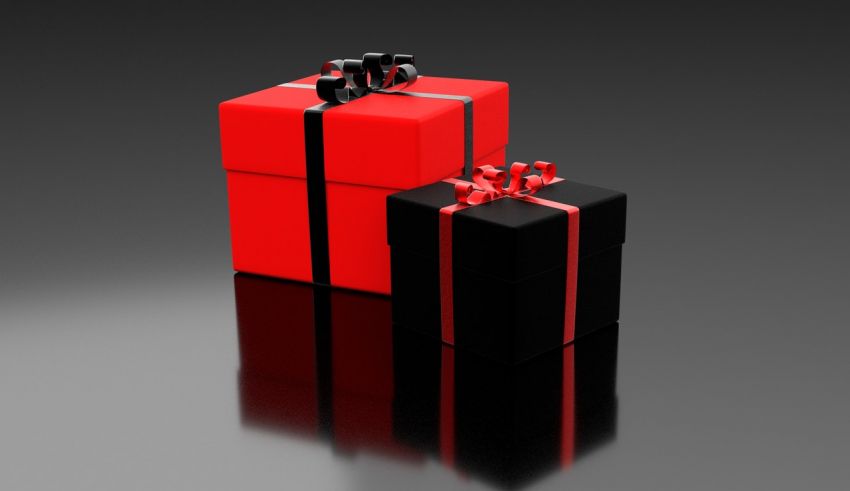 Parenthood, it is one single word that comprises a tornado of emotions. It's a stage when you might be on cloud nine, but might just want to rip that hair off your head at the very same time.
Yes, the baby itself is a gift, but don't you think gifting something thoughtful to the new parents can ease off their responsibilities?
Here's a round-up of Ten thoughtful gift ideas for the couples entering parenthood:
Rating: 3.5
The newcomers possess a low immunity and a greater risk of falling sick. This pacifier thermometer, as the name suggests, is the most convenient and effective device to measure the little being's body temperature.
Not only will it comfort the already cranky baby, but will also indicate fever. What's more? It beeps when the readings are complete. The additional memory feature recalls last reading to help monitor the child's progress. It's easy to handle even while traveling and can be used to constantly monitor the baby's temperature.
Rating: 3
Just place a pee-pee teepee on his wee-wee during diaper changes, and the hazard is averted. Made from 100% cotton, it's fully machine washable and reusable.
Bundled in a miniature flannel laundry bag, a package of Laundry Blue Airplane Peepee Teepees is just what the mama and papa need to manage the mischief.
Rating: 4.5
Every toddler loves playing with his food, so why not gift him an actual toy plate to keep his food in and play with it. Let the baby's creative mind run wild and let him relish his meal the way he wants.
The set includes one Construction Plate and three Construction Utensils, which are designed to fit and work together. The plate has divided sections with specific locations for the Fork Lift Fork, Front Loader Spoon, and Bull Dozer Pusher to park when not being used to eat with.
Rating: 4
The fast and the furious baby is going to take his first car ride in this very car seat. How memorable! This is a perfect gift for a couple expecting a baby. It has 5 Point Harness, adjustable Head Support, canopy, carrying handle and latch. What else do you need?
Rating: 4.5
From diapers to lotion, to powder to towels, this 'hiccapop' product takes care of everything. So, no mindlessly running through the house grabbing the various things, just hang it in one corner, and you're all set to go!
With 6 convenient shelves and 2 pockets to organize and hold up to 72 diapers…(wow) your wipes, powder, lotions and extra clothes will always be in one convenient place. Basically, keeps all your baby essentials at your fingertips.
Also Read: Top 15 Amazing Gift Ideas for Runners For There Daily Use (2019)
Rating: 4.5
Technology has been ever advancing, why not make some more good use of it! Cold wipes shock a baby's sensitive skin, making your baby irritable and fussy. Warm wipes soothe and calm your baby, especially during late night changes.
Store up to a week's worth or your favorite diaper wipes. The universal container does not require any specific type of wipe, including flushable wipes. The inbuilt glow technology makes things easier, thus you don't have to switch on the light at night.
Rating: 4.5
The instant bottle warmer is going to make any couple's lives so much easier. Everyone knows how cranky a baby gets when hungry.
This bottle warmer ensures that your baby gets warm food everywhere, within seconds, thus removing the awkwardness of a crying baby in public.
Rating: 3.5
Bathing a baby is just as tedious as it sounds, but make sure you don't miss out on the fun! This comfy and extremely useful bathing tub eases the act, thus leaving only pleasure and fun for the couple.
The soothing waterfall feature circulates water to help clean and warm baby's back during bath time and the oversized washcloth can also be placed on baby's chest to help prevent chills. The large tub allows for plenty of room to splash and play as baby learns to sit up unassisted. What's more? This tub grows with the baby from newborn to toddler so that the little bundle of joy can sit and enjoy a nice warm bath.
Rating: 5
We literally do everything to get rid of all the germs and bacteria from the vicinity of the infant, but it never seems to be enough. Well, your worries are over as this wand is going to kill all the germs and help your baby's environment be safe!
It kills bacteria, mold, Escherichia coli, Staphylococcus aureus, Candida albicans, viruses and allergens on hard surfaces in homes, offices, vehicles and other public places. It's very small and light, easy to store in a briefcase, handbag or luggage. Simply push the switch and pass the wand through the area in which you want to sterilize the surrounding objects before they reach the skin and voila!
10. Crawling Kneepads and Teeth Mittens 
Rating: 4.5
It's very important to be extremely cautious when the baby finally starts taking the baby steps. A newborn's skin is too fragile and sensitive and requires the utmost care. To prevent scraping and scratches, knee and elbow pads are just what you need. Made from 90% cotton,7% Dacron and 3% Spandex, the no-slip kneepad has really good grip.
It is breathable, which means it allows ventilation around the knees to eliminate discomfort. It is also machine-washable, and dryer-safe for easy cleaning. Perfect for any type of flooring, it also includes a pack of baby teething mitten glove. It can help crying babies and coax baby to sleep while the top soft silicone teether helps your baby relieve sore gums. The crinkle sound, pain relieving texture, and teething mitt crinkle sound will stimulate learning to help your baby reach their developmental milestones sooner.
Our compilation of thoughtful gift ideas will help you win the heart of the couple entering parenthood, while easing off their burden. Which gift are you picking first?