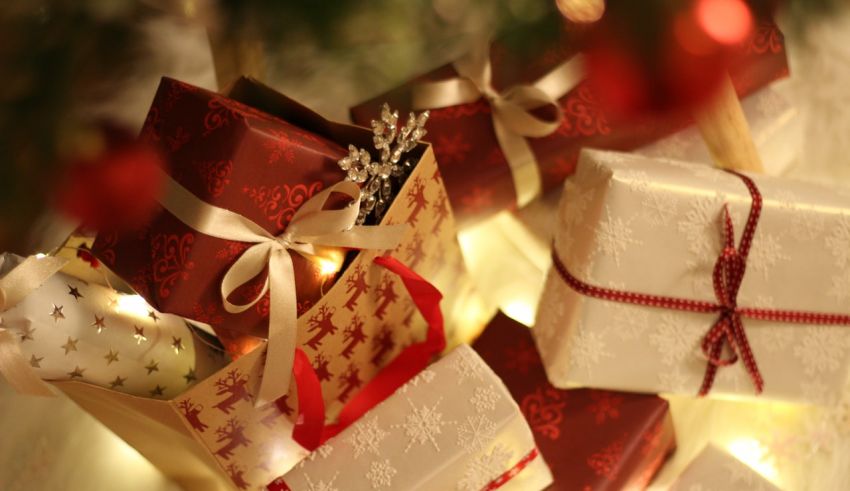 You've already bought the women in your life several gifts but every time you try to choose a gift, it's a task in itself. What if we told you that you can stray from the path and give something really meaningful to your partner, sister, friend, mother, whoever you wish to gift.
Whether you're looking to pamper her with something girly, or you need something for the woman who has everything, here's a list of gifts for every type of girl that you definitely can't go wrong with.
Here's The list of Best Gift Ideas for Her (Girls & Women):
1. Lululemon Wunder Under Hi-Rise Yoga Pants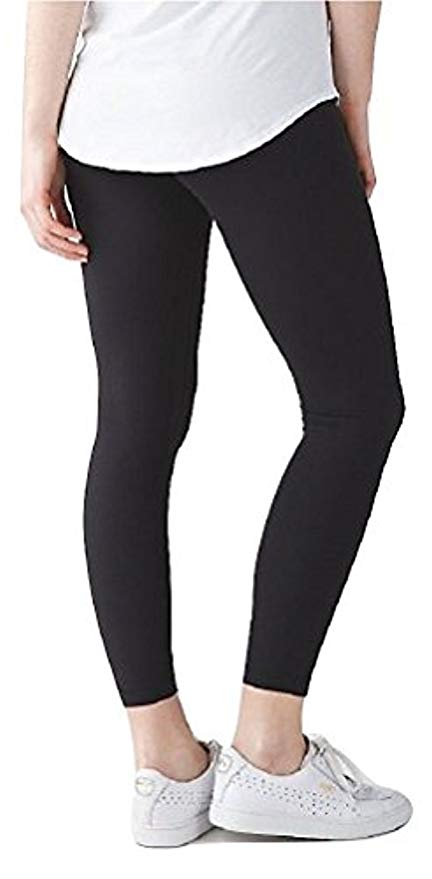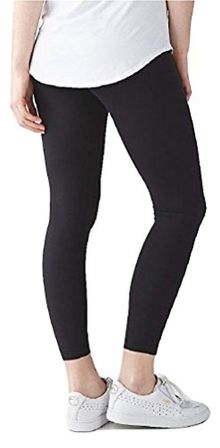 These pants are perfect for the fitness freak who takes exercise pretty seriously. But that doesn't mean it's only exclusive for yoga lovers. These pants are multi-purpose when it comes to women.
Whether they want to lounge on the sofa or run errands, can never go wrong with yoga pants.
These are a great take on the classic yoga pants and take it to another level. It's the more comfortable and prevents camel-toes. A Lululemon is a must have buy for every woman, and definitely worth the price tag. The fabric of these pants is great and it's a very breathable cotton which allows them to stretch their limits.
2. Zodiac Necklace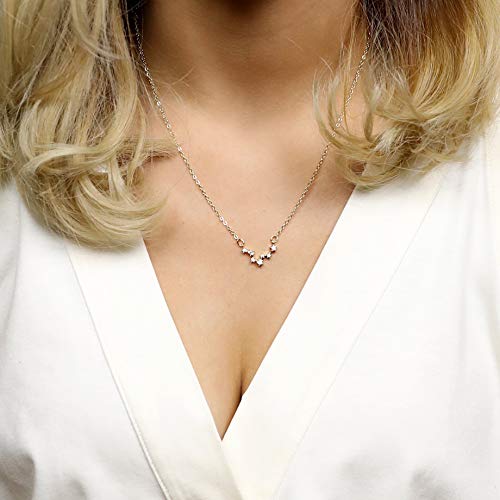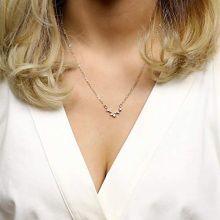 These zodiac necklaces are perfect if you want to give that personalised touch to your gift. And the great part about them is that they don't feel corny or over the top at all.
It's great for the woman who prefers low-key gifts than bold, loud ones.
The simple gold pendant in the shape of their zodiac is a statement piece which can be worn in the current style of layering or alone, whichever one she prefers. It's a great anniversary, graduation, or birthday gift, a very unique gift for the unique person she is.
3. Tom Ford Lipstick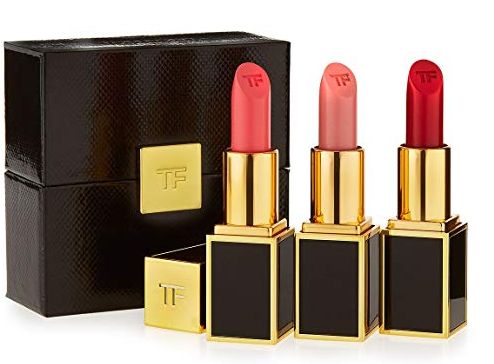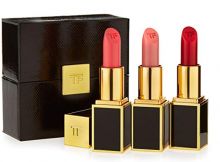 A luxe lipstick is a great way to treat your lady. Take a page out of her own book and buy her that lipstick she's been fantasising about.
A Tom Ford lipstick is a treat in itself with options varying for deep dark red, to all the nudes she could dream of.
Buying that set won't be a mistake ever, she'll get to choose from three colours that can be used on a daily basis. The lipsticks are known to be a luxury with their rare and exotic ingredients and dream packaging. Believe you me, cosmetics aren't any less than jewellery for women.
4. Amazon Echo Dot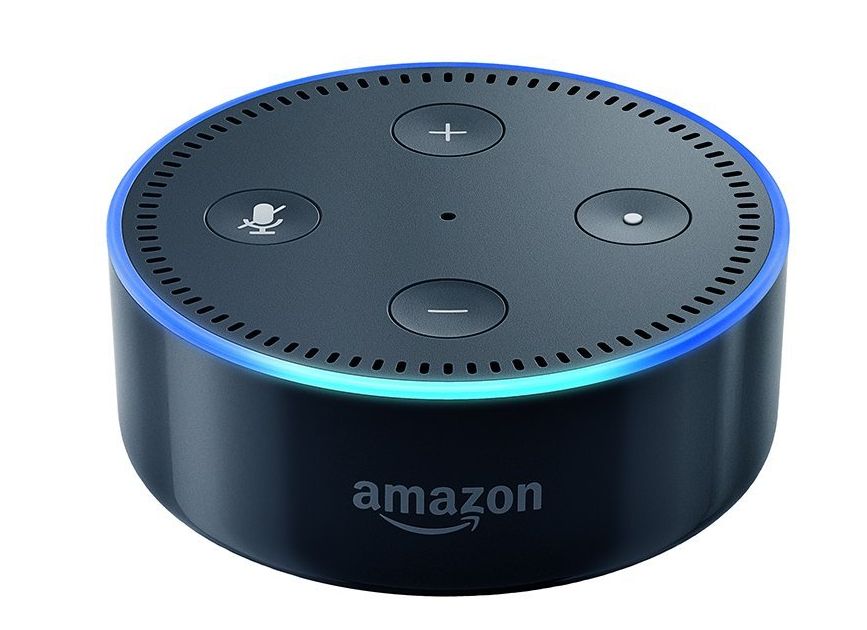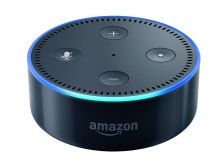 For the homemaker of the family, this gift is great as it'll help her outfit her home with smart controls. Alexa will be like an assistant who helps her figure out things that used to earlier frustrate her to death.
If you've ever had a woman who gets frustrated when even the tiniest thing goes wrong, then here's your answer. Amazon Echo Dot will help her make a game plan for every single thing, from deciding what the best route for work is to exploring that new paella recipe she'd been reading.
5. Bvlgari Perfume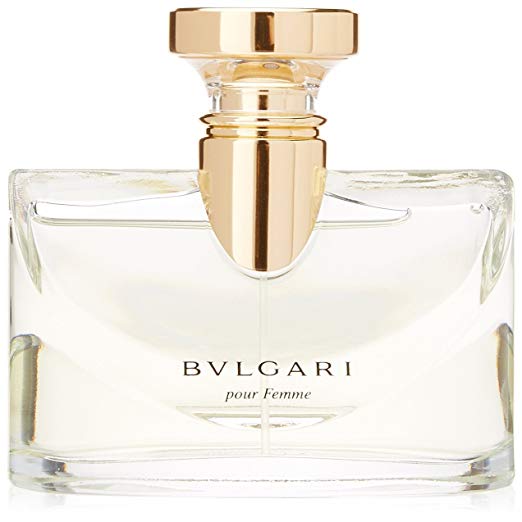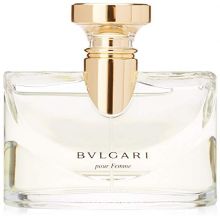 For those who like to smell like luxury, this Bvlgari perfume is a great way to smell like a million bucks while out and about painting the town red. It's an investment to make for those nights when she wants to feel fancy and pampered.
A little spritz of this for date night, or girls' night and she'll be ready to go. It's a great way to keep the illusion of jasmines, orange blossoms and violets with you at all times. The perfume is recommended to be worn as an evening scent.
6. La Mer care set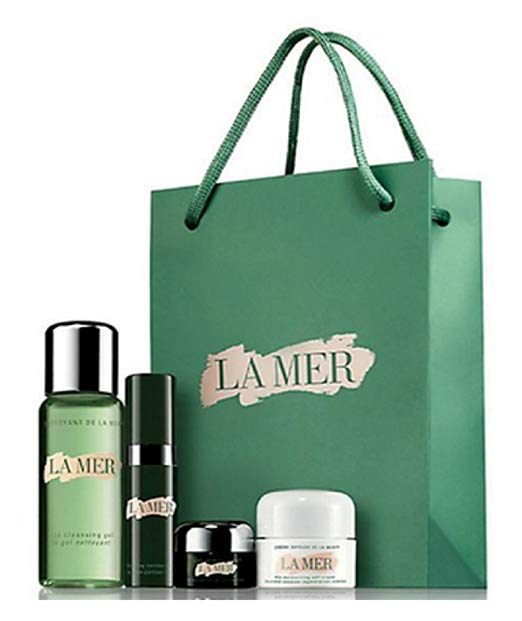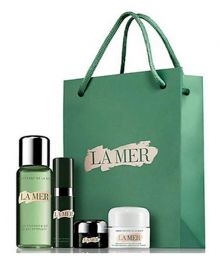 La Mer is a beauty brand loved by people with luxe tastes and when it offers four pint-size products for a taste of bougie beauty, it's an offer you absolutely cannot refuse.
The standard price for each item runs up to $145. With this care set, you can buy all four for significantly less. It's like a tester she needs to realise which product is worth the investment. Any woman who loves a good bargain who love a set which enables her to get a taste of luxury at the fraction of the price.
7. Impressions Vanity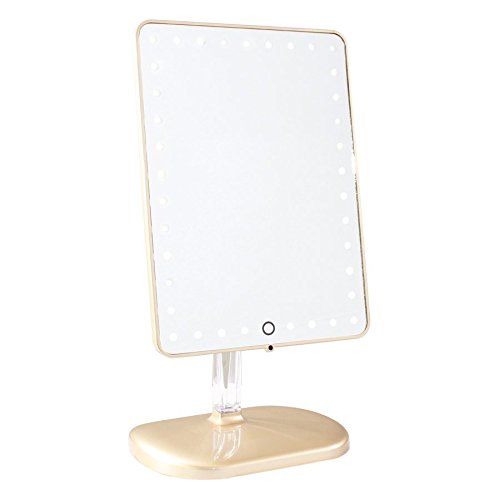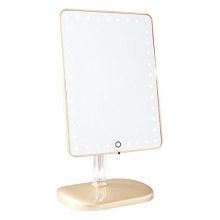 Jazz up your lady love's beauty routine with a smart mirror that lights up. Every girl knows how important good lighting is when doing their makeup. This light plus mirror serves the purpose and gives the illusion of daylight, or whichever light they want their makeup to resonate to.
The vanity is bluetooth enabled and has a USB charger attached. So she can rock the tunes, get good lighting and have bang on makeup all at the same time. A great investment for the one who always likes to look Instagram ready.
8. Jade Roller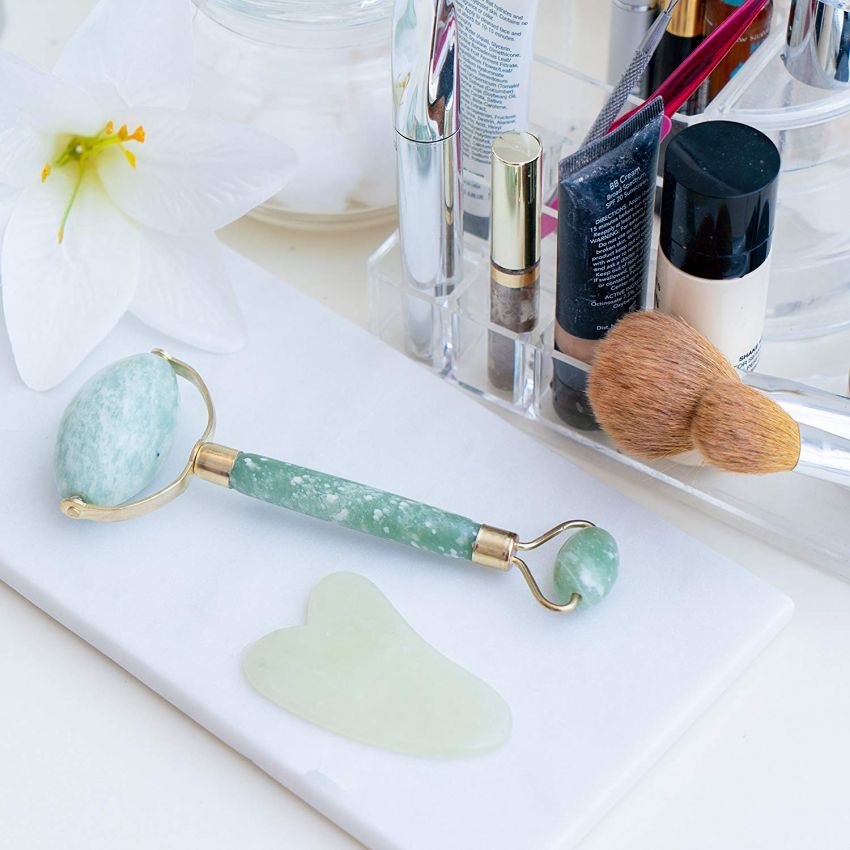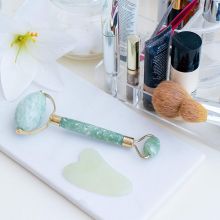 This new beauty trend took the internet by storm with top models following including this ritual in their routine. Jade rollers have been a staple in Chinese skincare routines and are believed to have healing and protective properties.
They're supposed to be a quick, easy cute for daily skincare struggles like dark under eye circles and puffiness from fatigue or even water retention. Massaging the face can instantly relieve tension by running it along the brows and jawline. It's a good gift for someone who can only spare five minutes from her daily routine and allot it to 'beauty'.
9. Silk Scarf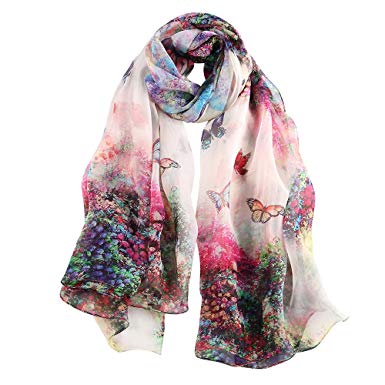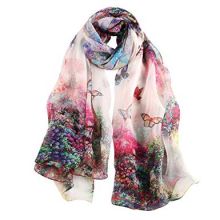 A silk scarf is a shortcut to chic and there's no wrong way to wear – on the neck, tied around the wrist or even the waist, or as an accent to a new bag. It's a fashion cheat sheet to rock that Parisian look.
It's a great holiday gift, something that goes with all kinds of outfit. It's also a great gift for the curly haired one who likes to keep her hair wrapped, silk is a great fabric to use on frizzy hair. A neutral colour will go a long way.
10. LuMee Case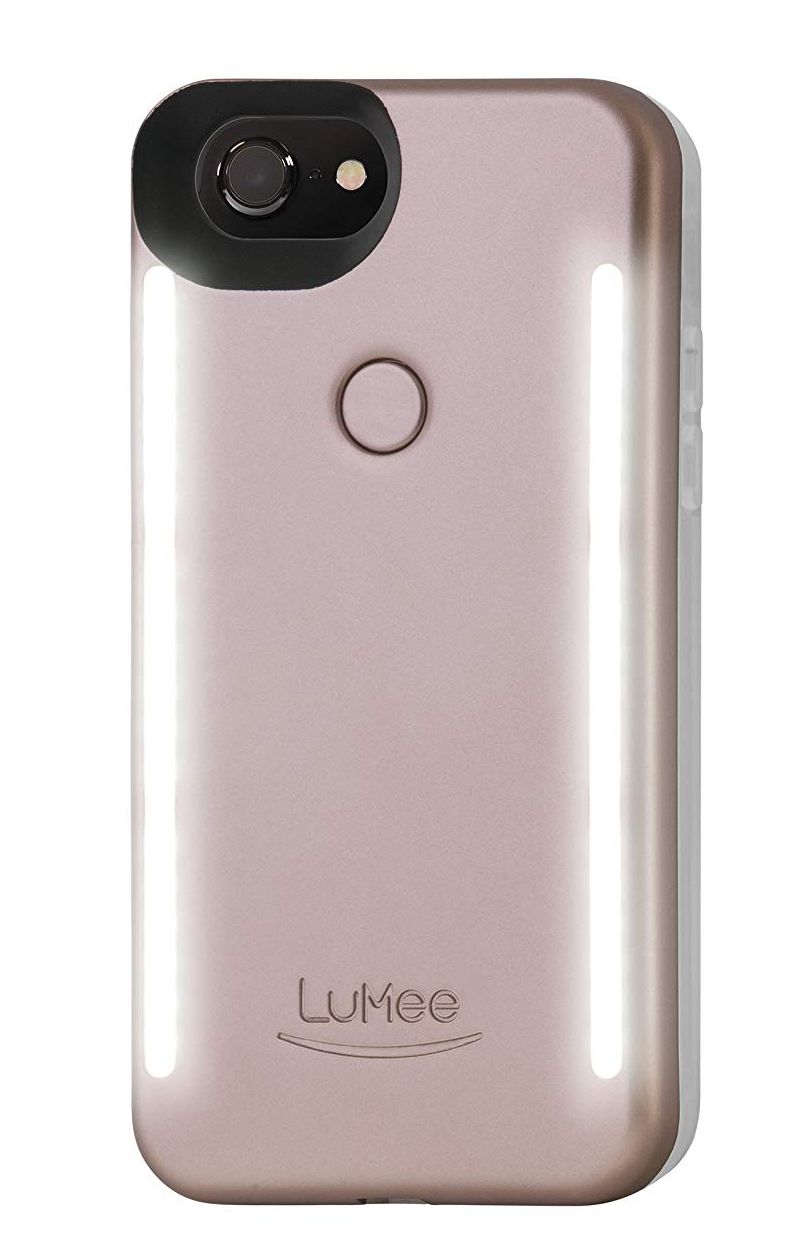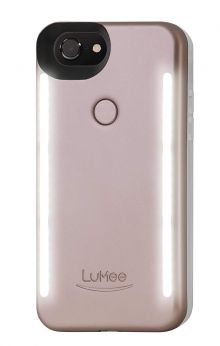 Ensure she's always selfie-ready with this illuminating rose gold iPhone case from LuMee. The lit case features both front and back panel lighting and an adjustable dimmer for the perfect light during every situation. All things said, it's also a great protector for the iPhone, apart from being a great illuminator.
It's drop proof and has rubberized edges for a better grip. Kim Kardarshian uses it, so your girl will definitely go mad over it. It takes 30-45 for a full charge and after that she's good to go.
Check Also: 15 Best Gift Ideas for Dad (Unique Birthday Gifts) To Buy In 2020
11. Wine Decanter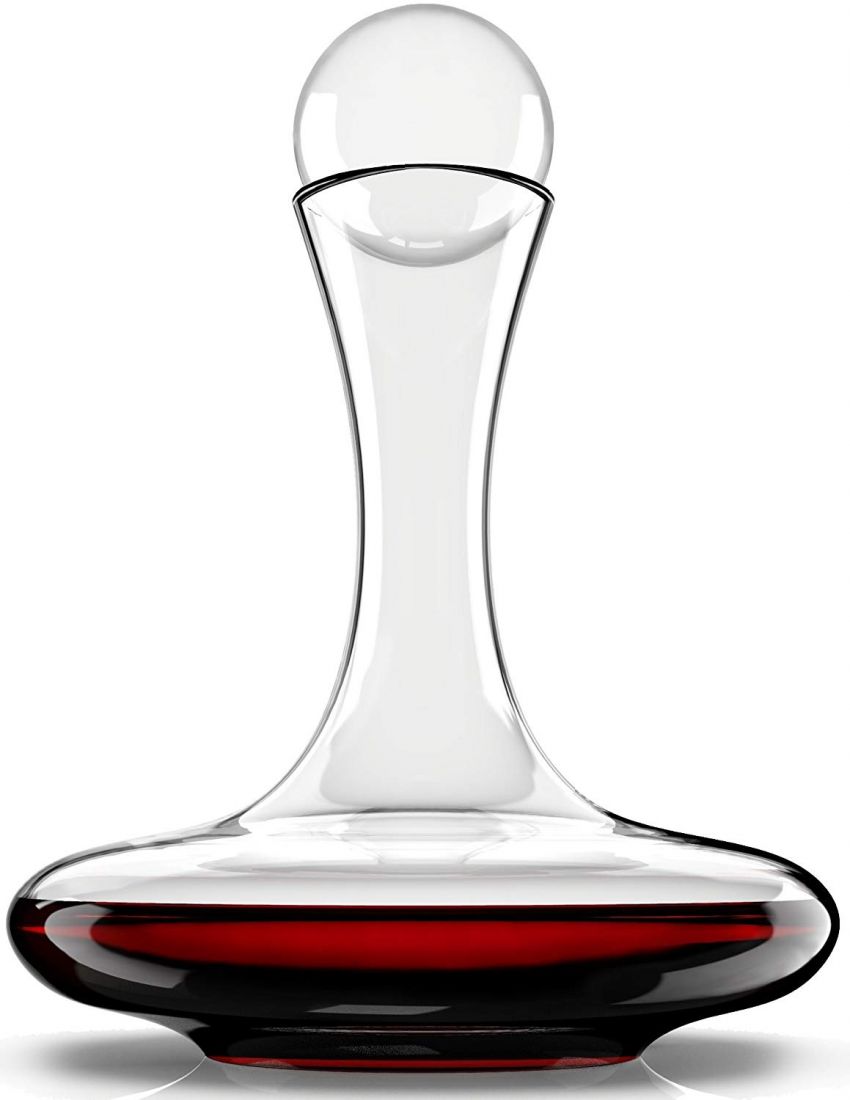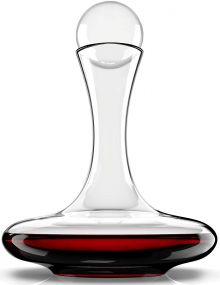 Buy her a bottle of her favourite red and this beautiful decanter, a perfect match made in heaven. This hand-blown decanter oxygenates the beverage with ease, for all the bougie vibes she craves. It's a great conversation piece to pull out when guests are over.
It's also a gift your mother would appreciate if she's a wine connoisseur. It blends the old fashioned charm with elegant modernism, making wine drinking a pleasure in itself. It can be used for other beverages such as champagne, gin, vodka, cocktails, water, juice, anything and everything. It's smoothens the taste and provides a more rounded flavour of any beverage.
12. Cross-body bag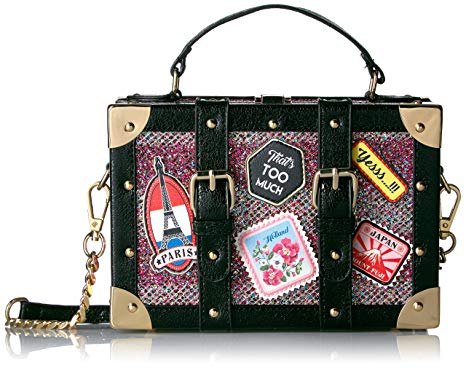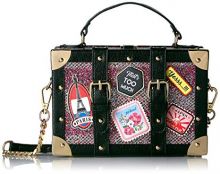 A box handbag is all over Instagram right now with bloggers to influencers rocking this style.
Pick up a vintage looking handbag for your girl and she'll flaunt it wherever you take her.
The bag comes with a cross-body strap so she can switch up styles real quick. The bag has great illustrations for the wild one and also for someone who likes to make a statement with their accessories.
13. Espadrille Wedges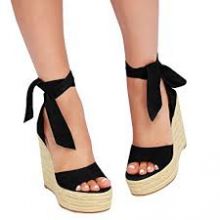 Shopping shoes for someone else can be tricky, but these espadrilles are the perfect mix of classic and unique.
The girl-next-door style is pretty popular right now and these espadrilles are back in style for being comfortable yet fashionable.
It's a great fir for casual, work, holiday, party, whatever she chooses.
14. Fitbit Flex 2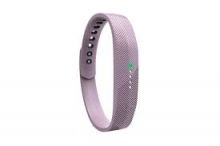 A fancy, pretty fitness tracker is a great accessory to add to her workout gear. Shop this ultra-thin, lavender activity tracker from Fitbit that won't crash her jewellery arm party.
The FitBit Flex 2 tracks calories burned, maps sleep patterns, and even has unique vibration and light notifications for calls and texts.
It's swim-proof for swimming in the ocean, shower, pool and beyond.
15. Deborah Lippmann Nail Polish Set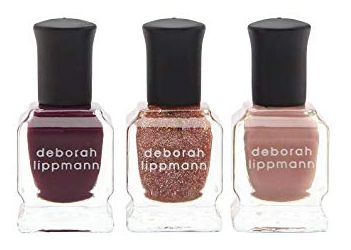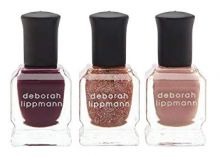 Every girl can't have enough nail polishes in her kitty. It's always fun to get more.
This Deborah Lippman set includes three best-selling shades, plus a glittery pink for days that could use a little more shine.